After Una Healy deleted all traces of boxer David Haye and model Sian Osborne from her social media, it seems their throuple is over. Despite David, 42, sharing a Valentine's Day post dedicated to his "beautiful queens" last month, Una, 41, has reportedly called it quits with the former boxer and his partner Sian, 32. And now, a source close to Una tells heat that the pressure of their public relationship became too hot to handle for The Saturdays singer.
"At the end of the day, Una only ever saw things as a bit of fun," we're told. "It was never going to be anything serious, and she had a really good time with David and Sian while it lasted – they had some wild nights out. Wherever they went, David was proud to introduce Una to his friends – and as a result, Una's made a lot of new mates thanks to him."
 But for all the fun times, our source says reality finally hit home for the Irish-born star. We're told, "In the end, the whole thing just became a head-spin. Una got fed up with all the publicity, even though she didn't feel like she had anything to be ashamed of."
But, the source adds, in the end, the driving force behind the split was Una's concern for her children – Aoife, who is 11 this week, and Tadhg, eight, from her marriage to rugby star Ben Foden. We're told, "As great as it was to jet around the world and party, it wasn't something Una could do regularly. She has a very different set of responsibilities to David and Sian, and her family will always be her priority."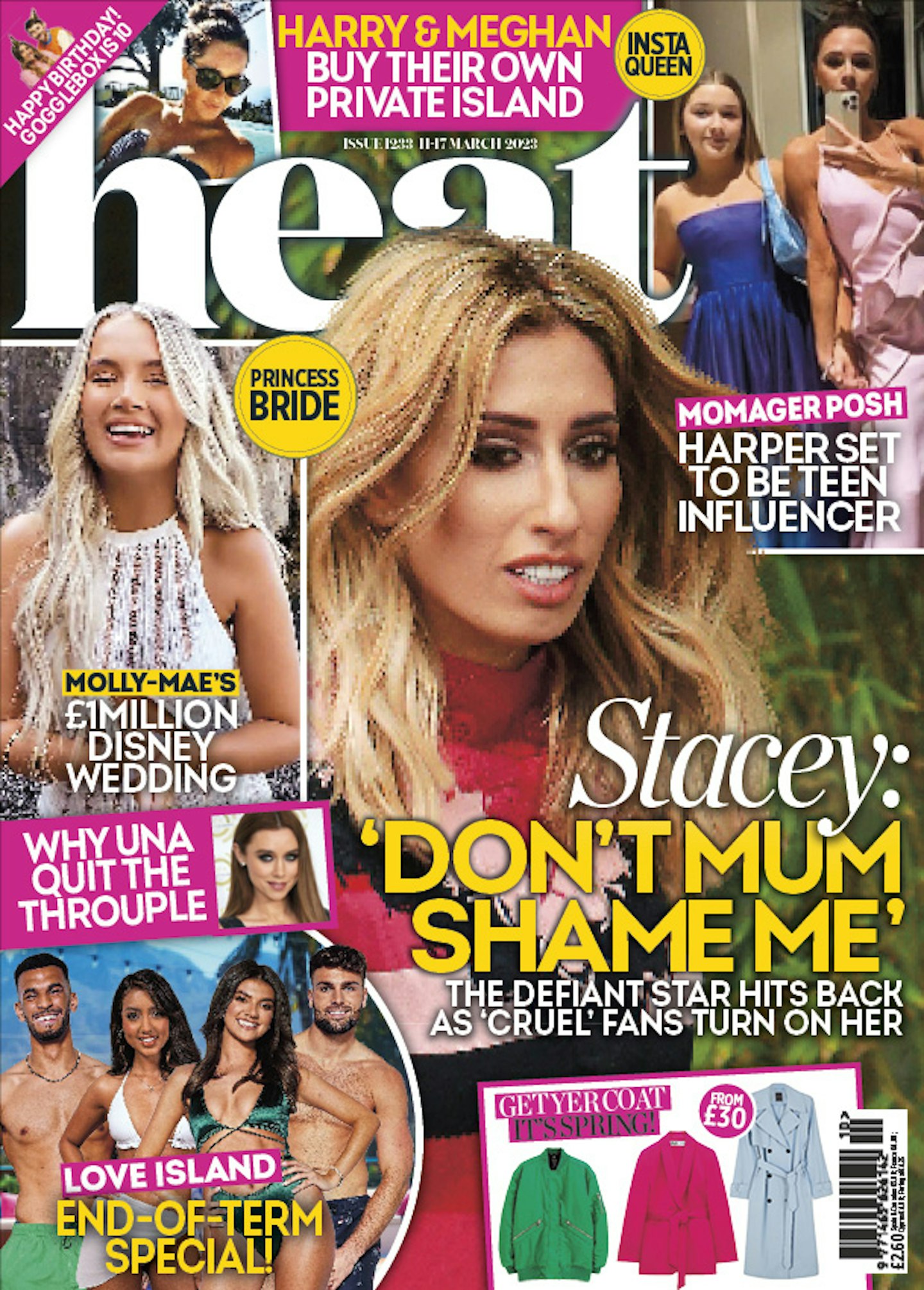 Our source adds there's no bad blood, explaining, "The three of them are still in a Whatsapp group, and they talk all the time. David and Sian totally respect Una's decision."
While this throuple might be done and dusted, our source says Una isn't ruling out a future trio. "Her view is never say never. If she decides in the future she wants to do something similar, then she totally will," we're told.
And the singer looks back on the relationship with nothing but love – with our source explaining it's been a turning point since her 2018 split from Ben. "Una went through a tough time following the breakdown of her marriage, but she's rebuilt and reinvented herself. She feels happier and more confident in herself now than she has for a long time."