After nearly 25 years in the public eye, David and Victoria Beckham are used to getting criticism, but due to their actions over the past few weeks, the battering they have received from the public might be their worst yet.
The couple and their children – Brooklyn, 21, Romeo, 18, Cruz, 15, and nine-year-old Harper – are currently living it up in Miami, after flying there by private jet on Christmas Day to avoid the UK's tough new restrictions. They were recently pictured enjoying a meal in the sun, as well as a shopping trip, while the rest of us back home had to spend yet more time inside. And, understandably, a lot of people weren't impressed.
"How tone deaf and hypocritical can one family be? Any respect they had has gone," one wrote, while another ranted, "How dare they tell us to stay home while they are flying halfway across the world? Who the hell do the Beckhams think they are?" While one just wrote, "They are shameless."
It was claimed the family flew to Miami so that David, 45, could work with his football team, Inter Miami, after not being there for nine months. The former England captain put up a picture of himself at the stadium, saying, "Grateful to be back in Miami. Lots of hard work ahead… Let's go." He was pictured training with the team, but it was also claimed he mixed business with pleasure by bringing the family with him, after they attended a New Year's Eve party at the £30million mansion of eldest son Brooklyn's future in-laws.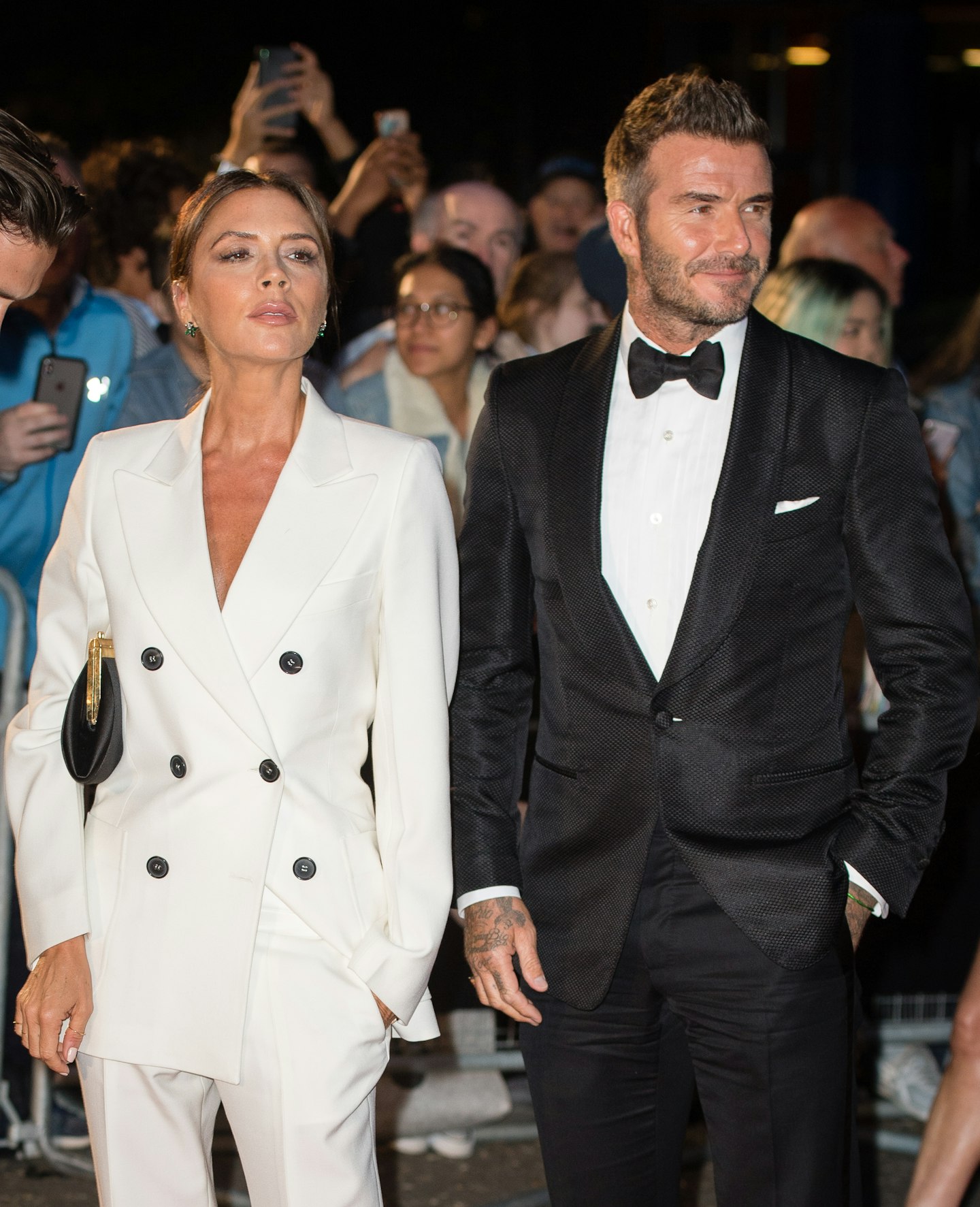 After the UK was put into a third national lockdown, the family have decided to stay in America for now, rather than return to their home in the Cotswolds – where they quarantined last spring, telling their followers to #stayhome and #staysafe. And while Victoria, 46, has remained fairly quiet on social media since arriving in the US, our source says she won't stand for any criticism and wants to enjoy her time there.
"David needs to be in Miami for work. Originally the plan for 2021 was that he would fly back and forth, as he still has work commitments in the UK, and Vic could join him if she needed to," our Beckham source says. "But with the uncertainty of the current situation, everything changed. Neither David nor Vic wanted to spend an unknown amount of time apart – she was adamant that if David was going to be in Miami, and with the kids unable to be at school, then it would be a much better idea to stay there."
The source continues, "Vic wants the family to be together. Also, the kids were devastated to be going into another lockdown, home schooling again, not seeing friends, no tennis or football or anything, and it being winter, too. As much as they love the Cotswolds house, there's only so much you can do there. So, Miami was a no-brainer, really, especially as the kids can do remote learning and be out in the sun. And as long as her family are happy, Vic doesn't really care what anyone else thinks."
CHECK OUT Victoria and David Beckham's relationship from the start
Relationship Timeline: Victoria And David Beckham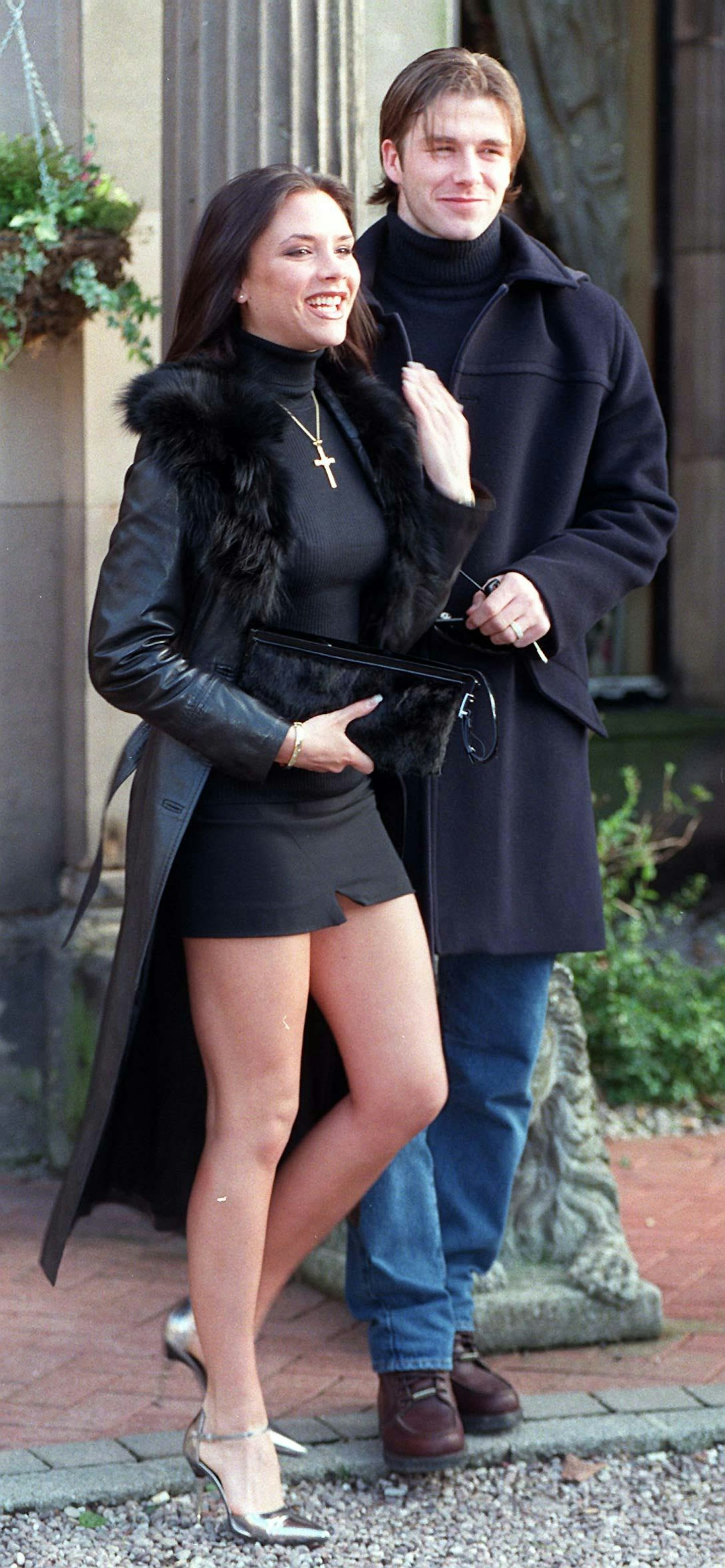 1 of 29
1998
The happy couple moments after their wedding announcement.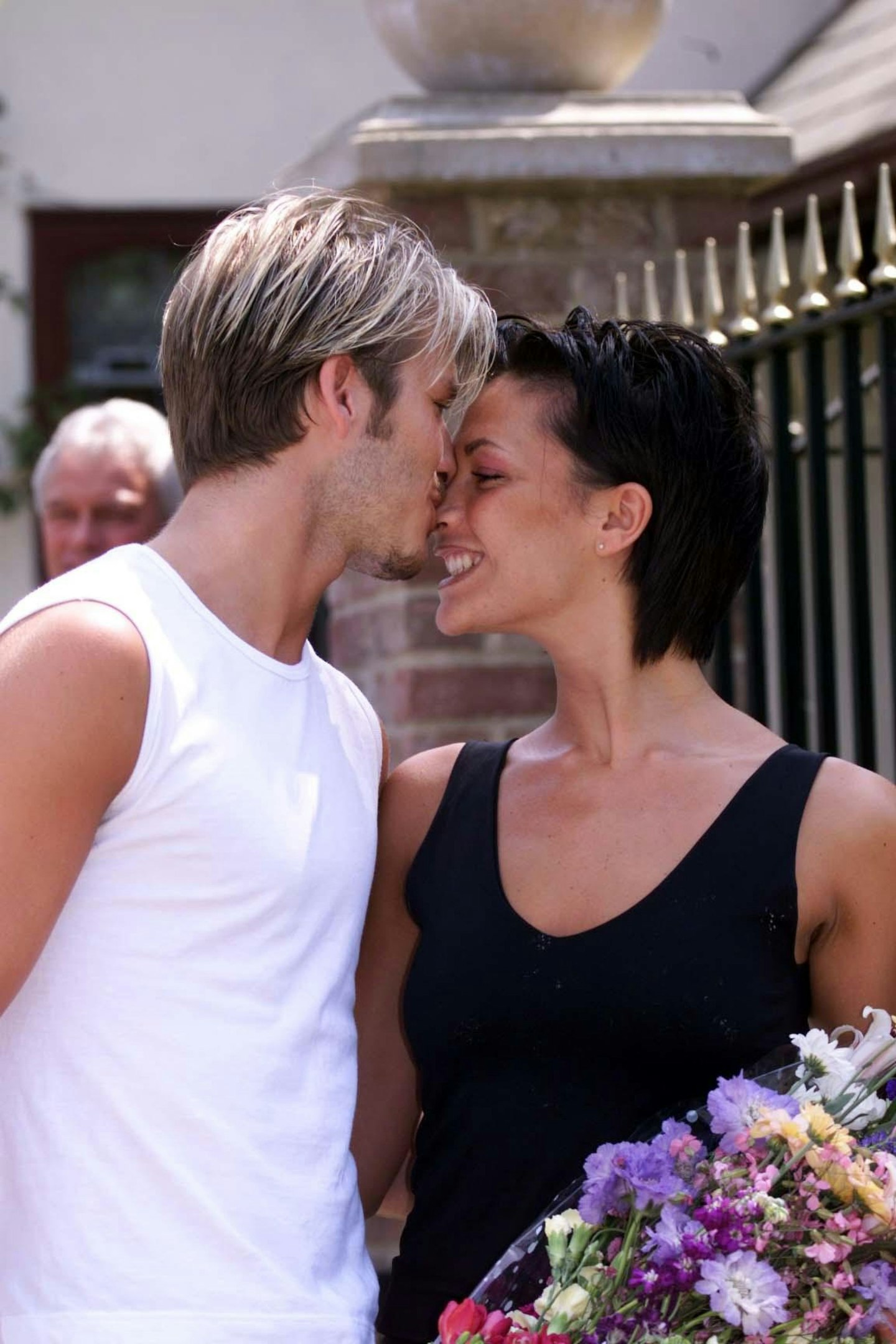 2 of 29
1999
David and Victoria share a moment before flying to Ireland to get married.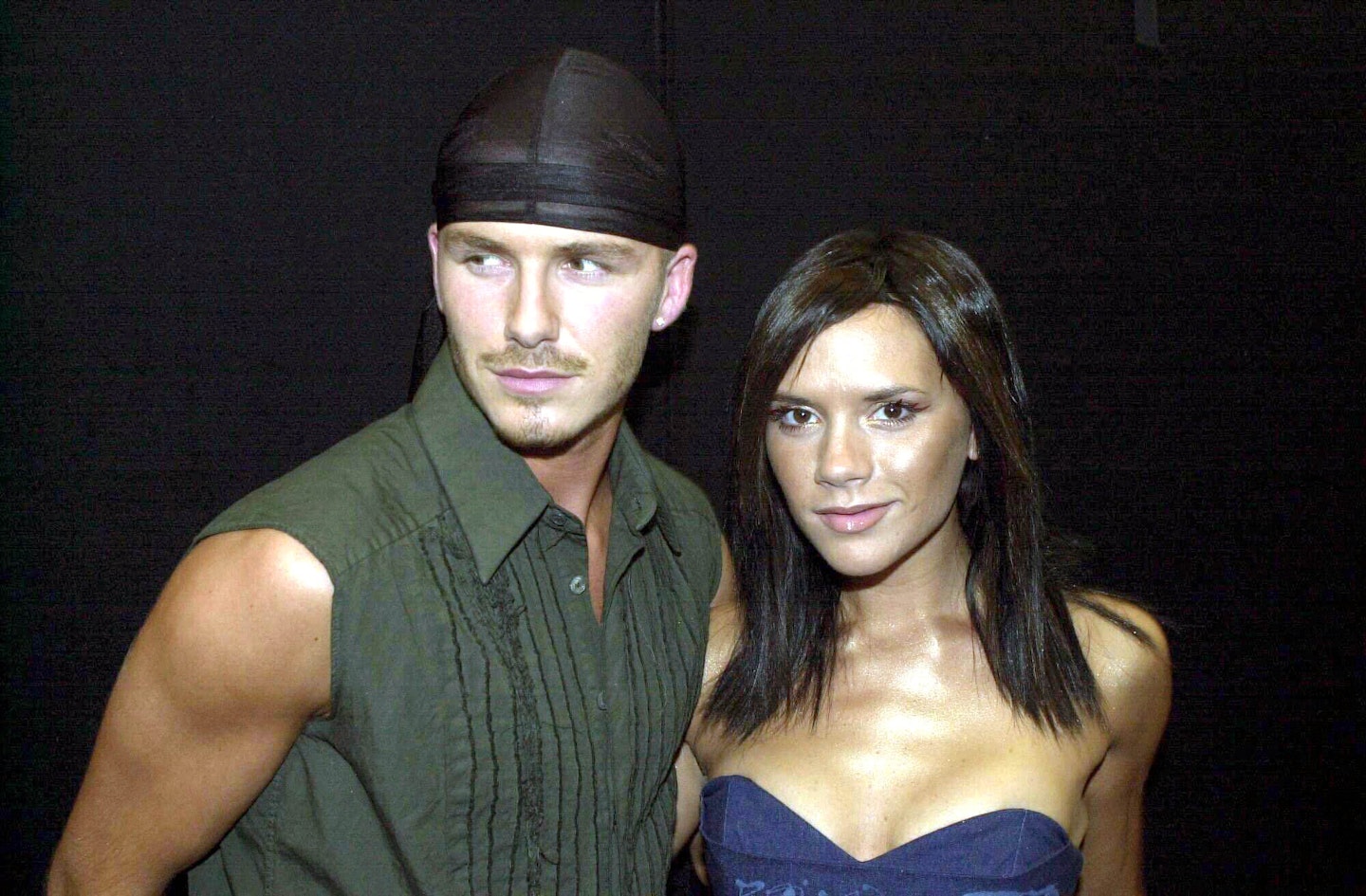 3 of 29
2000
See here, the infamous durag David chose to wear to meet Prince Charles.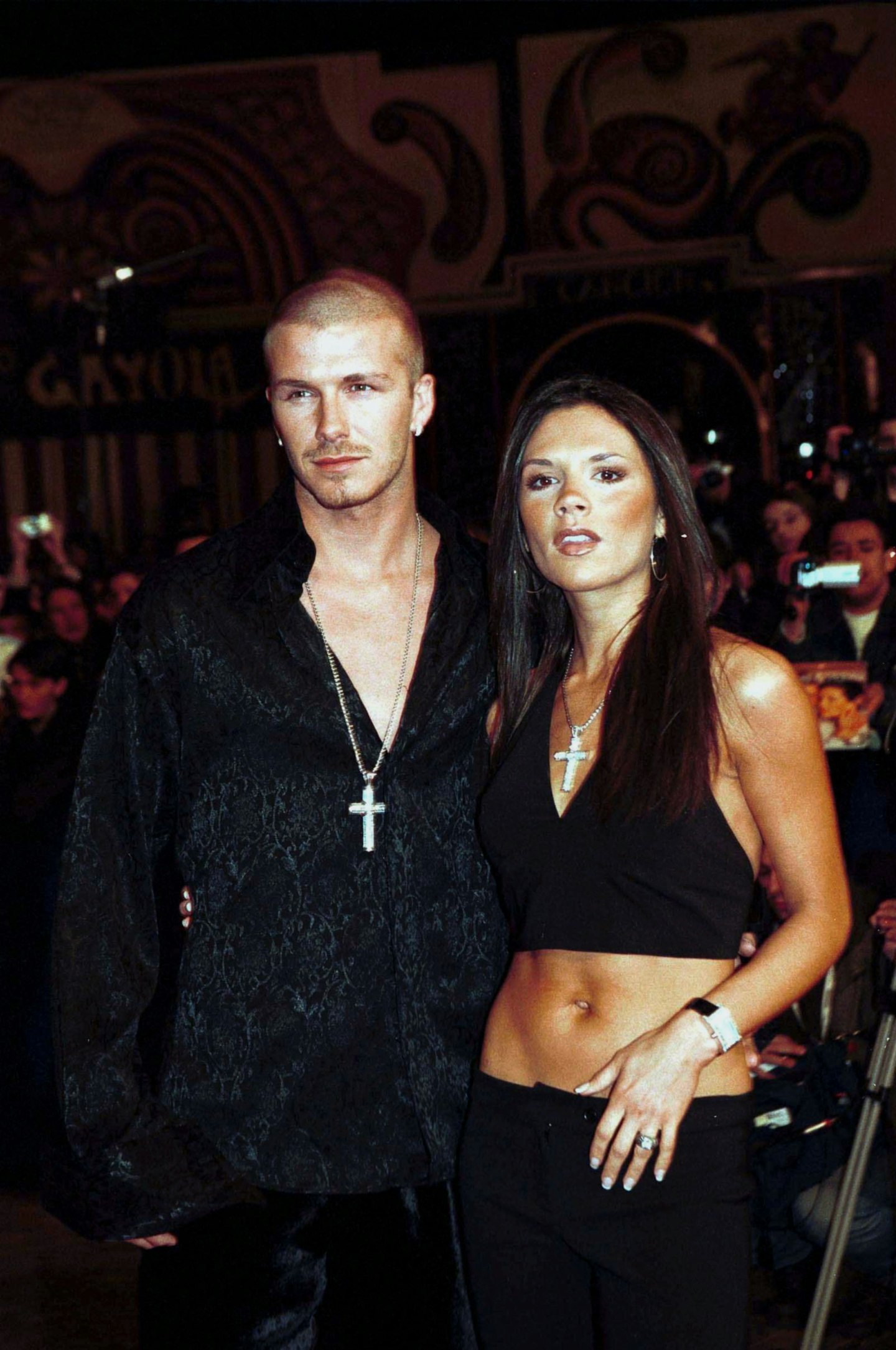 4 of 29
2001
The Beckhams always did couple dressing well, right down to the matching chunky cross chains they wore to the NRJ music awards.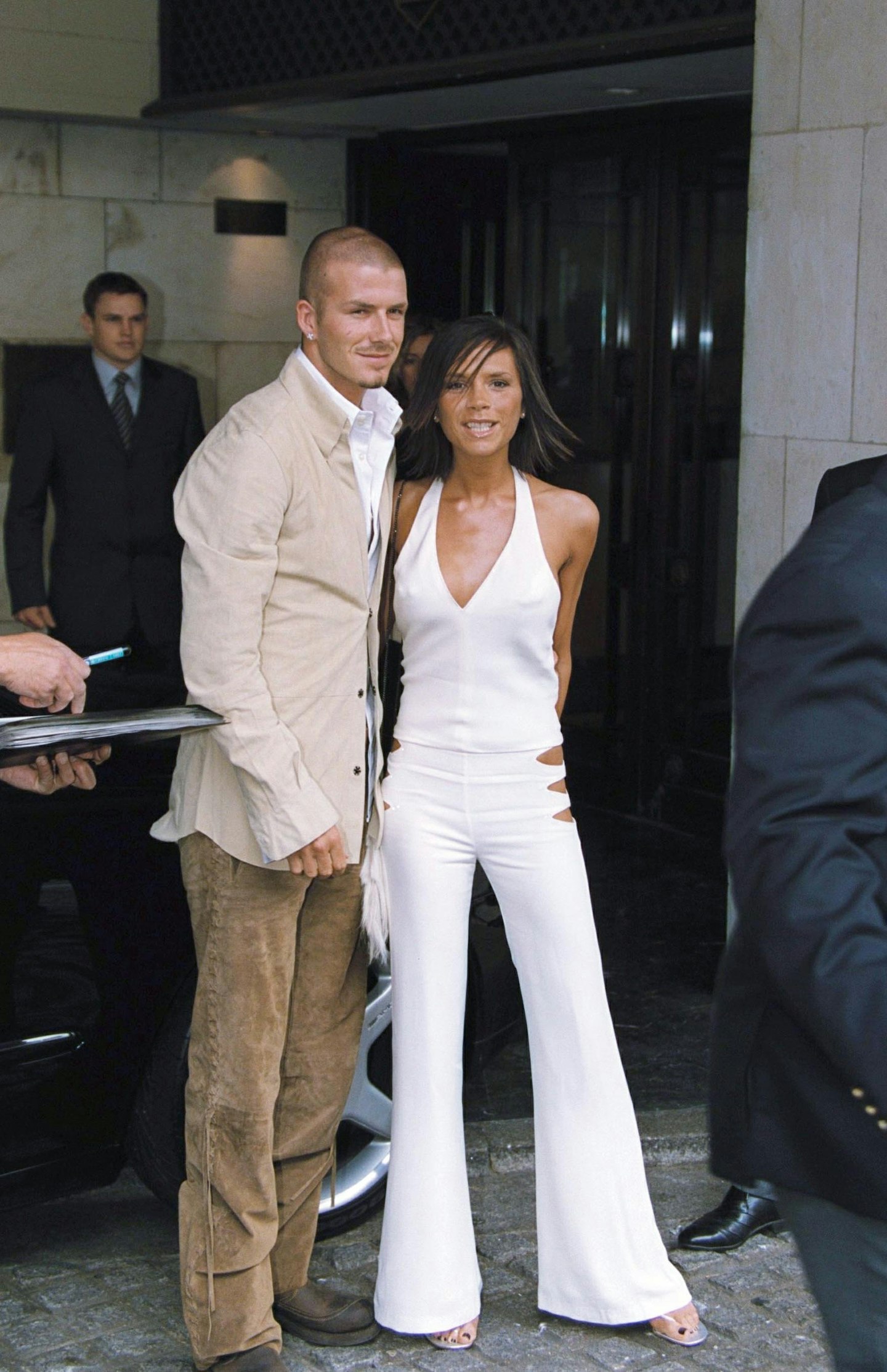 5 of 29
2001
Spotted at the 2001 Silver Clef Awards.
6 of 29
2002
Another memorable style moment when the Beckhams attended David Furnish's 40th birthday at Jewel bar in London.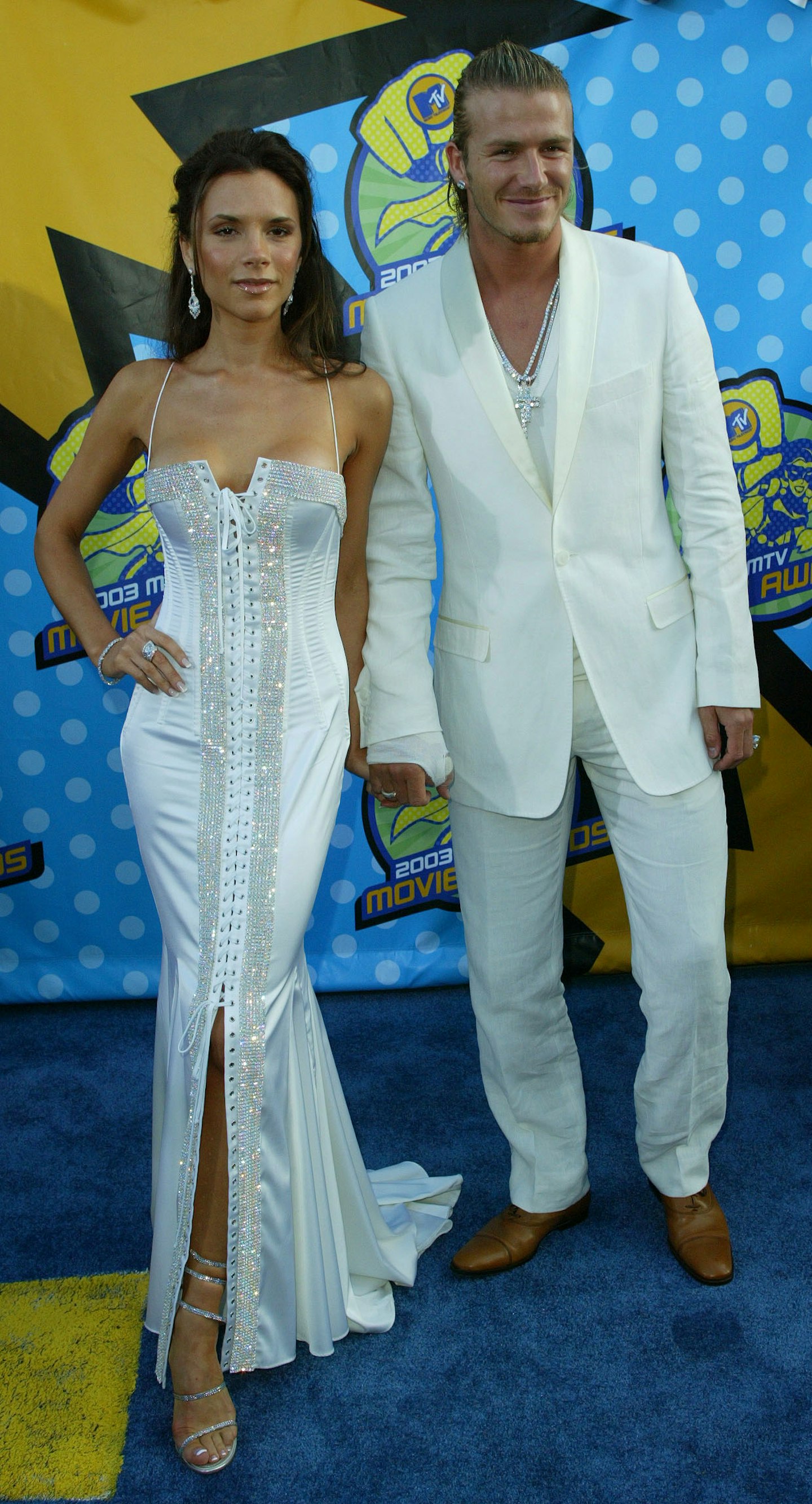 7 of 29
2003
The MTV music awards was a bejeweled highlight for the pair.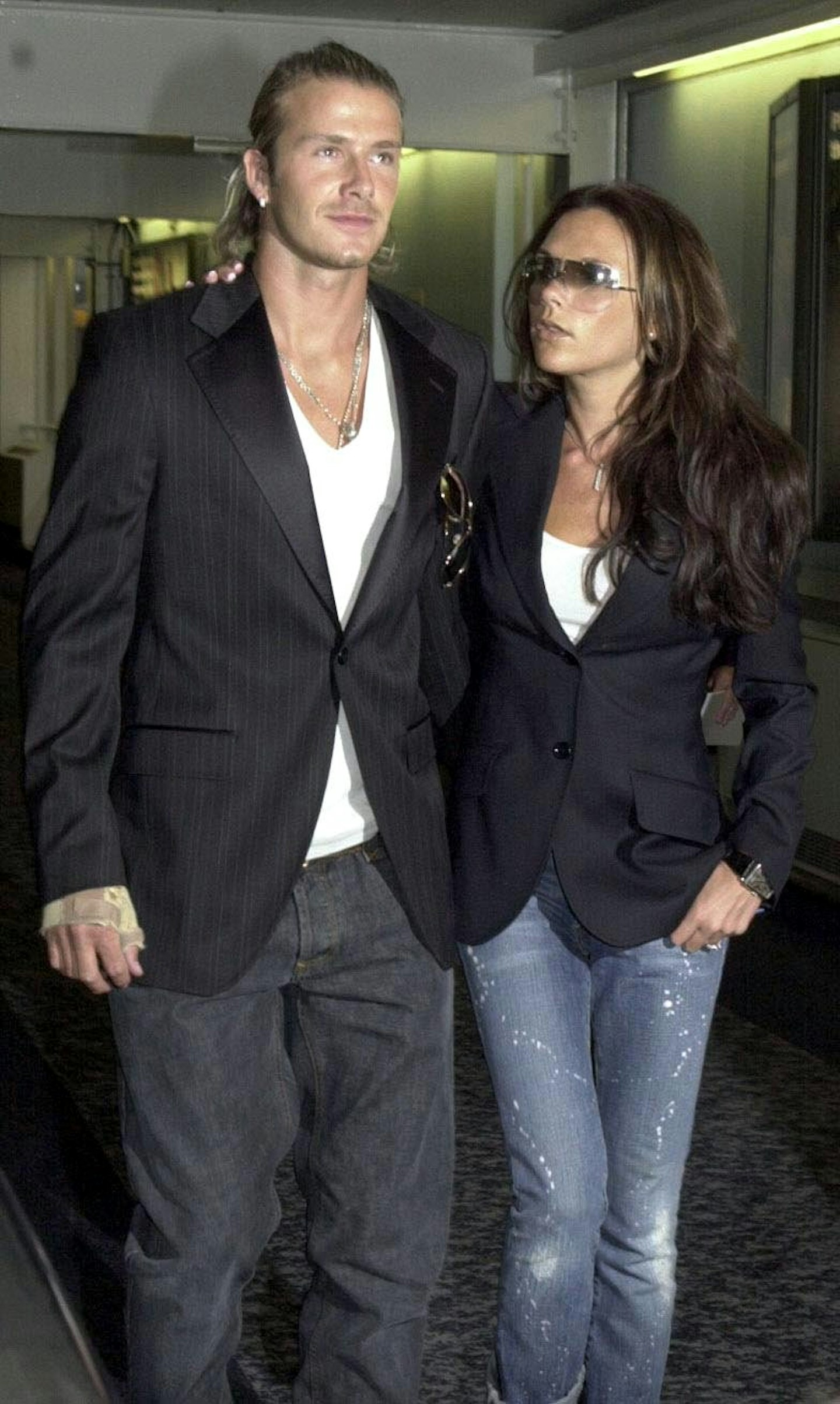 8 of 29
2003
And this is why the 'black blazer and a pair of jeans' look was such a thing...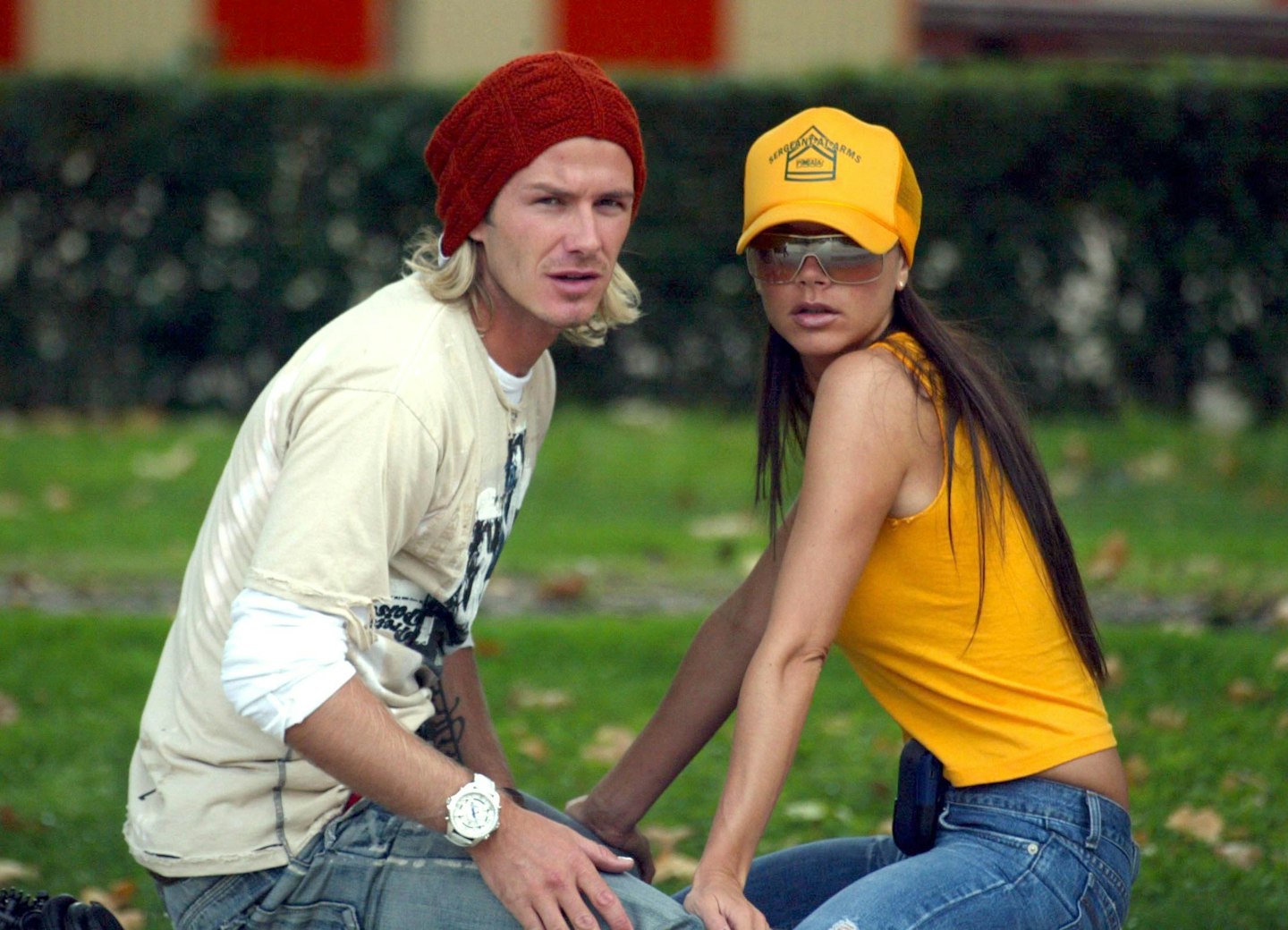 9 of 29
2003
Remember when the Beckhams moved to Spain? It was the early development of David's affection for beanies.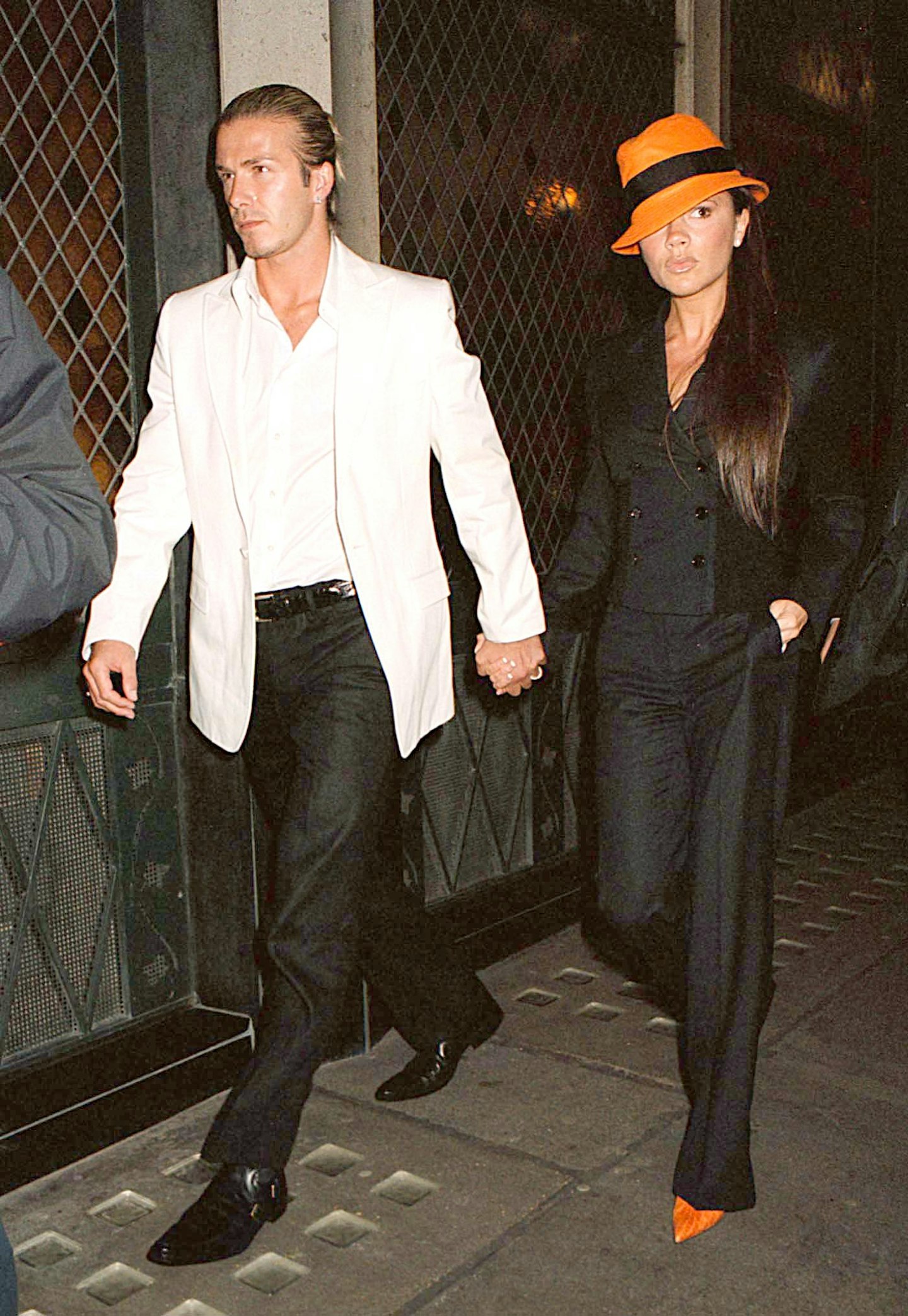 10 of 29
2003
Victoria and David had dinner at the Ivy in London .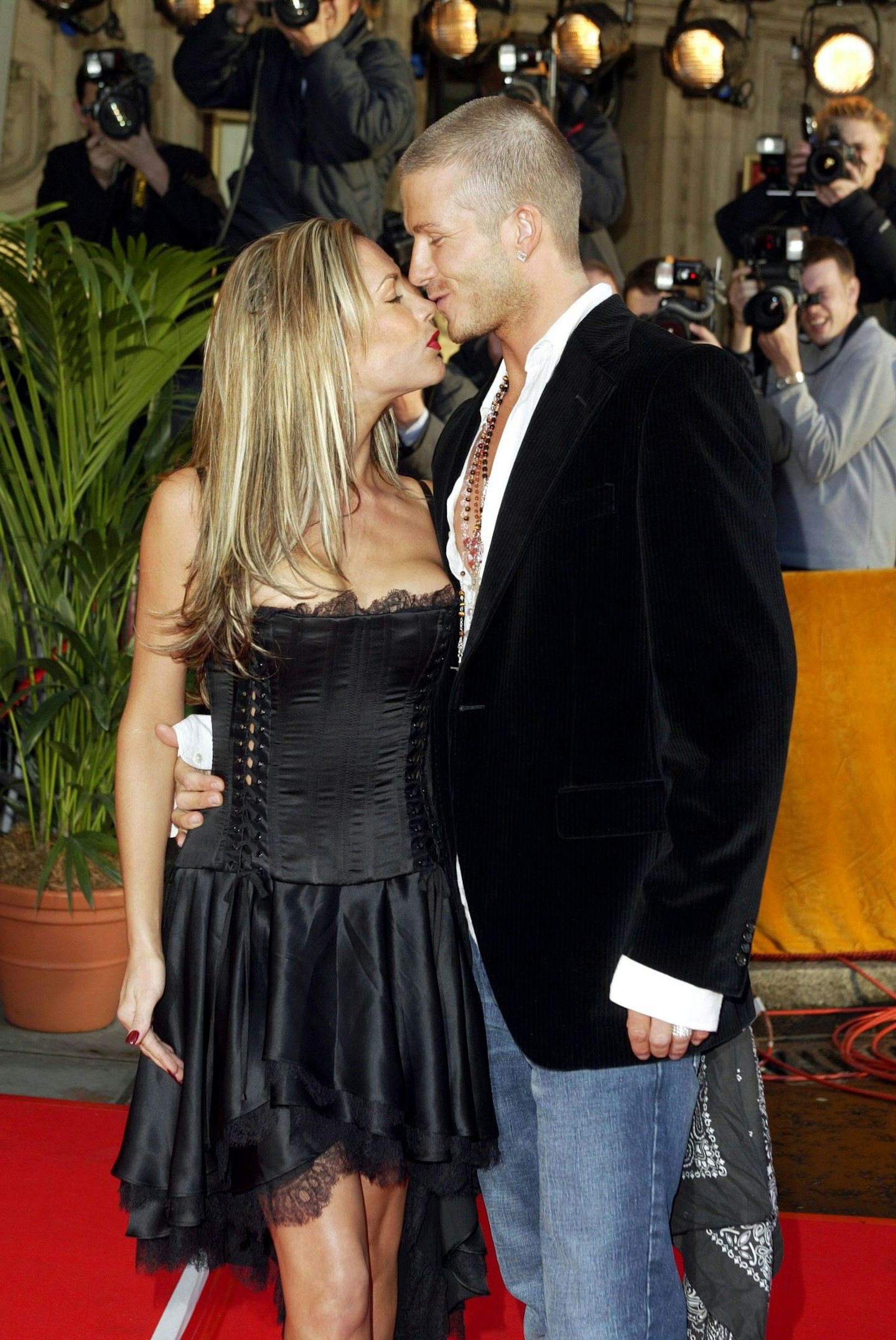 11 of 29
2004
At the 19 Management's 19th birthday party David and Victoria shared a sweet moment on the red carpet.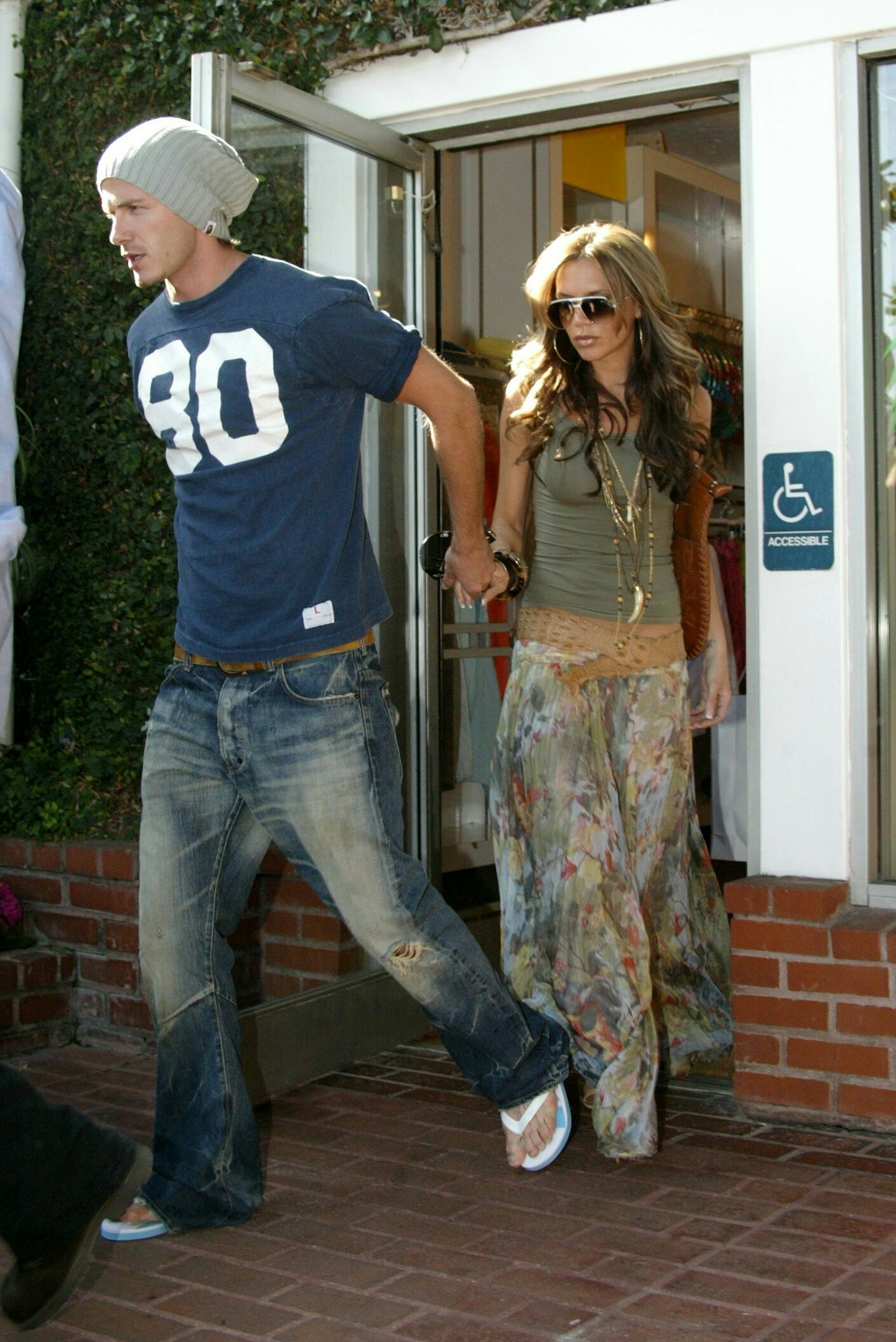 12 of 29
2005
The beanie returned in L.A. As did Victoria's fleeting appreciation for bohemian-inspired styling.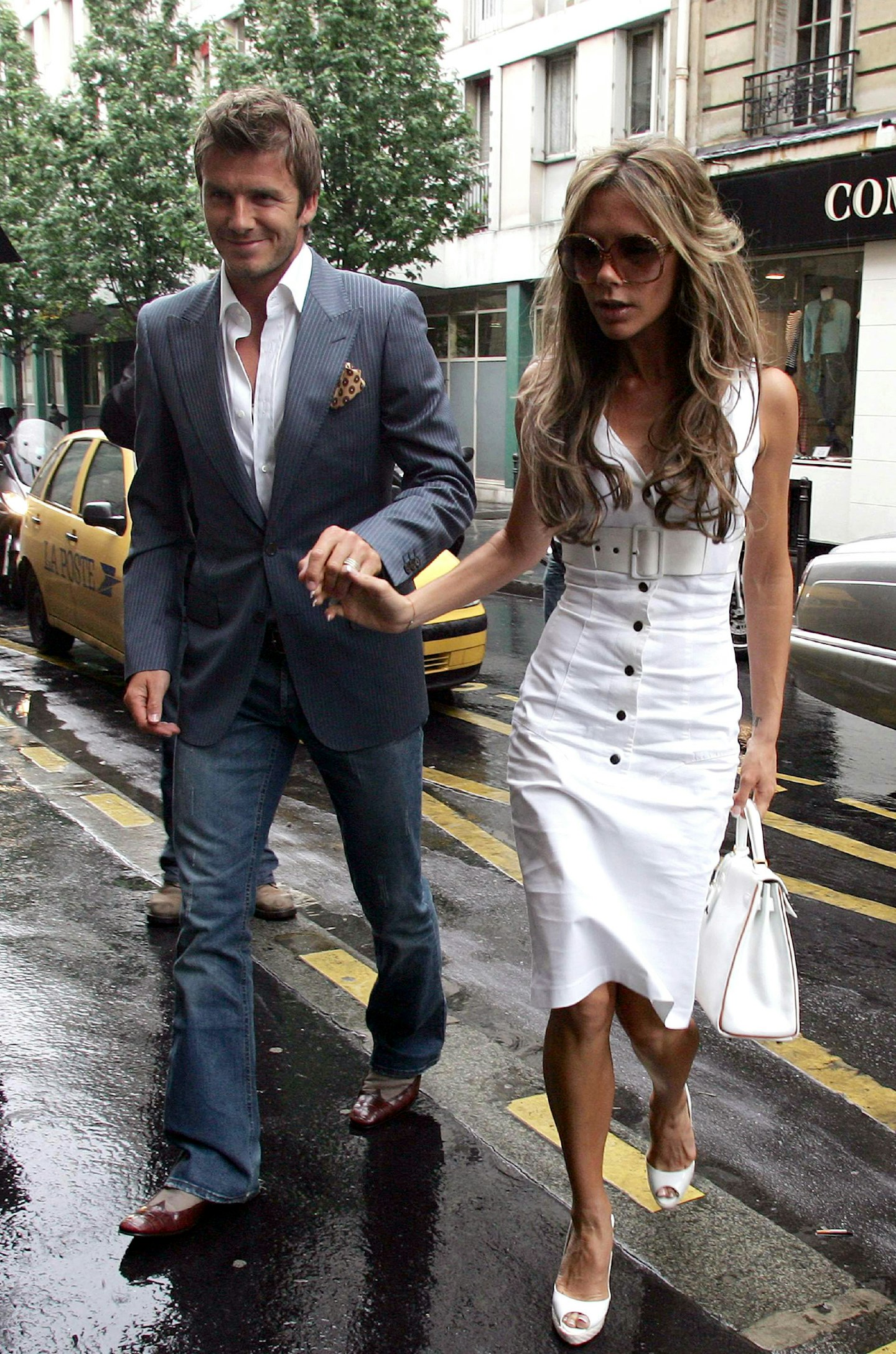 13 of 29
2006
The Beckhams were pictured on a shopping trip in Paris.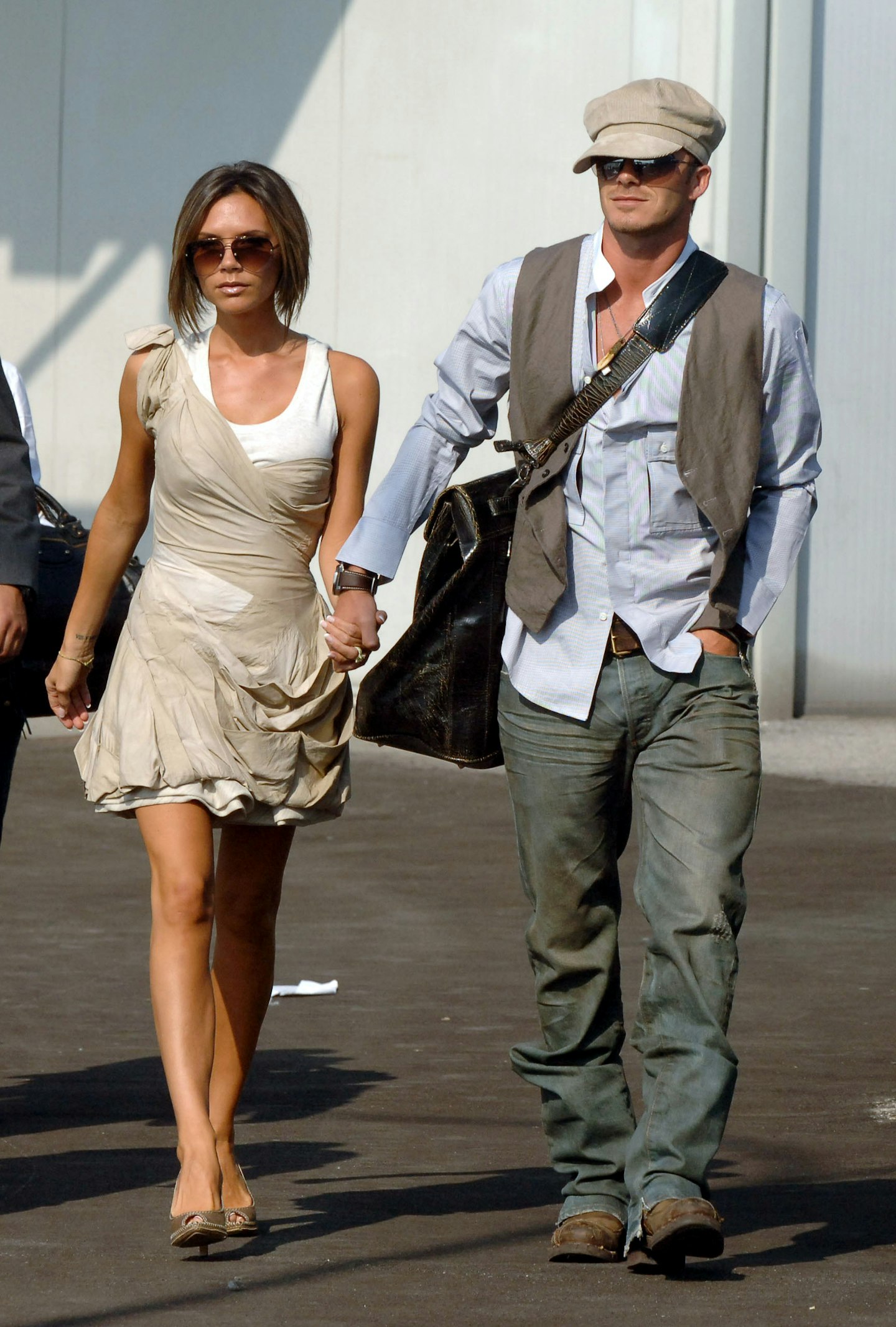 14 of 29
2006
Another memorable style moment for the Beckhams as they arrived in Venice.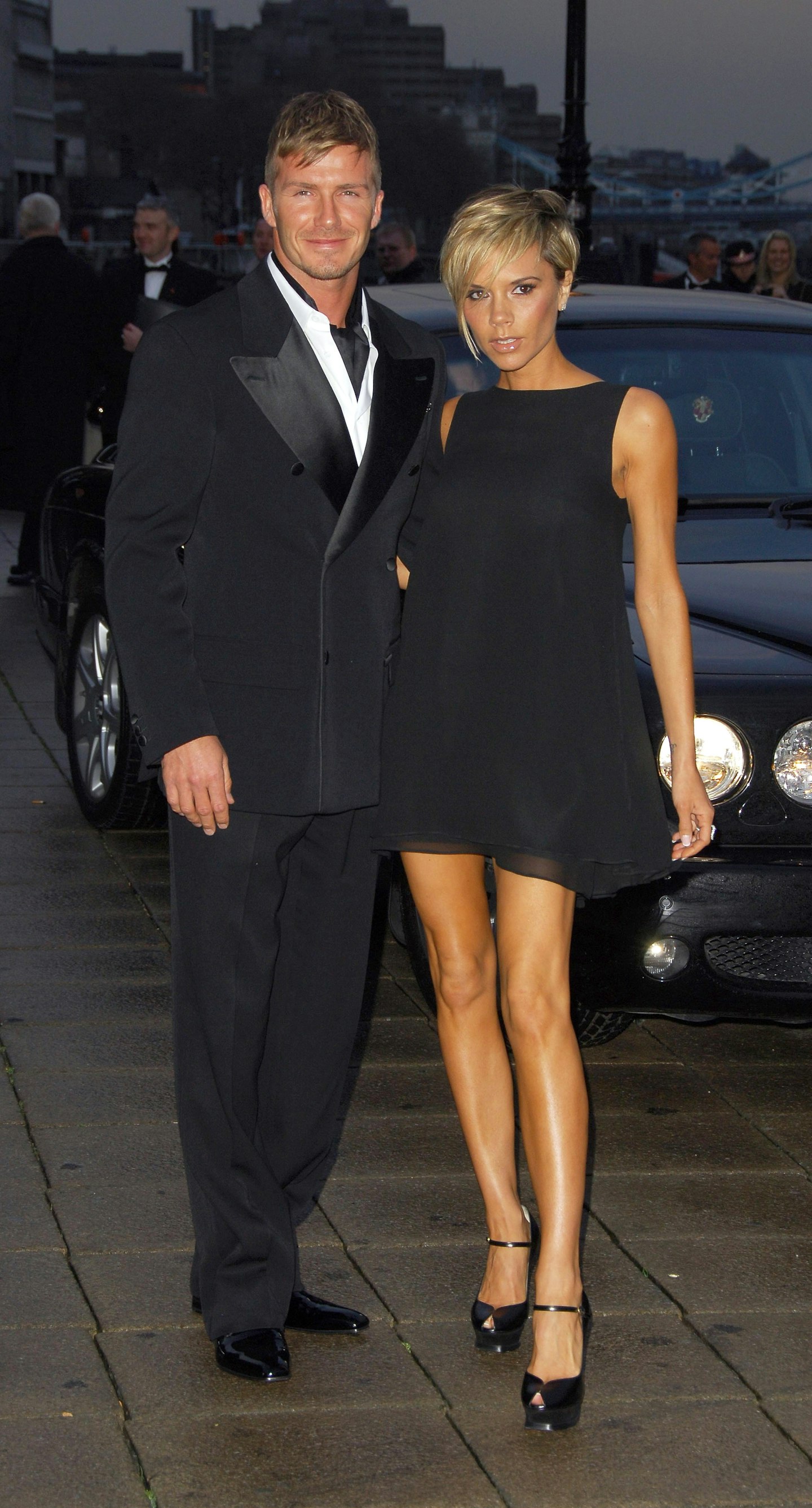 15 of 29
2007
If anyone were to resurrect the nickname 'Posh and Becks', this image of the pair at the Sport Industry awards is probably one of the ones that comes to mind.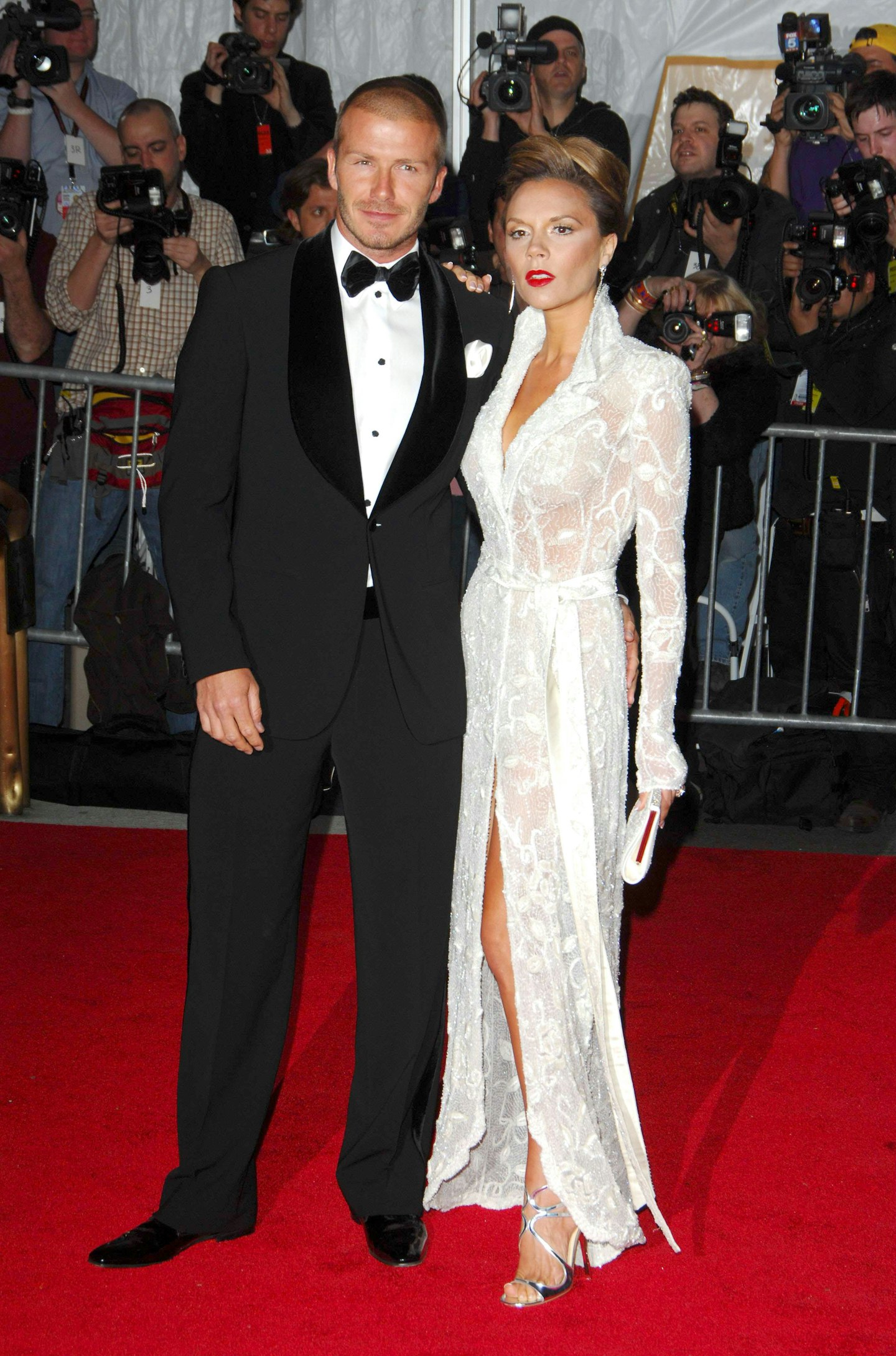 16 of 29
2008
David and Victoria hit the red carpet at the superhero-themed Met Gala.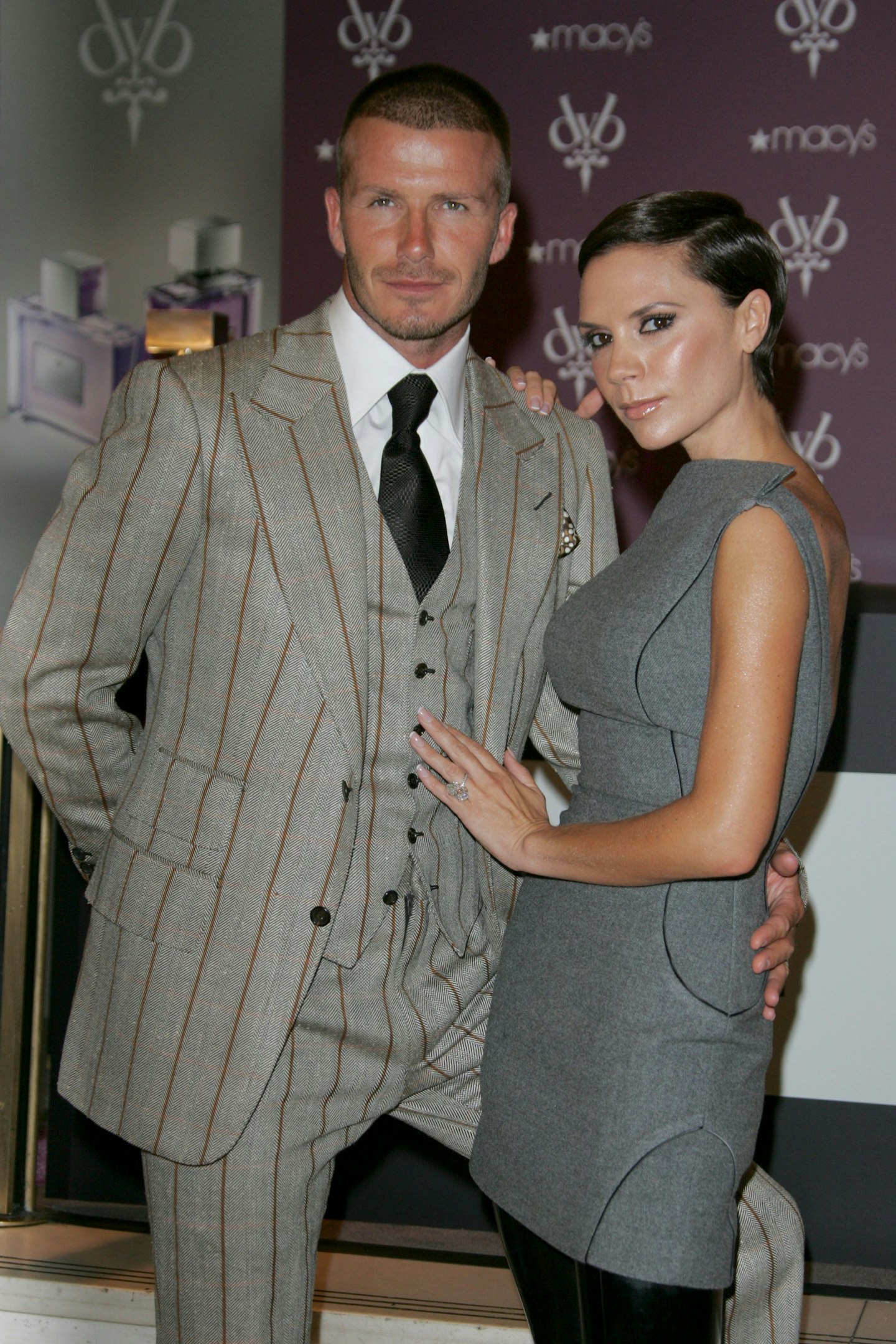 17 of 29
2008
A formal look for the New York launch of the couple's his and hers perfume, 'Signature.'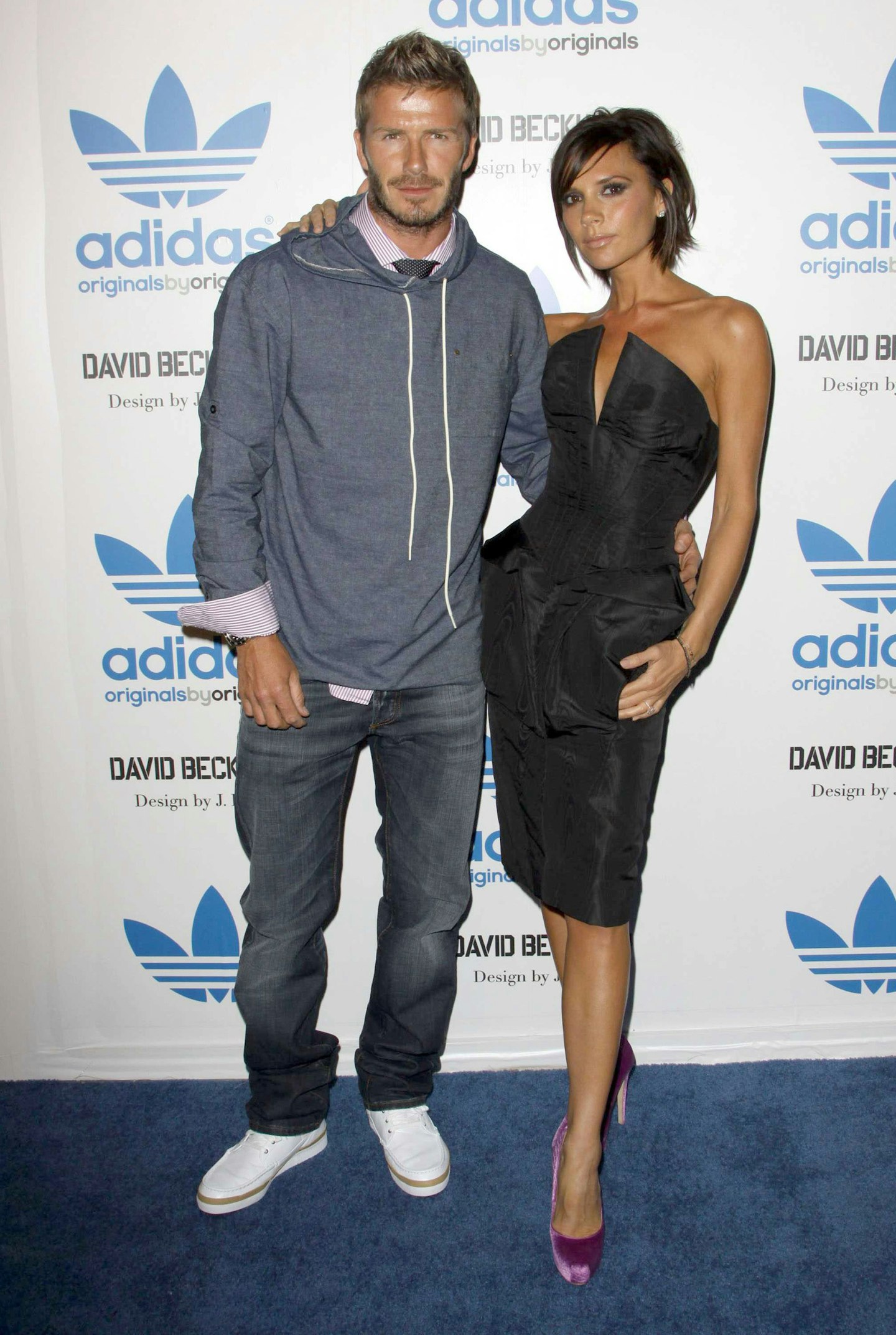 18 of 29
2009
The couple launched a collaboration with Adidas, one of their first fashion partnerships.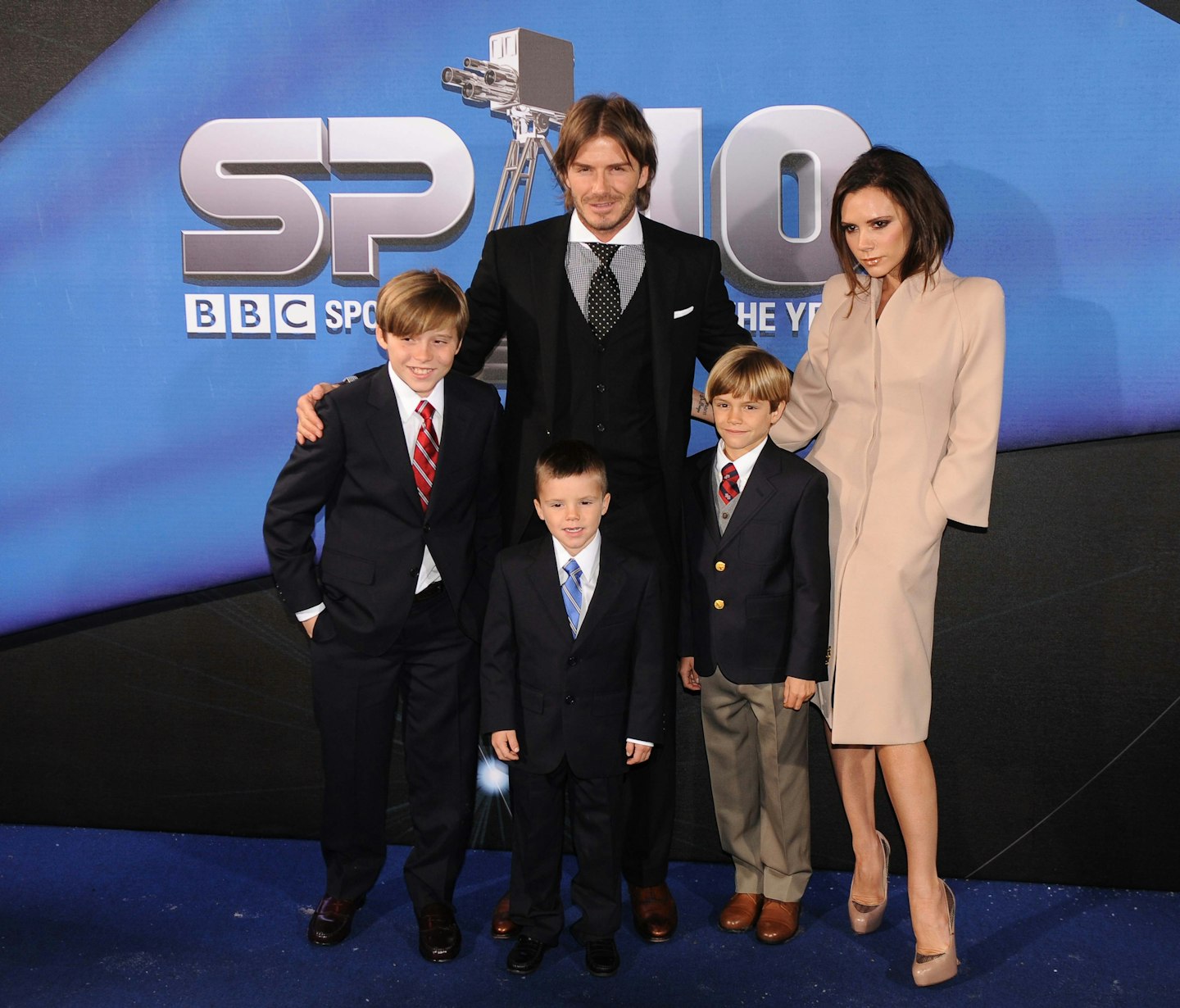 19 of 29
2010
David, Victoria, Brooklyn, Romeo and Cruz scrubbed up for the BBC's Sports Personality of the Year awards.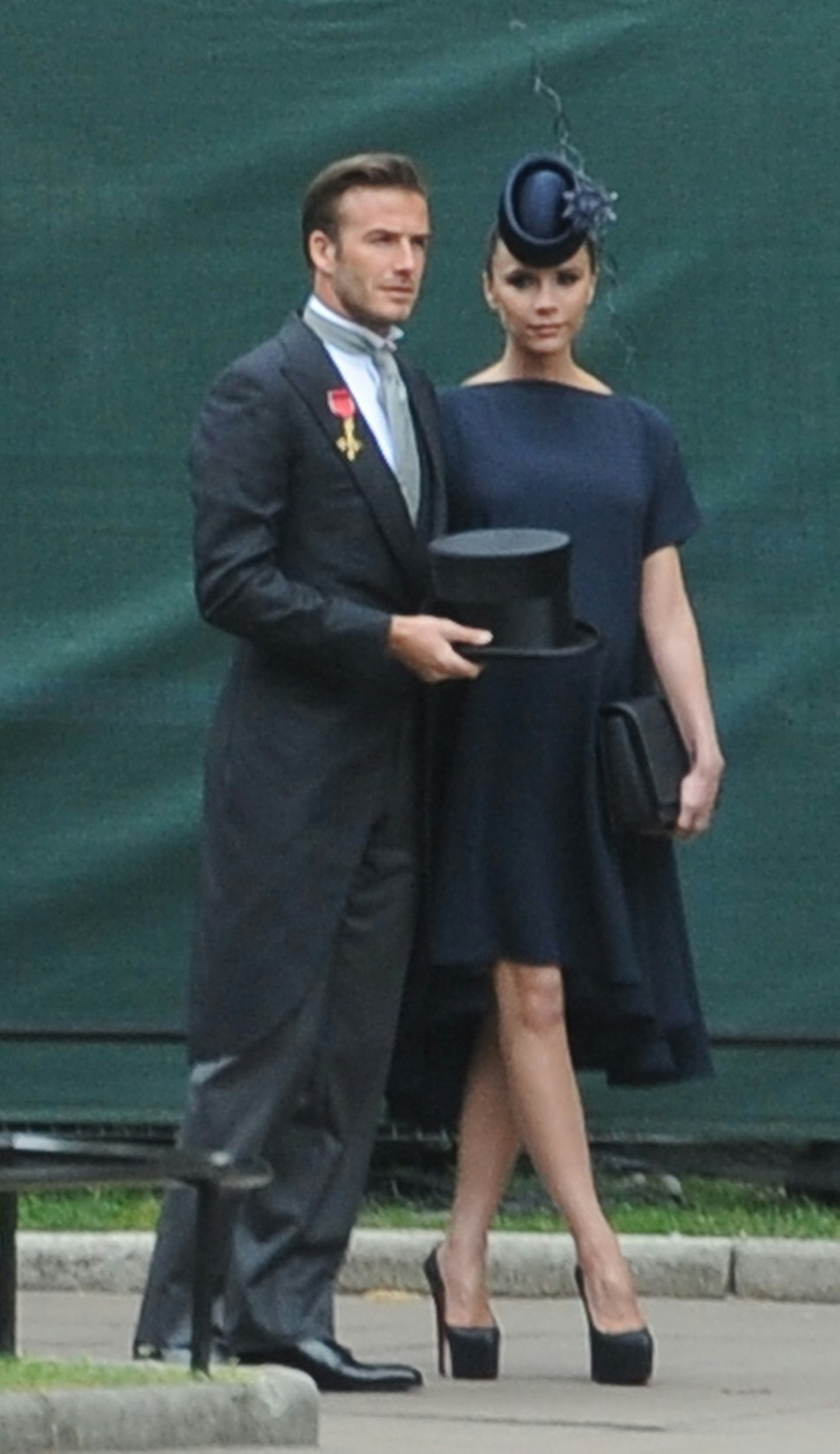 20 of 29
2011
The couple were invited to the royal wedding of Prince William and Kate Middleton.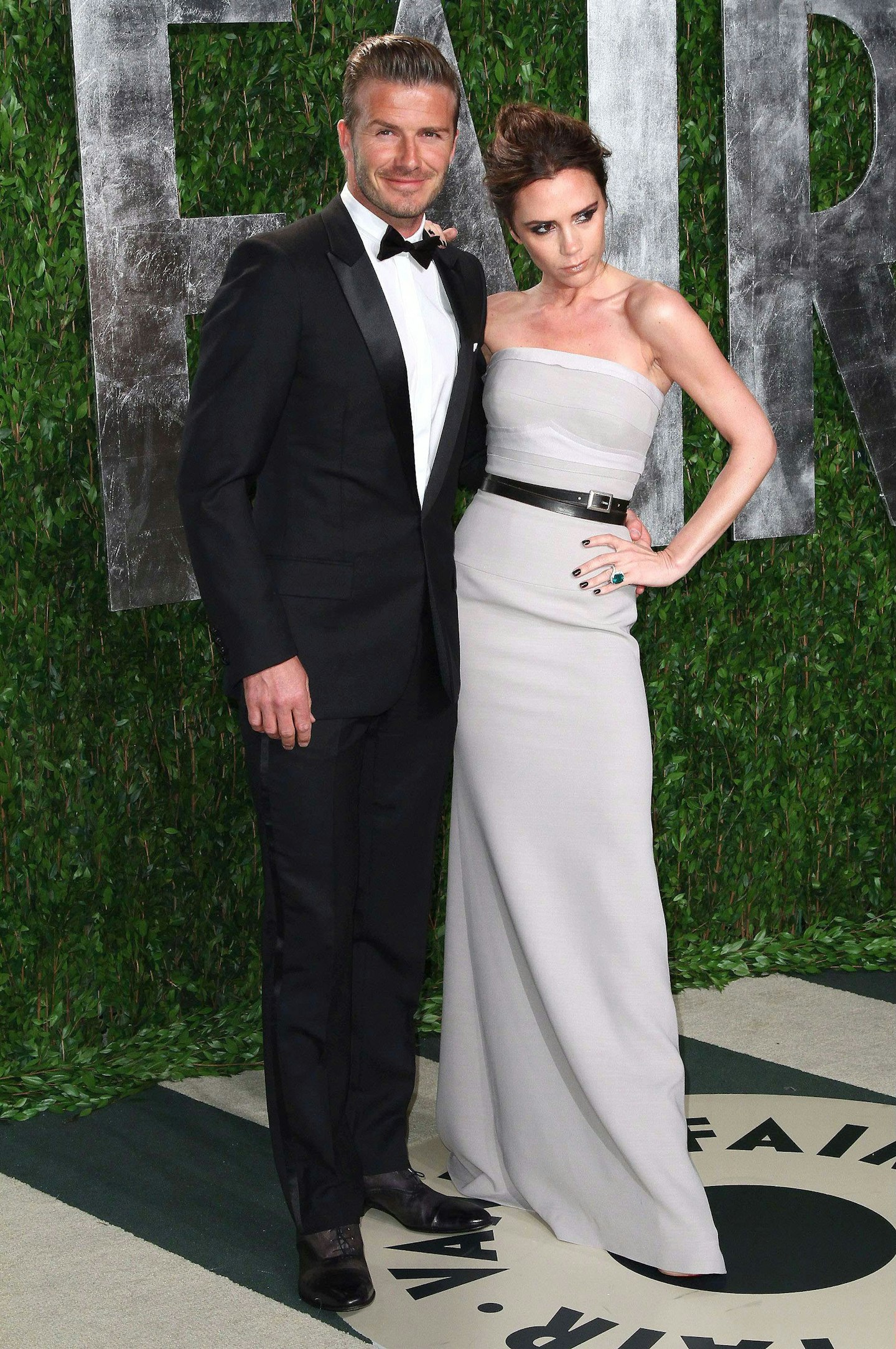 21 of 29
2012
Victoria wore a dress from her own collection for the Vanity Fair post-Oscars bash.
22 of 29
2012
The whole family (minus baby Harper) supported Victoria at the West End launch of the Spice Girls musical, Viva Forever.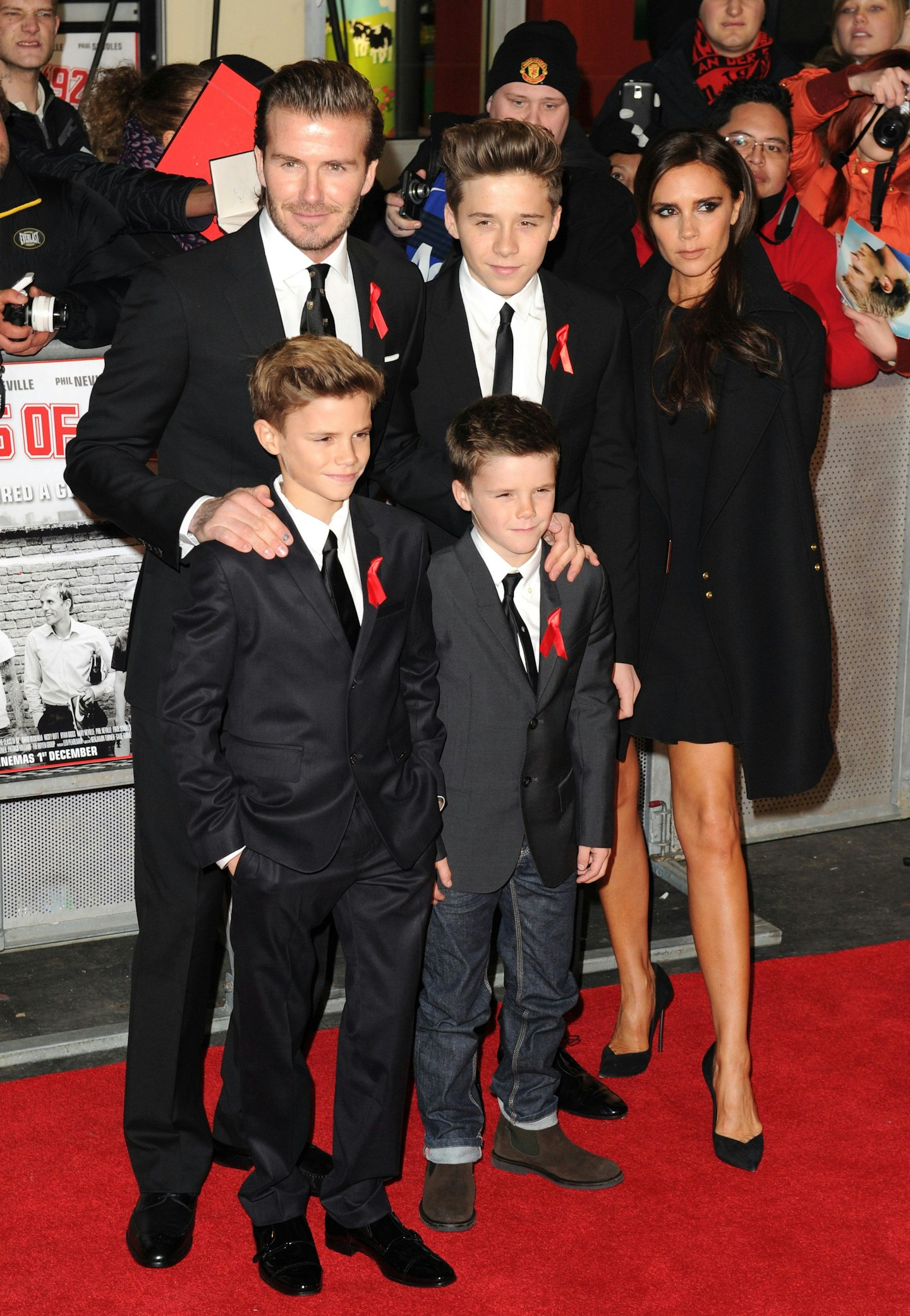 23 of 29
CREDIT: Shutterstock
2013
The Beckhams attended the premiere of The Class of 92 en famille.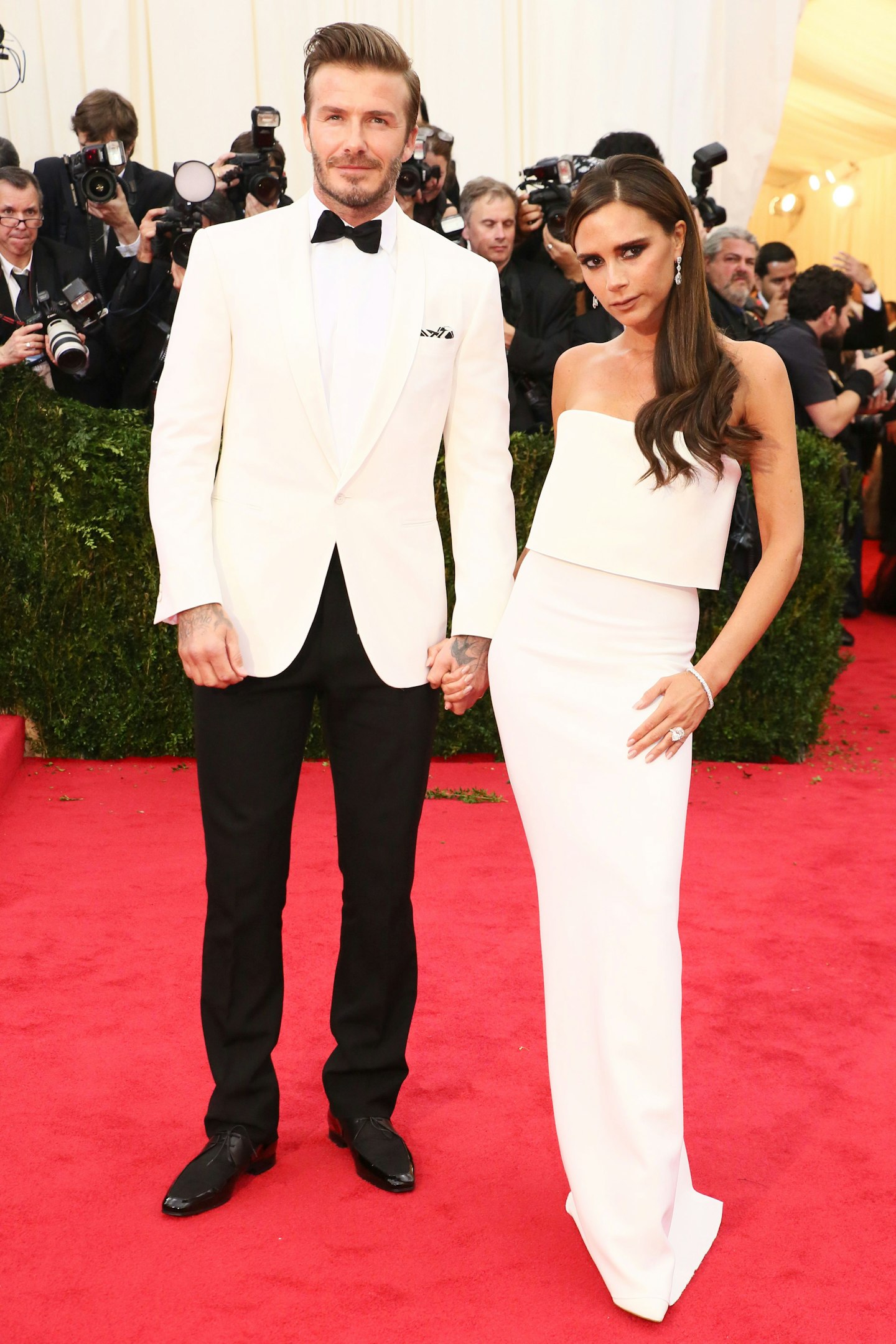 24 of 29
2014
David and Victoria returned to the steps of the Met in 2014, bringing back their matchy-matchy couples aesthetic with these white outfits.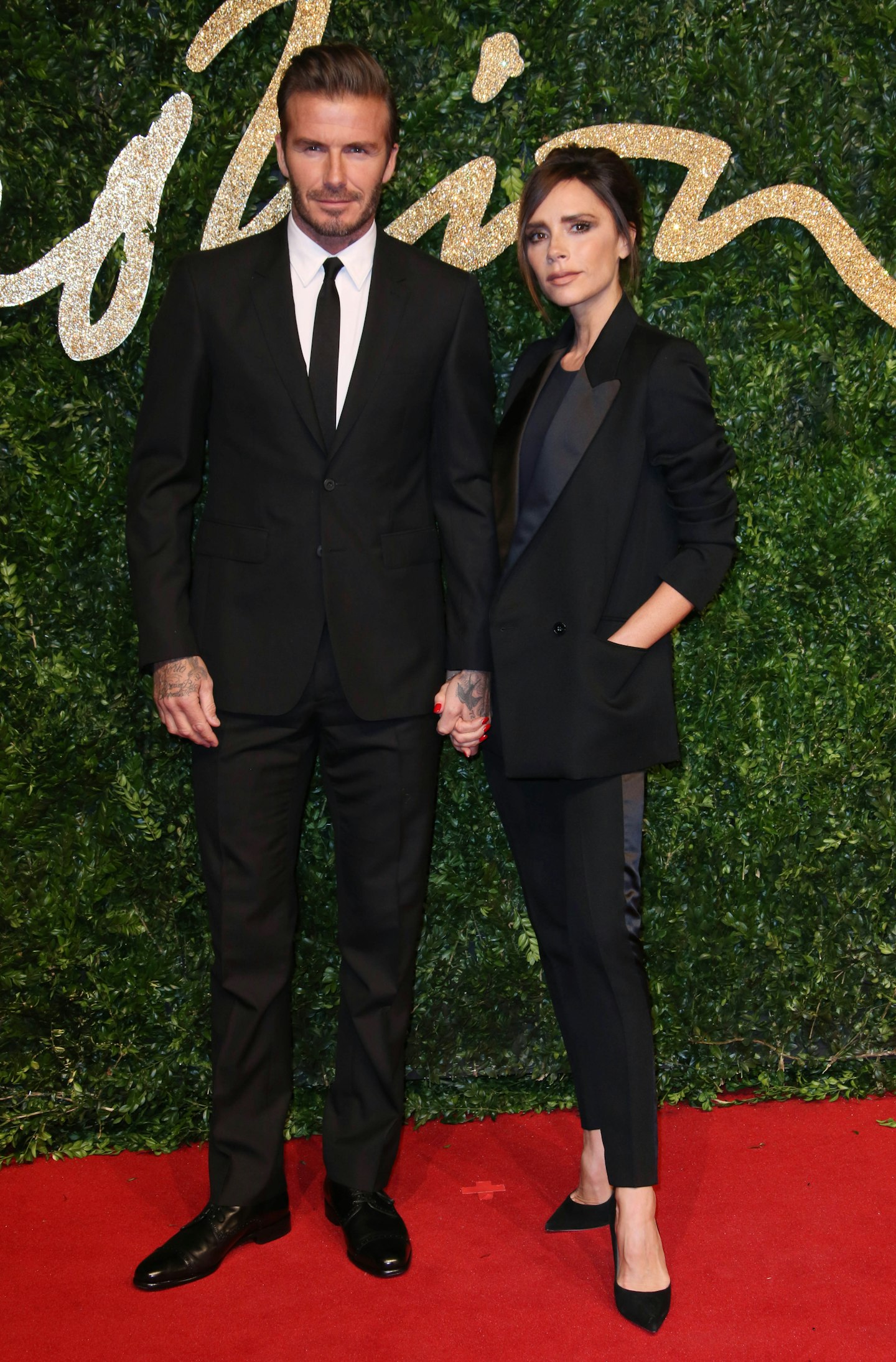 25 of 29
2015
Attending the British Fashion Awards.
26 of 29
2016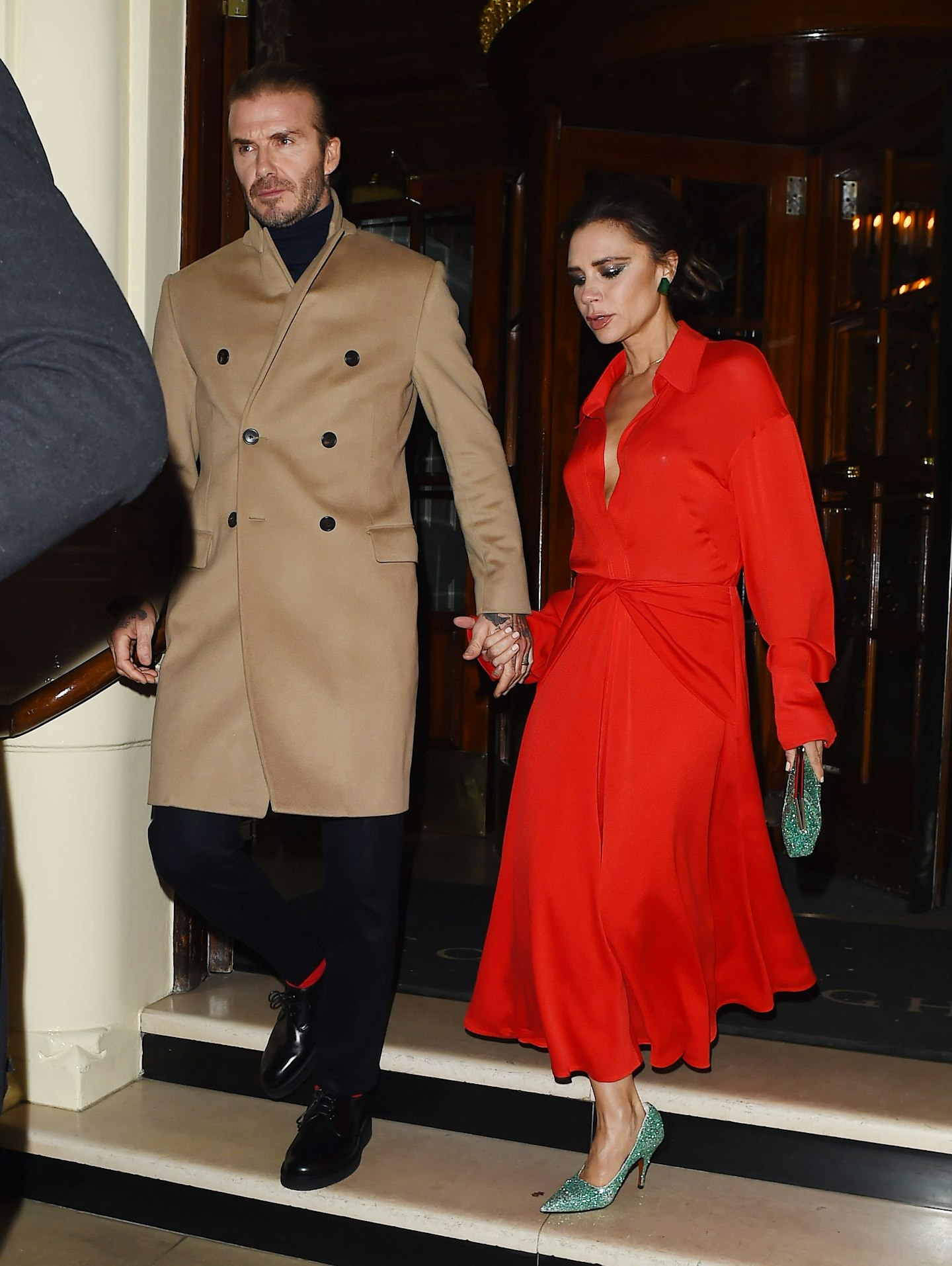 27 of 29
2017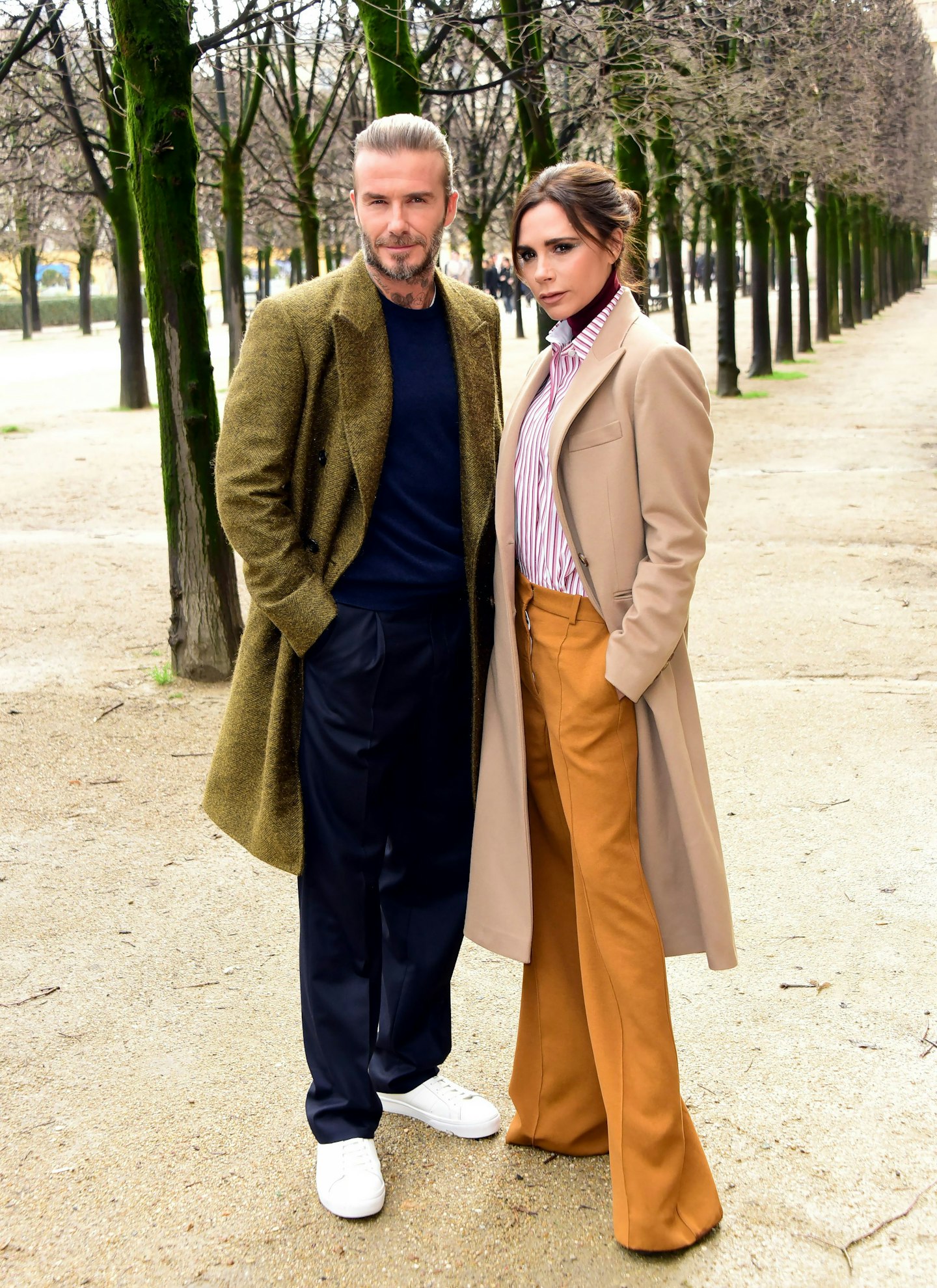 28 of 29
2018
Looking chic at the Louis Vuitton show.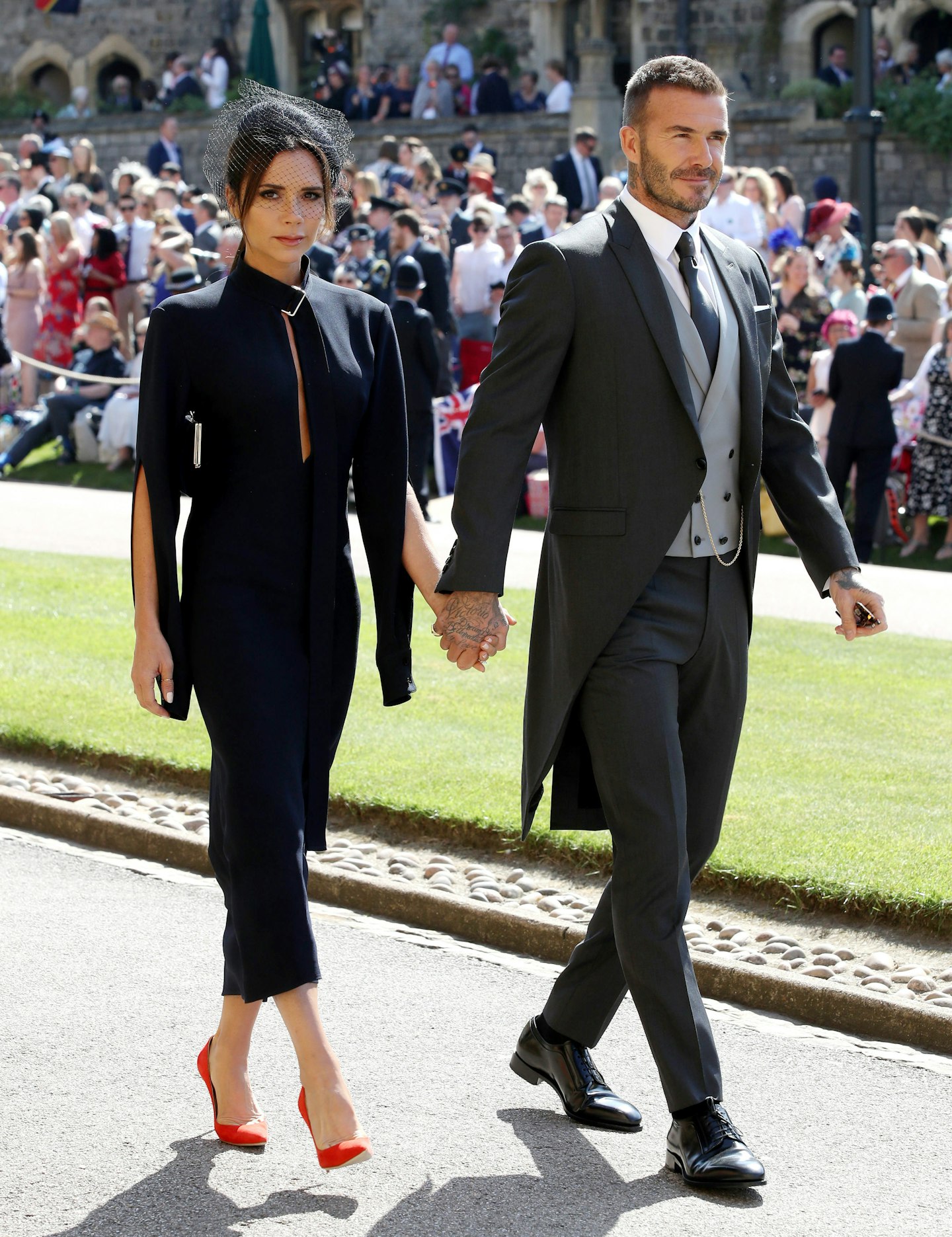 29 of 29
2018
David and Victoria were guests at Prince Harry and Meghan Markle's Windsor wedding.
And, we're told, the more time they spend in Miami, the more Victoria is considering making it their permanent home, as she reassesses her future away from the headlines they make in the UK. During the first lockdown, it was revealed she had furloughed her staff – despite the Beckhams being worth a reported £338million – and although she later reversed the decision, the damage had been done.
They were also accused of breaking the rules during the second lockdown in November, as they appeared to go back and forth between their Cotswolds and London homes. Victoria's fashion business has also taken a huge knock during the pandemic. And with her London store closed for at least another month, and nobody rushing out to buy expensive designer dresses, the source says she's thinking that focusing on her beauty brand in Miami may be a good move.
"The family are happy to be in Florida for January – and maybe beyond," we're told. "Vic is even thinking this could actually be a 'test run' for a permanent move. The past year has been a hard one, and Vic has been so frustrated with her every move being criticised in the UK. She feels she gets such a hard time, whereas in the US life is just easier. She's still a bit bitter about the backlash over the furlough. Same again with her being away – so many reality stars have gone to Dubai or the Maldives or wherever, but she feels she's still the one who gets picked on."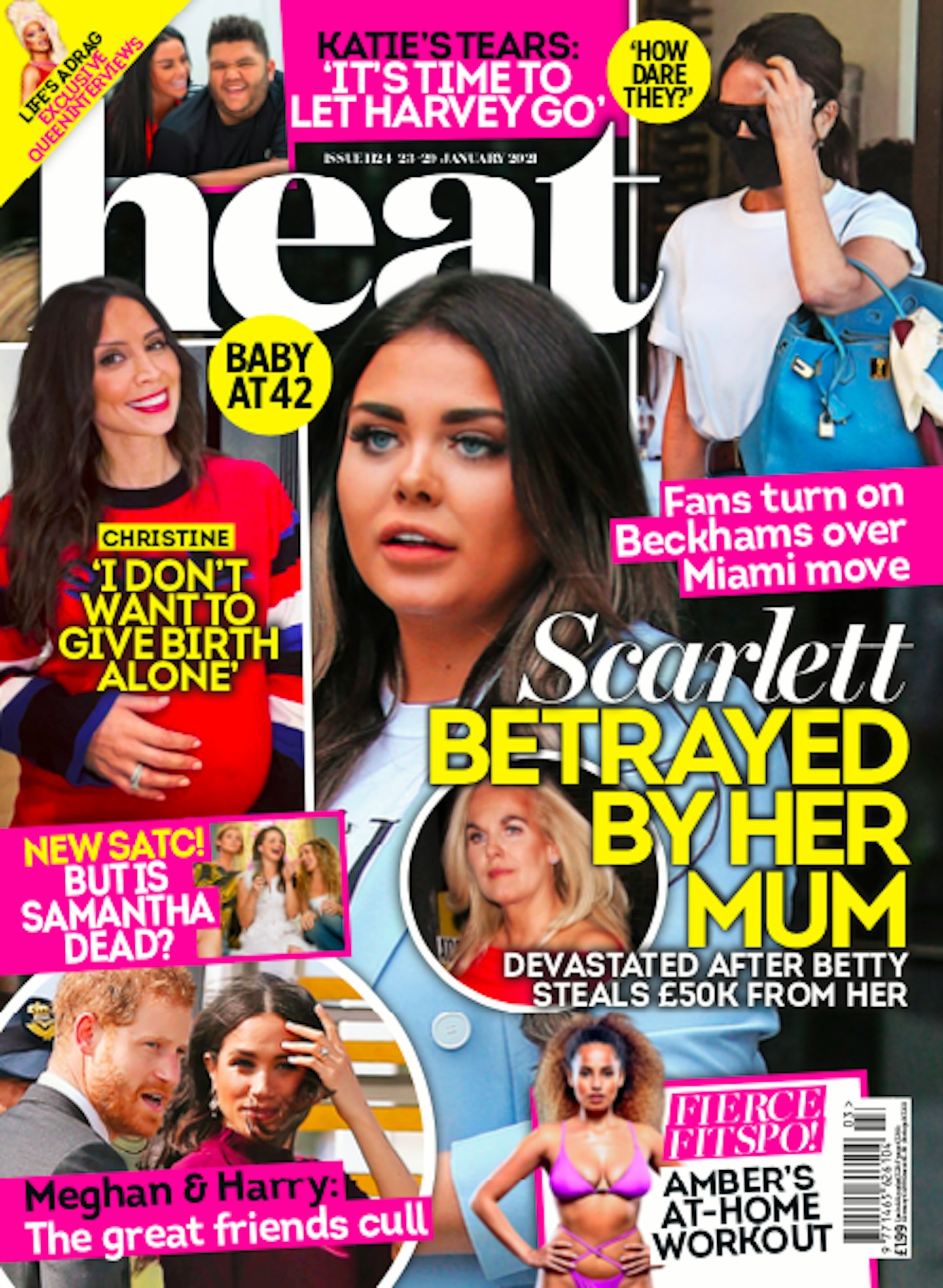 Look! More news!
Becky Vardy EXCLUSIVE: 'My resting bitch face is my weakness'
Danny Dyer reveals WEIRD real name, blames 'off his nut' dad
Our source adds, "She's been mulling over a move to Miami for the past year – it's an attractive proposition. It's lovely to be by the beach and back in sunny weather – she misses that. She is honestly feeling like she wants to take a step back from work and the hecticness of the last few years, and thinks Miami would be a good place to do that. David's got his work there, and really she can run her business from anywhere."
Victoria is also keen for the family to base themselves more in the US as Brooklyn is now settled there with fiancée Nicola Peltz – and Posh is loving spending time with her billionaire family and their associates.
"Because Brooklyn is now in the US with Nicola and her very influential family, a lot of doors are opening from that connection," our insider explains. "Vic's struck up a great relationship with the Peltzes, and they have welcomed the Beckhams into their social circle with open arms – it's all very fabulous. She's finding Florida life very enticing."
Which is just as well, because as far as their critics are concerned, they might as well remain there, with one former fan saying, "We don't want them here any more, stay in Miami."
Read more in the latest issue of heat magazine - OUT NOW.