We may hang off every social media post from the Beckhams, but it's not often we get a truly intimate insight into the family's everyday routine. But in an upcoming Netflix documentary all about David's life and career, we have been promised just that.
As well as showing a different side to the famous footballer, the series will also give us a glimpse into some difficult times with Victoria. Last week, it was revealed that, in the series, David opens up about his obsessive compulsive disorder diagnosis, and the toll it's taken on his marriage and family life.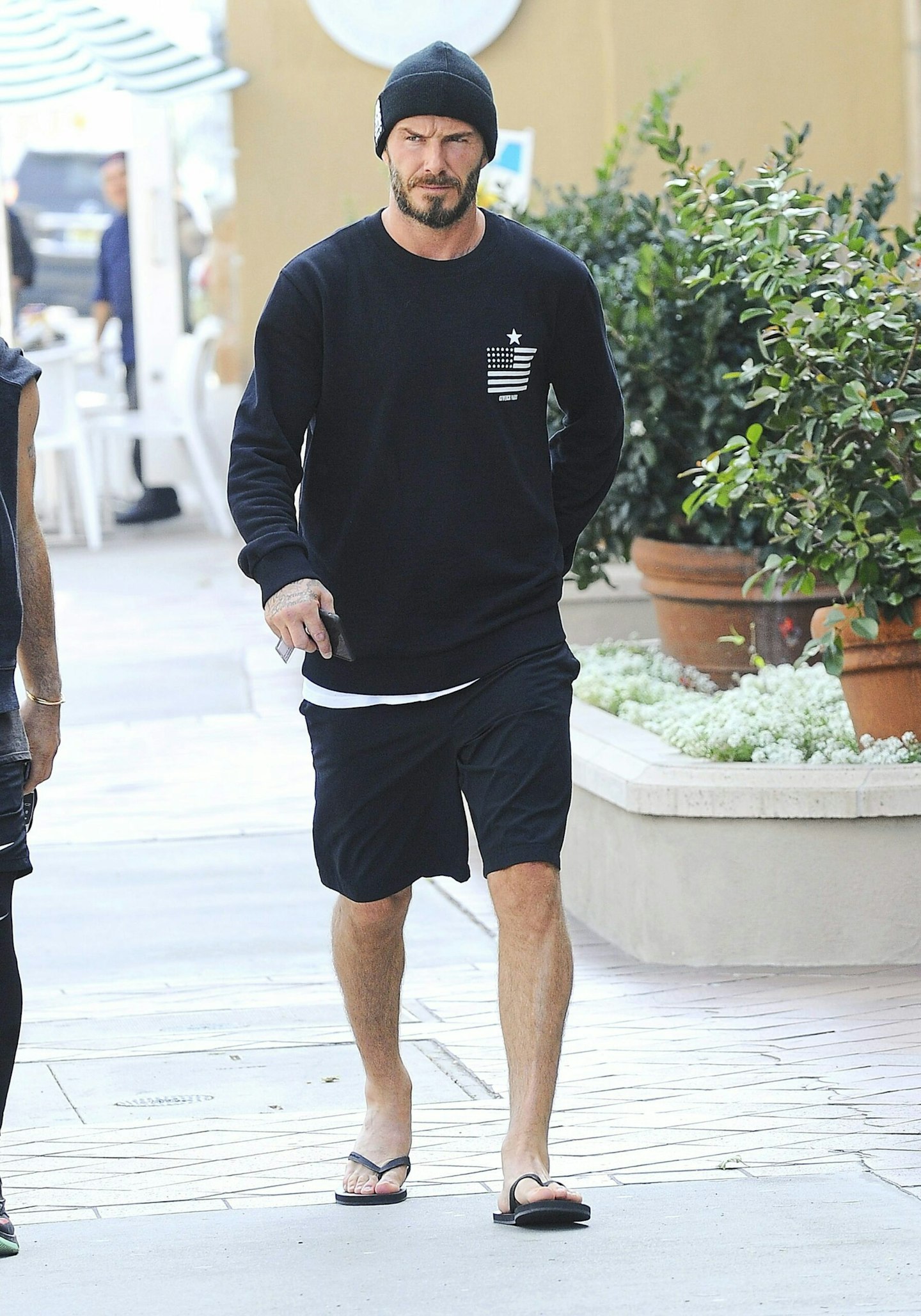 "OCD is a very serious condition and it's not been easy for David or Victoria," an insider close to the family tells heat.
"It's caused some huge difficulties at times and has pushed them both to the edge – when there's been rumours that Vic has been annoyed about something David has said in an interview or when he's been linked to another woman, behind the scenes, the rows might actually have been down to a screaming match about someone leaving a teacup stain on the kitchen worktop."
A teaser clip from the series sees the couple – who have been married for 24 years, and have four children together, Brooklyn, 24, Romeo, 20, Cruz, 18, and Harper Seven, 11 – chatting in their kitchen. David, 48, admits, "I clean it so well. I'm not sure it's actually appreciated so much by my wife, in all honesty. The fact that, when everyone's in bed, I then go around, clean the candles, turn the lights on to the right setting, make sure everywhere is tidy," adding, "I hate coming down in the morning and there's cups and plates and, you know, bowls."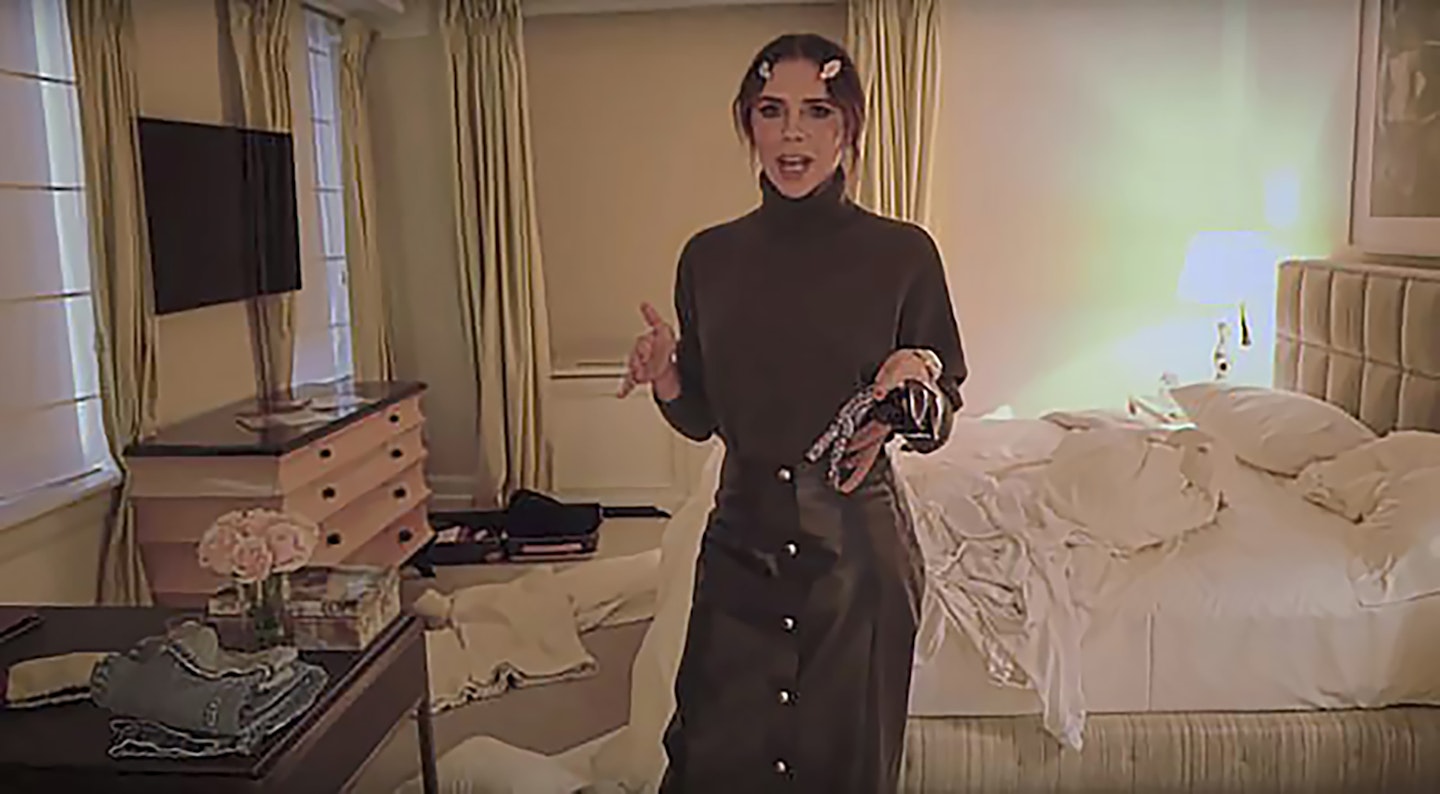 OCD is a chronic and long-lasting disorder, where a person often has uncontrollable, reoccurring thoughts and behaviours that they feel an urge to repeat. Discussing the extent of his obsessive behaviour, David reveals that he cleans every used candle in the house before he goes to bed.
"I clip the candle wax, I clean the glass. That's my pet hate, the smoke around the inside of a candle… I know it's weird." In the clip, we also see David ticking off Posh for not putting away the salt. heat's source says, "Vic isn't exactly the messiest person around, but she's fine with a little chaos that having four kids can bring. They obviously have professional help around the house, too, but when it's just them on their own with the kids, it can really get to David if there's a lot of clutter."
In response to her husband claiming he's not always appreciated by the Beckham clan, Posh seems to tease, "He's just so perfect. You are appreciated", with Becks responding, "Don't believe that for a second. She sounds so sarcastic when she says it."
Despite some bickering in the series, our source says Posh is relieved that the reality of David's OCD is now out in the open, as she's felt she's had to suffer in silence. We're told, "To say this is tiring would be an understatement – anyone who has a partner with OCD will tell you that it can be hell, and there have been some really testing times for them both. When you tell your friends that your partner likes everything to be clean, a lot of them don't really understand the scope of the issue, so it's vindicating to hear David being really brave and admitting that it's a problematic condition – and that it will affect your family if you have it."
It's no secret (ironically) that the couple have kept large parts of their relationship private over the years. Their marriage has always been peppered with rumours of affairs and potential splits – most famously in 2003, when David reportedly had an affair with his former assistant Rebecca Loos, allegations that the footballer has always denied. However, the couple have gone from strength to strength in recent years and often share cute pictures and videos of each other on social media. Most recently, Victoria shared a cheeky snap of David in a hot tub in his underwear to celebrate his birthday – and for that, we thank her.
And the documentary seems to be further evidence of how strong David and Victoria are feeling as a couple right now.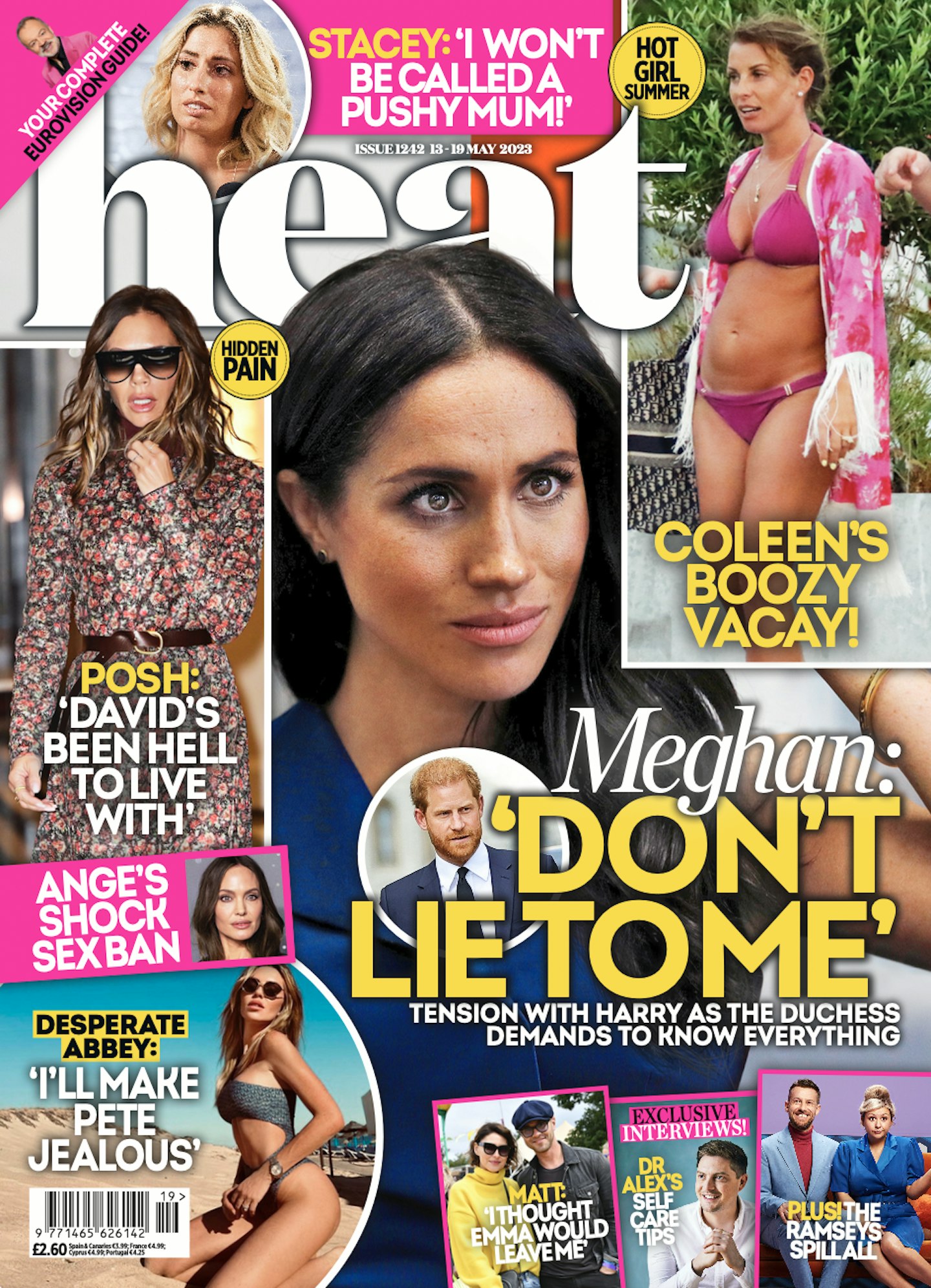 "In the past, Vic has been very sensitive about them admitting that they have any sort of issue in their marriage, as they come under so much scrutiny – but she thinks this is really positive," our source shares. "Both of them are now in a place where they can see it has made them stronger, which is why David feels confident enough to lay it all bare in front of the cameras. And he's doing it in the hope that it will help other couples who also struggle with his predicament."
When the docuseries – which is due to air later this year – was first announced last summer, David shared a collection of old photos on Instagram, telling fans, "The series will feature unseen archive and untold stories, as well as interviews with the people who have been a part of my journey." While we don't know what the final title is yet, we do know that David bagged £16million when he signed with Netflix in 2020, so at least baring all comes with a rich reward.
WATCH: 'I Was Trying To Be Nice!' Queen Charlotte: A Bridgerton Story Cast Play Who's Most Likely To?