Britain's Next Top Model's back on Lifetime every Thursday at 9pm; and since this week's shoot is taking place in an actual bakery (yup) our attention's turned to some of the weirdest places and props, celebs have associated themselves with.
Kim Kardashian on a quarry, anyone?
Yup – we've seen some pretty ridiculous photo shoots in our time; so we thought we'd bring you 11 of the most batsh*t bananas (one quite literally – you'll see in a bit) that've caused controversy and a whole load of confusion.
Ready?
1. Kim Kardashian for PAPER magazine
A regular face on 'weird photo shoot' lists, Kim set out to 'break the internet' with her PAPER shoot. And that's exactly what she did. Providing fancy dress inspo and an innovative way to pour prosecco (her's was probs a fancy Moët, let's be honest); Kim gave us one of most 'WTF' moments of recent years.
Something tells us this isn't the last we've seen of her in this list, though. OH GAHD.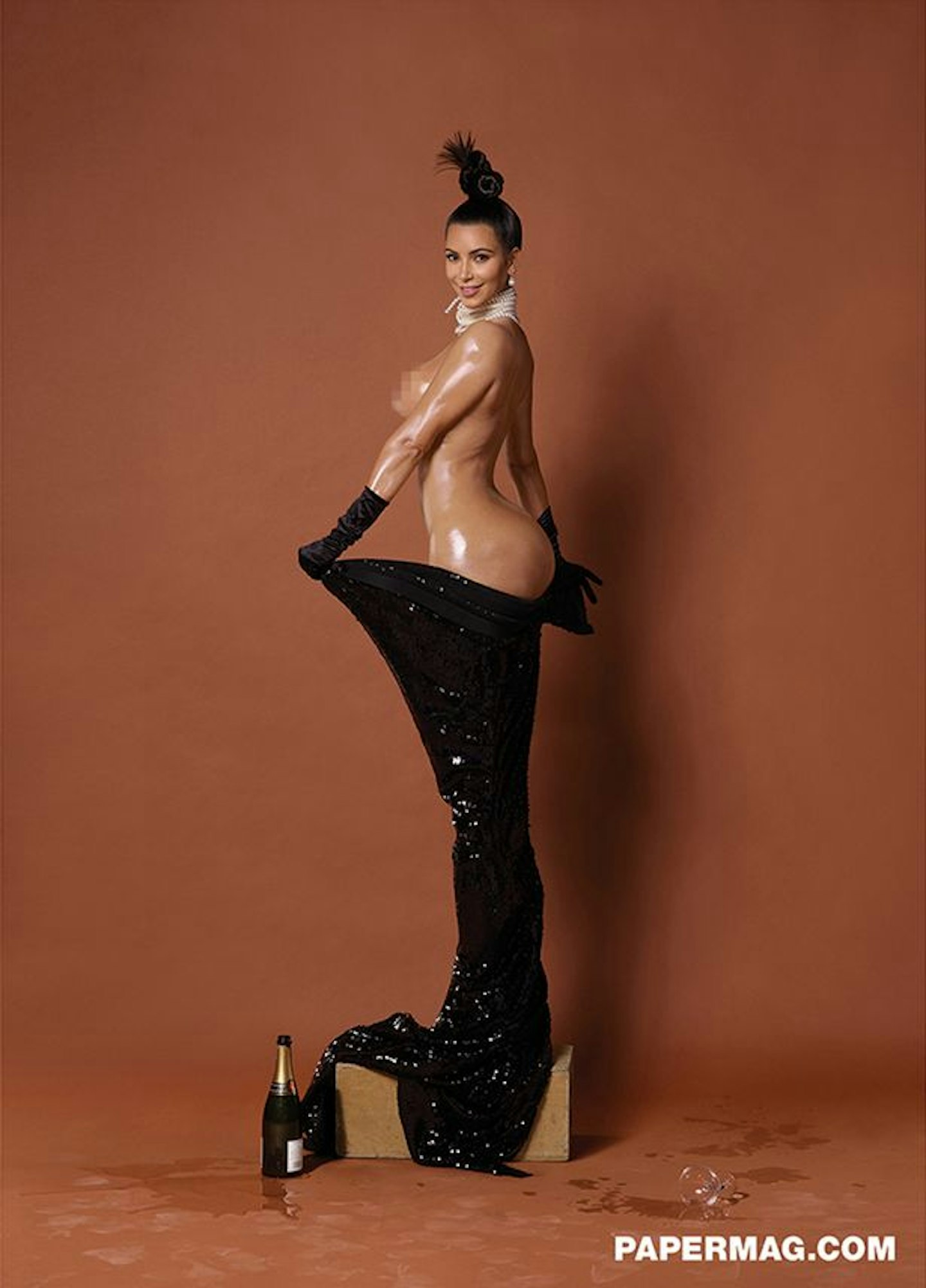 2. Kylie Jenner for Interview
What are those Kardashian-Jenner-types like, eh? Kylie caused quite the stir with her Interview mag shoot; with many claiming she was using disability as a mere fashion statement.
Interview's defence? They were putting Kylie 'in a variety of positions of power and control and exploring her image as an object of vast media scrutiny.'
Right.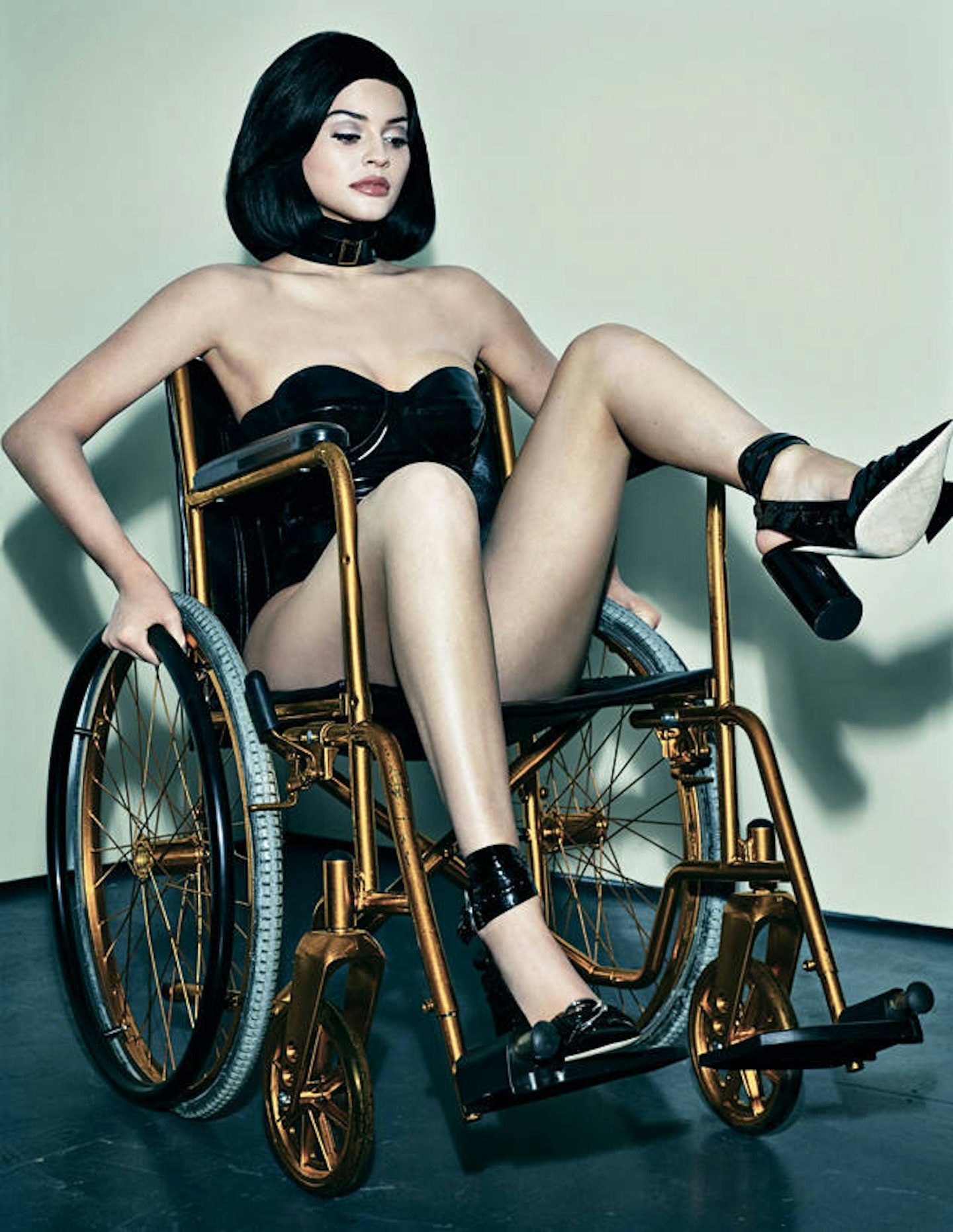 3. Cheryl and Ashley Cole for The National Lottery
Is this what heaven looks like? Um, probably not given it all ended disastrously and she's now expecting Liam Payne's little 'un. Still, good to know life could be so dreamy should we happen to win a few million.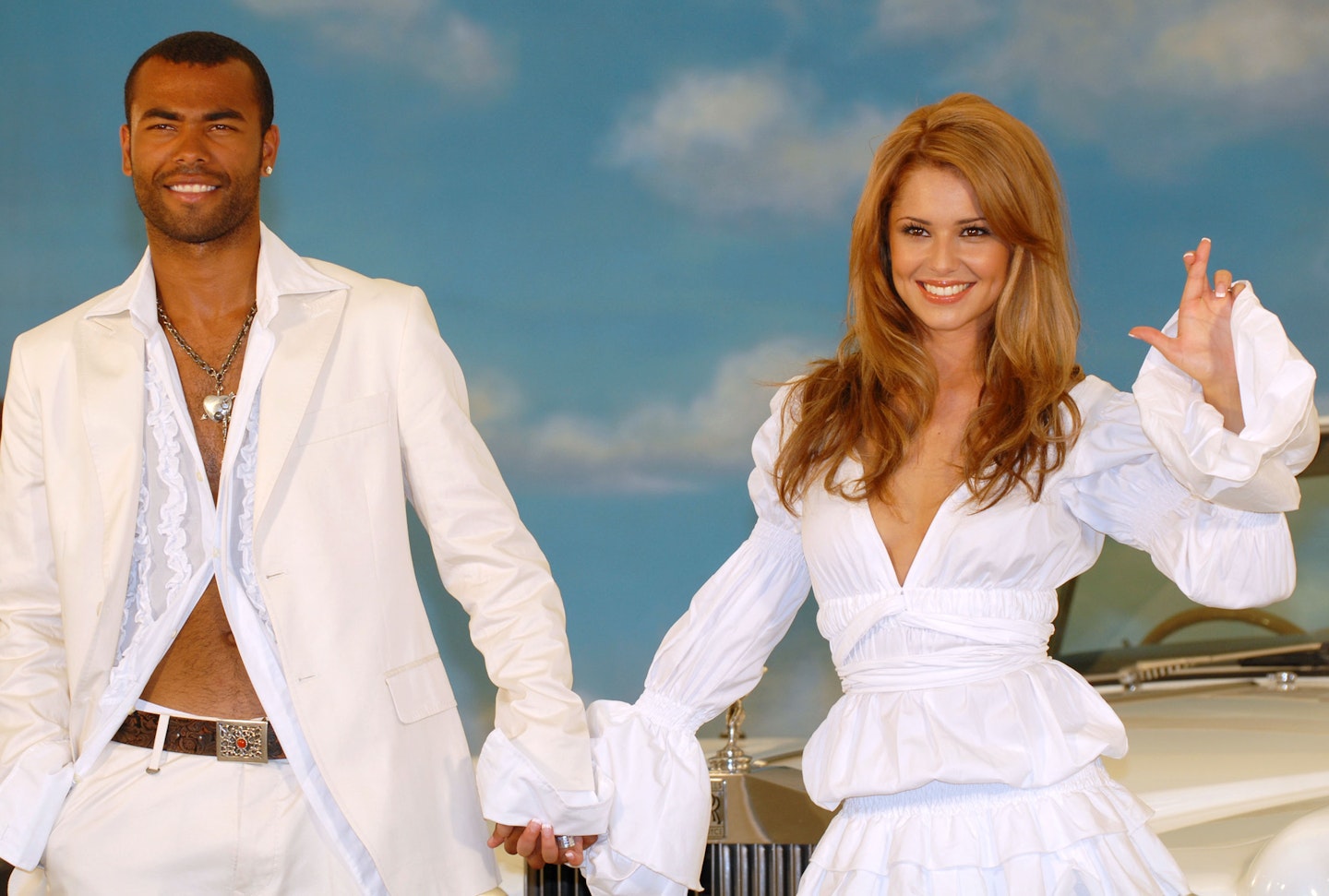 4. Miley Cyrus for, you guessed it, PAPER magazine
MILEY CYRUS! A PIG! LITTLE-TO-NO CLOTHING! If you thought twerking in nude latex at the VMAs was a turn up for the books, Miley had another surprise up her sleeve.
Except she wasn't wearing sleeves, was she? She was butt nekkid with a large hairy mammal.
An interesting one, you could argue.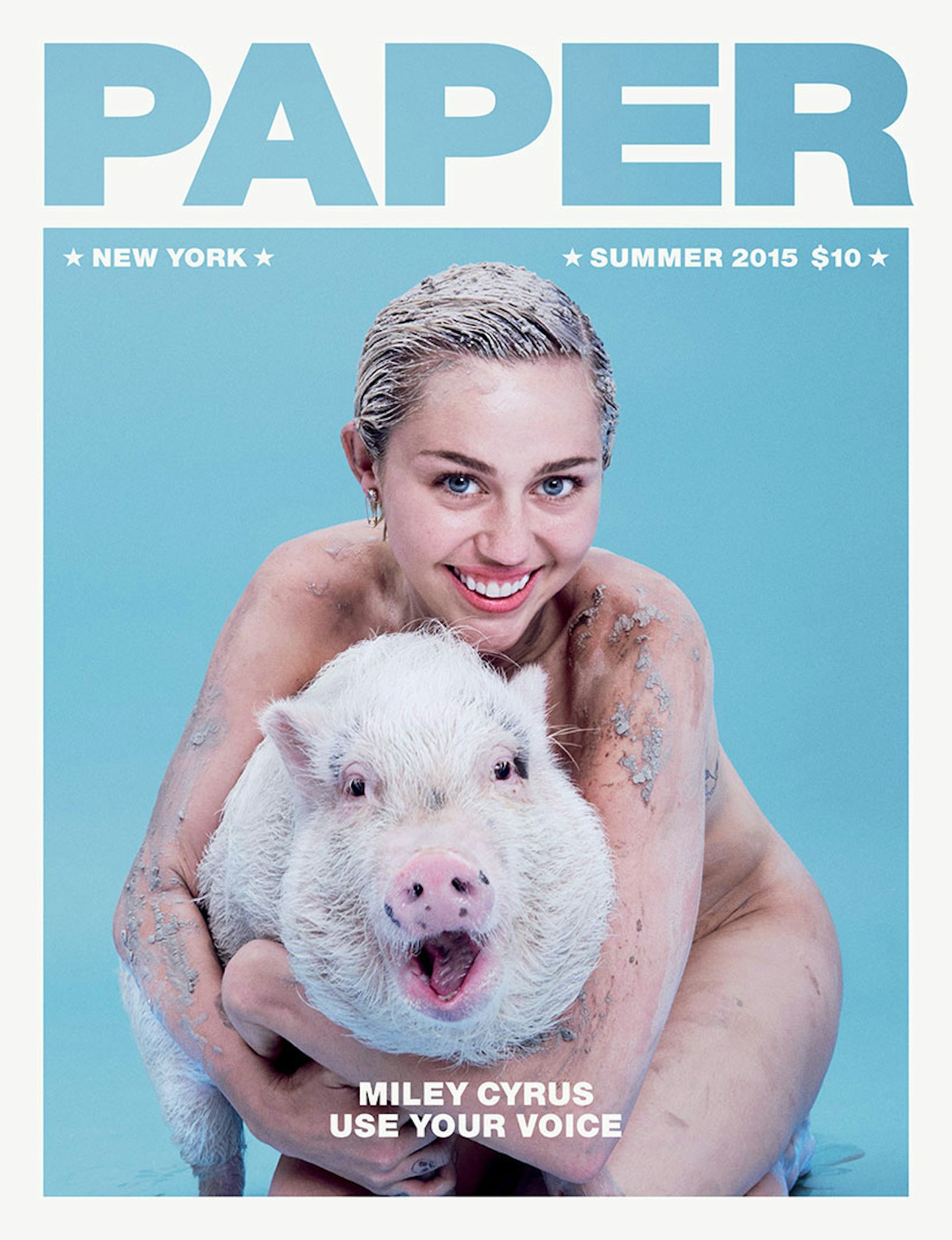 5. Katy Perry in GQ. With a fire extinguisher.
When we do it pissed at the office Christmas party, it's a 'health and safety hazard.' When Katy Perry does it, it's art.
Seems unfair to us.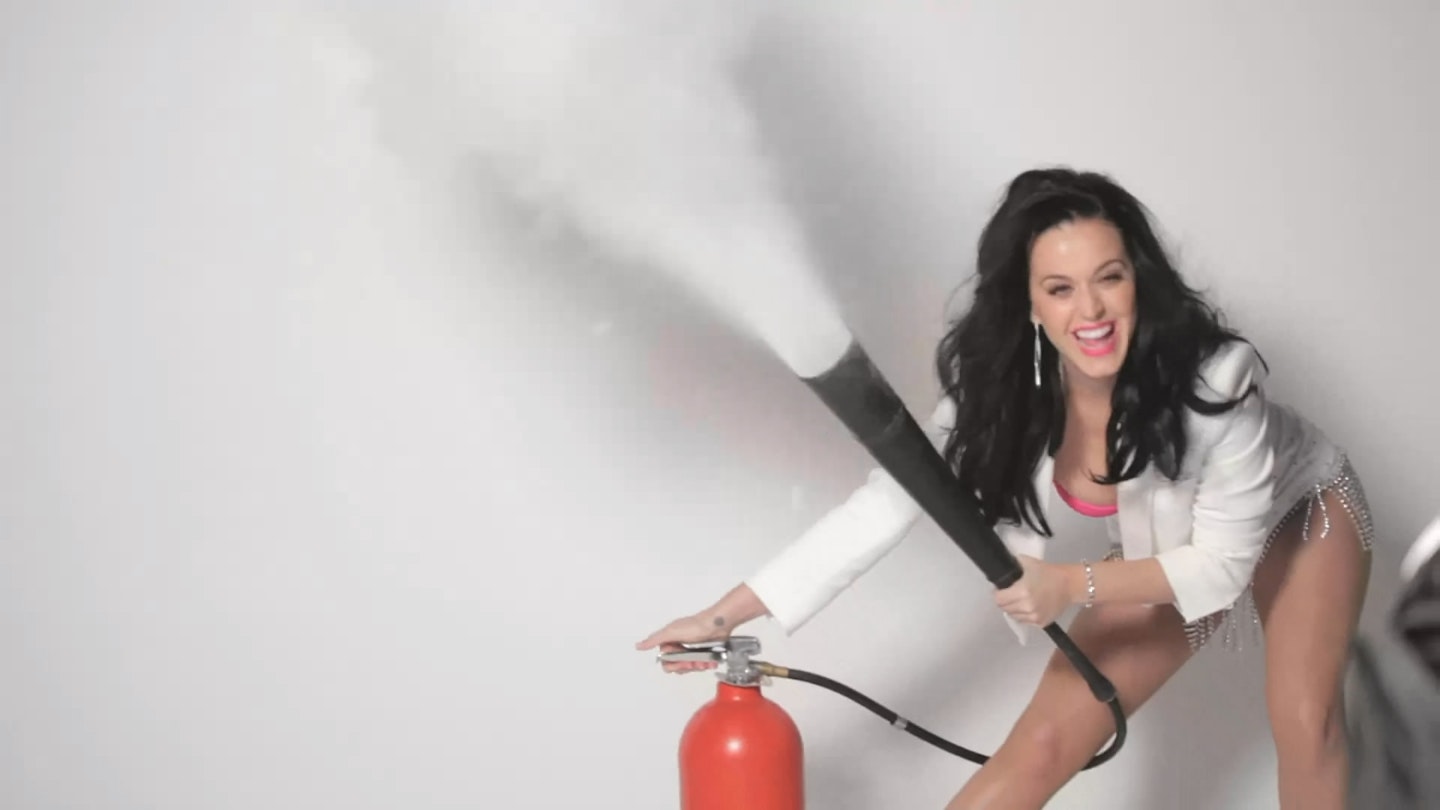 6. Oh, just Leonardo DiCaprio with a bunch of bananas
Probably the only campaign likely to persuade us to get our five-a-day. Soz, THE GOVERNMENT. Get David LaChapelle and Jack off Titanic on board and we'll talk.
7. Kim Kardashian for System magazine
Kim Kardashian has touched a digger and the moment's been documented forever. WHAT A TIME TO BE ALIVE.
8. Justin Bieber for Interview magazine
Justin Bieber's done some pretty ridiculous things in his time, but none more so than donning a borderline-terrifying clown mask and single-handedly playing out that recurring nightmare we have involving Ronald McDonald dancing to Beauty and a Beat in a thong and feather boa.
Just us?
9. Beyoncé's pregnancy announcement. On the 'gram.
Avocado on toast…smoked salmon on sour dough…Beyoncé with a baby bu—
BEYONCE WITH A BABY BUMP? ON INSTAGRAM? Well if it wasn't the most Beyoncé way to announce a pregnancy of all time.
10. Lady Gaga by shy-and-retiring wallflower Terry Richardson
Gaga simultaneously broke every rule our mum forced on us as a kid. Don't go out with wet hair, don't leave the house in those shoes and never use a skateboard as a substitute for clothing.
Okay, we made the last one up but it's bloody LUDACRIS, no?
11. Australia's Next Top Model, cycle 7
This shoot seemed weird af at the time, then Kylie Jenner basically copied it on Instagram recently and we realised it was actually just well ahead of its time. Props, ANTM. Now where's that pink Dulux we did the bedroom with…?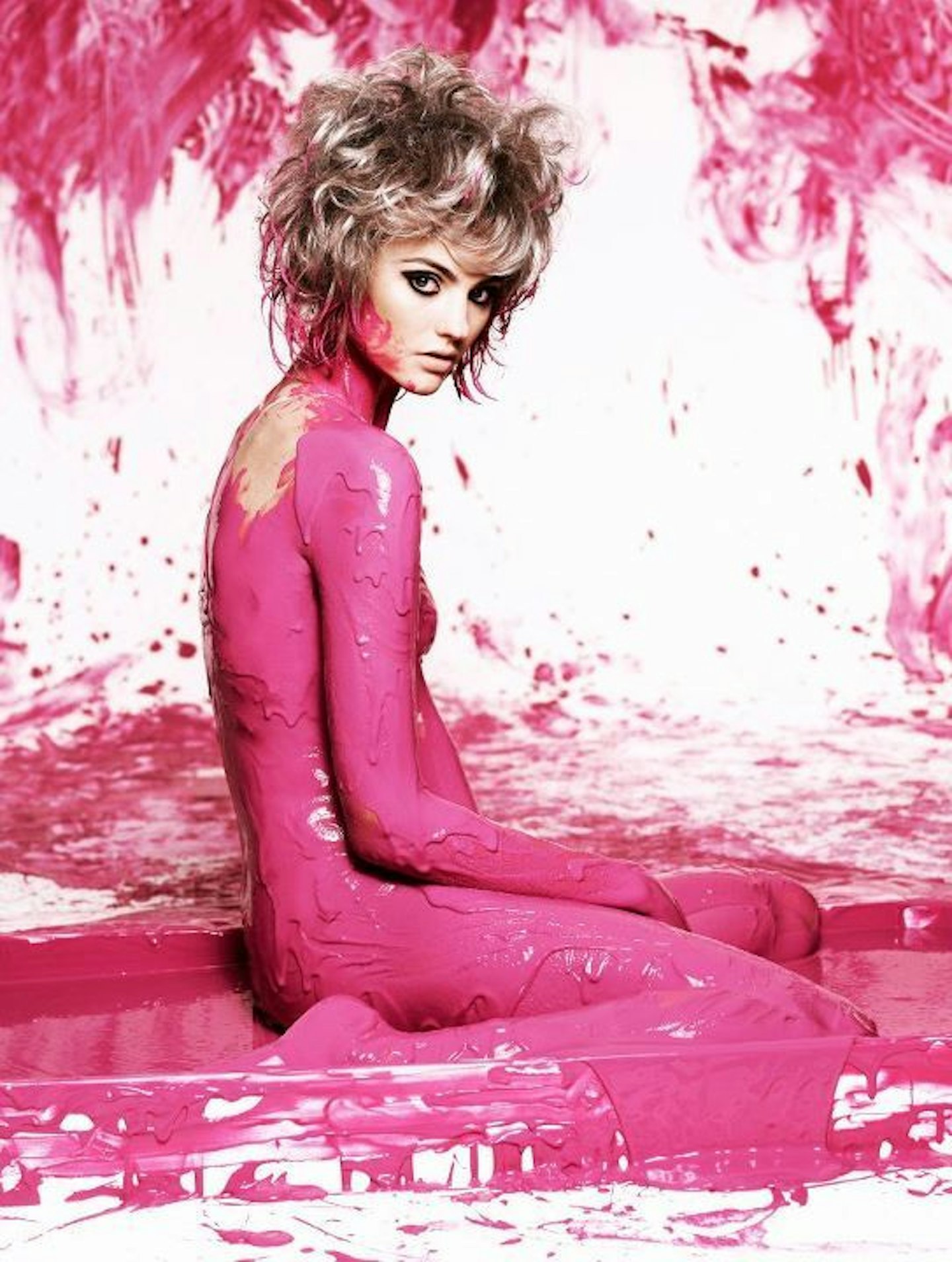 To follow this year's bunch of 6-foot tall glamourzons, catch new Britain's Next Top Model sponsored by Colgate, on Lifetime, Thursdays at 9pm. Keep up to date on Twitter, Facebook and Instagram, and don't forget to watch the Front Row on Heat's Facebook page on Thursdays at 10pm for all the latest goss from the show.
Catch episode 2 of the Front Row with Heat and BNTM for all the after how gossip below!
Sponsored by Britain's Next Top Model