The 15th (FIFTEENTH) series of The X Factor starts imminently, which means it's practically mid-winter and we can wave goodbye to any hope of getting into shape as we'll be sat on the sofa with a variety of take-aways every Saturday and Sunday evening for the foreseeable future. And we ain't sorry.
In case you weren't already super excited for all the weird and wonderful auditions we'll undoubtedly be talking about for the next few weeks, check out this preview of vocal group Rak-Su.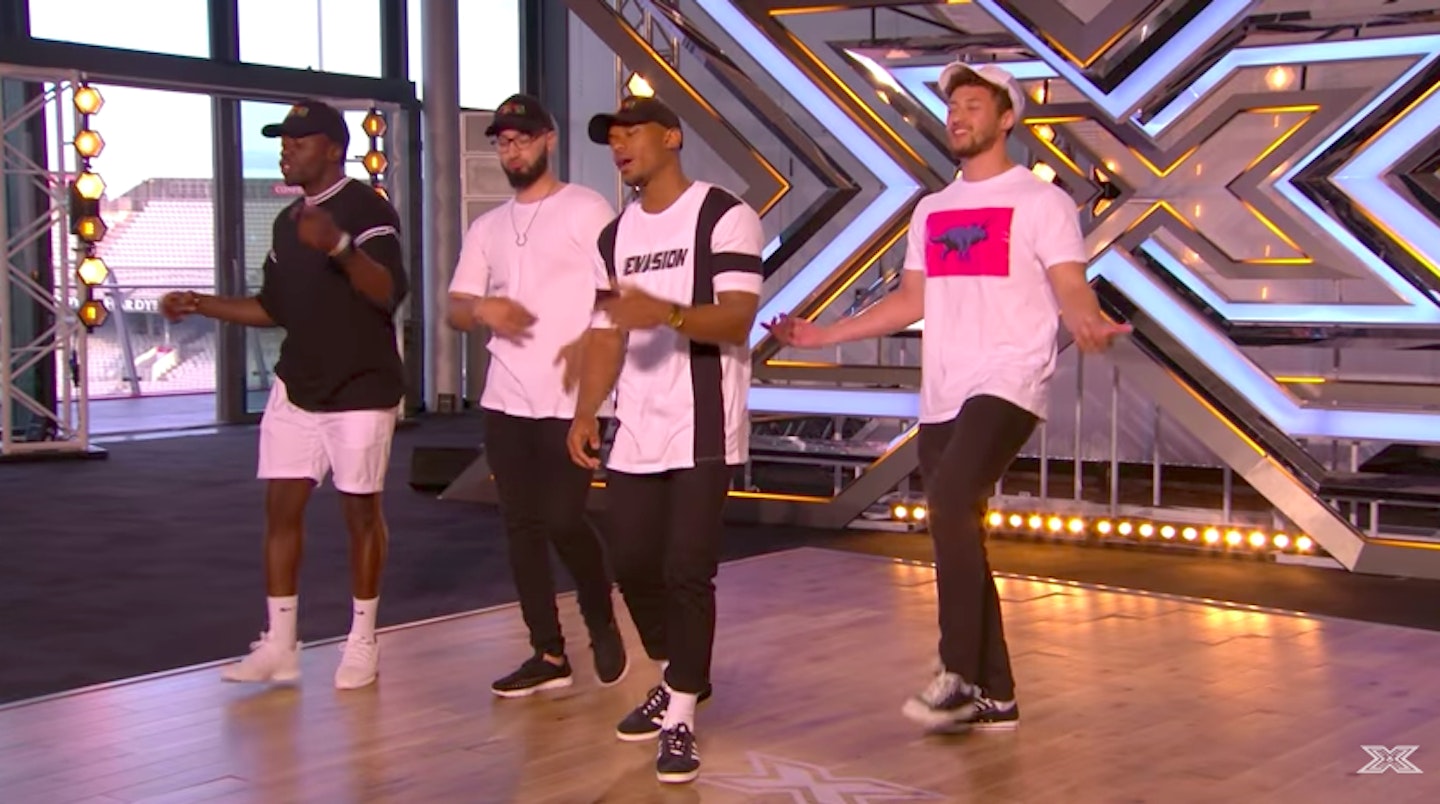 Anyway, while we're over the moon to see the return of the talent show giant, we doubt we're quite as thrilled as the X Factor judges – Nicole Scherzinger, Louis Walsh, Sharon Osbourne and, of course, Simon Cowell – as their latest employment comes with a pretty hefty pay packet.
Yep. While the judges' wages for this year have not yet been officially revealed, The Mirror has previously reported the panel's earnings in 2016. So, we're expecting BIG things for this year, too.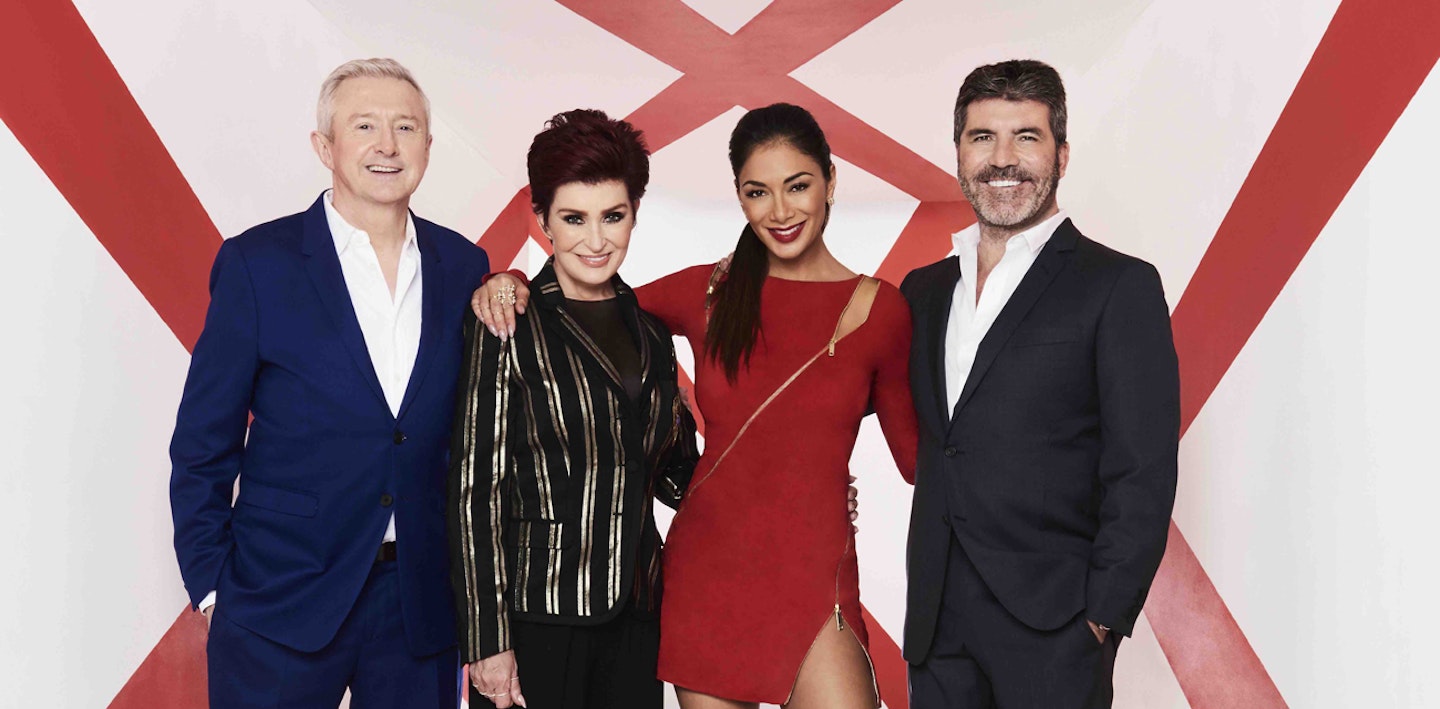 According to the newspaper, last year Louis took home a healthy £1 million for his contribution to the show, while Sharon reportedly pocketed £1.7 million.
Nicole is said to have been paid £1.8 million for her role on the judging panel in 2016, but there's still no word on the big boss Simon's earnings.
But what about previous judges, we hear you ask?
Well, apparently Cheryl was paid £1.8 million when she was joined by Rita Ora, Nick Grimshaw and Simon. Rita and Nick apparently took home £1 million each that same year.
Not too shabby, eh?
In other X Factor news, Louis and Nicole are apparently in a big ol' feud (ish) after Lou basically accused Nic of lying about her age – 39 years old BTW, and how bloody FAB does she look?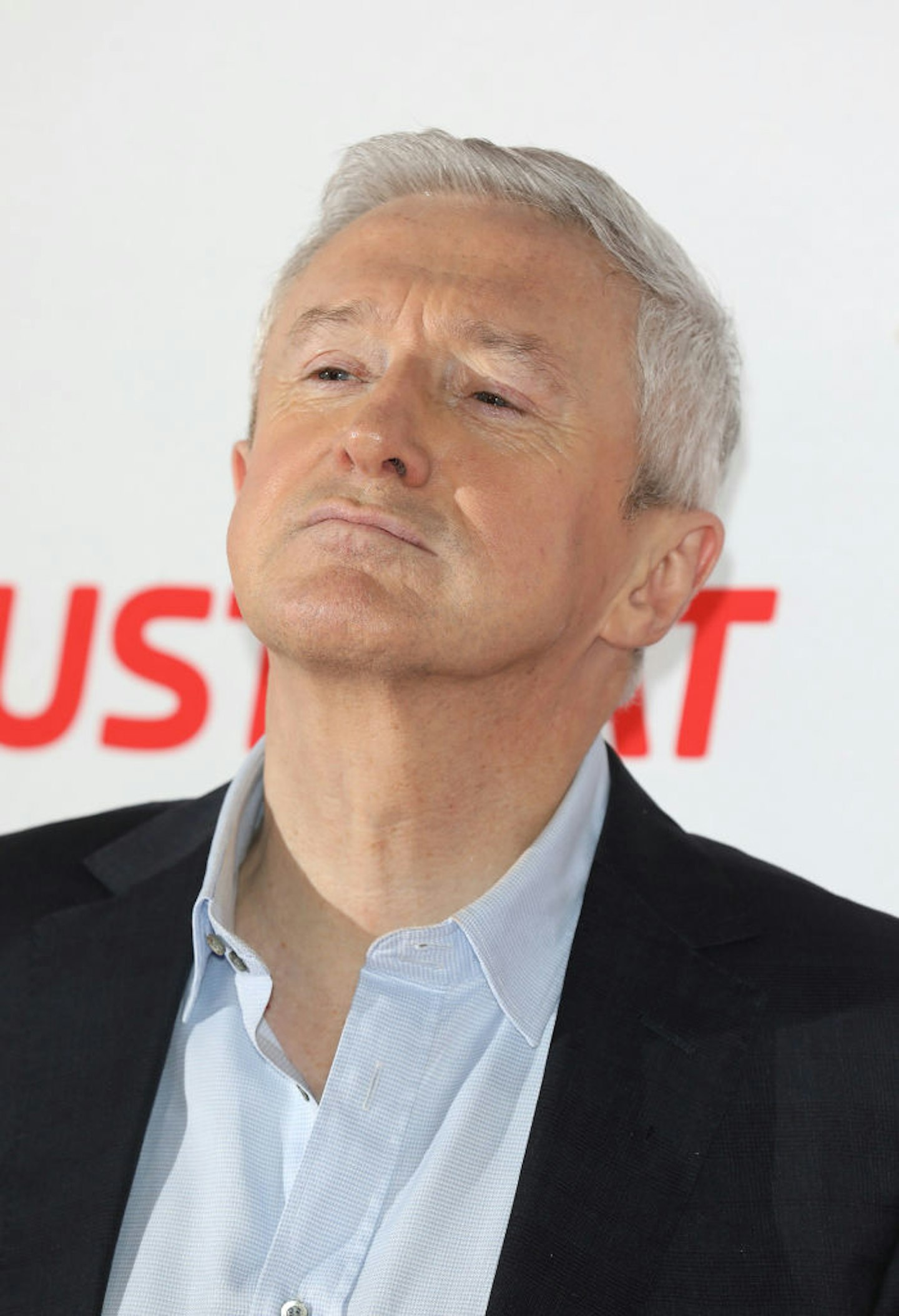 Speaking at the press launch for the upcoming series, her pretty much suggested she's actually much older than 39.
And now Nic's hit back.
According to The Sun she said: "I wish I was lying about my age, I have never lied about my age.
"I should have started lying a long time ago."
WATCH: The X Factor winners - where are they now
NOW READ:
Sam Thompson has called Sarah Harding a selfish 'train wreck'