Love Island 2018 winners Dani Dyer and Jack Fincham have sparked rumours that they are back together after the pair exchange comments yesterday on Dani's Instragram photo.
Dani announced the over Instagram on December 6th via instastory that the pair have decided to 'part ways' after 6 months together. Dani explained that the relationship is 'not to be long term' but the instastory was deleted from her account just hours after it was posted.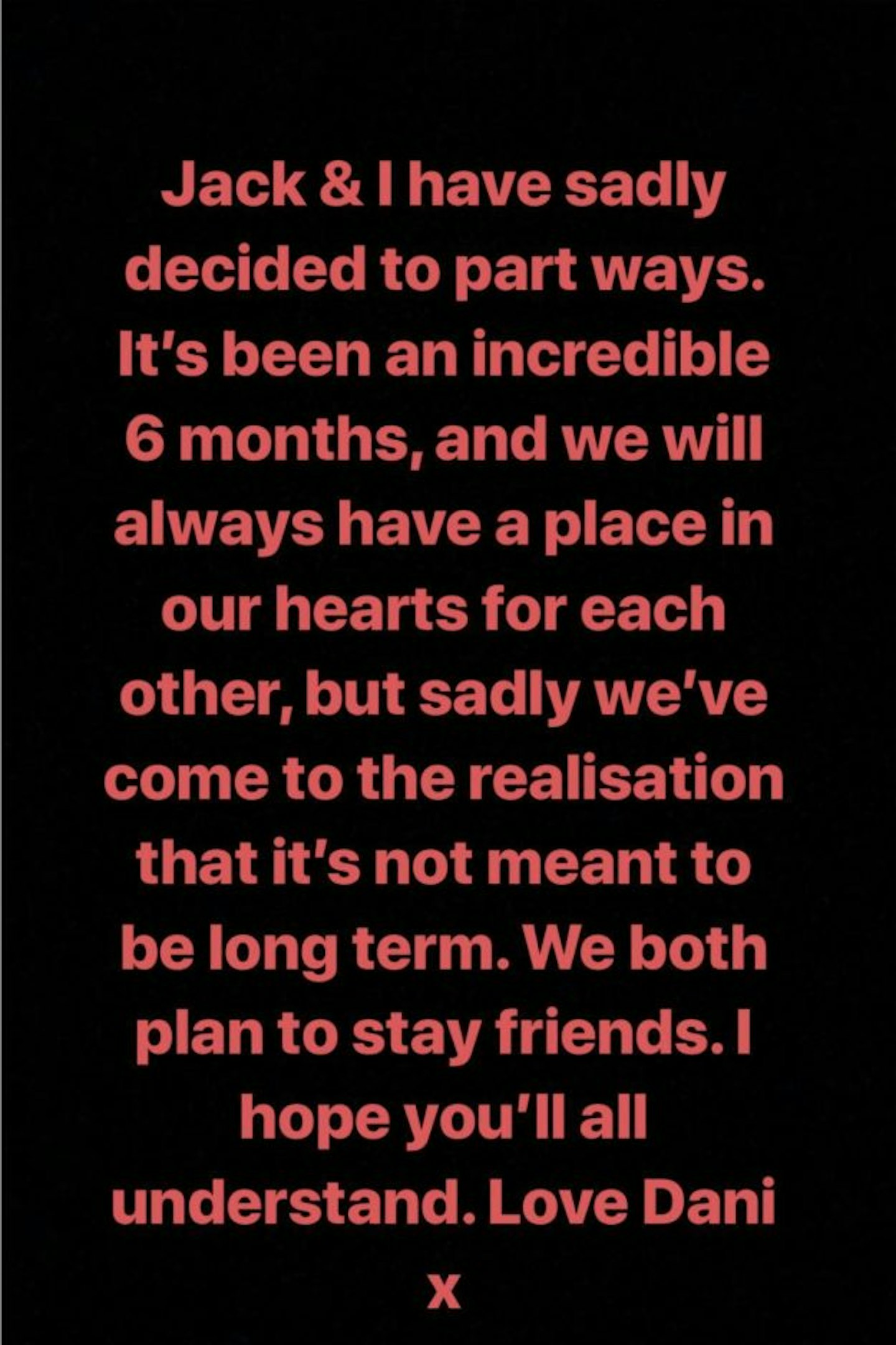 Jack has since remained silent about the split but fans have noticed the pair exchanged comments as Dani posted a picture of her Nan on Instagram raising a glass of wine.
Jack wrote: "Here she is" and Dani replied with a sweet message, "she loves ya," alongside a heart emoji. Fans questioned the pair after the comments were exchanged but no reply has since been posted.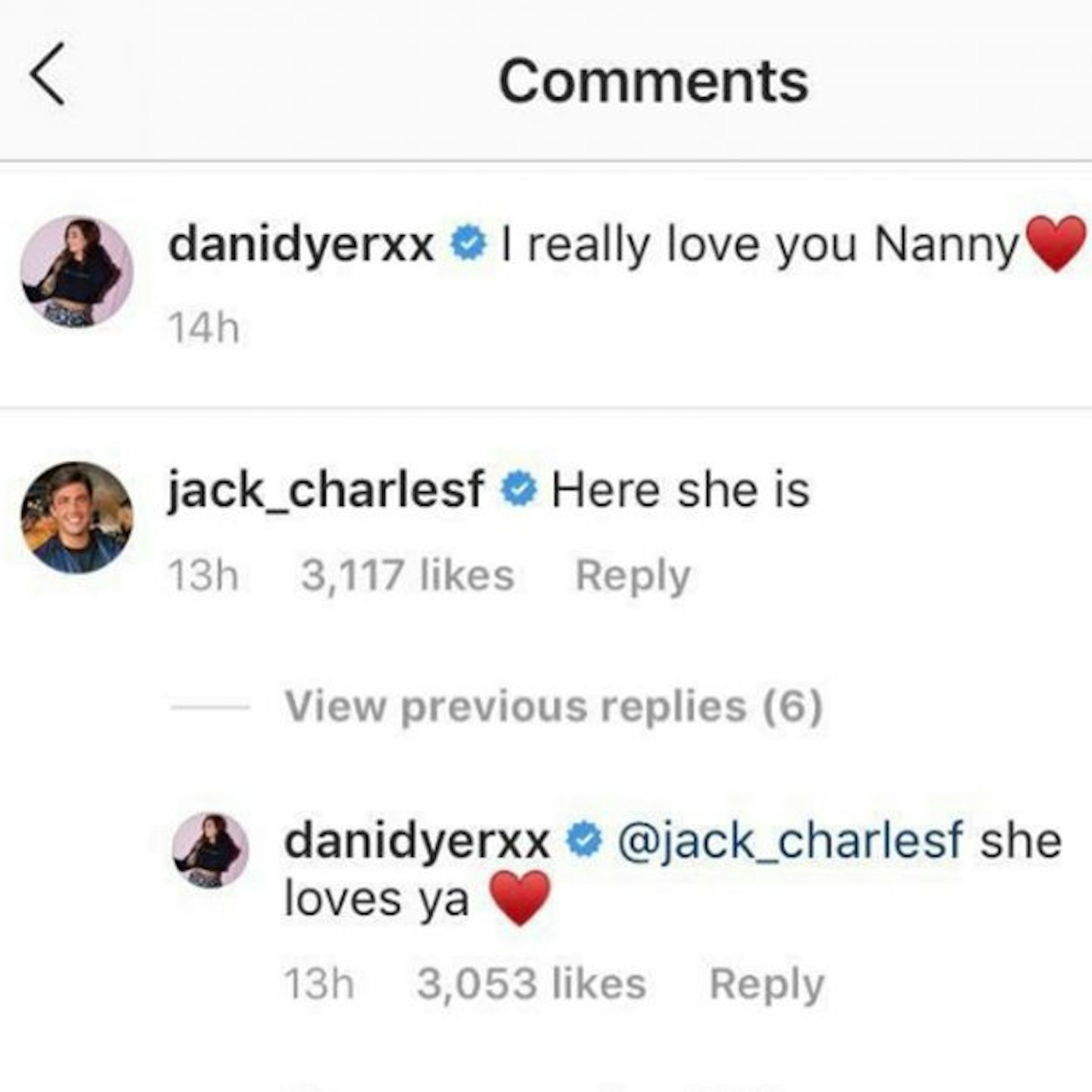 Earlier on this week, Jack spoke to heat and it seems as if the couple are still planning on spending Christmas day together. When asked whether he was prepared for his first Christmas with Dani, Jack told heat: "Not really. I want to be more prepared; I want to make the flat more Christmassy.
We put our tree up, though. It's a good start."
Get your issues out now as when Jack was asked if the pair are spending Christmas together he replied, ""Yeah, we are. So I'm basically spending it at my house with my family, then she's coming round in the evening and I'm going to her's on Boxing Day. Nice and split."
NOW WATCH: #LoveIsland's Jack & Chris, and TOWIE's Joey Essex talk Xmas Holiday plans
SPLIT!?
The couple have been seen filming together for a television show and not long announced that they are the National Television Awards 2019 Social Media Hosts. Are the couple back on? Please say there's hope for them yet.