Love Island bombshell Demi Jones has shared some never-before-seen pics of her weight loss journey, confessing that she was "scared" to share them with her followers.
Somehow, Demi, 22, who stands at 5'3", has lost three stone since the summer of 2018.
Don't worry, we have no idea where that number comes from either; she's always seemed petite to us too.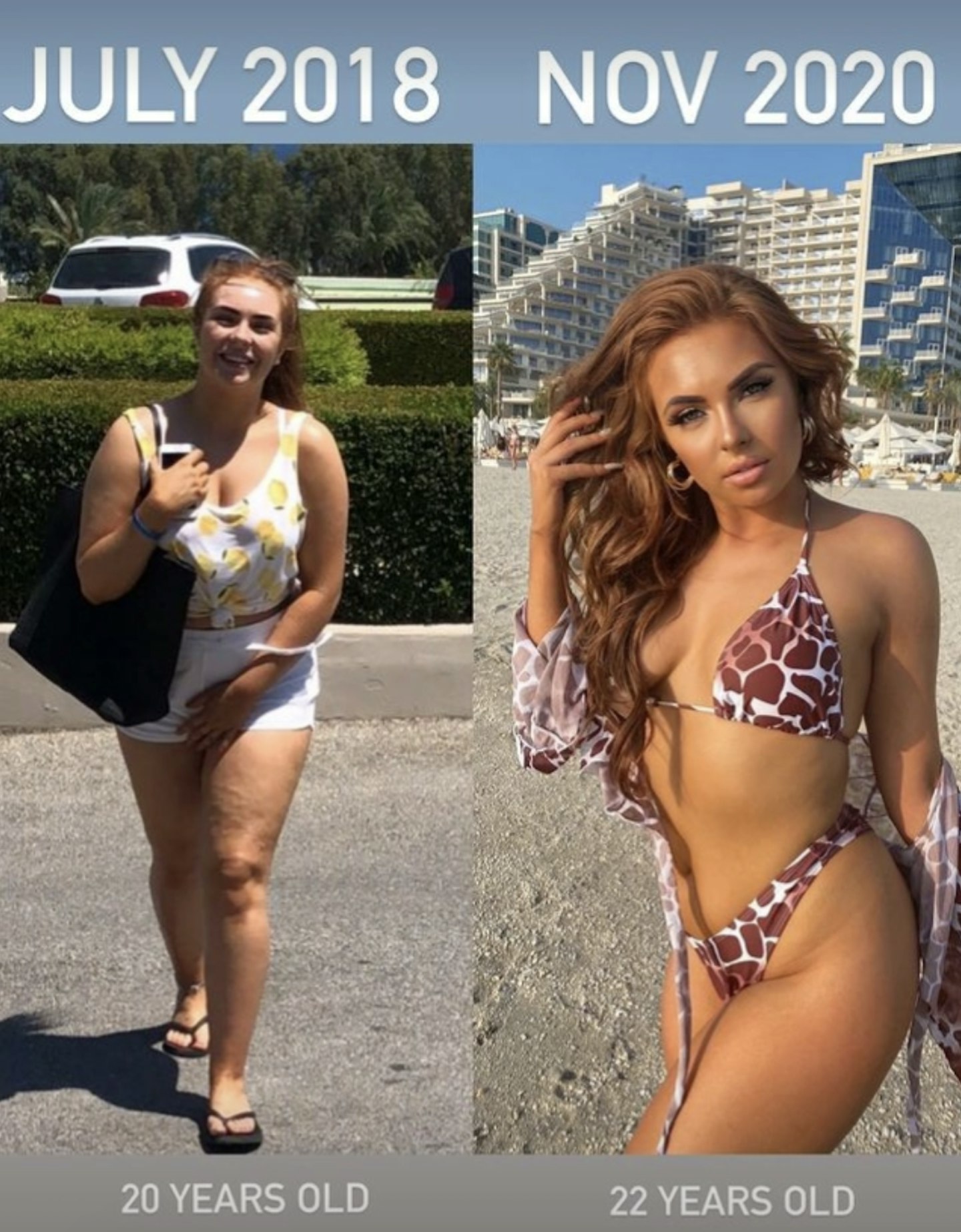 She shared an unseen snap of herself in white denim shorts from July 2018 to Instagram in a side-by-side with her current figure and captioned the photos, "I've never shown the first picture. I've come so far and I don't recognise her at all."
The Love Island star admitted in the video that she was ready to share "proper before and afters".
She also confessed, "I've always been too scared to post these, but I do want to show how much weight I've actually lost. Since coming out of the villa, I've put a few pounds on, obviously because of lockdown etc. but in general I'm literally so proud."
The influencer then went on to explain how she lost the weight with Slimming World, despite not following their ideals "strictly".
She also admitted that she had been "unhealthily" maintaining her weight before appearing on Love Island by going "to the gym every day" which she soon realised was unsustainable.
Love Island couples: where are they now?
A couple of months ago, Demi got into an explosive social media row with her former love Island partner, Luke Mabbot, after she suggested that he cheated on her with his current girlfriend Lucie Donlan. In a YouTube Q&A released to her channel, Demi addressed the pair's split, which happened in May.
While many fans believed that the break-up came as a result of the first lockdown, Demi hinted that Luke meeting Lucie may actually have been behind the split.
She said, "As time went on over lockdown, I wasn't really getting my energy reciprocated so I was getting left on read quite frequently, I wasn't really getting any phone calls, texts or nothing."
She continued, "And then all of a sudden, he rang me out of the blue and was like 'I need to end it, I need to end it now.' It was quite sudden which I was quite taken aback by, and then it all came out in the press very quickly. Very shortly after, I received some photos via my DM from a fan that had spotted Luke and Lucie in Cornwall together."