Love Island 2017 was the year things really kicked off in the villa and the series that the show kind of starting taking over the UK.
The series is mainly remembered for Kem Cetinay and Amber Davies falling in love and Chris Hughes and Olivia Attwood's rocky relationship.
BUT remember when Jess Shears became the first bombshell of the season and royally shook things up between Dom Lever and Montana Brown?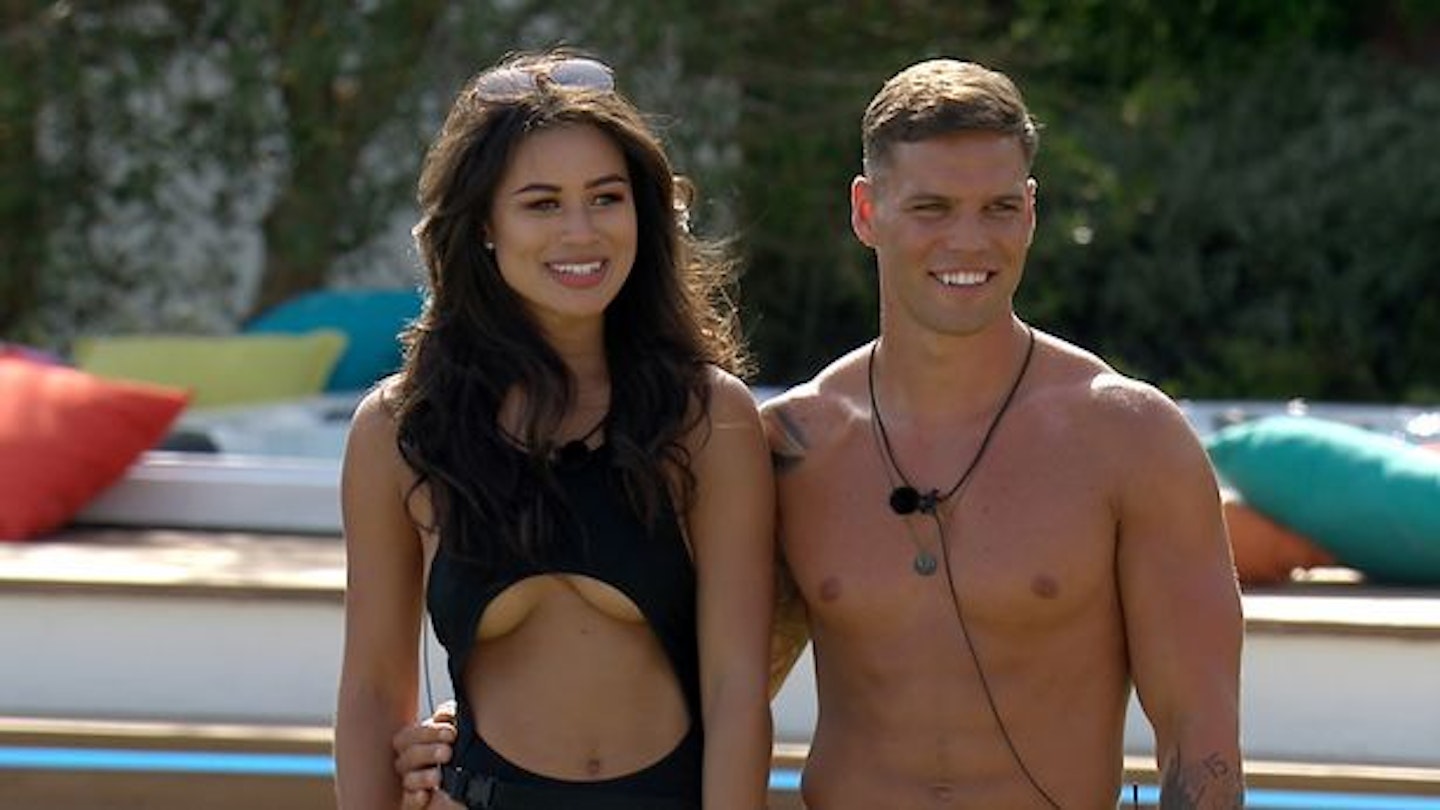 A LOT has happened since then so we've rounded up your need to know when it comes to reality star Jess Shears...
Who is Jessica Shears?
Jessica Shears is a glamour model from Devon. She goes by the name of Jessica Rose on her social media and is a selfie queen.
How old is Jessica Shears?
Jessica is 27 years old - she was born on 11 June 1993.
Who did Jessica Shears couple up with on Love Island?
Jess's entrance made for an explosive episode when after not being coupled up with anyone (because she was a bombshell) she went on to recouple with Dom. The pair were coupled up for two weeks, before Jess was voted off by the girls in a brutal dumping.
Are Jess Shears and Dom Lever still together?
They sure are. They're one of the rare Love Island couples that actually last.
Are Jess Shears and Dom Lever married?
They sure are.
The couple got engaged in September - a couple of months after the Love Island final - after Dom popped the question in London.
The Love Island 2017 stars got 'married' on Good Morning Britain but seriously tied the knot in 'secret' in Mykonos.
Check out: Love Island 2017 stars - where are they now?
What's Jess' baby called?
Jess and Dom welcomed their first child into the world in 2019 but kept their little son's face out of the limelight until January 2020.
They've still not announced their little one's name, with Jess explaining, "I think we just enjoyed keeping it to ourselves and it's been quite nice being – like everyone talks about the 'newborn bubble' – and it is you just kind of it's just you and them and you're just getting on with your life."
She added, "We share quite a lot I feel, so I feel like we just didn't need to announce what he was, who he is whatever but yeah, we're not afraid of showing it," she said on JD's In the Duffle Bag podcast.
What's Jess's Twitter?
Jess is on Twitter with the same name: (@jessica_rose_uk)
#humblebrag
What's Jessica Shears Instagram?
You can follow her on Instagram here: @jessica_rose_uk
WATCH: Are Shaughna & Theo coupling up? Things get steamy in S6 & S3 showdown
READ MORE
Who is Dominic Lever? Everything you need to know about the Love Island 2017 contestant
Who is Olivia Attwood? Everything you need to know about the Love Island 2017 contestant
Everything you need to know about Love Island bombshell Gabrielle
Who has Jessica Shears dated in the past?
She was in a relationship with her ex-fiancé for 4 years. "I really, really loved him but we became best friends and it wasn't romantic anymore and neither of us deserved a relationship that wasn't 100%".
What is her claim to fame?
Aside from being a model and vlogger, Jessica has said that she has been chatted up by quite a few celebrities, mainly reality TV stars. "They will DM me and all my girlfriends and they don't seem to realise that we all talk to each other".