Kendall Rae-Knight may have been the first to be booted of Love Island 2018, but she's not ready to give up the sun, snogs and showmance just yet.
Sure, she's not screaming 'I'VE GOT A TEXT' to three million people, but she is cosying up to hairdresser Kem Cetinay who of course, was the winner of Love Island 2017.
The unlikely twosome were spotted kissing in a hotel bar on Sunday and now they've already planned a second date.
Amber Davies, look away now.
The source told The Sun Online: "Kem and Kendall are getting along really well - he's smitten!
"They're planning a second date but they're not rushing things.
"They're just really enjoying getting to know each other.
Tbf, we did always say that Kendall looked very, very similar to Amber Davies.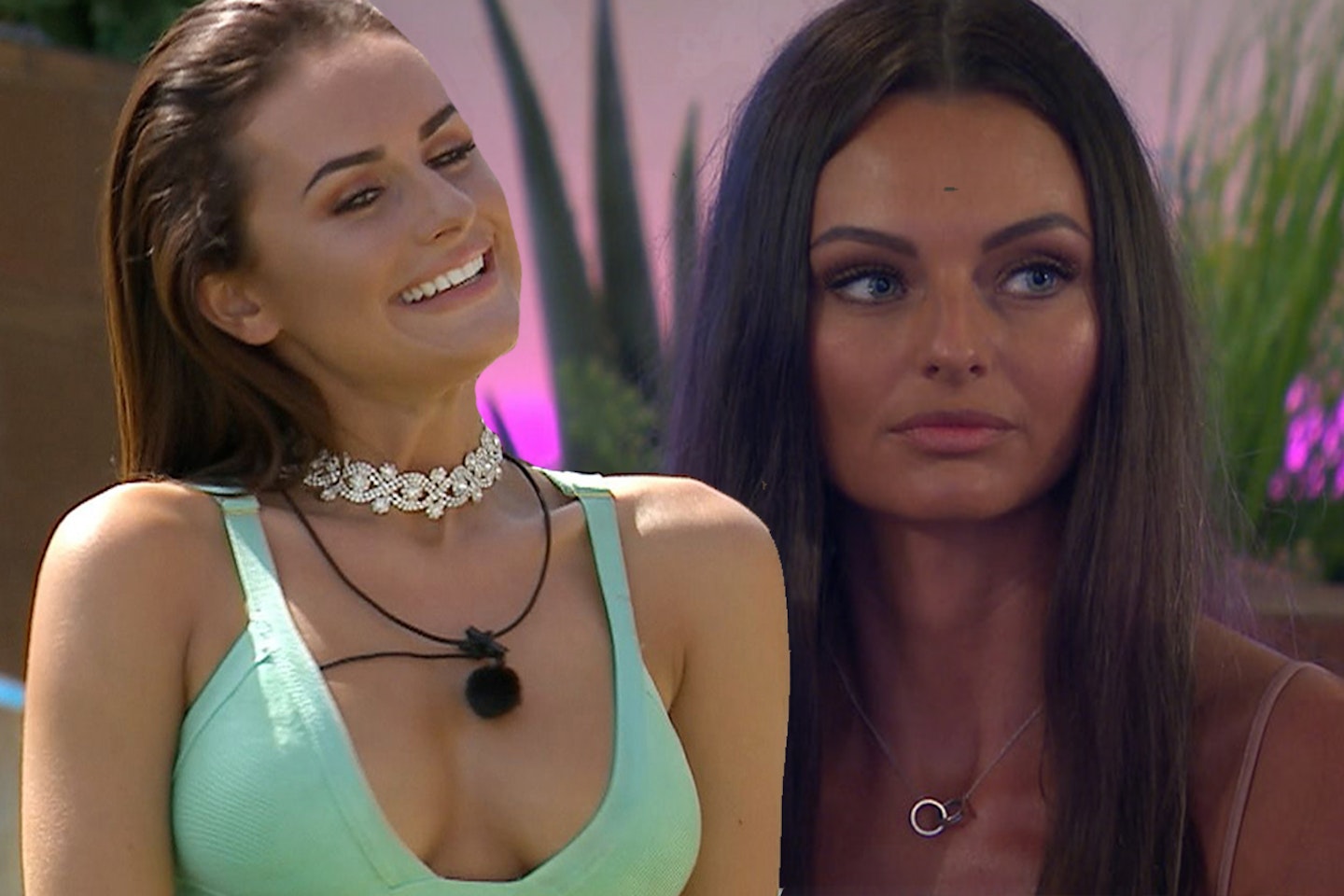 Like, they are literally the same person.
Amber Davies, who was in a relationship with Kem for 8-months before they split citing 'hectic work schedules', is said to be fuming about the new-found love.
Amber Davies threw some not-so-subtle shade the pair's way; retracting her earlier comment that Kendall was 'adorable' with a tweet saying 'Well I take that back 🙈.' She then deleted said tweet.
Former Love Island star Montana Brown reckons Ambs must be 'fuming' over the rumours #Kemdall are a thing.
Uh oh.
Montana exclusively told heatworld, "I just think 'where's that come from?' She came off the island; it hadn't even been 24 hours and she's off snogging the next bloke. It's really random and I didn't understand where that came from, but congratulations to them.
"I think Amber's probably fuming. I would be. I really would be; but maybe it's just a short-term fling.
The plot thickens.