If, like us, you're still reeling from the savage goings on during last night's Love Island, you may want to have a little lie down ahead of tonight's show, as the drama is very much alive and well.
In case you missed last night's epic scenes, let's recap:
Not only was the villa given the sad news of Niall's shock departure, but when we left the islanders they were still reeling from an almighty showdown between love-rat Adam and Rosie. Following revelations that Adam and been making a move on newbie Megan, Rosie decided to call him out in front of everyone and we were LIVING for the dramz.
Oh, and we also saw big fat snakey-snake Eyal majorly cockblock poor Dr Alex and smooch Megan right in front of his face. NOT COOL.
So, what's in store on tonight's Love Island
Love Island spoilers 13/6/2018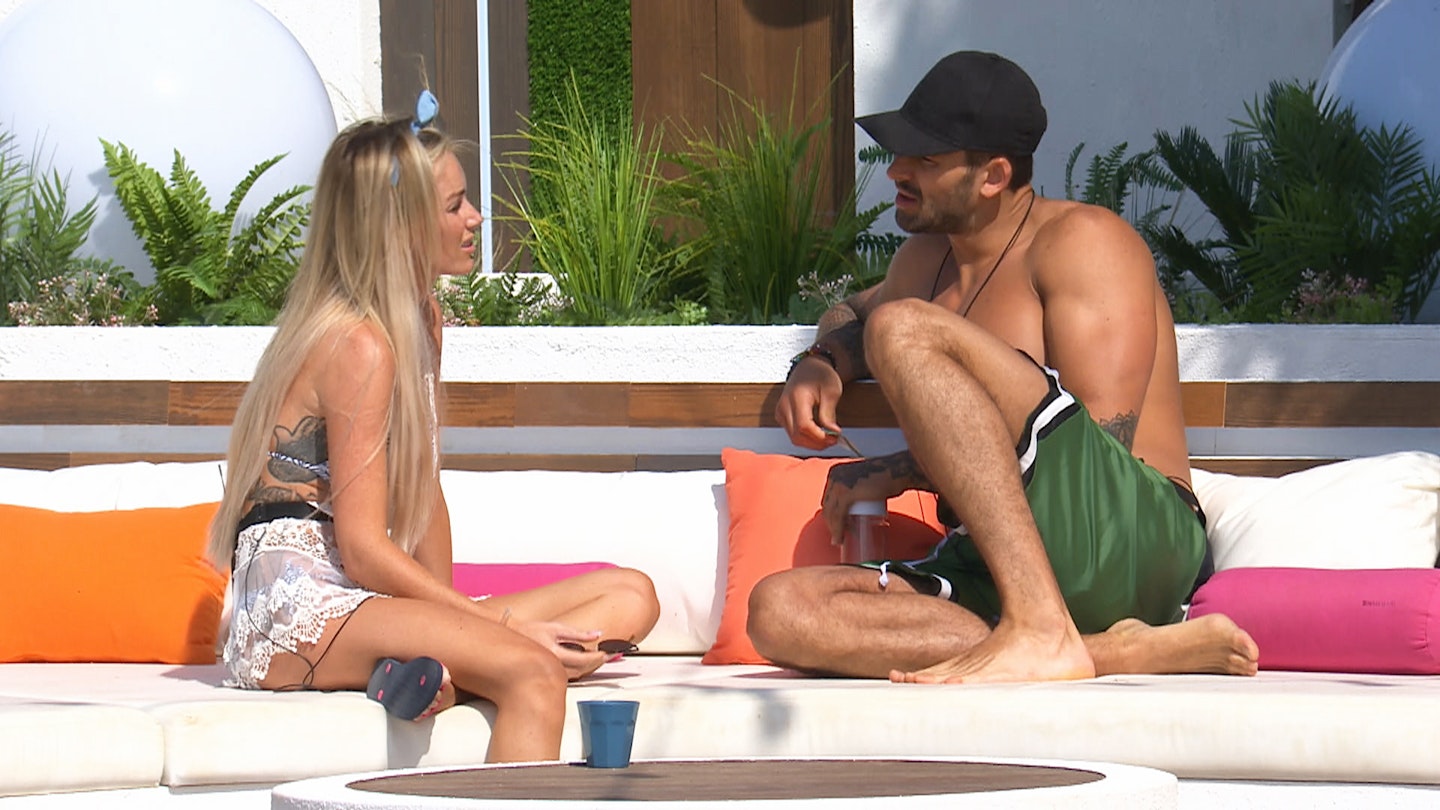 1 of 5
CREDIT: ITV2
1. Laura lays into Adam
Following all the drama after Rosie and Adams showdown, Laura's pretty pissed off with Adam. Speaking to Megan and Samira, she says: "Time will tell, he's going to do it again. I don't think he treated Kendall right, I don't think he's treated Rosie right, no one is going to respect him if he treats girls this way. This is what we all came here not to find because we've all been through it before."And the next day Laura decides to confront him. Trying to defend himself, Adam explains: "As soon as I actually start to like someone I get the fear. I just don't let people in that well but I feel like now that I've done this it's made me realise that I probably do like her. I know I do like her."Laura later tells him: "I just want you to realise, with Kendall as well as Rosie now, they are both really good girls, they really liked you, obviously they wouldn't pine after you in that way and forgive you if they didn't. I just want you to have a bit of a kick up the arse. It's fine if you decide then that you don't like Rosie, you don't have to like everyone but it's just these girls have feelings as well and the way that you've acted is just stupid and you don't need to be like that… You don't want to be with someone who is insecure, you've already said that, but your actions are making girls insecure. Just take some responsibility."Feeling pretty pleased with herself after giving Adam a good telling off, Laura explains in the Beach Hut: "He needs a telling off and I'm glad that I got to do it. He took it."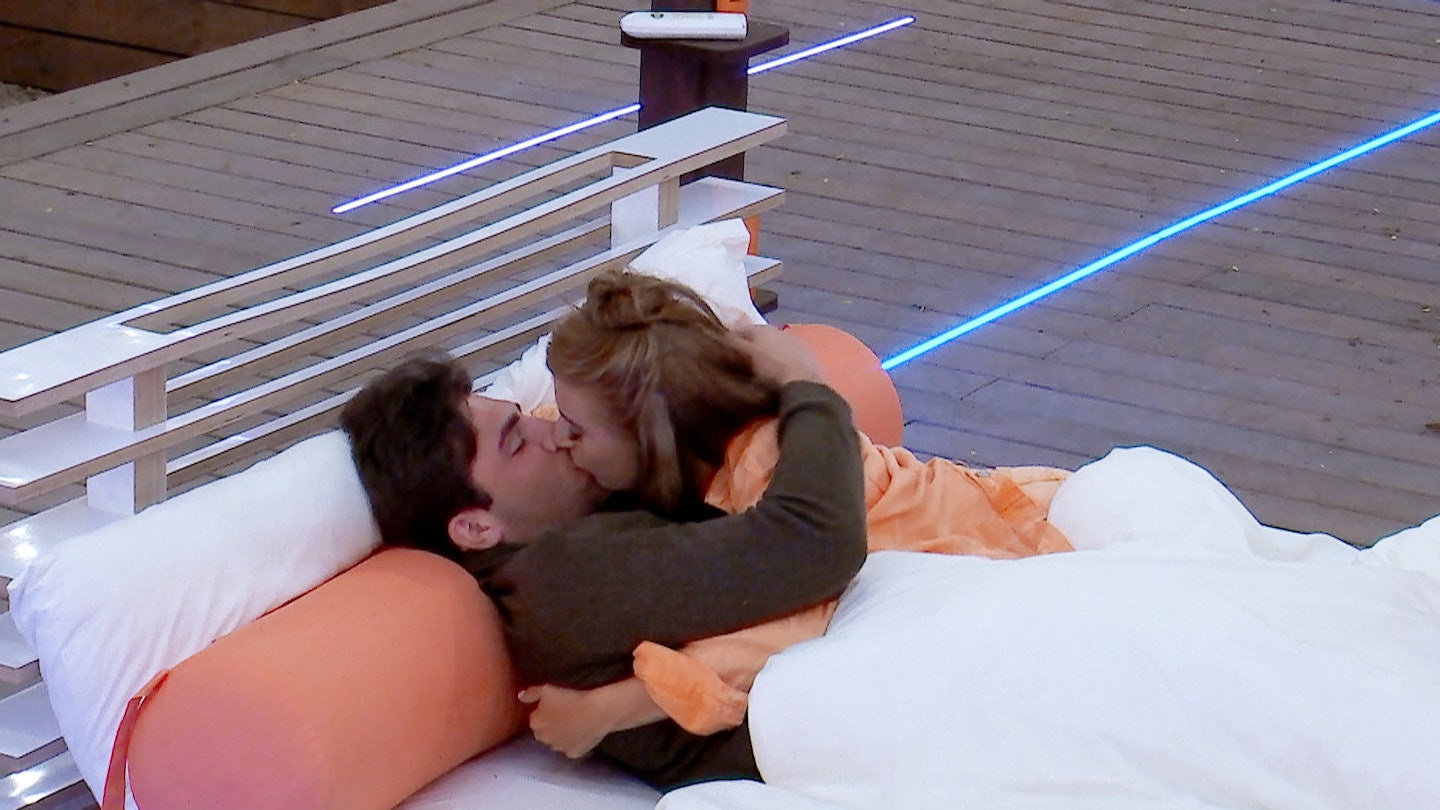 2 of 5
CREDIT: ITV2
2. Dani and Jack are beyond cute
Things are looking pretty cosy for Dani and Jack as they discuss their feelings on the day beds. "You are such a sort mate," Jack tells Dani Who said romance was dead, eh? Dani then reveals: "I do like you. Listen, don't start getting excited. I do really like you.""I promise you now, I am being serious. I can see something happening with us two," Jack adds. Gushing about Jack, Dani later tells the girls: "I have never in a million years had a boy be so nice to me, I just walked down the stairs and he said 'You're beautiful.' I go really silly!"THESE TWO.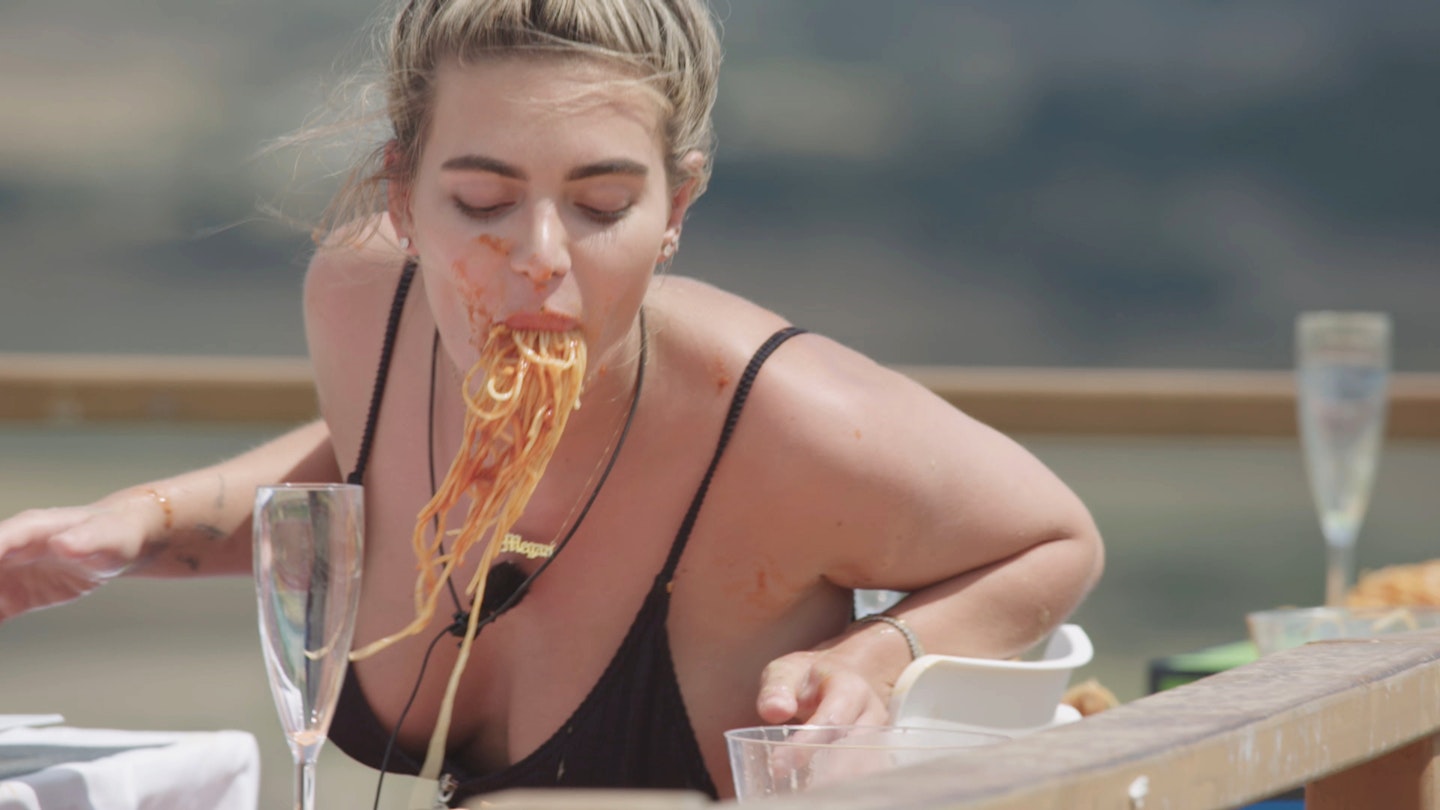 3 of 5
CREDIT: ITV2
3. The Islanders make a meal of their latest challenge
It's time for the Islanders to take on another challenge – and it's another messy one. Called 'Meals on Wheels', the islanders must move a three-course meal and drink from one side of the stage to the other using only their mouths. Yes, it's as grim as it sounds. The team moving the most food in ten minutes will win. In the Beach Hut, Laura says: "It was my perfect meal! I love soup, I love spaghetti and meatballs and I love profiteroles. I love champagne!""And me?" Wes asks her."Oh my God, no I don't!" she laughs.Awks.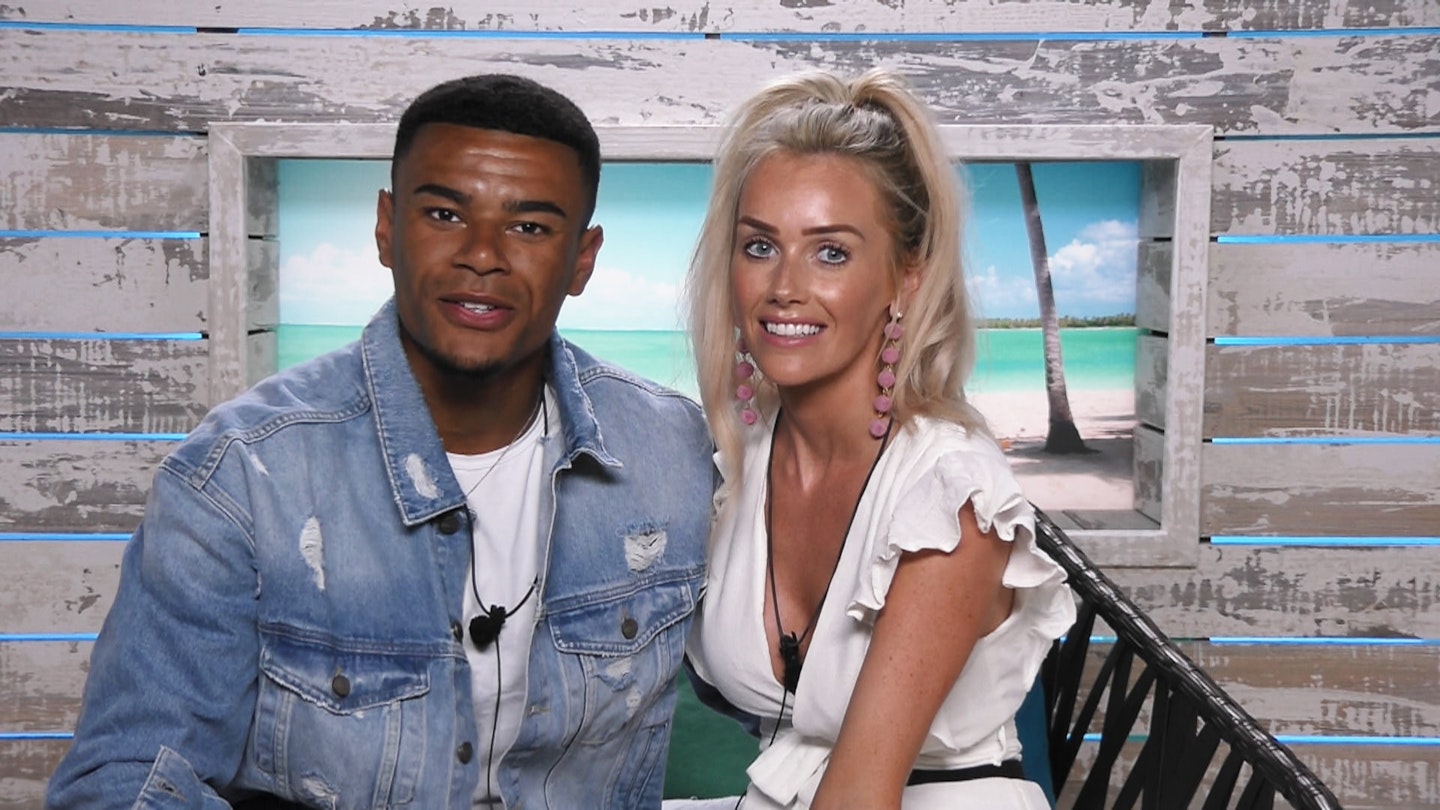 4 of 5
CREDIT: ITV2
4. Laura and Wes go on their first date (and talk marriage and babies, obvs)
Speaking of Laura and Wes, despite having been coupled up from the very beginning (less than two weeks ago lol) and being the first couple to spend a night in the Hideaway – the lovebirds are yet to go on an actual date. But that's about to change. Laura gets a text. "Laura and Wes, you will be going on a romantic sunset date. Please get ready to leave the villa #sunsetandsangria #datenight," it reads. During their date, the subject of their age gap arises again. Laura explains: "I don't care, I love a little toy boy. You can keep me young, it's good… I feel like you might be a bit naughty to be honest, I just think you're too good to be true."They then discuss their jobs (snore), before moving on to the distant between them when they leave the villa and return home. Laura says: "I came on Love Island to find love, and if we did find that then it would be amazing. I just think everything will fall into place after. I don't really know where I'm going to live I guess, I'm just open to…""With me!" Wes tells her. "I live with [my mum and dad] at the moment but I'm looking to move out this year so I don't want to go somewhere and have a one bedroom on my own, we'll see what happens…""You're basically asking me to move in with you already!" she laughs.She starts: "I really want to have a family but I would never pressure you into…" "There's no pressure because I want the exact same thing," he replies, "I'm on the same page as you."Heavens above, we know it's Love Island but this all just seems a bit mad.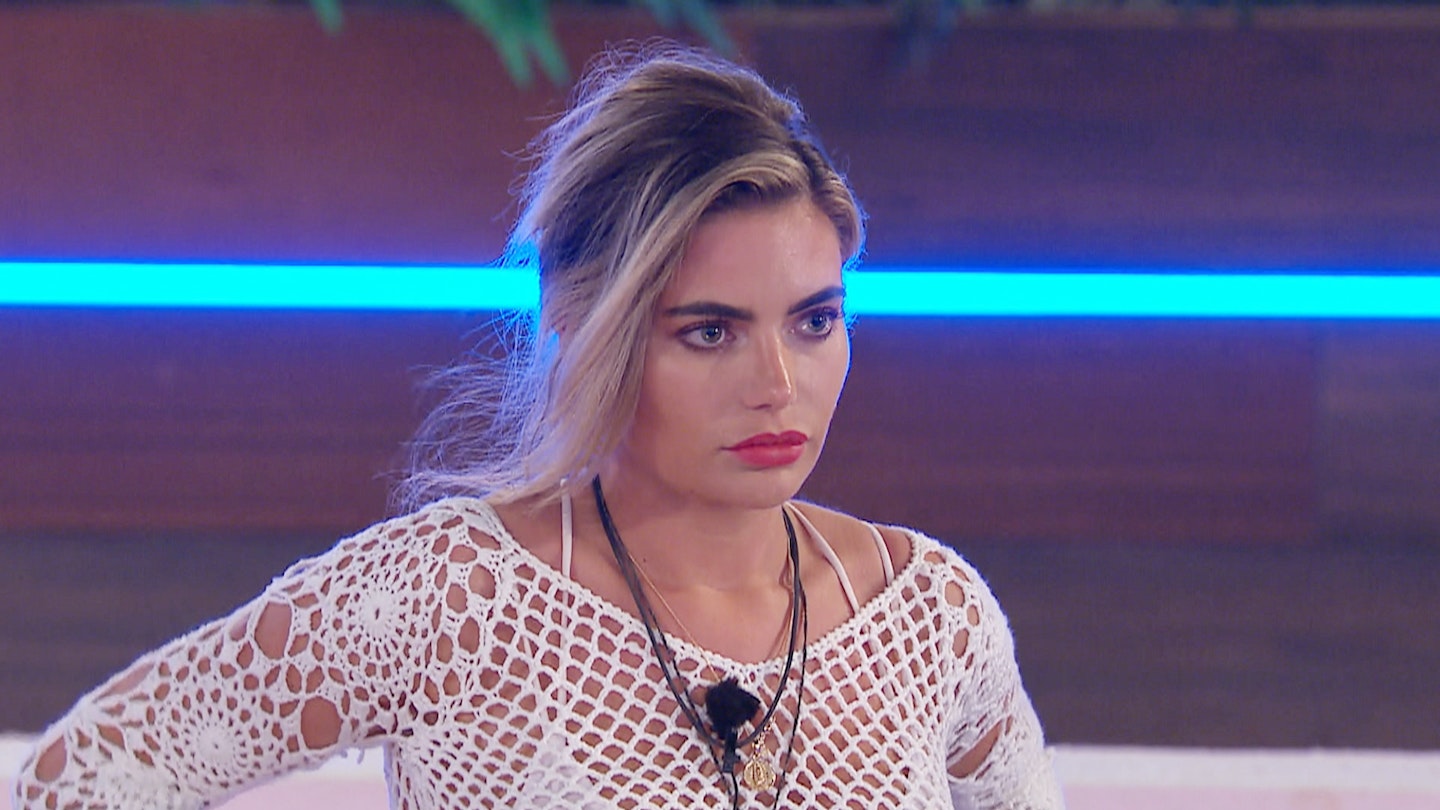 5 of 5
CREDIT: ITV2
5. The power is in the girls' hands at the recoupling
Alex receives the fateful text: "Please take your seats around the fire pit."After a dramatic AF few days in the villa, tensions are very high at the recoupling and many of the existing couples are up in the air. Will Megan choose Alex or Eyal? Which girls will be tempted to shake things up with either Josh or Charlie. EEEK. We cannot wait.
Remember to join in our Love Island chat in our Ultimate Fan Club on Facebook, and keep an eye out for the latest updates from the villa on our Twitter and Instagram.