Are clutch bags banned on Love Island? We only ask because we've spotted the Islanders getting very creative in order to arm themselves with a small bag ahead of their dates.
Yes, beady-eyed beauty obsessives have noticed that the Islanders are turning to the villa's beauty supplies to fill the clutch-bag-shaped void in their lives this month.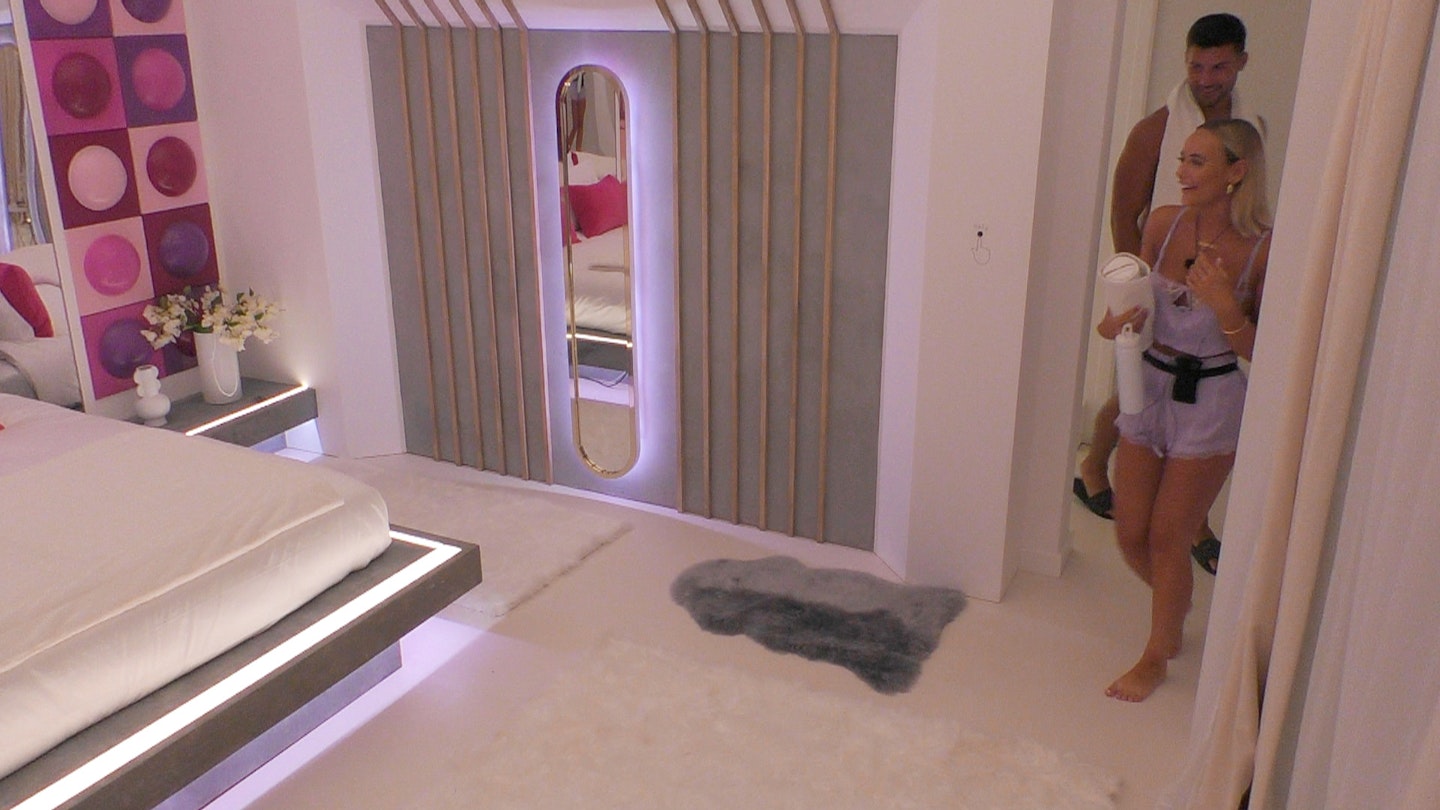 The villa is handily stocked up on Cloud Nine heat stylers (they're the official hair sponsor of the show) and the Islanders have been turning to their Cloud Nine styler cases to replace their clutch bags. No, it's not something we're looking to emulate in a hurry, but you see where the Islanders are coming from.
Sharon was spotted using the Cloud Nine The Original Iron Pro Case while Kaz, Chloe & Millie all used the Faux Leather Roll Bag from the The Cordless Iron Pro Set. The cases are roomy and, we have to admit, they could definitely pass for a clutch bag from a distance.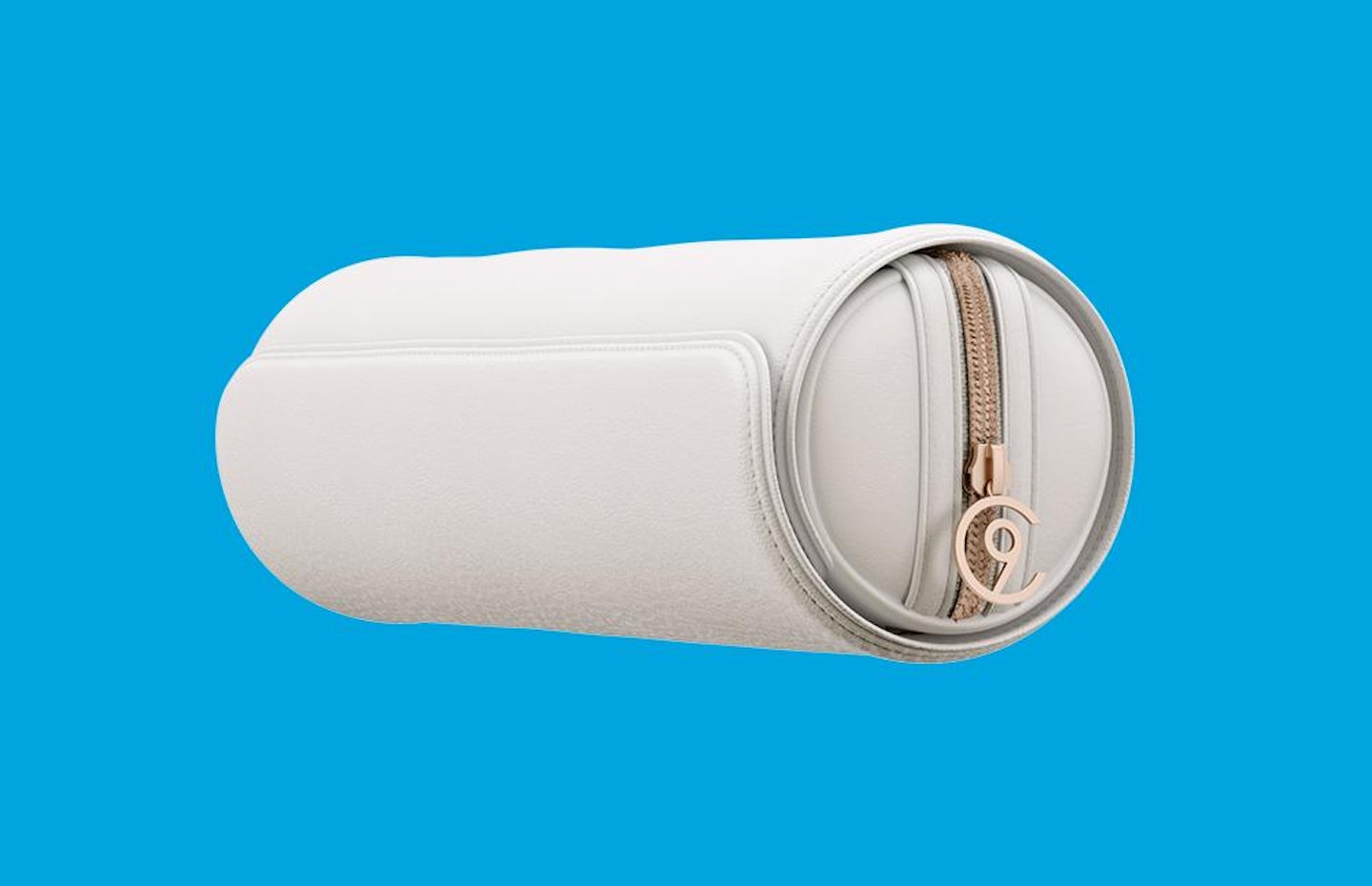 Shop: Cloud Nine The Cordless Iron Pro, £349
While Cloud Nine is the official hair sponsor of the show, the brand didn't necessarily expect to feature as a fashion item mid-series but they're amused all the same. 'Love Islanders are using the bags of their own accord, but we are very happy they're using them!' a spokesperson said.
Next time you're watching why not play 'spot the fake clutch bag'? And you never know. If you ever find yourself on the hunt for a clutch bag that matches your outfit to a tee, you might be inspired to sport your heat styler case too. Don't knock it 'til you've tried it!
Scroll: All The Weirdly Useful Beauty Lesson We've Ever Learned From Love Island
SEE: Love Island's Biggest Beauty Secrets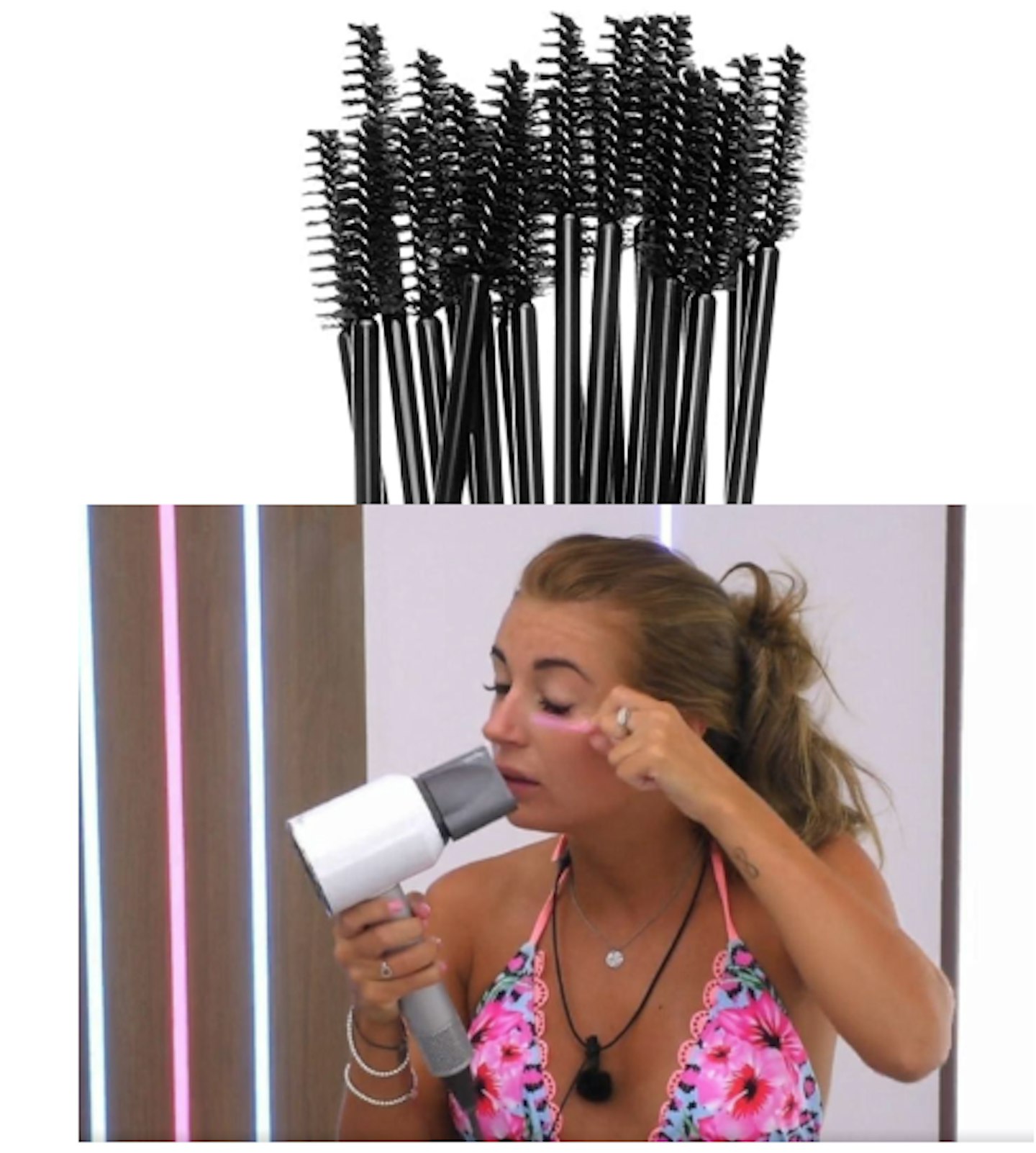 1 of 10
With Great Lashes, Come Great Responsibility
Dani Dyer's dedication to blow-drying (yes...BLOW-DRYING) her lash extensions, was testament to the fact that attentive aftercare is essential to prolonging their fullness. Got a set applied? Arm yourself with a wealth of spoolie brushes, and though we wouldn't recommend necessarily blow-drying them, giving them a gentle brush through during the day will keep them looking tip top.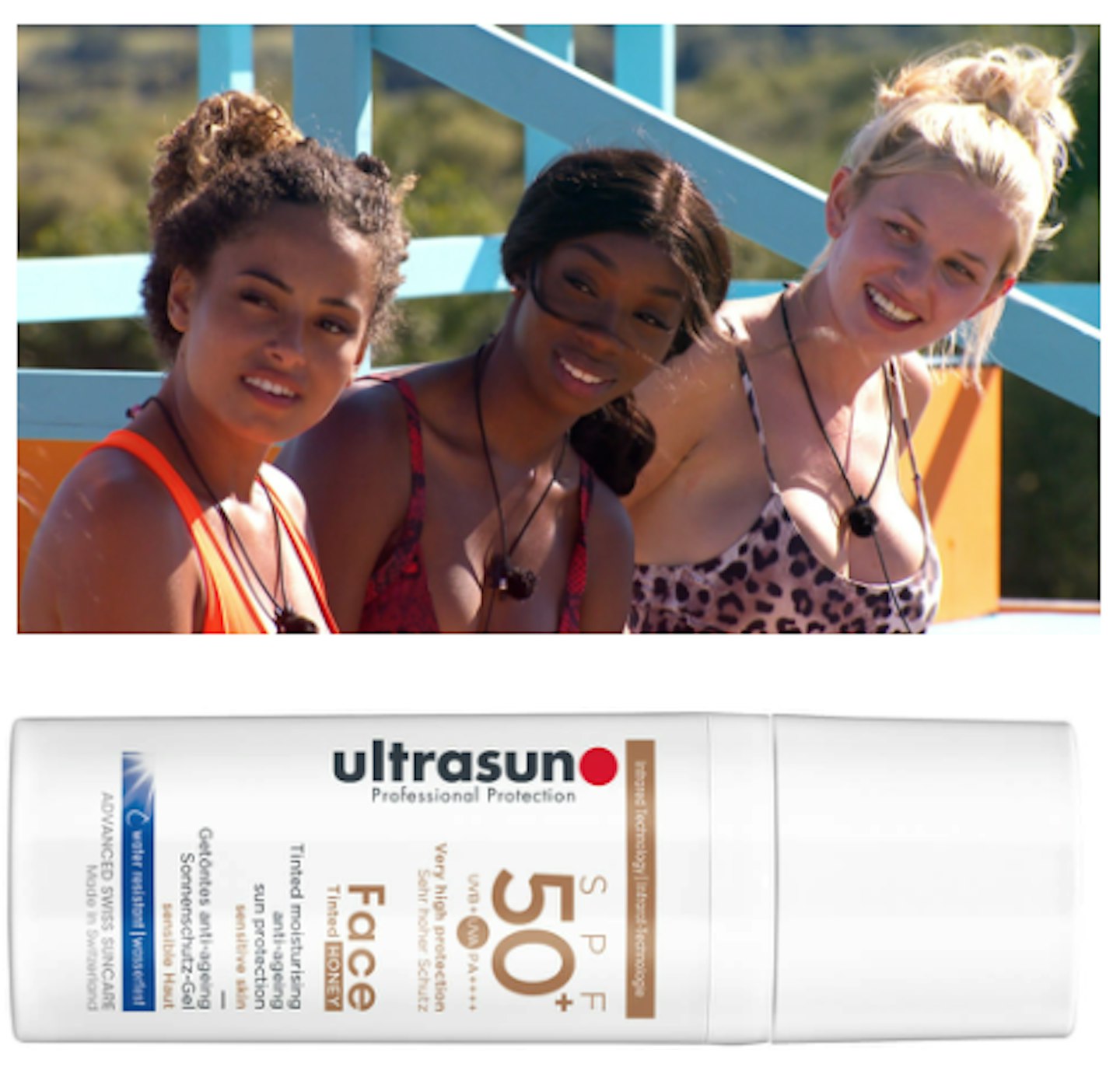 2 of 10
Barefaced Is Beautiful
We know that Love Island beauties traditionally adore their glam time - quite frankly we live for those mirror-side conversations whilst they're preening pre-party - but they're also proof that bare is just as beautiful. The lesson? If you're on holiday and prone to reaching for your makeup bag each day, take a chill pill, and let your natural complexion shine. Need a bit of a boost still? Boost your glow and protect from the sun in one with Ultrasun's SPF 50 Tinted Face Cream, £26.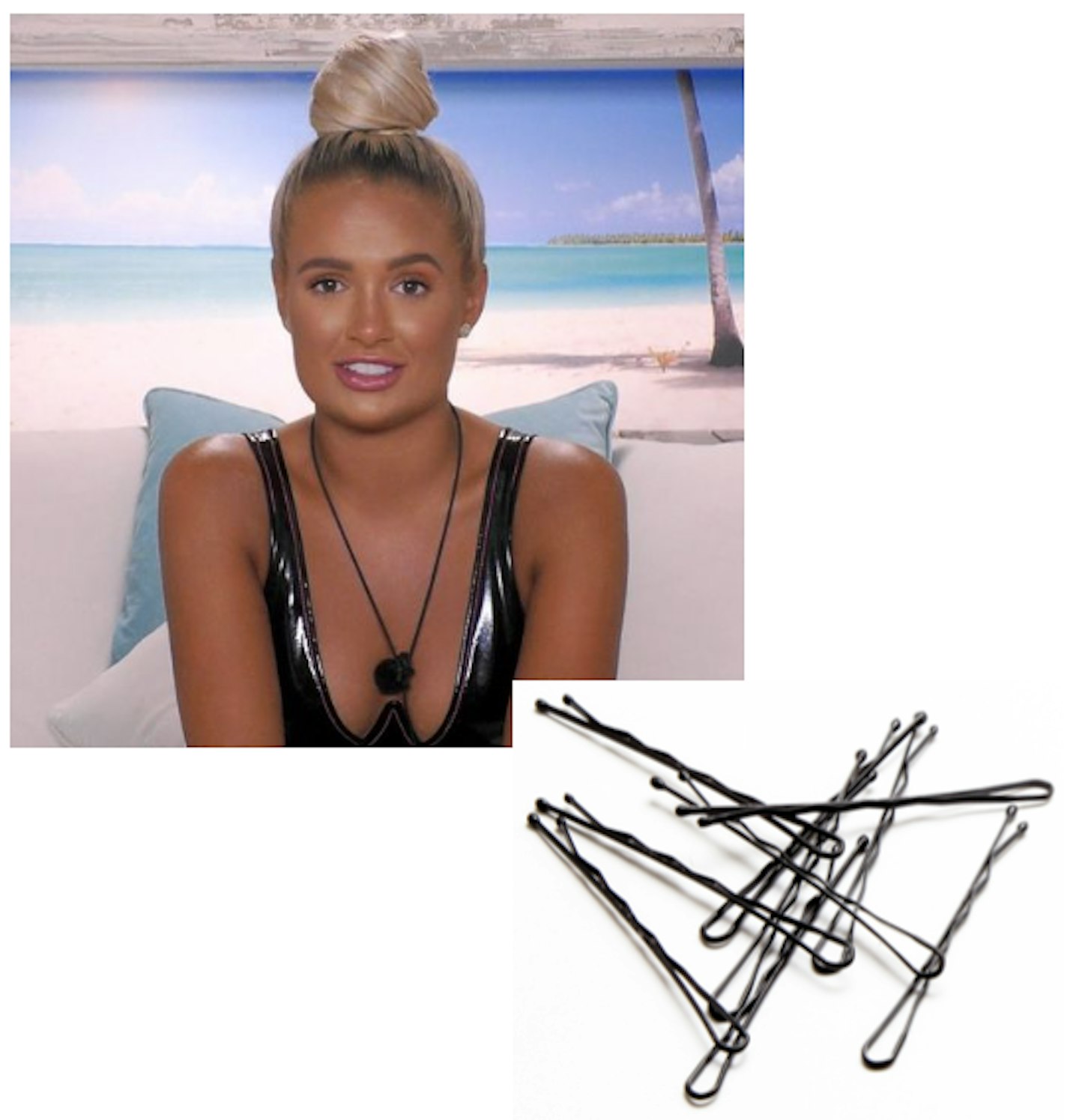 3 of 10
Buns Can Break The Internet
Molly Mae sent the masses into meltdown with her super large bun that sat pretty at the top of her head most days in the villa. She finally gave in to the call and gave us all a tutorial on how to copy it, and would you believe, it's a twist-and-go jobby. Secure with a few kirby grips and your away. Boots Blending Grips, £1.50.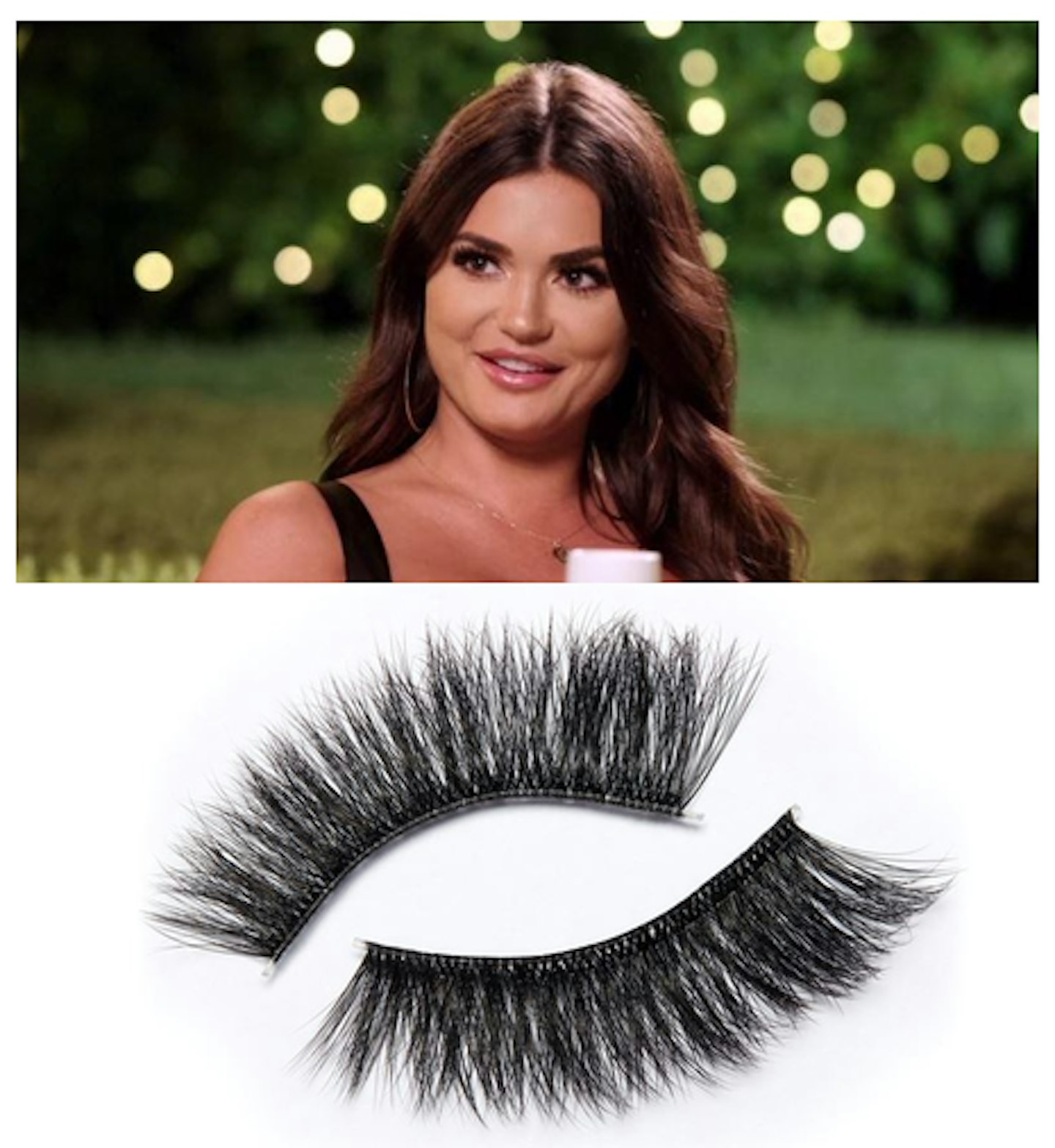 4 of 10
Lashes Are Everything
It seems the key to looking good come what may on TV is boosting the flutter power of your lashes. Whether they were donning strip falsies, or had booked in for a set of semi-permanent extensions, the girls have consistently ensured they've upped the volume. Follow suit with a lash appointment, or make them occasion-wear with a set like Eylure London's Most Wanted in Gimme Gimme, £12.95.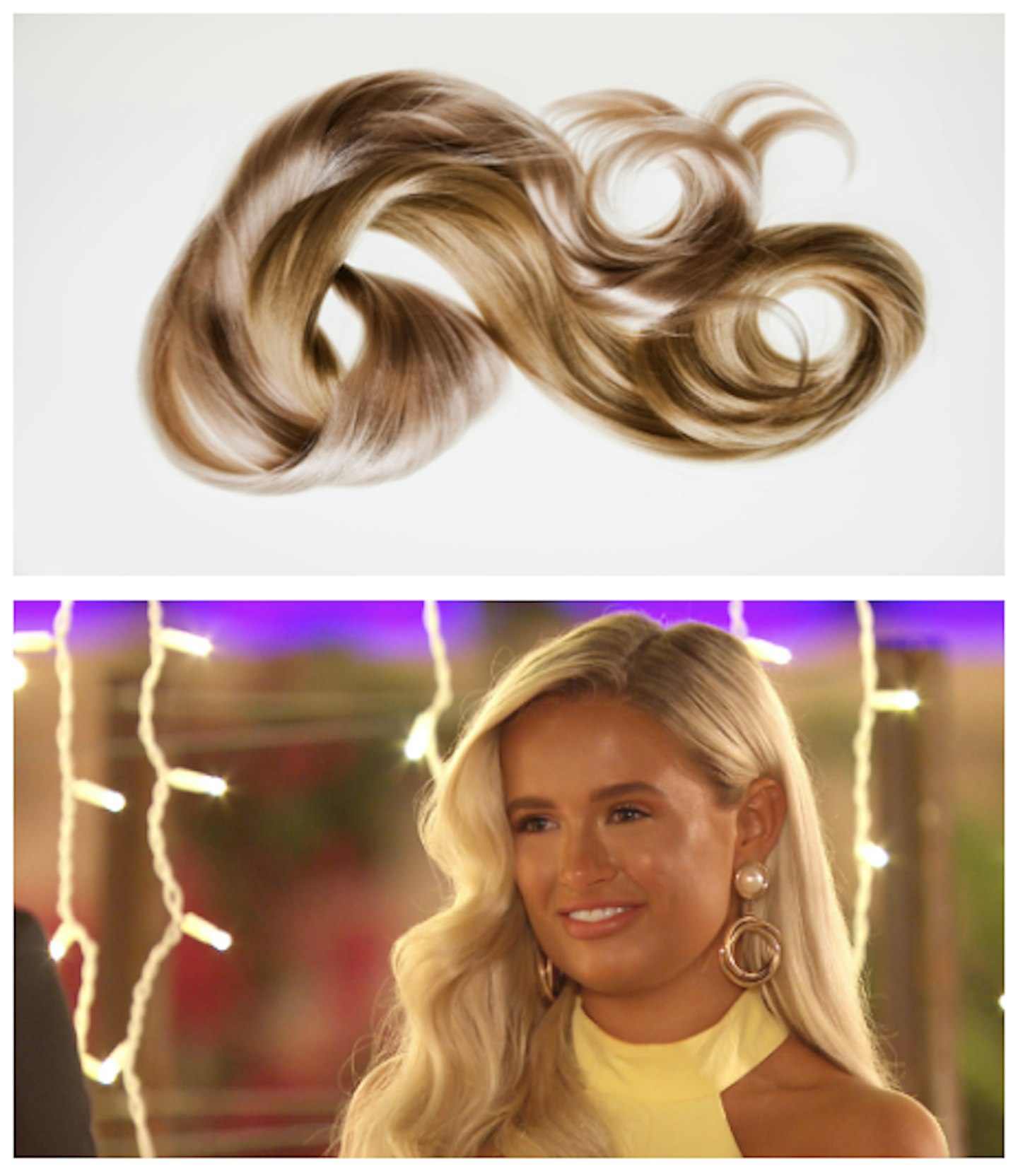 5 of 10
Extensions Are Here To Stay
Love Island contestant after Love Island contestant have proved that there's no shame in indulging in a few hair extension wefts to boost your volume, in fact we reckon the likes of Molly Mae are responsible for a serious surge in sales, proof that there's no way clip-ins are a phase. Indulge your craving and try them out. There are numerous brands to choose from, but Molly has lent her name to a tong with Beauty Works, implying that their versions could be a great first port of call.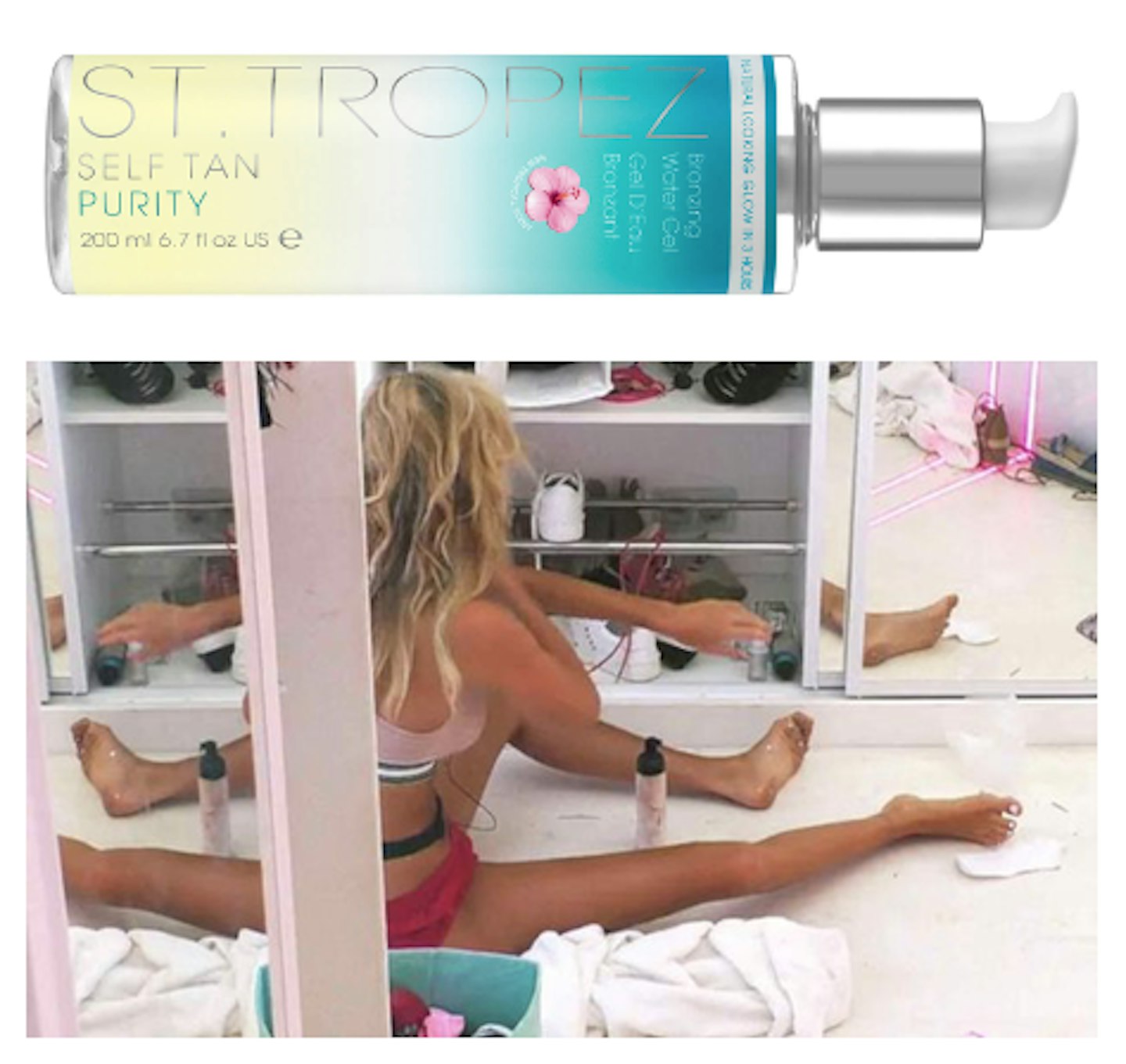 6 of 10
Fake Tan Is The Safest Tan
The contestants' love of the bottled bronzing stuff is proof that even if you're spending your days in a glorious amount of sun, there's no need to top it up the risky way. The contestants were visibly on it with the SPF and spent their evenings layering on the faux stuff. Try one of our favourites, St Tropez Self Tan Purity Water Gel, £33, to get a sun-kissed look without damaging your skin.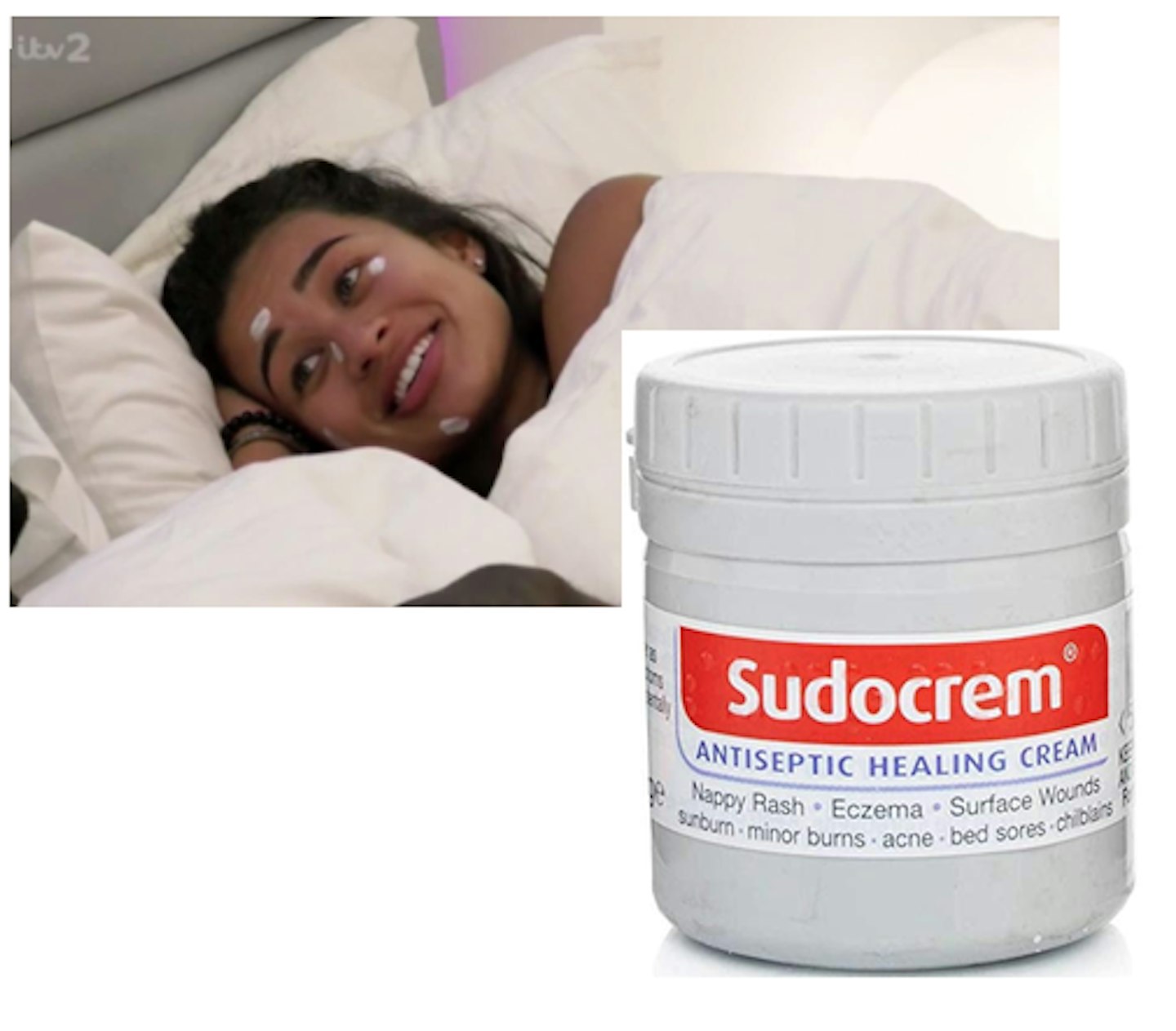 7 of 10
Sudocrem Is A Spot Solution To Consider
Montana was a Sudocrem obsessive in the villa. Come bed time she cleansed before dotting any blemishes with the stuff, then hit the hay. Why? Sudocrem might not be able to stop spots from forming, but if you've popped or picked one (everyone does!), its healing properties (it's full of zinc) speed up the fading process - that's some serious know-how. Sudocrem Antiseptic Healing Cream, 125g, £2.99.
8 of 10
SULA? There Is A Solution
Now, Olivia Attwood may have puzzled viewers by using her roll-on deodorant across her upper lip, but there was method in her madness (before you ask, we're not advocating this - do not deodorise your upper lips!). Olivia's SULA (sweaty upper lip alert) struggle was quite obviously real, and she obviously didn't have any blotting papers to hand - the best antidote to the problem. Try these hero DHC Blotting Papers, £4.50, and you won't look back.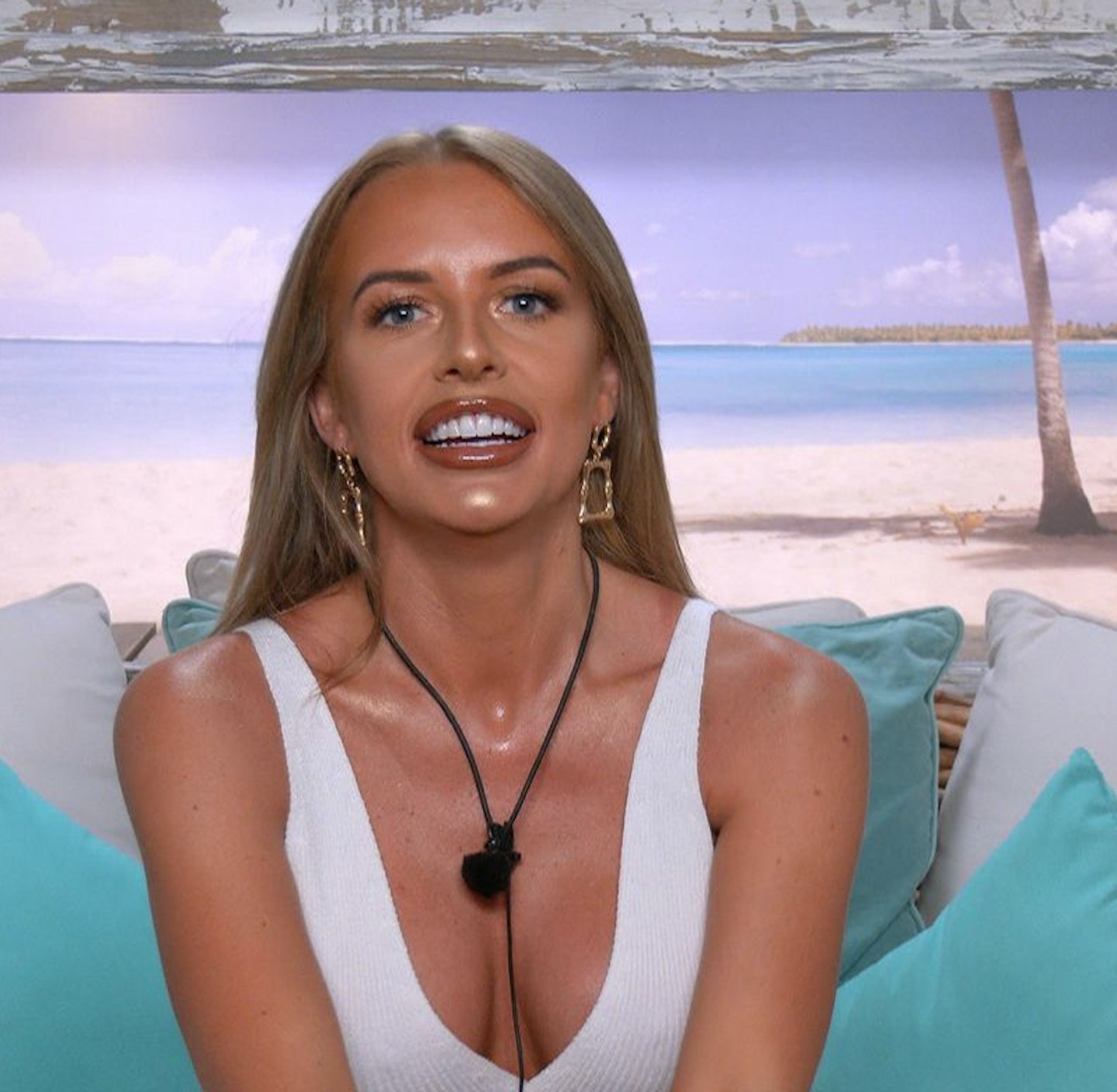 9 of 10
Brown Lip Liner Is Back
Faye Winter proved, mid-season seven, that brown lip liner is back and here to stay. She even revealed her go-to - Collection's Lip Definer Pencil in Cappuccino.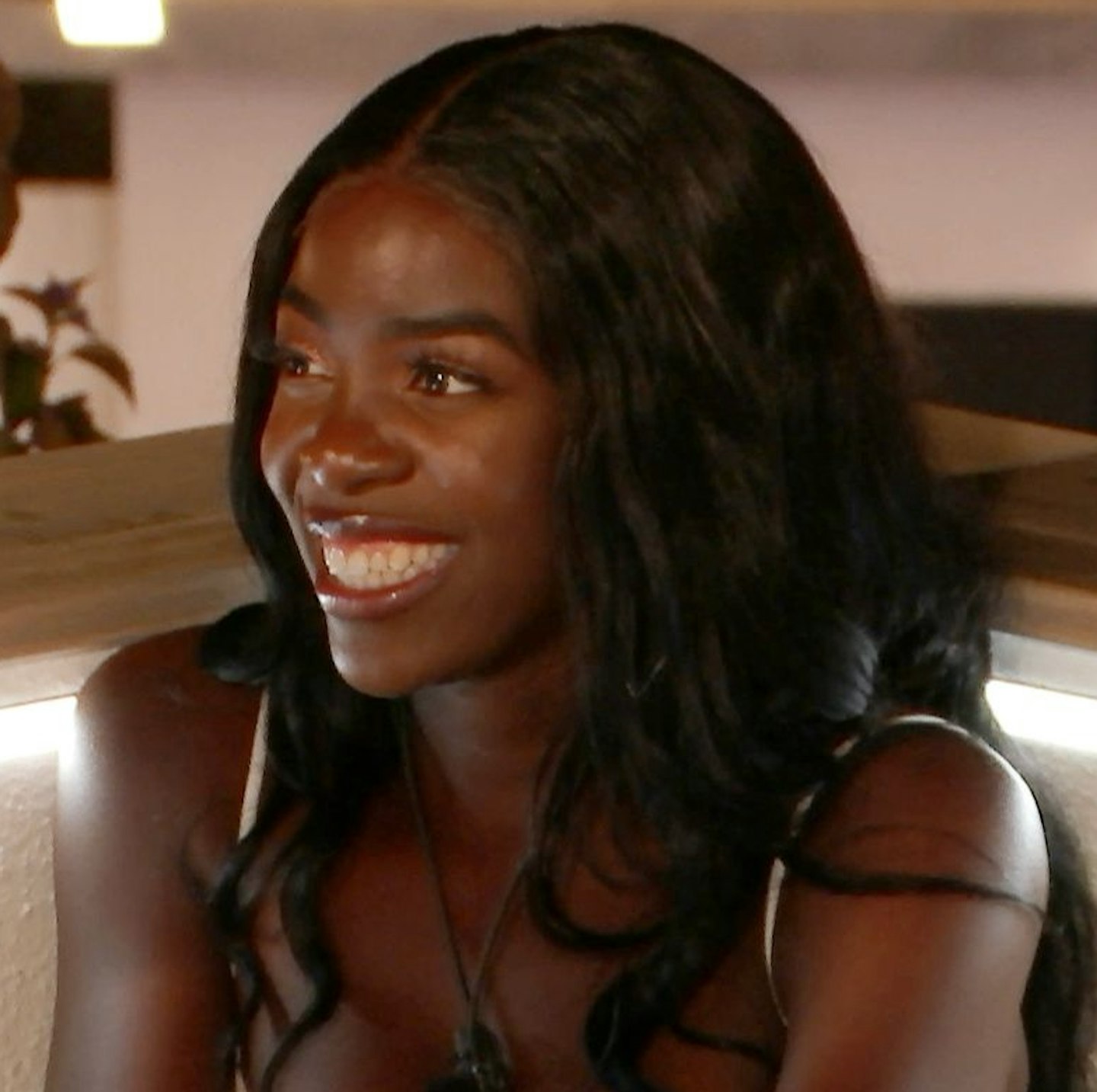 10 of 10
Face Serum's Don't Have To Be Expensive
READ NEXT: Ever Wondered How The Love Island Contestants Get All Their Clothes While They're On The Show?
READ NEXT: Love Island: Casting Older Men Would Save The Severe Lack Of Chemistry This Season