It's been an intense few days in the Love Island villa, with new arrivals springing out of no-where and some sly snakes in the grass (Eyal, hun, we're looking at you).
We spent much of last night's episode hoping (read: willing, begging, praying to the Love Island gods) that Alex would finally seal the deal and win the affections of newbie Megan – but then Eyal came along and dashed our dreams. Then things got all hot (and somewhat sticky) in a very raunchy game of dares. And we still haven't quite recovered, tbh.
To make matters worse, one of our fave islanders has left the villa. Niall Aslan has quite the show owing to personal reasons, and won't be returning to the villa :(.
Viewers were also left with a teaser for tonight's episode showing a big ol' showdown between Rosie and Adam, and fans proceeding to speculate over what on earth Adam could have down to face the wrath of Rosie.
Well, read on to find out. Spoiler: Adam is a big fat love rat.
Check out the latest Love Island spoilers:
Love Island spoilers 12/6/2018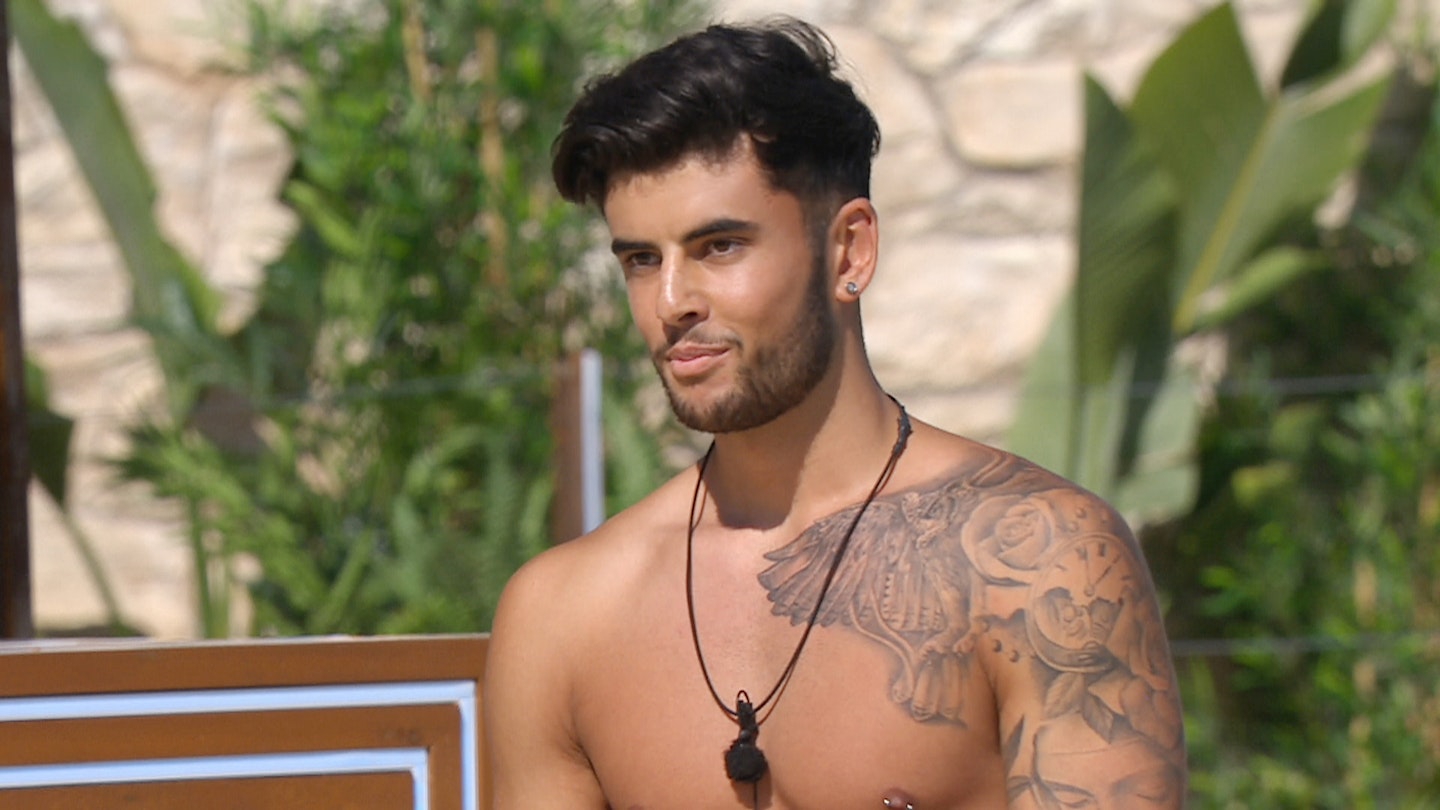 1 of 4
CREDIT: ITV2
1. Niall leaves the villa :(
First up, some sad news as fan favourite Niall has left the villa 'for personal reasons'.Alex is given the task of informing the rest of the islanders."For personal reasons, unfortunately he can't continue or come back to the villa," he explains.Speaking in the Beach Hut, Georgia admits: "Obviously I was couples up with him so obviously I am closer to him in here but it wasn't just that. He was actually my friend, my buddy."Alex also adds: "I'm obviously sad that Niall's left the villa. We got on really, really well. He's such a great guy. And I look forward to catching up with him and having some fun with him outside."L L L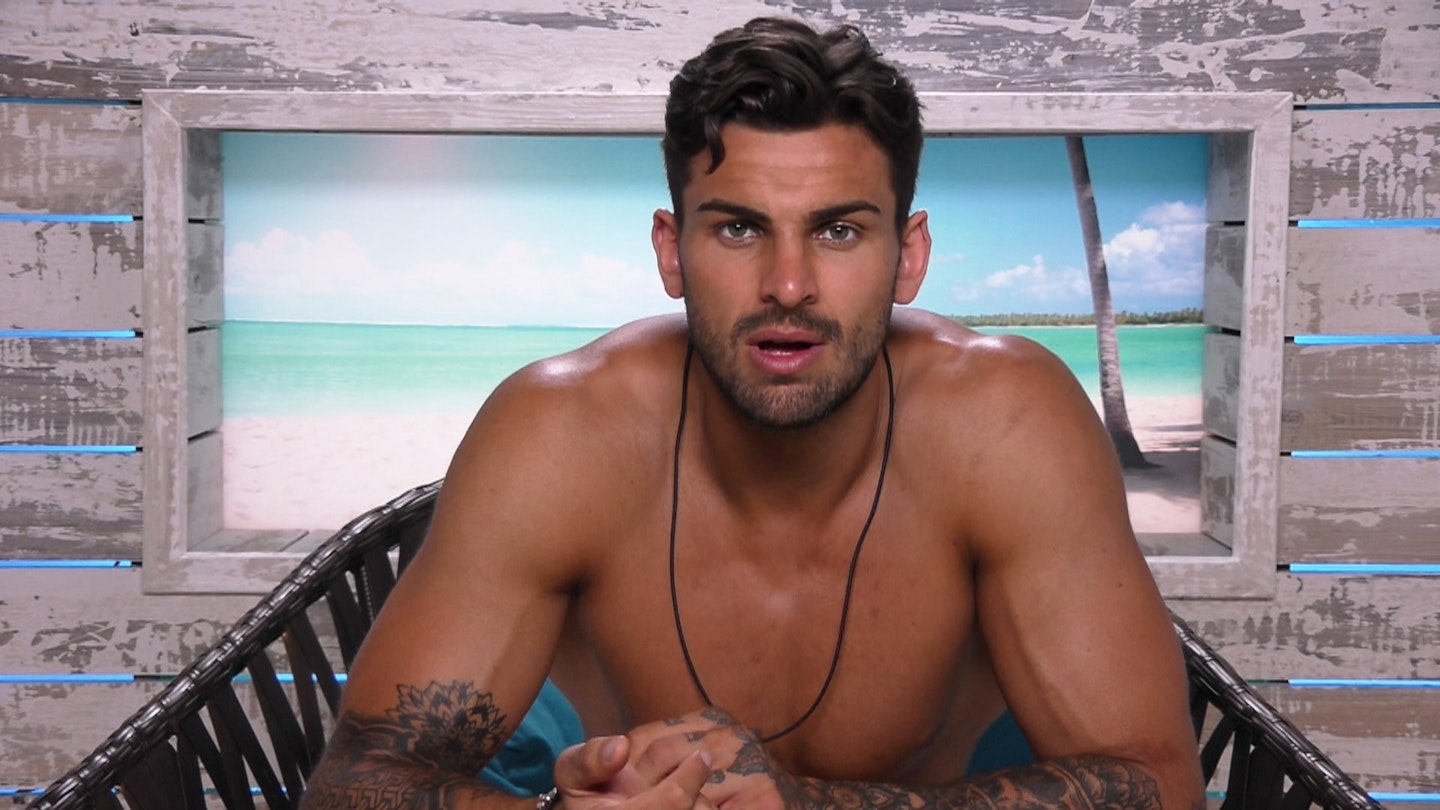 2 of 4
CREDIT: ITV2
2. Adam tries it on with Megan
OK, if you're wondering what Adam could possibly have done to merit that stern public telling off from Rosie, brace yourself.After ditching Kendall for Rosie, snogging her face off approx. 12 seconds later and marching around the villa like he's a perfectly toned gift from God (curse those impeccable abs) Adam decides to make a move on new girl Megan, and mug off Rosie. EUGH. Speaking about Rosie to the boys earlier, Adam explains: "I think people forget in here that we're not actually in full on relationships. Don't get us wrong, in bed, it's nice to kiss and cuddle, and I am like that. But not in front of everyone, when we're outside. She's probably a little bit more into me, than I am into her, if I'm being brutally honest."Brutal is the right word. He later elaborates in the Beach Hut, revealing he'd like to 'slow things down with Rosie' and explore other options. "You can't say that you don't have a roving eye in here, I don't think any boy could possibly. Megan obviously, she's very nice. If I was to say that I wasn't looking at her in some sort of way and had an attraction, I would be lying. With Rosie, it's early doors. Megan does intrigue me and she seems like a nice girl but I haven't really spoken to her for very long at all."Adam then pulls Megan aside in the garden and makes his move, questioning her on why she didn't pick him for a date. "Why did you not pick me for a date yesterday? Was it because of Rosie, or was it because what you probably thought I was like?" he asks. Megan, who's having none of it, replies: "I saw you'd been with Kendall and then her and I thought 'I'm not going to be the third.' And now I'm pretty close with Rosie."YAAS, Queen. Megan later tells Rosie about her chat with Adam.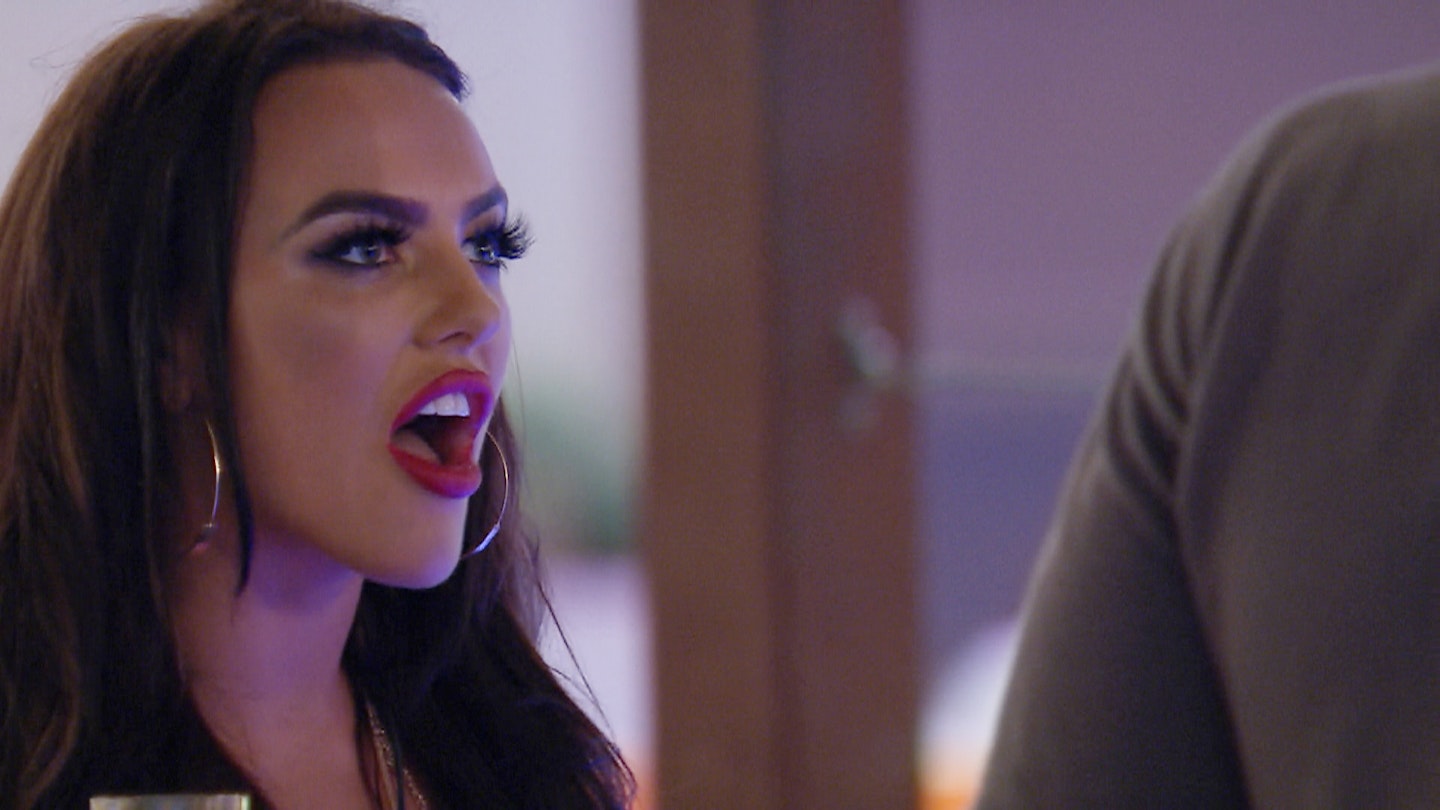 3 of 4
CREDIT: ITV2
3. Rosie is absolutely FUMING
After Megan's revelations Rosie is visibly upset and vents in the Beach Hut. "Adam's just sly. He has just slagged me off behind my back and he makes out that he puts such an importance on honesty. But clearly he's just led me on, said things to me that he knows will make me think we're OK and then gone and chatted up one of my new best friends in here. I mean, what a guy."But rather than letting Adam get the better of her, Rosie decides to plot her revenge. "I know what I'm going to do. I'm not just doing this for me though. I'm doing this for every girl that's been played by a playboy and has been feeling the way I feel today," she tells Georgia. Rosie proceeds to publicly confront Adam when all the islanders are gathered outside for the evening. "So do you want to say something to me? Do you want to tell me something that happened today that maybe you should have had the balls to tell me before. Everyone else knows, you may as well share. The group's waiting." Yikes. After some back and forth over who said what to whom, Adam denies 'slagging off' Rosie, instead maintaining he was simply explaining his situation. "Your situation? Well I think you should have explained it to the person who's actually involved instead of going around talking about me. You shouldn't have gone and done it behind my back. I've done nothing to you," Rosie retorts. She then storms off and heads to bed, after declaring to the group: "I'm single boys, by the way." The next day Rosie flirts up a storm with new boy Charlie.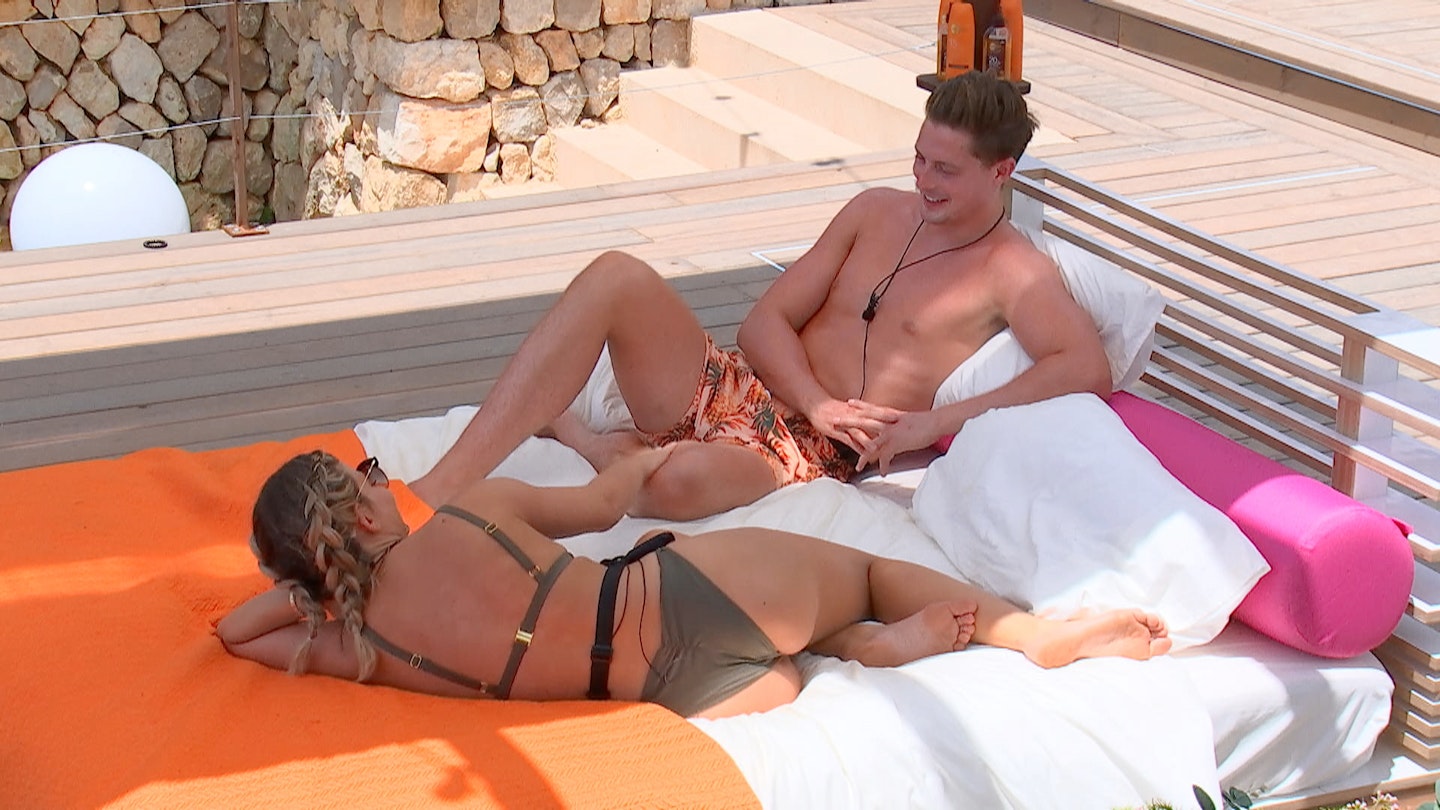 4 of 4
CREDIT: ITV2
4. Hang on, could Alex and Megan actually be a thing?
Ignoring Adam's advances, Megan focusses her attention on the boys whose company she can actually tolerate. But poor Megs is stuck between a rock and a hard place (Eyal and Alex) as she's torn over her feelings for the boys.Speaking in the Beach Hut, Megan shares her thoughts: "Things with Eyal are good. In the game we kissed and stuff but it's still early days. I don't want to put all my eggs in one basket and just write off everyone else because I don't know. There's other guys. Alex…I want the chance to talk to him today, and hopefully see how it is. See if we have a better vibe, if it's more natural."But after chatting one-on-one with Dr Alex, Megan's head is still all over the place With the recoupling in the girls' hands, Eyal later reveals he's nervous about where he stands with Megan. "I don't know how Megan feels about me and I've learnt not to jump to any conclusions in the Villa. But maybe she's into me. You never know. This villa can throw anything at you. I'm uncertain in what she's going to choose and it makes me nervous."The girls then question Megan on who'll she'll pick. "Either Alex or Eyal. Because I do feel that someone like Alex, I need to give him a chance because I've always gone for the same type of guy based on looks or really shallow reasons. I'd have more fun with Eyal I think. But then is that me always doing the same thing, because he looks like my type. Alex is a proper man. I like that. I want both. Alex is such a beautiful person."