It's been less than a week in the Love Island villa but we've already seen tears, tantrums and some cheeky tongue action.
We're also settling in to our nightly routine of ducking out of social plans, running home and perfecting our dinner prep (aka ordering a takeaway) speed so we have sufficient time to create a suitable viewing den before the opening credits roll.
Tonight's episode looks set to be a bit of a corker as the two new girls, Georgia and Rosie, rock the villa and take two lucky lads out on dates. There's also a very telling game of Truth or Dare and trouble in paradise for the island's newest couple.
Check out the latest spoilers ahead of tonight's Love Island
love island spoilers day 4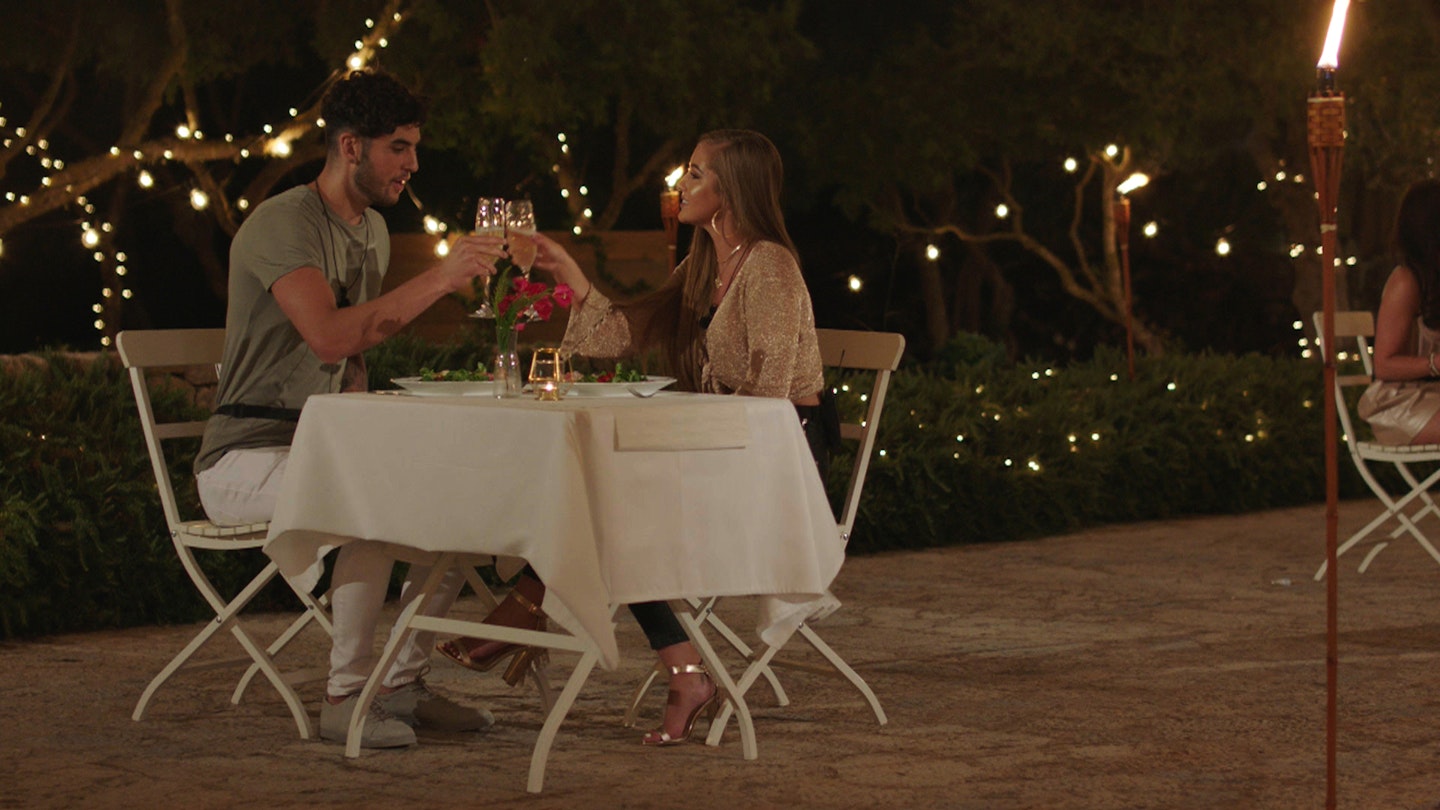 1 of 5
CREDIT: ITV2
1. Alex and Niall get the girls
Last night saw the arrival of two new girls rock the villa and tonight we'll see Alex head off on a date with solicitor Rosie, while Niall gets to woo dance Georgia. Alex and Rosie bond over their professional jobs, being from Wales and making their parents proud. Cute. And Niall goes on the charm offensive with Georgia."My dream girl personality-wise is bubbly and fun, like you," he tells her on their date. "You seem so bubbly. Just up for a laugh, obviously be fit, which obviously you are but just be fun."Rosie tells Alex she has 'high hopes' for him. Don't we all, hun. Meanwhile, the girls are left questioning their fate on the after Georgia and Rosie's arrival. Particularly Hayley, who's furious to learn from Adam that Eyal could be tempted by one of the newbies. Returning to the villa, the boys discuss their dates with the rest of the lads and seem very positive about the future. In the Beach Hut, Alex admits: "I'm feeling much more positive it was great to go on a date and have a nice time with someone and just have a chat. It was cool to have a connection." Georgia also reveals Niall caught her attention straight away: "I never thought that coming in I'd fancy someone straight away but Niall instantly did catch my attention for sure. I was always the girl that fancied the naughty boy at school and he reminds me of that naughty boy at school, the cheeky one who always gets sent out of the classroom."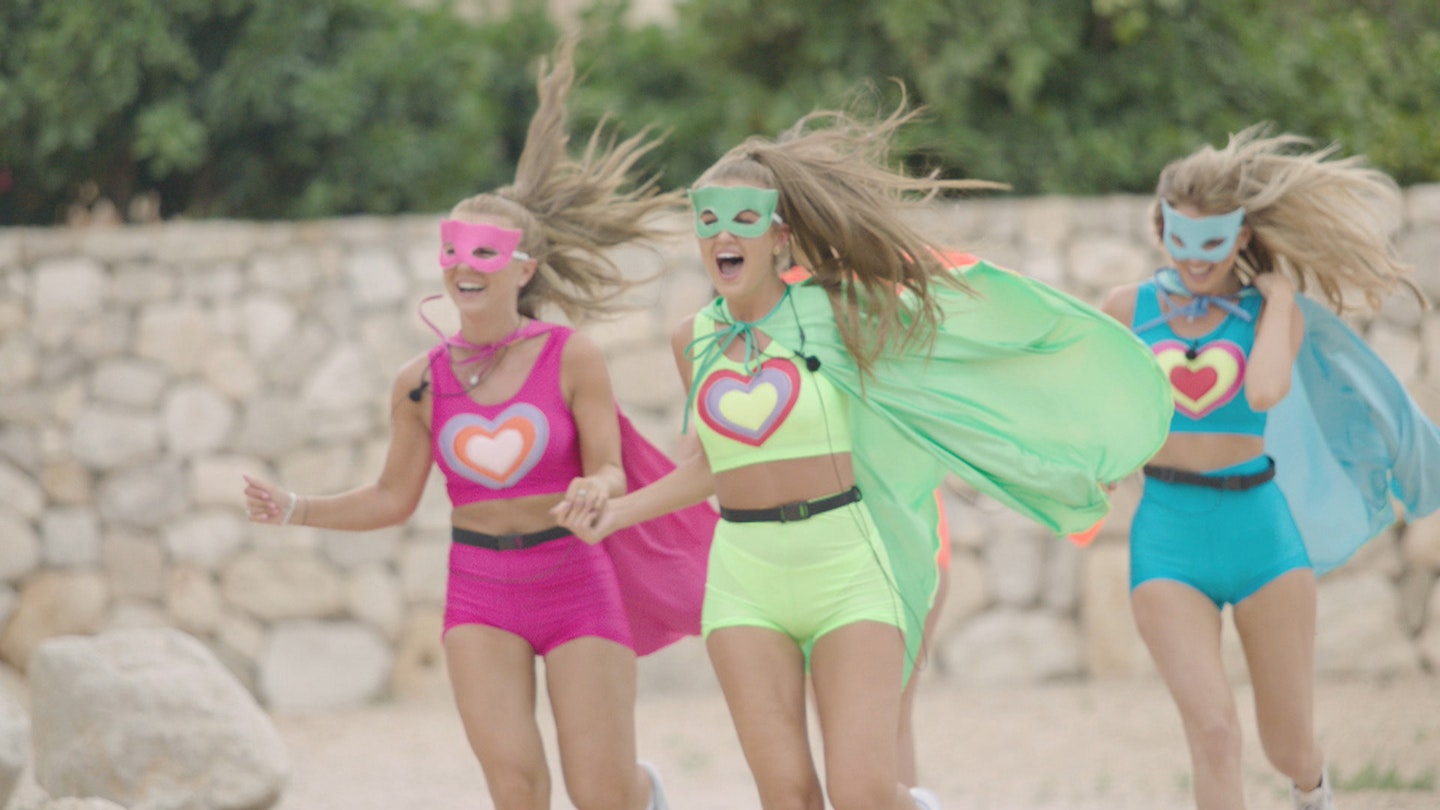 2 of 5
CREDIT: ITV2
2. Challenge two: Girl Power
The islanders face their second challenge of the series and this time the girls are battling it out. Round one will see the girls attempt to crush three watermelons with their bums. (Are we the only ones thinking this sounds VERY painful?)Round 2 sees each remaining girl take it in turns to defend a 'helpless hunk' from an oncoming barrage of slime balls. Whoever keeps the boy they are protecting the cleanest wins. In the final round, the girls are shackled to a boy of their choice. They must free themselves and the boys in the fastest time and whoever frees them and kisses first, wins.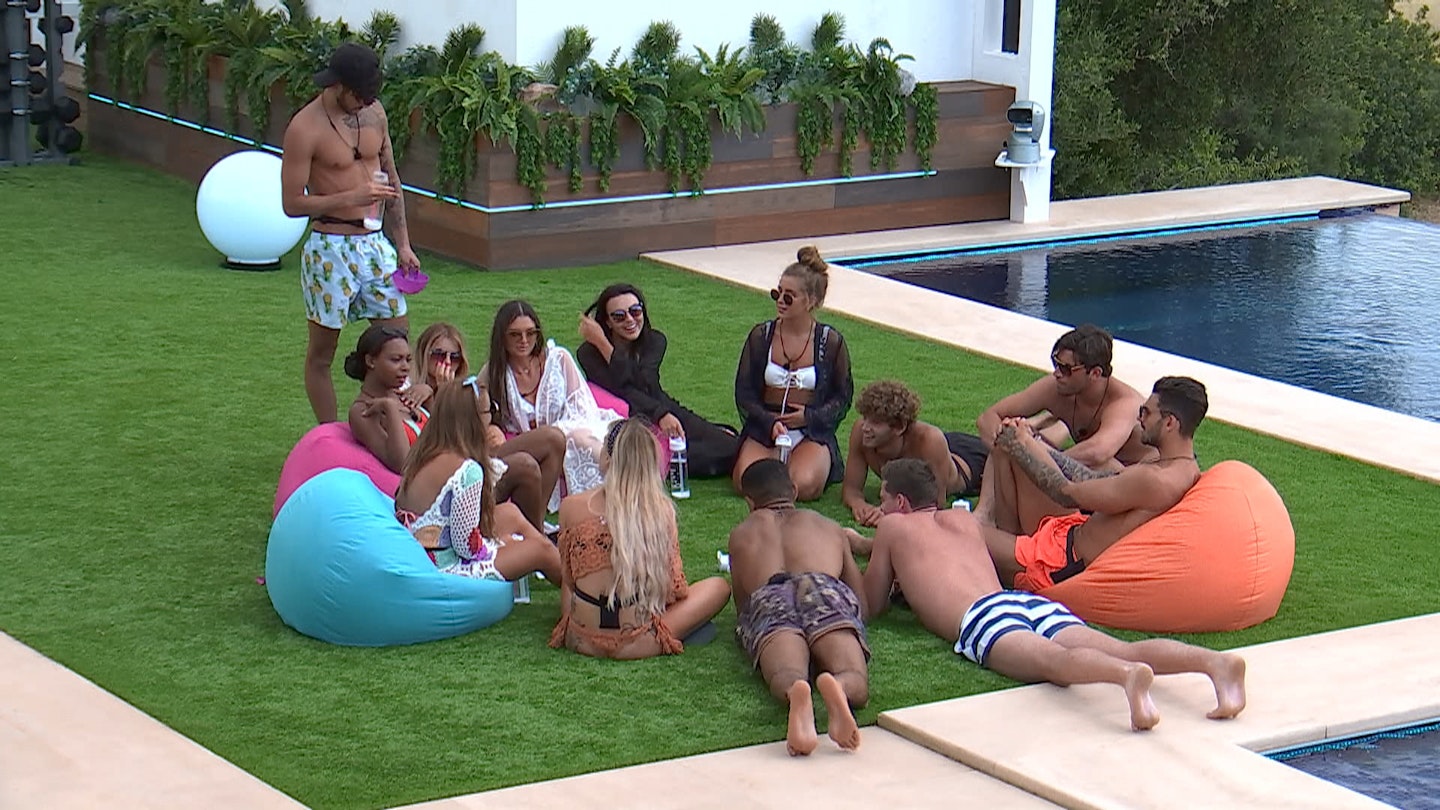 3 of 5
CREDIT: ITV2
3. A cheeky game of Truth or Dare
Perhaps concerned the atmosphere in the villa isn't quite frosty enough, the islanders set themselves an unofficial challenge with a game of Truth or Dare. "No matter how you play Truth or Dare, it's never going to end well," wise Rosie tells the Beach Hut. And with those words ringing in your head, consider the following: Adam dares Eyal to kiss someone he would couple up with. Niall asks Adam who he fancies the most in the villa other than Kendall. (Spoiler: He opts for Rosie.)Adam asks Kendall: "Who do you think I will couple up with?" Dani asks Hayley: "If we had to start all over again, is there anyone else in this circle you'd have stepped forward for?"Alex asks Jack: "If you were going to recouple today who would you recouple with?"Dani is less than thrilled with his answer (Spoiler: It's not her).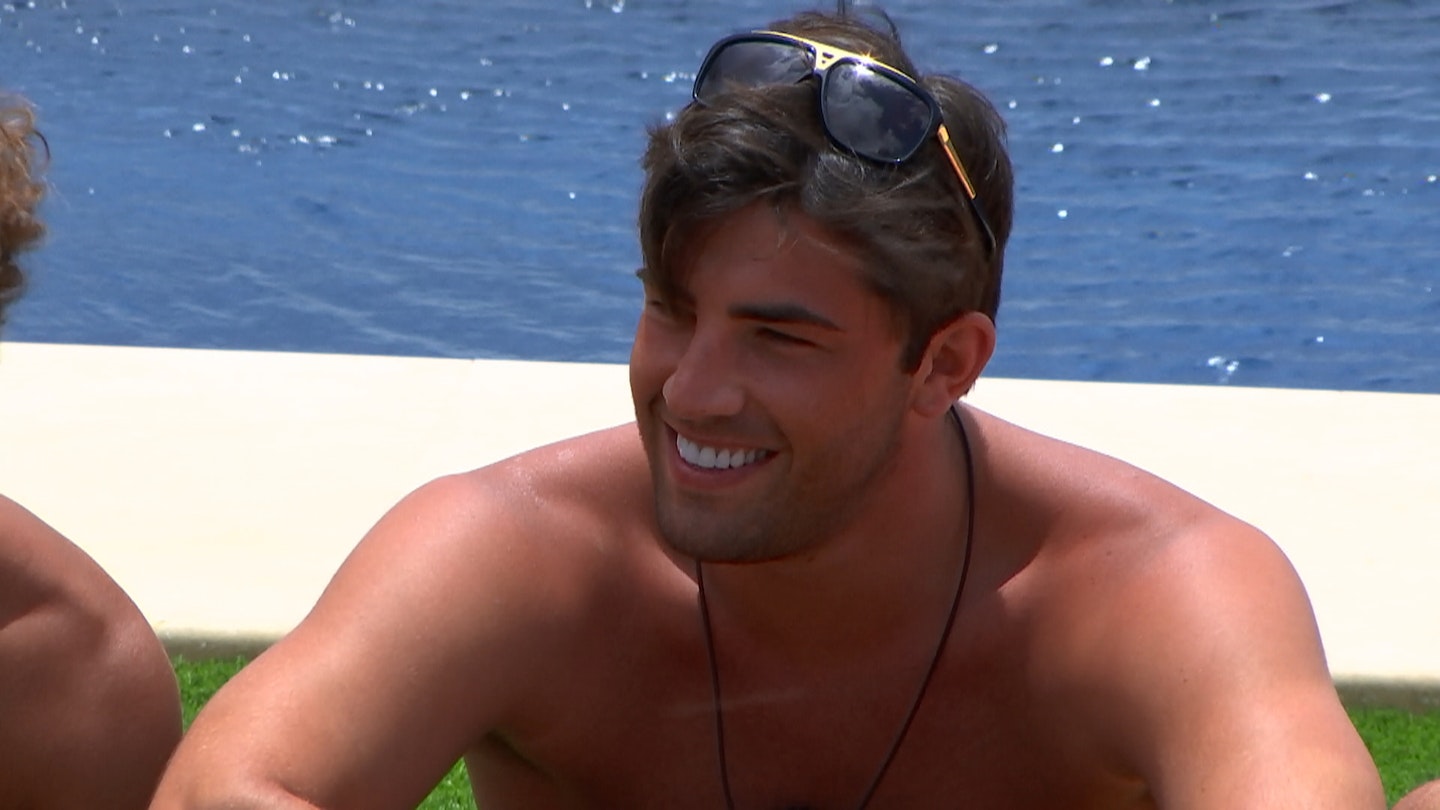 4 of 5
CREDIT: ITV2
4. Are Dani and Jack BACK on?
Unsettled by the ill-thought out game of Truth or Dare, Dani and Jack have a heart to heart. Justifying his decision, Jack explains: "I didn't mean anything by it by the way, I just thought 'Let's make it interesting.' I wasn't being horrible… From our last conversation about us two, you said you don't know. I want someone to tell me. I'd happily wait around, I've come here to find someone, I thought I'd found someone I like and you aren't giving me nothing back. You haven't actually even tried."Dani starts to cry (we told you there were tears) and Jack tries to comfort her."It's not that I don't like you," she admits, "It's just I worry because you're what I know.""Sometimes stick to what you know," Jack tells her.HMMMM.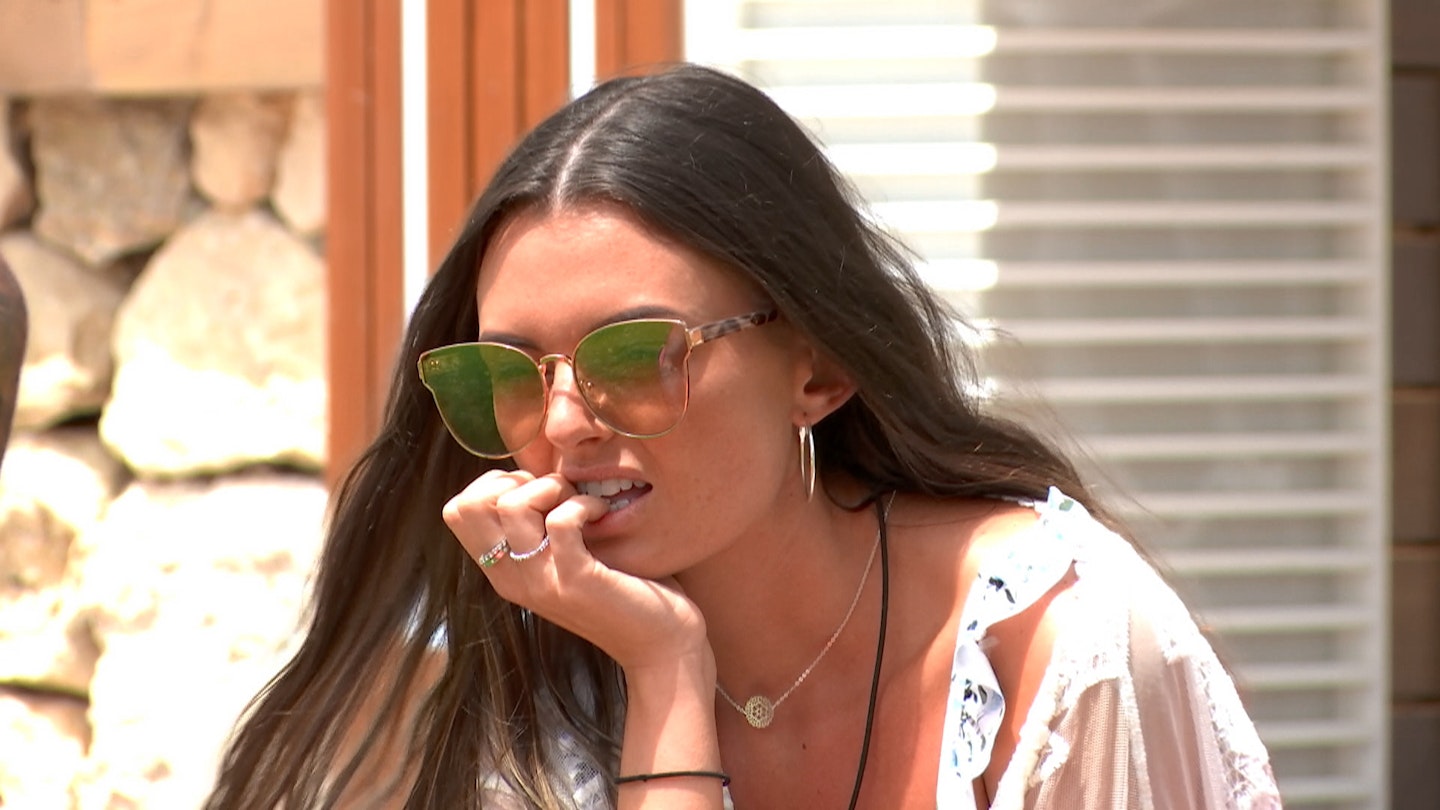 5 of 5
CREDIT: ITV2
5. Adam's head is turned :O
After slithering in and stealing Kendall from Niall's adorable, unsuspecting grasp Adam may already be totally over it. Kendall quizzes Adam on his thoughts on the new girls, which only seems to push him further towards them. In the Beach Hut, he later admits: "I feel like now since everything has changed in the villa I just feel like flipping the whole situation on its head and just going for someone completely different and out of the blue. I know I probably could with one of the girls."Eugh. We get it, you're good looking. Adam later speaks to Kendall, blaming her insecurities for turning his head towards the newbies. "If I'm honest with you, alarm bells are ringing in my head now. I never normally push this hard to try and make the girl feel comfortable, ever… I've done nothing to make you think that I would pick someone else," he says."I am just insecure. I think Rosie has come in, she's really attractive, I know you two are going to get on," Kendall says.
Make sure you join our Ultimate Love Island Fan Club on Facebook, and keep an eye out for our reactions on Twitter and Instagram.