Week one in the Love Island villa is almost done and we're not sure our hearts will be able to take another 7 weeks of this emotional turmoil.
There's already been enough tears, tantrums and cheeky tongue action to occupy our Love Island group chats for the rest of the summer. But, if tonight's episode is anything to go by, the drama is showing absolutely no sign of slowing down any time soon.
An awkward love triangle ensues, romance blossoms for one of our couples and a re-coupling sends shockwaves through the villa. To top it all off, the boys are picking during tonight's re-coupling, meaning it's the end of the road for one of the girls. But who will it be?
Check out the latest Love Island spoilers:
Love Island spoilers day 5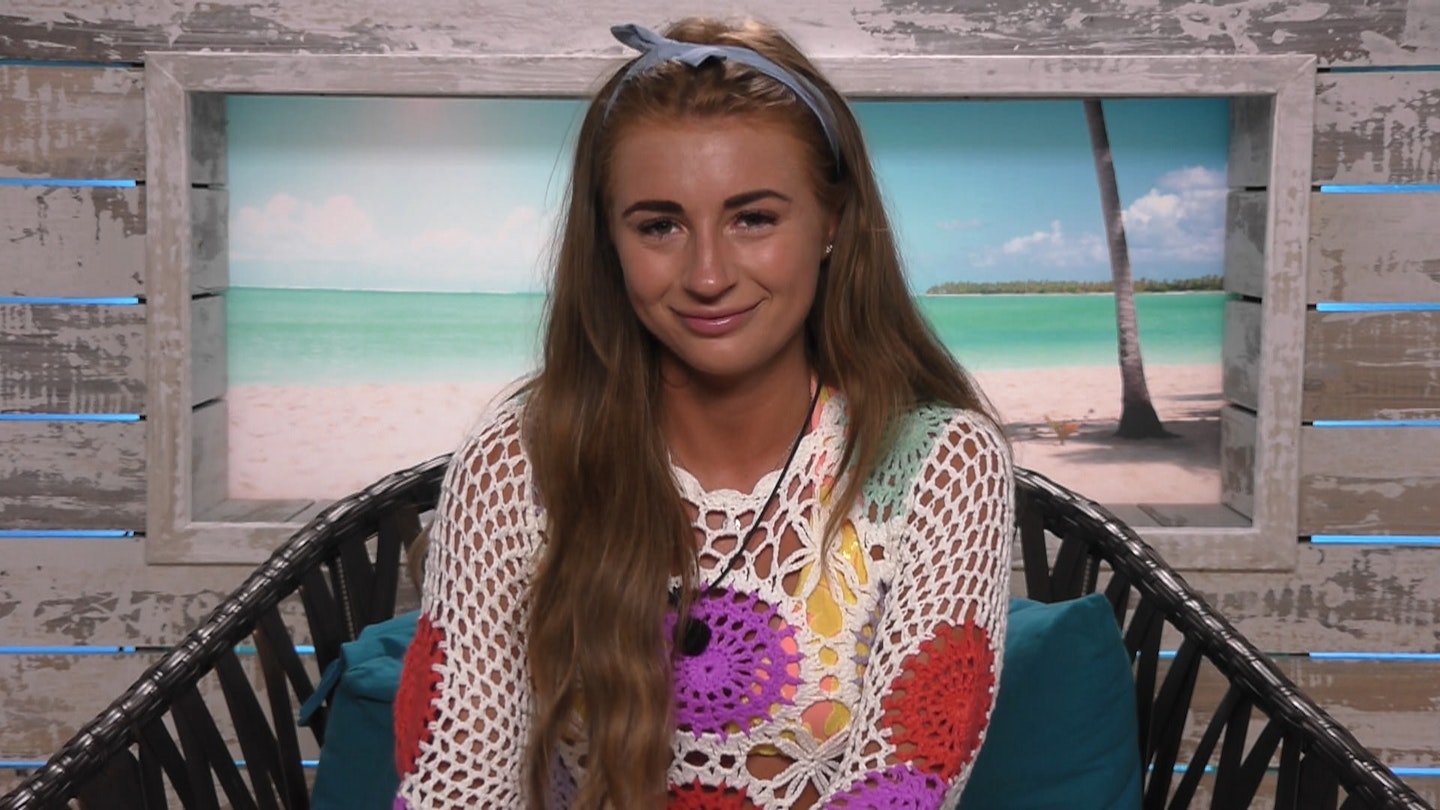 1 of 4
CREDIT: ITV2
1. Jack and Dani are a vision of love's young dream
Despite only knowing each other for about 3 and a half days, Jack and Dani have had a turbulent AF 'relationship'. After seeming to click straight away, a shock revelation about Jack's cheating past caused Dani to question her feelings. Jack was then placed firmly in the friendzone, however it was hinted last night that the couple could be back on track.Discussing her change of heart towards Jack, Dani explains the situation in the Beach Hut: "So the decision between me and Jack we made was I'm just going to give him a chance and see what happens in the next few days. But I am glad, I've sort of let my guard down a little bit with him. My nan would be basically saying to me 'what are you doing Dan, stop being a div."Dani then has to break the news to Hayley, after bizarelly having agreed to 'swap'partners following Hayley's conscious uncpoupling from Eyal. Hayley gives Dani her blessing to remain in her happy couple and not simultaneously ruin her potential relationship and risk her place in the villa. "Yeah, that's fine. If you have a got a spark with him then obviously Dan you're very lucky because not many people have that spark with someone so soon." How very understanding of you Hayley, hun. Meanwhile, Jack is THRILLED to be back on track with Dani. "I tell you what, I'm like a Cheshire cat, I can't stop smiling. It just felt nice and natural. I'm really happy and I'm excited now."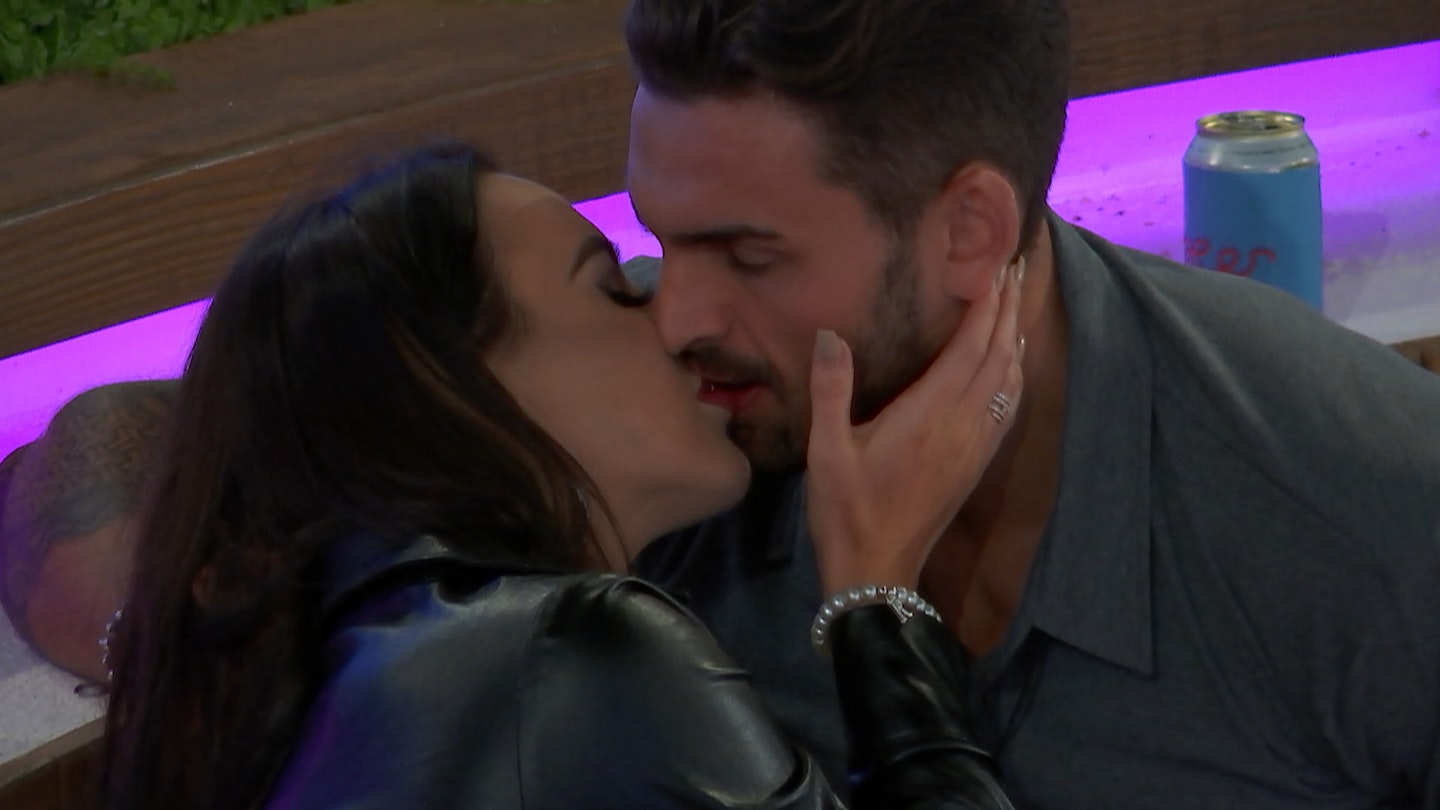 2 of 4
CREDIT: ITV2
2. There's a Love Island love triangle
Things aren't going so swimmingly for Kendall and Adam, who's blossoming romance has been threatened with the arrival of newbie Rosie. Adam previously admitted his head had been turned by Rosie, after Kendall had said she's wanted to take things slow. Following the telling game of Truth or Dare, Adam decides he can no longer pursue his relationship with Kendall.He explains to her: "There's just been a few things and it's probably better that we're just friends. I just don't really see it going any further. I don't want to upset you but I'd rather just nip it in the bud now before it goes further."And upset Kendall opens up about her feelings for Adam in the Beach Hut: "I've come in here to find someone and I don't just want to make an effort with people for the sake of it. Just because Adam's pied me now, I'm not going to jump on anyone else. I was into Adam."Meanwhile, Adam wastes absolutely no time in informing Rosie of his new relationship status and the pair proceed to re-enact their Truth or Dare kiss. Speaking in the Beach Hut, Rosie admits: "Adam has actually really surprised me. He said there was something there with me and him which was nice. So we did have a little kiss. I'm definitely excited about Adam. I'm definitely a bit giddy, a bit like a schoolgirl and smiling. It started well anyway but I do want to take it slow and hopefully it will lead somewhere, we'll see."Adam also reveals he's looking forward to seeing what happens with Rosie. BUT the next day Kendall declares she still has feelings for Adam and wants to still give things a go. AWKS. Adam is left questioning whether to stick with Kendall or try things with Rosie. What a quandary, eh? "I would miss Kendall more because I've had more time to spend with Kendall. I've spoken to Kendall much more. I've only spoken to Rosie for a day. Is it a dead end? Is it never going to work? Am I just coupling up with someone that's going to be a dead end anyway?"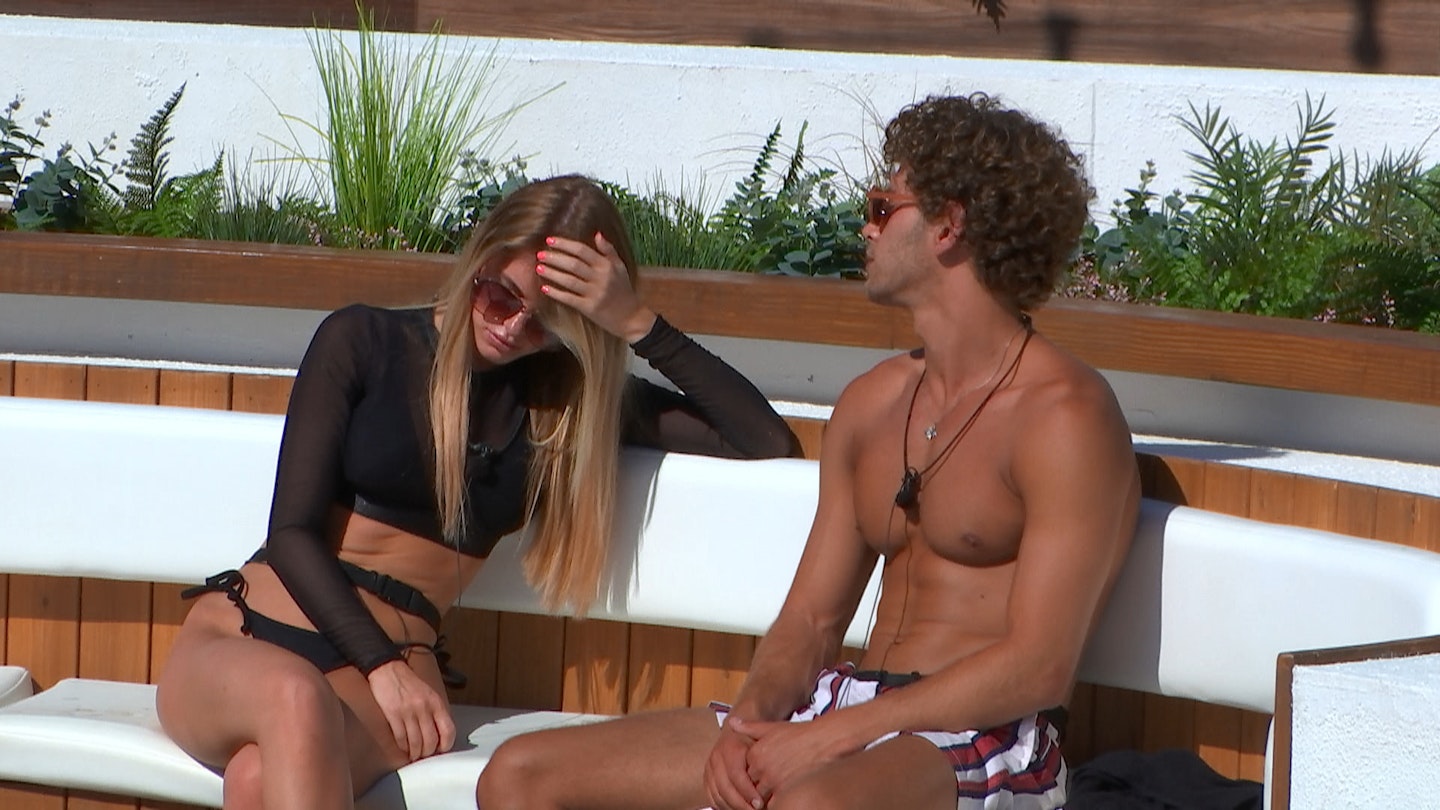 3 of 4
CREDIT: ITV2
3. Eyal's suspicious of Hayley
Things aren't looking too rosy for Eyal and Hayley either. But, perhaps with the threat of a re-coupling on her mind, Hayley hints at a change of heart towards Eyal.Eyal picks up on the coincidental timing of Hayley's changing attitude and discusses her behaviour with the boys. "As soon as Hayley saw me kiss Kendall yesterday, she's completely changed her tune. Her whole vibe towards me. In the sense of just trying to get to know me and actually acknowledging me and giving me the time of day." In the Beach Hut meanwhile, Hayley addresses her new approach towards Eyal: "He feels like he's the one with me that's making the effort and maybe that is the case but obviously I just need to get to know him more as a person before you rule anything out. But it's nice to show interest in a person and get to know them."Following the announcement of the re-coupling, Eyal's suspicions are high: "Now I'm in this position Hayley has started to show me some interest and in a sense it's too little too late, because it makes me question 'why are you all of a sudden showing me this interest because you know that recoupling is potentially coming up and other people might be happy in their couples and not really interested in you. I'm not sure I want to be with someone that didn't give me a chance at the beginning. Because I think that does say a lot as a person. My gut is telling me that Hayley is not genuine. Even what she just did outside when the text came through and she ran up to me and said 'I love you' and gave me a hug and it's like 'are you serious?' That doesn't sit well with me. I actually find it quite insulting more than anything, to be honest."Hayley also reflects on the situation. "I'm not even going to stress about it. You can't change the situation, so I'll cross that bridge when it comes to it."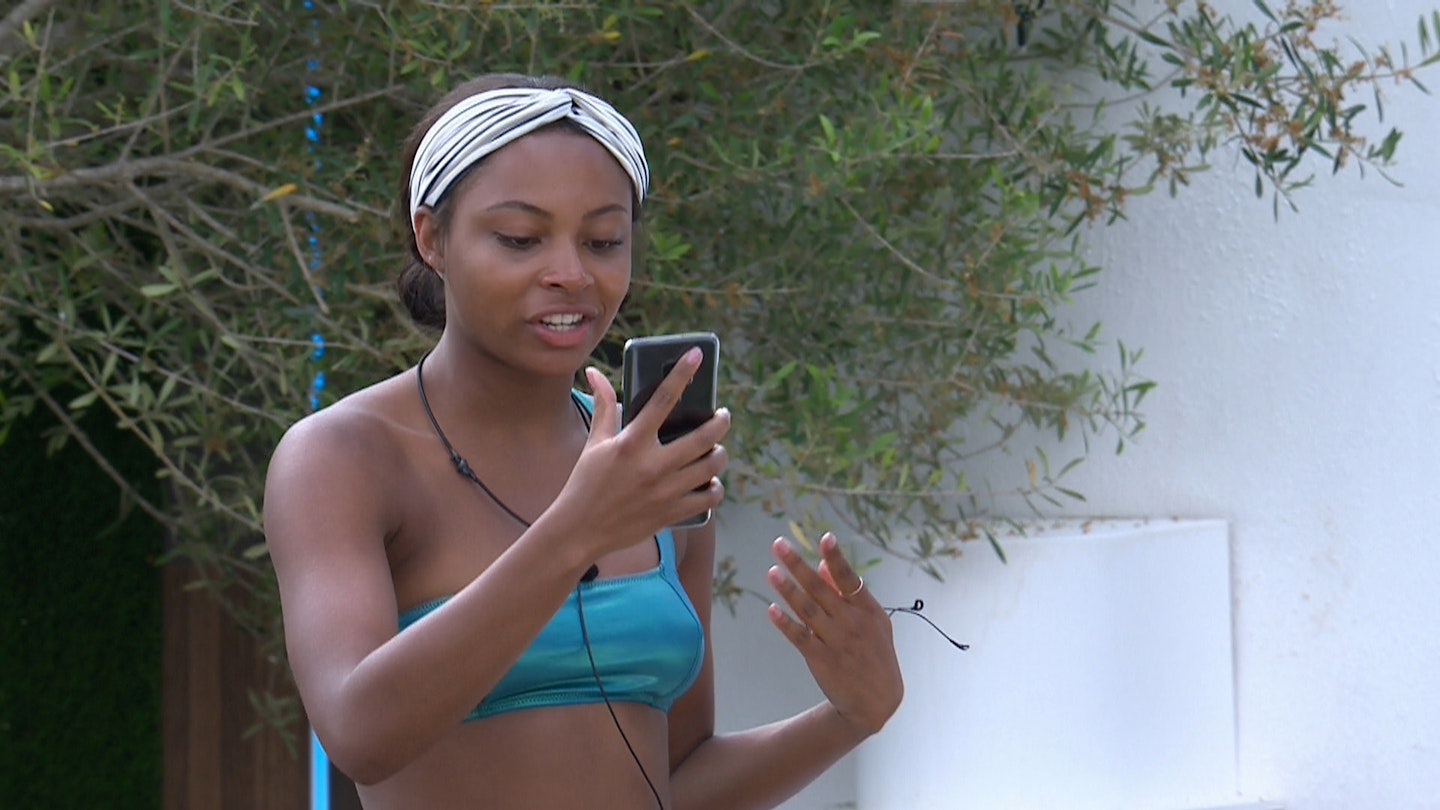 4 of 4
CREDIT: ITV2
4. An islander is DUMPED from Love Island
After days of suspicion and speculation, Samira receives the confirming the girls fears: "Islanders, tonight there will be a recoupling. The boys will choose and the girl not picked to be in a couple will be dumped from the island. #getpickedorgetpacking #layitonthick " Panic ensues in the villa. It quickly becomes apparent the girls future lies predominatly in the hands of Adam and Eyal – meaning Rosie, Kendall and Hayley are the most at risk. Eyal admits: "I actually have no idea. At this moment in time. And I'm not going to have an idea before right before it happens." The tension proves a bit much for Rosie, who heads to the Beach Hut to vent about Adam:"Give it to me straight up. Tell me who you're going to pick. Saying 'I'm going to make my mind up on the spot.' I'm sorry, no one makes their mind up on the spot. He knows what he's going to do. Just be a bit of a man and say it. I'd rather you be brutally honest so I can prepare myself if I'm going home." Hayley also discusses the vibe in the villa: "Right now, it's only Laura and Dani that know they're safe when it comes to re-coupling so I think the rest of the girls, they are vulnerable but you just don't know what will happen. You've got to wait and see I suppose. I actually think being in here is making me a bit wiser. I genuinely do!"