It's D-Day for two of the islanders on tonight's Love Island as the couple voted the least compatible will be DUMPED from the villa.
After last night's dramatic bombshell, the couples discussed their decisions and weighed up who they believe should remain in the villa and who they should send packing.
After some VERY tense convos – and some pretty un-called for comments from Megan – it was decided that Alex and Samira, and Charlie and Hayley would face the public vote.
The results are revealed and it's the end of the road for one couple in tonight's episode.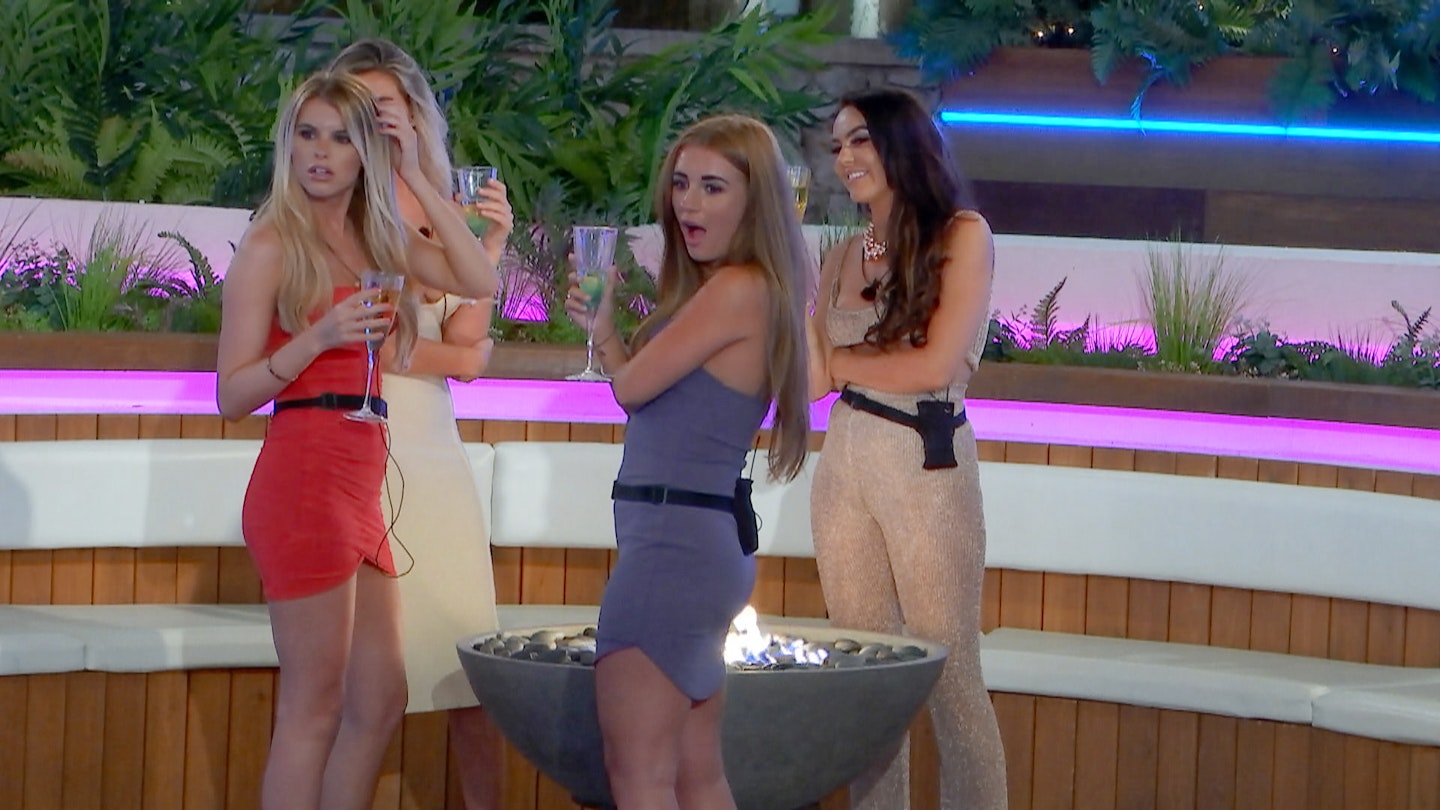 Check out the latest Love Island spoiler
Love Island spoilers 15/6/2018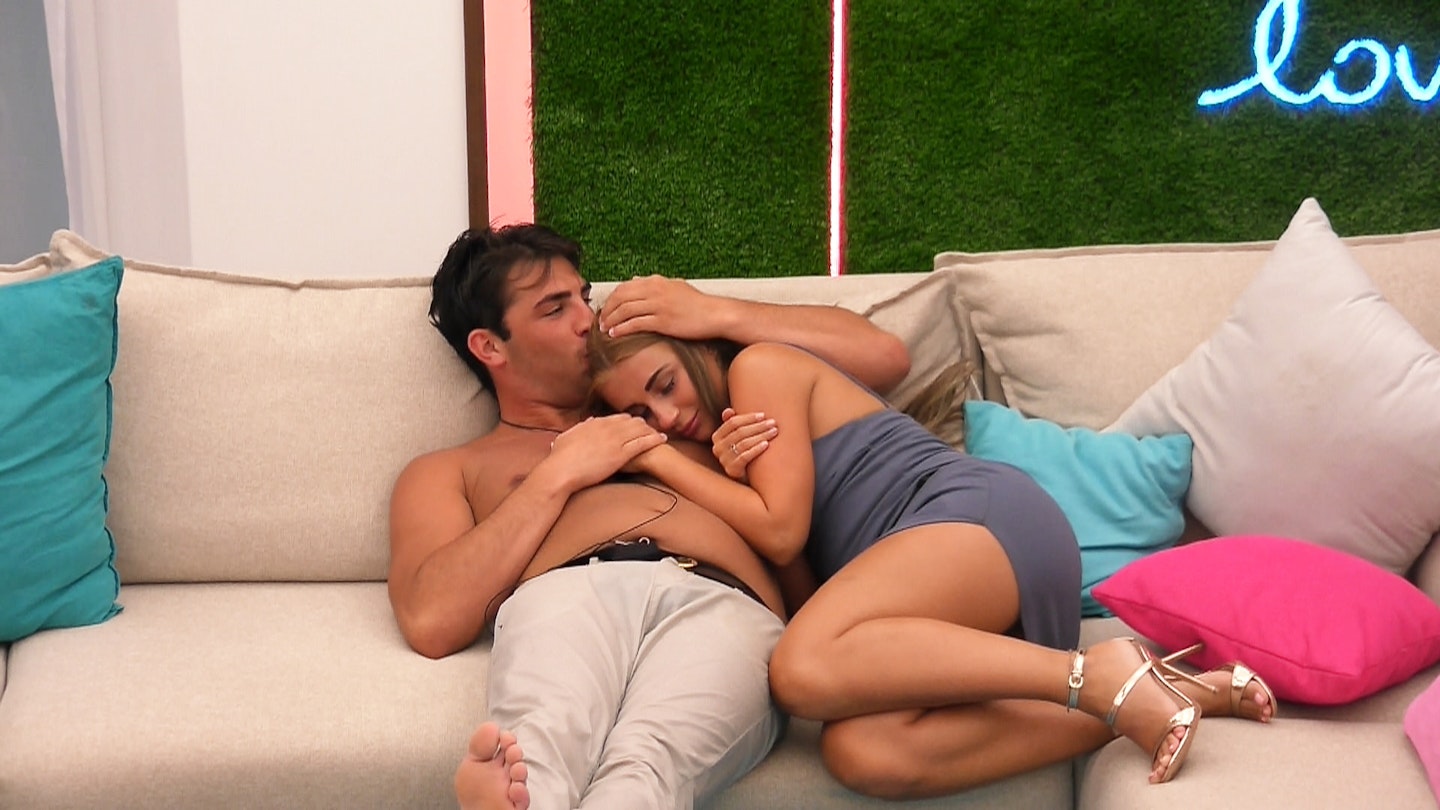 1 of 4
CREDIT: ITV2
1. Dani and Jack's love is blossoming
After having to pick the two couples they believe are the least compatible Dani is visibly upset and confides in Jack."It just upsets me," Dani tells Jack as she cries. "I feel like we really made the wrong decision. Compatibility doesn't mean romantically all the time. I don't know, now I'm looking at things I just feel like I'm horrible. I can't even look at Samira, I can't even look at her. I just hate it. I just feel bad. I feel awful." "Don't worry about all that," Jack reassures her.They then share a touching moment as both islanders admit they're glad to have each other. "I feel lucky that we've met each other," Jack tells Dani. "I do eventually want to go out with you," Jack then admits."Well you hold that little question until you're ready alright babe," she laughs.Dani later opens up in the Beach Hut: "He is like my best friend and I feel so lucky to have someone like Jack. My whole life I've waited for something and I feel like Jack is that person now."The gushing continues the next day as Jack and Dani share a cuddle. Jack then predicts: "I reckon you're going to be my girlfriend one day. Do you?""We'll have to see if you ask me… You'd ask me in here?" she asks.Explaining his feelings in the Beach Hut, Jack says: "I hope I haven't scared her off saying that. It just come to me when I was laying there I just thought of it, I thought I'd love that. I just say how I feel and it just comes out like verbal diarrhoea! Why do I do this? I'm such a melt mate!"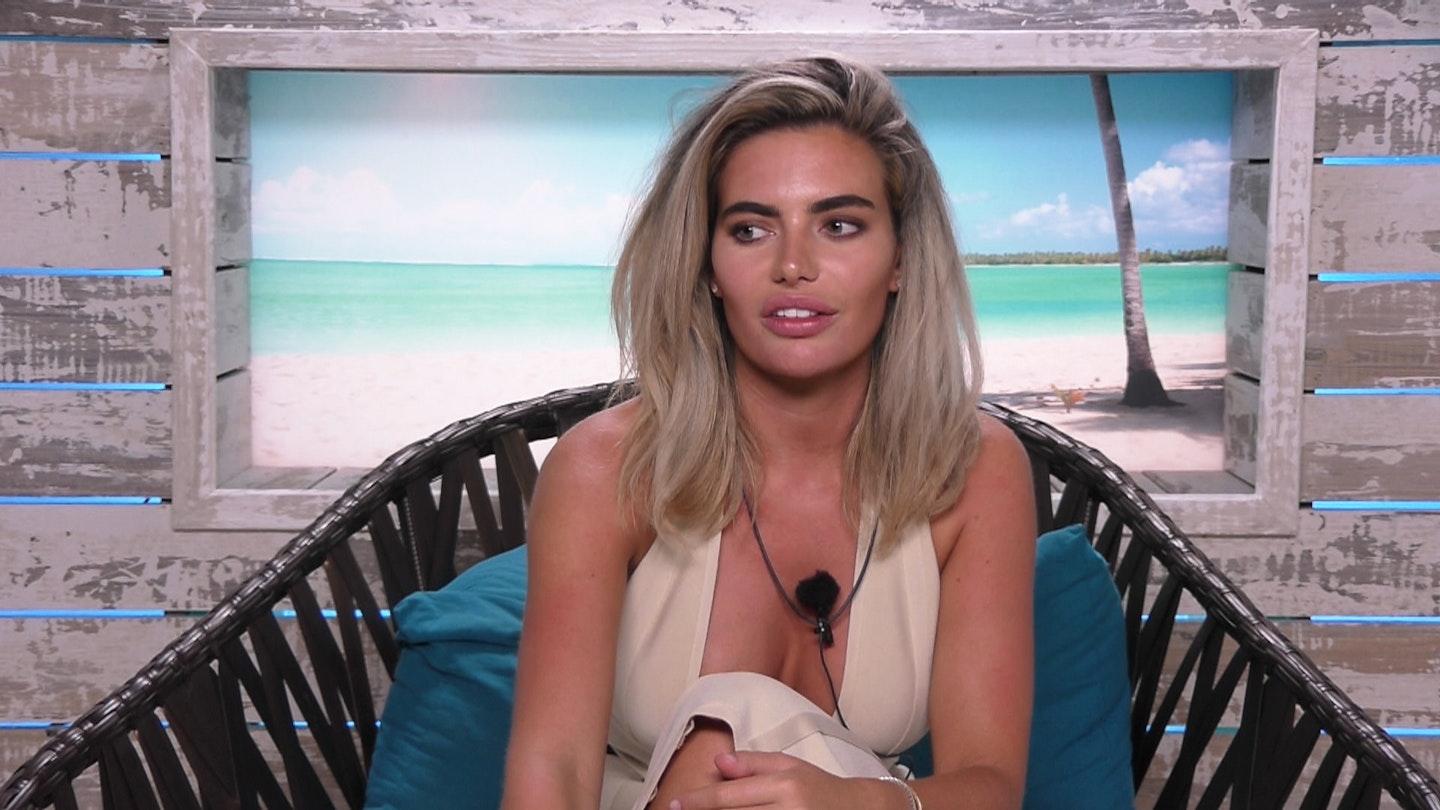 2 of 4
CREDIT: ITV2
2. Megan's not Georgia's biggest fan
After speaking about her wild personality with the boys, Georgia says she'd jump into the pool if they'd dare her. Watching on, Megan, Rosie and Samira share their thoughts. "I don't know if it's me because I've not been around that kind of person but to me it just seems very full on," Megan comments. "All my friends at home just seem really real. I don't know whether everything is dramatised."She then questions whether her intentions in the villa are genuine. "I do know what you mean, she's just a lot isn't she. Confident," Samira says.After Georgia jumps in the pool, followed by all the boys, Megan vents in the Beach Hut: "Obviously she's young and she just wants to have fun but I feel like [at any opportunity] it will be 'The Georgia Show.' I'm not that type of person so maybe it seems exaggerated to me."Rosie, who entered the villa with Georgia, later feels awkward about some of things said. She tells Adam: "I felt a bit awkward just now. I was at the fire pit with the girls and Megan came over and started talking about Georgia, just saying that she thinks she's come in here to be the centre of attention and not come in for love… I just didn't know what to say. Georgia is my friend and I'm not a bitchy person… It was quite in on Georgia."
3 of 4
CREDIT: ITV2
3. Georgia and Josh have a wet 'n' wild first date
Georgia gets a text: "Georgia and Josh, you two are heading out on your first date. Please get ready to leave the villa #getdeep #wetandwild"The date is snorkelling and Josh admits he's a actually bit scared of fish. A shocker. After the snorkel sesh, Josh and Georgia enjoy a glass of champagne and reflect on the date. "Champagne, sun, sea decent looking girl, I can't complain," Josh says, he then asks Georgia what her usual type is. "Mixed race guys, someone has a bit about them, bit edgy, I like tattoos and I like someone a bit older. That's my usual type," she replies. Josh then goes on to talk about his job (and all the fit celebs he's met). He speaks about boxer Anthony Joshua: "He's the loveliest geezer you'll ever meet and he smells great as well!"Georgia jokes he's her type (we think he's everyone's type, hun). Speaking about the future and their couple Georgia tells Josh: "I feel like we've cracked each other's shells a bit more which is nice."Josh adds: "This is the first date. I think the second date can only get better.""It's only onwards and upwards from here hopefully!" Georgia smiles.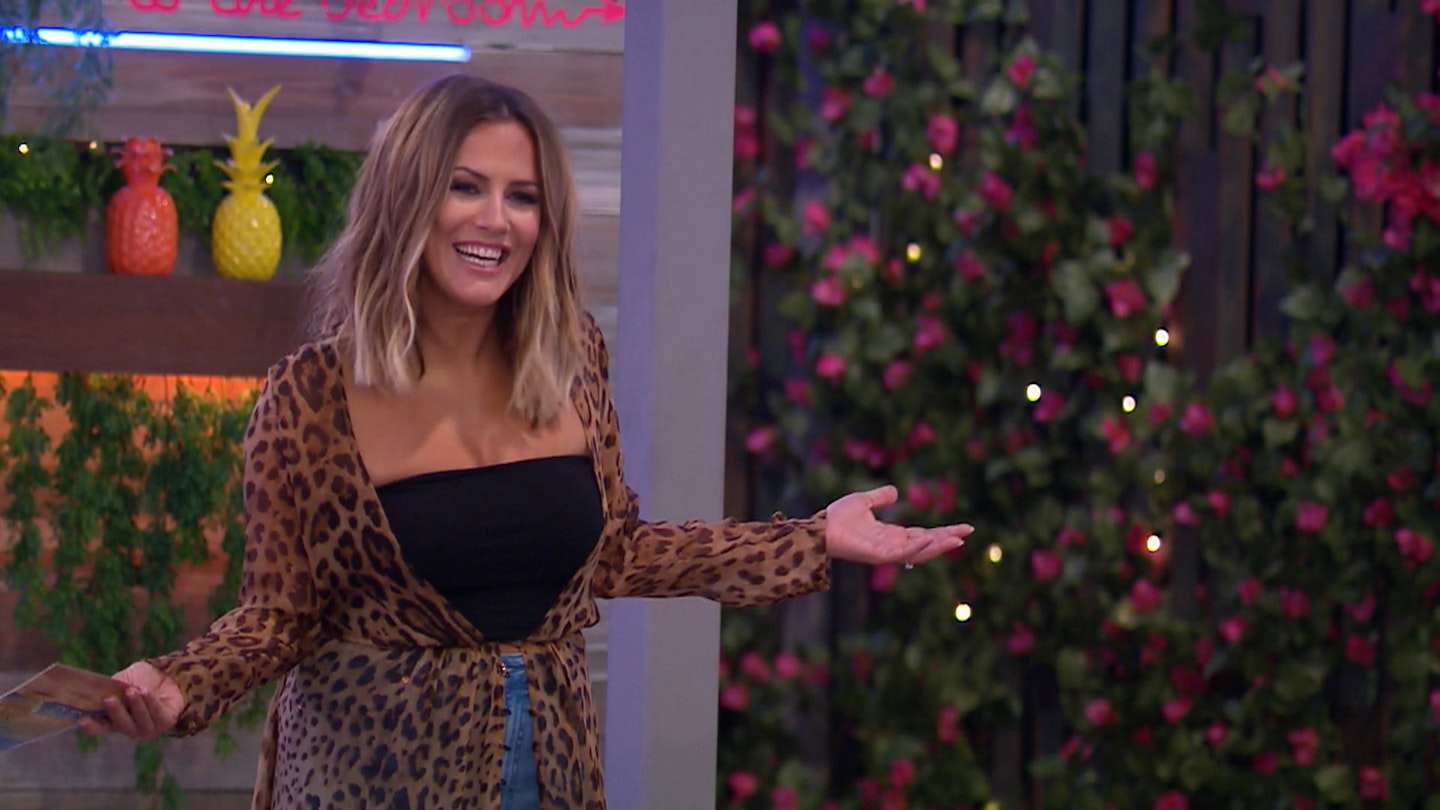 4 of 4
CREDIT: ITV2
4. Caroline Flack reveals which islanders are DUMPED.
With the dumping looming, the islanders are apprehensive. "Tonight I'm not really looking forward to it, I think it's going to be a hard night, I think there's going to be tears," Georgia says in the Beach Hut. Jack offers words of wisdom to the boys: "As long as everyone knows we're all cool, we're all mates."Dani re-assures the girls: "Whatever happens, you're all loved."With the islanders gathered at the fire pit, Caroline enters the villa. "I'm sure you are all wondering why I'm here," she says. "As you know, yesterday you all voted for who you thought were the least compatible couples.The couples who received the most votes risk being dumped from the Island tonight. Please can you all stand up."She continues: "I'm now going to reveal which couples are safe and who therefore will keep their place in the villa."Caroline then lists the couples who are safe, leaving only Alex and Samira and Charlie and Hayley."So Alex and Samira, Charlie and Hayley, your fellow Islanders judged you as the least compatible couples. All of you are now vulnerable but only one couple will leave the villa tonight. The public have been voting for who they want to save."The couple with the most votes is staying on the Island. The other couple will be dumped immediately… I can tell you the couple with the most votes who will therefore continue their Love Island journey is…"Tune in to Love Island on ITV2 tonight at 9pm to find out.