Love Island has fully taken over our lives and we can barely remember a time when we weren't emotionally invested in the love lives of a bunch of scantily clad strangers.
It's been a very eventfull AF two weeks so far. We've seen some serious snakey behaviour (cough Eyal cough) shock dumpings and last night things reached a steamy climax (sorry) for Rosie and Adam with the first handjob of the series. What a time to be alive, eh?
The drama shows absolutely no sign of slowing down and tonight's episode hints at trouble in paradise for several of the couples in the villa thanks to the arrival of bombshells Zara McDermott and Ellie Brown.
Check out the latest Love Island spoilers
love island spoilers 18/6/2018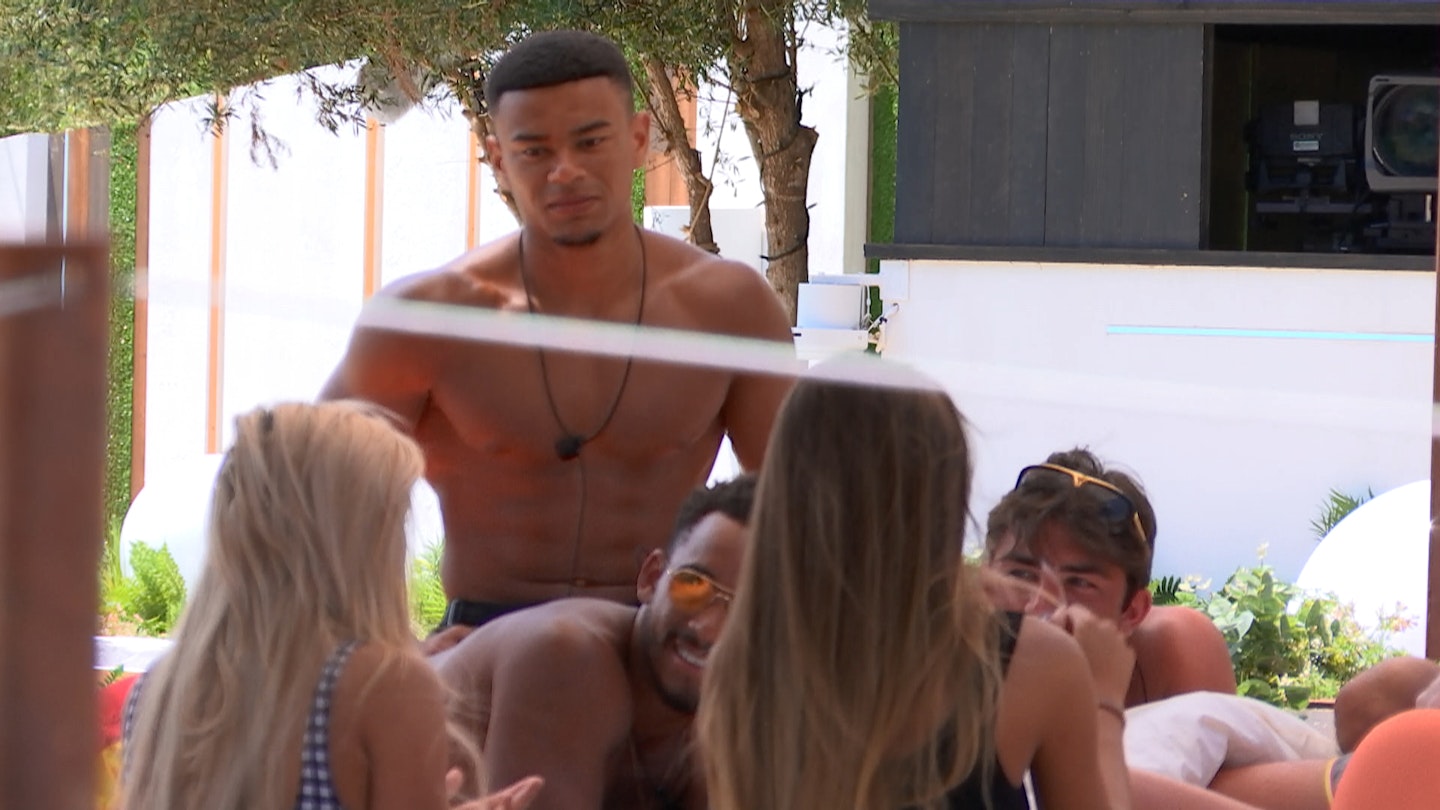 1 of 4
CREDIT: ITV2
1. Wes and Adam's heads are turned
After Zara and Ellie's shock arrival in the villa, the boys waste absolutely no time in getting to know the new girls. Speaking about the OG girls' reaction to their arrival, Zara explains: "There was a lot more of a cold reception than I thought it would be."Zara added she thought it was 'territorial'. Rosie later asks about what Adam was speaking to the new girls about. She admits to Adam: "I just got a bit shakey."He tells her: "We asked who she was into, who she would go for and she wouldn't answer… I haven't really said much to her at all."Rosie then questions what his feelings were towards Zara. Adam replies: "Obviously she is an attractive girl I mean, she's not really far off you the way she looks, for my sort of type. But I haven't said two words to her. I've invested a lot into you so I wouldn't worry at all."Samira and Alex also speak about Ellie. Samira tells Alex: "If you came up to her in a club I don't know if she'd turn around… because she looks like some type of girl.""I don't know what you mean when you say 'she looks like some type of girl,'" Alex quizzes.(Neither do we, Alex, hun)Samira says: "I'm just saying a scenario… If a boy came in and he was on me, I'd be like, 'Hmmm is that just because I'm single?'"Meanwhile, Laura is worried Wes has eyes for Ellie. Wes tells her: "I said she's a good looking girl but every girl in this villa is attractive." "So you fancy all the girls including me the same?" Laura asks him."I'm not saying I fancy all the girls the same. I appreciate everyone's beauty but there's no one I fancy as much as you," he tells her.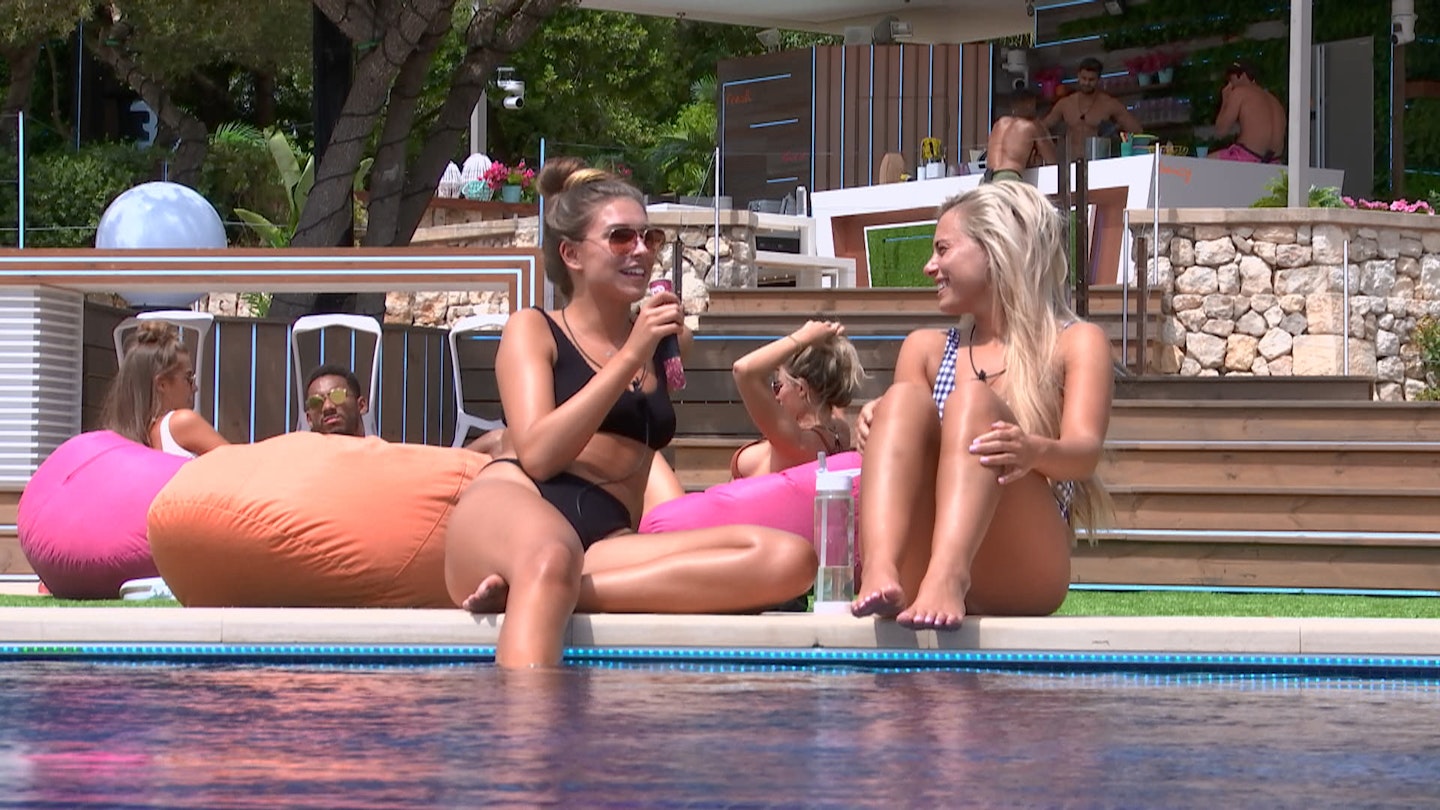 2 of 4
CREDIT: ITV2
2. Zara and Ellie get to know the boys
It's a new day in the villa, and the new girls are making it their mission to get to the boys a little better. Zara opens up about Adam in the Beach Hut: "He is so fit, why is he so fit? I know if I go for him and it does work out and we end up coupled up then he could just do the same to me that he's done to every single girl. It's a gamble but I think I am in here to take risks."Adam admits he's 'open' to getting to know Zara. "I would be open to getting to know Zara… Zara is very attractive. If I didn't give Zara a chance, I could miss out on potentially something that's even better and I don't think that's really fair on me or Zara if I just completely shut the door in her face," he says in the Beach Hut. Wes and Ellie chat on the day beds. She tells him his relationship with Laura has never been tested and Wes understands that.In the Beach Hut, Wes says: "Ellie is what I usually go for… She is a nice girl, she is a good-looking girl so I suppose she is what I would be looking for."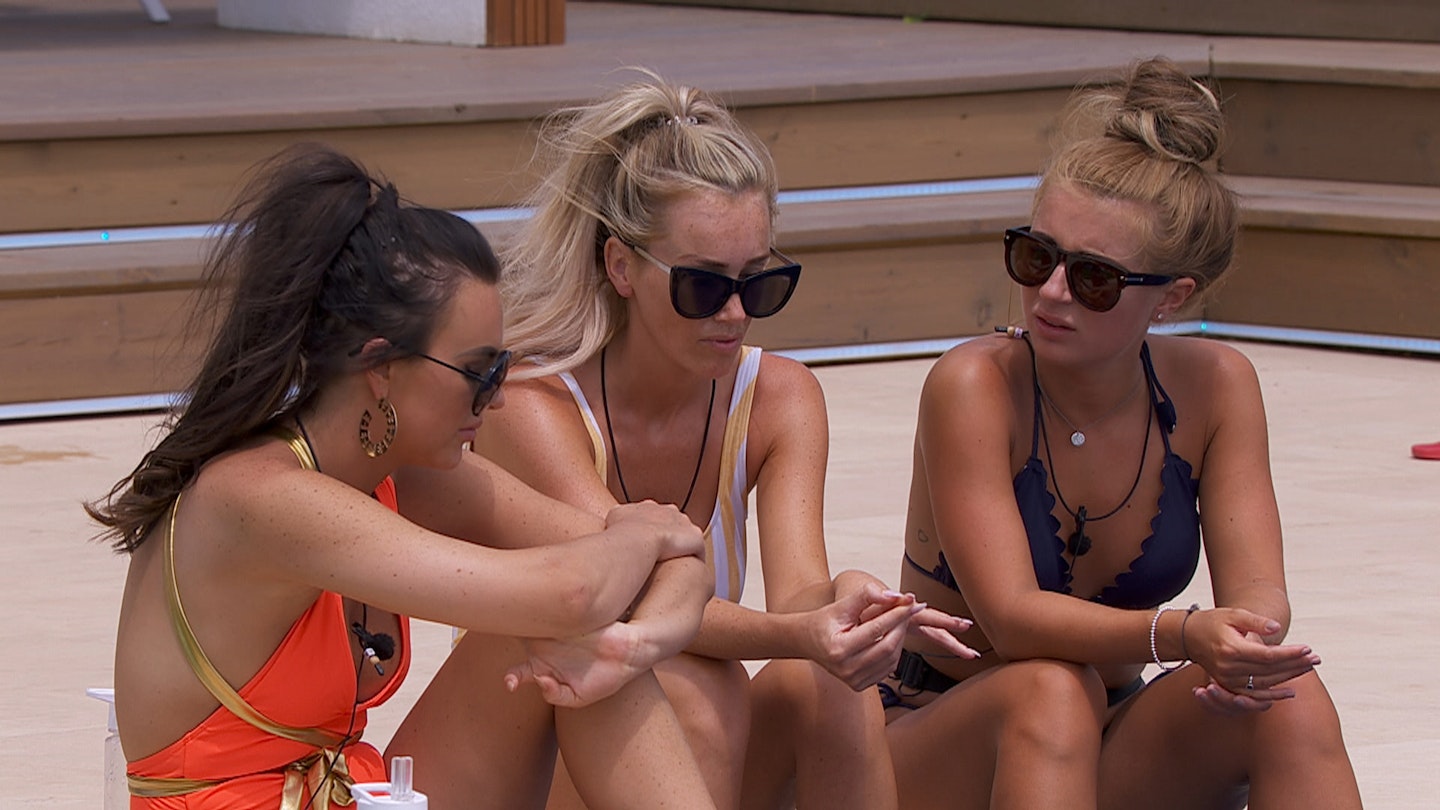 3 of 4
CREDIT: ITV2
3. The OG girls are NOT impressed as Zara and Ellie pick dates.
Laura and Rosie speak about the boys changing attitudes. Laura admits: "I feel like I'm chasing him about. I feel like he was all over me at the start and now I feel like I have to ask for a hug. I'm not like this in real life. I'm actually annoyed in myself for feeling [like this]… This is not what I want in a relationship."Rosie shares her confusion about the boys too: "I'm so confused. How can they be so lovey dovey and say one thing one minute and as soon as two fresh faces come in, not necessarily better than any of us in here, they are like changed.""I'm not having another guy dump me on my arse, I swear to God," Laura says, "I know that I'm worth so much.""I'm just sick of boys always looking for more," Rosie says.Later on Ellie and Zara receive texts telling them to choose three boys each for a date. Ellie chooses Josh for starter, Wes for main course and Alex for dessert. Laura is left feeling very insecure and predicts Wes and Ellie will get together. Speaking to some of the other girls, she admits: "You know when you can just see something happening before it happens? I just think Ellie and Wes will get together 100 per cent. I just feel like he's bored of me. I just get this feeling. You get a gut feeling."Zara chooses Alex for starter, Eyal for main course and Adam for dessert.Alex is THRILLED at getting two dates and tells the boys, "if it goes well I might go for the kiss tonight!"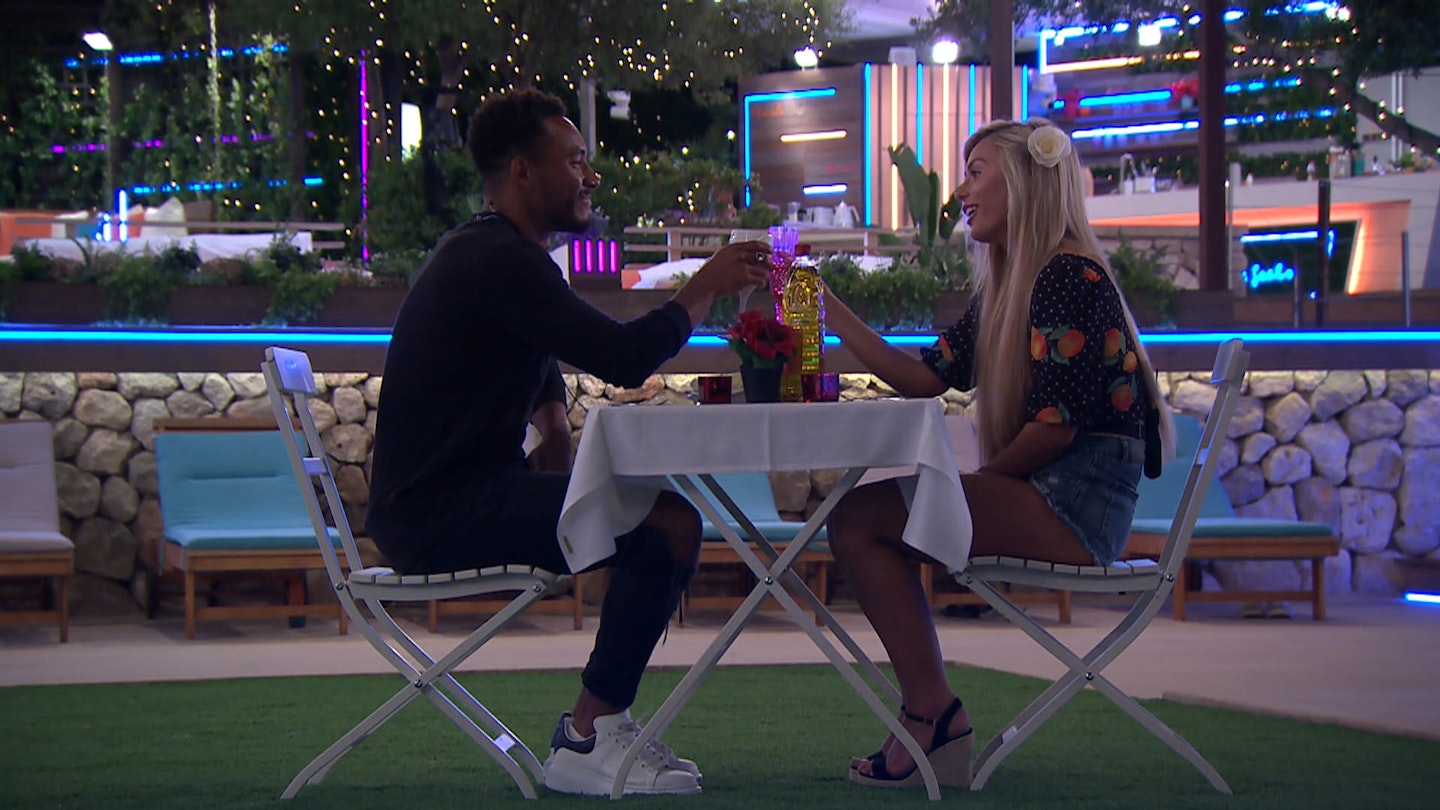 4 of 4
CREDIT: ITV2
4. It's decision time on date night
Ellie's date with Josh gets off to a smooth start. Josh reveals: "I feel good about Georgia but I also feel like it's been three days and I'm happy that you've picked me. I think it'd be interesting getting to know you a bit better."She then moves on to Wes, and admits she's the 'most nervous' about the date with him. "You weren't an easy pick but I think what this show is about is getting to know different people and if the relationship is real, you will come out at the end."Wes says: "I'm happy and I would say one of the happiest but there's no saying I couldn't be happier."Ellie's third date is with Alex aka Dr Love – will the evening end on a sweet note?Alex also enjoys a starter with Zara."I find you endearing," Zara tells Alex. "Within two minutes of speaking to you, I knew there was a side to you that either no one had brought out yet or we just haven't seen. You came in here and you had such a rocky start and now you've just hit the jackpot, you've got two girls who are interested."She then shares a main course with Eyal who reveals not all his eggs are in Megan's basket.Will Zara's third date with Adam be her luckiest? Tune in to Love Island tonight on ITV2 at 9pm to find out.