Love Island 2021 star Shannon Singh has caused quite a stir of late with her latest fashion statement. Shannon posted a picture of herself on Instagram wearing a shimmering sheer bodysuit and her fans WENT WILD.
They were mostly on board with the look. One fan wrote, "wow how amazing do you look? stunning Shannon."
Other's were not so keen on the slightly out there look, with one fan likening her to a power ranger. They wrote, "the newest power ranger?"
Some fans thought from the picture that Shannon was nude due to the tightness and colour of the bodysuit. One fan commented, "Naked @iamcardib she winning mate Cardi ain't got Nuten on you."
Shannon was quick to explain that she wasn't in fact naked and wasjust wearing a £124 skin tone bodysuit from SKIMS.
In fact, if fans had even read the caption before commenting they would have seen that Shannon wrote, "And no I am not naked but would it matter if I was."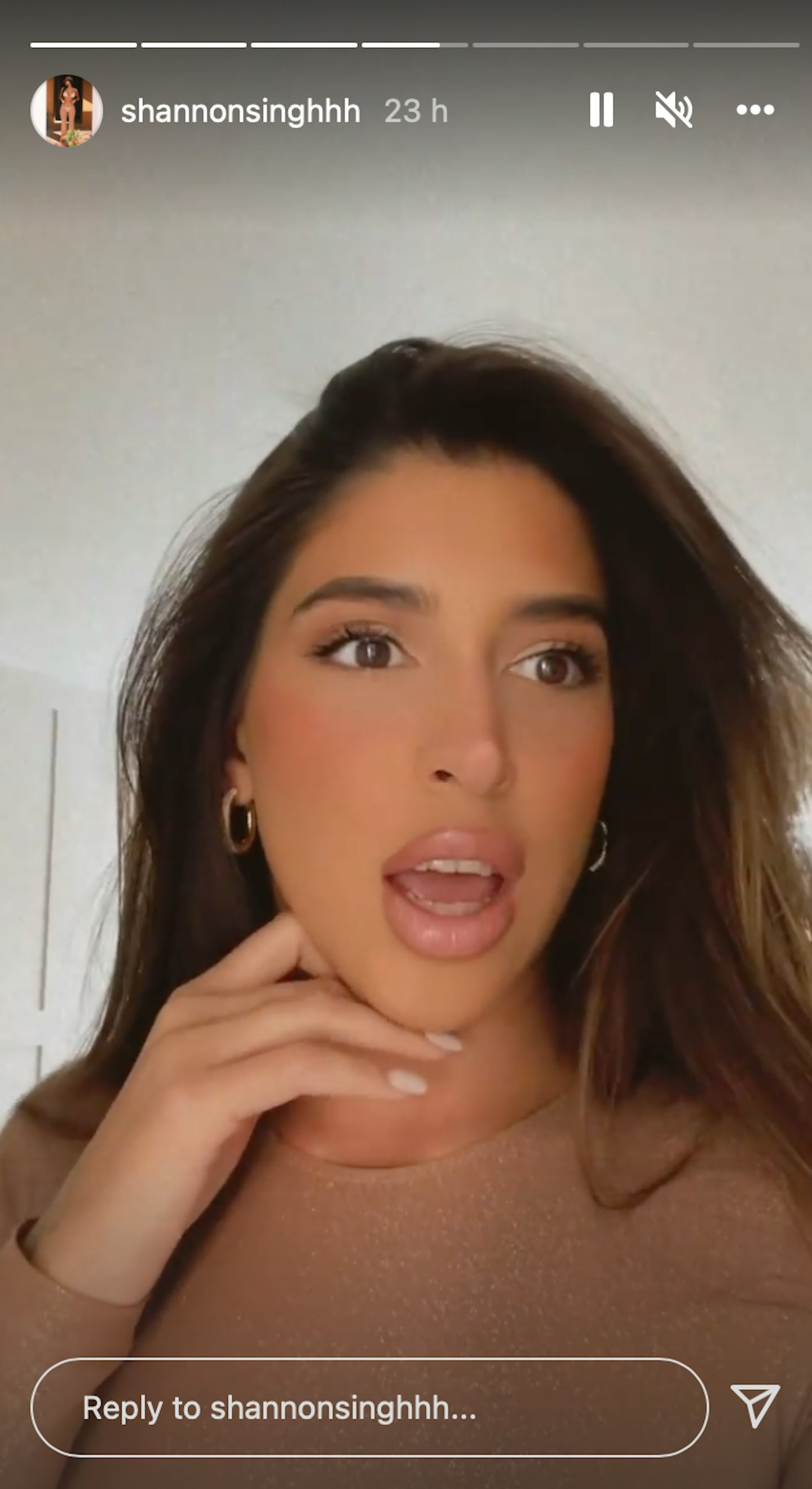 Shannon questioned why it would even be an issue if she was naked and rightly so. In a series of posts on her Instagram story, she said, "I don't know why women, and girls in general that are just confident and a bit more out there, offend so many people.
"I feel like the naked body is such a taboo subject and people get so triggered by a woman that is proud to show a bit of skin. I don't understand it. If you don't like it, I'm the wrong person to follow."
Whilst Shannon was clearly a big fan of the fit, in the comments she did reveal that there was a slight issue with the bodysuit. When one fan asked her, "where is this from because I need it for dancers pls xx", Shannon replied "@anotherdimensionagency @skims baby but it ripped at my arse."
Now that is a wardrobe malfunction and a half. Shannon Singh first achieved fame as a contestant on series 7 of Love Island back in 2021. Whilst she made a big impression on fans, she was sadly the first contestant to get kicked out of the villa. We can't wait to see what other daring looks she has planned in the future.
Check out The best SKIMS dupes that are (almost) as good as the real thing:
The very best SKIMS dupes (thank us, later)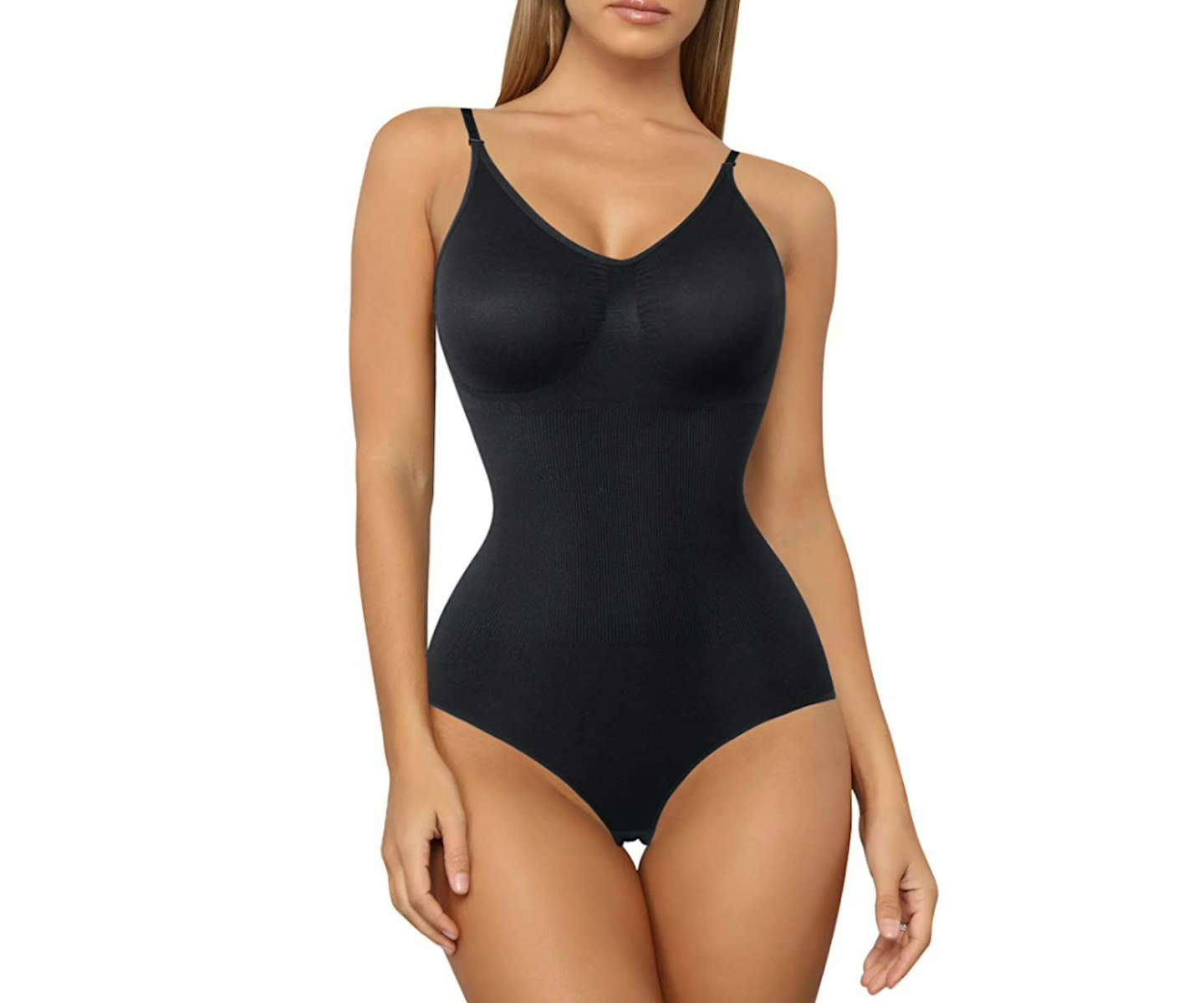 1 of 25
CREDIT: Amazon
Gotoly Shapewear Bodysuit with Spaghetti Straps
Gotoly does it again with their super flattering shapewear. This time, this bodysuit has thinner straps instead of thick straps, but still very SKIMS.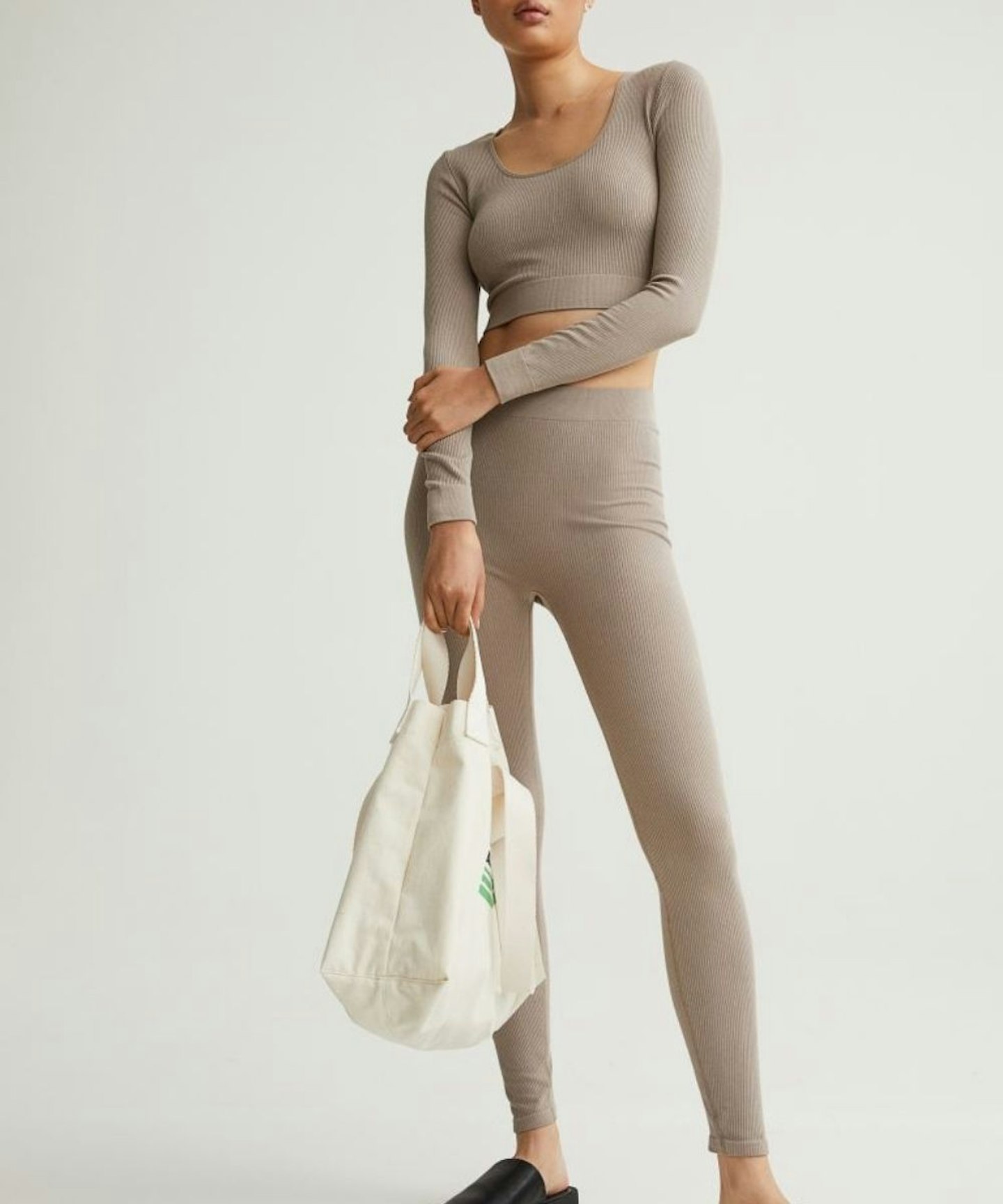 2 of 25
H&M Seamless Ribbed Leggings
These leggings are perfect for running errands and lounging indoors, pair them with the matching tee for a true SKIMS style look.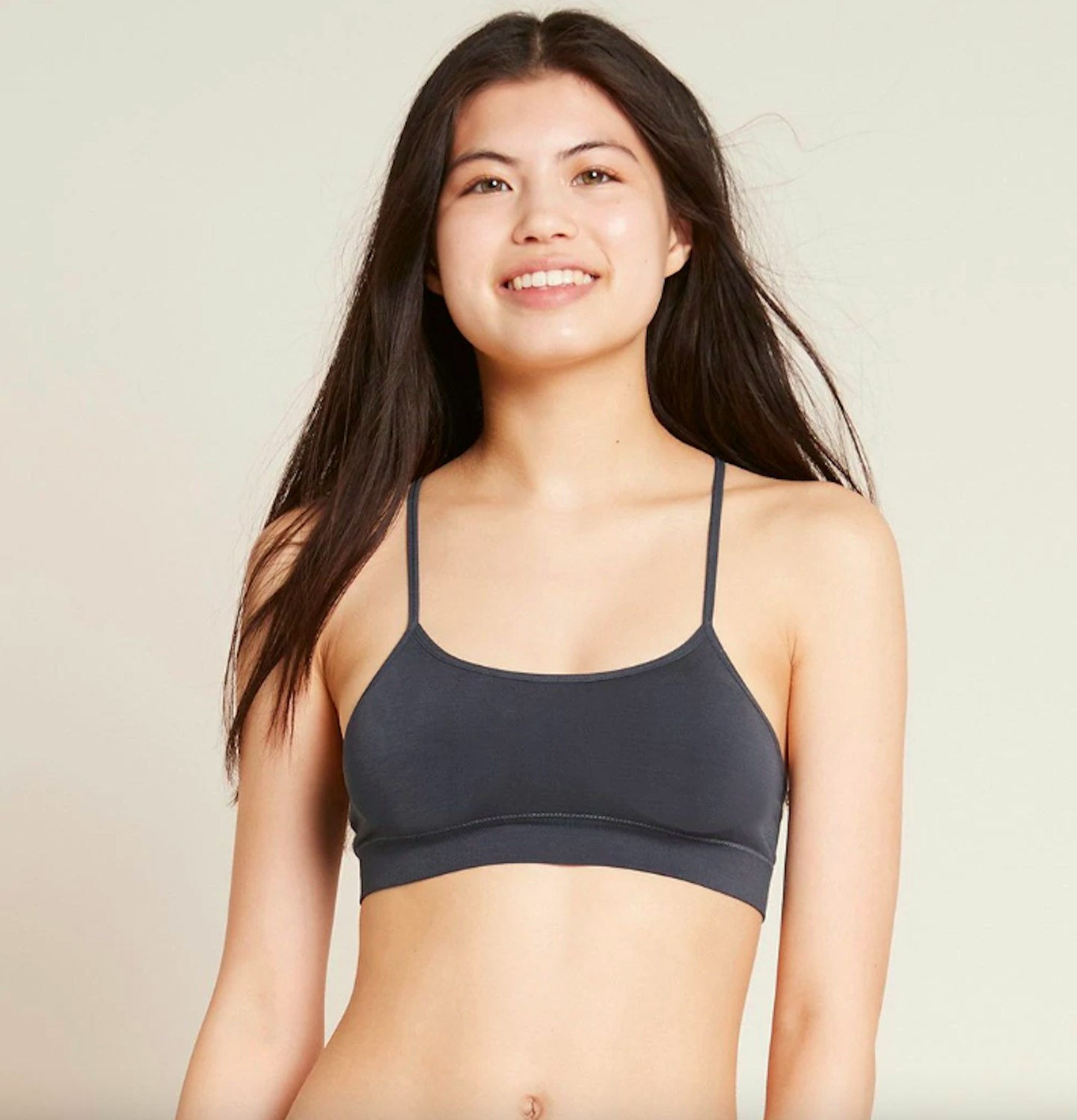 3 of 25
Boody LyoLyte Racerback Bra
Boody not only do the comfiest bras in all of existence (no, really, check out their reviews) but they are also a great dupe for SKIMS.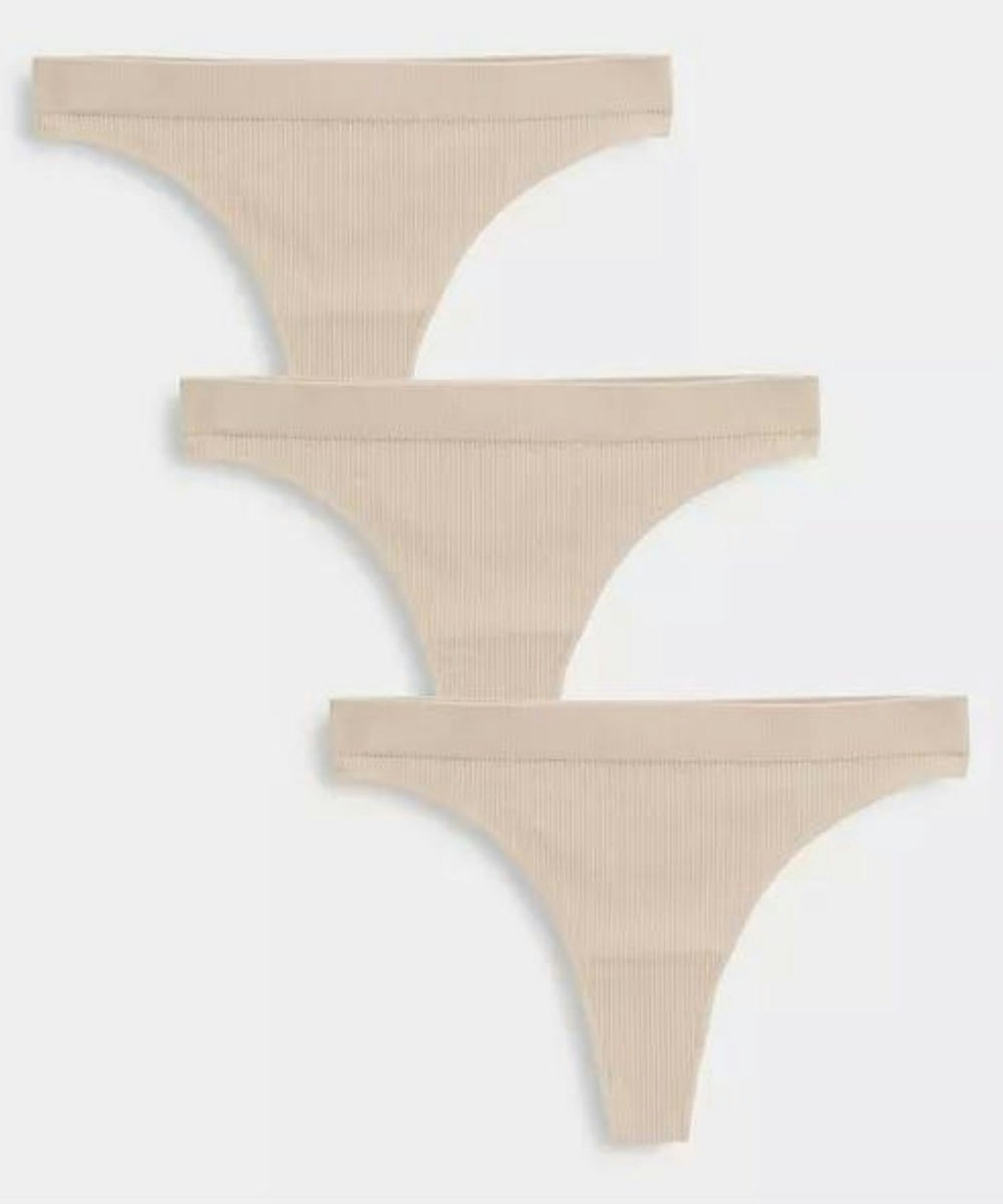 4 of 25
Weekday Cat Ribbed 3 Pack Thongs In Beige
Pair the matching Weekday Cat Bralette with this pack of three thongs for a gorgeous underwear set for every occasion.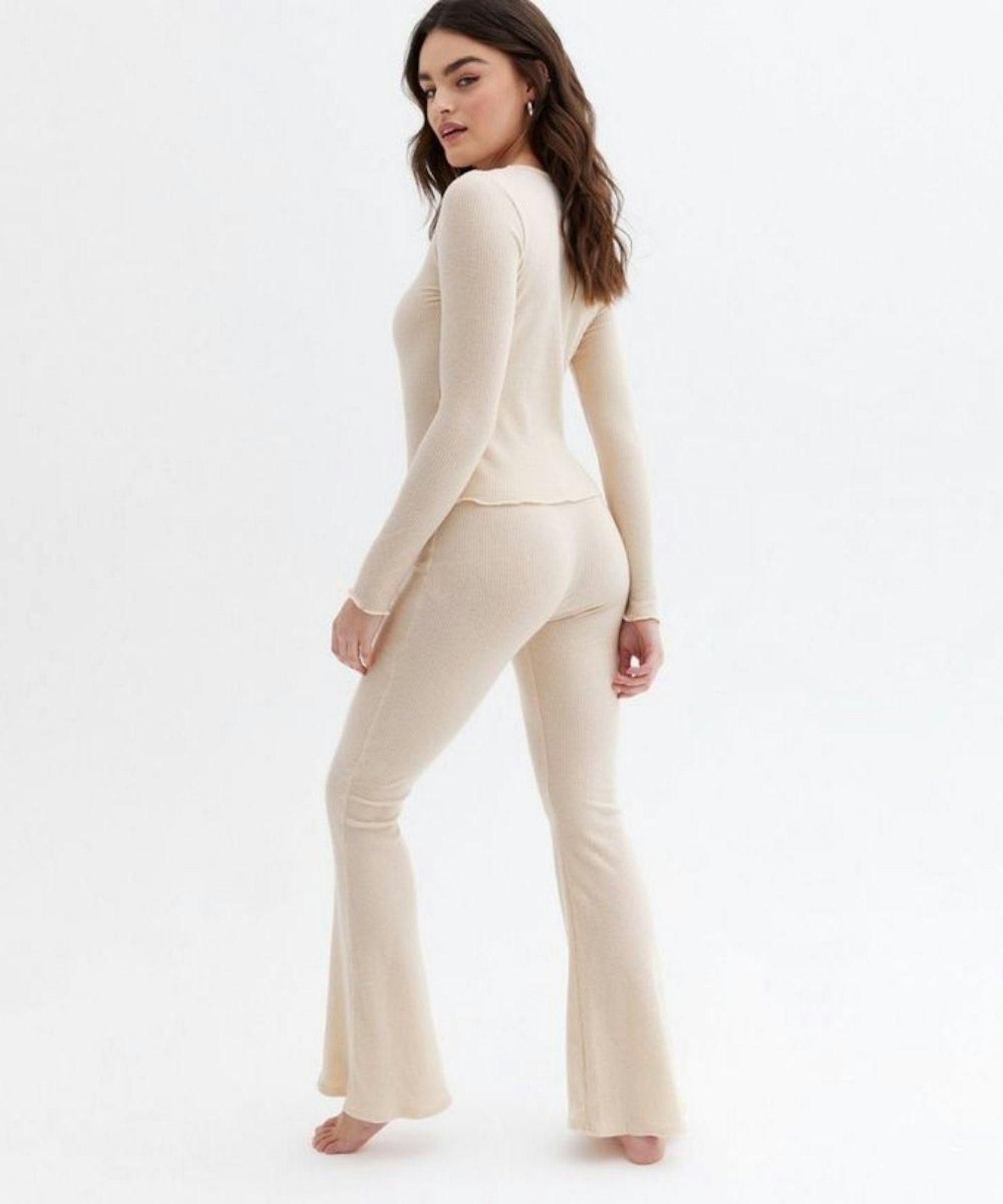 5 of 25
Cream Ribbed Frill Top and Flared Trouser Lounge Set
Look forward to lounge days with this cream ribbed set, in a gorgeous cream shade, it's light and breathable for effortless chillin'.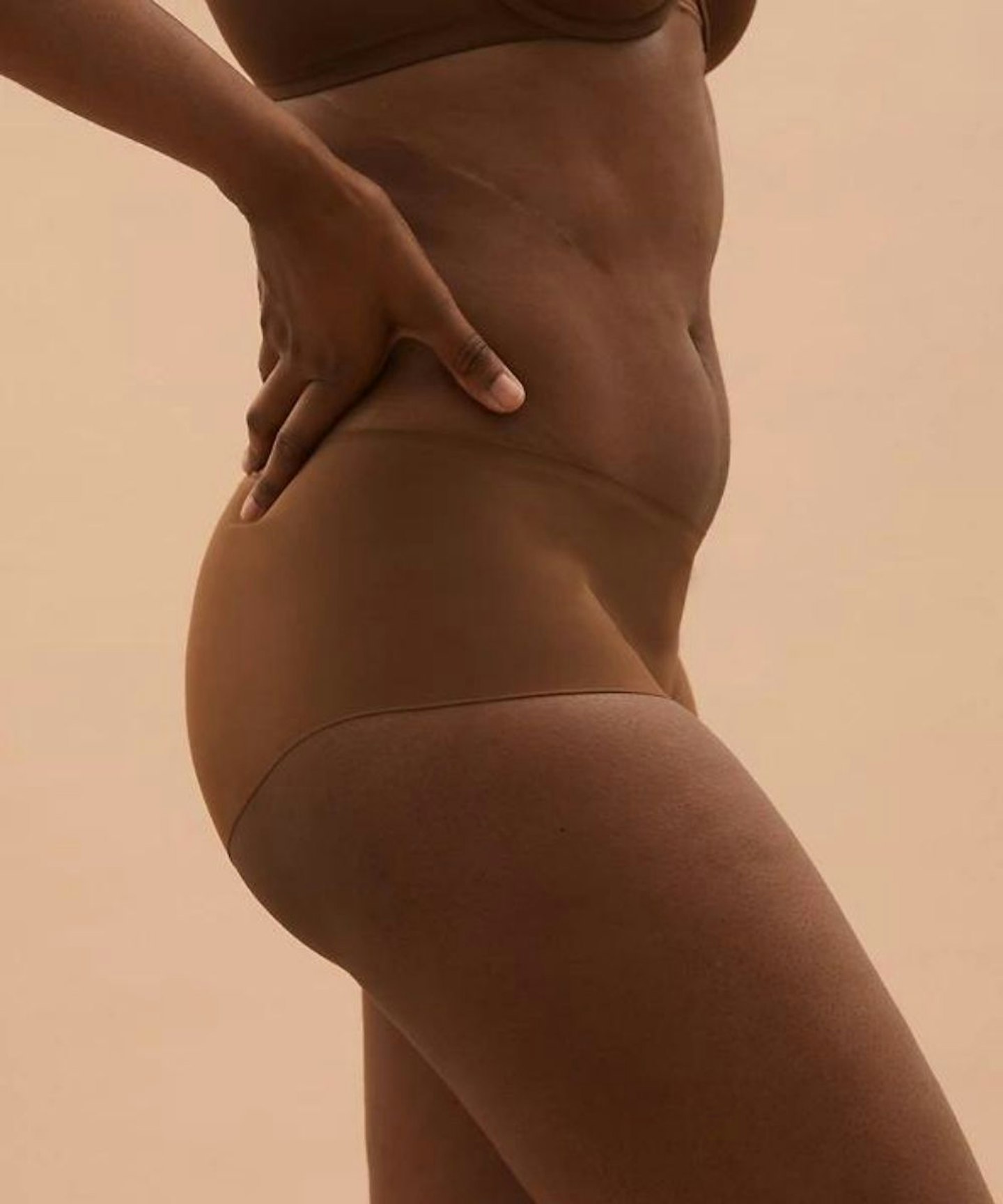 6 of 25
3pk No VPL High Rise Knicker Shorts
These no-show shorts will feel like a second skin. Their high-rise cut and full bum coverage give all-day comfort while going unnoticed under any outfit.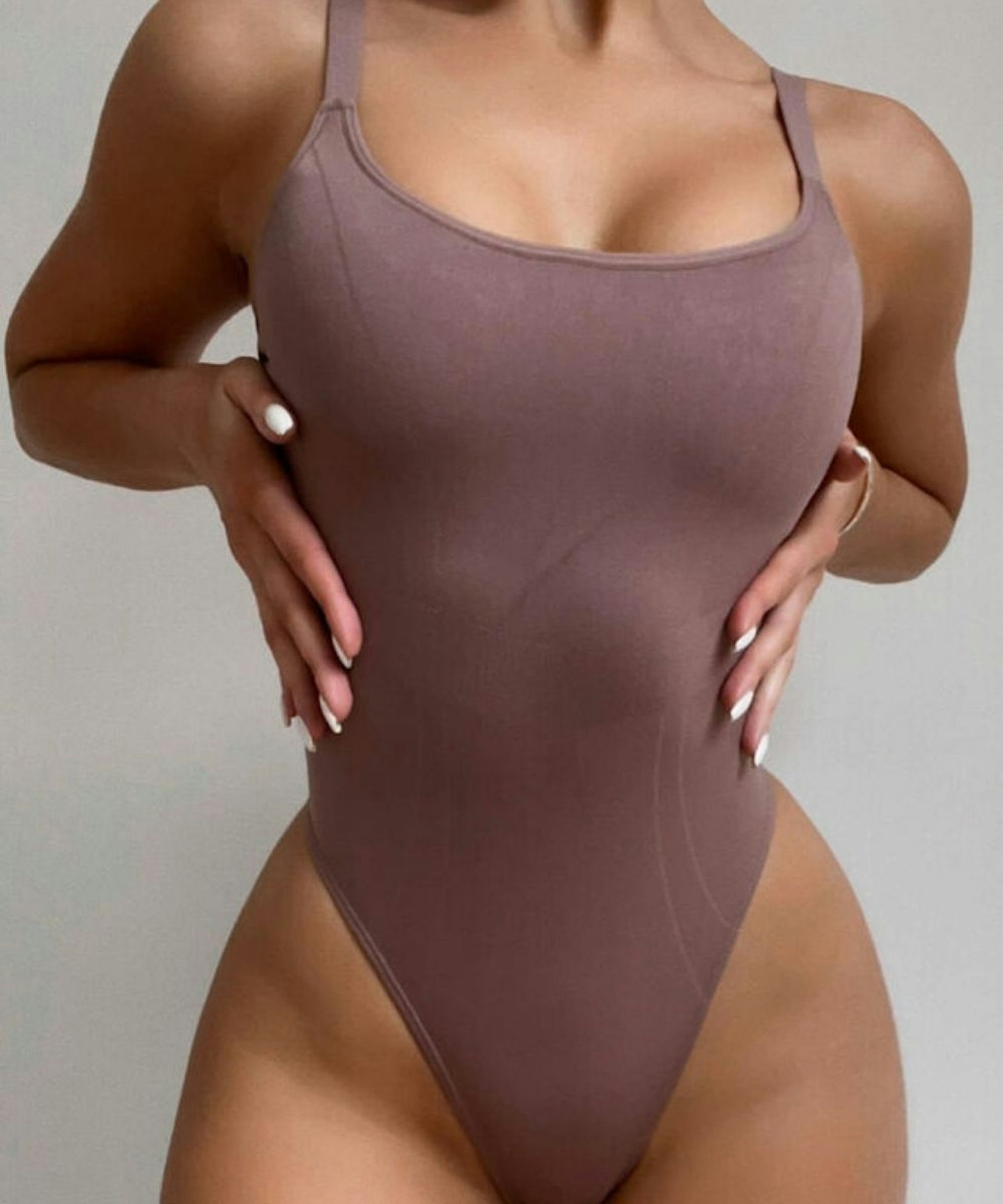 7 of 25
Contour Seamless Thong Bodysuit
Both a statement and an essential. Designed in a premium, stretch knit fabric with mid-range compression, this bodysuit is made with seamless construction, meaning it will hold, shape and beautifully flatter your gorgeous body.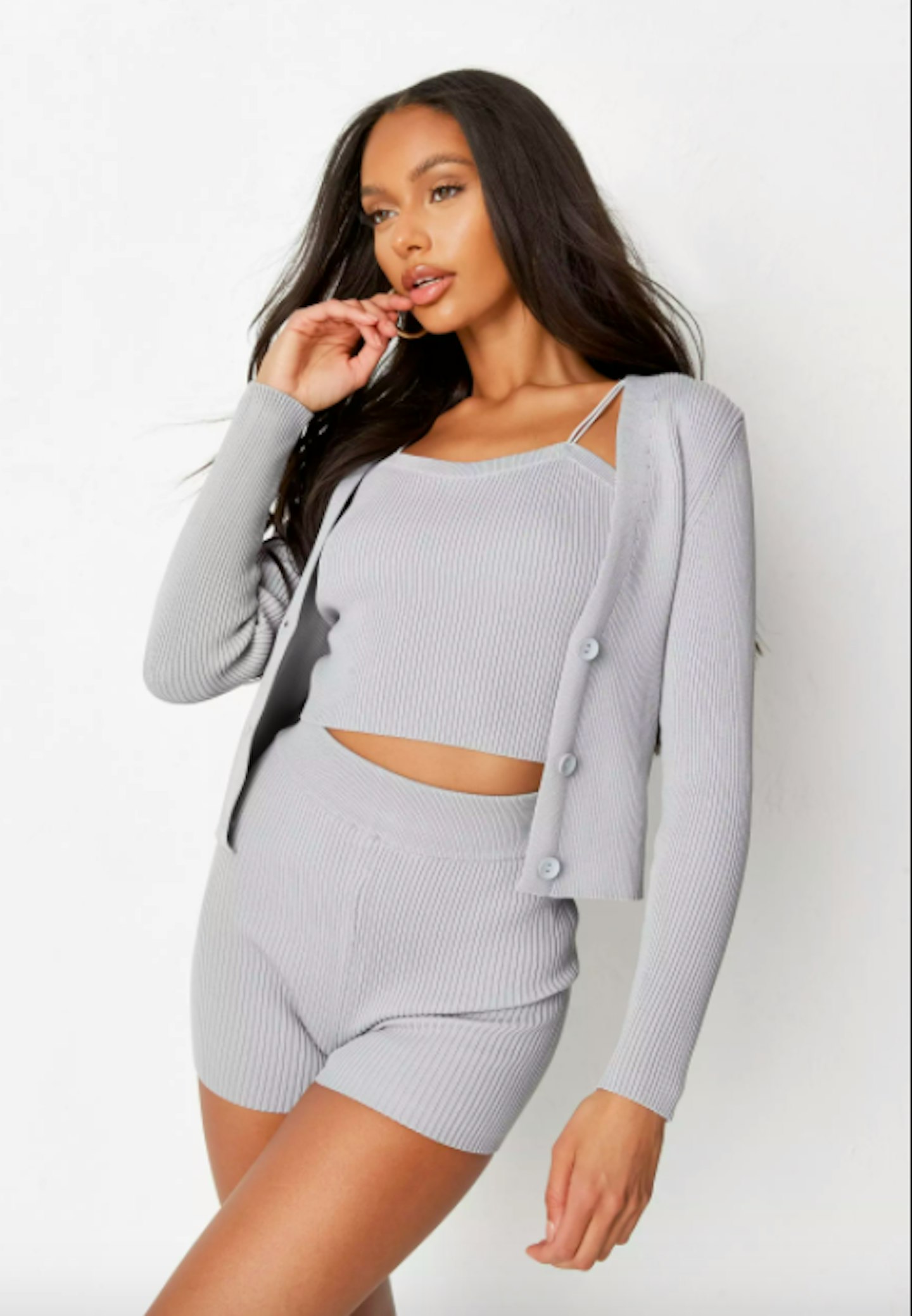 8 of 25
CREDIT: Missguided
Grey Co Ord Rib Knit Cardigan
A cropped cardi is a wardrobe essential and this Missguided beauty is too good to miss.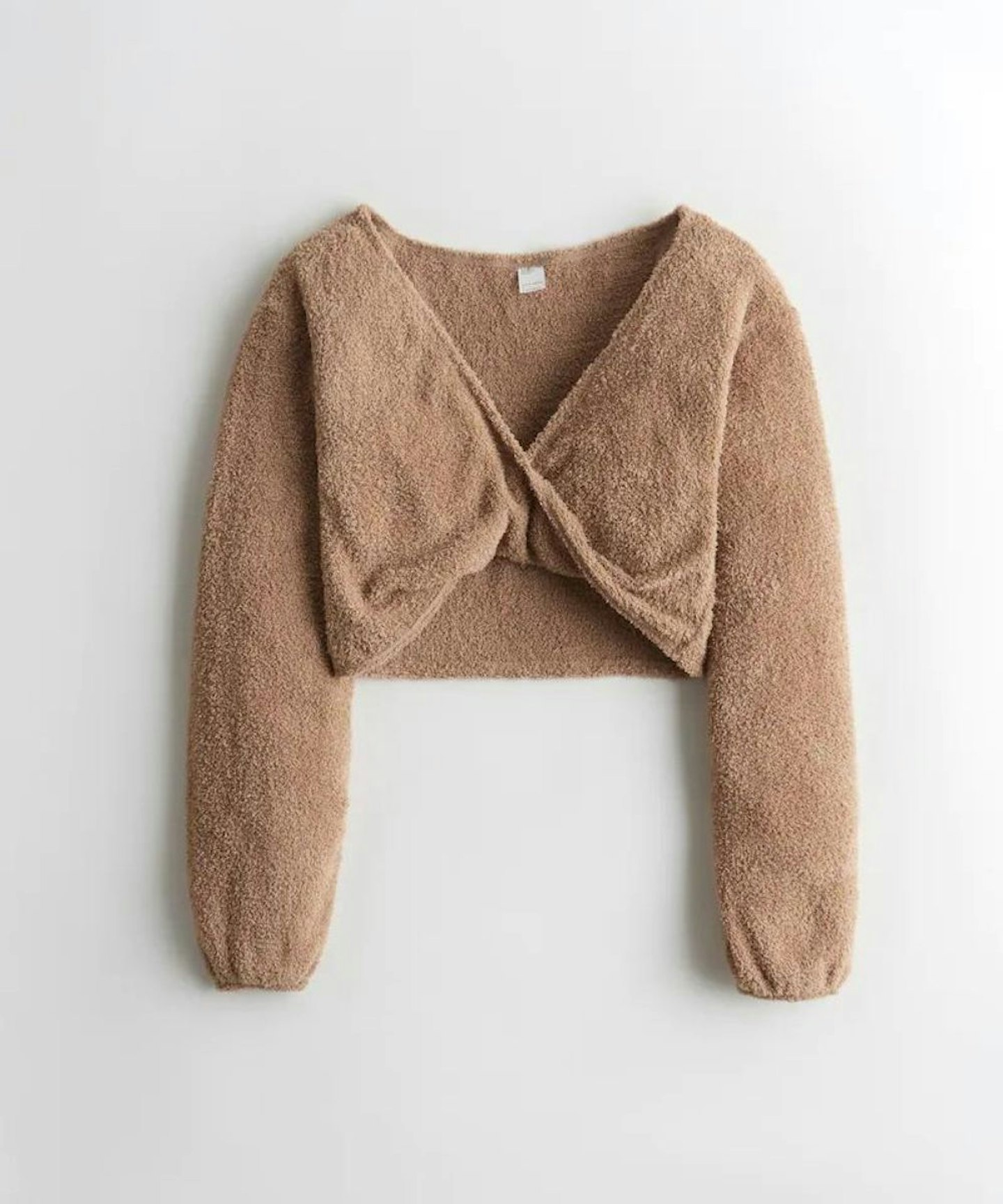 9 of 25
Gilly Hicks Boucle Twist Front Top
Made of cosy and super soft boucle fabric, this pretty top features long sleeves, a v-neckline and a front twist detail.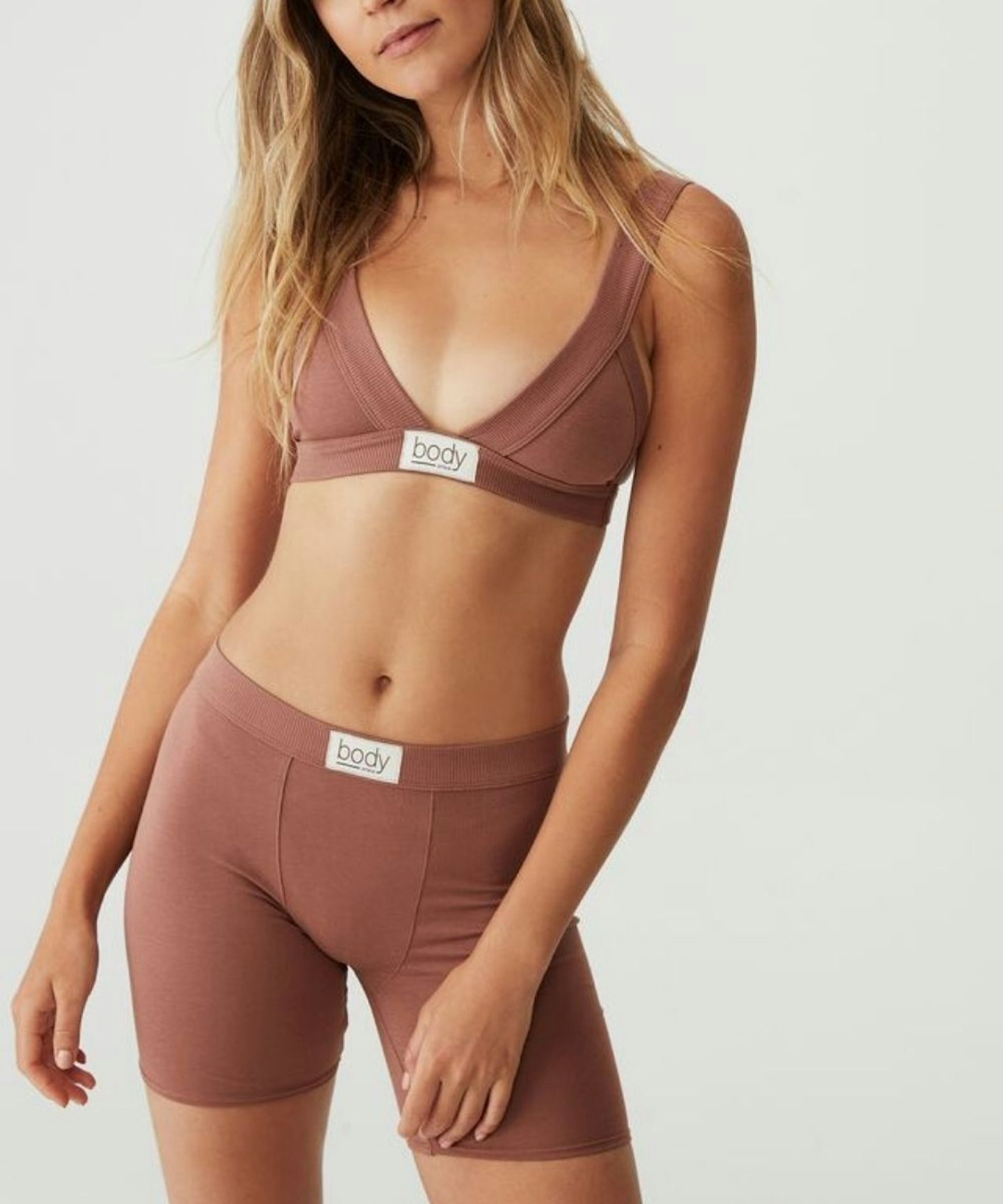 10 of 25
Organic Cotton Boxing Short
An amazing dupe for one of SKIM's most recent collections, these boy shorts exude comfy vibes and the hazelnut tone is super on brand.
11 of 25
CREDIT: Amazon
Gotoly Shapewear Bodysuit
This tummy-control leotard is the ultimate everyday staple.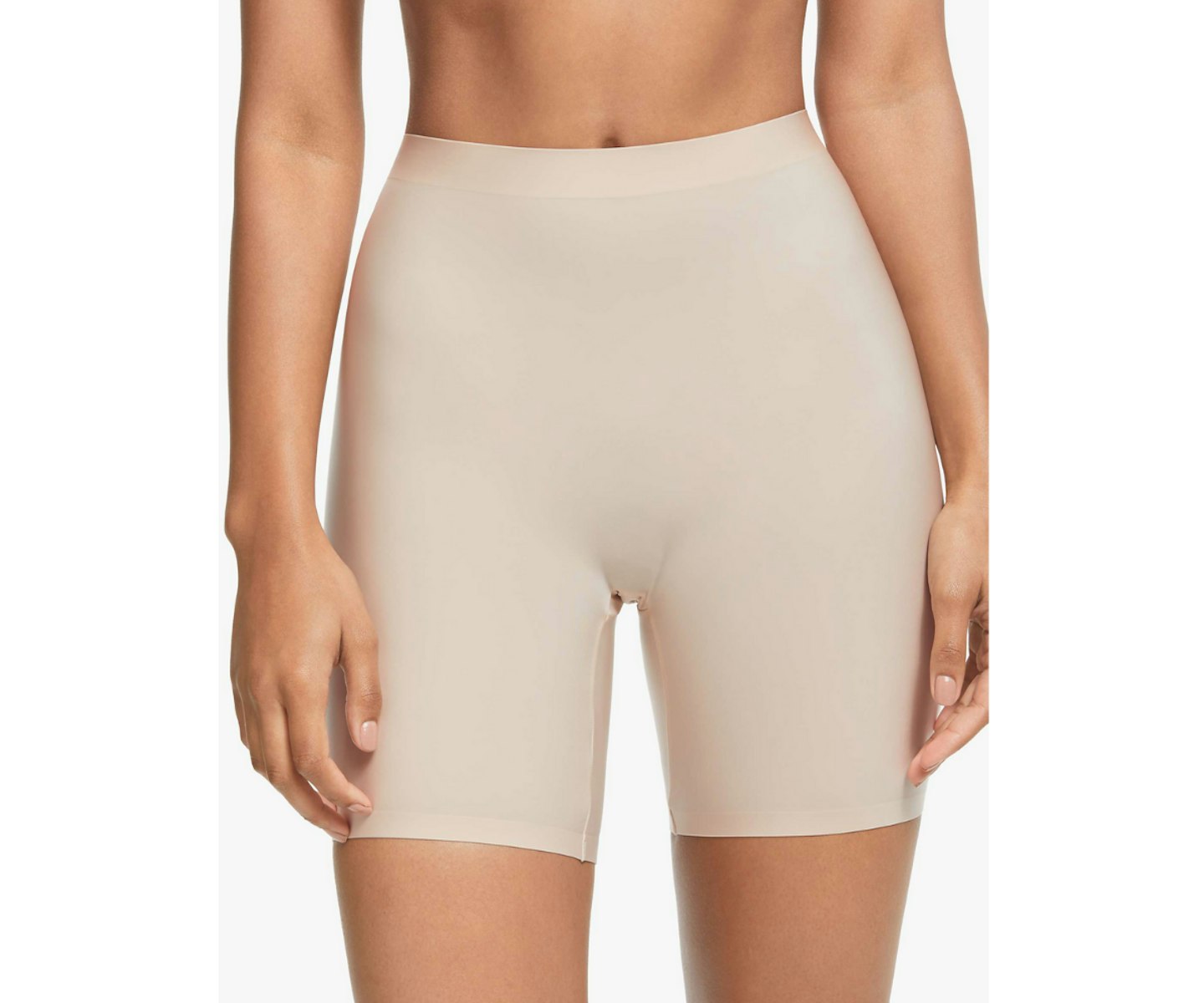 12 of 25
CREDIT: John Lewis & Partners
Tessa Light Control Thigh Slimmer Shorts in Almond
These shapewear shorts help to give a smooth silhouette. Reviewers have gone mad for this pair of slimming shorts, making it a John Lewis bestseller.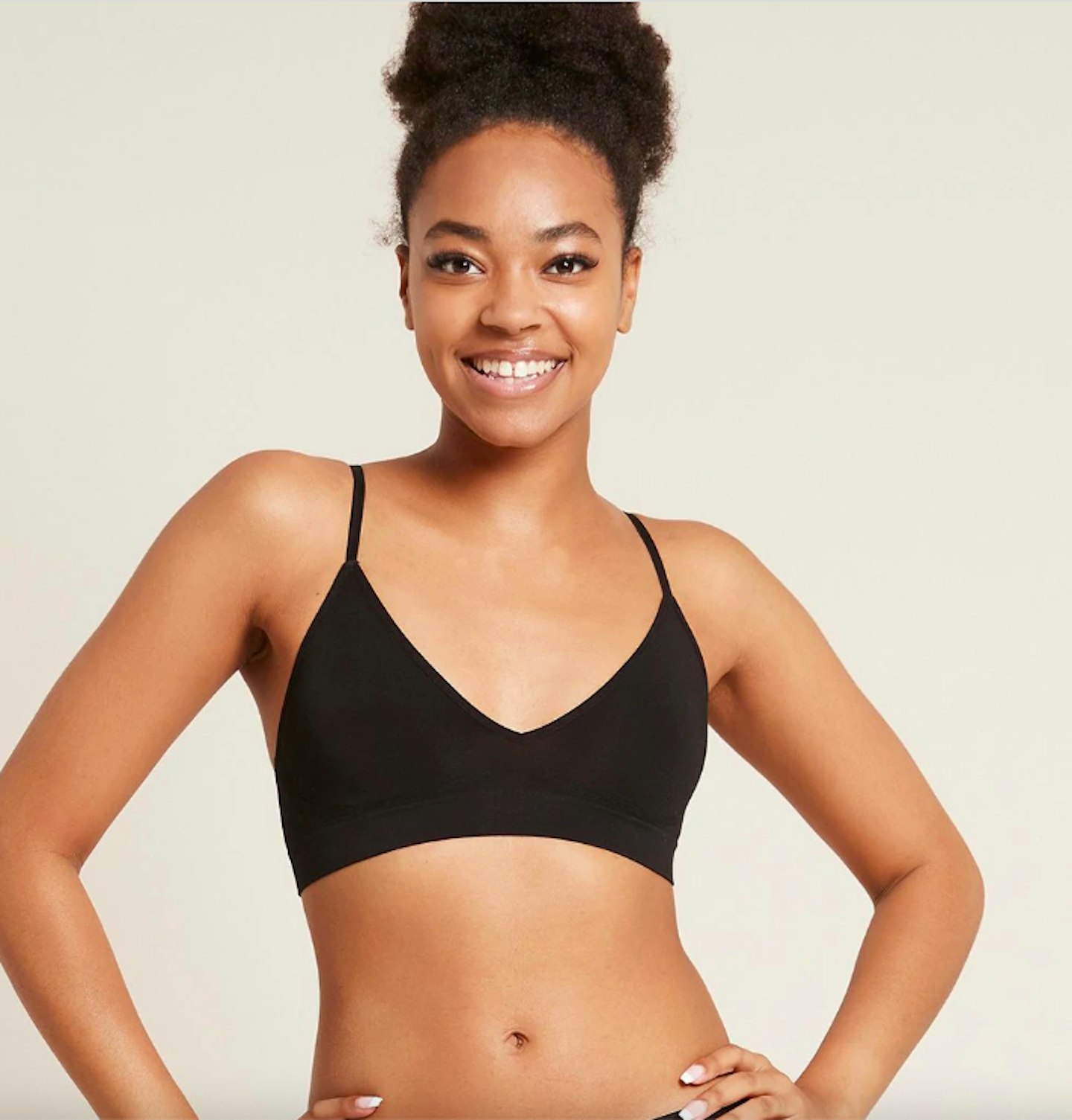 13 of 25
Boody LyoLyte Triangle Bralette
This softer-than-soft triangle bra was made for lounge days. One chuffed customer said, "incredibly comfortable that I forget I'm wearing it".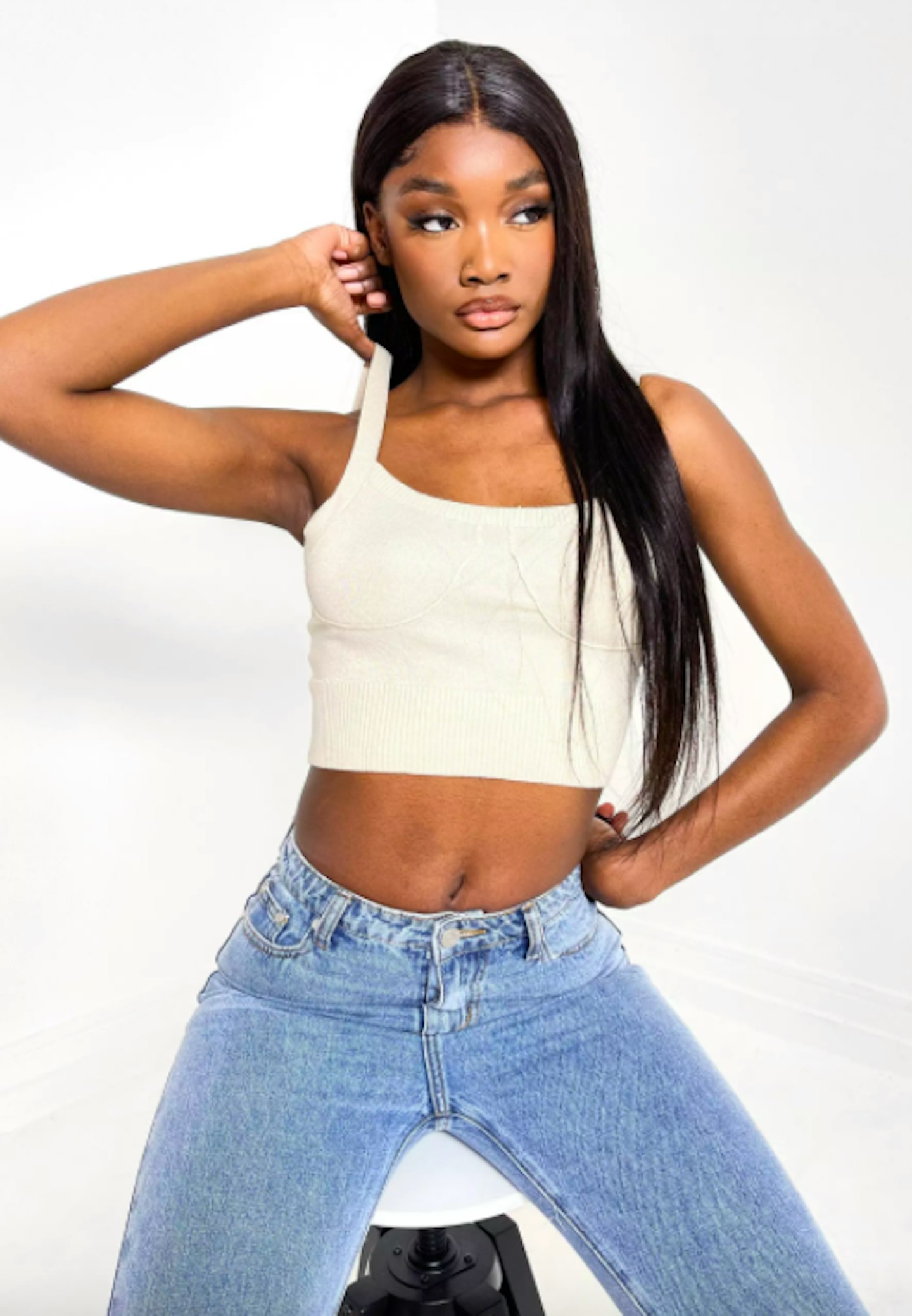 14 of 25
CREDIT: Missguided
Stone Co Ord Cupped Detail Knit Cami Top
Everyday dressing made easy.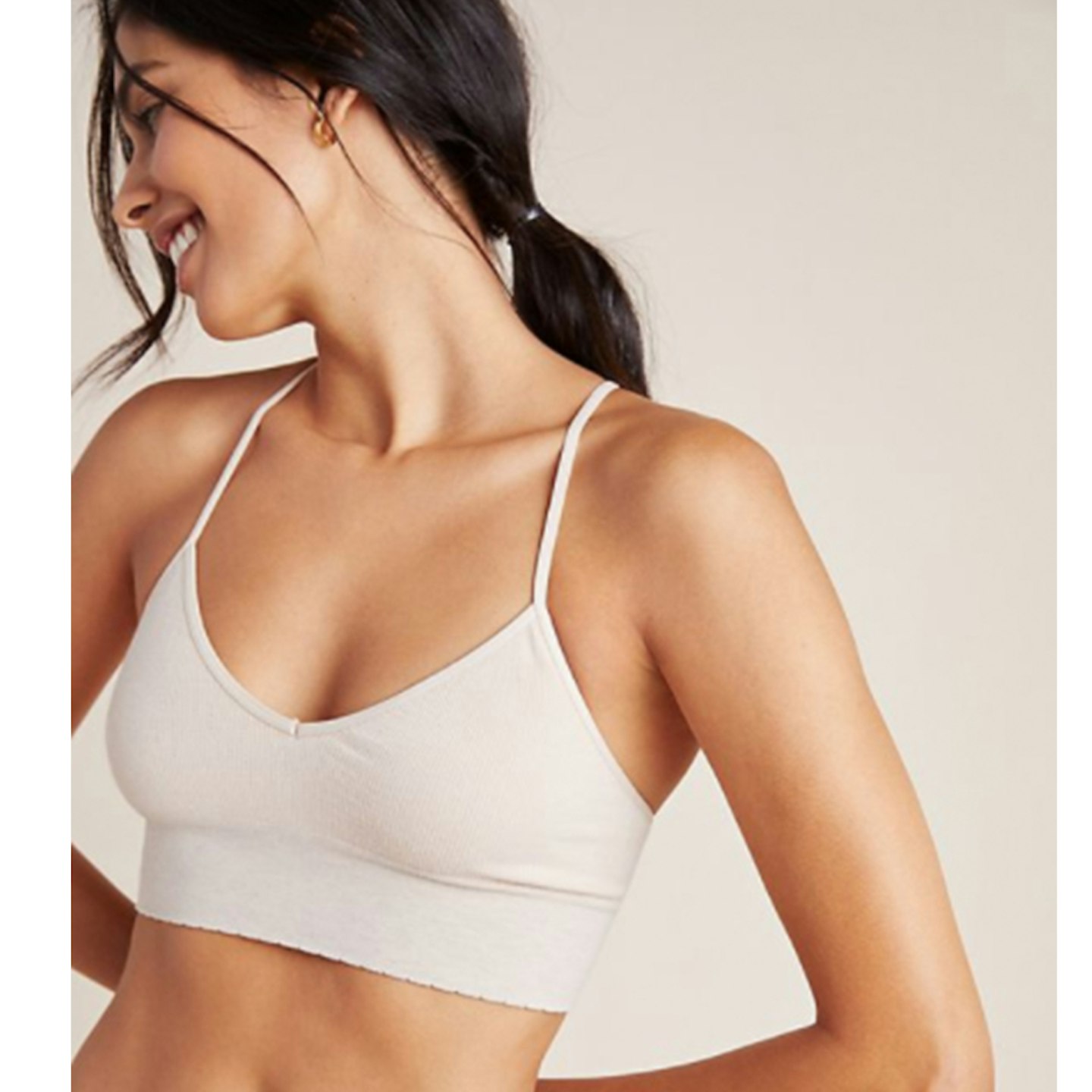 15 of 25
CREDIT: Anthropologie
Floreat Seamless T-Back Bralette in Nude
Go back to basics with this beaut nude bralette.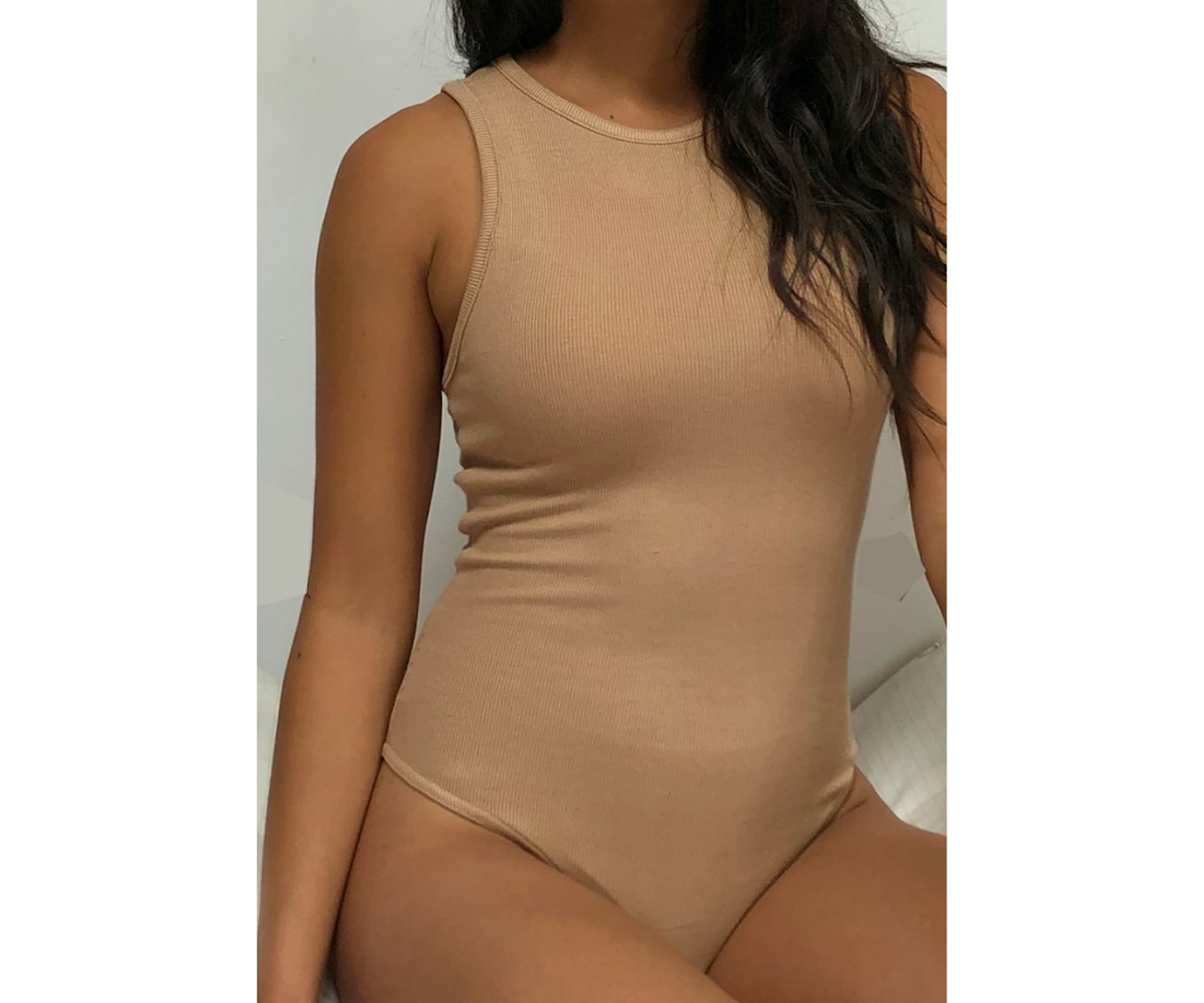 16 of 25
CREDIT: PrettyLittleThing
Sand Soft Rib Racer Neck Sleeveless Bodysuit
A bodysuit that's proved popular on PrettyLittleThing, this sleeveless bodysuit would look so cute under joggers.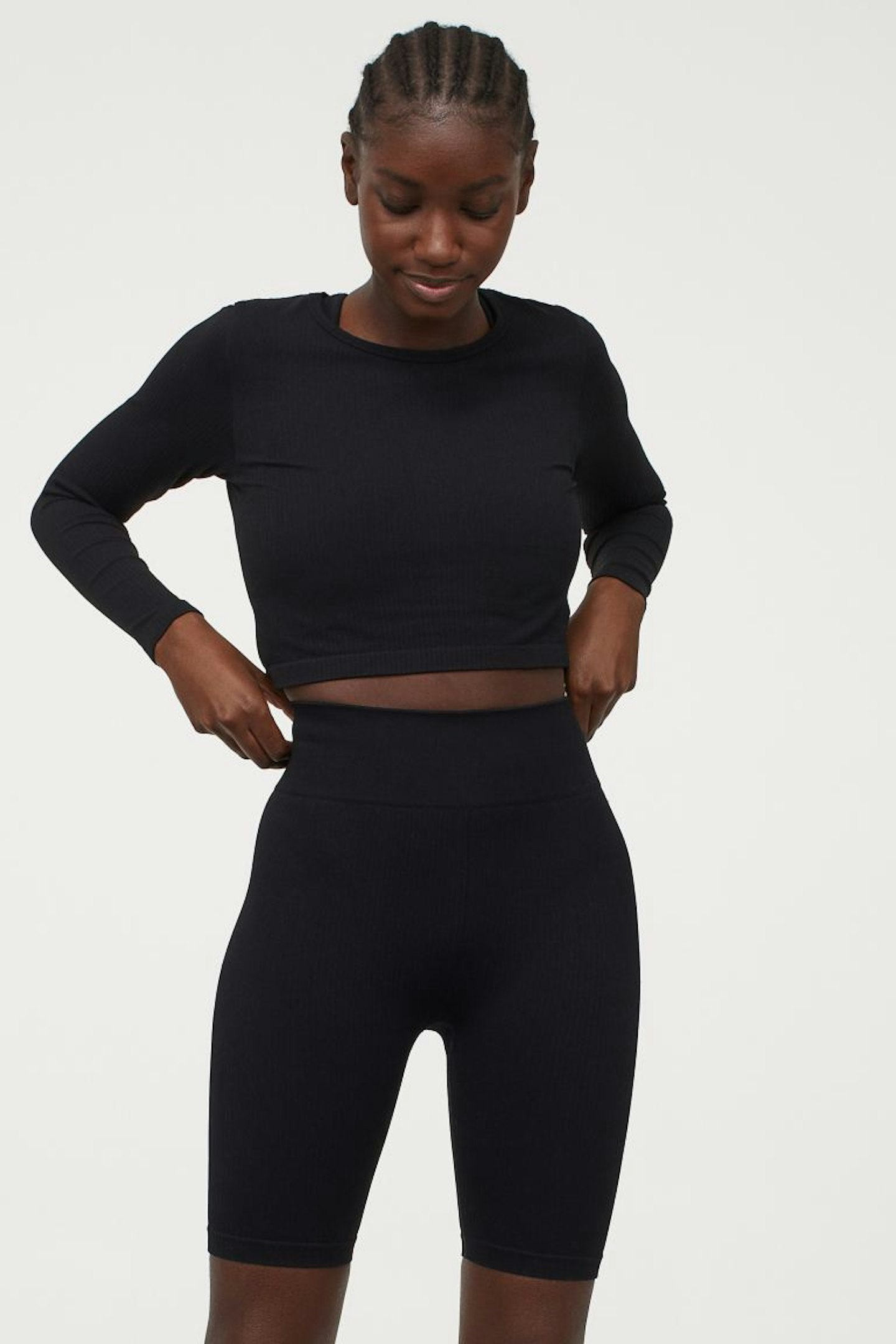 17 of 25
CREDIT: H&M
Seamless Biker Shorts
Cycling shorts are perfect for layering under an oversized tee for the summer.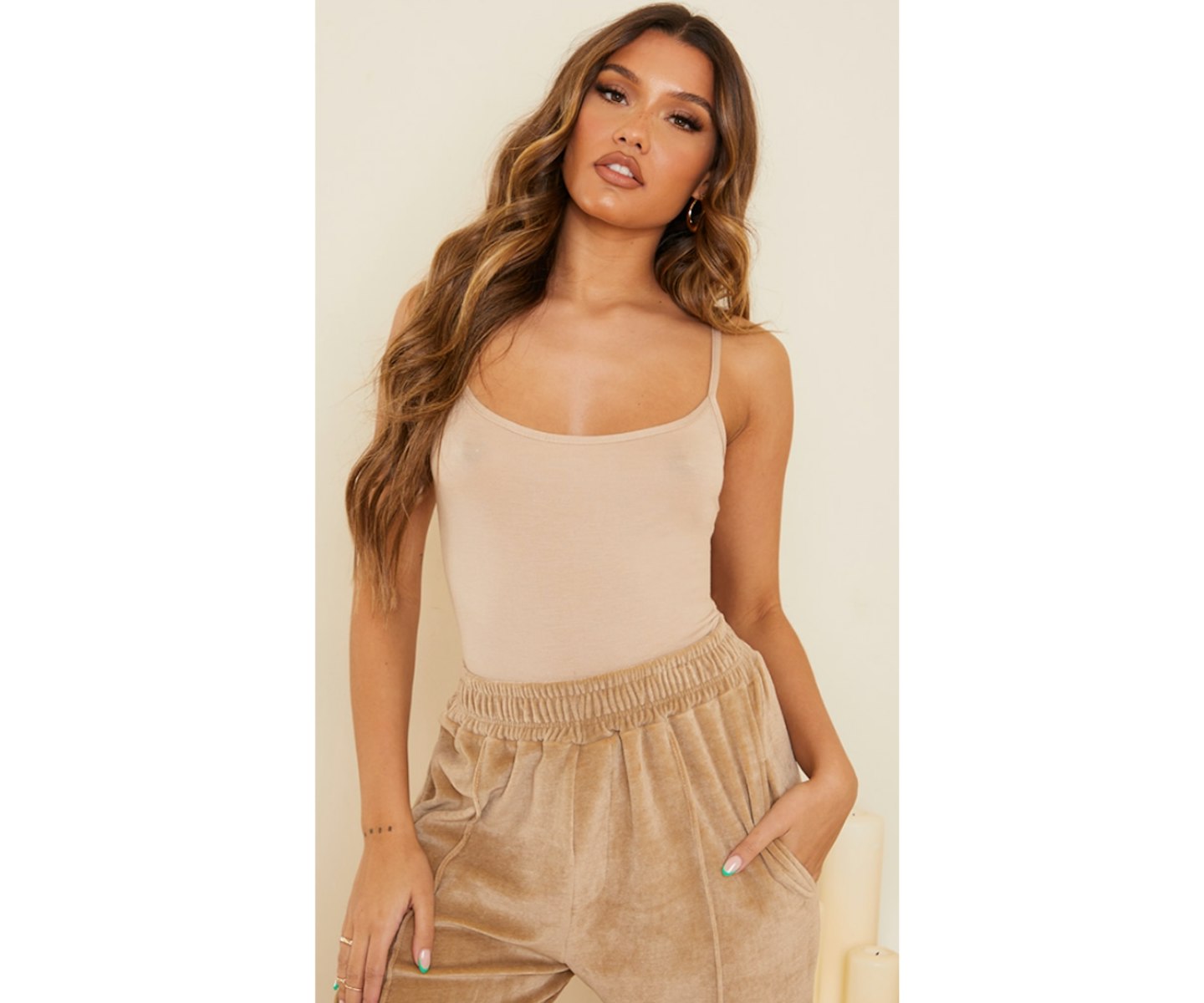 18 of 25
CREDIT: PrettyLittleThing
Basic Stone Strappy Vest Top
A must if you're wanting to recreate the Kim K look.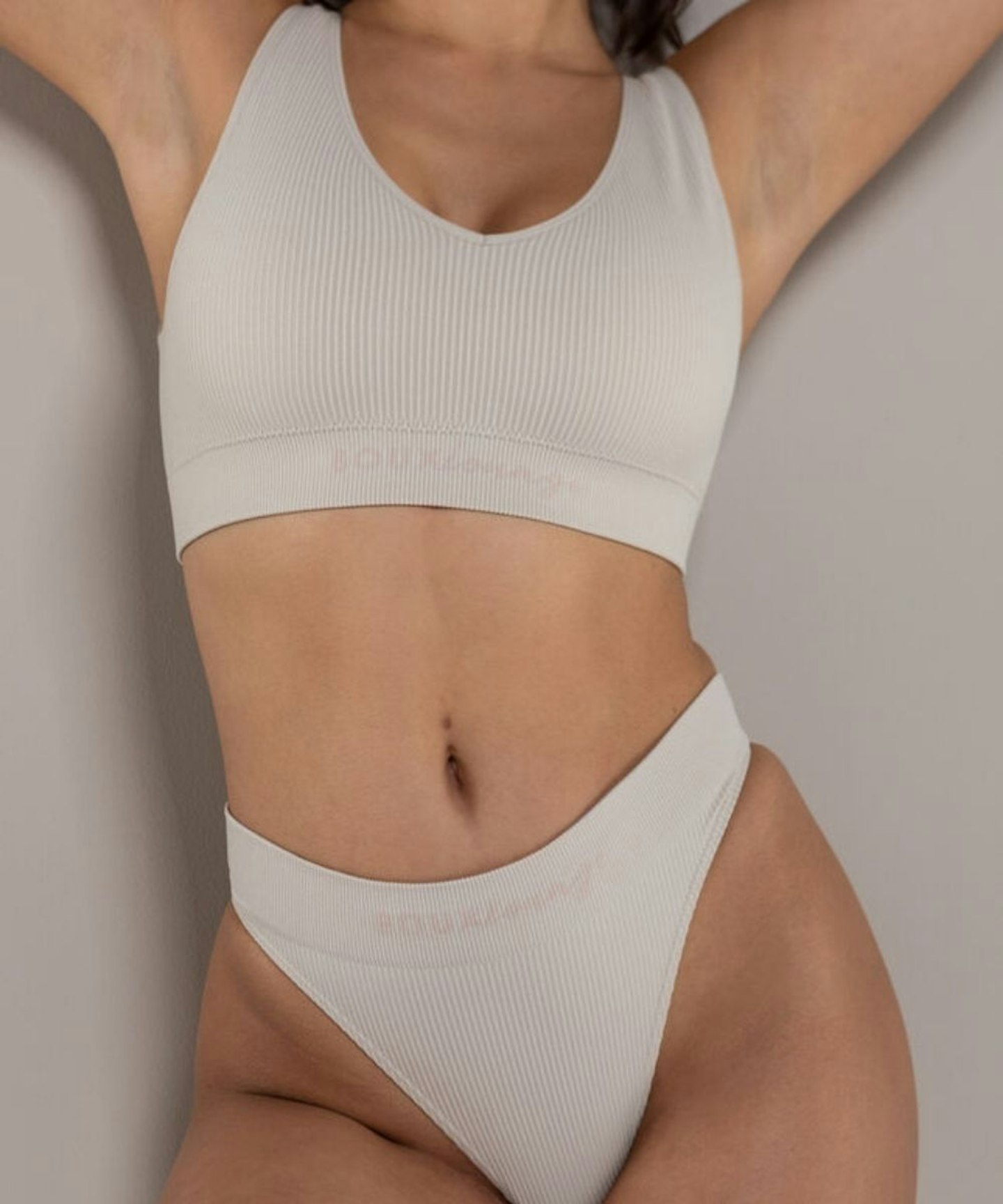 19 of 25
Ribbed Seamless Lounge Bralette
Meet your new favourite essential with this smooth-fitting, ribbed seamless bralette in stone. The ultimate lingerie set to lounge in all day.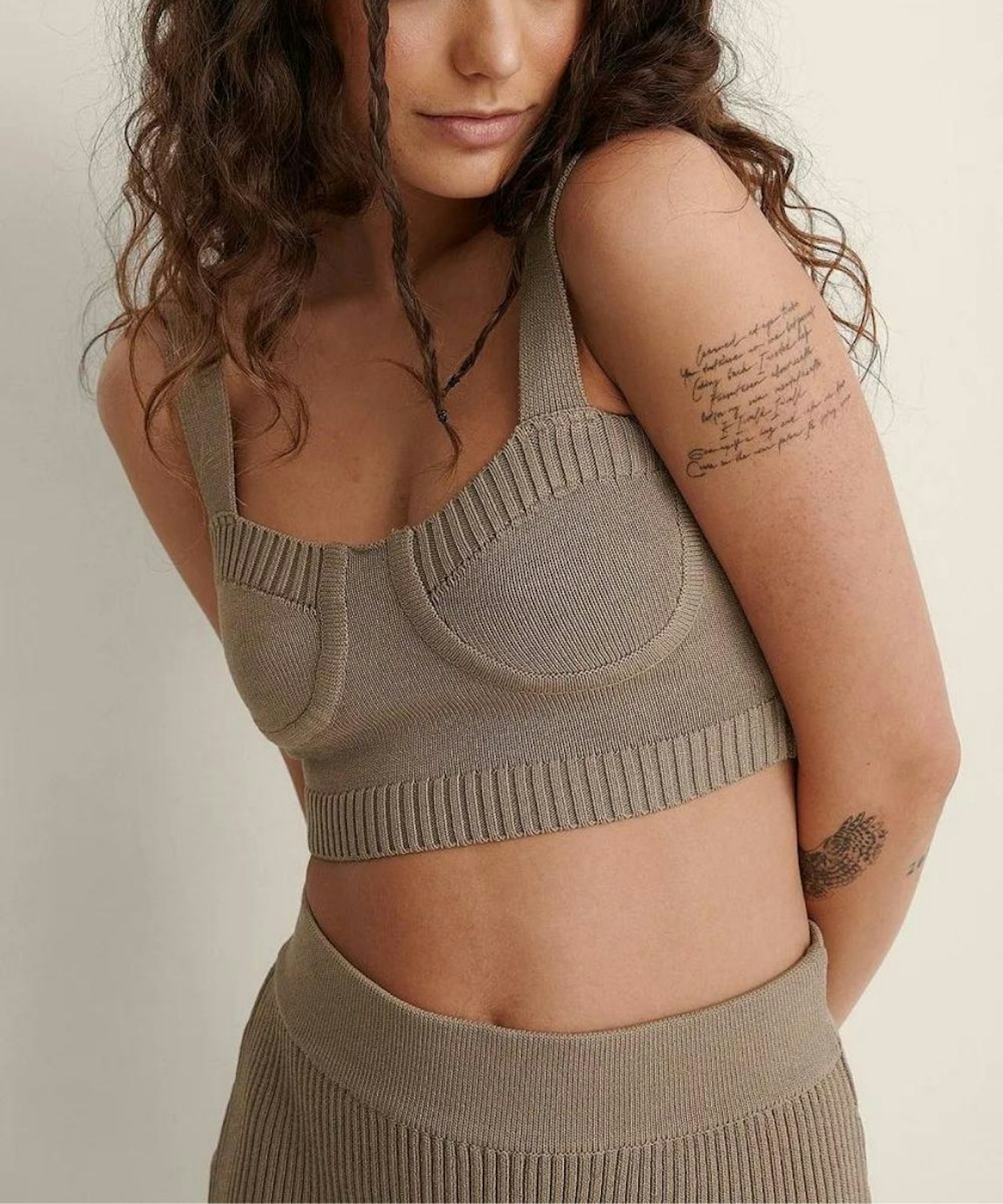 20 of 25
Cup Detail Knitted Top
We LOVE the cup detailing on this gorgeous knitted crop top, paired effortlessly with the matching skirt it's SKIMS but elevated, and at a fraction of the cost.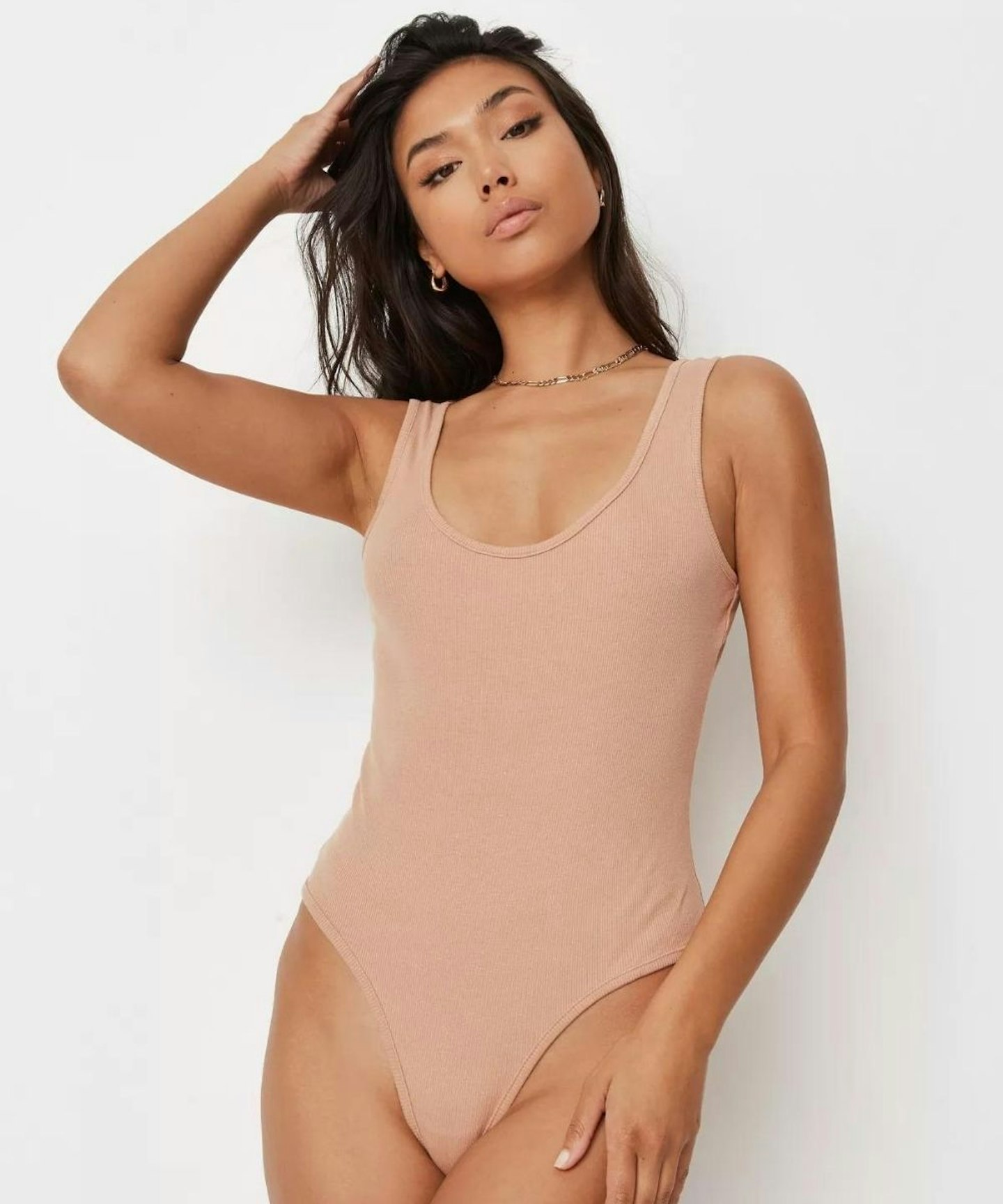 21 of 25
Camel Rib Scoop Neck Bodysuit
Finished in a ribbed knit, this scoop neck bodysuit is perfect for layering. A great fitting and skin-toned bodysuit is a SKIMS staple.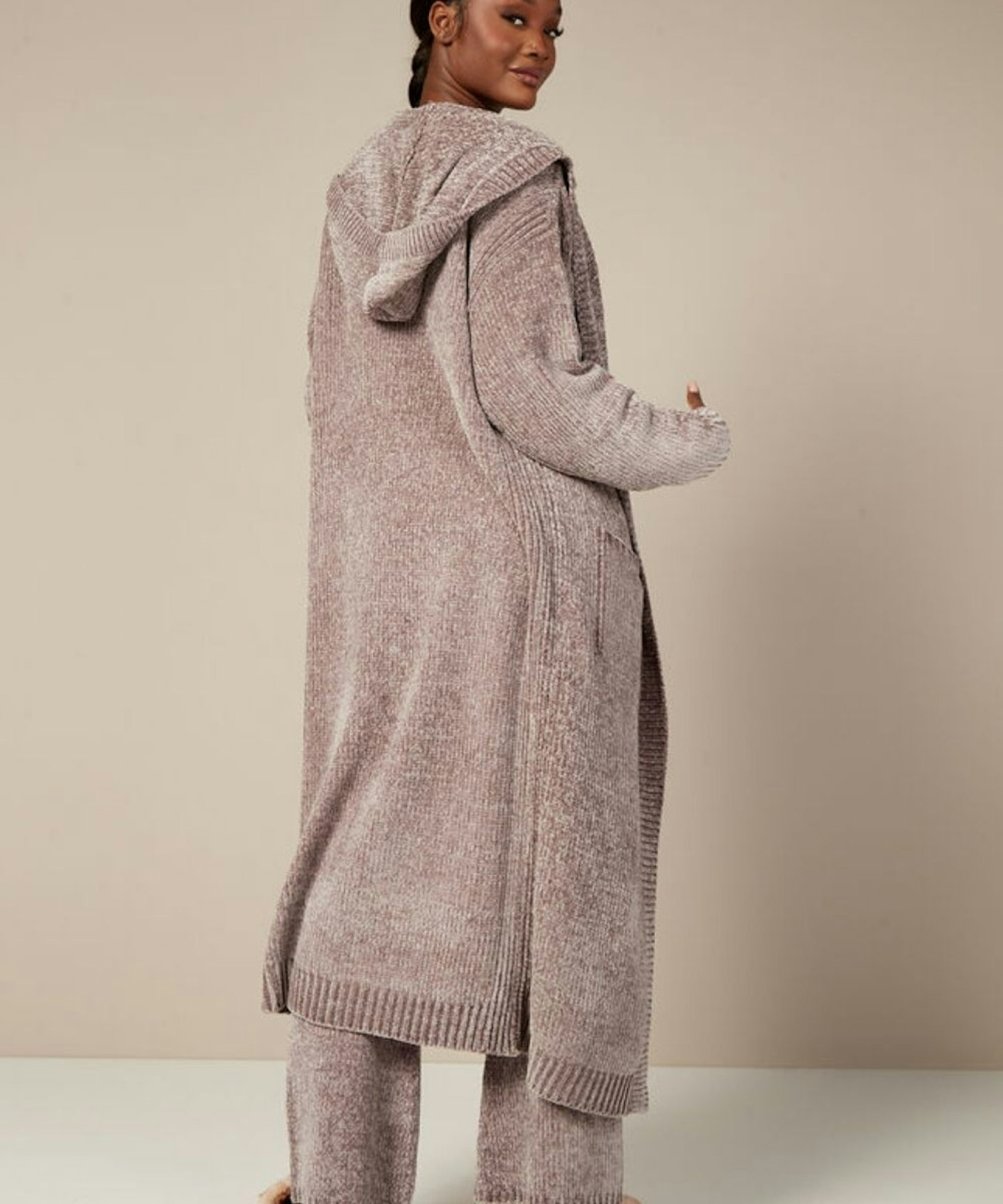 22 of 25
Chenille Longline Cardigan
Complete your lounging look with this cosy ribbed longline cardigan, ideal for chilly evenings.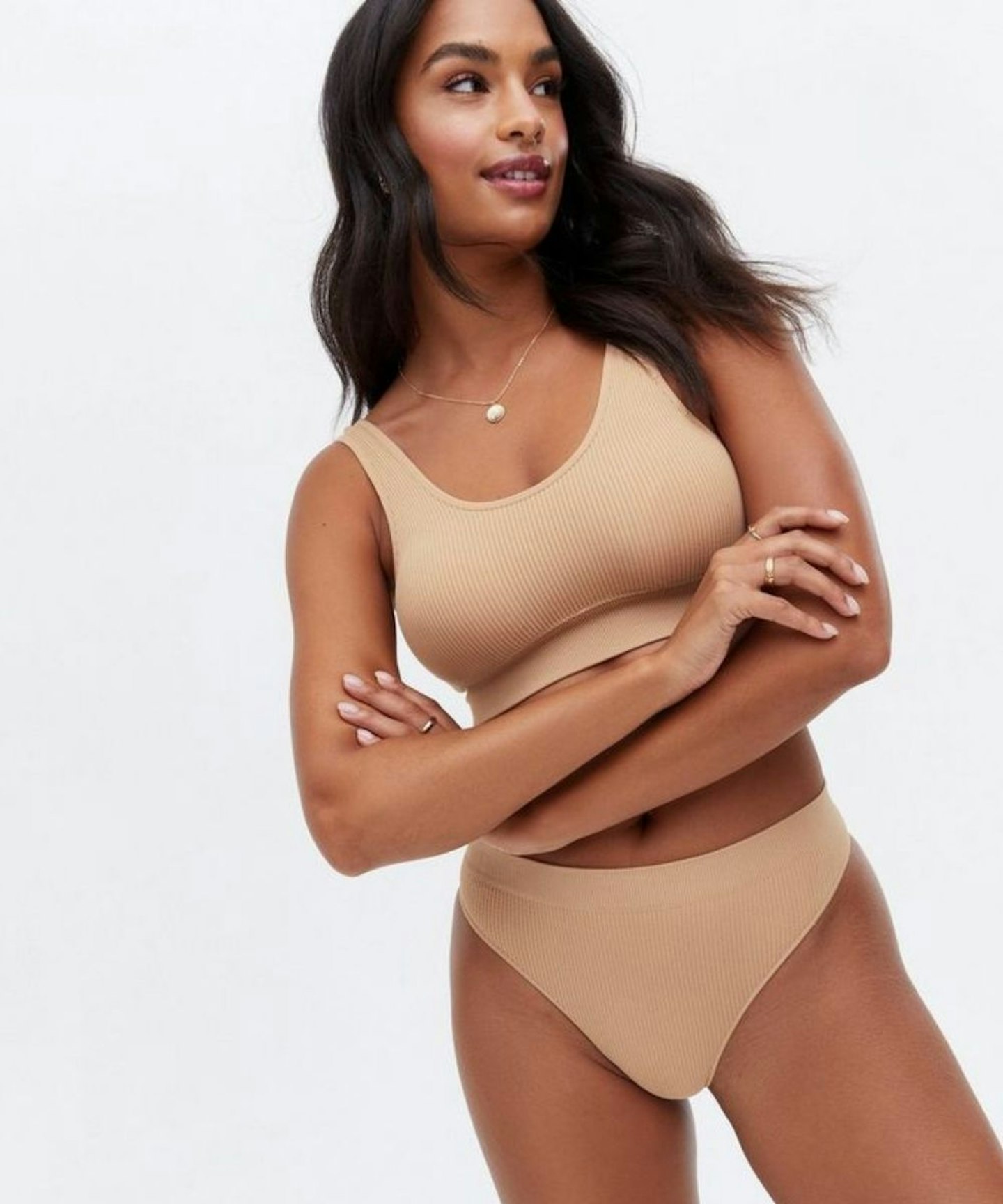 23 of 25
Tan Seamless Crop Top Bra
Give your basics a boost with this tan crop top. Wear with the matching thong for the perfect set.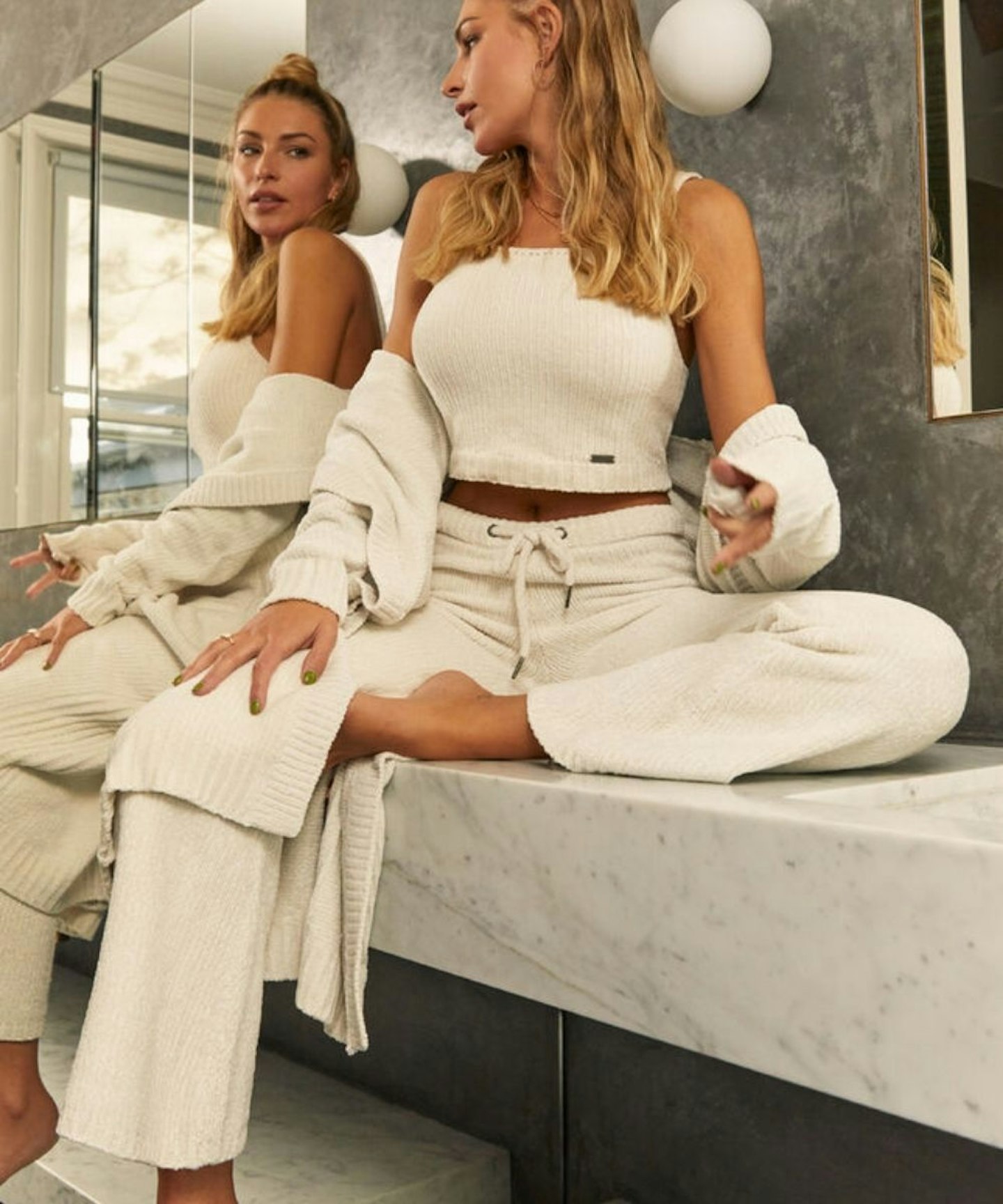 24 of 25
Chenille Flare Trousers
The ultimate cosy ribbed flare trousers, essential for any lounging day in or out of the house. Made of comfy yarn, they're guaranteed to feel as good as the SKIMS pair.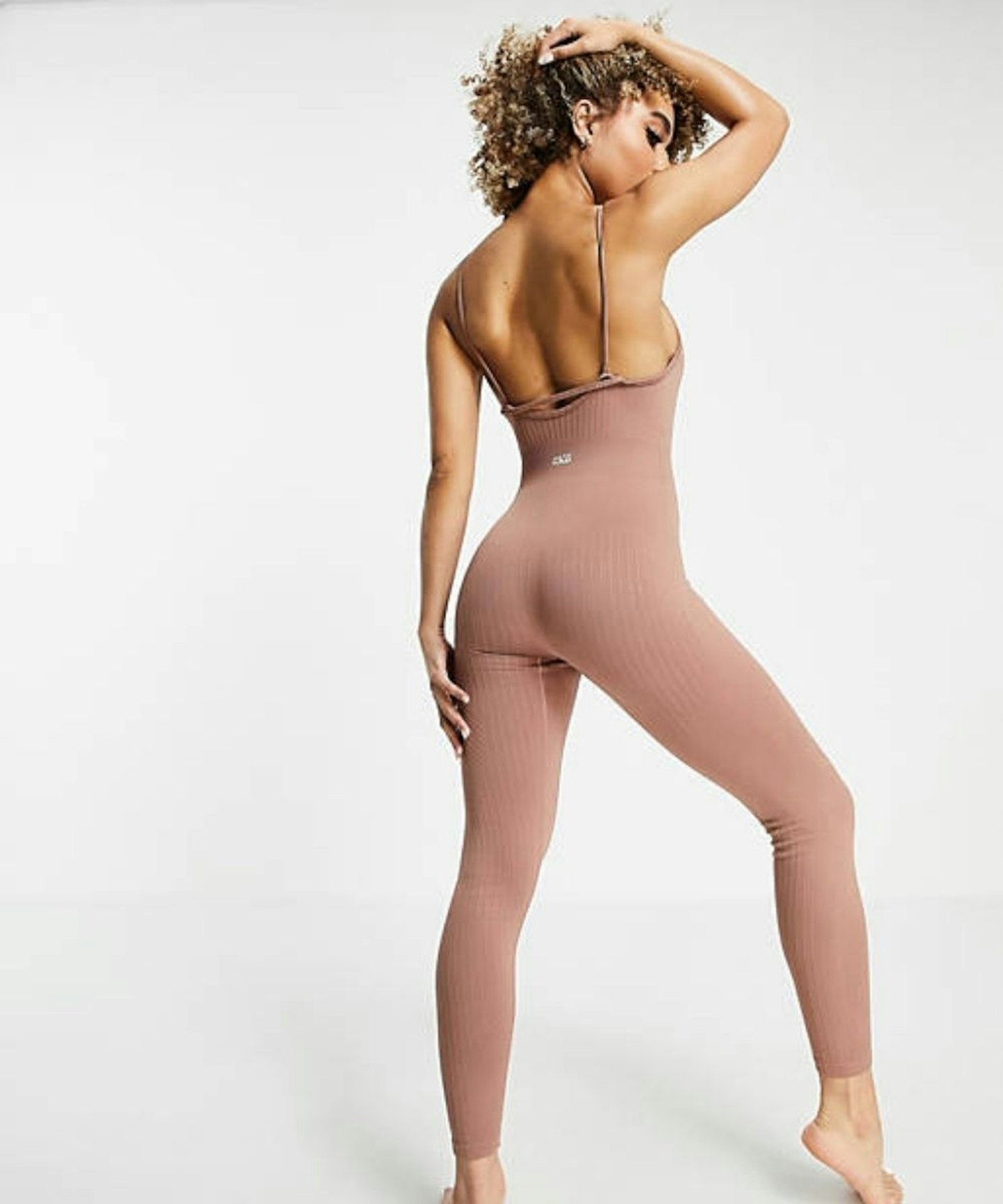 25 of 25
ASOS 4505 Seamless Unitard With Contour Panelling In Rib
The perfect all-in-one outfit, this unitard will take you from your yoga class to catching your next flight.
Look! More News!
Shannon Singh shows off ruined Love Island booty and we feel her pain
Love Island's Shannon Singh talks juicing, beauty routines and her £2 hack for dewy skin