Former Love Island star Shaughna Phillips has revealed that she recently had liposuction on the lower part of her legs.
25-year-old Shaughna was diagnosed with lipoedema, a long-term condition where abnormal fat cells build up in areas such as the legs, thighs and bum, after leaving the villa earlier this year.
In an Instagram Q&A with her followers about her upcoming In The Style range (which we're obsessed with btw), the reality star admitted that she's 'kind of always had an insecurity' about her legs.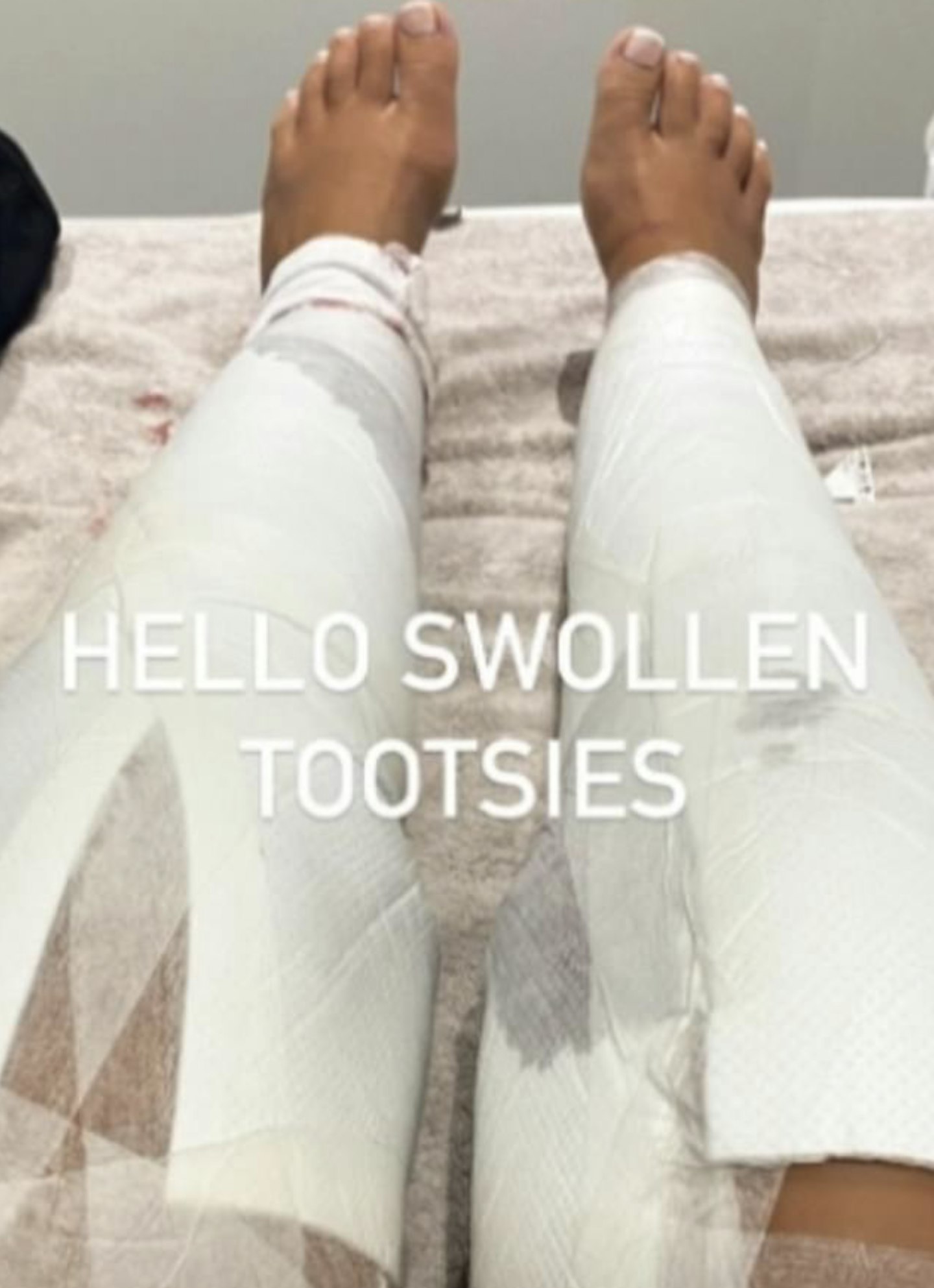 She then went on to say that after viewers saw her on the winter version of the hit ITV show, many asked if she'd ever been diagnosed with lipoedema. Shaughna admitted that, at the time, she didn't know what the condition even was.
Keeping her fans up to date with the process, she shared several images of herself in hospital after the surgery, saying, "I'm recovering, I'm doing really well. I've got make-up on today, I've brushed my hair today and, yeah, I'm just really looking forward to kind of the process of it. It's not an overnight thing, I have to keep up with my compression garments and things like that, but so far so good."
Love Island: where are they now?
Look! More news!
A Geordie Shore star's joining S Club 7 and we have QUESTIONS
Wes Nelson's debut single is an absolute banger, quite frankly
Sam Thompson to move on from Zara McDermott with Geordie Shore star?
And it seems fans are really pleased that Shaughna is bringing attention to this medical issue which many don't know much about.
One fan said, "I really hope, if she feels comfortable enough and ready, that she uses her platform at least a small bit to talk about lipoedema. So many women have this condition and don't know. Also, this might make drs wake up and realise it's nothing to do with been overweight."
Shaughna also revealed that she had lost four stone between 2016 and 2019 and, while the weight had gone from various parts of her body, her calves had remained looking disproportionately large on her smaller frame.
Watch: Shaughna and Theo Campbell get flirty AF over Zoom
The Celebs Go Dating star was previously trolled for the size of her lower legs on social media but is now able to see the funny side.
She said. "My favourite comments are the ones that say 'you photoshopped your waist but not your legs' do you really think if I photoshopped my pictures I would forget about my legs?!?! My biggest insecurity". Wow, trolls will really pick up on everything won't they?