Jules Robinson embodies reality TV success. After teasing that she was "the face of Bumble", the 41-year-old romantic signed up for Married At First Sight Australia, where she met "the best human being in the whole world", Cam Merchant.
One year after finding love during the life-changing experiment, they welcomed their son Oliver in October 2020, and Jules couldn't be happier. Here, she chats the show, the aftermath and her empowering new shapewear range…
What made you want to sign up for MAFS?
I'd searched the whole world and couldn't find "him", but I felt that I'd done enough work on myself, and was at a good stage. When I met Cam, I felt like the stars aligned and all those shitty dates and terrible relationships suddenly made sense.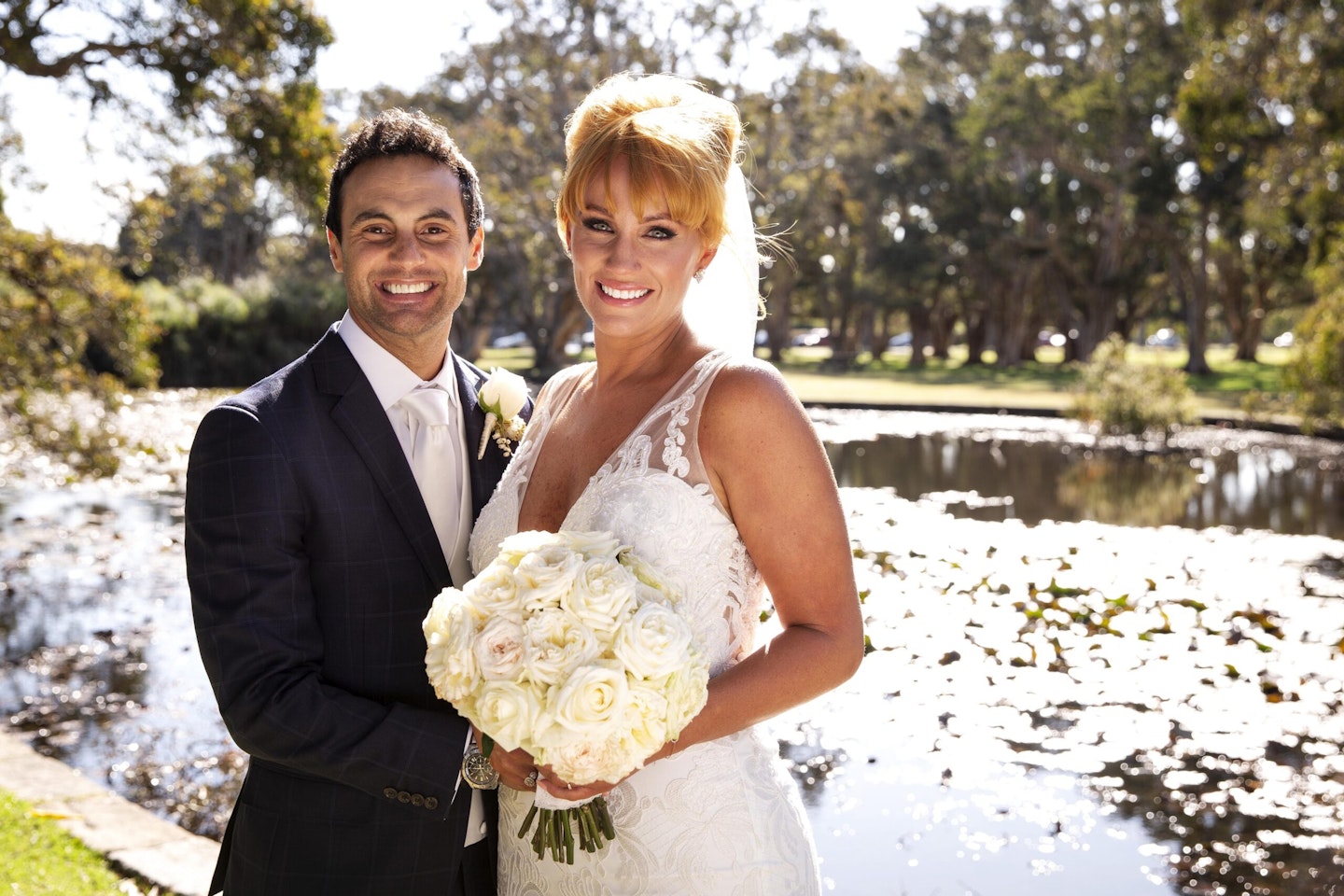 Did you ever imagine things would pan out how they have?
I was hopeful, but I honestly didn't think past my wedding day. But it's been an amazing journey – lots of ups and downs – and everything that's come with having a beautiful family with my husband is an added bonus.
What did you think when you first saw Cam?
There was a lot of anxiety going on! I did have a little meltdown that morning, which the programme happily shared. When I walked down the aisle, I thought, "He's very short". But when I got there and our eyes met, I looked at him and I just felt safe. I was like, "OK, he's not a weirdo." We're very honest, we're not what each other ordered, but we were both open to the experiment. It was beautiful.
What shocked you about the experiment?
It's a lot. I watch the UK version and it's really lovely because I've had messages like, "Jules, I'm going on MAFS because of you. You've inspired me and I hope I get what you got. Can you give me any advice?" But the aftermath that comes with going on a show like that is something you can never really prepare for.
What would you like to say to the experts?
I still have a relationship with them. I'm forever grateful for what this experiment brought to me. The network gave Cam and I the whole series on a hard drive as a gift when Ollie was born, so we'll share that with him when he's old enough.
How do you feel about launching FIGUR in the UK?
I'm so excited. The message of it is, "Sexy isn't a size, it's a mindset". Coming off MAFS, I had a beautiful rapport with so many women who reached out to say that I represented who they were, or they loved my curves. The inspiration was a bit of a lightbulb moment, but I feel shapewear has always been my superpower. I think it's really important for all women to feel seen and heard, especially when it comes to their bodies.
Has FIGUR changed your attitude towards body confidence?
FIGUR makes me stand taller. I was a hairdresser for 25 years and I have always explained FIGUR like a blow-dry. You blow-dry people's hair and they strut out – you've got FIGUR on and it's the same. It's a blow-dry for the bum and tum!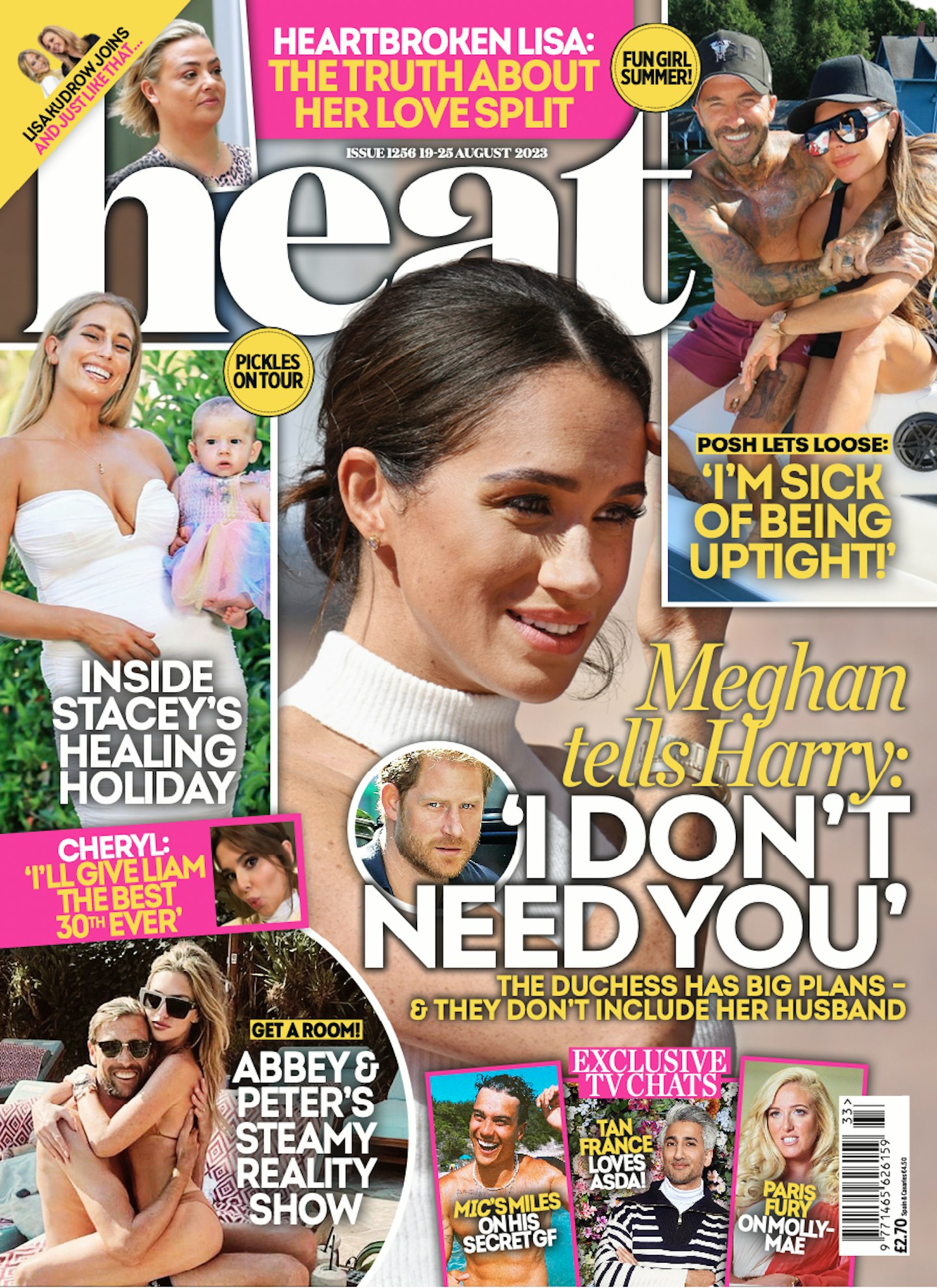 Would you like to have more children?
I love being a mother, so absolutely, 100 per cent. We've got our heart set on having some more and we'll make that happen one way or another. I would love to have a baby announcement this year.
You've been a hit on This Morning – are there any other shows you'd like to do?
I'm loving the whole fashion aspect of ITV and I'm open to all opportunities. I would love to do the jungle or Strictly – the world's my oyster right now.
WATCH: 'It's like watching a car crash!' We go behind the scenes of #MAFSUK