Ava Max has been climbing the charts since she entered the music scene in 2013. Her song 'Sweet But Psycho', released in August 2018, really highlighted her as one to watch, so it's no surprise that her newest single 'So Am I' has also been a smash hit.
But there's more to Ava than those two songs - did you know that Ava got her big break after singing 'Happy Birthday' at a party? It's true! Whilst Ava Max is still climbing the fame ladder, here's everything you need to know about her.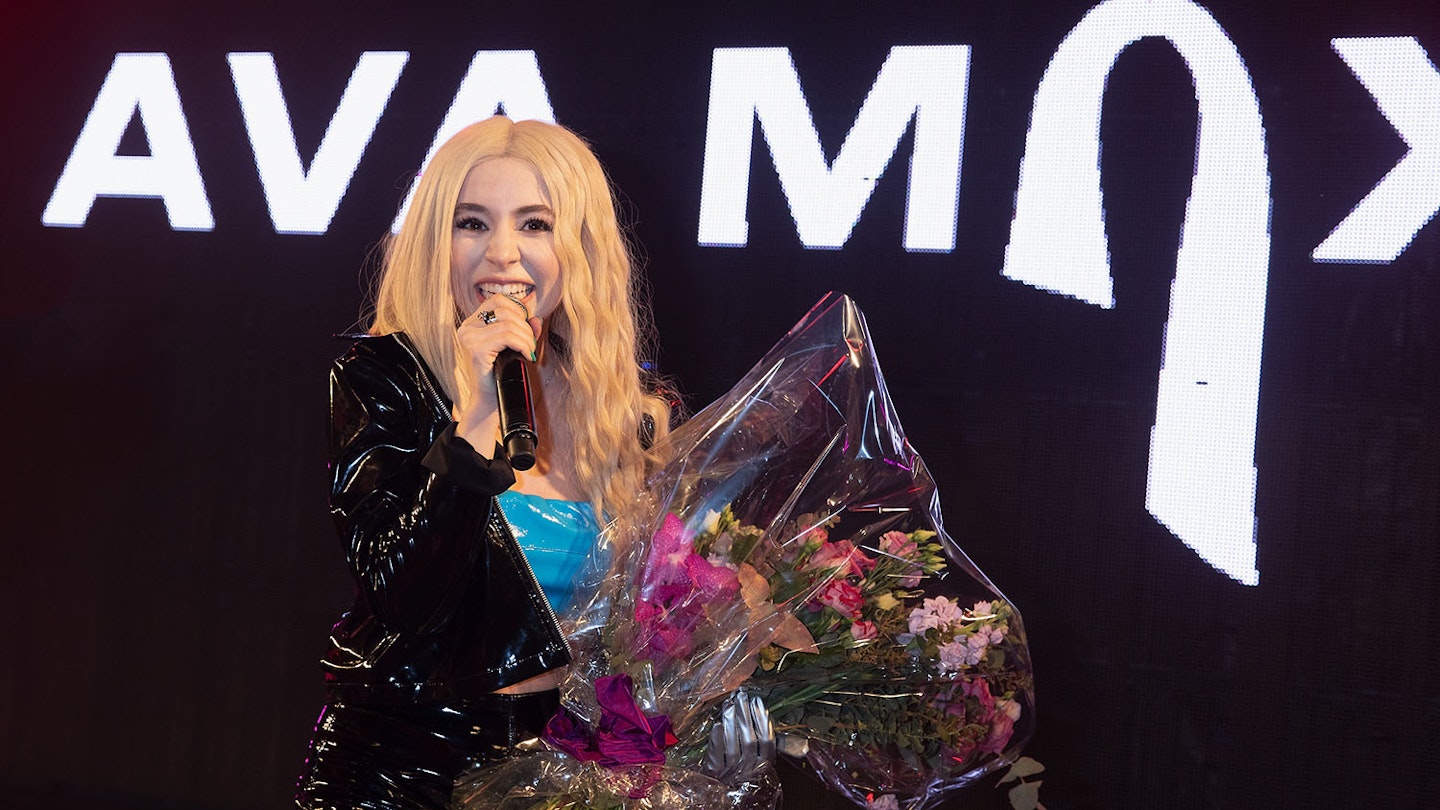 Who is Ava Max?
Ava Max is a singer, best known for her songs 'Sweet But Psycho' and 'So Am I'.
How old is Ava Max?
Ava's birthday is 16th February 1994, which makes her currently 25-years-old.
Where is Ava Max from?
Ava Max is from Wisconsin in the US, and her parents are Albanian. She has previously described herself as "100% Albanian", and told the Belfast Telegraph that she "definitely wants to give back to the Albanian community when I can," adding, "It would be amazing to do a fundraising concert over there. It's important to give back."
When she was eight, the family moved to Virginia, and she took part in plenty of singing competitions before going to high school, finding her passion for music. When she was 14, she moved with her opera singer mother to L.A. to pursue a career in music, but found the city to be "overwhelming" and returned to Virginia. Ava moved back to L.A. when she was 17.
What is Ava Max's real name?
Ava Max's real name is Amanda Ava Koci.
Is Ava Max related to Lady Gaga?
No she isn't! But it's easy to see why people ask this, considering Gaga used to sport platinum blonde hair in various unique styles. Of her comparisons to Lady Gaga, Ava told Vanity Fair, "It's funny, people compare me to her, but I think she's such a legend, and she's untouchable to me.
"I think she's as... I see her as iconic. So that's such a compliment every time I hear that. Yeah, she's incredible."
Swipe through to see some of Lady Gaga's most iconic outfits...
Lady Gaga's most outrageous outfits - slider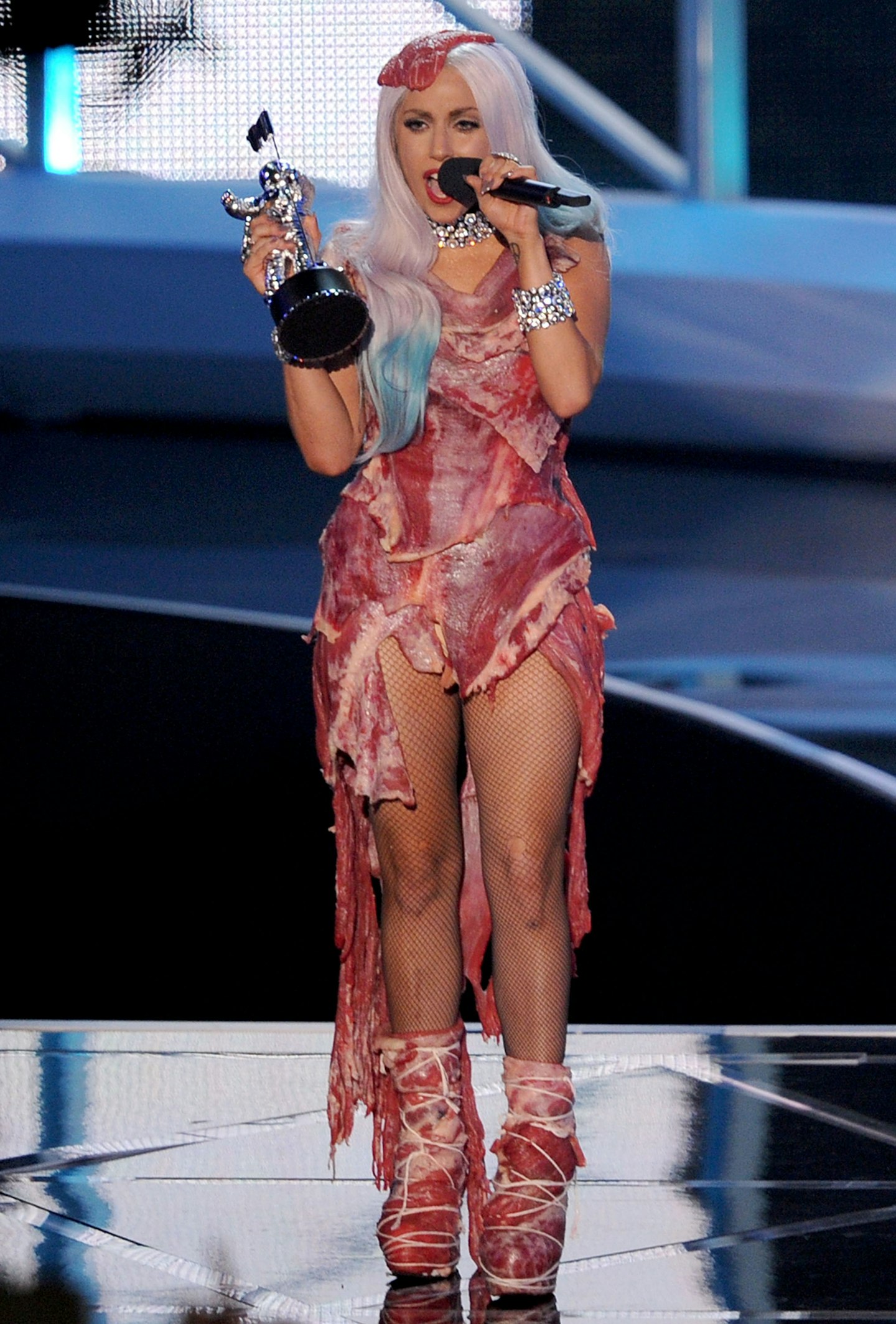 1 of 11
CREDIT: u00a9 Getty Images
Lady Gaga, 2010
Perhaps the most iconic Lady Gaga outfit of all time! Fans and fashion designers across the world in left in complete shock at the 2010 MTV Video Music Awards when the singer rocked up in a dress made from raw meat!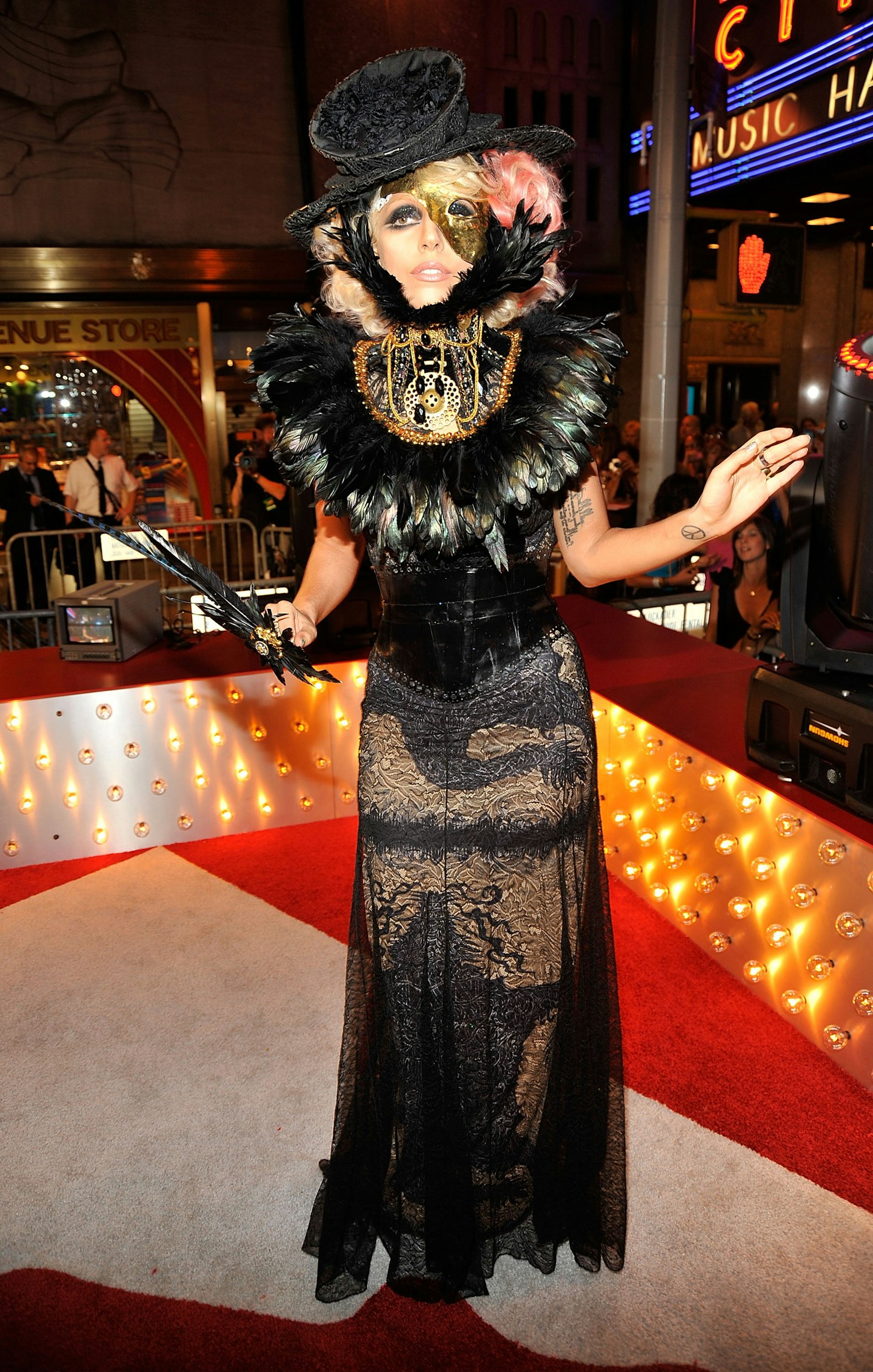 2 of 11
CREDIT: u00a9 Getty Images
Lady Gaga, 2009
Lady Gaga was quick to make an impact in the music industry, making herself known with some very iconic outfits, including this one she wore at the MTV Video Music Awards in 2009.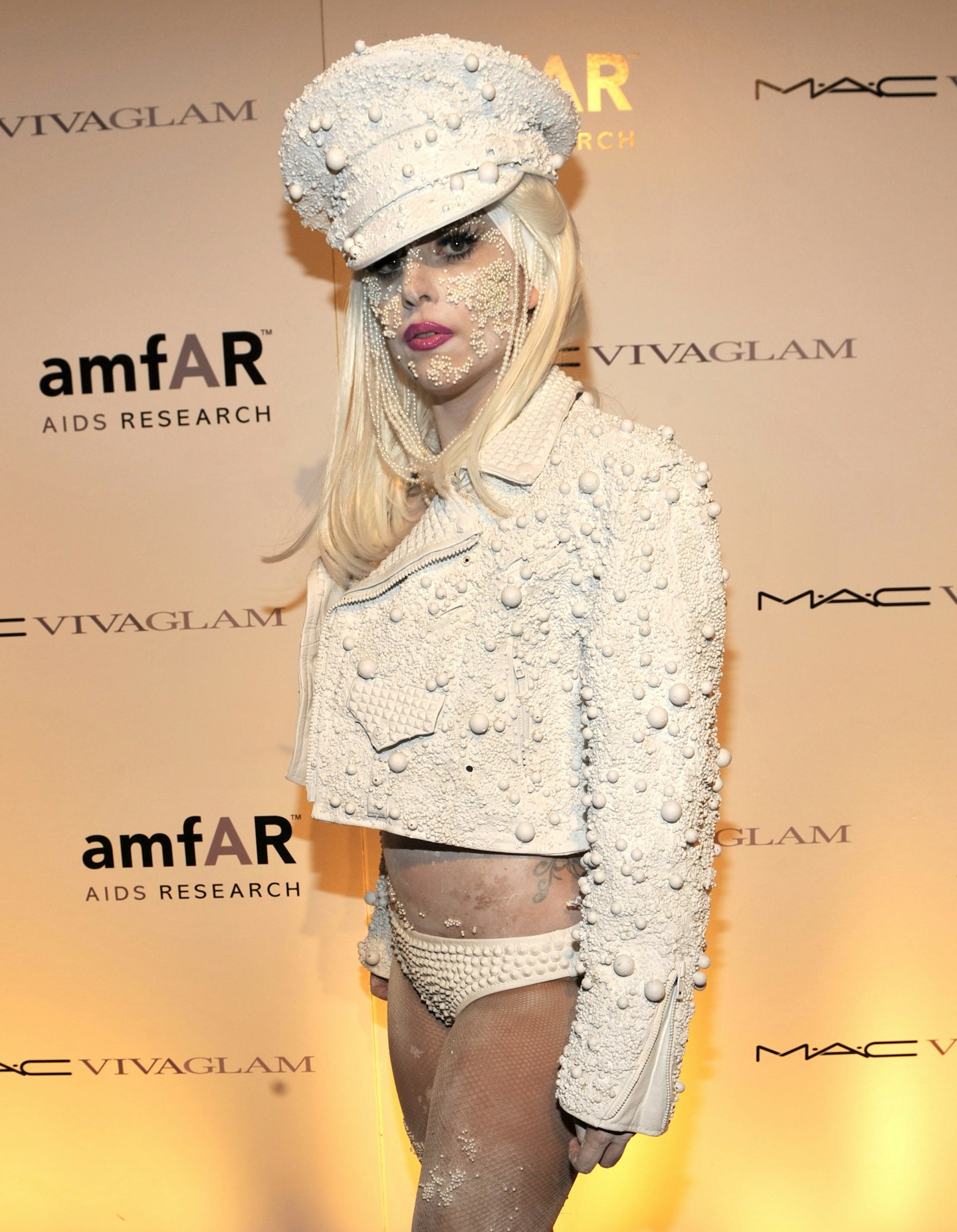 3 of 11
CREDIT: u00a9 Getty Images
Lady Gaga, 2010
The 'Poker Face' singer then got experimental with face jewels at the New York Gala in 2010.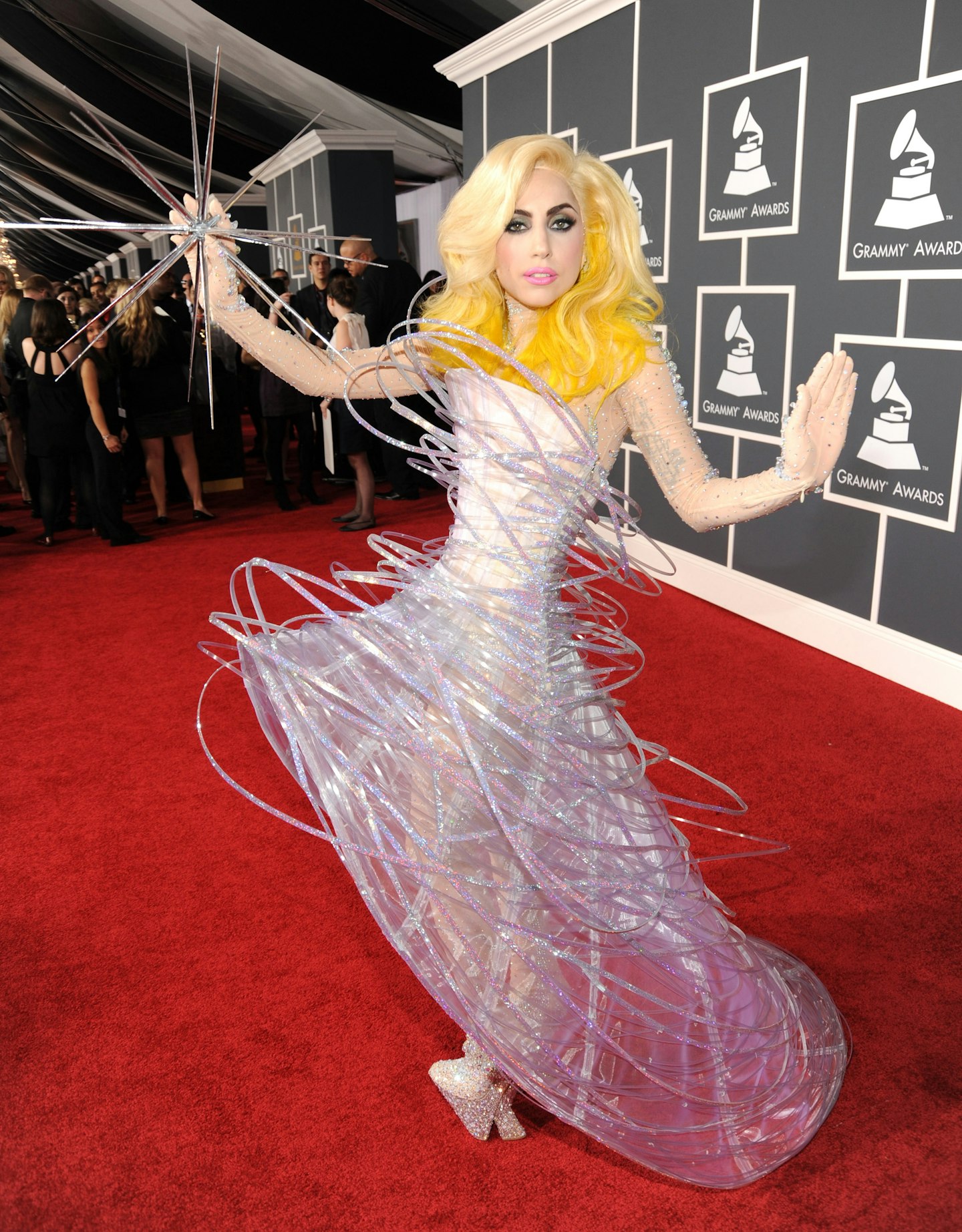 4 of 11
CREDIT: u00a9 Getty Images
Lady Gaga, 2010
The singer followed with some more iconic outfits throughout 2010. Lady Gaga stunned fans on the red carpet at the 52nd GRAMMY Awards in 2010, wearing this amazing outfit.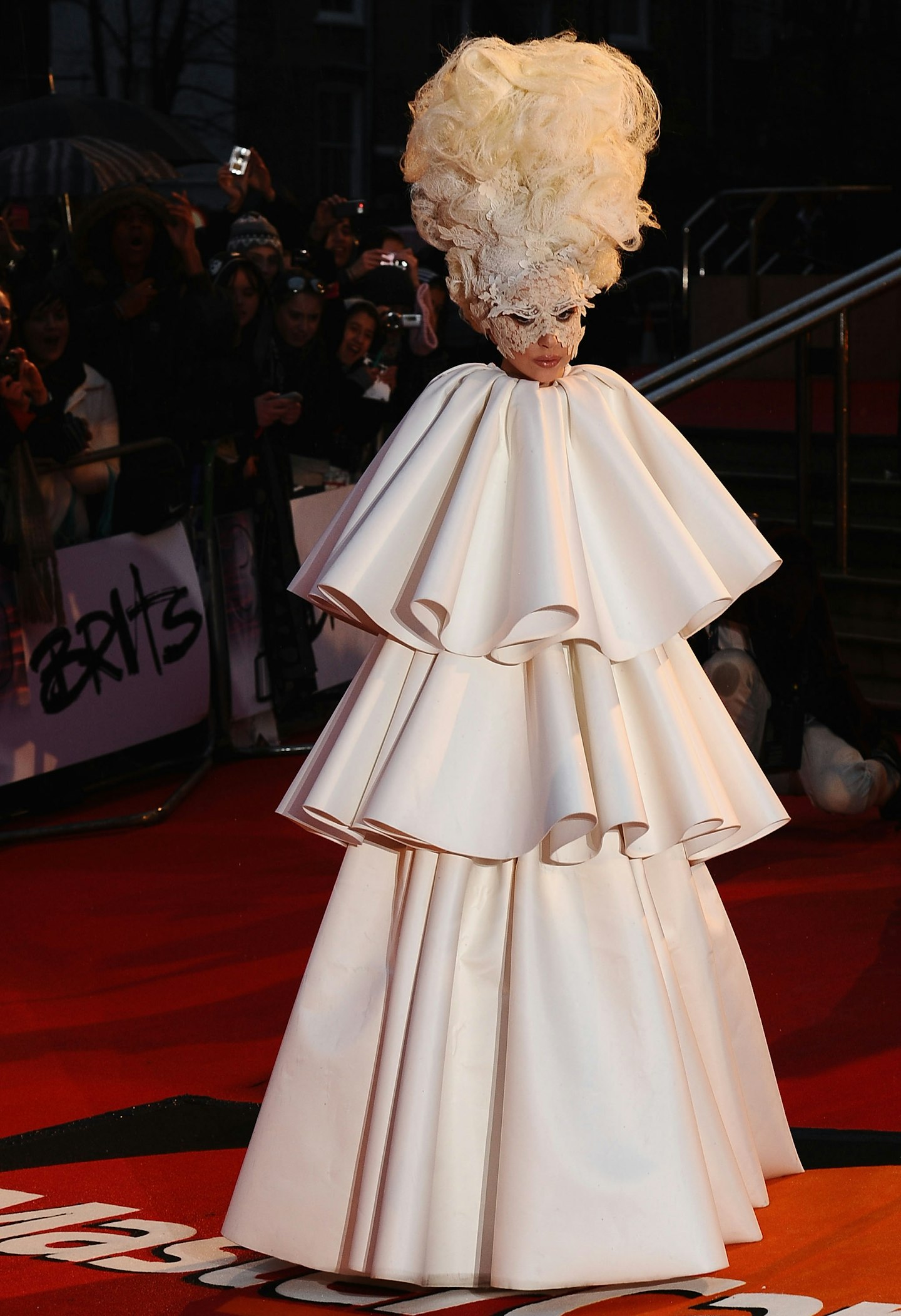 5 of 11
CREDIT: u00a9 Getty Images
Lady Gaga, 2010
She then brought her iconic and outrageous sense of fashion to the UK, when she wore this number to the BRIT Awards in 2010.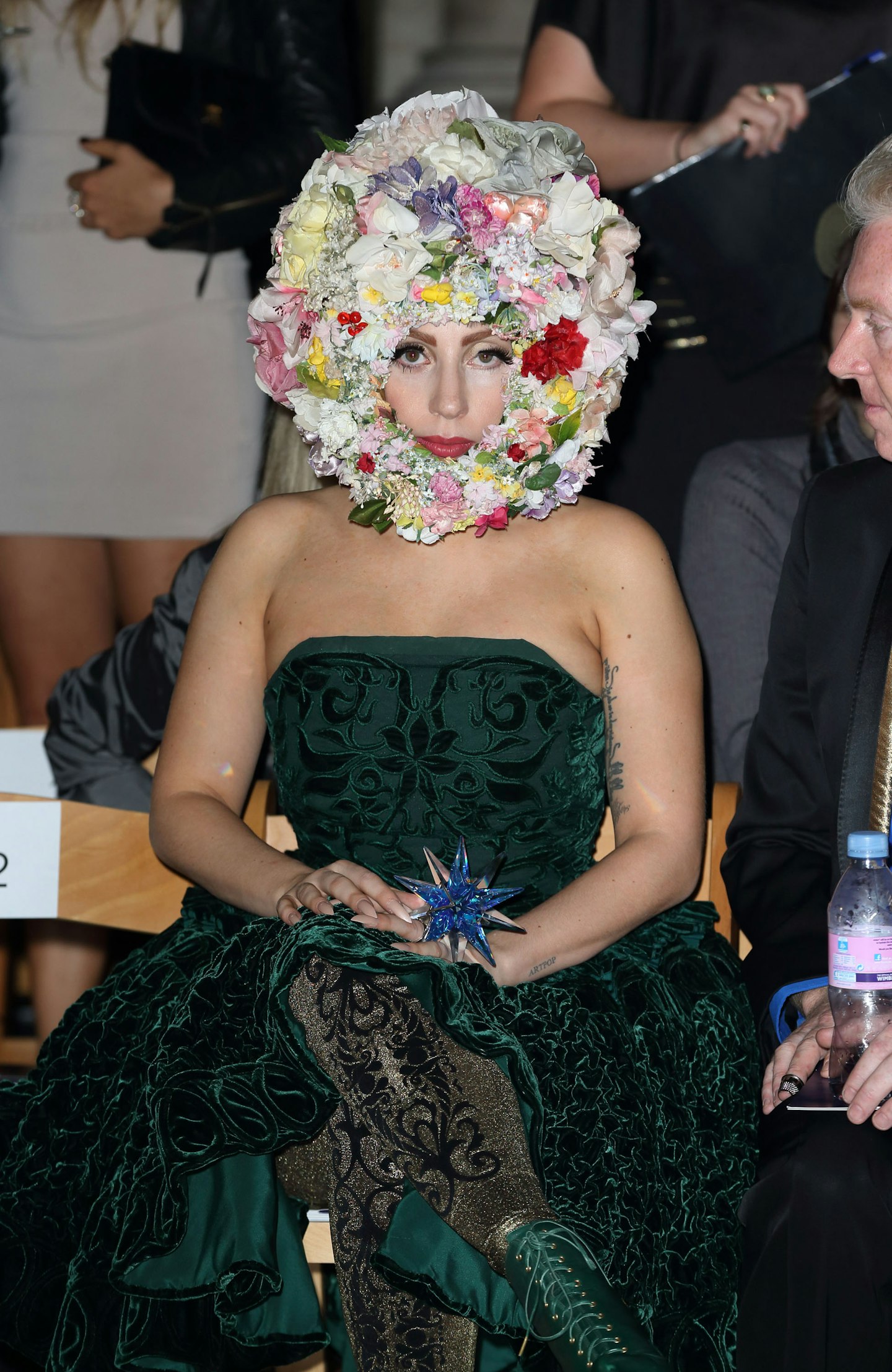 6 of 11
CREDIT: u00a9 Getty Images
Lady Gaga, 2012
Clearly not happy with a normal hat, the singer was spotted at London Fashion Week in 2012, more or less wearing a flower wreath on her head.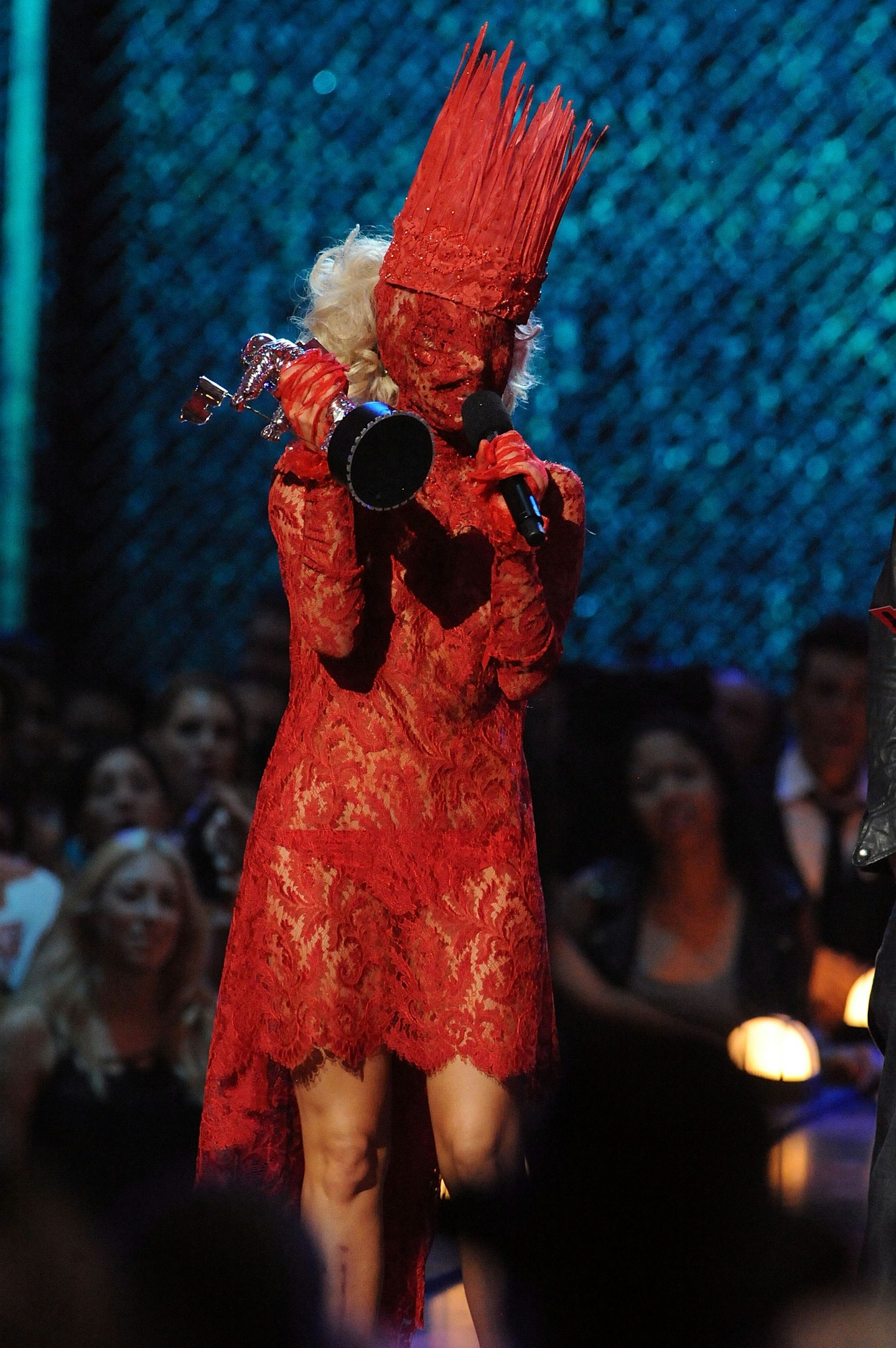 7 of 11
CREDIT: u00a9 Getty Images
Lady Gaga, 2009
Not content with just one outfit, Lady Gaga got changed into this lace number when she accepted her award at the 2009 MTV VMAs.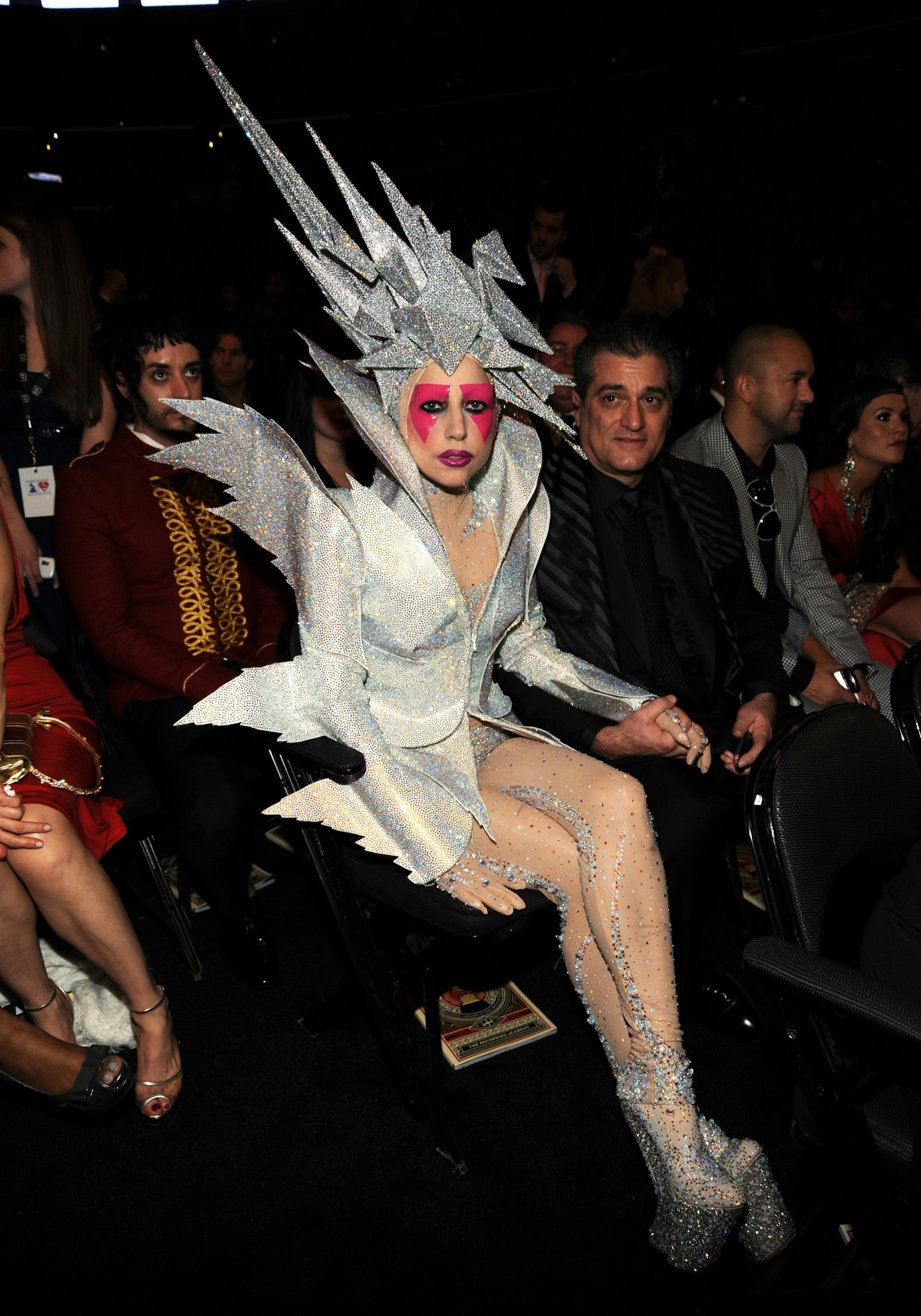 8 of 11
CREDIT: u00a9 Getty Images
Lady Gaga, 2010
Lady Gaga turned heads at the 2010 GRAMMY Awards, wearing a very fancy head-piece as she watched the show from the crowd.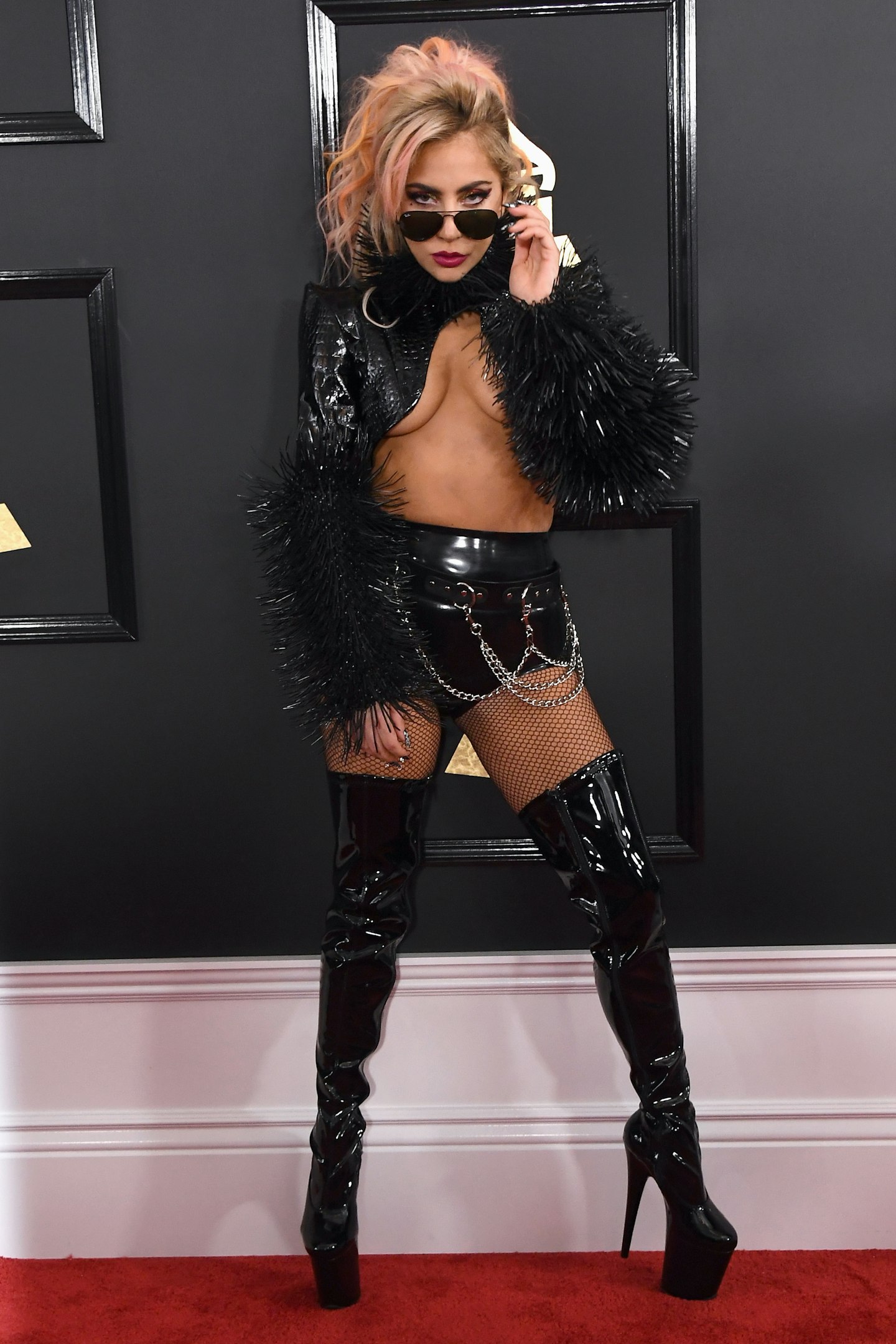 9 of 11
CREDIT: u00a9 Getty Images
Lady Gaga, 2017
In 2017, Lady Gaga spiced up her look, wearing black leather shorts and a matching jacket on the GRAMMY Awards red carpet.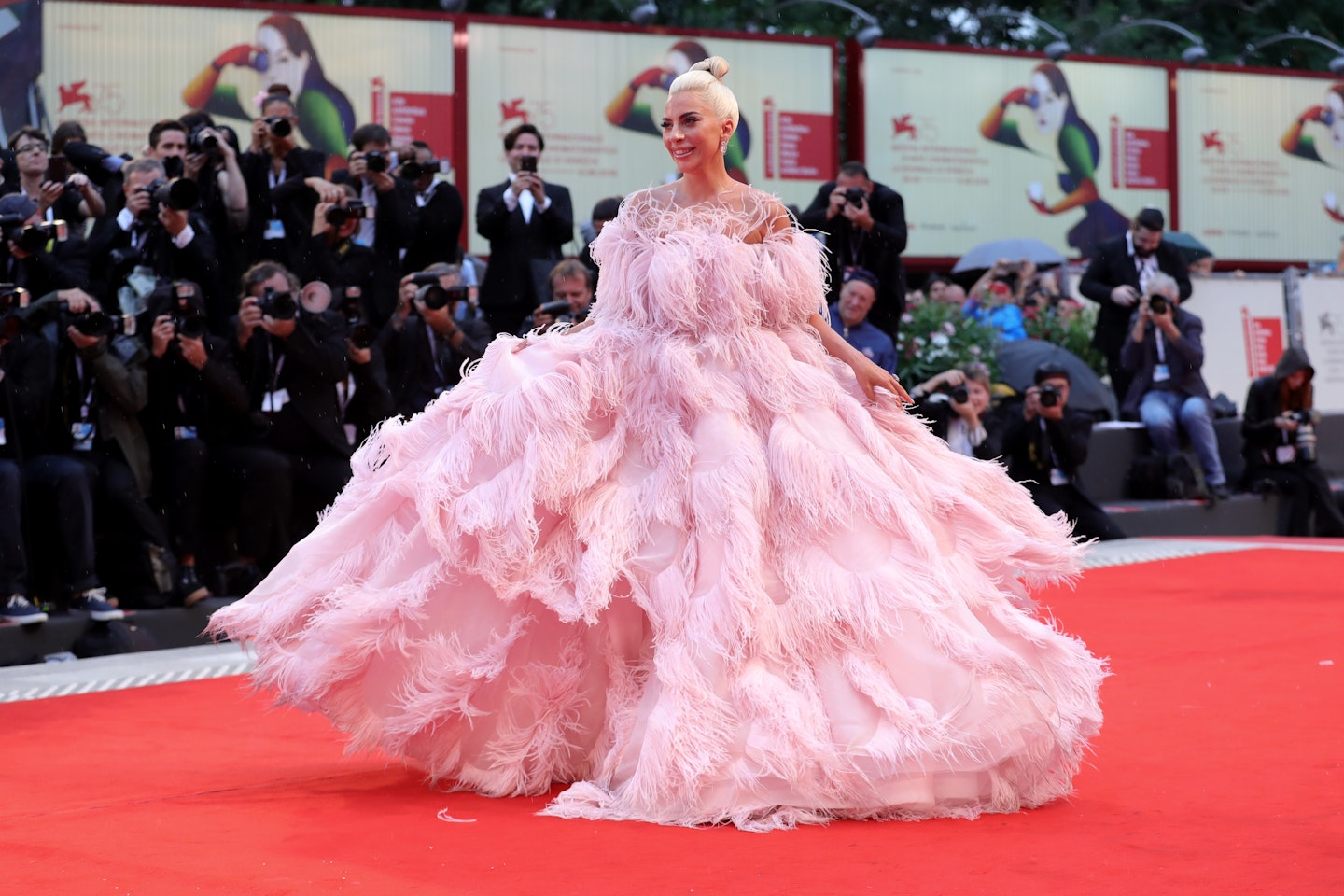 10 of 11
CREDIT: u00a9 Getty Images
Lady Gaga, 2018
Despite Lady Gaga showing a more glamorous look at recent events, she's still able to turn heads with her spectacular outfits. The singer turned actress wore this sensational dress at the premiere for A Star Is Born in 2018.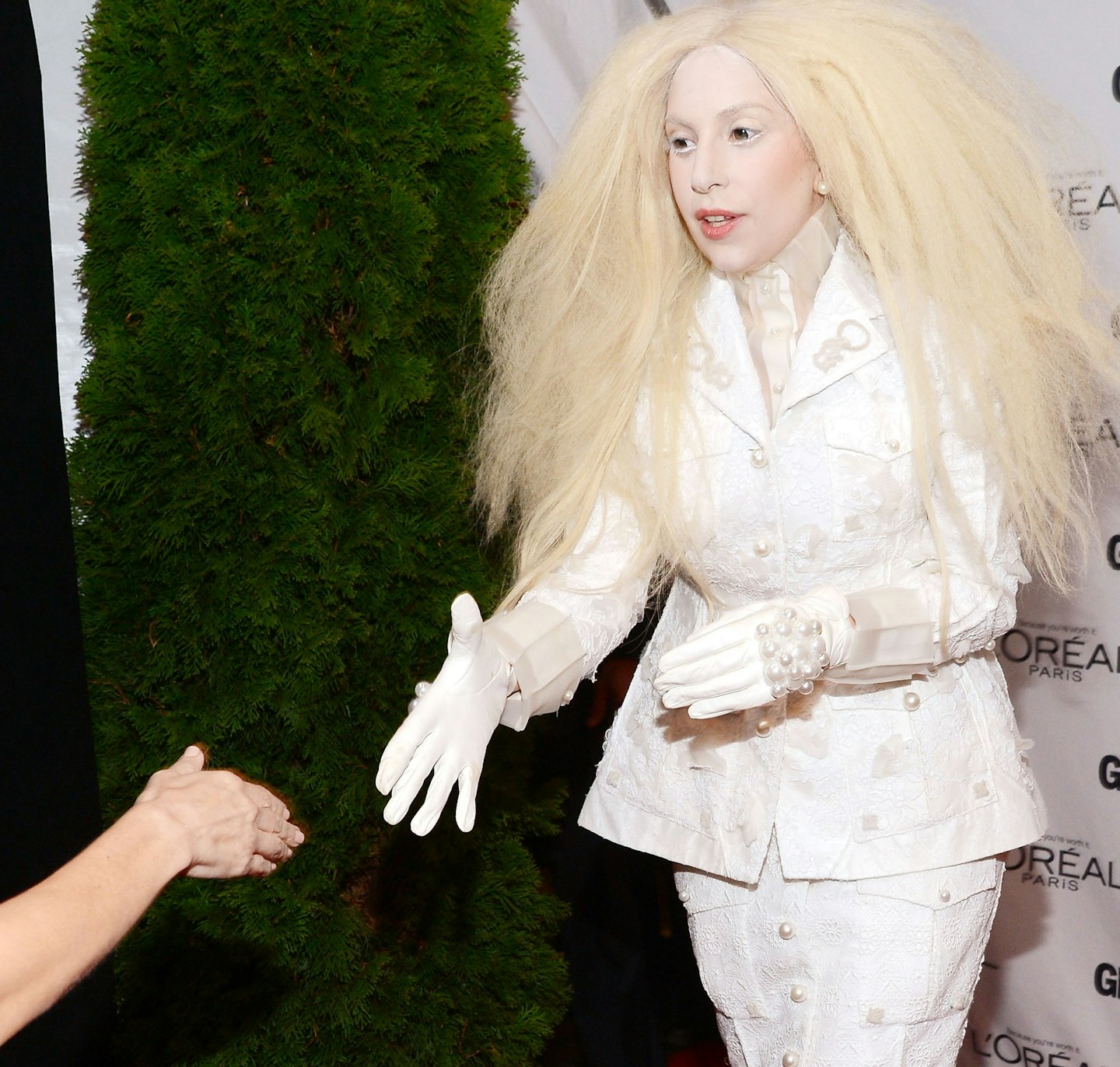 11 of 11
CREDIT: u00a9 Getty Images
Lady Gaga, 2013
In 2013, Lady Gaga was almost unrecognisable at the Women Of The Year awards.
How did Ava Max get famous?
Ava began to gain popularity when she teamed up with producer Cirkut, real name Henry Russell Walter, who has worked with Rihanna, Britney Spears, Jessie J, Shakira and Nicki Minaj, as well as co-writing 'Wrecking Ball' by Miley Cyrus.
According to Vulture, Cirkut discovered Ava when she sang 'Happy Birthday' to him at a dinner party in L.A., and Cirkut said of the singer, "Ava's a really incredible, exciting new artist. I've worked with all different big pop stars and superstars and people who're already huge and delivered hits for them, but this is a totally different thing for me where I'm in on the ground level and we met at the very beginning. And I've gotten to help and watch it grow from the very beginning."
After the pair released 'Anyone But You', various record labels noticed Ava, and made her offers via email. She then signed to Atlantic.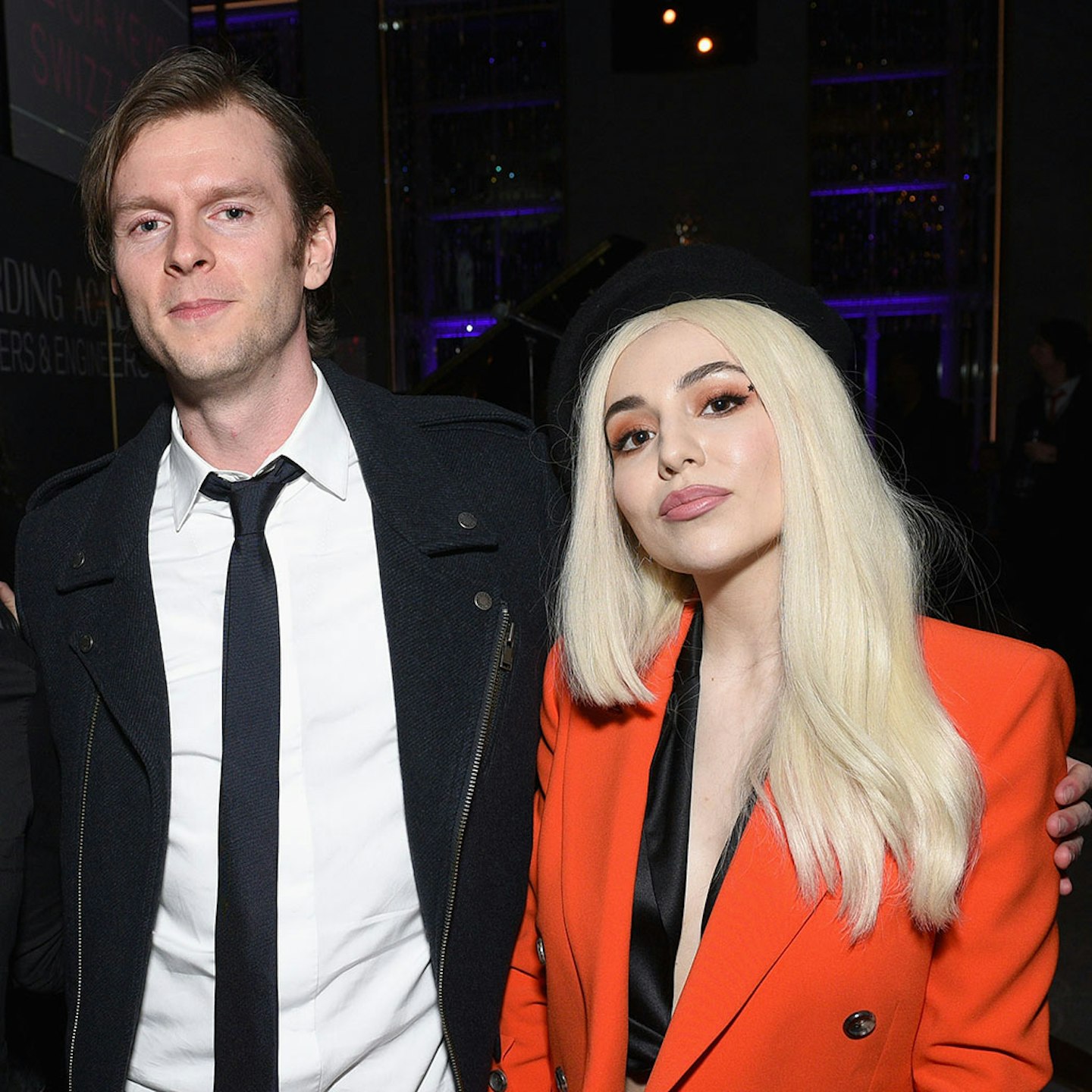 How tall is Ava Max?
Ava Max's height is apparently 5ft 3in.
Is Ava Max married?
Not that we can tell! Although she's not publicly in a relationship at the moment, Ava did recently speak out about her song 'Sweet But Psycho', which spent five weeks at Number 1.
What is 'Sweet But Psycho' about?
She explained, "This is me in a relationship with every guy because they always call me psycho. When really I am passionated and opinionated, I'm different, I'm not psycho. I may be different but that's ok and that's sometimes why women get called psycho."
She added, "You know we've all been in relationships where they talk so bad about us and say stuff like psycho, and it's like I'm not psycho, I'm just saying what I feel."
She also told Vanity Fair, "It's like, well, guys think we actually are psycho... It's mocking. It's all gaslighting. Guys like to gaslight us, and it's not cool. And it happens so much; it's happened to me in relationships. It's happened to me where I have been cheated on, and I felt so sad and angry, like it wasn't my fault, but that was because the person was gaslighting me into thinking it was my fault."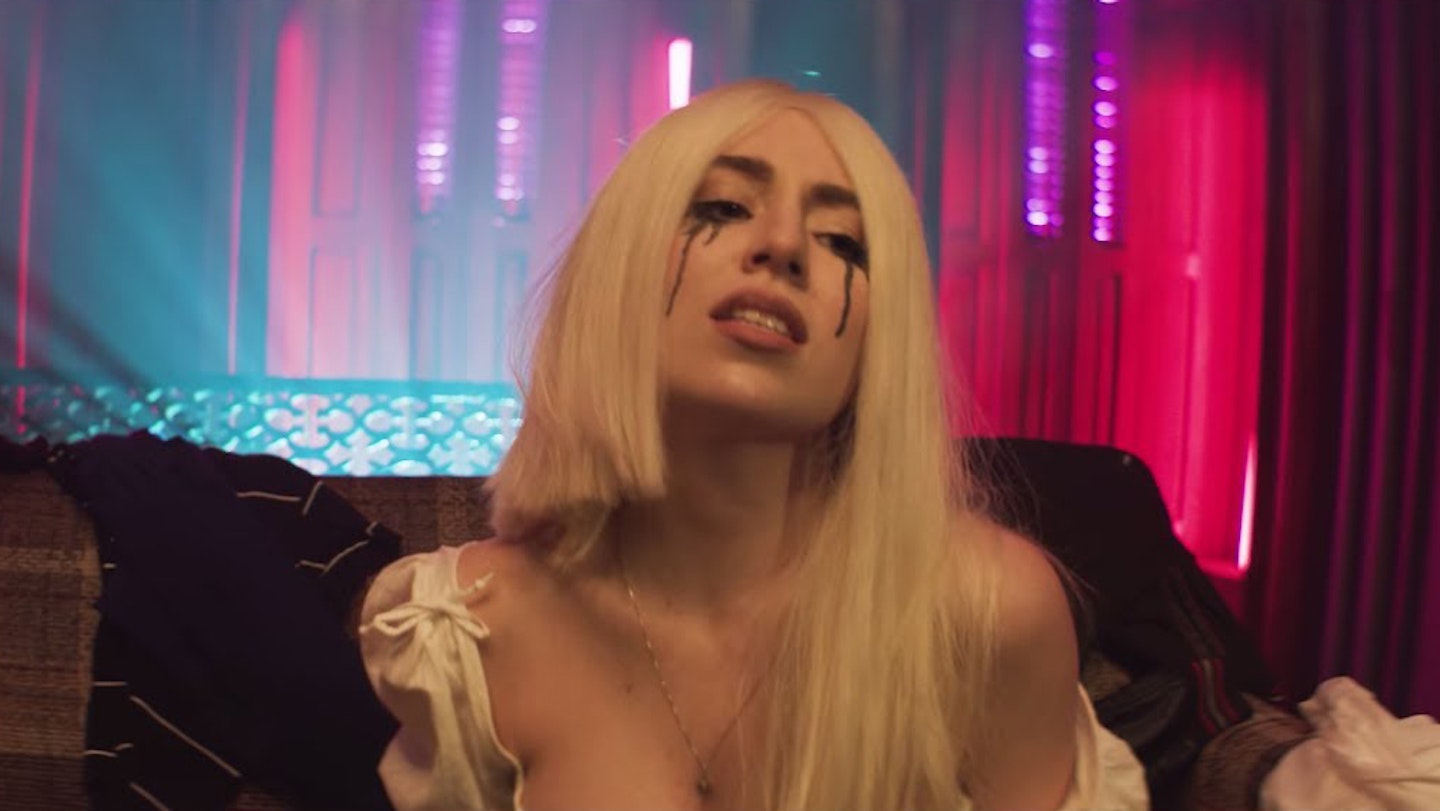 Does Ava Max have an album?
Ava's debut album is yet to be released, but she's reportedly spent a year and a half working on it and finished recording it over Christmas 2018. She told Vanity Fair, "We're bringing pop back. I hope you're all ready." Although she didn't confirm a release date, she did say it would be coming out in 2019.
She added that the hit 'Sweet But Psycho' is a good indicator of what's on the album, "All the songs coming out after are exactly like that. The next two are so fast, super-fast. And super-pop."
Is Ava Max going on tour?
Ava Max isn't currently on tour, but we're sure as soon as she releases her album, there'll be a tour to go with it!
Ava Max's hair
Ava is well-known for her unique hairstyle, sporting a cut which is drastically shorter on one side. Although many have been wondering about Ava Max's hairstyle, she took to Twitter in December 2018 to clear up the situation.
Sharing a selfie, she wrote, 'A lot of you guys have been asking about my hairstyle and why I chose to cut it this way. I wanted to show that doing something daring and unique is okay. The Max Cut represents strength, confidence, and being comfortable in your own skin. Setting trends, not following them❤️.' [sic]
She also told Vanity Fair how the style came about in the first place, "It was funny, 'cause I was actually experimenting with different haircuts and colors, pink hair, blue hair, all that kind of stuff. Nothing felt like me.
"One day I cut my hair, my actual hair, cut it on the right side, and I remember I had something in the oven—I think they were chocolate-chip cookies. And I run downstairs without cutting the other side. I run downstairs, and then I'm like, 'Oh my God, they almost burnt.'
"As I'm going back upstairs, I see in the mirror my reflection and the haircut, and... I literally tilted my head, like, why does this feel like me? It felt like me, like I had found myself. At the grocery store, people were giving me weird looks, and I'm like, 'O.K., I'm happy.' The weirder the looks, the better this decision is."
NOW WATCH: 'It's always J-Hope!': Halsey on which BTS member makes fun of her the most and new song 'Nightmare'
If you're a sucker for the Spice Girls and love a bit of One Direction, you need heat Radio in your life.
We're online at heatradio.com, and you can still get us on the free app on your Android, iPhone or tablet. Tune in on Freeview channel 716 on the telly or get us on your smart speaker by asking it to "play heat radio."