'Oh my God there's like 100 of them!'
'What does BTS even stand for?'
'They keep changing their hair colour, how are we supposed to keep up?!'
Don't worry, that's why we're here.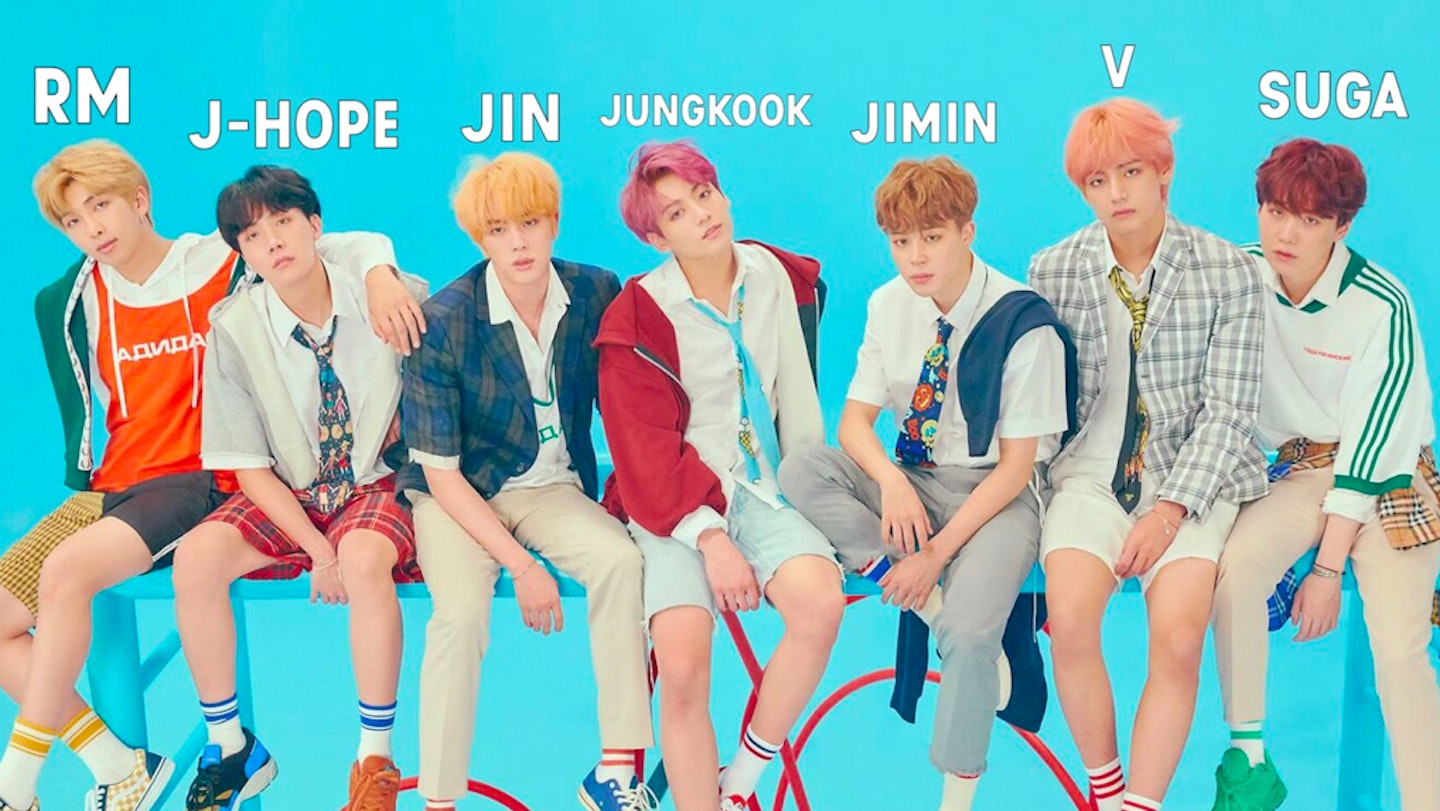 BTS, which stands for Bangtan Boys (roughly translated as Bulletproof Boy Scouts), is comprised of seven members: Jimin, Jungkook, Jin, RM, J-Hope, Suga and V.
They were formed back in 2012, and since then their popularity has snowballed both in Korea and internationally.
Despite not coming from any of the big record companies or being formed on a reality show, BTS have become one of the only K-pop bands to truly break America.
That's thanks, in large part, to their fans.
Who are their fans?
Move over, Arianators. Out of the way, Monsters. Back of the line, Directioners. There's a fanbase here to put you all to shame - the ARMY!
With the battle precision of a literal army, ARMY has basically made BTS social media stars.
They successfully make the Worldwide Trends every time a member of BTS has a birthday, they helped snag the band the coveted Top Social Artist Award at this years Billboard Music Awards (beating the likes of Justin Bieber and Demi Lovato) and even bought an actual advertisement poster in King's Cross Station earlier this year to celebrate singer Jungkook
BTS are very appreciative of their ARMY as well. Last month, leader of the band RM even gave them a shout out during a speech at the UN!
Who have BTS collaborated with?
Despite most of their songs largely being sung in Korean, BTS have managed to snag a few A-List Western stars to collaborate with.
They've worked multiple times with producer Steve Aoki, had a song produced by The Chainsmokers and most recently teamed up with Nicki Minaj for their new song IDOL.
It looks like there's more amazing collabs to come as well - it's rumoured they'll be teaming up with Selena Gomez and Shawn Mendes.
Why are they the biggest band in the world?
These facts are all well and good, but WHY are they the most popular band in the world?!
It's hard to say. It seems to be a perfect mix of great bops, a not-so-tough-on-the-eyes line-up, good chemistry between members and some very impressive dance moves (seriously, they put our boybands to shame with our measly 'stand and point' routines and key change stool-kicks).
BTS are totally available to their fans, thanks to their constant social media posts and various reality series'; but they're also completely aloof. There's always the sense that we don't quite know them, and that mystery surrounding the band is almost addictive to try and figure out.
Like Alice down the rabbit hole, you'll be knee deep in music videos, fan accounts and ship theories before you've even realised you've started looking.
BTS are making their UK debut on October 9th and 10th at London's O2 Arena.