Grab your bandanas and cargo trousers – the greatest group of the noughties is Bring(ing) It All Back and reuniting. Yep, S Club 7 are heading on tour to celebrate their 25th anniversary and we can't wait. Neither, it seems, can the band! Speaking about their upcoming plans, Bradley McIntosh admits, "It's fantastic. We're extremely lucky that we're able to do it 25 years on and reach out to a younger generation of fans. It's going to be so much fun."
S Club 7 – consisting of Bradley, Tina Barrett, 46, Rachel Stevens, 44, Hannah Spearritt, 41, Jon Lee, 40, Paul Cattermole, 45, and Jo O'Meara, 43 – first got a taste of fame with their CBBC TV sitcom Miami 7 in April 1999. Their debut single Bring It All Back was released in June, reaching No1 in the UK, and the rest was history. Over the years, S Club achieved four Top Ten albums, as well as four UK No1s, and received two BRIT Awards – but in 2003, the group announced their split when they struggled to achieve the same level of success after Paul left the band two years before.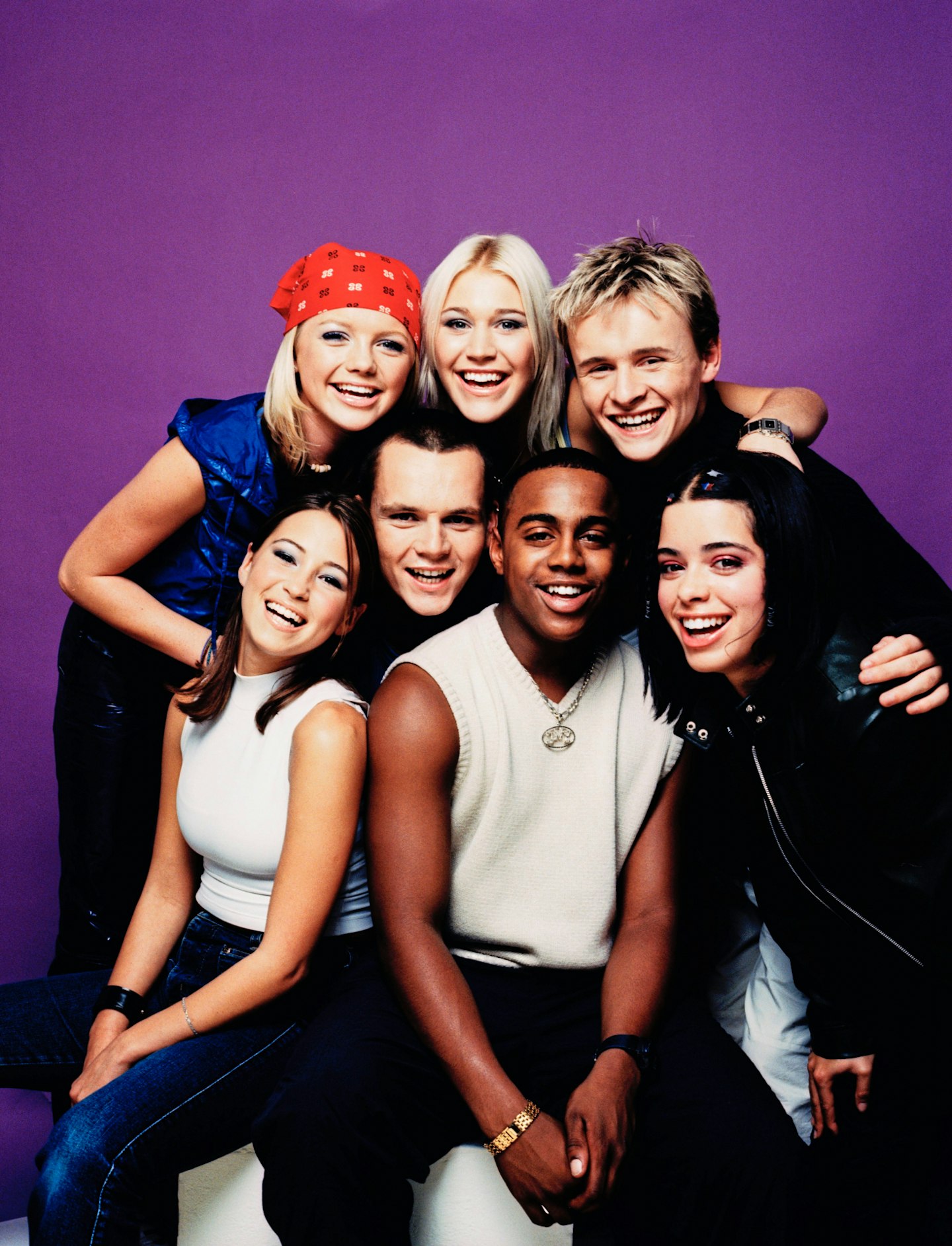 And the 20 years that followed have been a rocky ride for some of them. While Rachel's subsequent solo career proved fruitful, her personal life took a hit last summer when she split from her husband of 12 years, Alex Bourne. Jo's attempt at going solo, on the other hand, didn't quite hit the mark, but she continued to tour as part of S Club Allstars, alongside Bradley and Tina. However, in September 2022, she was forced to cancel performances after emergency back surgery left her struggling to walk.
One of S Club 7's younger members, Hannah turned to acting after the group's split, starring in Casualty and EastEnders – but was struggling to make ends meet before the recent reunion announcement, revealing that she spent Christmas in a friend's office with her husband and two daughters after being unable to afford rent. Paul has also struggled financially since leaving the band, being declared bankrupt in 2014. He even resorted to selling his BRIT Award in 2018. More recently, though, he has launched a new career as a spiritual coach and psychic, offering tarot card readings. When asked what the cards had predicted for the group's 2023 tour, Paul explains, "Wheel of Fortune came up twice, which is great because that means good luck. The cups card has come up, as well, which means passion, so it's looking good."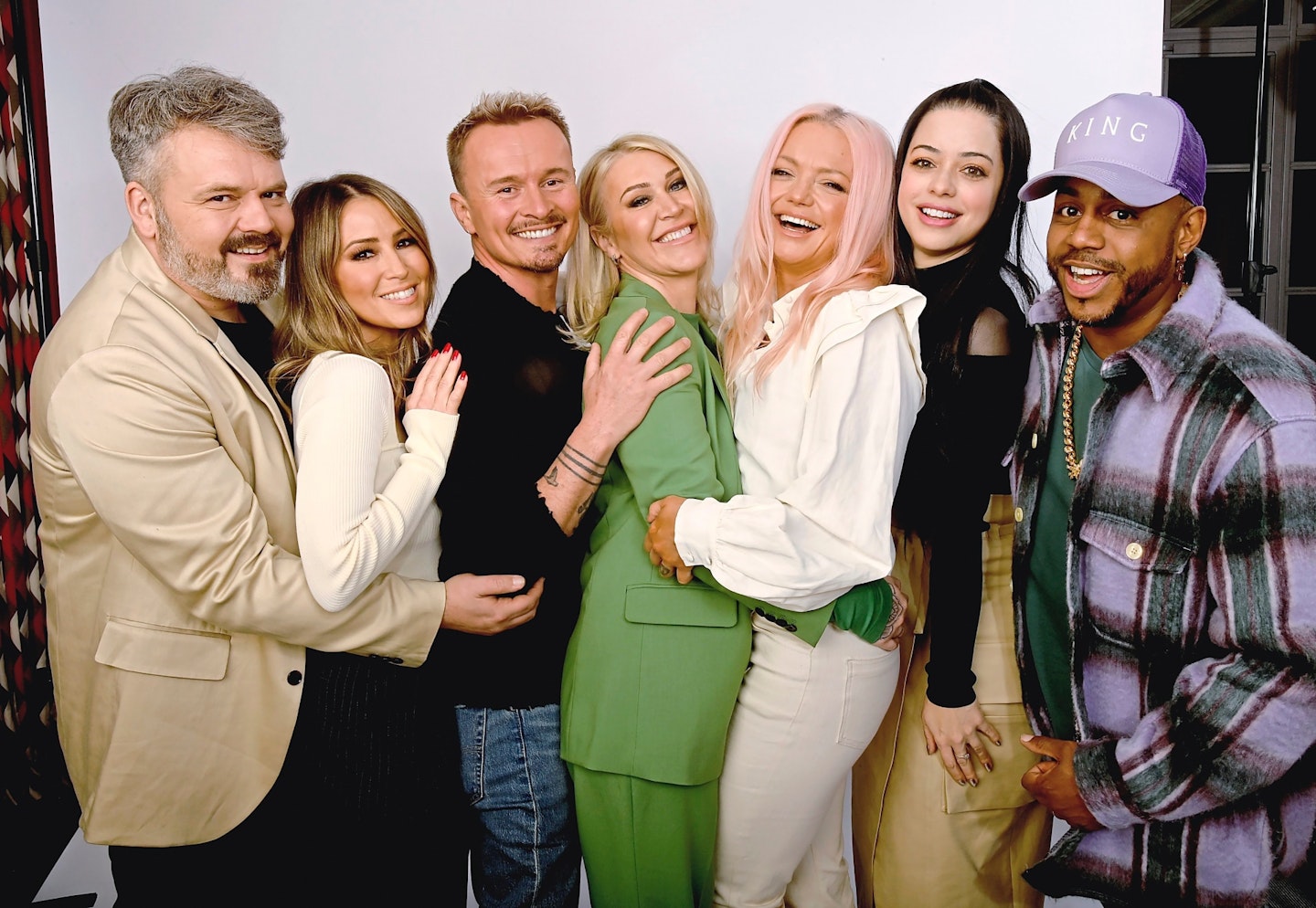 It seems like S Club 7 couldn't have made their comeback at a better time, especially as several of their tour dates sold out just hours after being announced. And if everything goes as well as expected, the group could even be releasing some new music. Jon tells us, "We'd definitely be up for it, but we're going to see how the tour goes first. The set list will be full of all of our greatest hits and a few tracks that we've never performed live before."
Ah, S Club 7. The soundtrack to our school discos. The reason we forced our mum to splash out on a floor-length white Tammy Girl coat with faux fur trim (Never Had a Dream Come True video vibes, remember?) Also the reason we incessantly nagged our parents to upgrade the family holiday from Margate to Miami thanks to their CBBC telly show.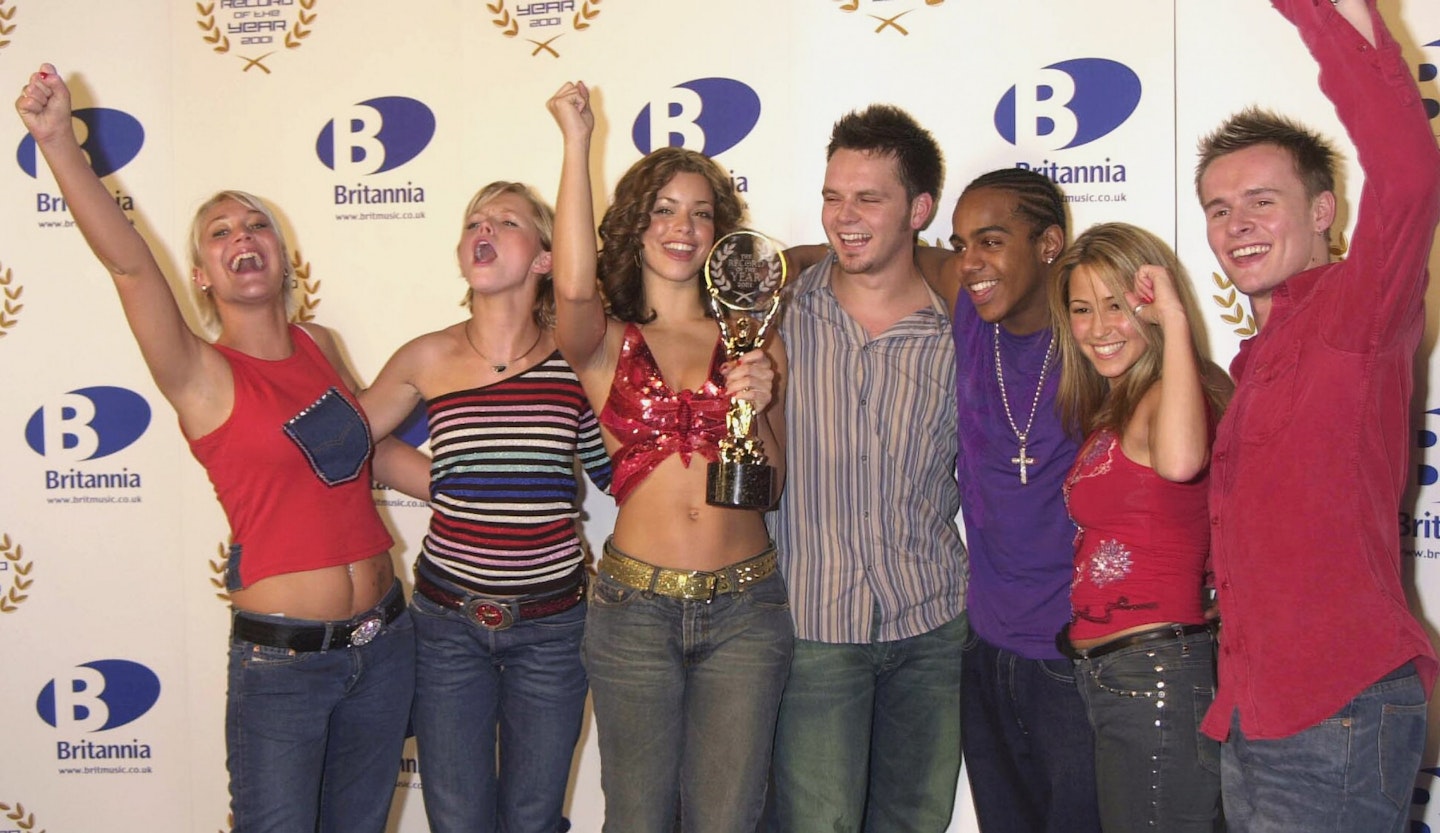 Back in 2016, baby of the group Hannah Spearritt admitted that despite being THE (ok, one of THE) biggest group of the noughties, S Club 7 didn't actually earn as much dolla as you might think.
Despite the band selling over 10 million records, Hannah, 34, has admitted that each member earned around £150,000 a year. Which, when you consider that One Direction singers Harry Styles, Niall Horan, Louis Tomlinson and Liam Payne are worth a reported £15m each, isn't actually a lot.
Speaking to The Telegraph at the time, Hannah said, "I've been so lucky. I got about £600,000 from S Club 7 over four years. It was a lot of money, I didn't really realise."
Although Hannah was just 18 years old when S Club 7 hit the big time, she insists she was always careful with her money – thanks to guidance from her dad.
She continued, "I used [the money] to buy my first ever house with Paul [Cattermole, ex-boyfriend and former bandmate].
"It was a mews house in Crouch End with three bedrooms, bathroom, kitchen, lounge and toilet downstairs. We paid £375,000 and then sold it for about £475,000 after three years. I didn't realise how lucky I was then to be able to buy the house outright. I really appreciate it now."
Check out: What do S Club 7 look like now?
S Club 7: Where are they now?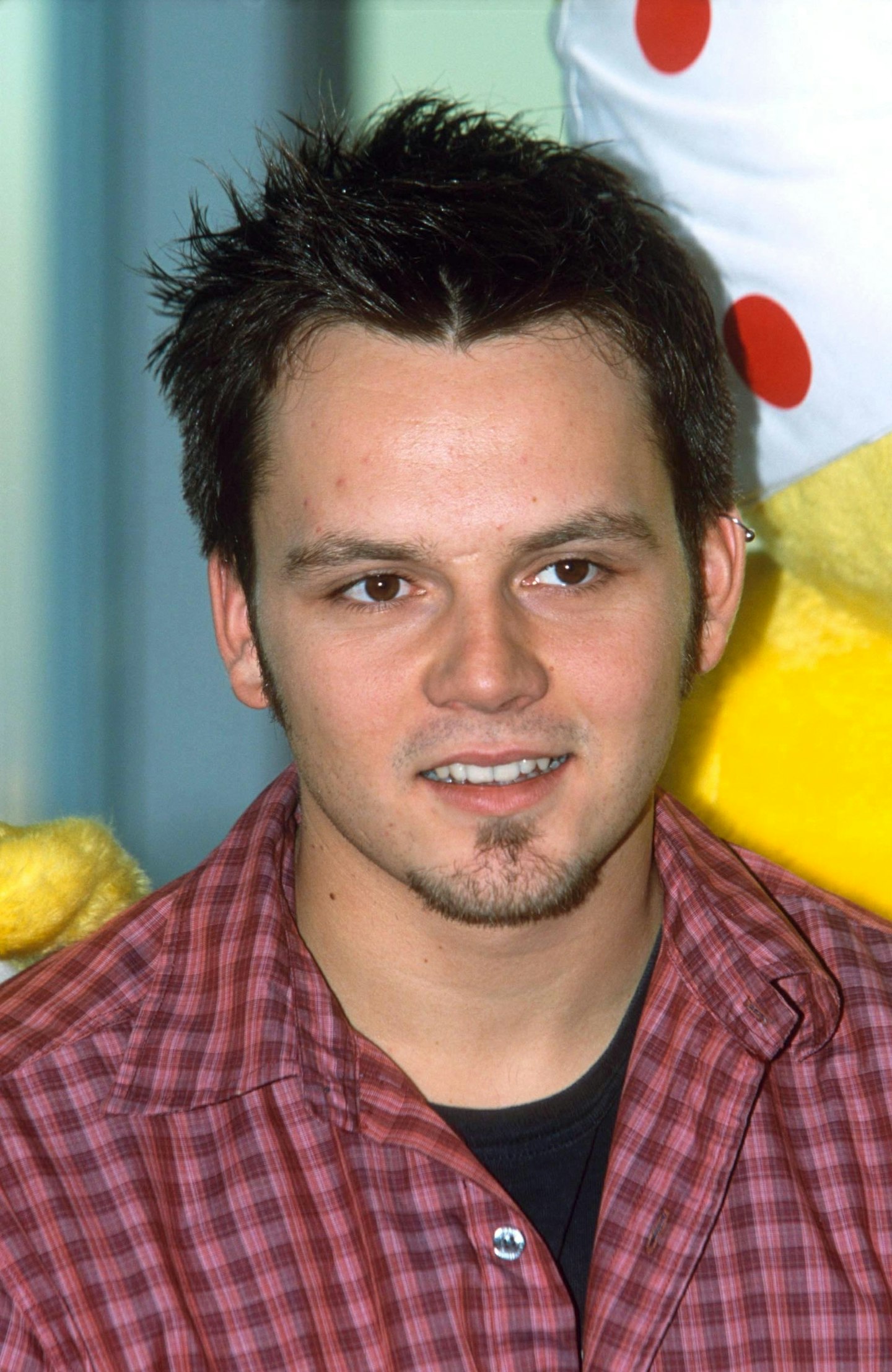 1 of 14
CREDIT: Shutterstock
Paul Cattermole then
Back in the late '90s/early '00s, Paul was the absolute heartthrob of the band. The combination of the piercings, that Reach middle eight and those oh-so-trendy bucket hats he used to wear catapulted him into proper POPSTAR CRUSH territory.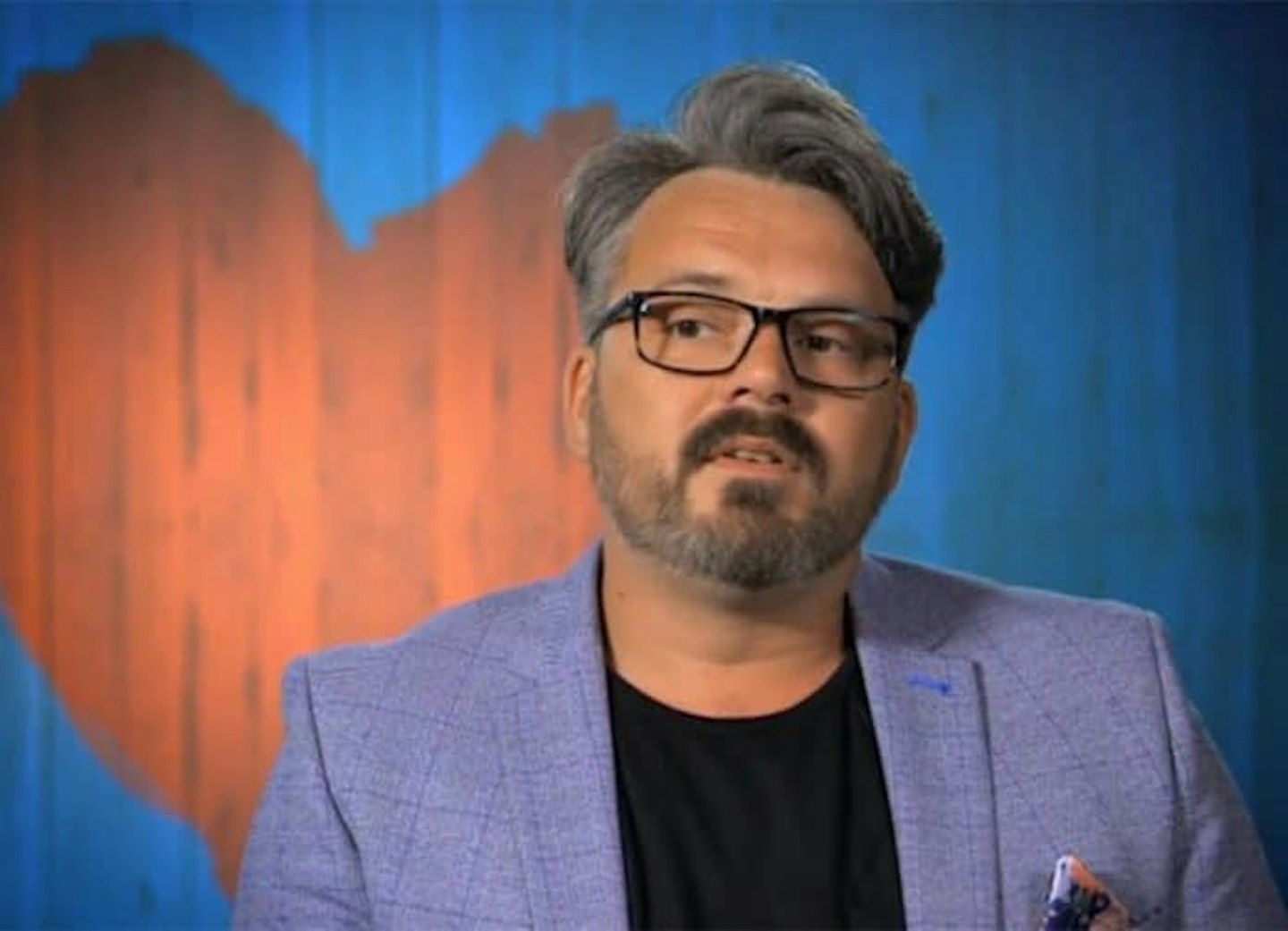 2 of 14
CREDIT: Channel 4
Paul Cattermole now
After admitting he's now strapped for cash, Paul recently tried to flog his old BRIT Awards for S Club 7's work on eBay. In 2019, he appeared on First Dates Hotel, although not the celeb version, and said, "I ended up being in the group for five years six years. "I did leave before the end, I was feeling like I was losing myself and I wasn't very happy at all. I had the balls to say, 'guys I've got to go,' but not one of them said stay."Paul returned to social media earlier this year after a yearlong break and surprised fans with his long natural grey hair and beard.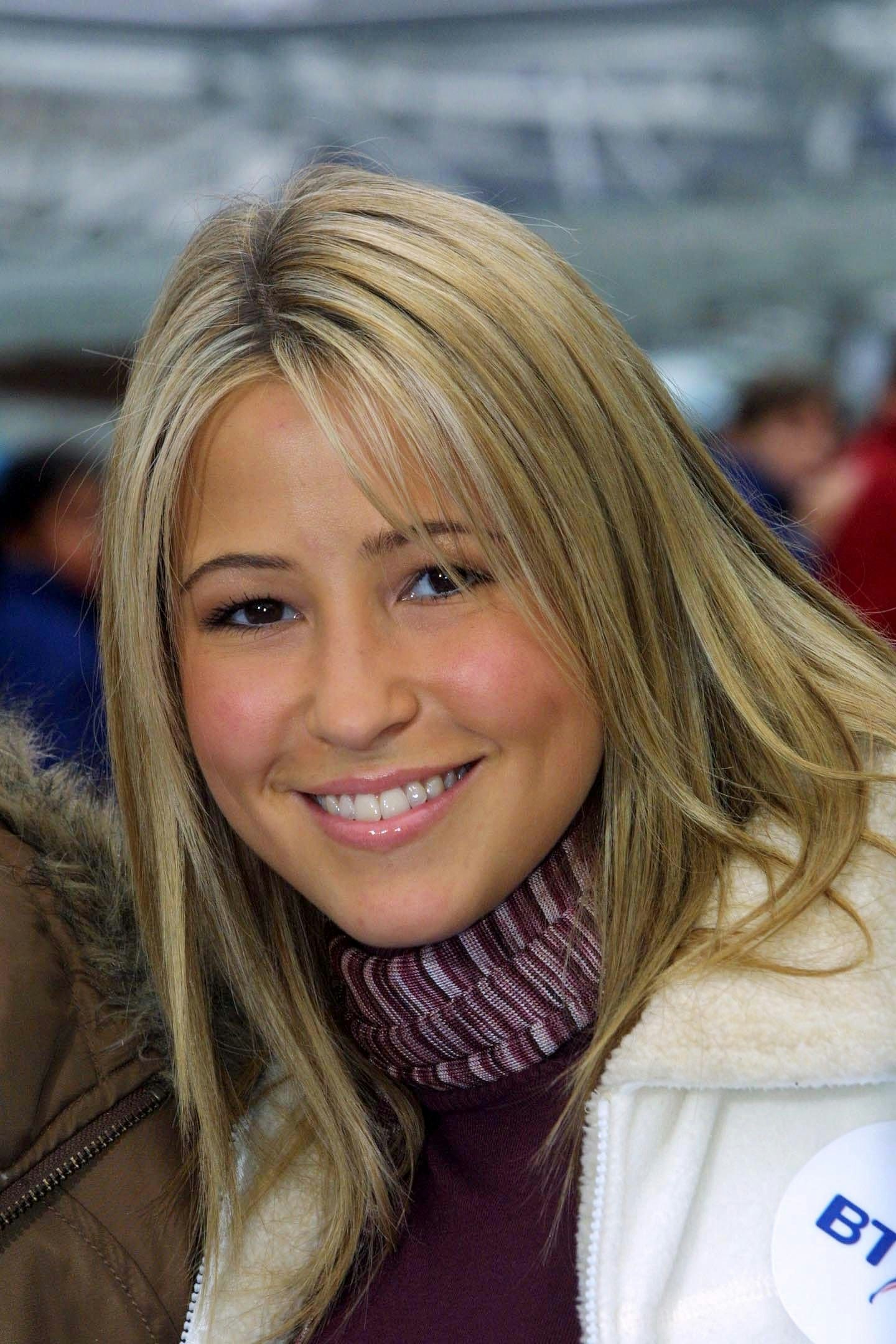 3 of 14
CREDIT: Shutterstock
Rachel Stevens then
Ugh, wasn't she just perfect? That poker-straight, sunkissed hair. The flawless skin. Her mad sick Miami 7 acting skills. There was nobody we wanted to trade places with more (till Hannah started dating our OG bae Paul, obviously.)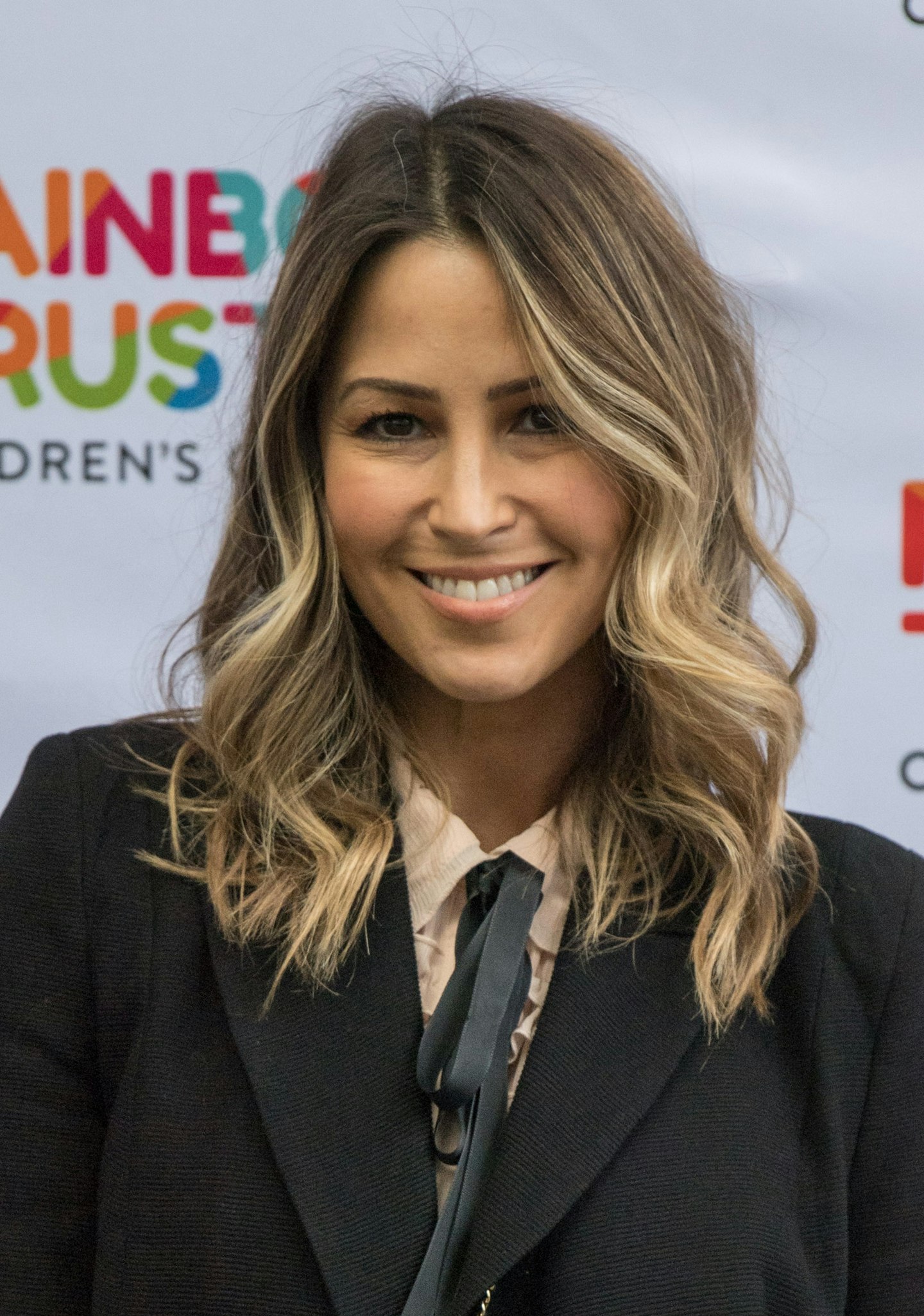 4 of 14
CREDIT: Shutterstock
Rachel Stevens now
Since the S Club days Rachel's experienced the most solo success (Sweet Dreams My LA Ex and the criminally-underrated Come and Get It album, anyone?) She's also enjoyed stints on Strictly Come Dancing, The X Factor New Zealand and The Voice of Ireland. Rachel also has two daughters called Amelia and Minnie Blossom with ex husband Alex Bourne.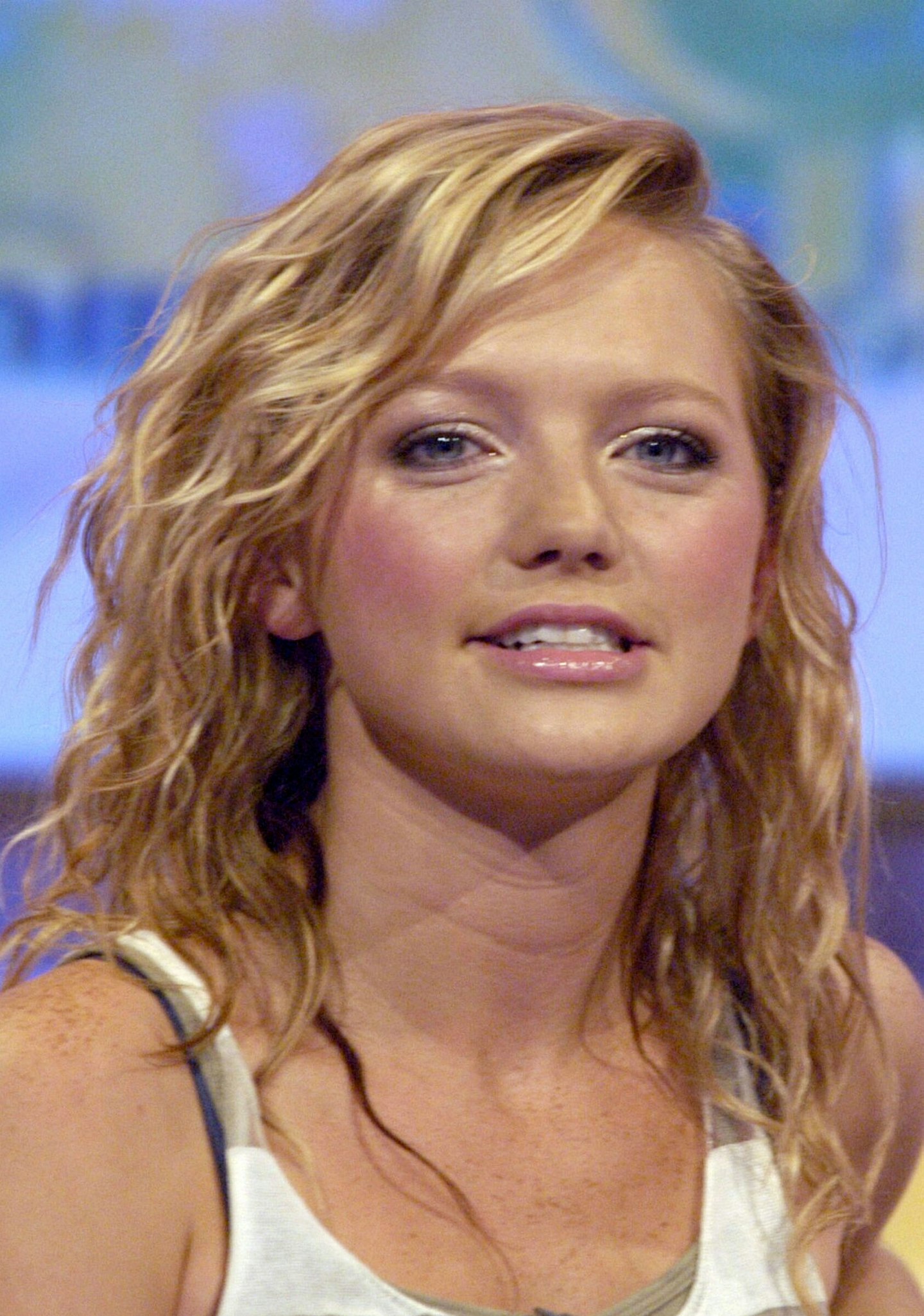 5 of 14
CREDIT: Shutterstock
Hannah Spearritt then
AKA Paul's ex-girlfriend AKA the human we were most jealous of ever. Literally. The moment that relationship was as good as announced with a kiss on Hollywood 7, we ripped up our S Club posters. Before asking our dad to buy that issue of Smash Hits again.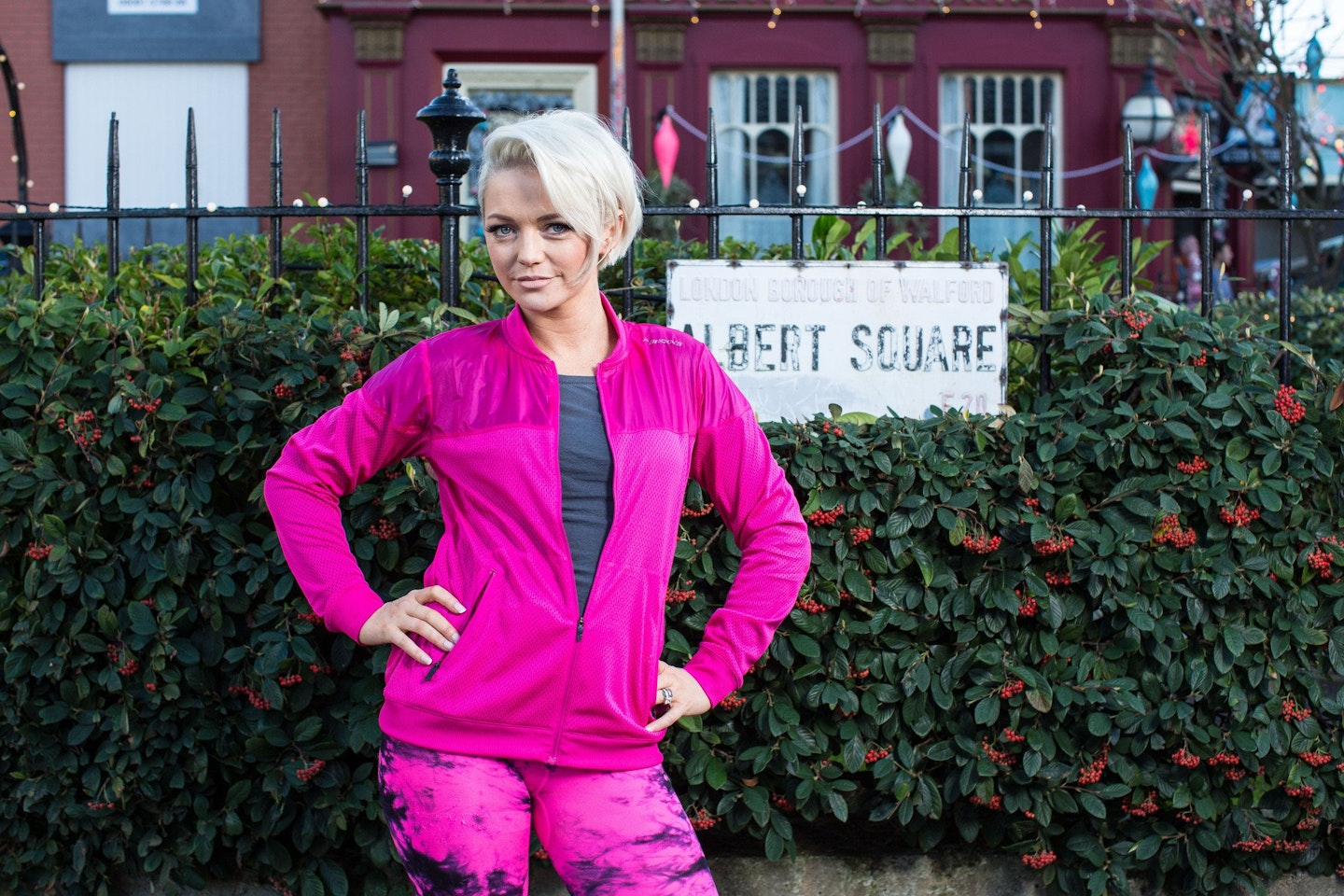 6 of 14
CREDIT: BBC
Hannah Spearritt now
Hannah went down the telly route post-pop career. Her most notable role was Abby Maitland in Primeval; with her since joining the cast of EastEnders briefly. She's now mum to daughters Tea, two and new baby Tora.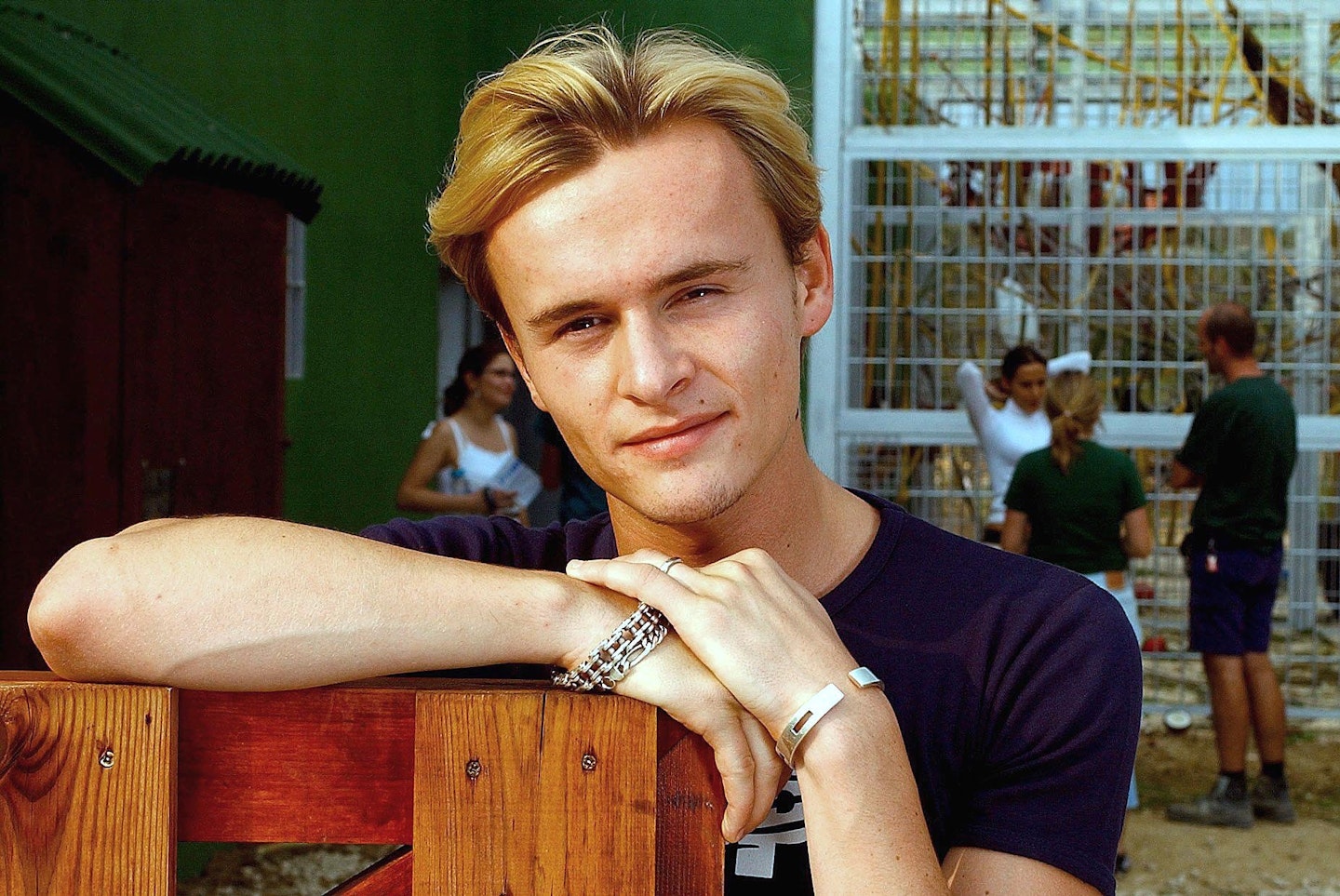 7 of 14
CREDIT: Shutterstock
Jon Lee then
Who could forget the iconic blonde curtains, tbh? That's PEAK '90s popstar aesthetic, right there.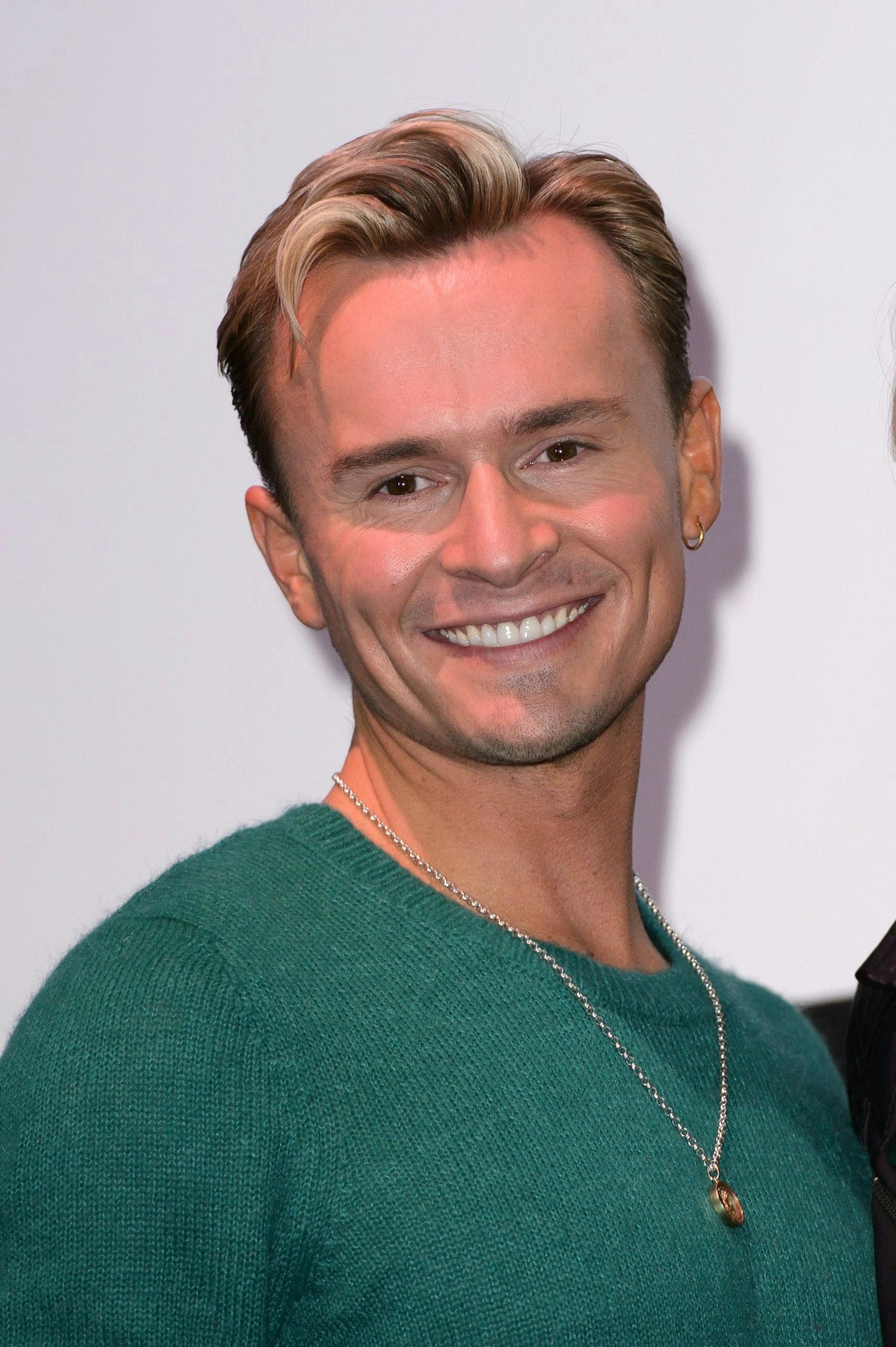 8 of 14
CREDIT: Shutterstock
Jon Lee now
Since his S Club days, Jon's made quite the name for himself in musical theatre. But forget his roles in the West End productions of Les Mis and Jersey Boys; it's got to be his appearance on ITVBe's Dinner Date he's best known for. A classic. Also - has he just not aged, or something?According to Jon, his youthful looks are down to vegetarian diet, active lifestyle and love of yoga.
9 of 14
CREDIT: Shutterstock
Bradley McIntosh then
If we're all completely honest with ourselves, Miami 7 was all about Bradley. Someone hand the lad a belated Oscar.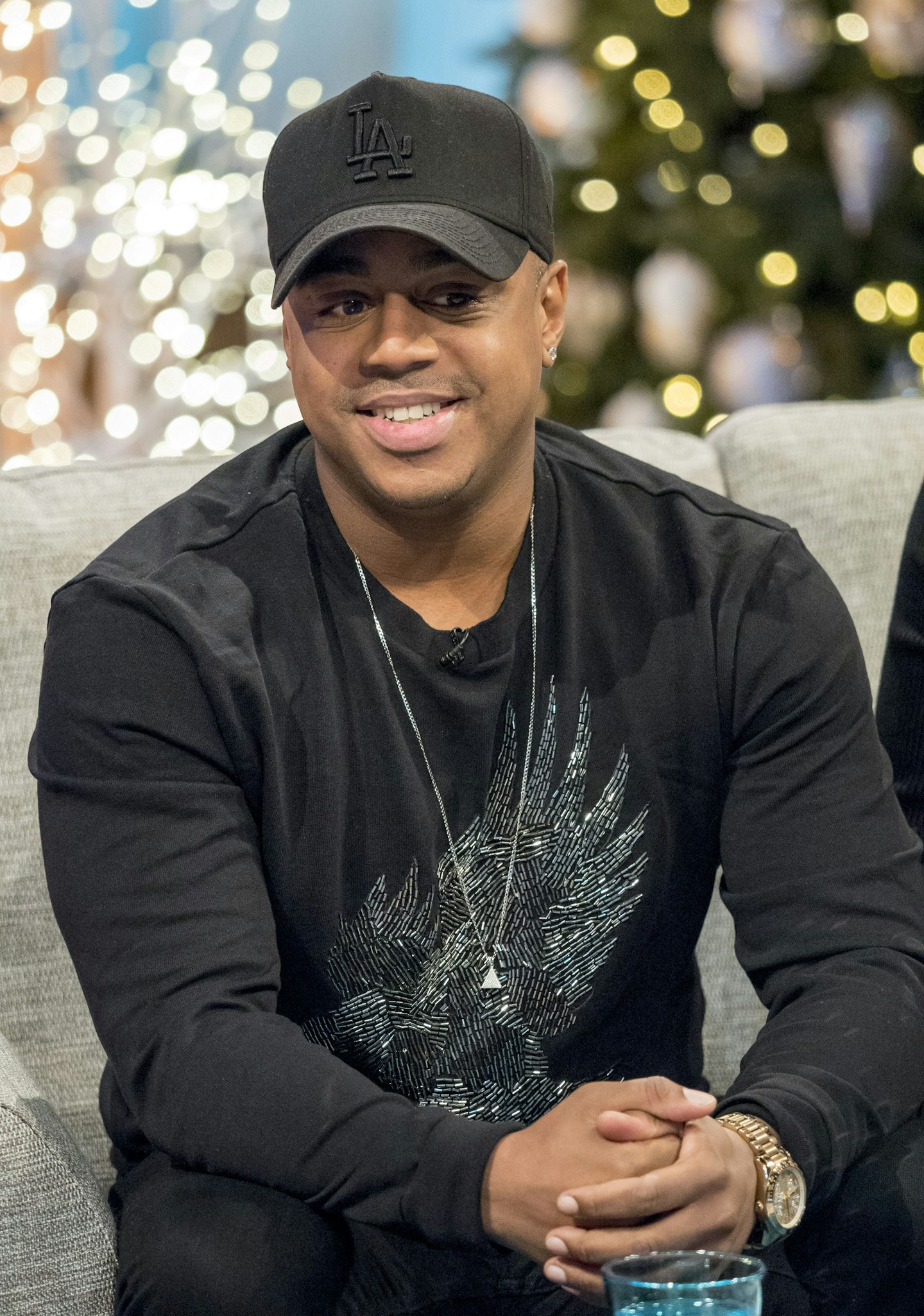 10 of 14
CREDIT: Shutterstock
Bradley McIntosh now
Bradley's still very much in the music industry and continues to represent the brand in S Club 3; touring student unions and stuff alongside Jo O'Meara and Tina Barrett. Oh, and he was put into a group called Upper Street alongside Dane Bowers (Another Level), Jimmy Constable (911) and Danny Wood (New Kids on the Block) for MTV's Totally Boyband back in 2006. Outside of music, business owner Brad runs Citiboy Entertainment and is director of a company called Yoghurt Media. He also has a son called Kairo who was born in 2017.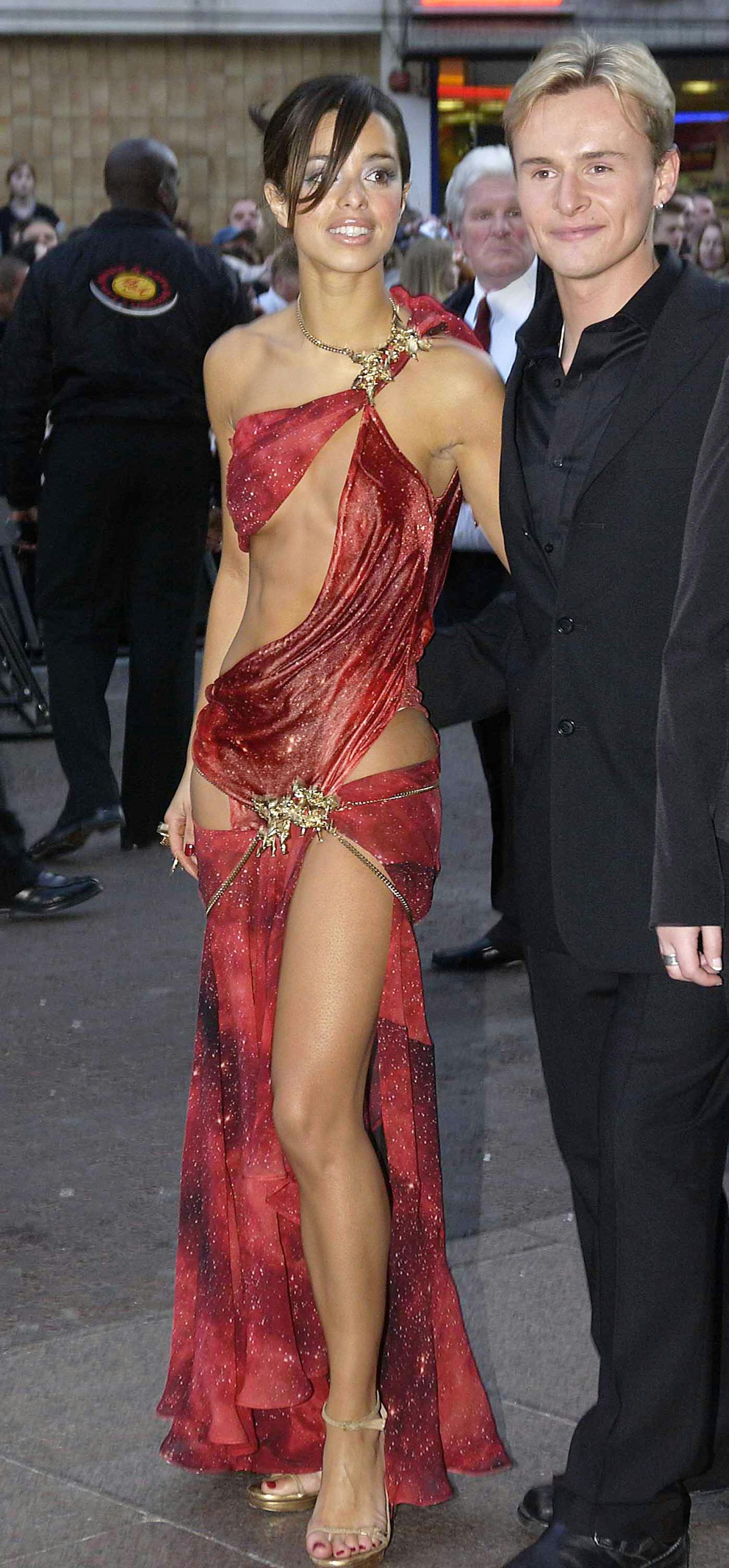 11 of 14
CREDIT: Shutterstock
Tina Barrett then
Tina was the 'choreographer' of the group back in their CBBC days and famously wore that dress to the premiere of S Club's Seeing Double movie in 2003.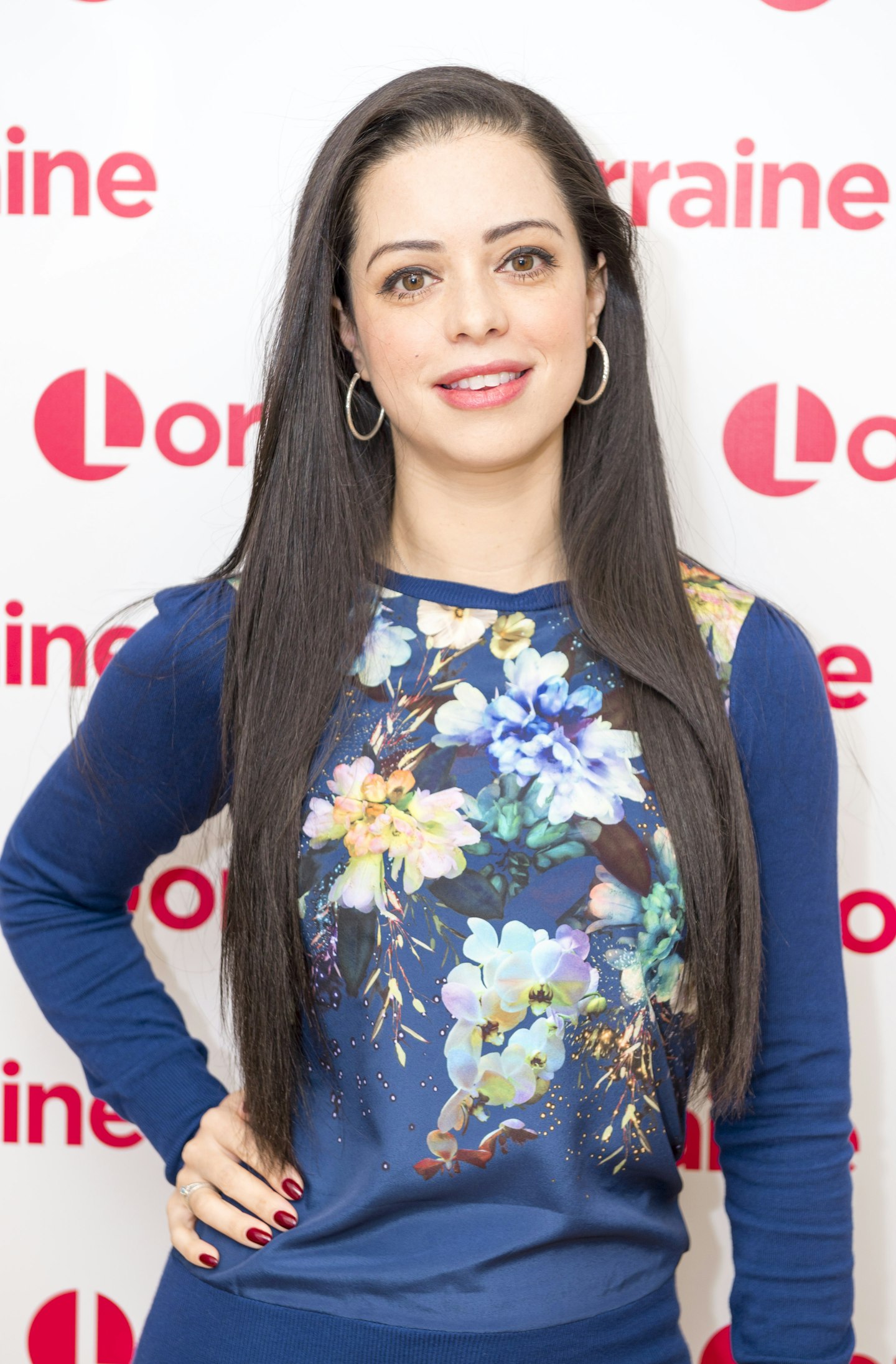 12 of 14
CREDIT: Shutterstock
Tina Barrett now
Tina went pretty quiet after S Club disbanded (boo!) but welcomed a baby in 2016 with her then boyfriend Paul Cashmore (Cashmore, people, not Cattermole!), a son who they named Roman. Sadly, Tina and Paul have since split and she opened up about the heartbreaking split, admitting, "Walking away from our relationship was so hard, it felt like my whole world caved in."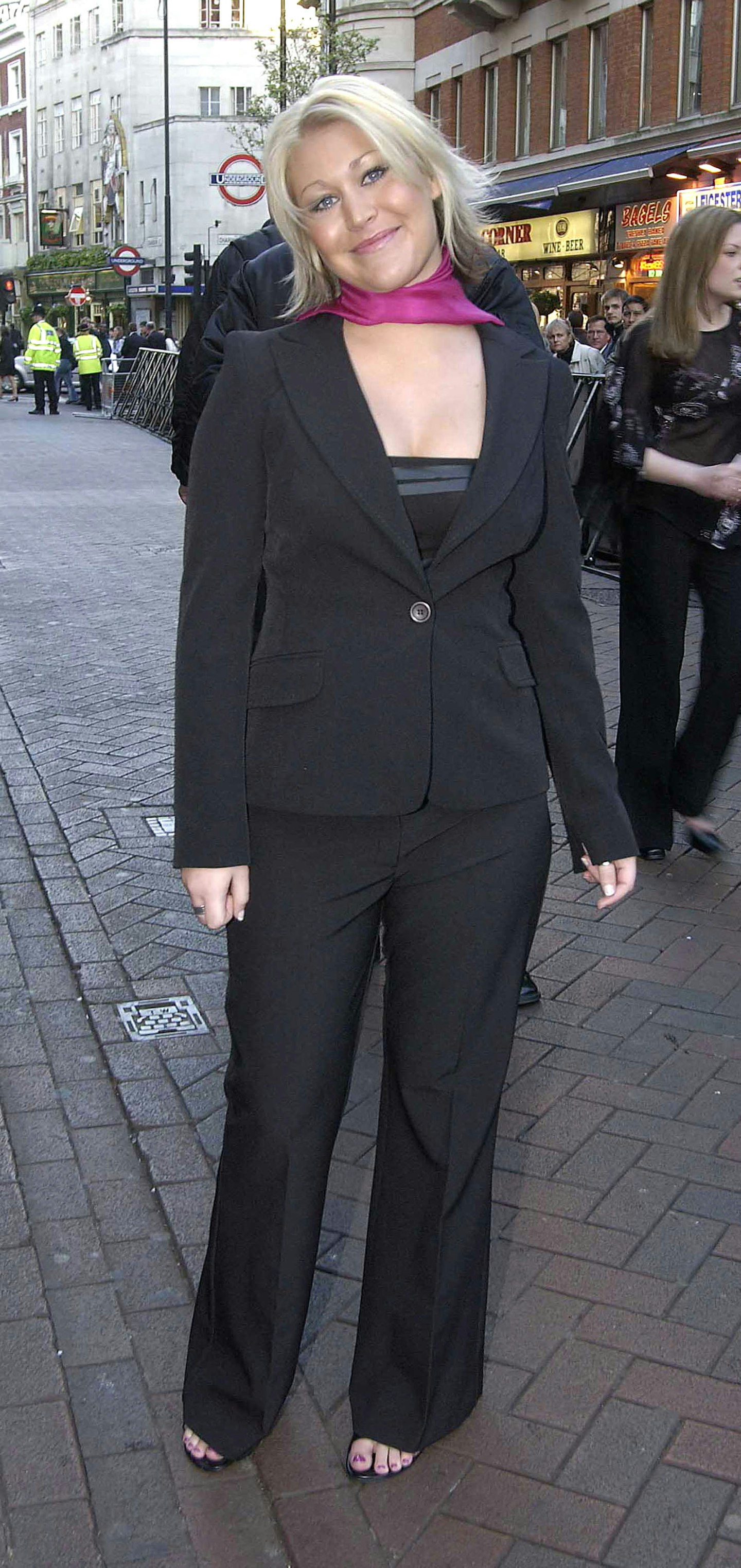 13 of 14
CREDIT: Shutterstock
Jo O'Meara then
Jo was undoubtedly the voice of the band (and consequently took lead vocals) back in the day. She also notably had 'the flow,' whatever tf that means.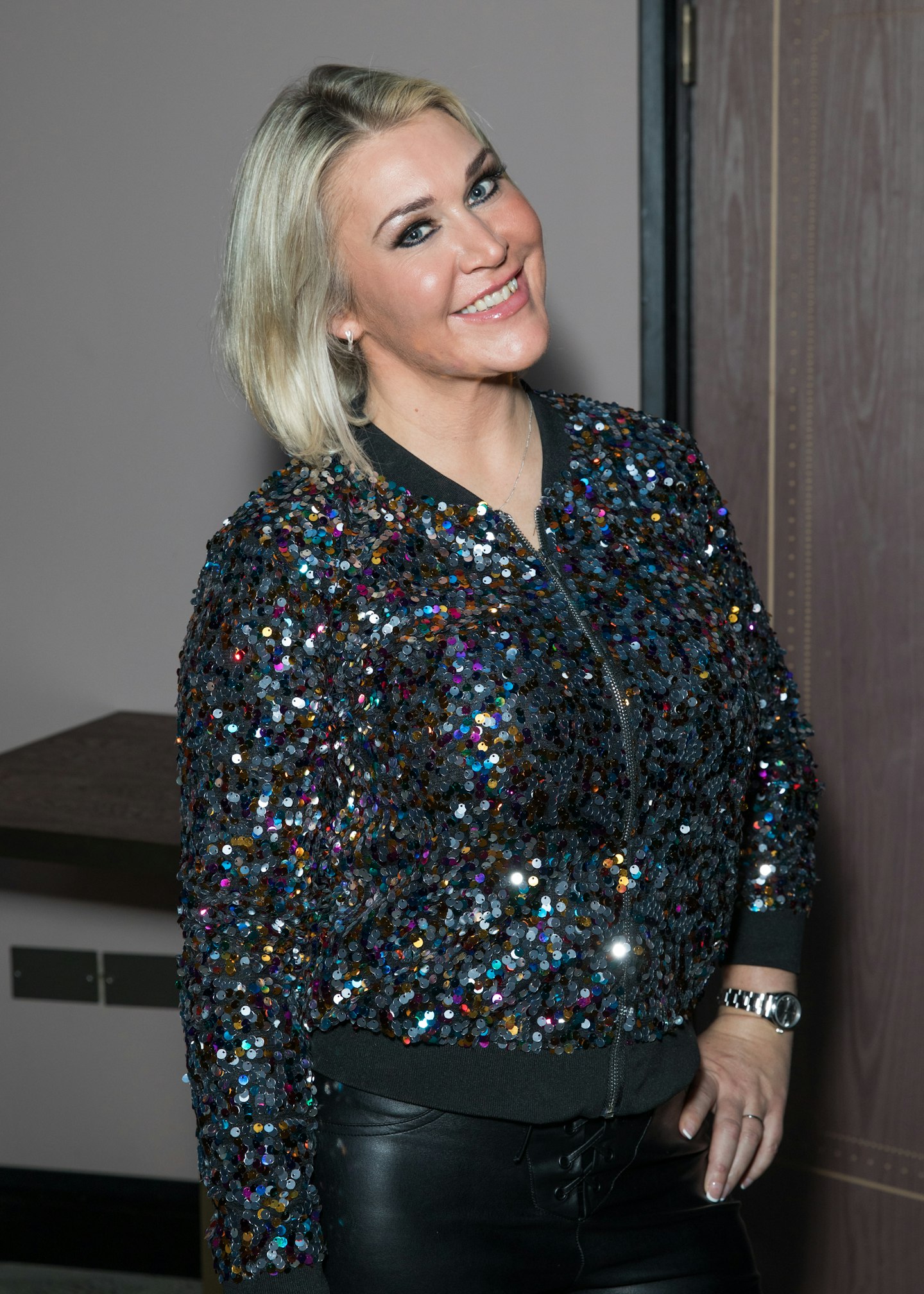 14 of 14
CREDIT: Getty
Jo O'Meara now
Jo's solo material - including debut single What Hurts the Most (same as the Cascada song) - didn't quite live up to expectations and flopped, unfortunately. She's recently completed a solo album after quitting S Club 3, and is making waves on TikTok, after a controversial Celebrity Big Brother appearance in 2007 and filing for bankruptcy in 2014.During the pandemic, Jo supported healthcare workers by singing songs they requested.
WATCH: 'You Have Trust No 1 Tattooed On Your Knee!': Sam Thompson & Pete Wicks Play Who's Most Likely To