Just as the nation's morale was at its lowest back in September, five unlikely faces decided to step in and collectively save 2020. Where Boris Johnson, Rishi Sunak and co. arguably struggled to win the faith of the nation Claire Richards, Faye Tozer, Lee Latchford-Evans, Lisa Scott-Lee and Ian 'H' Watkins managed to do just that.
Yep - Steps were back, their new single What The Future Holds was a balls-to-the-wall BANGER and things took a sharp upward turn as they announced a 2021 tour.
Now, a couple of months later, the band's album of the same name has finally been released; and we can happily confirm it's incredible.
Like so, so brilliant. And who better to talk us through it than the band themselves?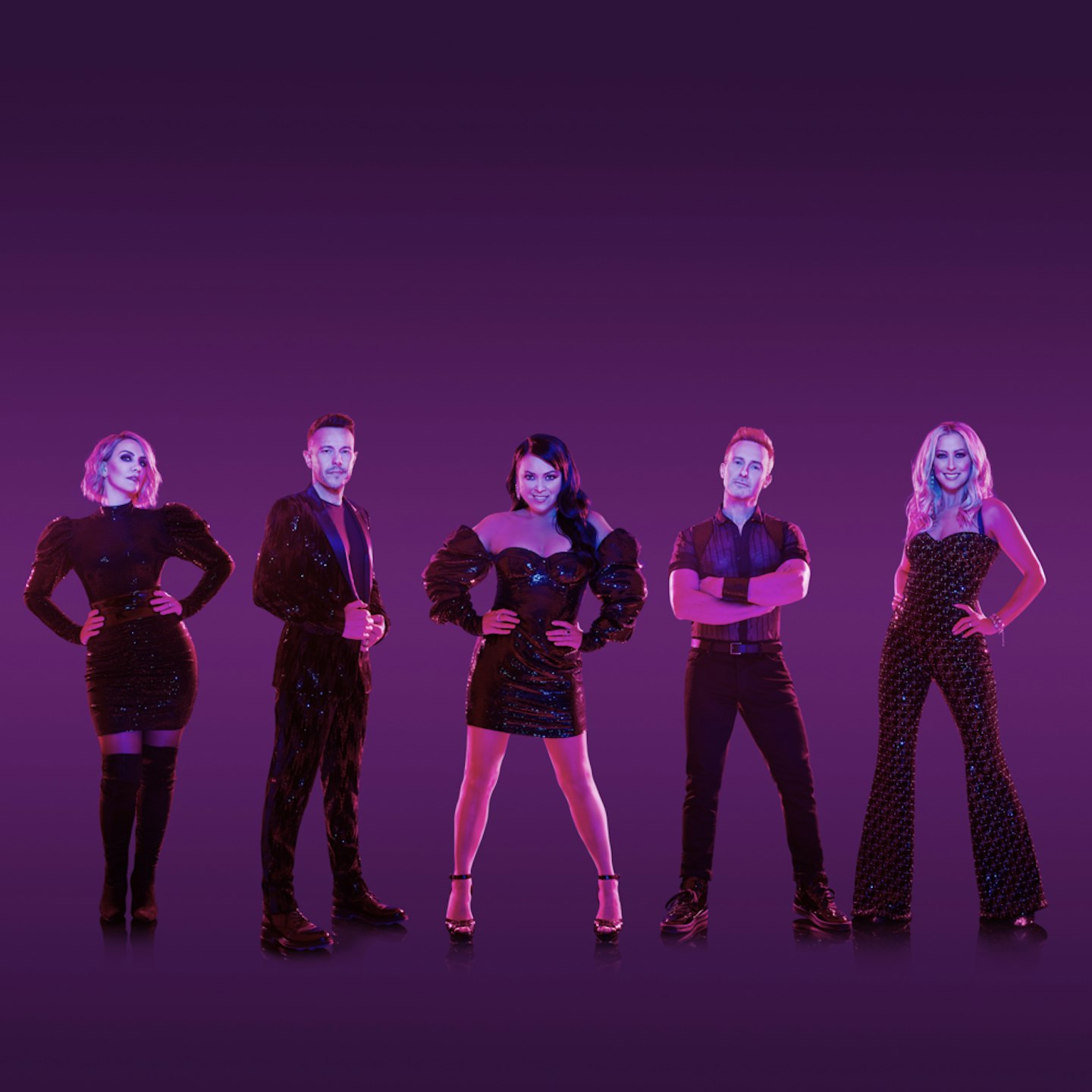 We caught up with Steps ahead of their new release - three years after the group's last album Tears on the Dancefloor - to get all the goss and insider tidbits on each track.
BEHOLD: the stories behind What The Future Holds.
1. What the Future Holds
Claire: "This is very much new, classic Steps. It's one of the songs on the album that's bringing Steps into the now, but it has all the elements of the Steps everyone knows; that big, euphoric chorus.
"It was written by Sia and we feel very lucky to have this on the album. We hope we've done it justice."
2. Something in Your Eyes
Faye: "This is our pure, unadulterated pop track. The clubfest. It's very different to What the Future Holds but it gives you all those positive vibes. It's blown us away how well it's been received and it's going to be a big one on tour."
H: "I have footage of me, behind the scenes of the video, splitting my trousers. I do a knee bend and my cock and balls hang out."
BLIMEY.
3. Clouds
H: "My kids love Clouds. This song reminds me of Better Best Forgotten; on tour I'd love to do a mash-up of that with Clouds."
Claire: "Sorry, we're not doing that one H."
4. To the Beat of My Heart
Lisa: "This one was co-written by Mollie King. It's a great feel good song with very upbeat lyrics. It's exactly what we all need right now."
H: "We'd love to invite MNEK - who also co-wrote it - to perform this with us on tour. That'd be lovely. How cool would that be? He can be the sixth member of Steps at The O2. Everyone tweet him and make it happen."
5. Father's Eyes
Lee: "This one was written by Ina Wroldsen who's worked with Britney Spears. I like the crossover of the melodies, with the girls singing one way and the boys singing that melody in a different octave. It's the only song on the album that really does that, with the boy-girl vocal blend.
"It's a beautiful song."
6. One Touch
Faye: "This - when we heard the demo - screamed 'Anastacia.' It's going to bring all the nineties vibes and make you want to turn it up in the car, unwind the window and sing really loud.
"There's a thumping beat behind it; it's an absolute banger."
7. Under My Skin
Claire: "This is actually one of my favourites on the album. I always love a ballad or mid-tempo, and I think we were really lucky to get this song. It's really special.
"I don't think many people write songs like this any more. It's really emotive and it just got me from the second I heard it. I absolutely love it; it's one of the first songs of its ilk in a long time.
"Everything we've released since Tears on the Dancefloor has been a banger, but this one really slowed things down I'm glad the response was so great."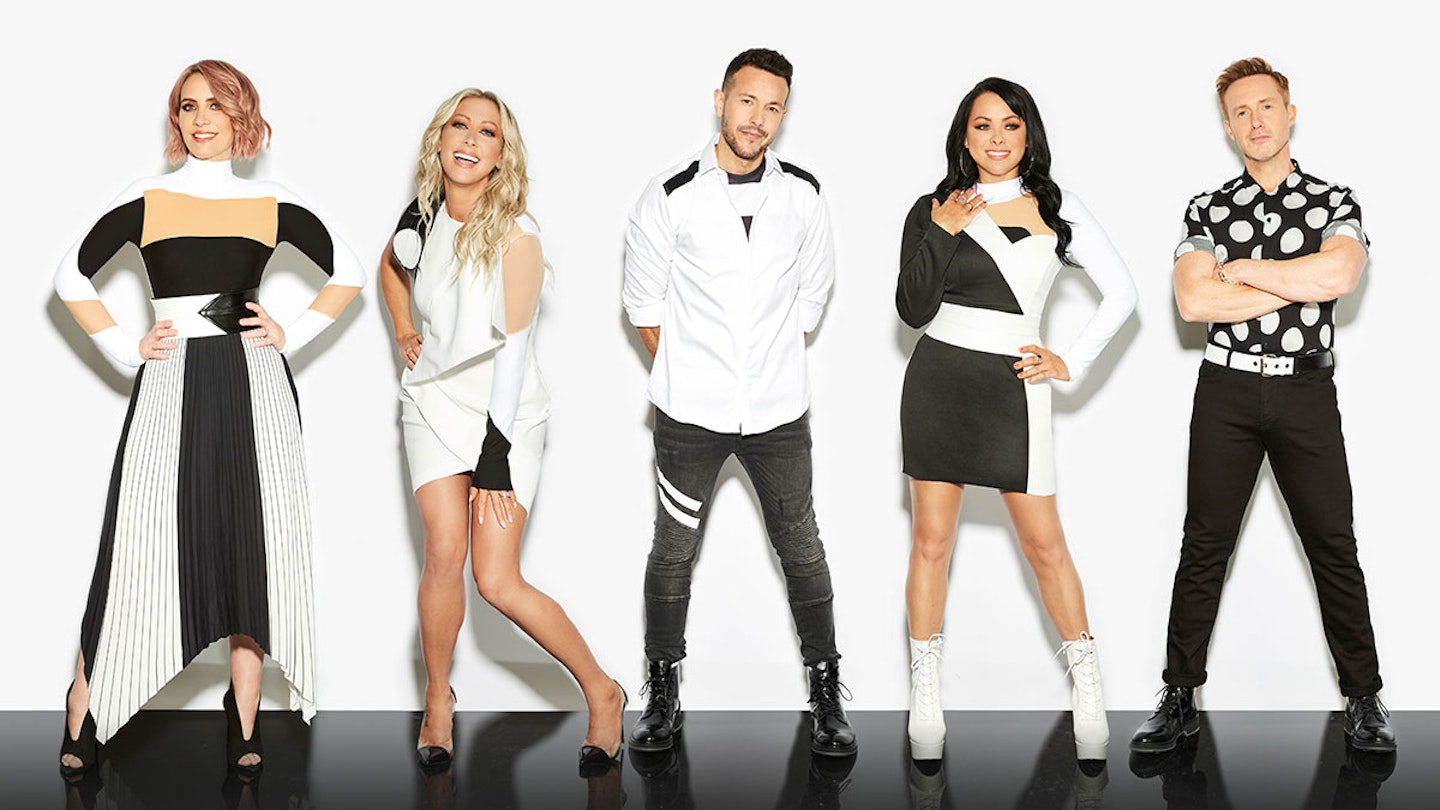 8. Heartbreak in this City
Lisa: "This one was written by one of our original Steps writers, Karl Twigg, who we worked with on One for Sorrow and Deeper Shade of Blue.
"I think this will be a fan favourite; Karl knows the classic Steps formula with those euphoric choruses and bittersweet lyrics. It's got a touch of classic Steps brought into today musically."
9. Come and Dance with Me
Lee: "This one's a bit quirky compared to the other songs on the album; with the string introduction.
"The song's what Steps are all about; living in the moment, being true to yourself and enjoying the one life that you get. That's the message we always try to get out there. Life's short, let's enjoy it."
10. Don't You Leave Us Halfway
Faye: "I love the lyrical content of this. It's really relevant to where we're at in life right now, and I think fans will really relate to it.
"It's about journeys, relationships and it's a beautiful song. It has Neon Blue vibes and I think it'll be amazing to sing this live. The vocal harmonies are amazing and I really hope we get to do it on tour. Let's see what happens."
11. To the One
H: "This one has such eighties vibes and really takes me back to the movies of my childhood, like The Goonies and Gremlins.
"I loved when Little Mix did a nod to the eighties with Black Magic, and this has a similar feel."
12. Hold My Heart
Claire: "This song's a little bit unexpected from us in that we haven't done it for a while, but a really lovely way to end the album. It's stripped back, all about the vocals and I think it says a lot about a song when you don't need all the bells and whistles in the production.
"You've ridden that big wave with all the bangers on the album and it's like 'ah, relax.'"
So there you have it, huns - a deep dive into every track on Steps' brand-spankin'-new album. What The Future Holds, out Friday 27th November.
Tickets for Steps' 2021 What the Future Holds tour are also available RIGHT NOW, and they''ve promised it's 'the year of the party.' Hoorah.