When people see most babies their reaction is often "AWWWWW, isn't he a cutie."
When people saw THIS baby, they said: "OMG IT LOOKS LIKE PHILIP SCHOFIELD!"
LOL.
The cute baby pic was sent into This Morning today by mum Clare Kelly after her husband began to ask questions about his silver locks, co-host Holly Willoughby revealed.
"Noah was born on Friday morning and his mum Clare Kelly… Says she's had non-stop comments about his silver hair.
"Her husband has even asked if she had an affair with Phillip Schofield," Holly explained.
"He wants to know if Noah is Philip's love child. I would like to see this picture gets to Phil and hear what he has to say…"
I mean just LOOK at the comparison.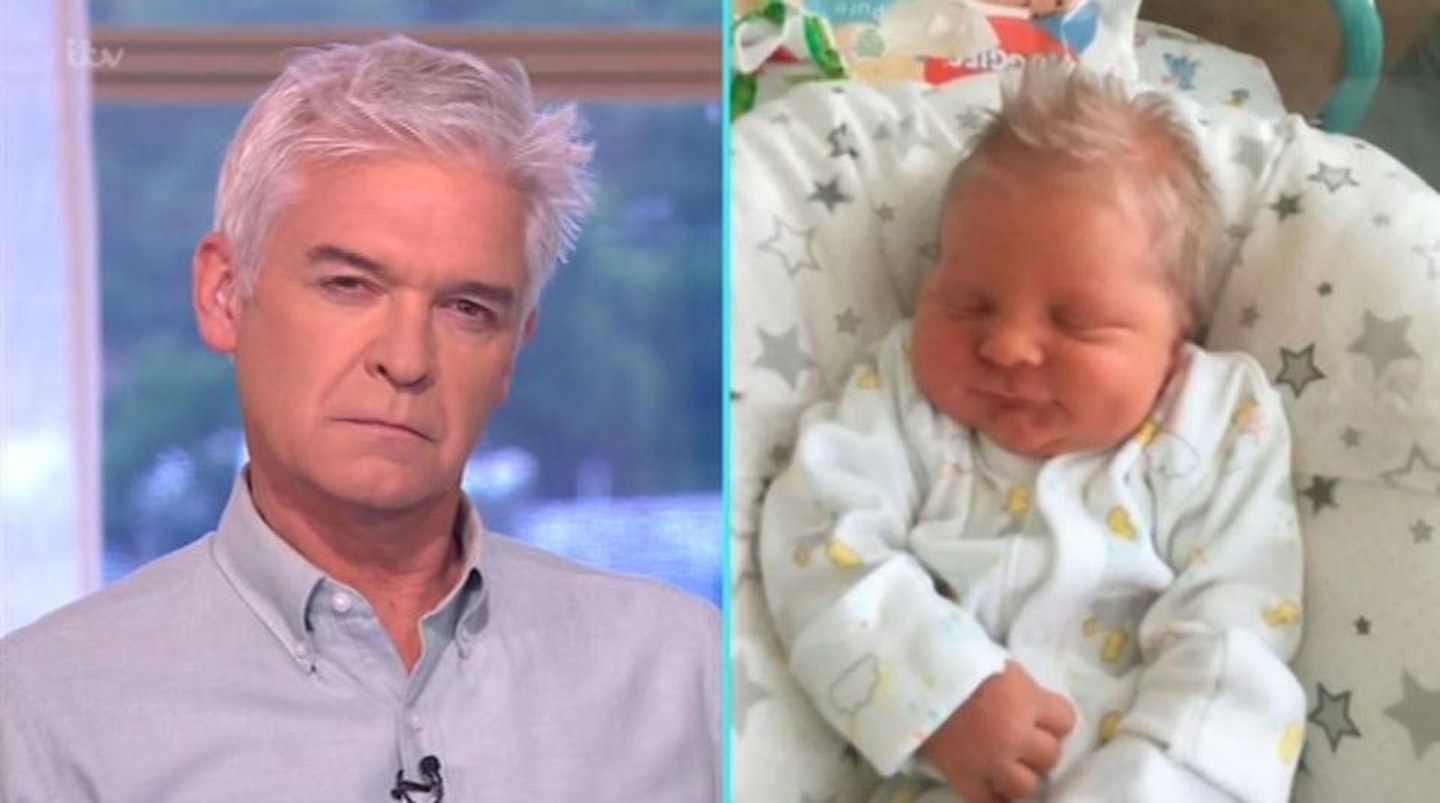 Holly then turned to Philip and asked: "Is that your love child?"
Our boy Phil saw the funny side and turned to the camera and addressing Clare: "And what's more – you promised you'd never tell!"
This isn't the first time babies have been compared to their celeb lookalikes.
Last year one mum tweeted a pic of her baby boy, adding that he looked like Gordon Ramsey.
The web went wild for the grumpy looking mini-me, and even Gordon himself had a say.
LOLS.