Stuffing your face with scones and throwing that clotted cream to jam ratio out the window? Afternoon Tea Week is officially here and we're going to spill the beans on the best tiers up and down the country. From free-flowing G&Ts and Disney-themed treats to touring around London on a vintage double decker bus, we got in touch with DesignMyNight for the crème de la crème of the UK's afternoon tea scene.
10 quirky Afternoon Teas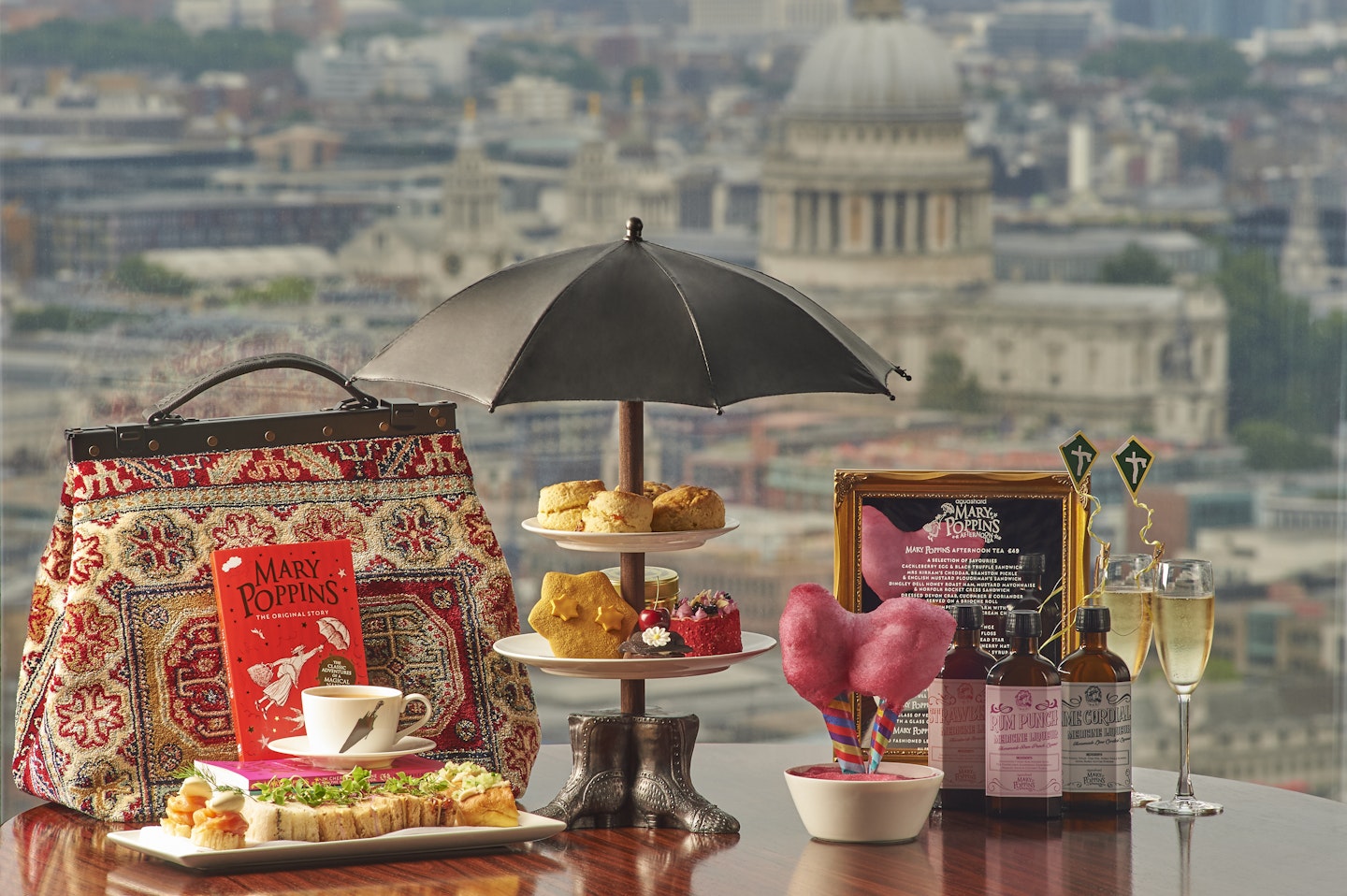 1 of 10
CREDIT: The Shard
Aqua Shard - London
An afternoon tea that's supercalifragilisticexpialidocious? Aqua Shard have launched an afternoon tea that's themed around Mary Poppins, and we just can't deal. It promises mini crumpets (Mary's favourite, don't you know) with smoked salmon and cream cheese, fairground candy floss, and Mrs Brill's homemade scones that come served in Mary's carpet bag. You'll have two bespoke teas to choose from, but you can booze up the experience by adding a glass of Veuve Clicquot Yellow Label or Rosé Champagne.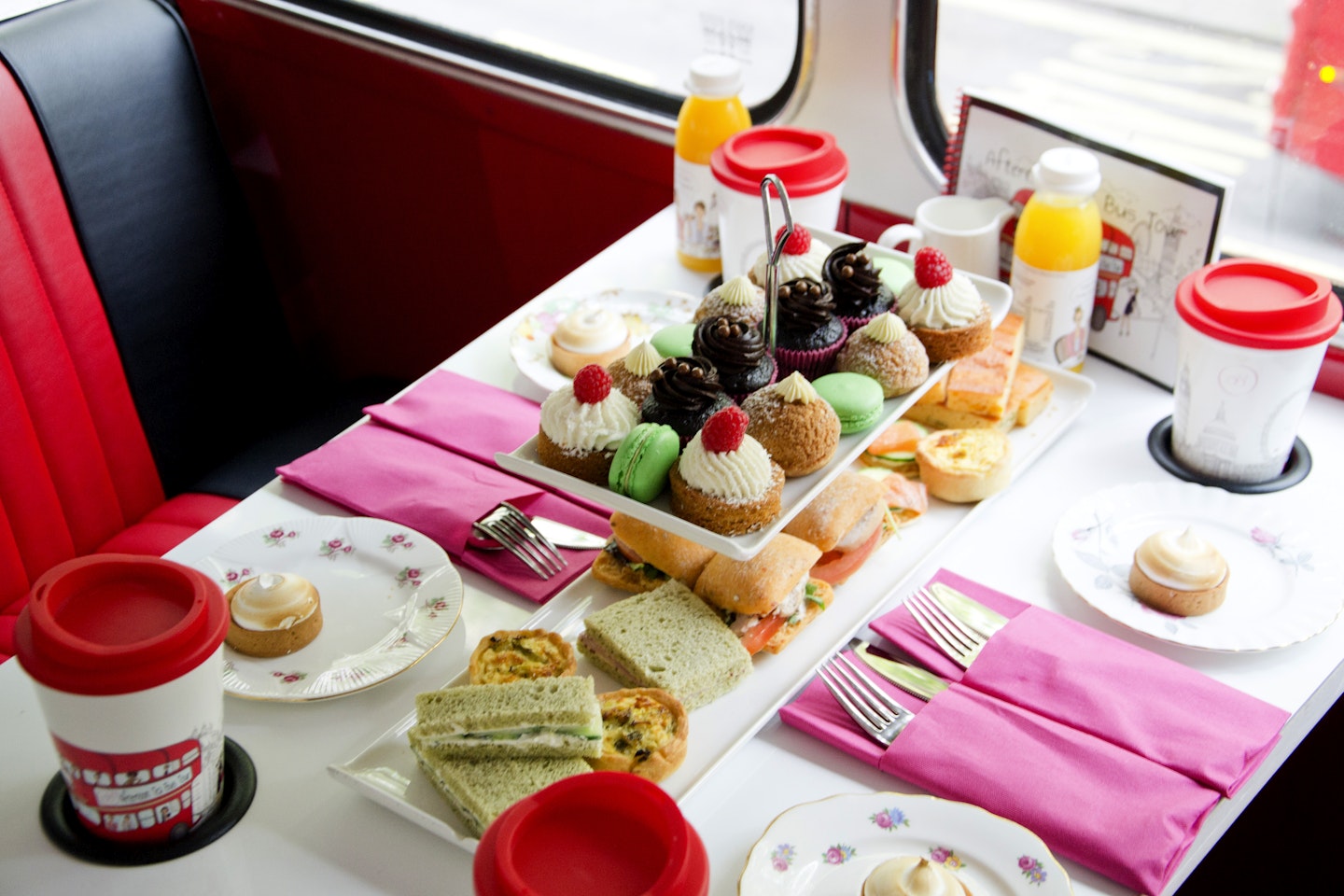 2 of 10
CREDIT: DesignMyNight
Brigit's Afternoon Tea Bus - London
Not the most normal of places to have afternoon tea but definitely one of the coolest, Brigit's Afternoon Tea Bus will take you around London on a vintage double decker, past the capital's most iconic sights. When you're not taking in glimpses of Big Ben, Buckingham Palace and the Royal Albert Hall, tuck into their colourful arrangement of macaroons, mini cupcakes and satisfying pastries - make sure you leave room for the mini quiches, they're some of the best in town.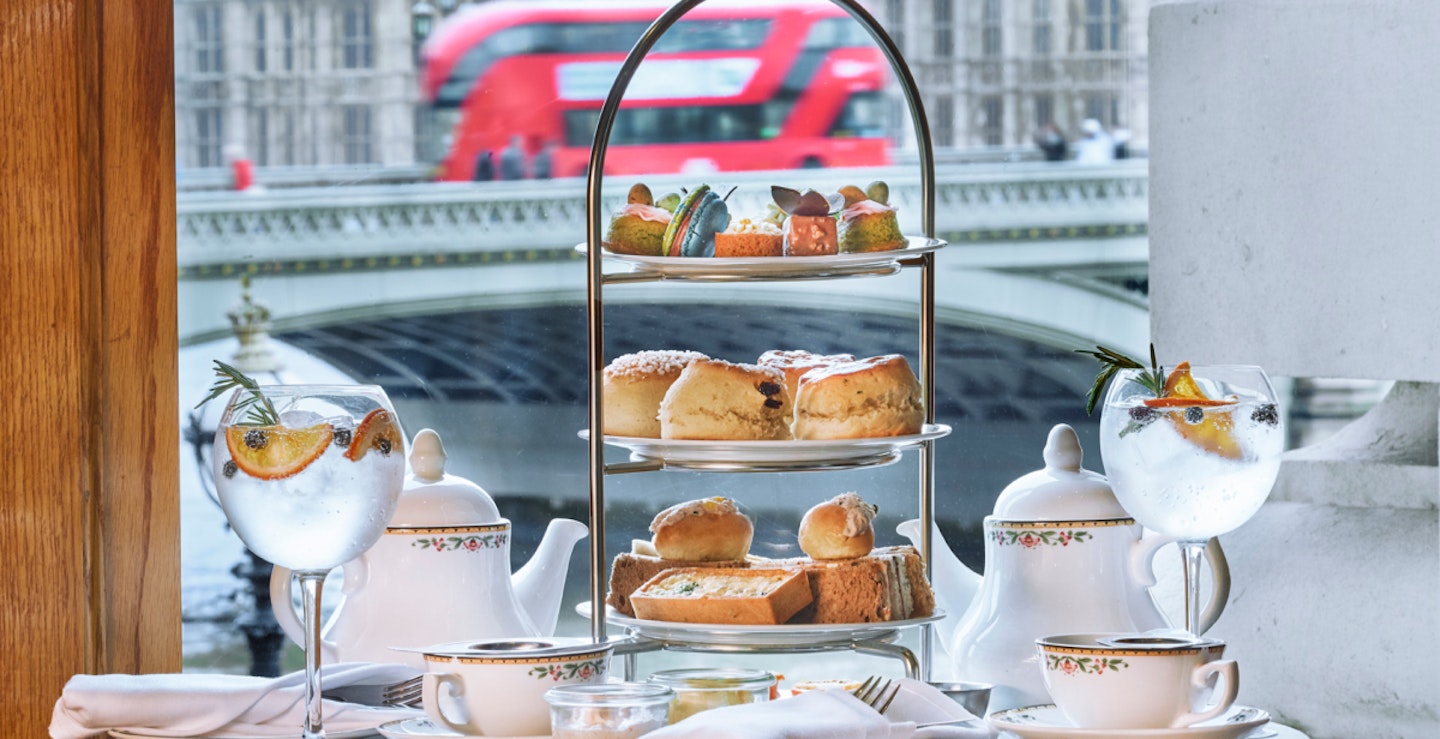 3 of 10
CREDIT: DesignMyNight
Gillray's Steakhouse and Bar
Gillray's might be known for its steak but they've got a lot more going for them than just stand up sirloin. Visit this restaurant for the best and booziest of afternoon teas, alongside stellar views of the Thames and Houses of Parliament. Their tiers come packed with unique scones (hello oak-smoked Lyburn cheese and basil), caramelised chocolate Rocher and apple and blueberry macarons, and you get to wash everything down with two hours of endless G&Ts.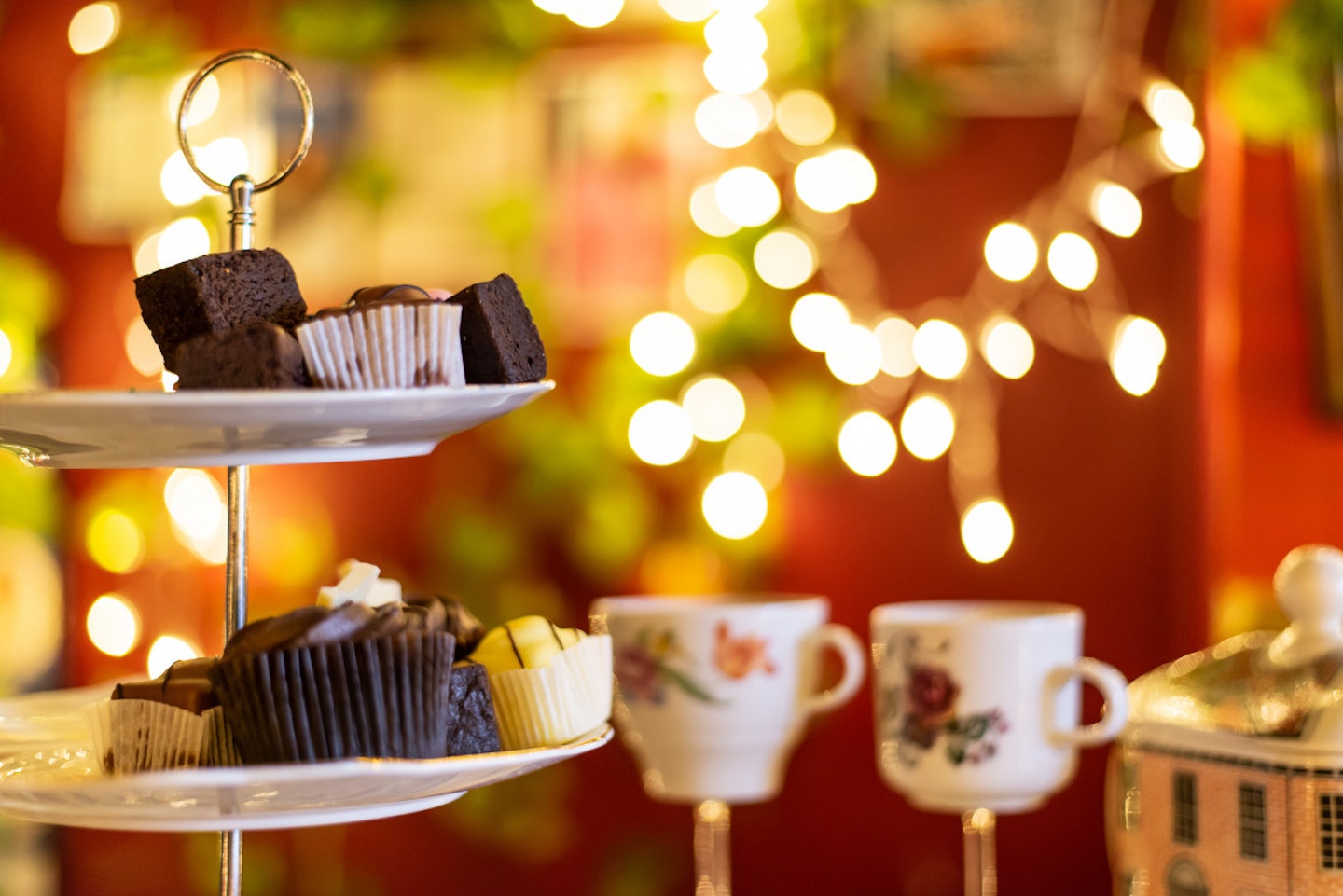 4 of 10
CREDIT: DesignMyNight
Little Nan's - London
Little Nan's is a cosy den of fairy lights, kitsch ornaments from the '90s and Eastenders memorabilia (all hail Pat Butcher), and it also happens to be one of the quirkiest places for afternoon tea in London. You can go 'sober' or 'tipsy' (tipsy giving you two rounds of cocktails), while you chomp your way through home baked scones with raspberry jam and clotted cream, Victoria sponge, dainty sandwiches and a sassy lil selection of pastries and cakes.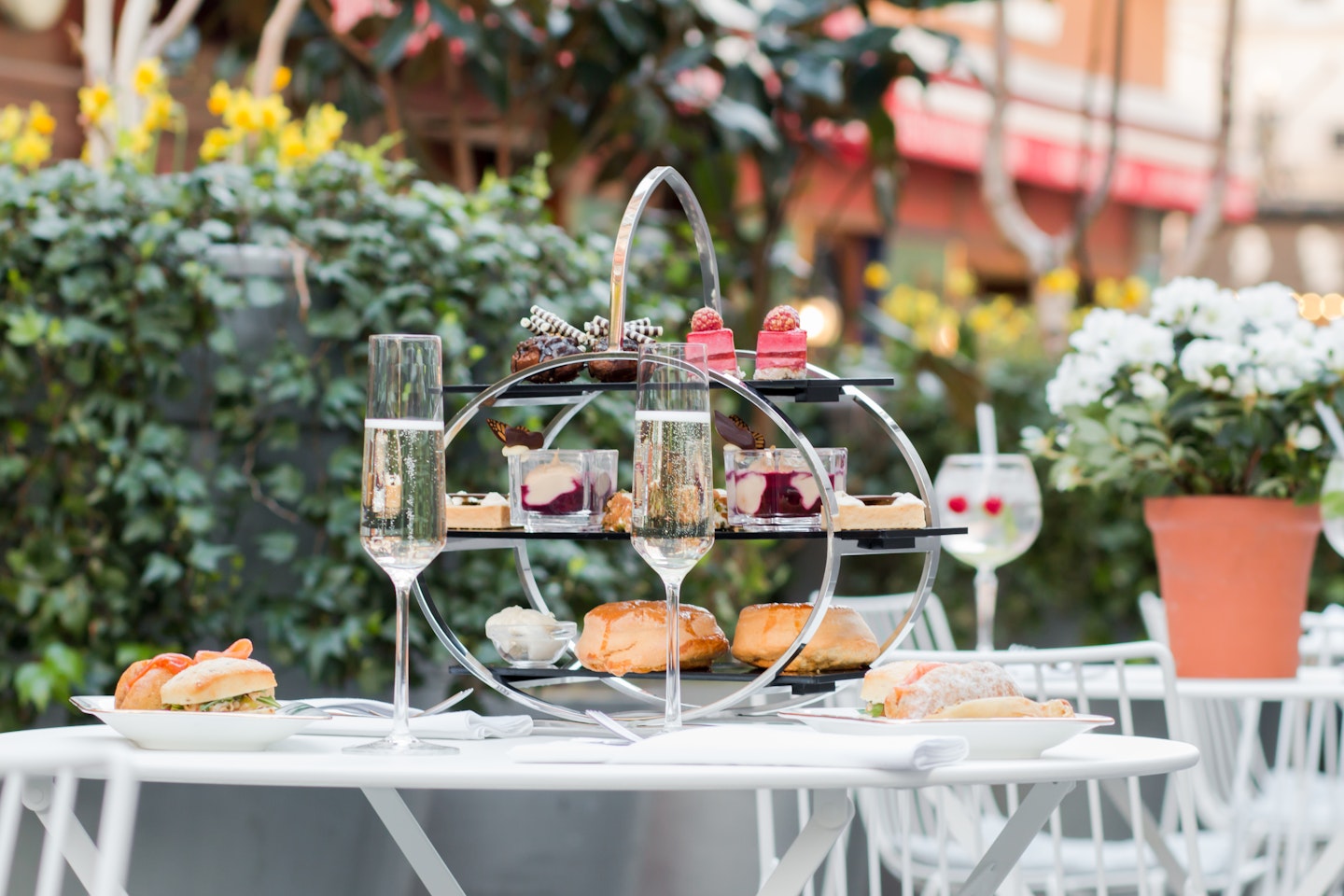 5 of 10
CREDIT: DesignMyNight
The Den - London
The Den is a home away from home with oak panelling, squishy sofas and a relaxed atmosphere in the heart of Covent Garden, and they do one helluva afternoon tea. Layered with chicken swirl pesto, buffalo and mozzarella sandwiches, chocolate and caramel bars with strawberry rice puff and raspberry and matcha tea tart, you won't find another like it. If you're feeling something a little stronger than English breakfast tea, you can always upgrade with a glass of Laurent-Perrier Champagne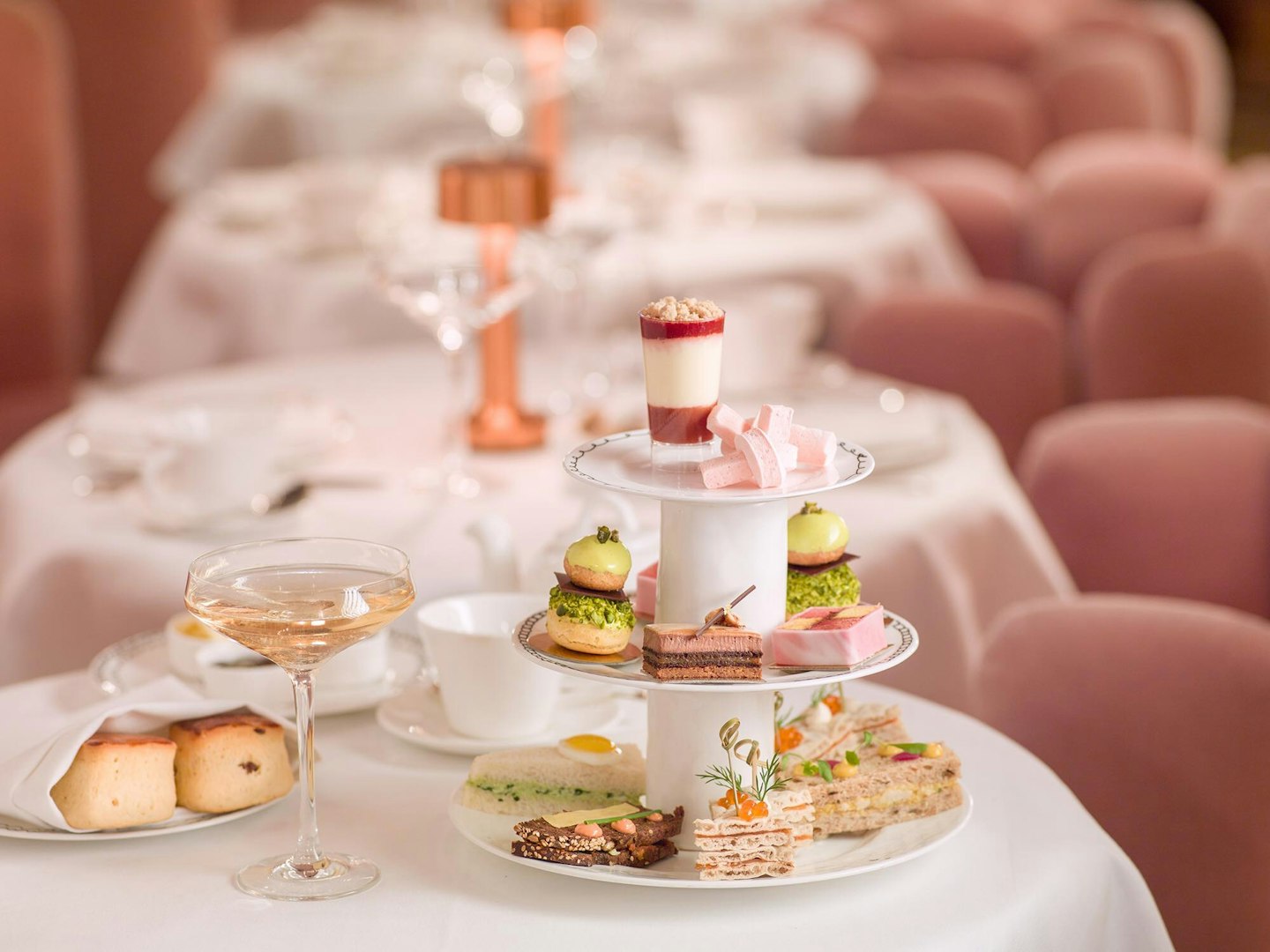 6 of 10
CREDIT: Sketch
Sketch - London
If you didn't already know, Sketch is lauded as one of the most Instagrammable spots in London, and for bloody good reason. They have a collection of unusual rooms to wander through, but for afternoon tea, it's the Gallery Room you'll bunker down in. Almost everything is powder puff pink; the walls, the boutique booths - you name it. And their tiers are just as impressive, with vanilla and strawberry Battenberg cake, Berriolette marshmallow, and caviar and quail's egg.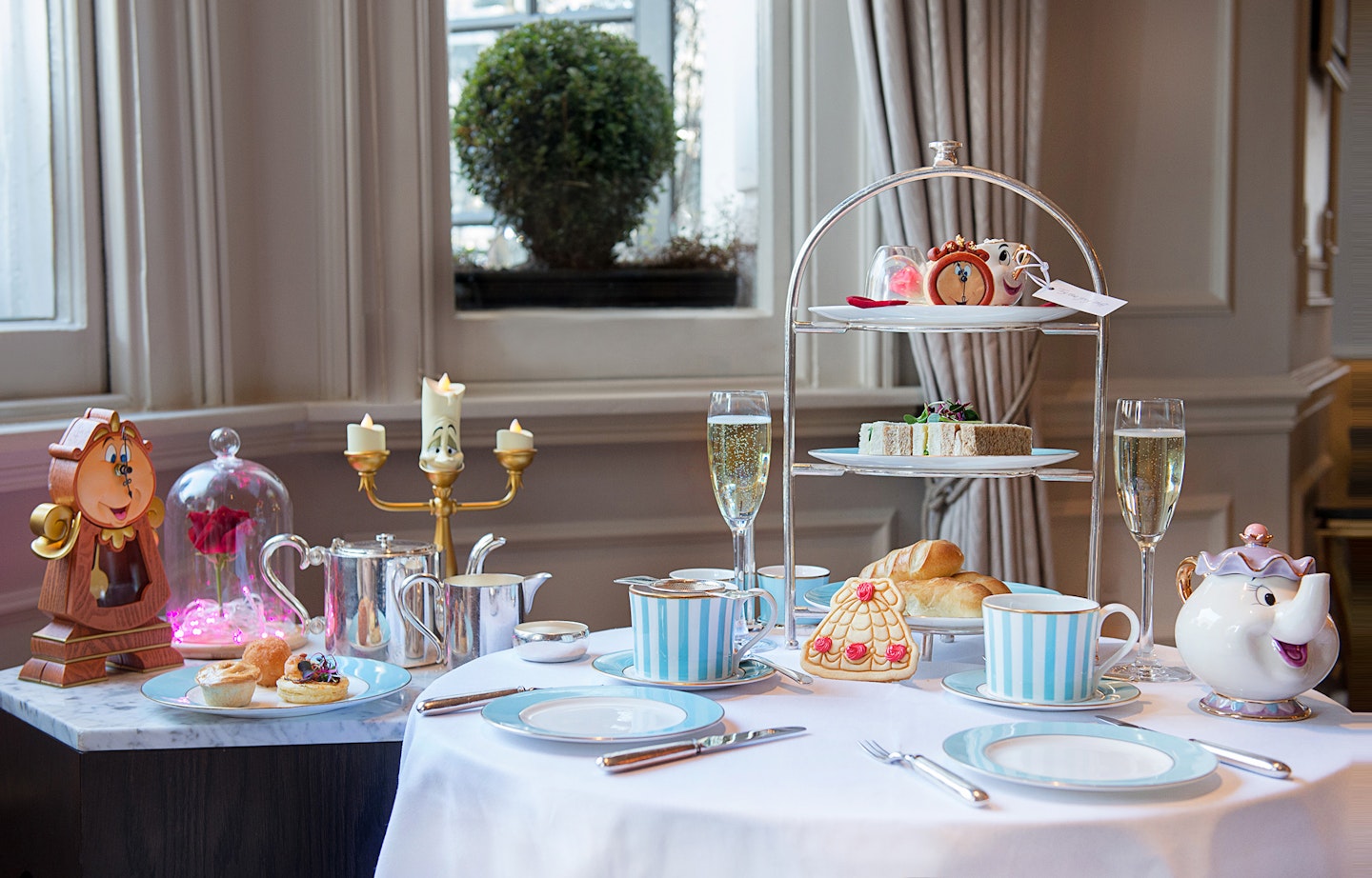 7 of 10
CREDIT: Townhouse Kensignton
Townhouse Kensington - London
If you're looking for an afternoon tea with a whimsical twist, look no further than Townhouse Kensington. Their indulgent offering is inspired by Beauty and the Beast, with tall tiers of 'try the grey stuff' mousse, vanilla and gold jelly, and rich chocolate clock tart. In true Disney fashion, you'll even get to sip your tea from dainty Mrs. Potts and Chip Potts china. So what are you waiting for? Be their guest.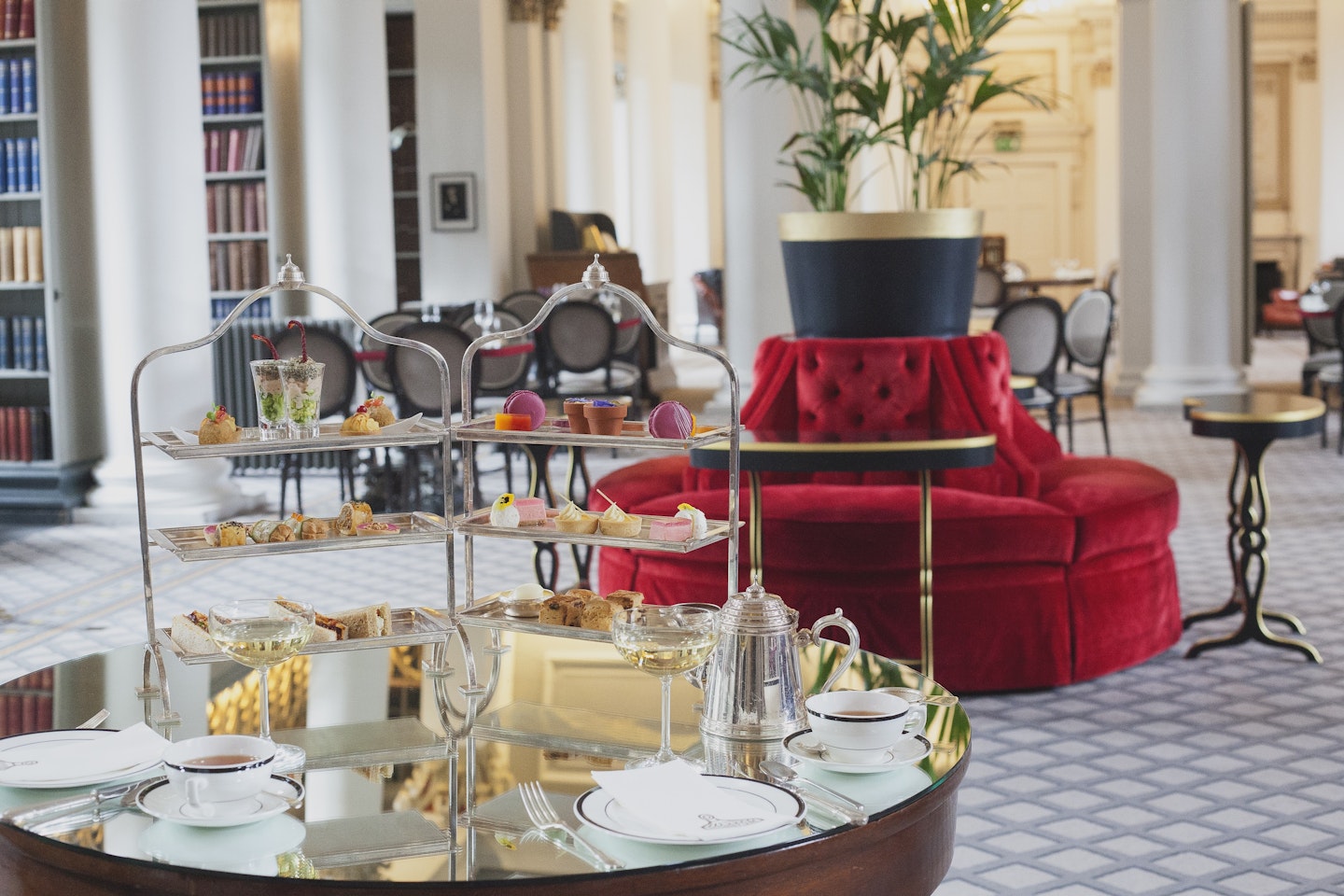 8 of 10
CREDIT: The Signet Library
The Signet Library - Edinburgh
It's no biggie or anything, but King George IV once described The Signet Library as "the finest drawing room in Europe". So if you're looking for an afternoon tea in extraordinary surroundings, you've come to the right place. Right in the centre of Edinburgh's Old Town, the tiers here come decorated with salmon and beetroot meringue, summer vegetable wellington, alongside bramble mousse and mango macaroons for those with a sweet tooth.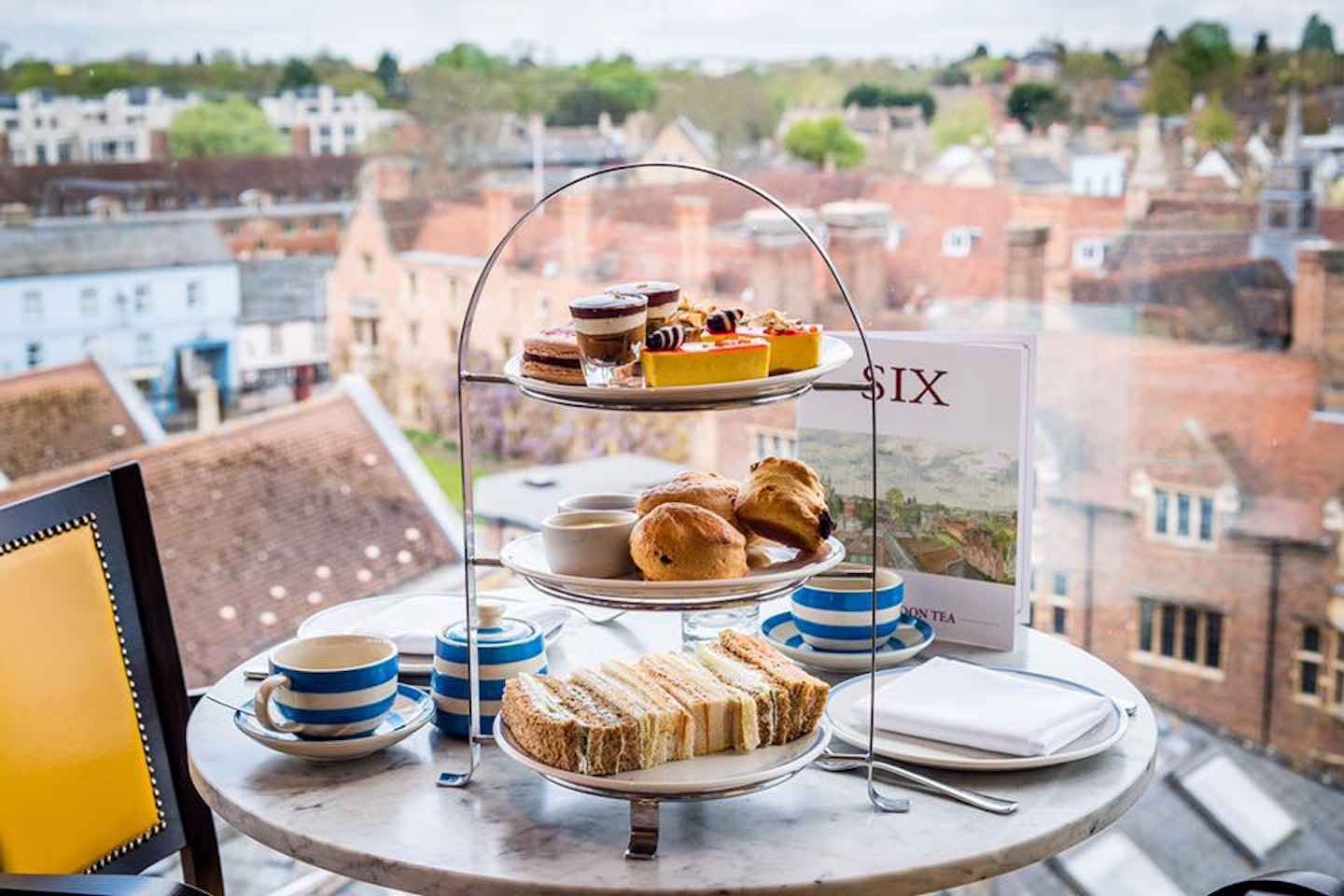 9 of 10
CREDIT: Varsity Hotel
Varsity Hotel - Cambridge
The Varsity Hotel is probably the best place to catch a glimpse of Cambridge in all its cobblestone glory. Make your way to the sixth floor of their boutique hotel for not only dazzling views, but one of the best traditional afternoon teas around. Their quintessential British offering comes in the form of coronation chicken and cucumber and cream cheese finger sandwiches, with fluffy fruit scones and cute cakes.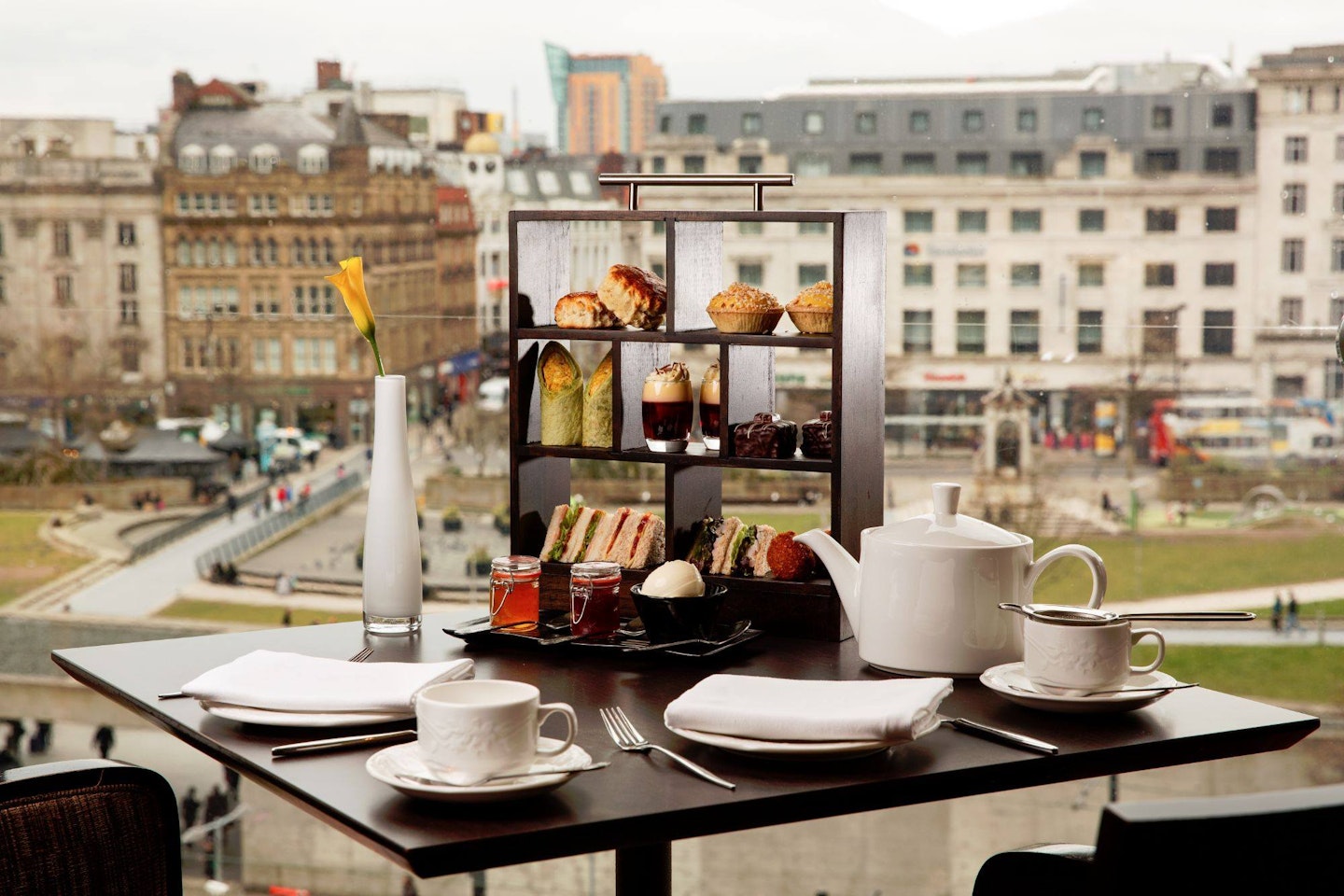 10 of 10
CREDIT: Mercure
Mercure - Manchester
If you're looking for a proper taste of Manchester, Mercure might be a good place to start. These guys have an afternoon tea that's inspired by the city itself, and it's put together using brands made famous in the area. Scoot up to their third floor restaurant and tuck into homemade Jaffa cakes, Bury black pudding scotch eggs enveloped in a Kellogg's Corn Flakes crumb, alongside dainty finger sandwiches - one of which comes packed with fresh prawns that was once made famous by Roy Keane at Old Trafford.
For more info on the best afternoon tea in London and across the UK, visit DesignMyNight and follow them on Instagram and Twitter; @DesignMyNight.