We played board games, scoffed roughly 35 roasted potatoes and scrolled through far too many 'boy did good' Instagram posts to count. Ah, Christmas, what a special time of year! But now, as we enter the lower rungs of Netflix and our Quality Box selection, it's time to look ahead and start planning for all the fun for 2023. Namely, a brilliant beach holiday that won't involve a tearful phone call to Halifax.
Step forward, First Choice, which has launched its very exciting Mystery Discount Code which can save you up to £500 per booking. Hurrah! With your very own unique customer code, you can bag between £100 to £500 off your next First Choice holiday. Think of it as a very, very fun game of vacay roulette.
You're also spoilt for choice with First Choice's impressive holiday catalogue. We're talking Instagram-worthy backdrops, plush, have-it-all hotels and relaxing, golden beaches that were made for flicking through the latest Dolly Alderton page-turner.
The offer is valid from Monday 26th December over on First Choice, so scroll down below for the really great deals worth booking... See you poolside!
SHOP: The best First Choice holiday deals to book for 2023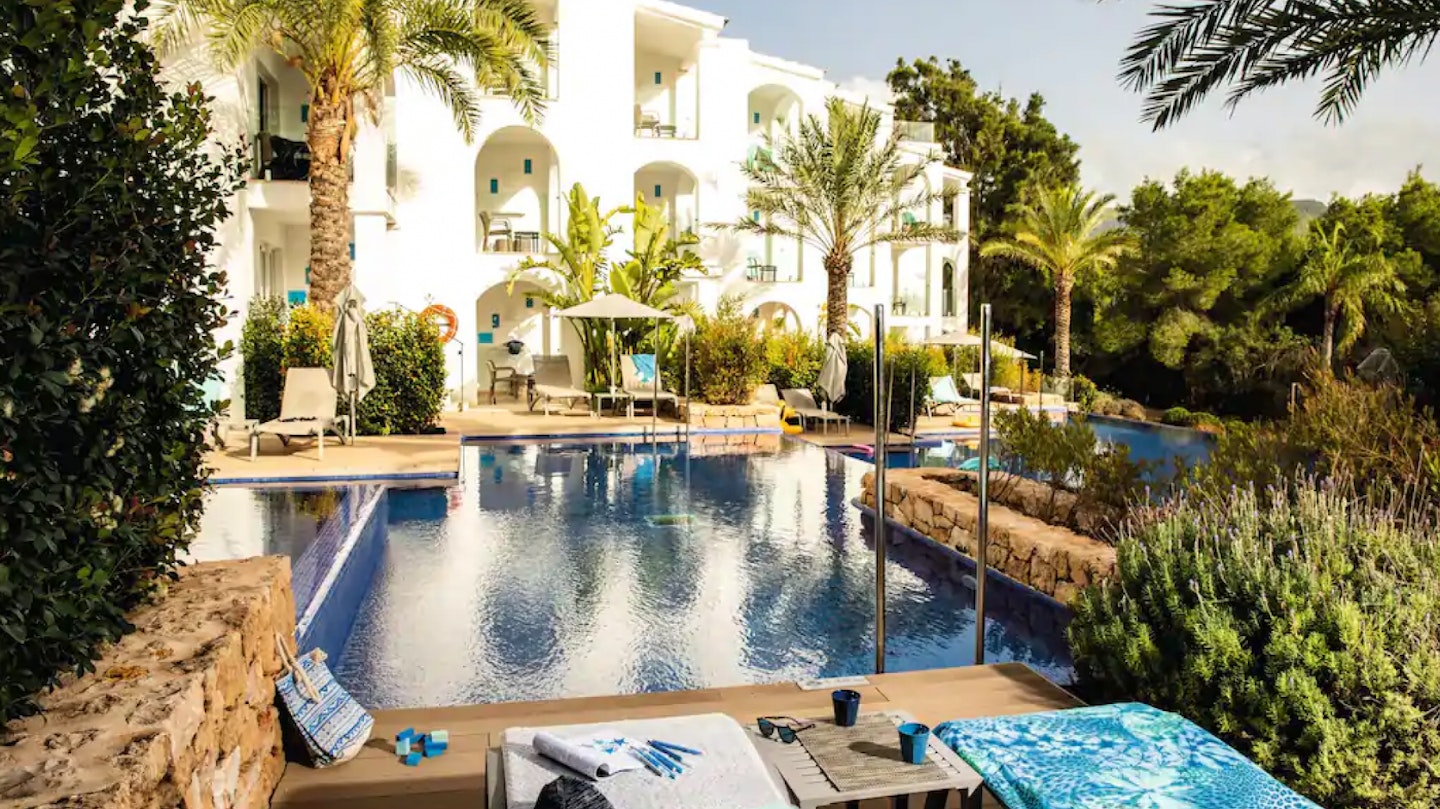 1 of 11
TUI BLUE Tarida Beach in Ibiza, Spain
A stone's throw away from the wide sandy bay of Cala Tarida and complete with sunset views, the hotel has plenty of delicious restaurants, pools, spas and sports to soak up. The ultimate sunshine getaway is made for couples or your best pals.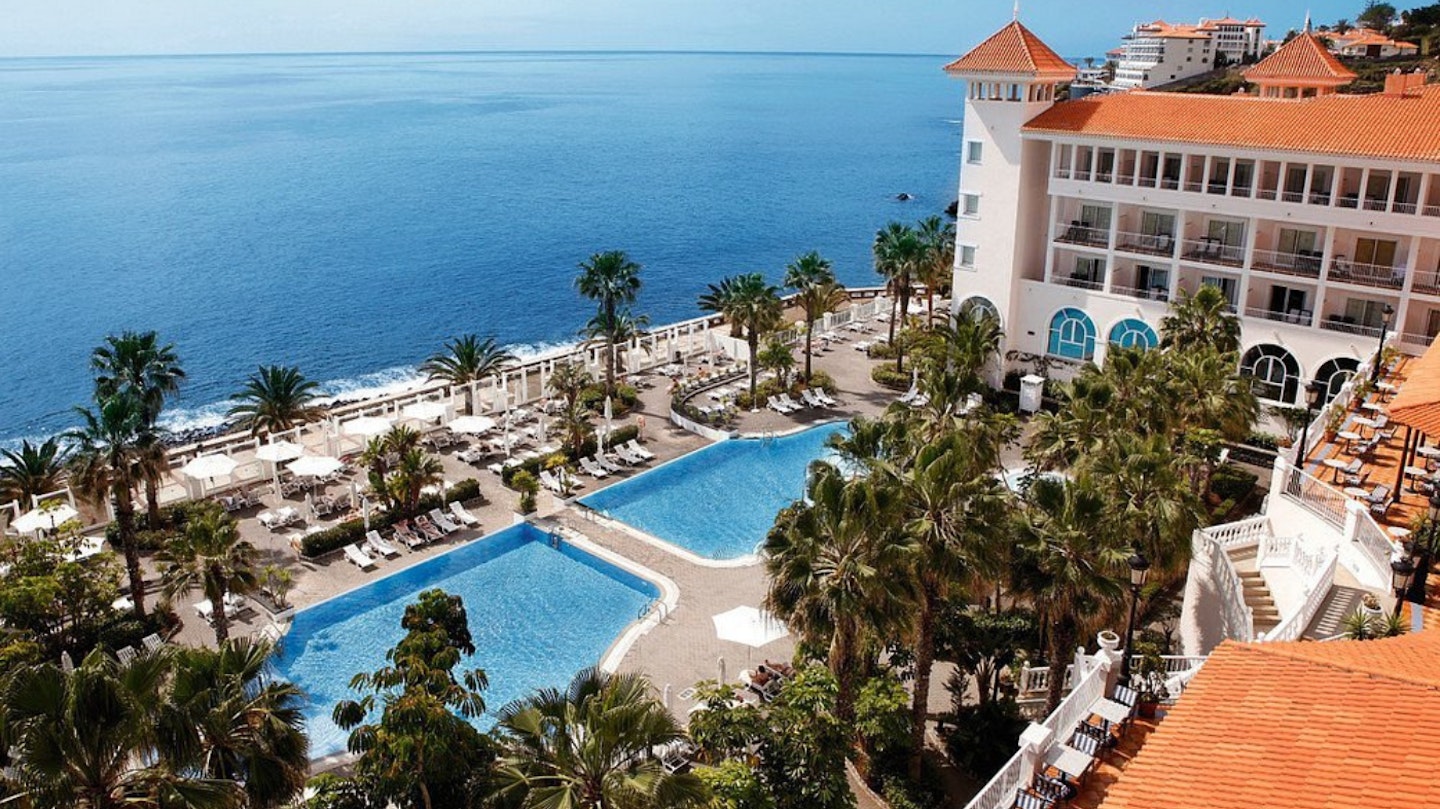 2 of 11
Riu Madeira in Madeira, Portugal
With magnificent ocean views and a high-tech spa, the Rui Madeira had a glow-up in April 2022 and is officially a top-tier holiday spot. There are plenty of activities available at the hotel and it's an easy 10-minute drive from Canico.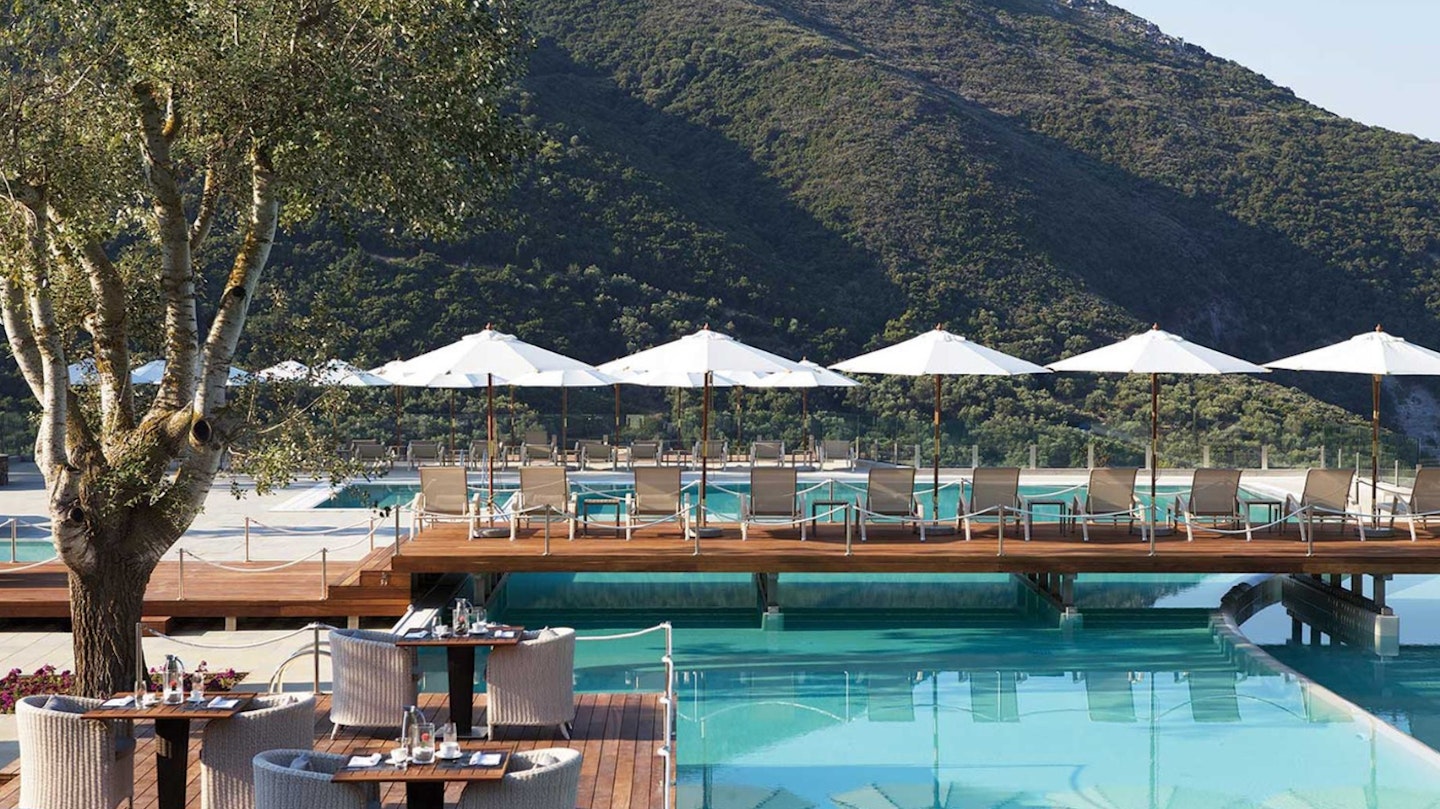 3 of 11
TUI BLUE Atlantica Grand Mediterraneo Resort in Corfu, Greece
Overlooking the shore, the TUI BLUE Atlantica Grand Mediterraneo Resort offers peace, pampering and panoramic sunset views. This accommodation is adult-only and the perfect grown-ups escape this summer.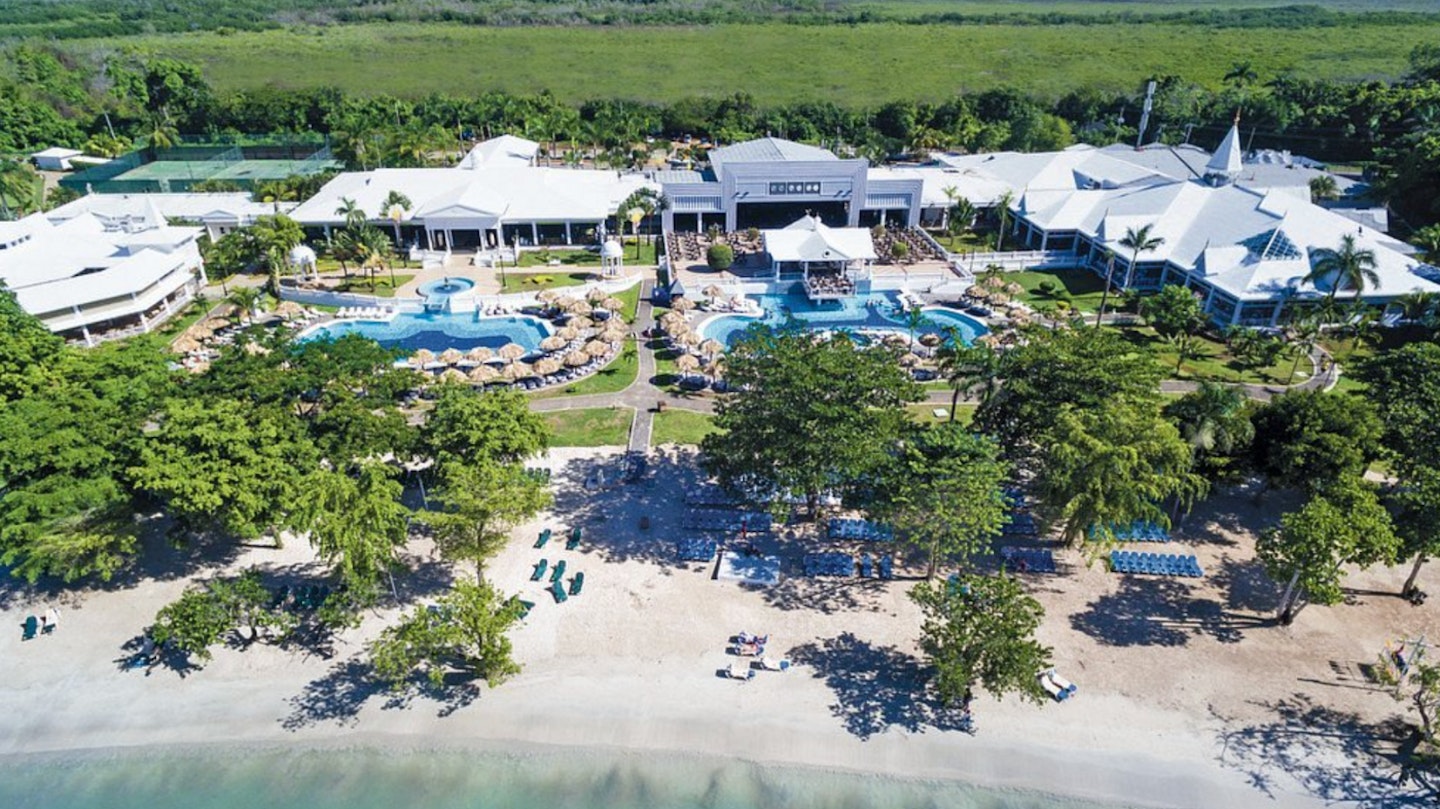 4 of 11
Riu Negril in Jamaica
If your perfect vacay can be summed up with 'sun, sea and sand' you'll love how you can flip-flop between the pools, restaurants and beach at Riu Negril. There are plenty of cuisines to taste, plus neat little extras including tennis courts, a spa and a stage for evening shows and live music.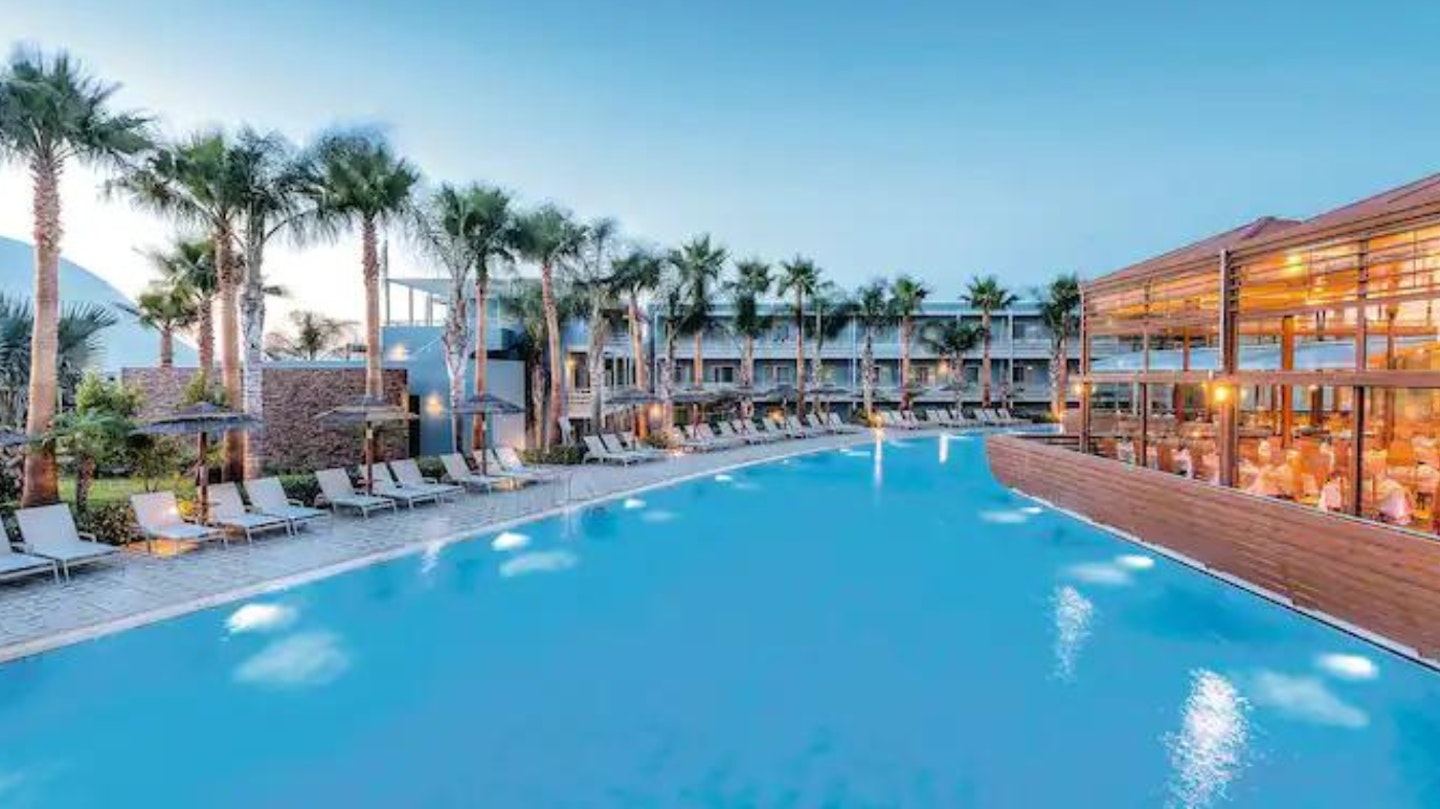 5 of 11
Blue Lagoon Resort in Kos, Greece
With four main pools, an aqua park with slides and a lazy river, it's definitely one to book for water babies. Plus, it's only ten minutes from Kos Town with a handy bus stop outside the hotel.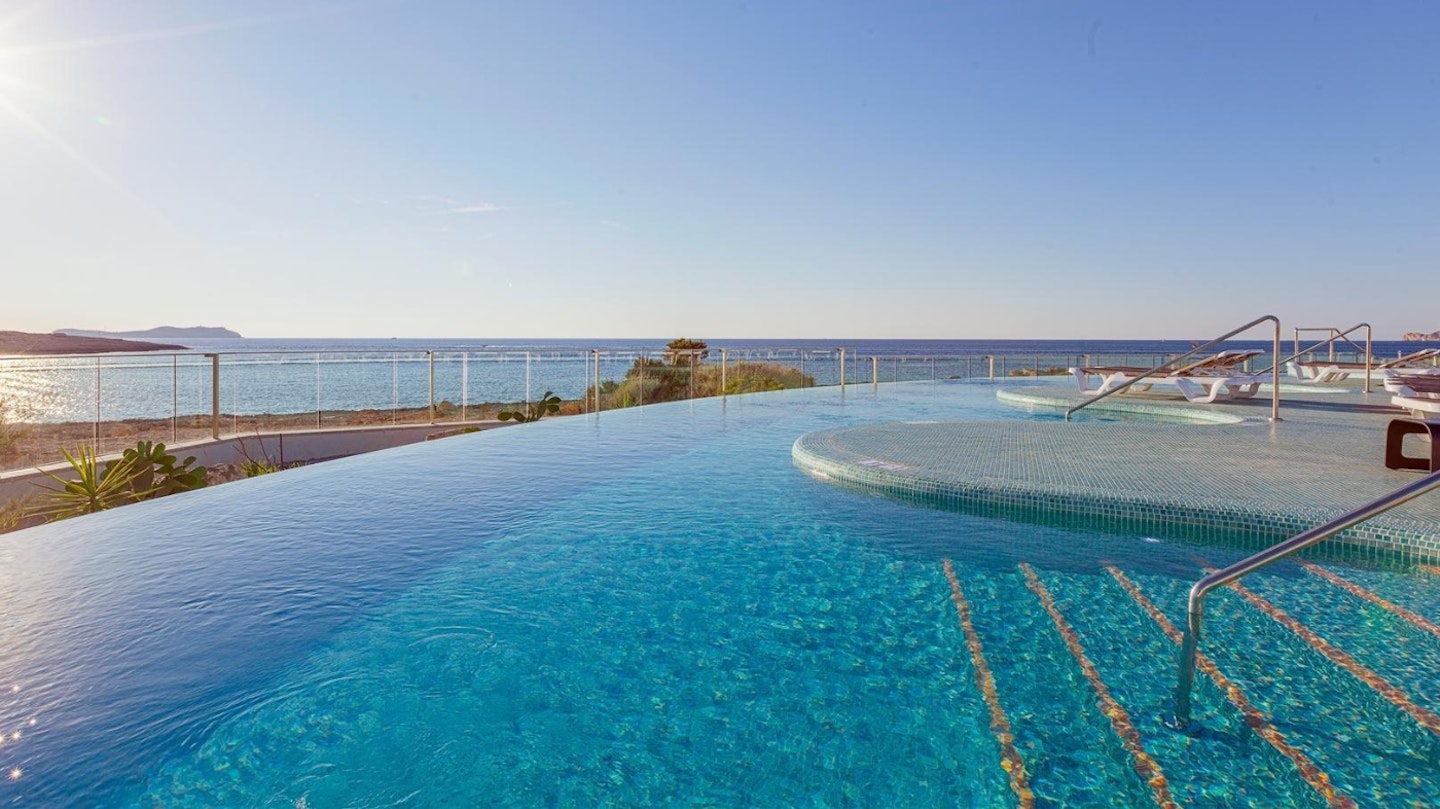 6 of 11
Holiday Village Seaview Ibiza in Ibiza, Spain
If you want the best of both worlds, this hotel is close to a laid-back beach and an action-packed water park. There are also plenty of child-friendly features onsite for families, too.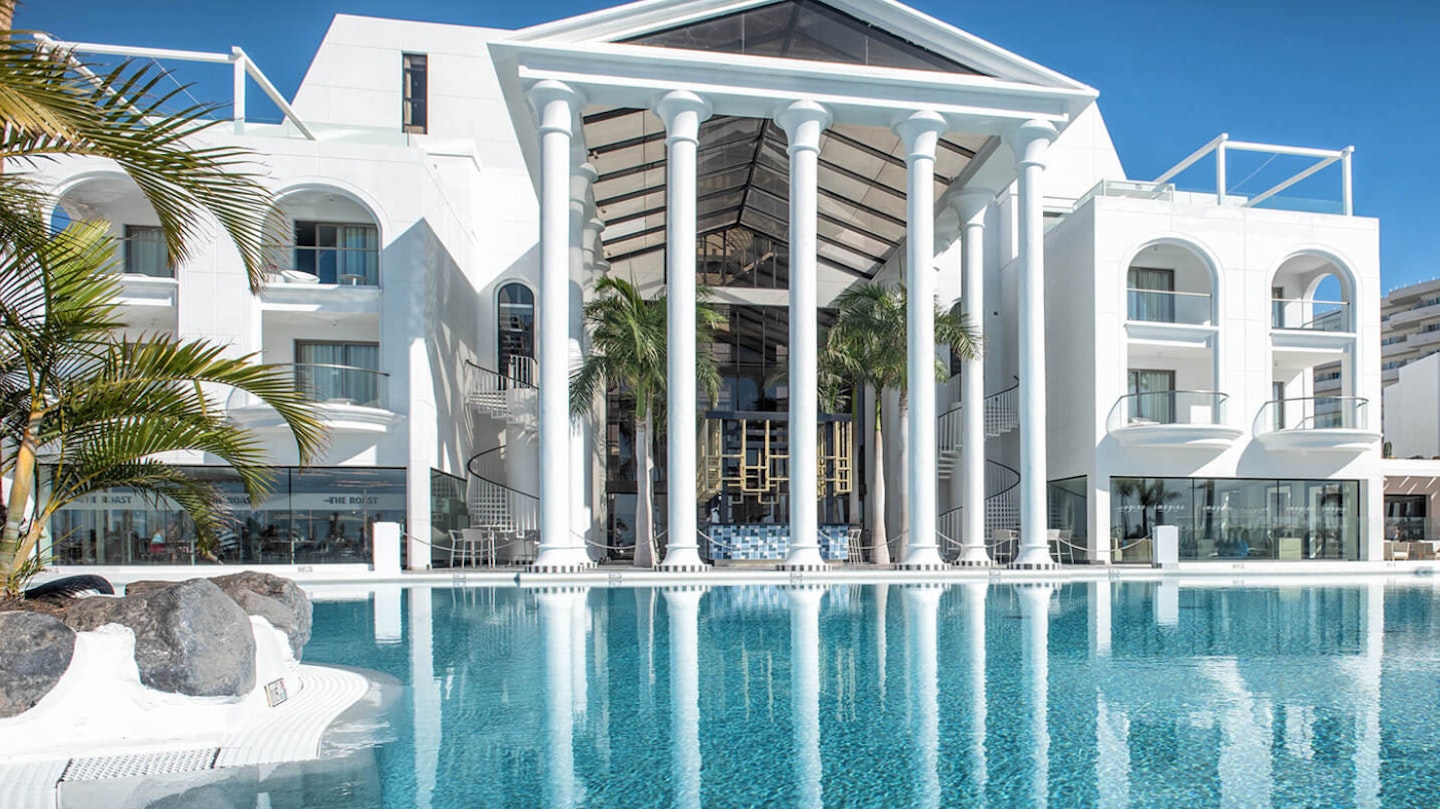 7 of 11
Guayarmina Princess Hotel in Tenerife, Spain
With sea views, a wellness centre and polished interiors, the adult-only Guayarmina Princess Hotel makes the ultimate luxe getaway.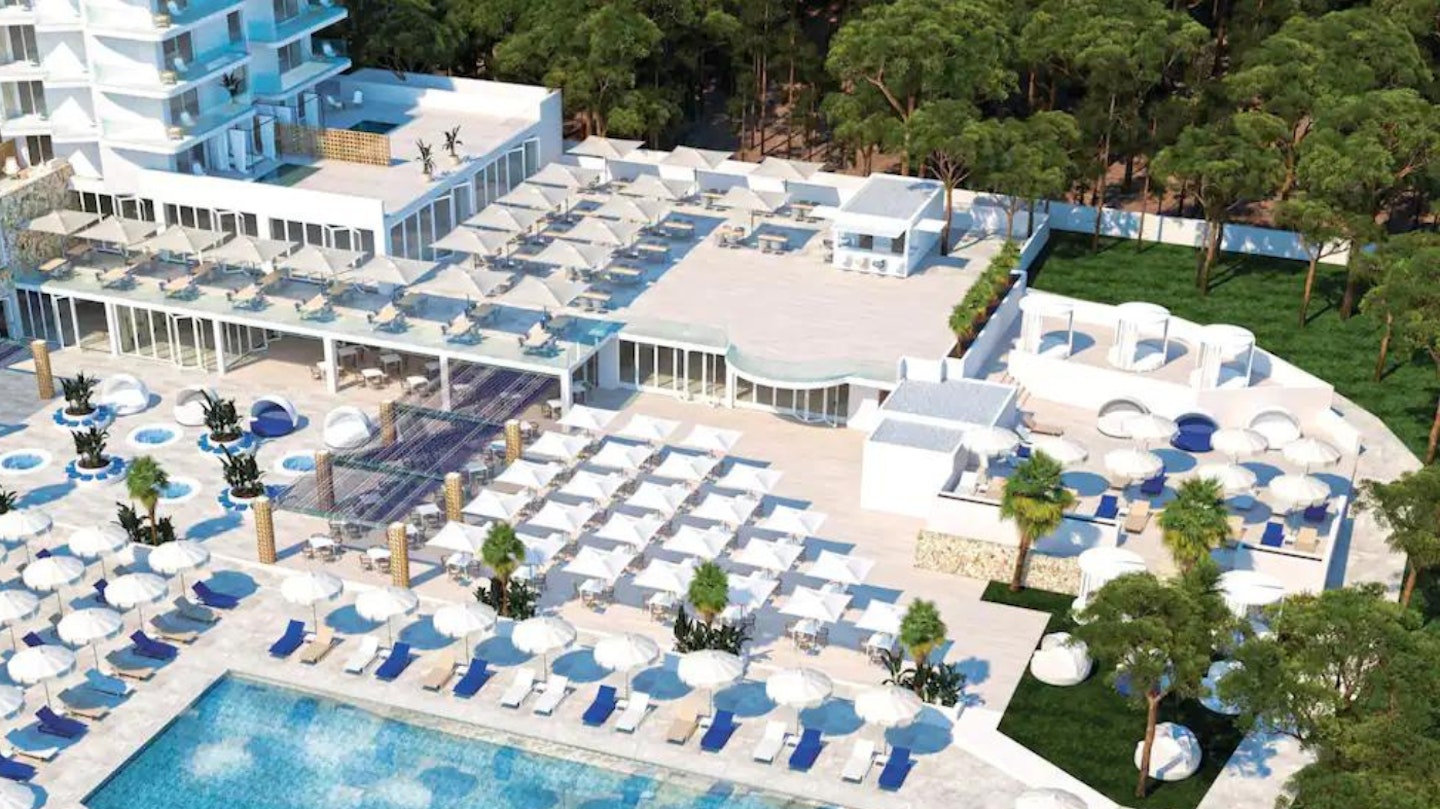 8 of 11
TUI BLUE Victoria Menorca in Spain
Opening its doors in summer 2023, the TUI BLUE Victoria Menorca promises to be the holiday destination of dreams. When you're not trotting along the sand, you can take to the water on a boat, follow a hiking trail, or tuck into some grub at one of the seafront eateries.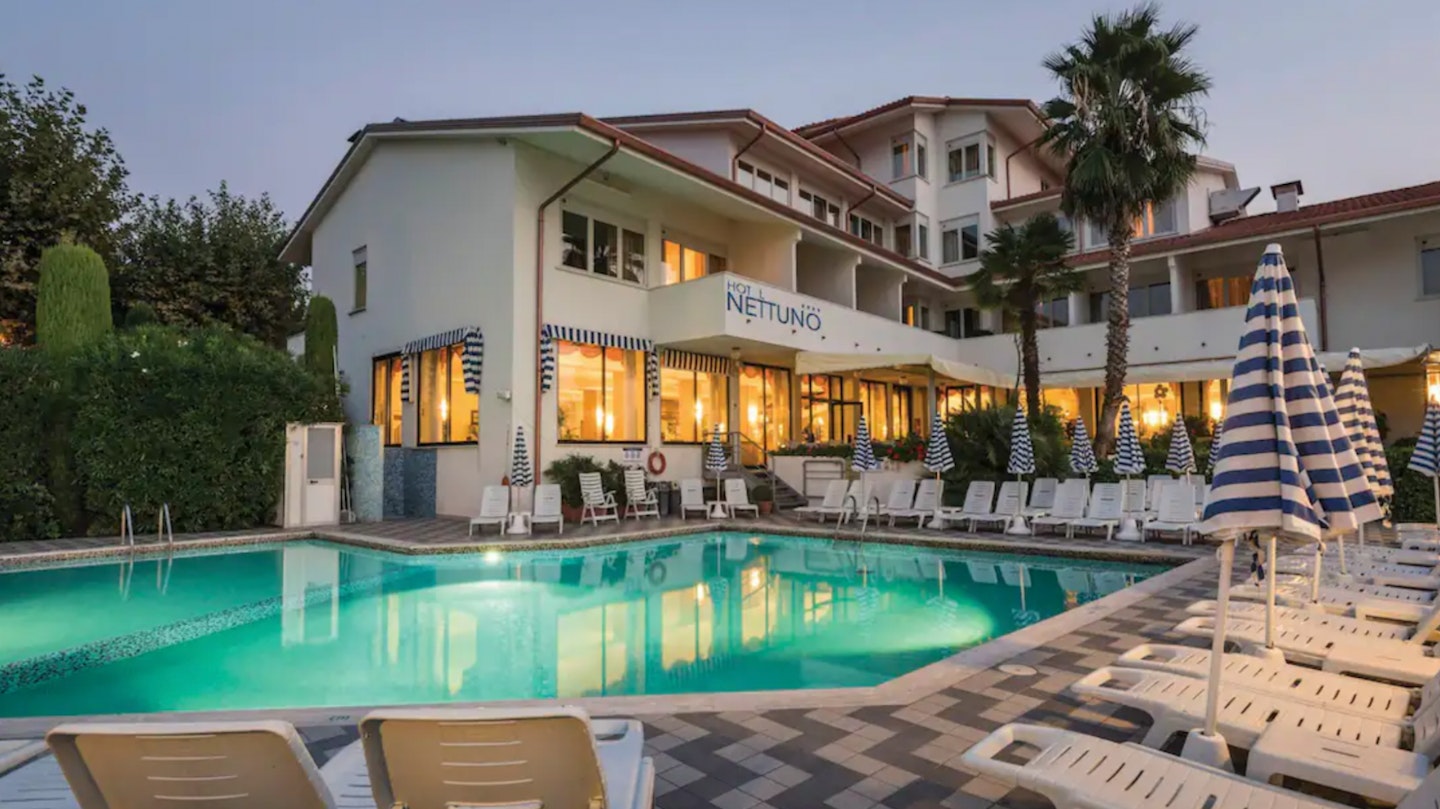 9 of 11
Hotel Nettuno in Lake Garda, Italy
Surrounded by stunning lakes and a couple of minutes walk from the centre of Bardolino, this is the perfect spot to enjoy a week or two in dreamy Lake Garda.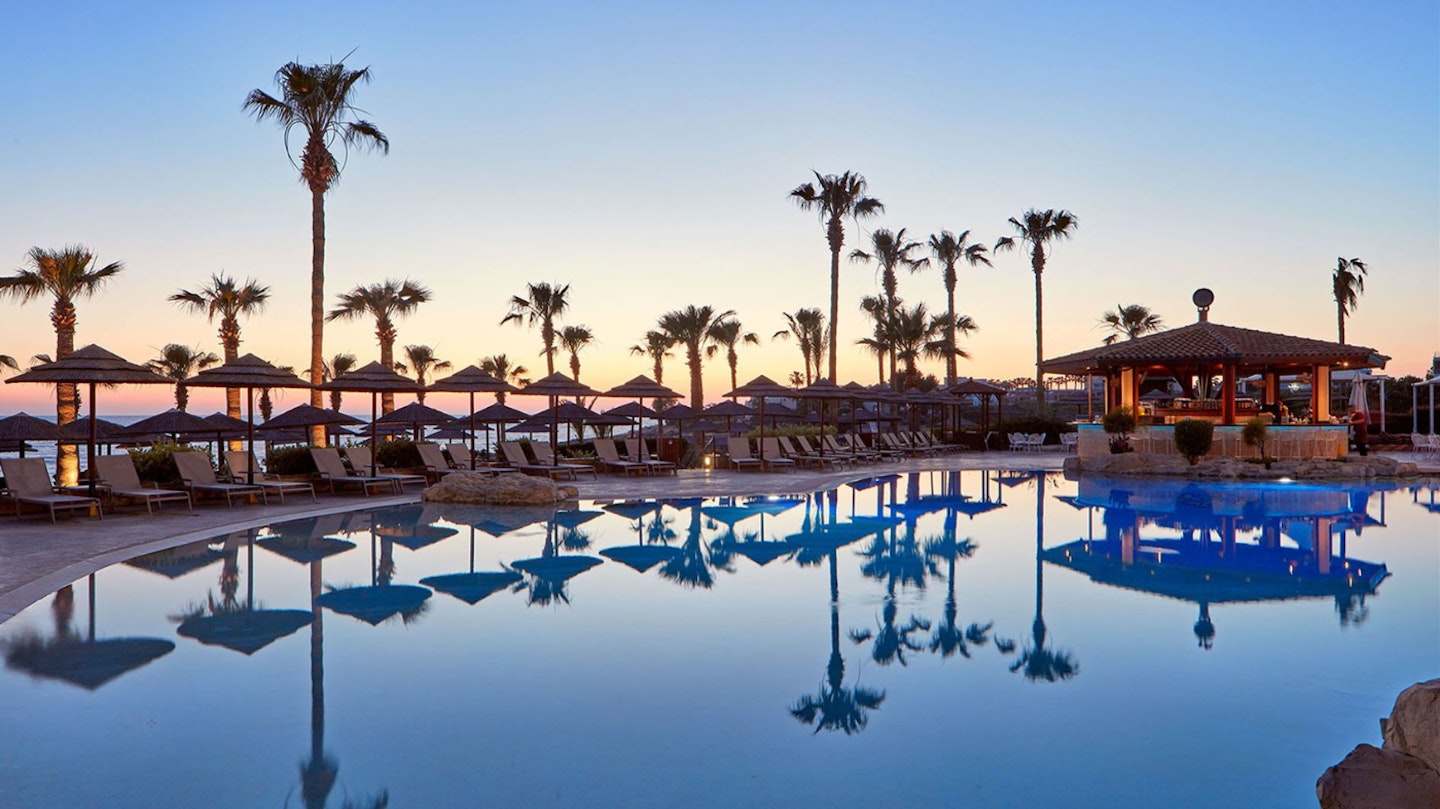 10 of 11
Hotel Atlantica Golden Beach in Paphos, Greece
This hotel has all the good stuff, AKA sea views, relaxing pools and à la carte dining. There's also a wellness centre that has a sauna and treatments that you can enjoy for an oh-so-relaxing break.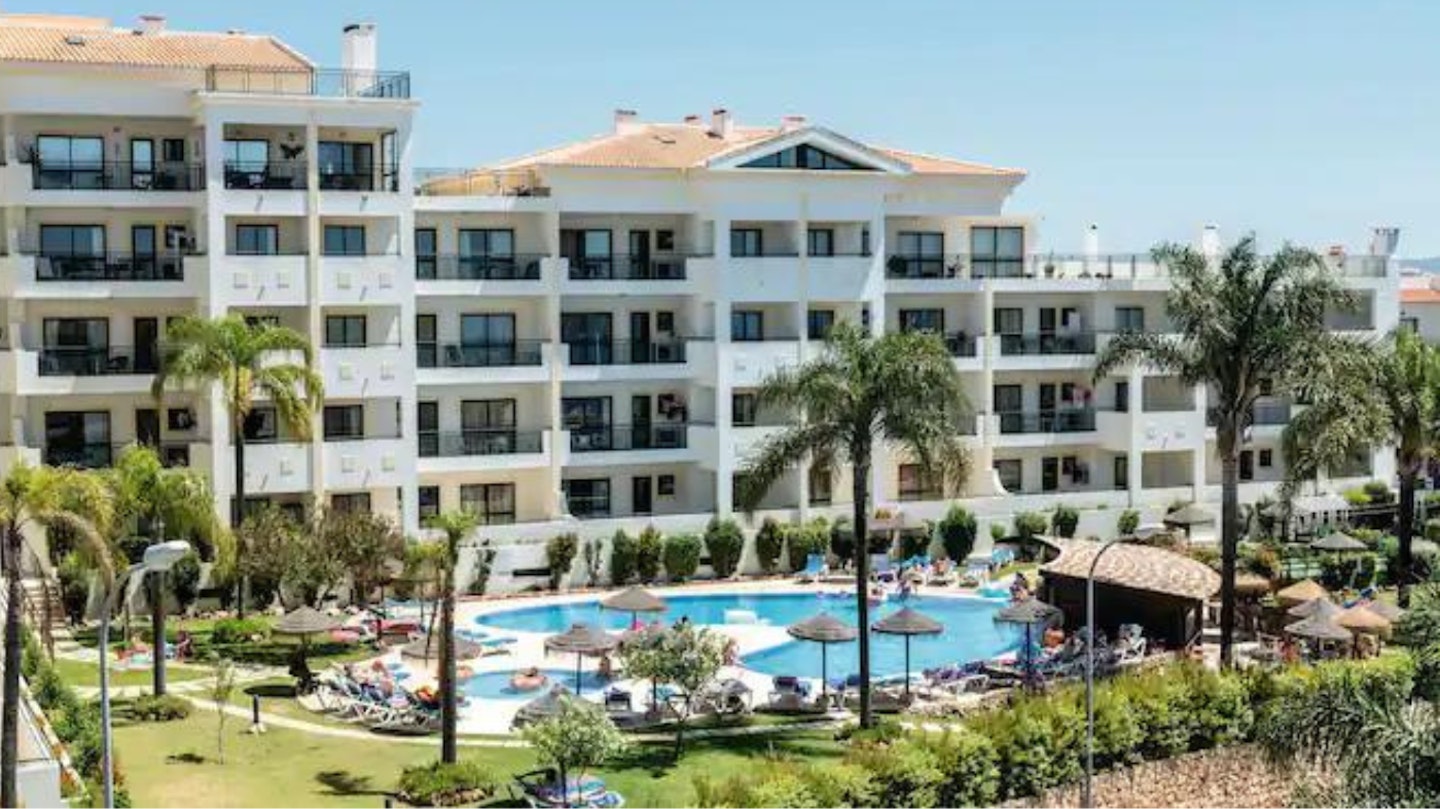 11 of 11
Cerro Mar Colina in The Algarve, Portugal
With stunning views of Albufeira, this hillside hotel makes the ultimate romantic holiday destination.
Offer T&Cs:
Save up to £500 per booking including children aged 2 and over on First Choice package holidays.
Mystery discount values will range from £100, £130, £150, £200, £300, £400, and £500 per booking on First Choice holidays and will be confirmed on the passenger details page upon entry of the unique code.
Discount is valid on holidays departing between 1st May 2023 and 31st October 2023.
Minimum spend is £1000 per booking and before any extras such as insurance, room upgrades & selecting seats, are added. Saving is based on a minimum of 2 adults sharing.
Offer is valid from Monday 26th December on firstchoice.co.uk only. Offer does not apply to accommodation-only and flight-only bookings.
Offer does not apply to bookings made in-store. Offer is only valid for new bookings and can only be redeemed once.
Your unique code will be randomly generated.
Enter your unique code in upper case when on the holiday payment page of our website.
The mystery code value is valid and locked for 60 minutes from entering the code on the holiday payment page.
See www.firstchoice.co.uk or the relevant brochure for booking terms and conditions. Offer is subject to availability and may be amended or withdrawn at any time without notice. This promotional code is non-transferable and not valid in conjunction with any other discount code.