Believe it or not, we're almost half-way through 2018, and despite the grey-ish hue, it's officially summer. While this predominantly means we've cancelled all social plans to spend our evenings becoming emotionally invested in the sex lives of a bunch of strangers on Love Island – this year it also means the country is set to go a bit football mad.
Yep. It's been four years since England's underwhelming performance in Brazil and two years since that disastrous loss at the Euros (look at us, pretending we know stuff about football), but for some reason fans have high hopes for the 2018 World Cup in Russia.
While most of us probably won't be making the (likely disappointing) journey over to Moscow, football fever will be sweeping the nation as fans flock to bars, beer gardens, rooftops and viewing zones to watch the action.
And even if football isn't your thing, think of it as an opportunity to seek out a fitty and offer them a shoulder to cry when England inevitably lose (sorry, not sorry).
Plus, who doesn't love a vibey summer pop-up, eh? We've picked out a few of our fave World Cup - worthy hotspots up and down the UK.
First though, when does the World Cup start?
The first match of the 2018 World Cup kicks off at 4pm UK time on Thursday 14th June.
The first match is between Russia and Saudi Ariabia.
Which group are England in? When are the England World Cup matches?
England are in Group G, with Belgium, Panama, and Tunisia.
England's first match is on Monday 18th June at 7pm UK time.
England's Group matches are as follows:
England v Tunisa – 7pm 18/6/2018
England v Panama – 1pm 24/6/2018
England v Belgium – 7pm 28/6/2018
Round of 16:
England v Columbia - 03/7/2018
Quater final:
England v Sweden - 07/7/2018
Semi final:
England v Croatia - 11/07/2018
When is the World Cup 2018 final?
The World Cup final is on Sunday 15th July at 4pm UK time.
So, where can I watch the World Cup?
Best places to watch the world cup 2018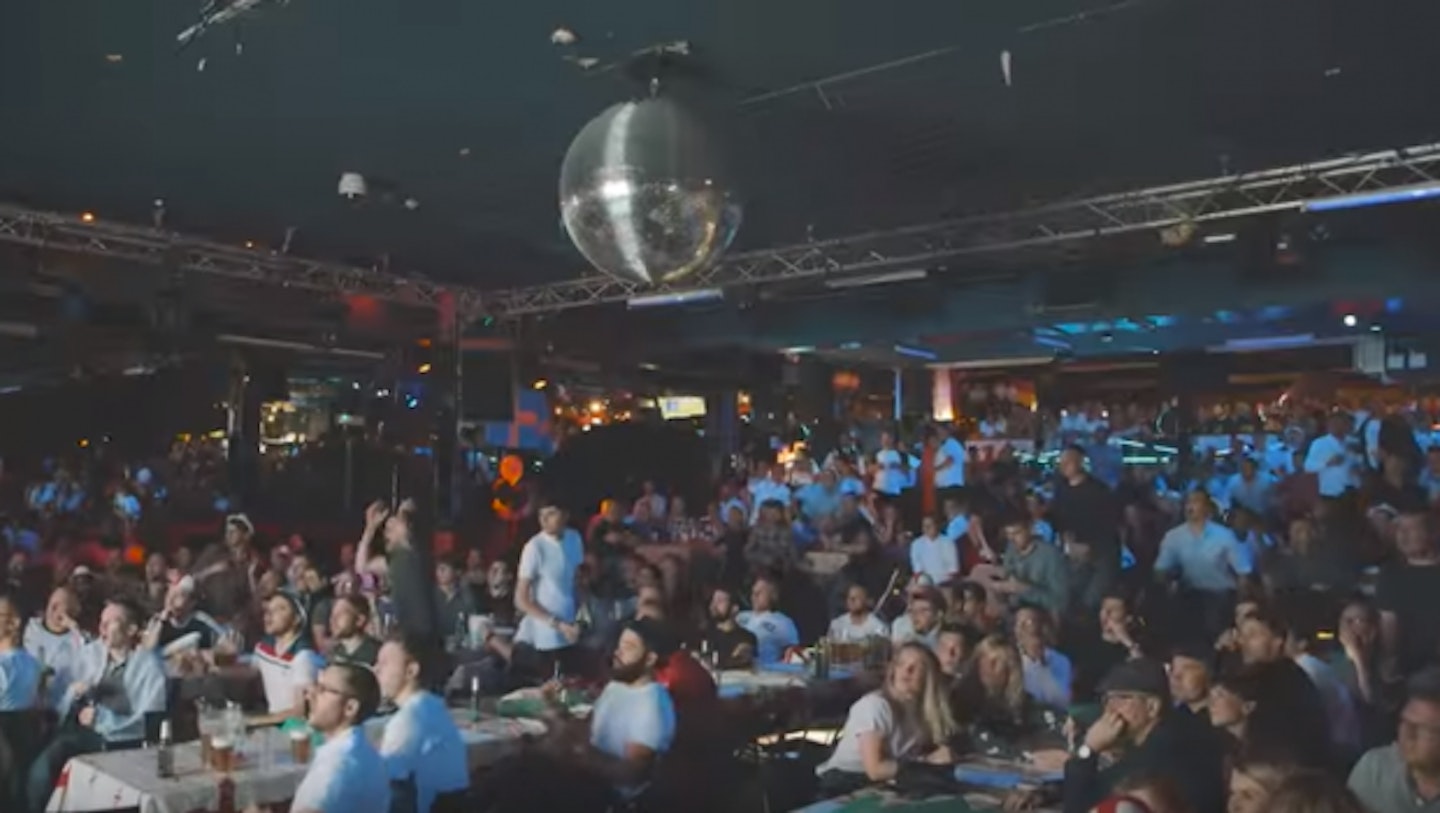 1 of 15
CREDIT: DesignMyNight
Zlatan's World Cup 2018 Pop-up - London
(In)famous Clapham nightclub Inferno's (yep, the one Margot Robbie apparently frequents) is bringing back it's much-loved Zlatan's Pop-up this summer. Catch all the action on Zlatan's HD screen with cinematic sound, guaranteed seating and a terrace making the atmosphere in the legendary Clapham club World-Cup worthy.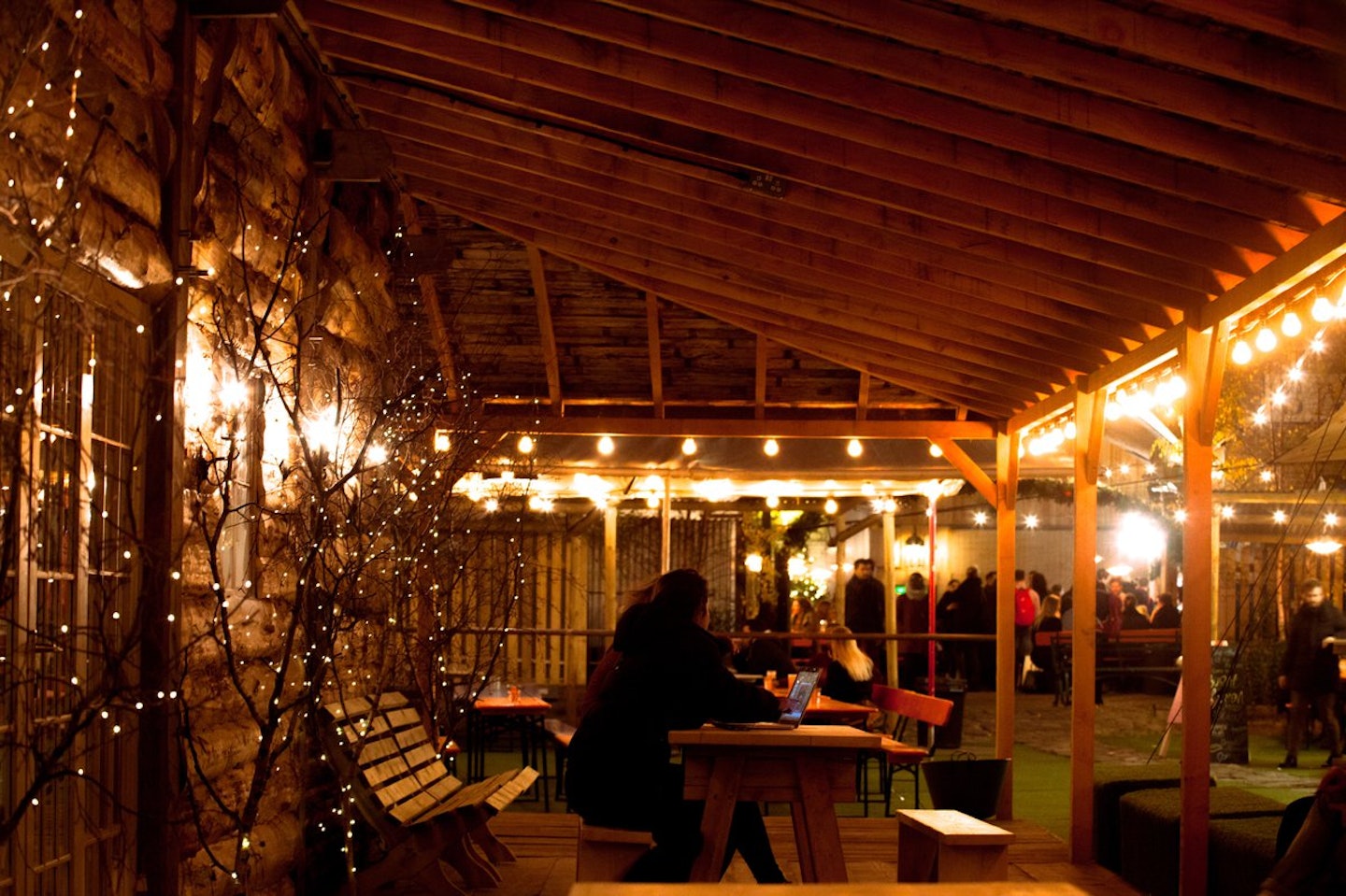 2 of 15
CREDIT: Flat Iron Square
Flat Iron Square - London
From 14th June to 14th July, London Bridge's hipster hangout is turning into a football fanzone. As well as the MASSIVE outdoor screen, there'll also be a 100 inch HD TV inside the venue's Après Lodge, ready for when you'll need to take cover from the English weather.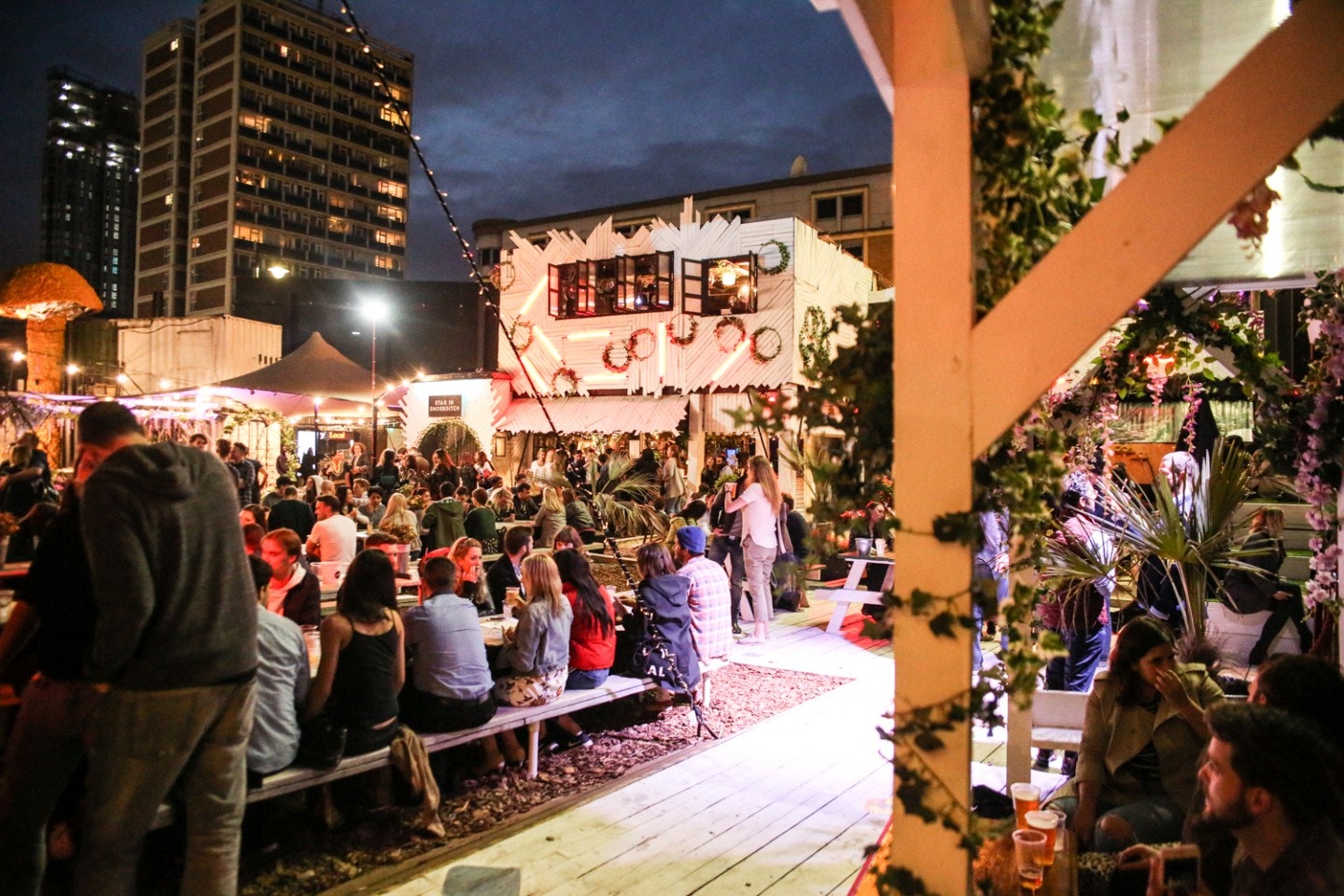 3 of 15
CREDIT: Last Days of Shoreditch
Last Days of Shoreditch - London
An Enchanted Forrest in the heart of London's Shoredtich, Last Days of Shoreditch have installed one of the city's biggest outdoor screens for the World Cup season. Tickets from £5.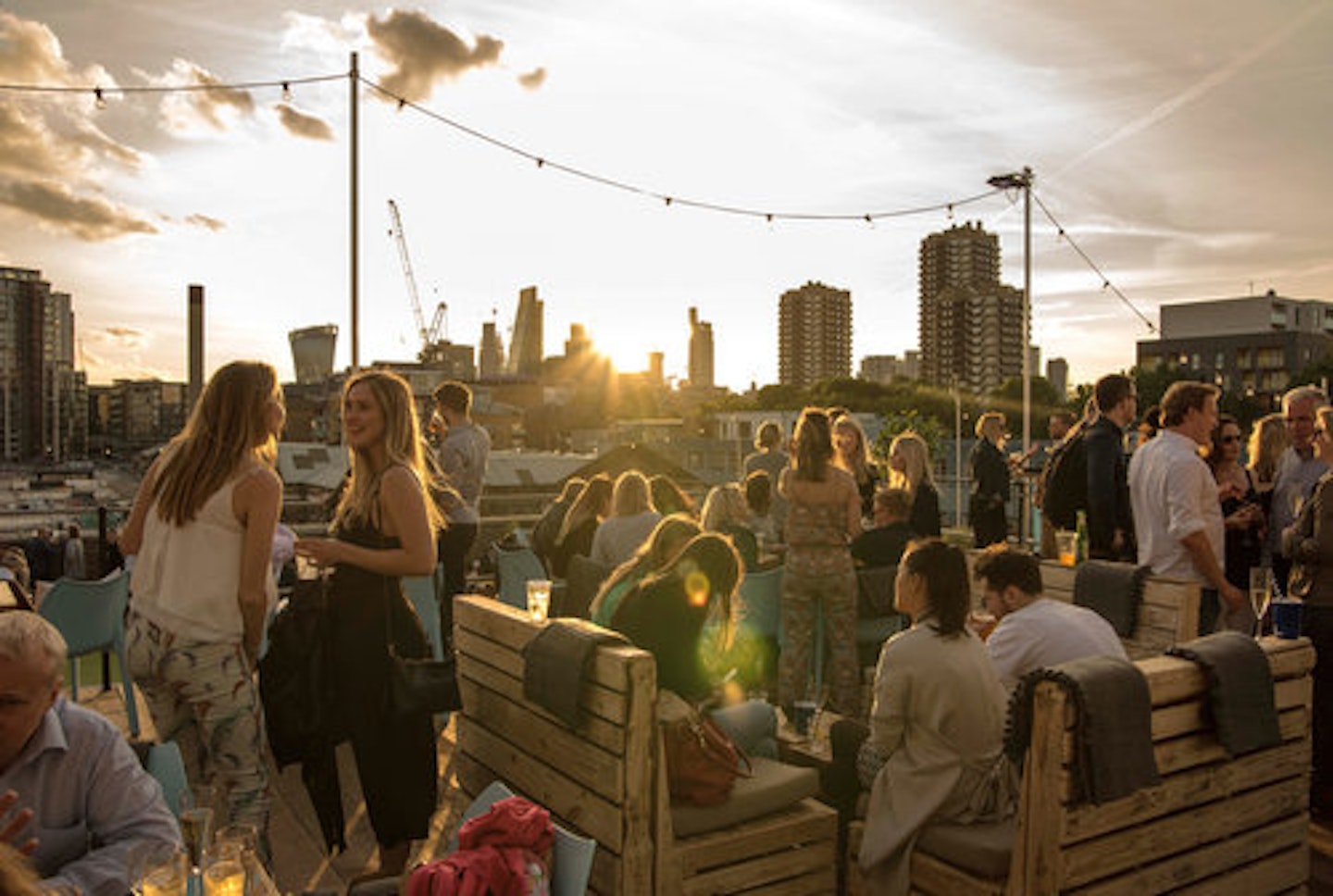 4 of 15
CREDIT: Skylight at Tobacco Dock
Skylight - London
Take a break from the stress of the footie with a half-time game of pétanque or croquet at one of London's favourite rooftops. Skylight at Tobacco Dock will be screening selected matches from 14th June to 15th July.
5 of 15
CREDIT: Tropicana Beach Club, Covent Garden
Tropicana Beach Club - London
If you're being forced to the football but would rather be spending your summer relaxing on a tropical island, why not meet in the middle and Covent Garden's Tropicana Beach Club. Enjoy cocktails, happy hours, free entry and giveaways while the England games are on.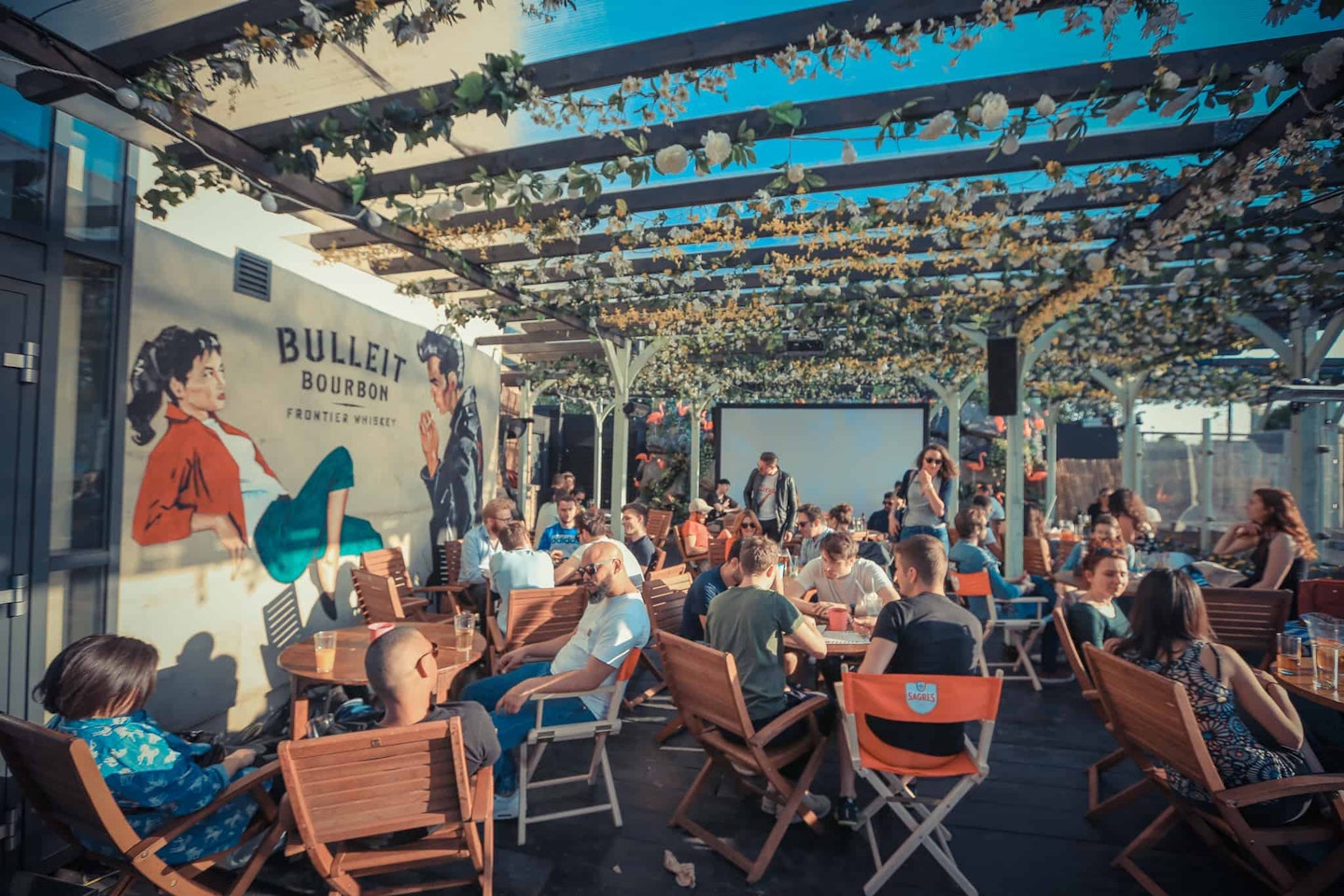 6 of 15
CREDIT: FEST Camden
Football FEST Camden - London
FEST Camden are screening every game of the World Cup 2018 on their summer terrace. There's also live music and DJs between matches, World Cup themed food and drink and World Cup parties. The Insta's will look lit, too.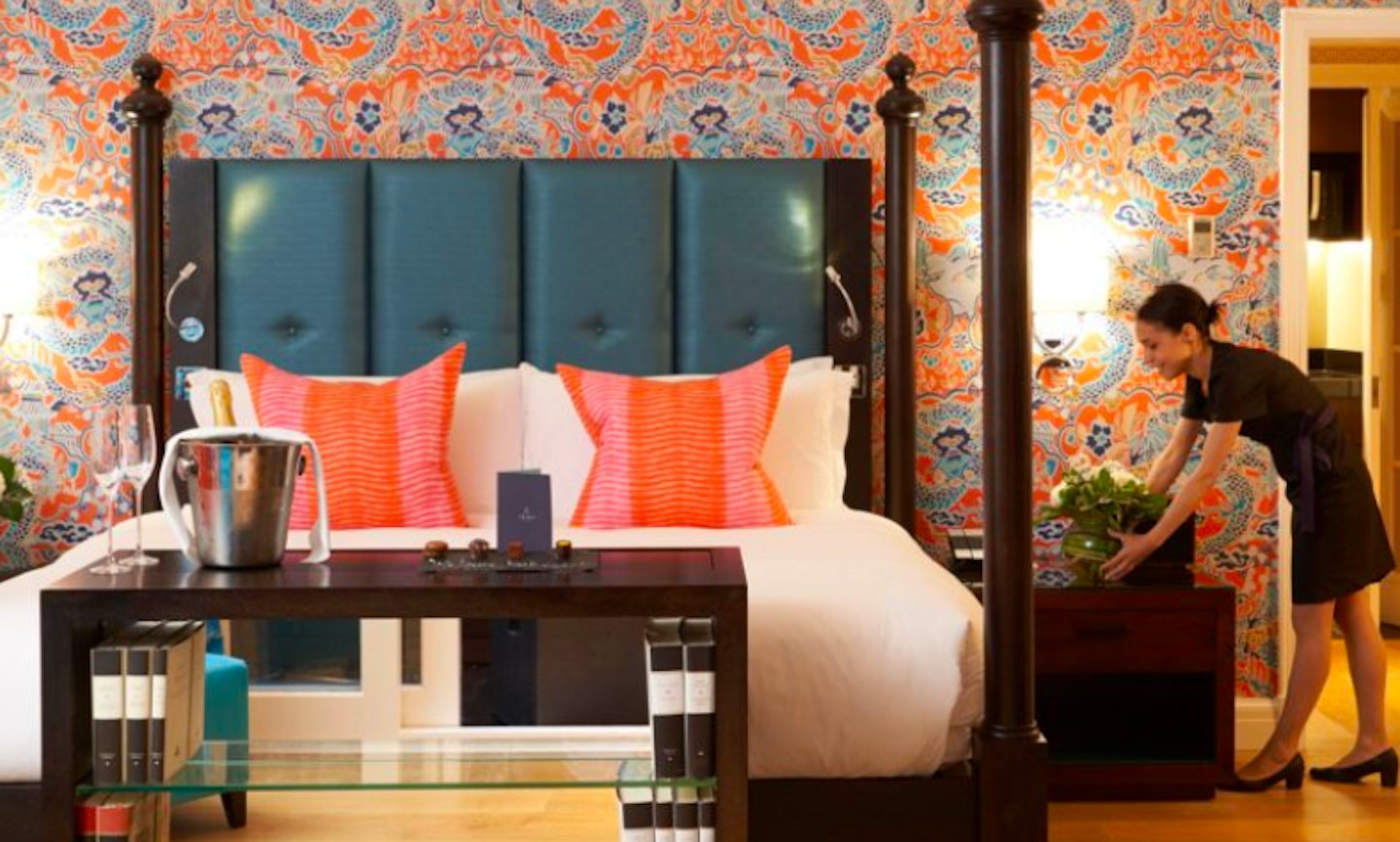 7 of 15
CREDIT: The Arch London
World Cup in-room dining at The Arch - London
If braving the crowds at an open air screening, or fighting your way to the bar in Bierkeller is your idea of hell, then enjoying the Beautiful Game from the comfort of a luxury boutique hotel room could be your winning formula. The Arch London are offering the ultimate half-time refreshments, too. Choose from a steak burger & two beers for £27.00, or a margherita pizza & two beers for £18.50 when you dine in-room from 14th June to 15th July. Sounds like a winning deal to us.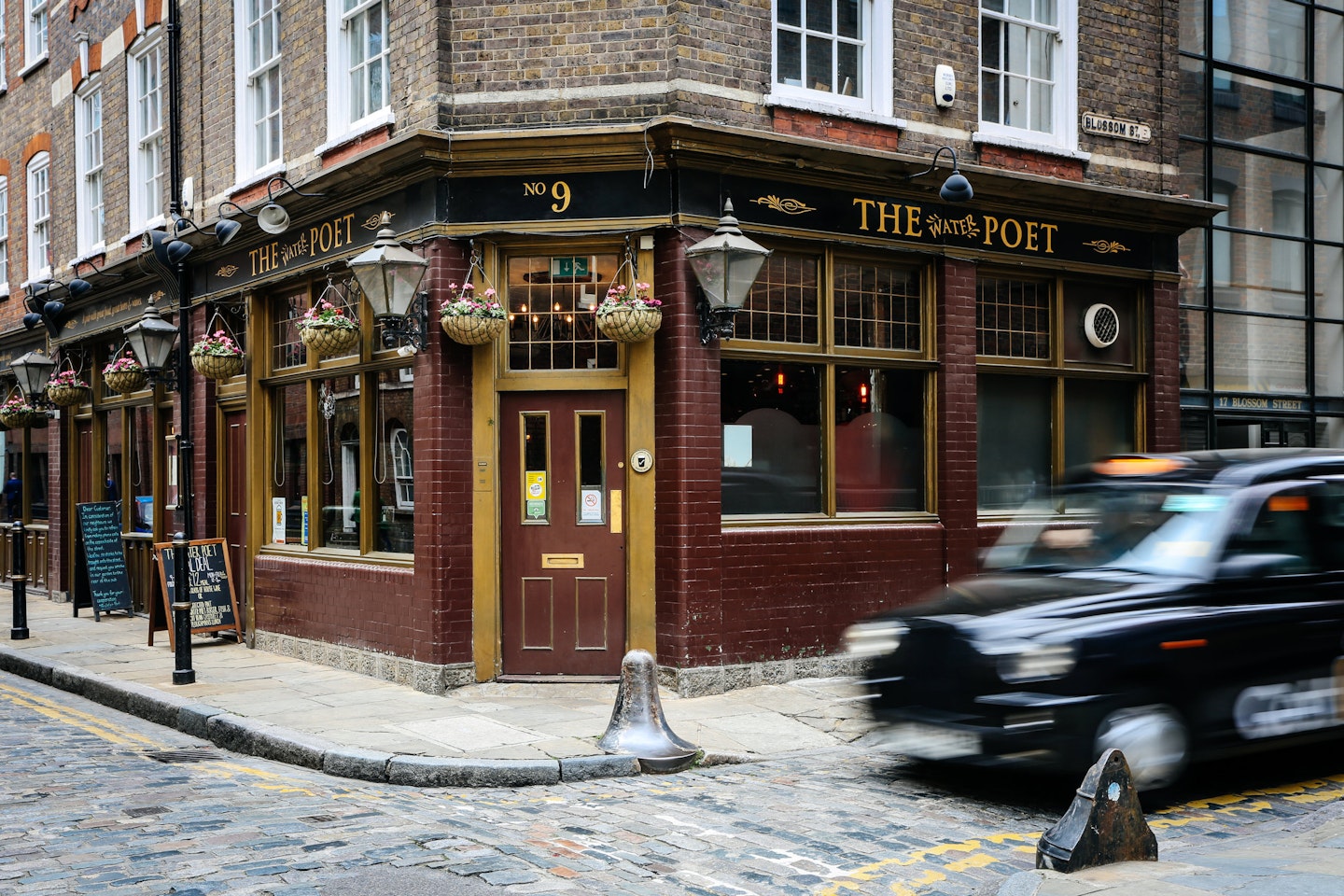 8 of 15
CREDIT: The Water Poet
The Water Poet - London
Sometimes you can't been a good ol' pub when it comes to watching the footie. And The Water Poet in Shoreditch is one of the best London has to offer. This summer there'll be nine huge screens across the pub and beer garden as well as a cinema scree in the pub's cellar bar. Make sure you secure a prime position and book a table of private area before it's too late.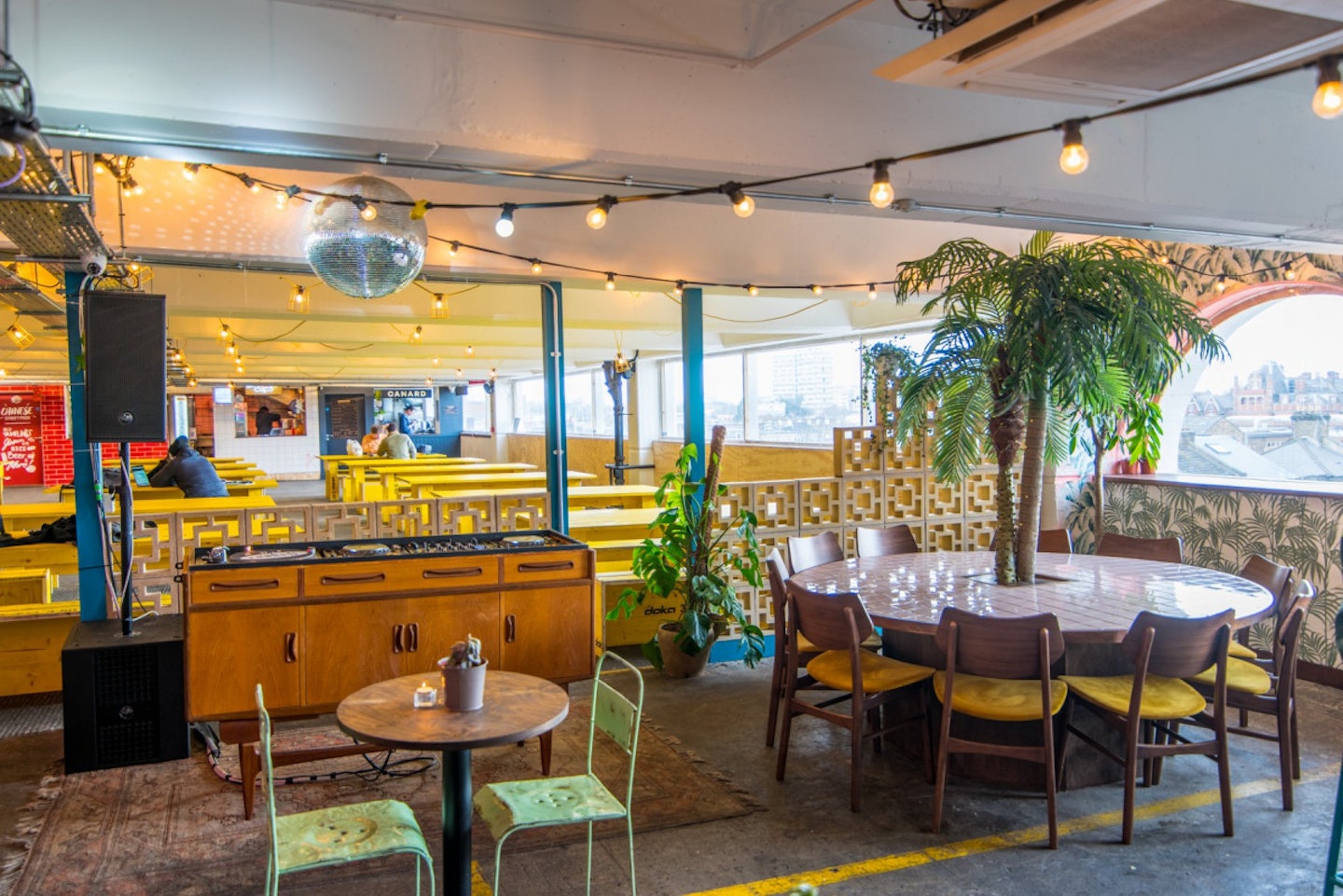 9 of 15
CREDIT: DesignMyNight
The World Cup at Peckham Levels - London
South London's coolest venue Peckham Levels will be live screening every match of the 2018 World Cup. With free entry, three bars, eight delicious food vendors and two huge screens there's something for everyone. Oh, and it's kid and dog friendly too, so the whole family can join in the fun.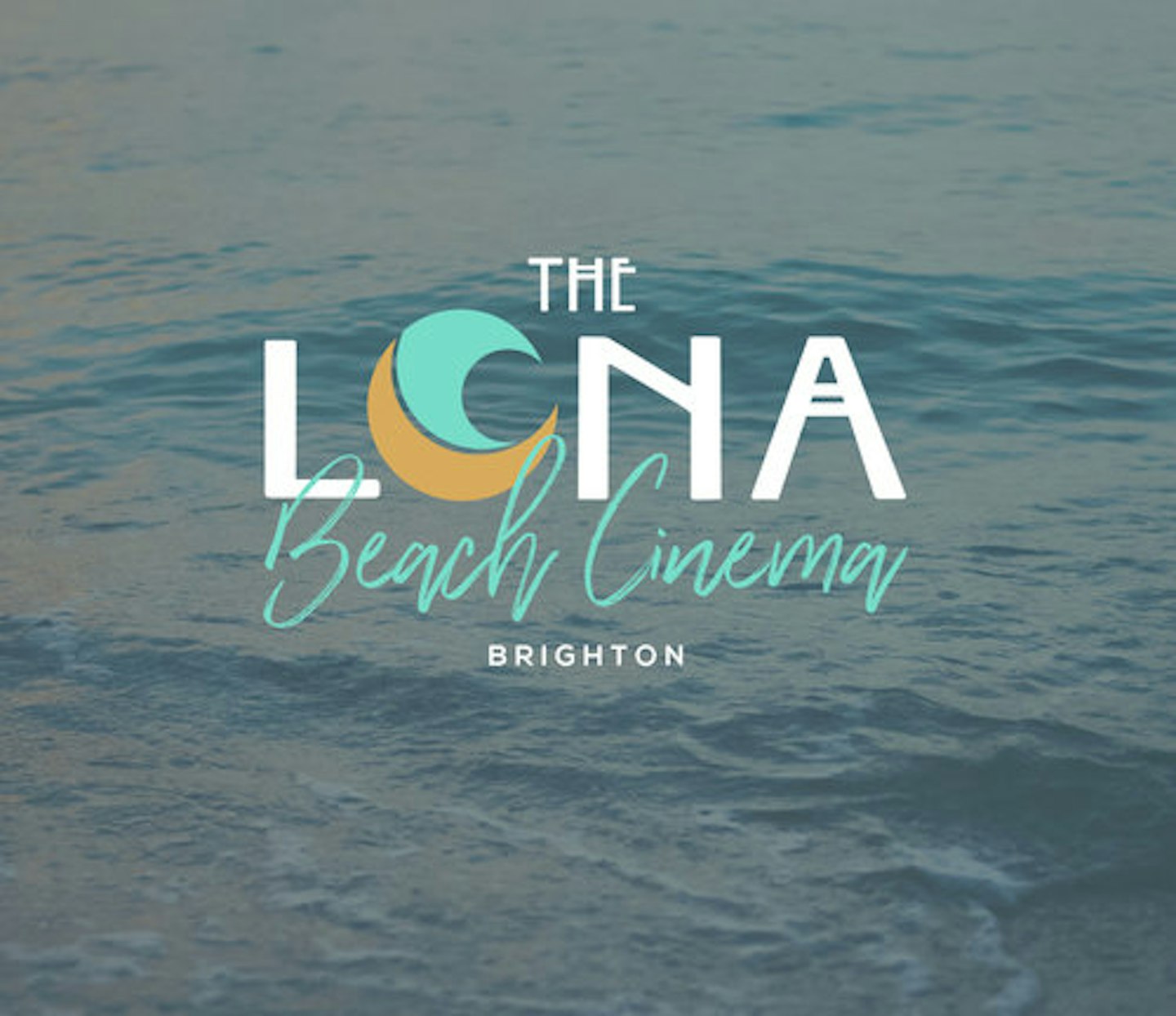 10 of 15
CREDIT: The Luna Cinema
The Luna Beach Cinema -
Team watching the match on a gigantic cinema screen with fish and chips on the beach in Brighton for a quintessentially British World Cup experience. We recommend wrapping up warm though!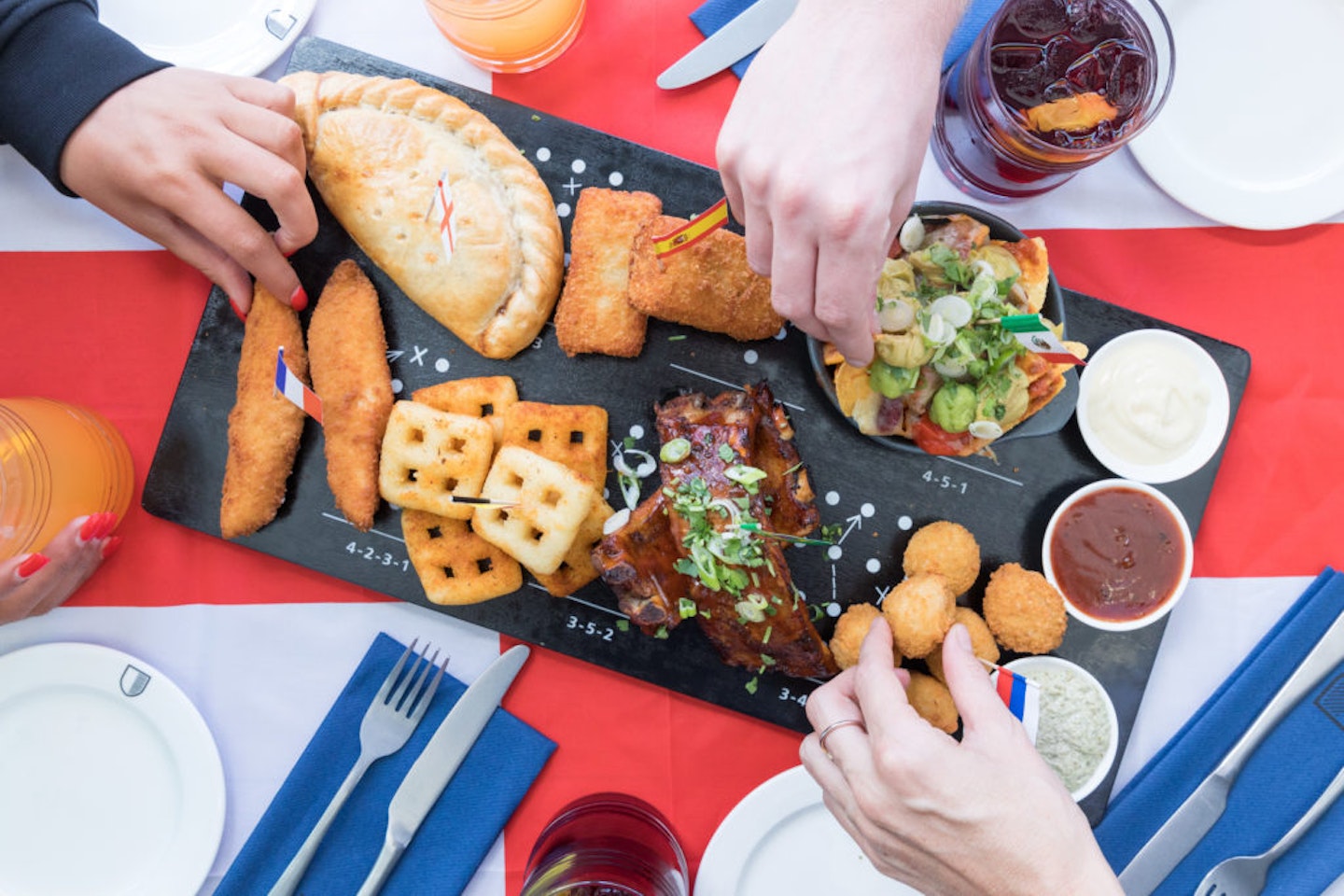 11 of 15
CREDIT: Cafe Football
Cafe Football - Manchester
OK, so this is probably one for the more football mad amongst us... Cafe Football is one of Manchester's go-to destinations for football fixtures, and situated a stone's through from Old Trafford, the atmosphere during the World Cup will be second to none - particularly for Manchester United fans. Oh, and if the If promise of hearty mid-match food and a match-day atmosphere isn't enough to sway you, the cafes (there are more locations across the UK) will also be running a game of Cafe Football bingo during the non-England fixtures.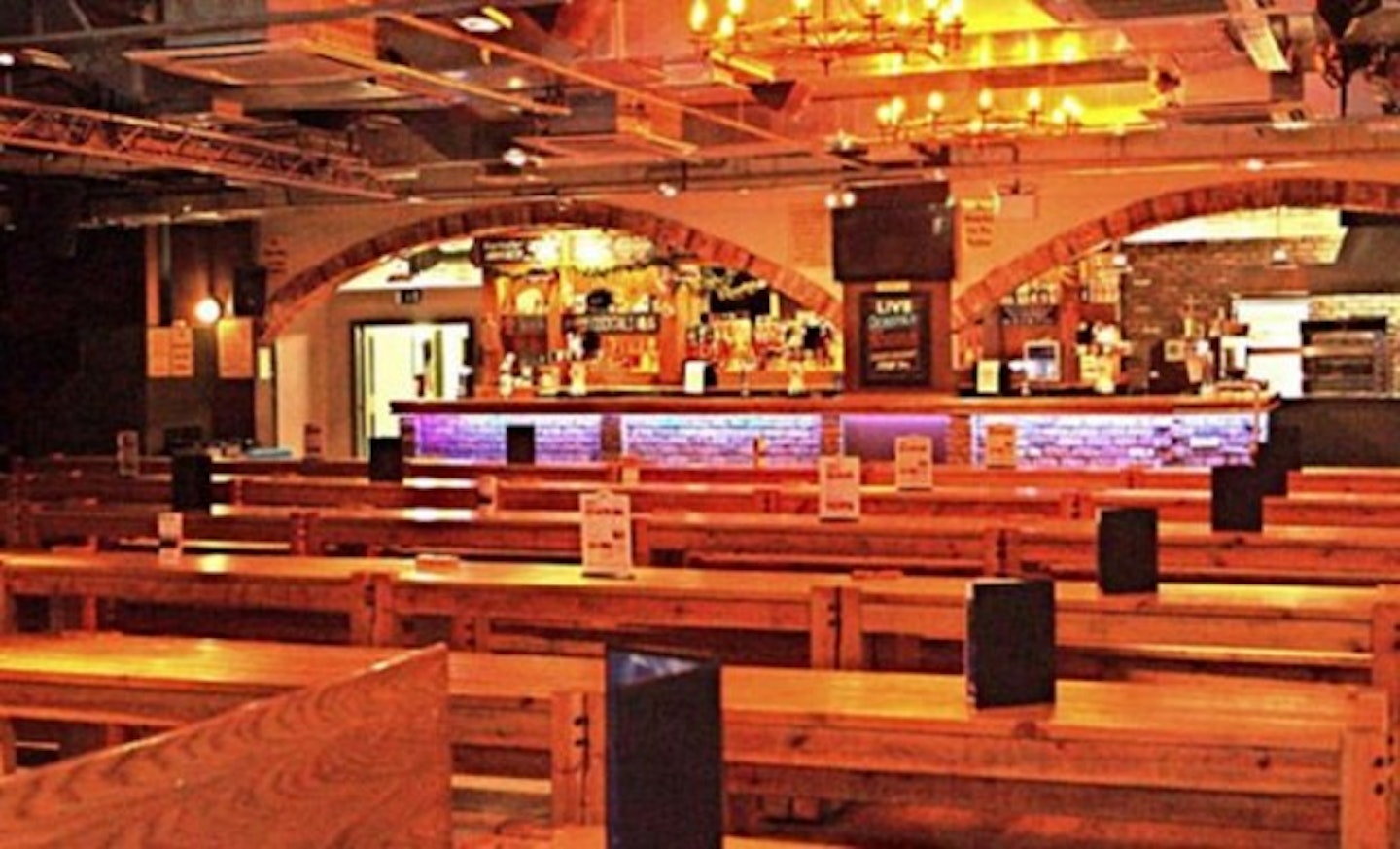 12 of 15
CREDIT: DeisignMyNight
The Bavarian Bierkeller - Liverpool
If you like your beers how you like your screens (BIG), then you need to head to Liverpool's Bavarian Bierkeller for all the World Cup action. We're holding out for an England v Germany final to make the most of this vibey venue.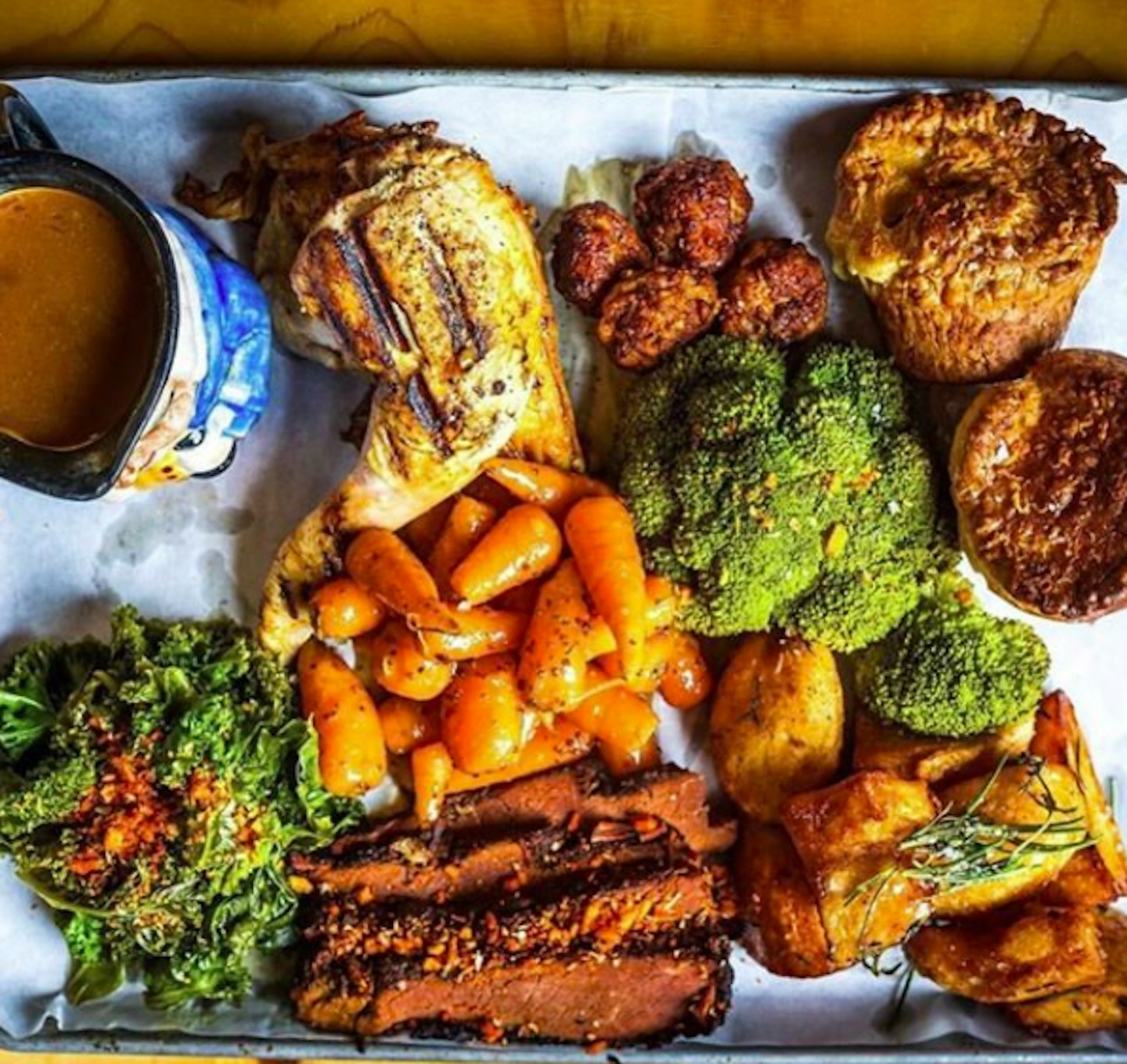 13 of 15
CREDIT: Instagram/SlimsPorkChop
Slim's Pork Chop - Liverpool
Teaming up with other independent restaurants and bars around Liverpool, Slim's Pork Chop will be offering a special food a drink menu for certain matches eg the Mexico vs Germany game on 17th June - both sides will be catered for with steins, brines and tacos. They have two plasma screens in their basement and there will be 2-4-1 cocktails on offer for specific games.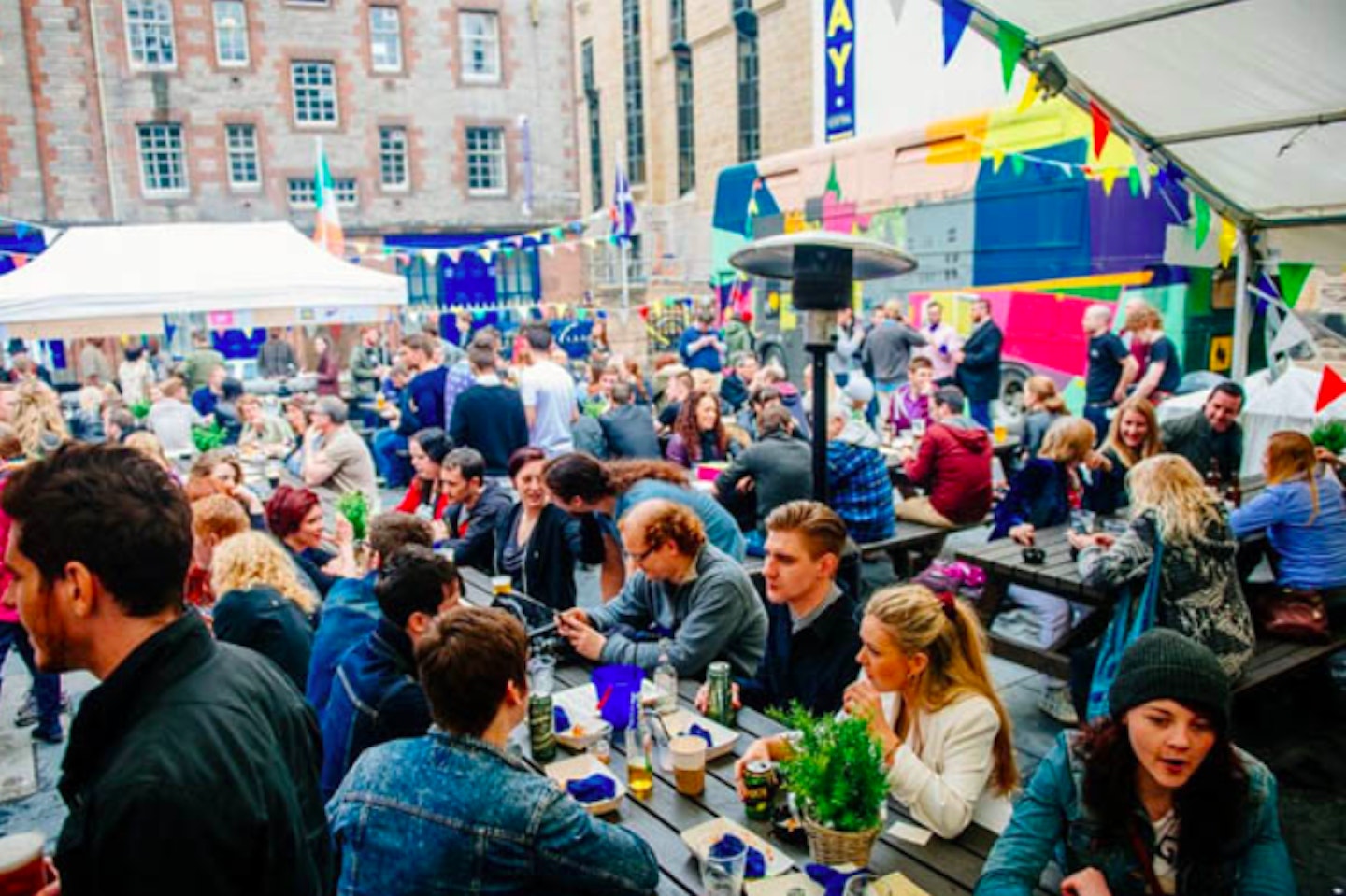 14 of 15
CREDIT: The Three Sisters
The Three Sisters - Edinburgh
The Three Sisters are showing the World Cup fixtures in their outdoor terrace and they have a variety of street food stalls at hand if you get hungry, from wood fired pizza to beastly burgers.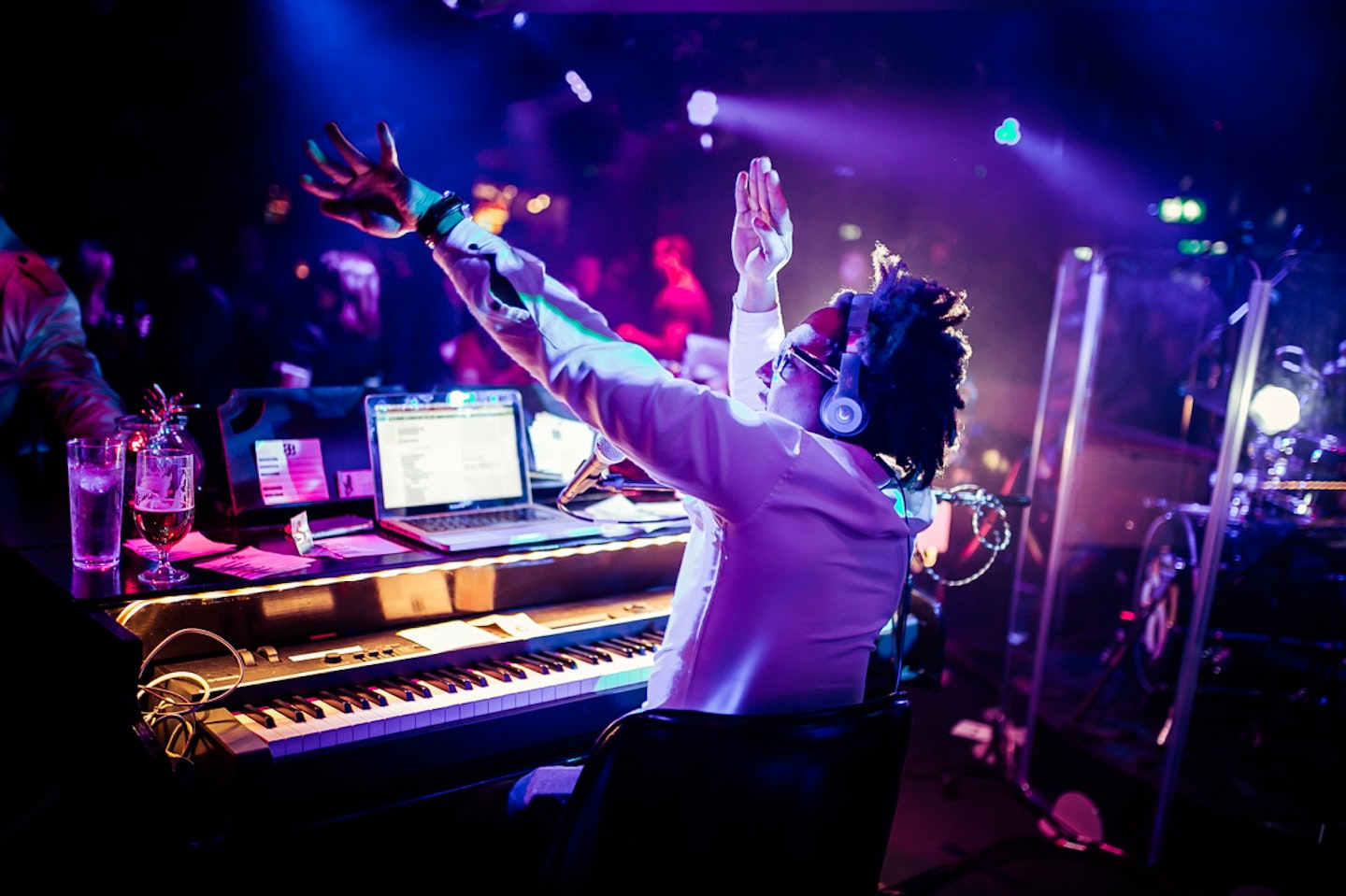 15 of 15
CREDIT: Studio 88
Game On at Studio 88 - London
This joint has a non-stop live band who will play your song requests after the match (you have to write them on napkins). They have a cocktail hour during each match, alongside drink and food packages eg corn dog with fries and a bottle of Budweiser for £10.