London's pop-up scene is home to the weird, the wonderful...and the downright bizarre. We've seen a ballsy naked rooftop, a 'Bring Your Own Semen' cooking class (that thankfully turned out to be a flop) and all manner of odd experiences; but what's next you ask? Well, we got in contact with DesignMyNight for their pick of the capital's upcoming unmissable pop-ups. From drinking mermaid slushies in the sun to kidding around at a rooftop playground, here's how to make the most of your summer (no bodily fluids required).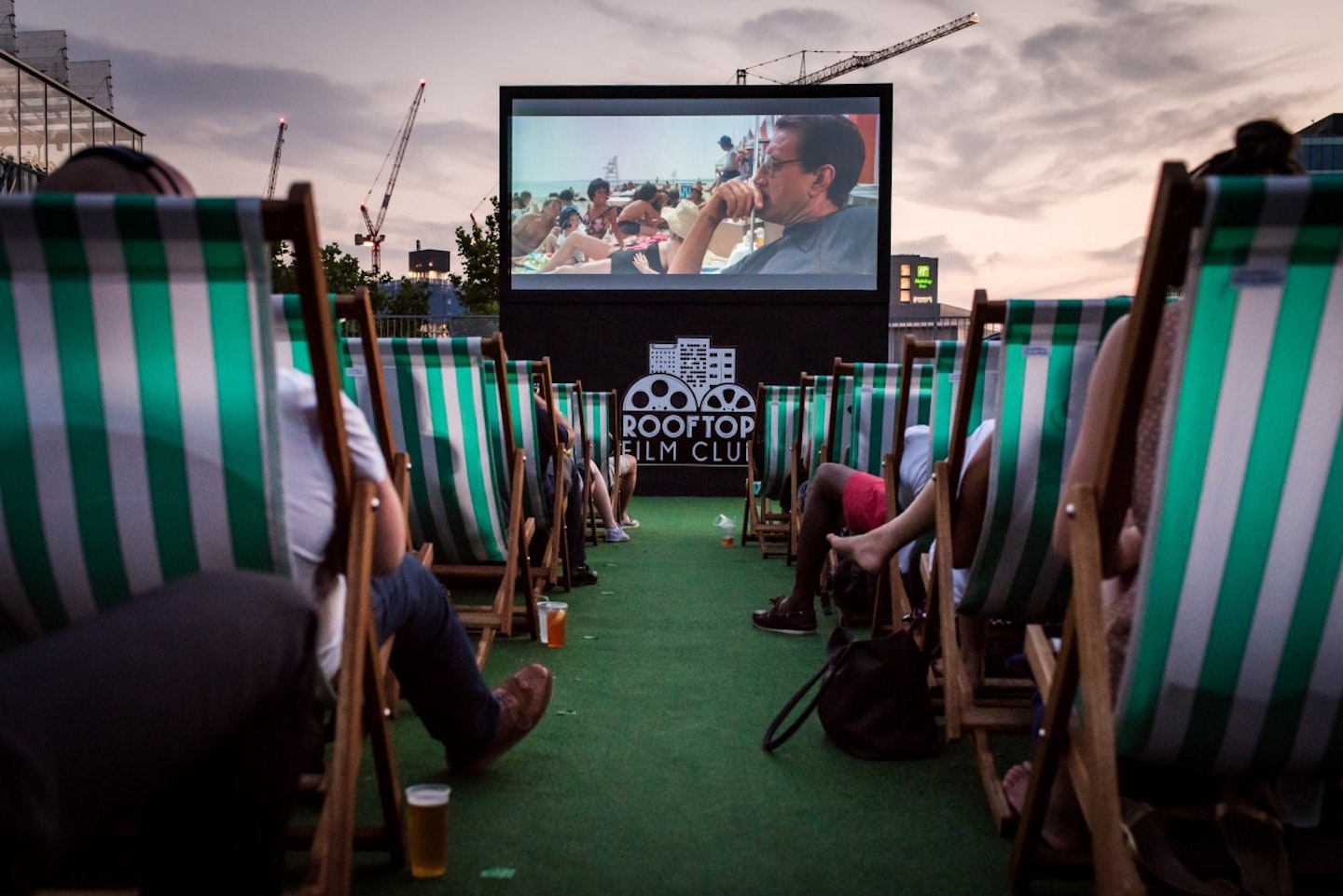 Making dentist appointments, paying taxes, separating your lights from your darks; it doesn't take long to figure out that being an adult sucks. Ease the pain of responsibility this summer and visit Roof East; London's biggest and boldest adult playground. In-between screaming 'FOUR' during rounds of Birdie's crazy golf and practising your right swing in their American-style batting cages, have a go at pirouetting to 80's classics at their roller disco. If you'd rather a more chilled affair (and don't fancy falling on your arse), nab a ticket to their outdoor cinema night.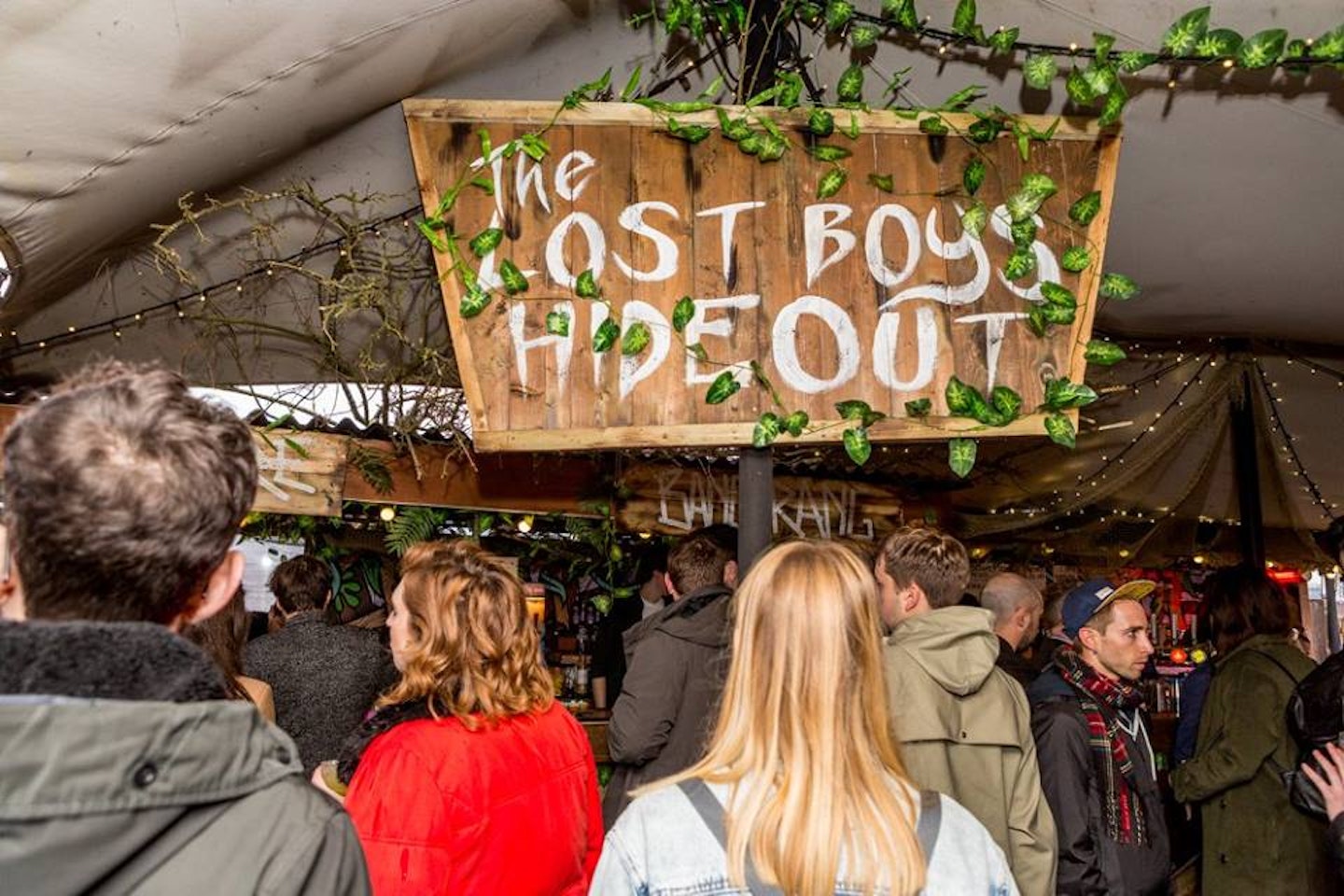 Whether it's Beauty and the Beast or The Hunchback of Notre Dame, everyone has a Disney favourite, and the Queen of Hoxton have pinpointed theirs this summer with Banagarag; a magical Peter Pan-themed pop-up. Inspired by the boy who refused to grow up, expect a Lost Boys' Bar, mermaid slushies, giant clams that double up as cosy seating and a big ol' pirate ship that sells cracking burgers and meaty ribs. If you wanna up your Insta game, this is where you need to be.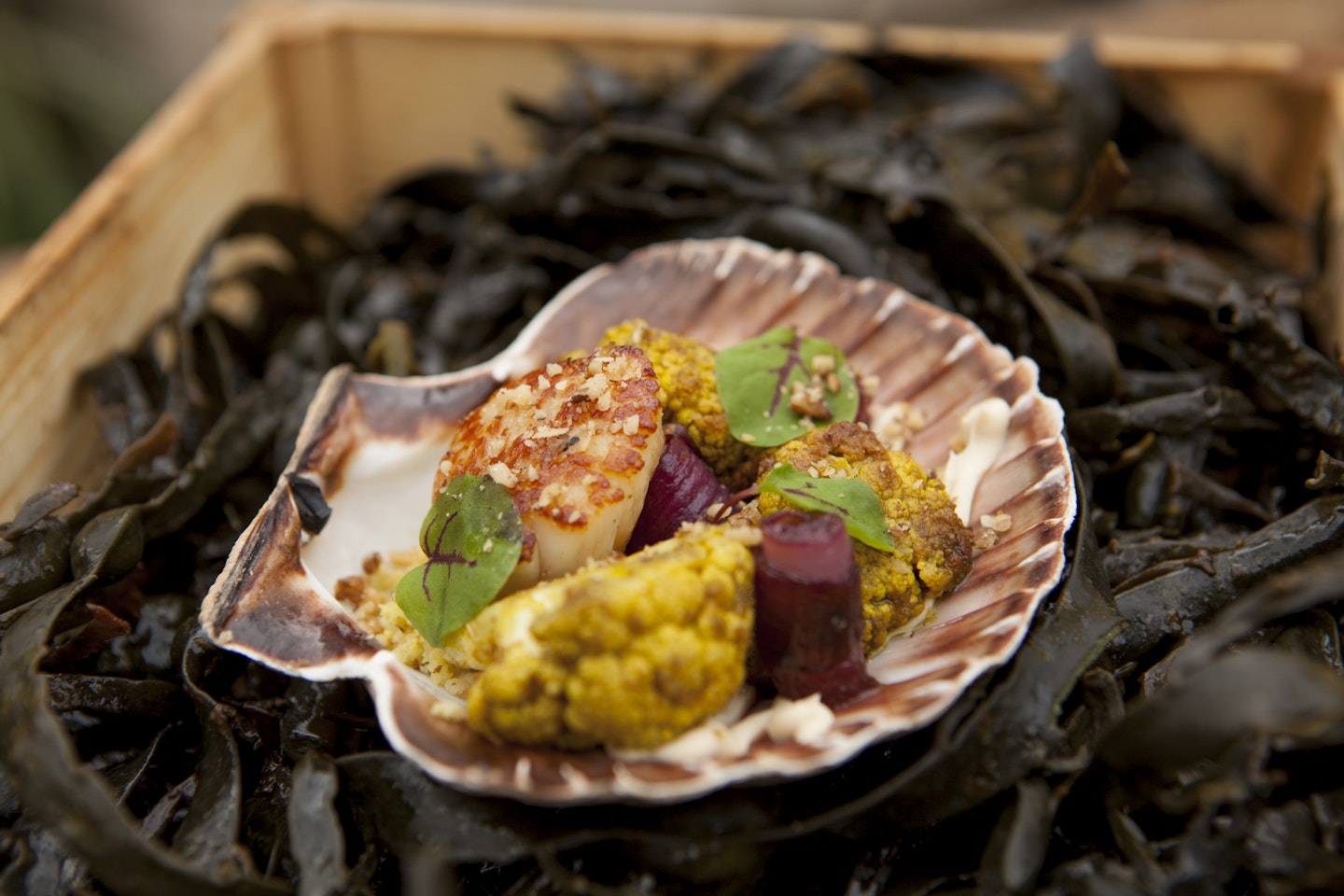 Having a BBQ at home is all fun and games until you burn the sausages and set your apron on fire. Avoid the hassle this year and make tracks for The BBQ Club in Southbank. Set up by pop-up king Jimmy Garcia, you hungry lot are in for some unforgettable grub. Although you can get some takeaway bites on ground-level, we recommend scooting upstairs to the supper club. You'll be treated to a six-course tasting menu where you get to toast marshmallows and marvel at stunning views of the Thames.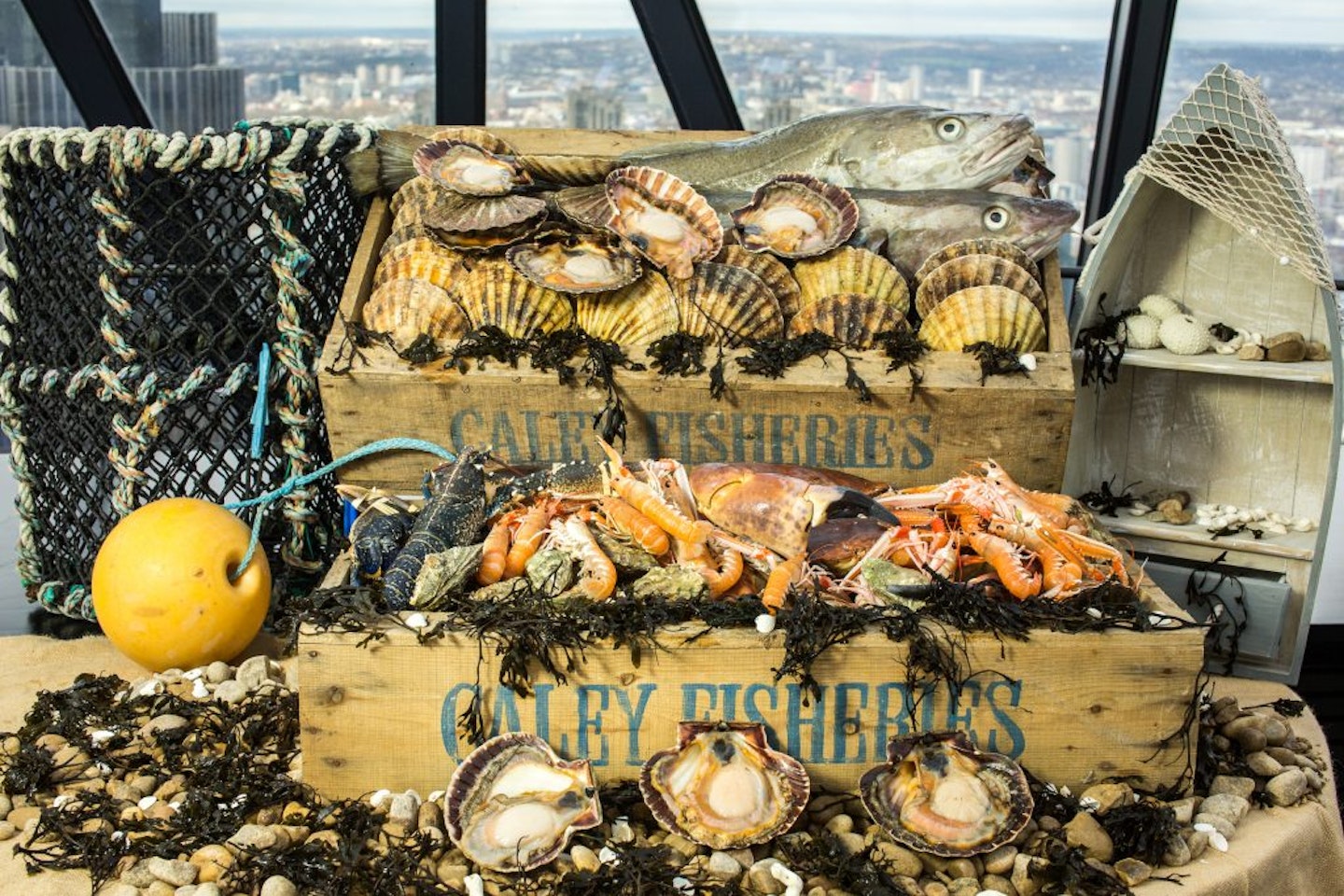 The tide mightn't be bringing this dreamy pop-up to London's skies until the 24th July, but it's well worth the wait. Exclusive members' club Searcys' Coastline pop-up will replicate a British seaside with candy-coloured beach huts, plenty of deckchairs and an actual fishing boat. Being situated at the top of the Gherkin, you'll also have 360 views of London's skyline to marvel at while you sail through cocktails from Plymouth Gin and gorge on delicious gourmet fish and chips.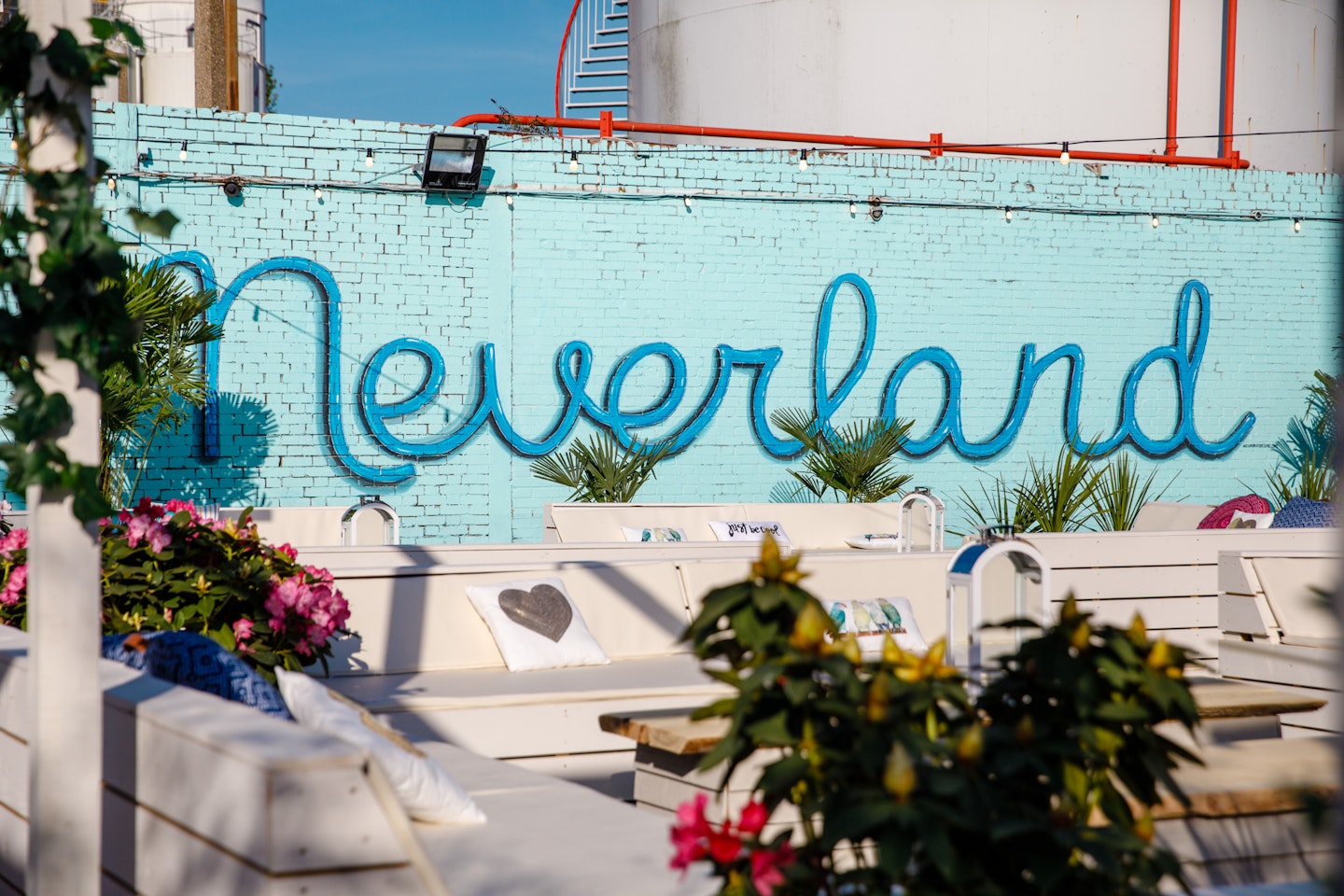 Day dreaming of sandy beaches and tan-worthy weather? Although the latter can't be promised with it being England and all, make tracks for Neverland London and take full advantage of this Thameside paradise and its smashing BYOB policy. Boasting pastel-coloured beach huts, massive day beds and 'beach butlers' for all your cocktail making needs, it's imperative you make it down to this boozy retreat at least once in the coming months.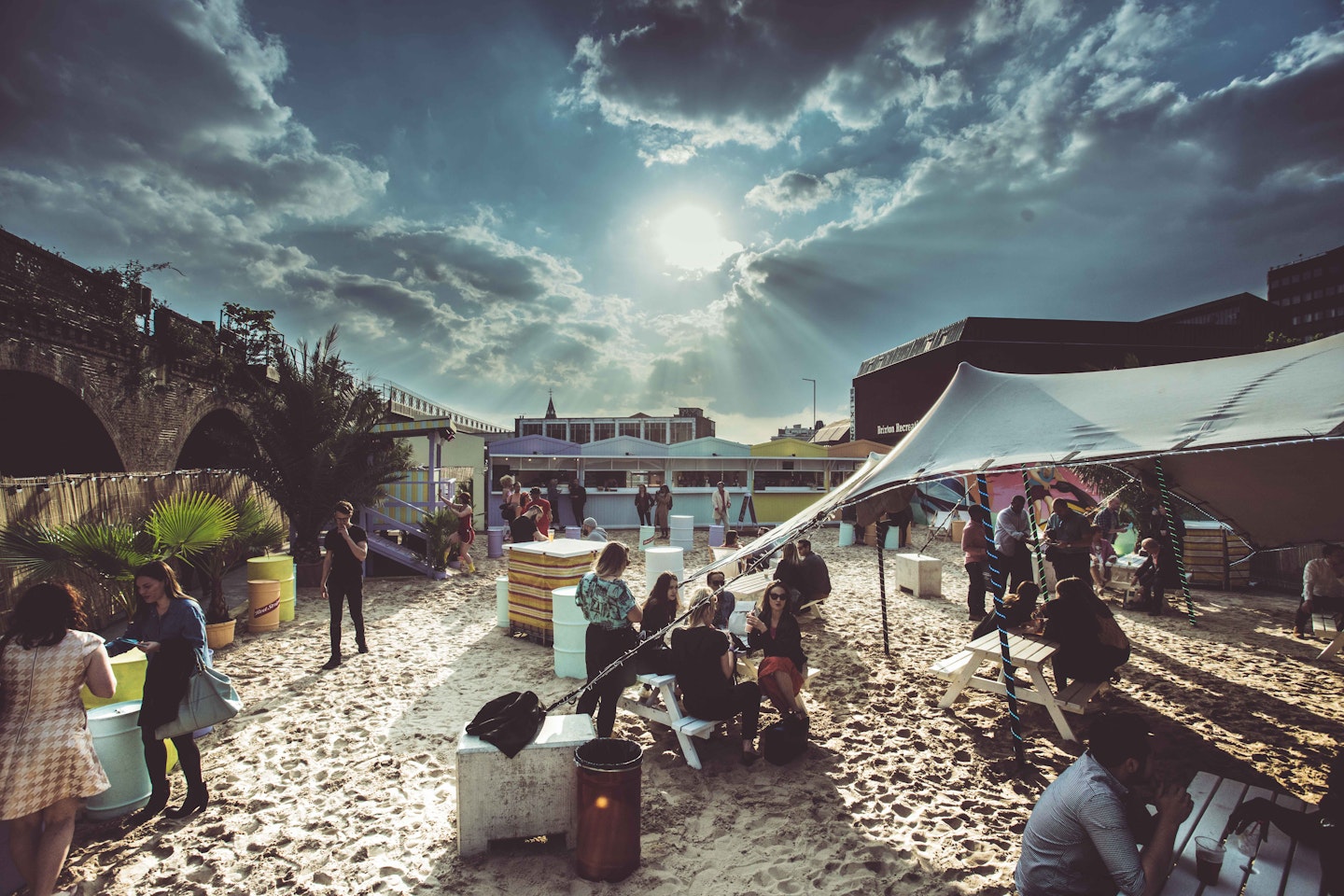 Brixton Beach is back, bright-eyed and bushy tailed for another summer of frolics. Situated well above London's busy streets, throw on your flip flops and ascend to the clouds for ice-cold cocktails and mouth-watering street food bites. Their sun-trapped terrace is a top spot to soak up some vitamin D and they have a roster of crazy events lined-up for the summer. Think bottomless brunches, Ministry of Sound fitness classes and even a tasty taco festival.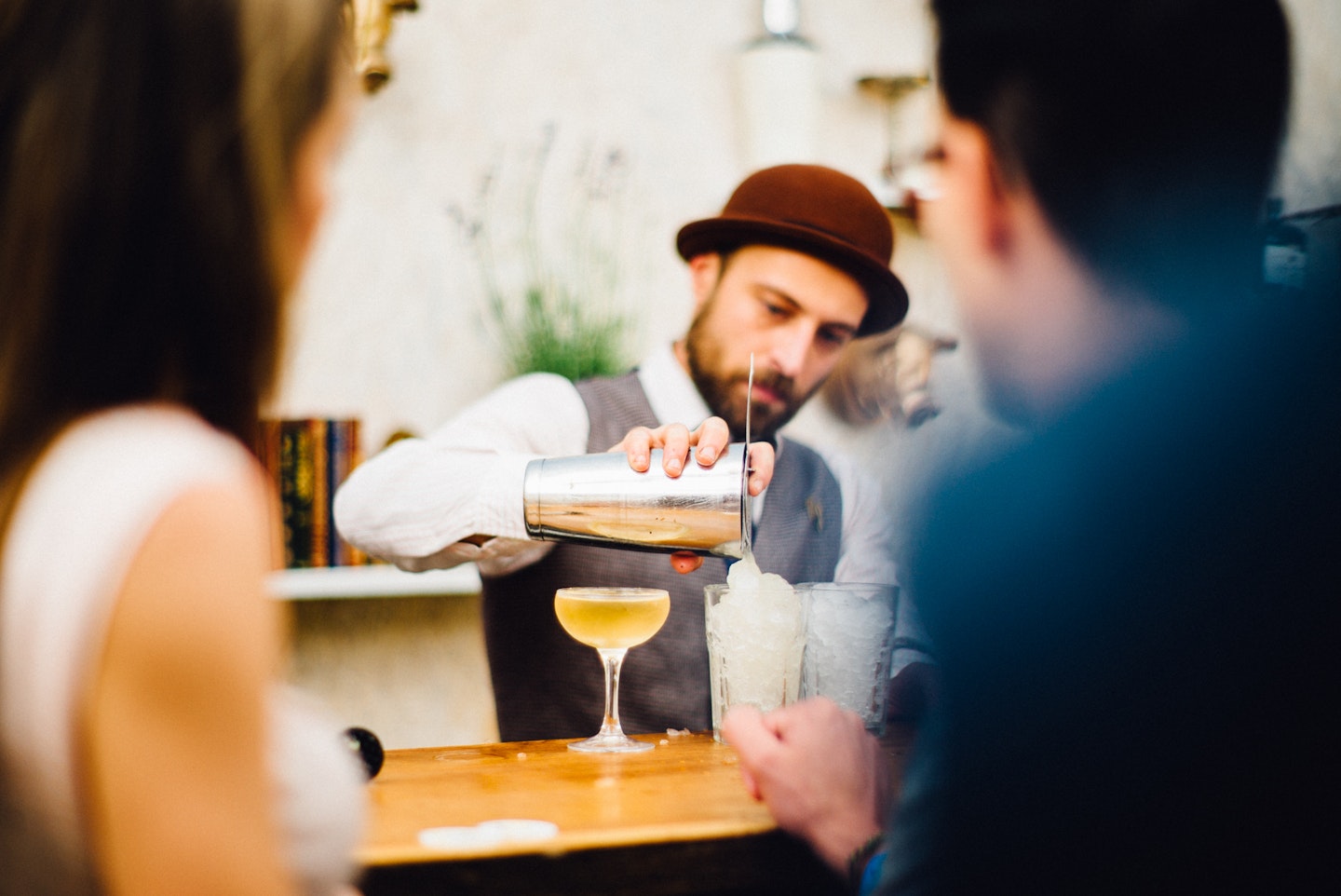 Cocktail connoisseur or not, you need to clear your diary of all distractions on the 28th and 29th July. Cocktails in the City is gathering all of London's best mixologists and plonking them in London's largest private Georgian gardens. Expect mind-blowing drinks big on both flavour and presentation, and a plethora of street food bites to soak up the day's booze.
King Henry VIII mightn't have been familiar with LMFAO's rendition of 'Everyday I'm Shuffling' but he was familiar with the game. Shuffleboard dates all the way back to the days of England's lothario King, and it has miraculously become one of London's most talked about pastimes. Setting up in Shoreditch, The London Shuffle Club boasts six indoor shuffle courts, an outdoor court for walk ups and plenty of Miami sass. Tuck into slices of pizza and bespoke cocktails before scoring big with your disc and cue.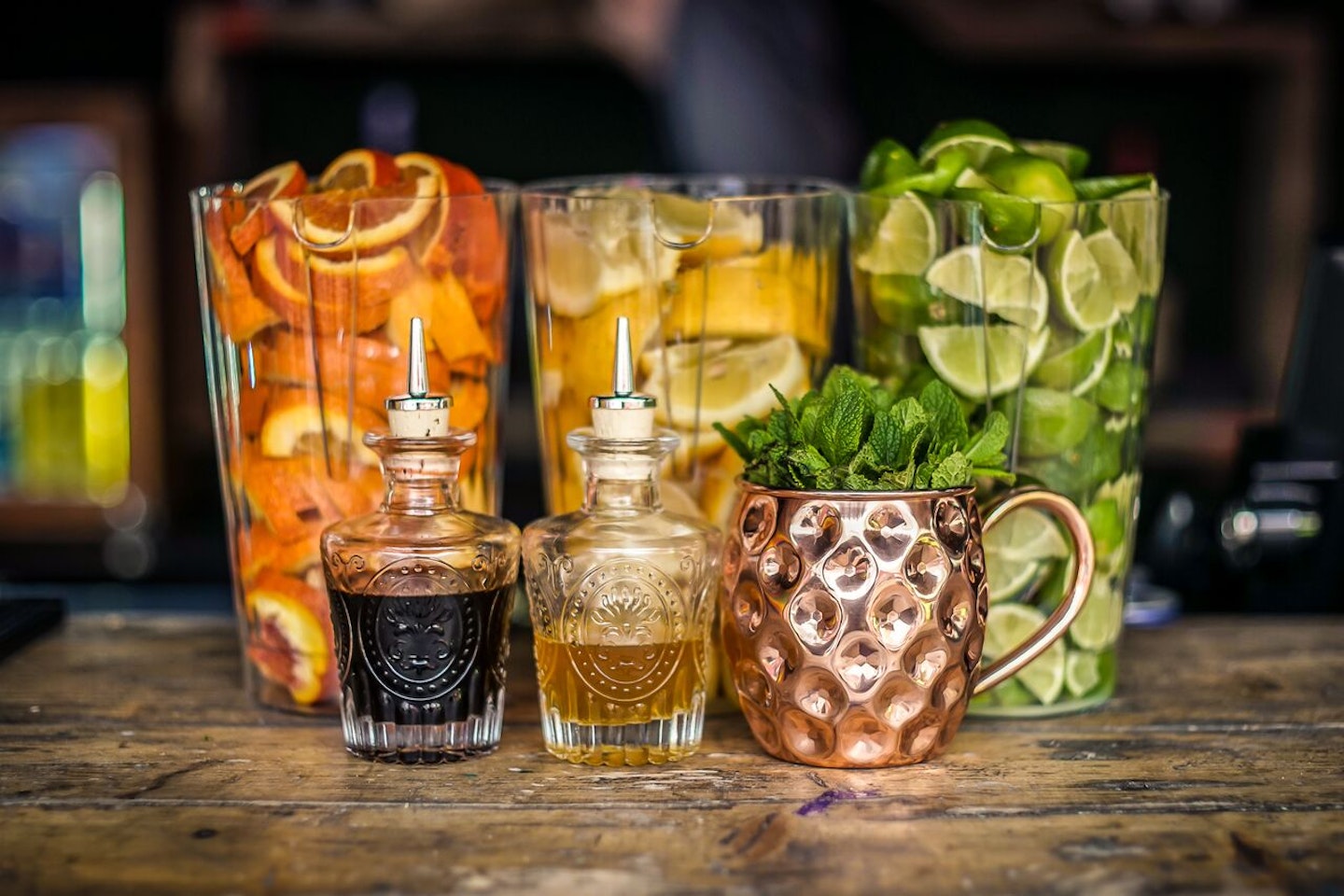 Last Days Of Shoreditch is back with a stupendous beach theme for summer 2017, but that's not the only thing different about this year's hot to trot pop-up. There's gonna be a super fun escape room experience and a karaoke room so everyone can bear witness to your rendition of 'Someone Like You'. But wait - there's more. Alongside towering burgers form Nanny Bills, there's also going to be an avocado bar serving avocado hot dogs and avocado tempura.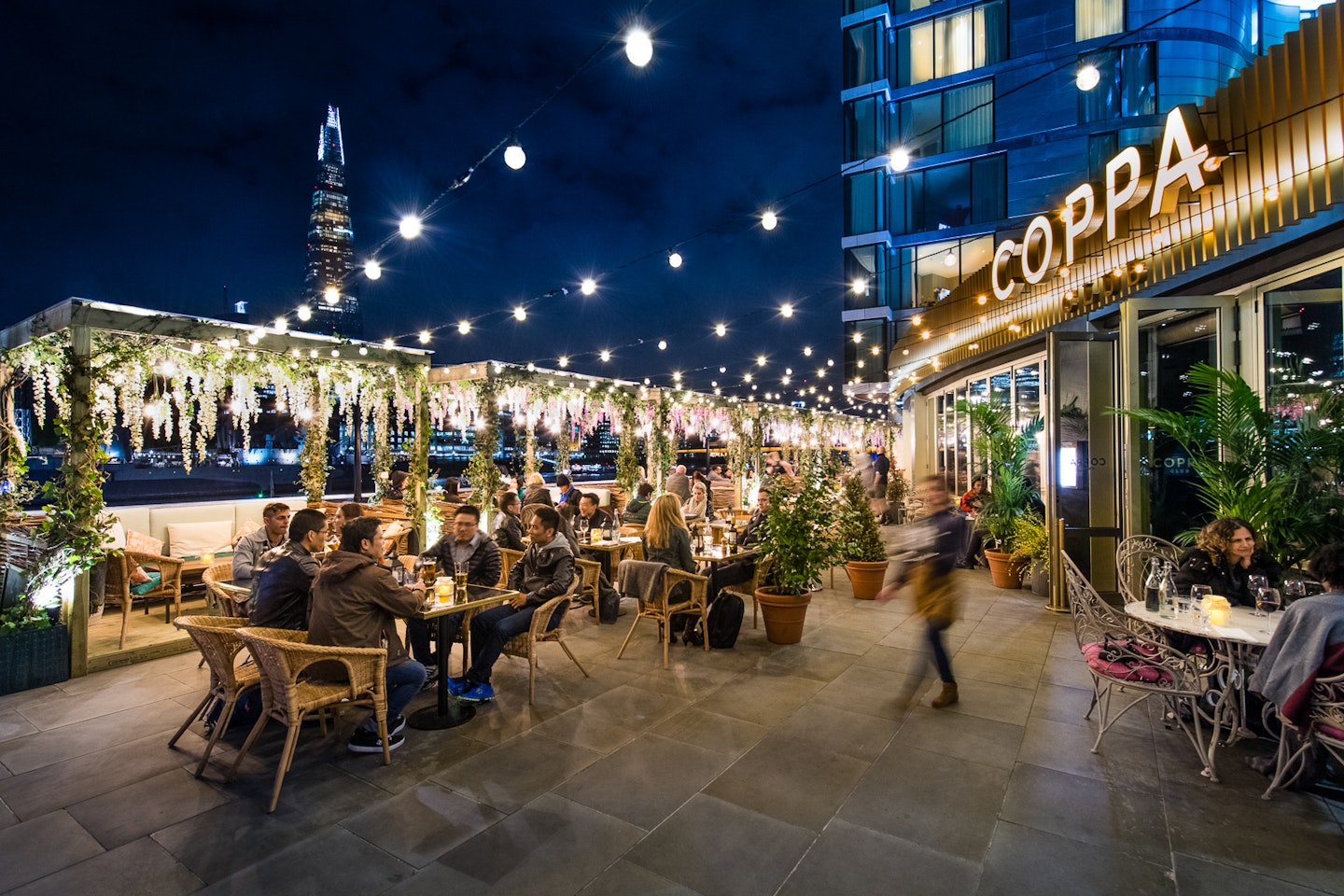 The igloos that broke the internet have melted away, but fortunately for you London locals, beautiful flower-packed cabanas have taken their place. Head down to Coppa Club at Tower Bridge this summer and get a load of the stunning views of Tower Bridge and The Shard while making your way through the restaurant's special spritz cocktails and delicious brunch dishes. We're massive fans of their eggs benedict waffles.
For more info on pop-ups in London, visit DesignMyNight.com.