The time to stop making excuses and go live your best life is now. July is jam-packed with great things to do, from London all the way to Liverpool.
Whether you want to spend sunny days on rooftops with fitness classes or prefer to be making up for lost calories with sky-high chicken wing festivals now's the time to do it.
To make sure you don't miss out, we scoured the country to bring you a selection of sizzling hot things to do this July - we're particularly big fans of the open air cinema showing the Love Island Final. So, what are you waiting for? Stop stalling and crack on.
top things to do in july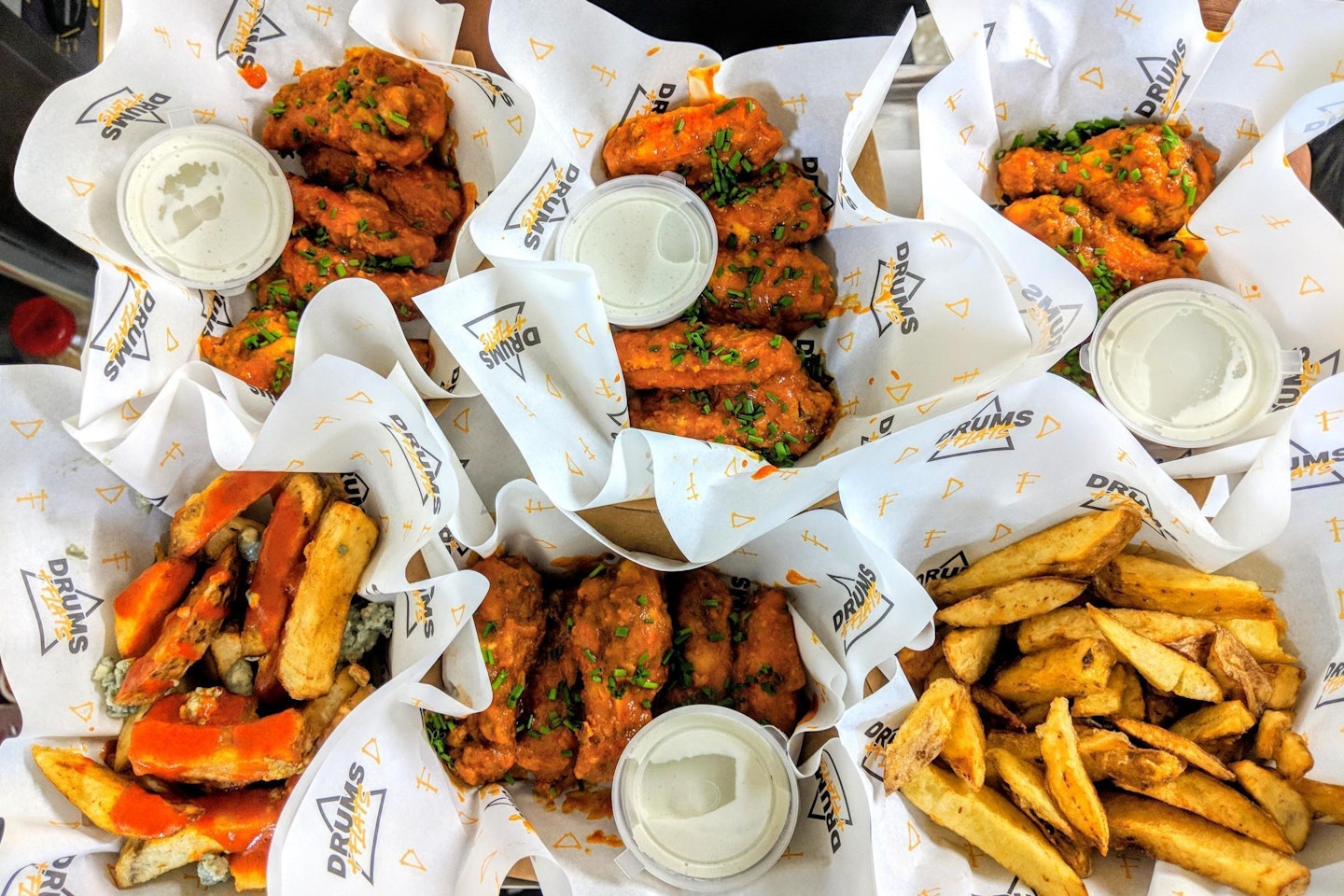 1 of 12
CREDIT: DesignMyNight
Eat All The Wings At WingJam - London
People flock to rooftops for all sorts of reasons come summer (hello cocktails), but we've got another one to make your way towards the clouds this July. WingJam is taking place at The Bussey Building in Peckham, and it's a three-day shindig celebrating all things chicken wing. From Korean wings to hot wings, they've covered it all. If you can take the heat, give their hot wing challenge a go. Not only does it promise eternal glory, but a WingJam trophy prize.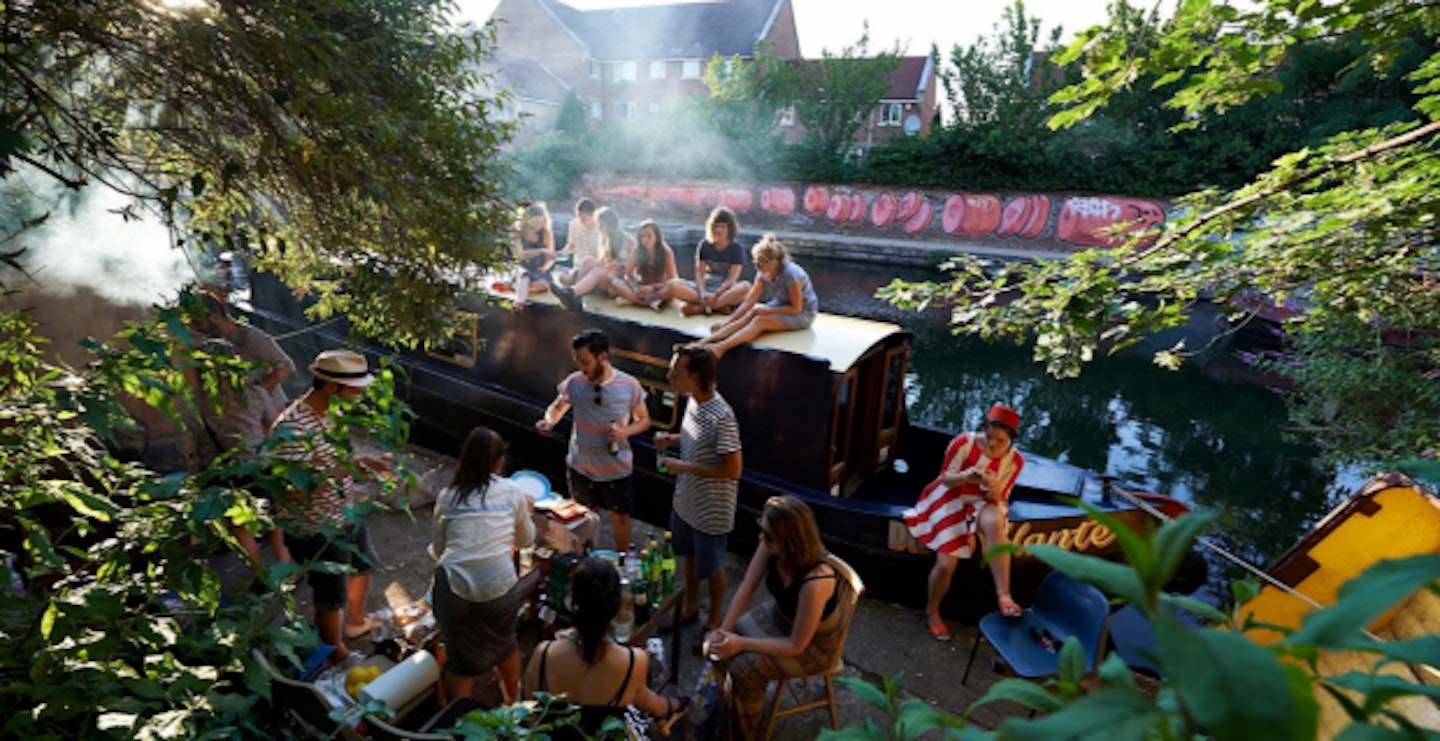 2 of 12
CREDIT: DesignMyNight
Hop Aboard Woods Navy Rum Boat - London
Yo ho ho and a bottle of rum. There's a bar in Kentish Town called Ladies and Gents, and they've decided to bring their boozy antics onto water this summer with their Woods Navy Rum Boat. Taking you from Hackney to King's Cross, your £15 ticket will get you an hour on the cruise, alongside a complimentary drink.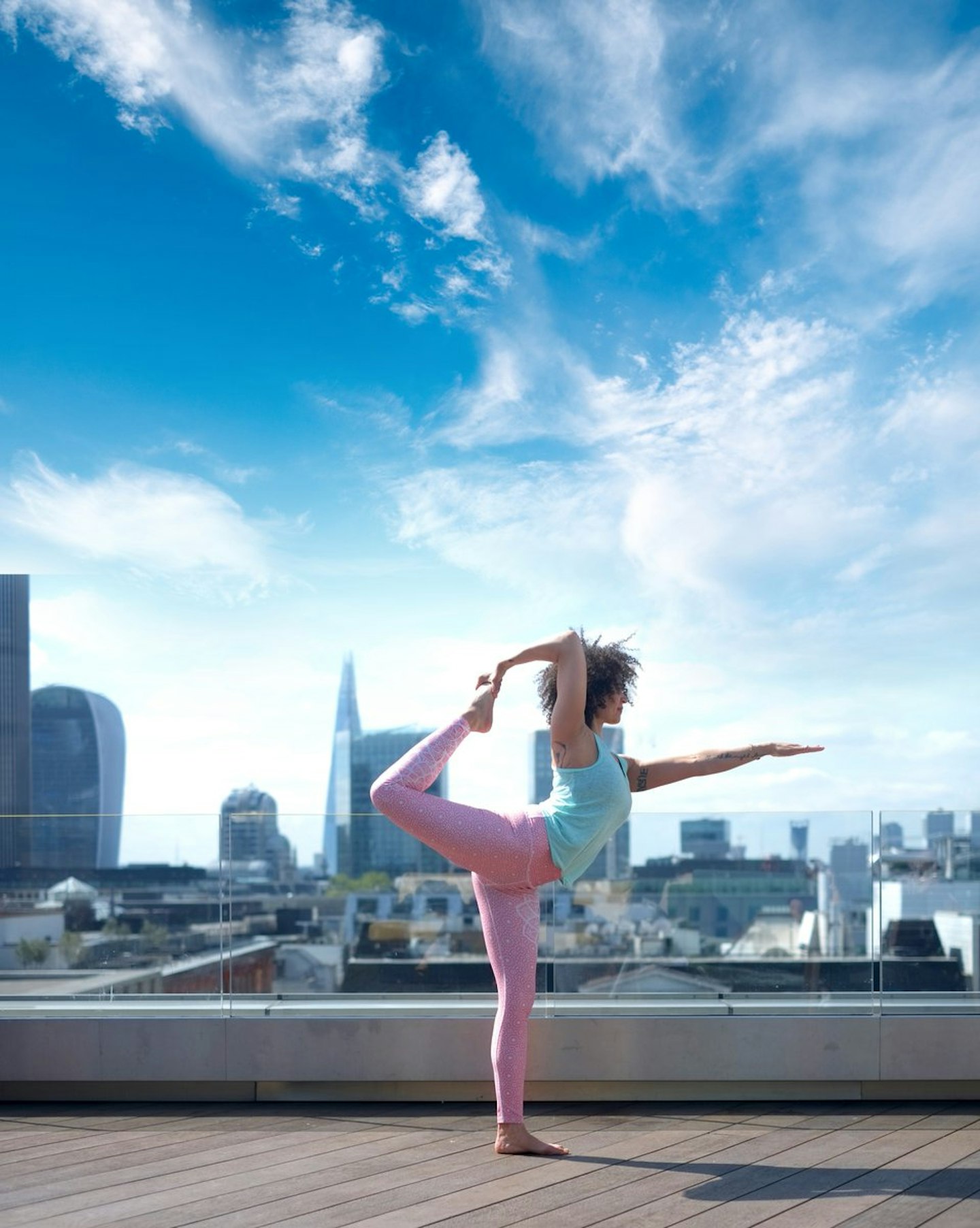 3 of 12
CREDIT: DesignMyNight
Go To A Fitness Class at Aviary - London
If you're up to scratch on your rooftop knowledge, you'll know that Aviary is one of the best there is. It has glorious views of London, a smashing cocktail list and a menu packed with beautiful dishes. That's not all though - this summer they've teamed up with leading fitness brands from the worlds of yoga, boxing and ballet, for the ultimate fitness class in the sky. And when you're done working out, you'll get access to the hotel showers, 50% off breakfast in the restaurant, a PRESS juice and a goody bag to take home.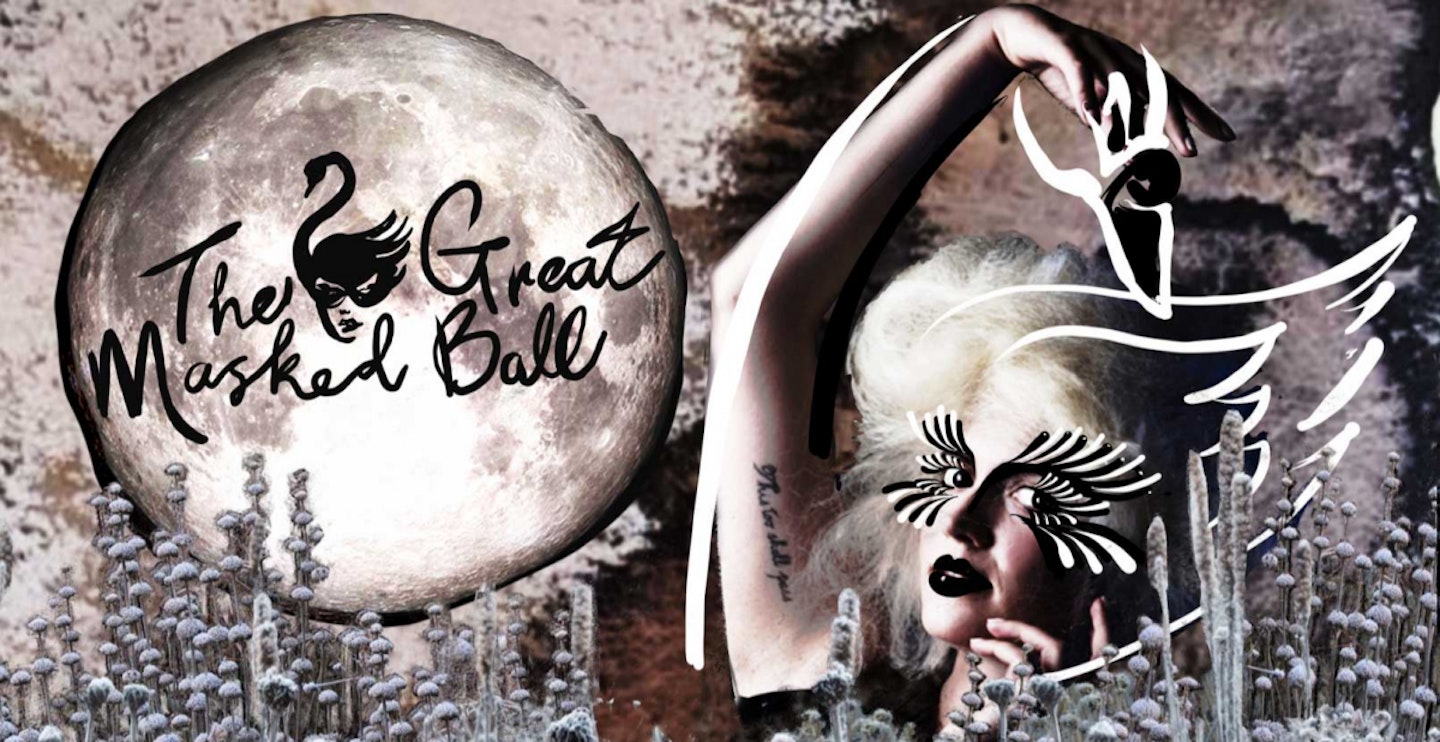 4 of 12
CREDIT: DesignMyNight
Attend The Great Masked Ball - London
Keen to ditch reality for a while? Us too. The Great Masked Ball is taking place this July, and it's like nothing you'll have ever seen before. From dancing with princes and helping a queen find a new suitor to feasting on a banquet and getting lost in an enchanted forest beyond the palace walls, get ready to be sucked into a real life fairytale.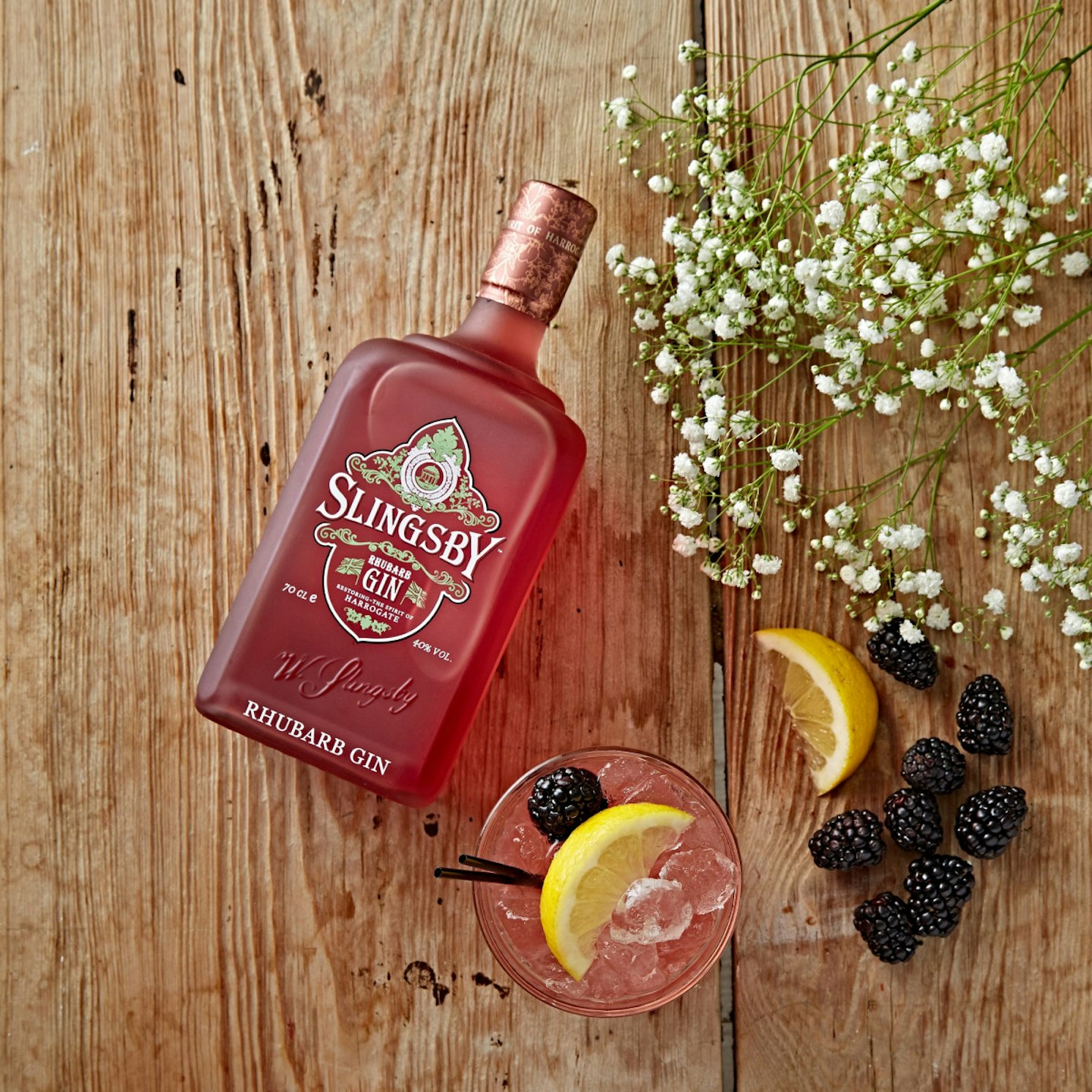 5 of 12
CREDIT: DesignMyNight
Drink in London's Sights On A Gin Cruise - London
Only got good things to say about mother's ruin? Then you need to hop aboard the London Gin Cruise. Doing exactly what it says on the tin, this boat ride will take you down the Thames, past London's most iconic buildings, in a bid to celebrate all things gin. You'll get three perfect serves on board, gin-inspired tapas, a masterclass, and a goodybag to take home when you hit dry land.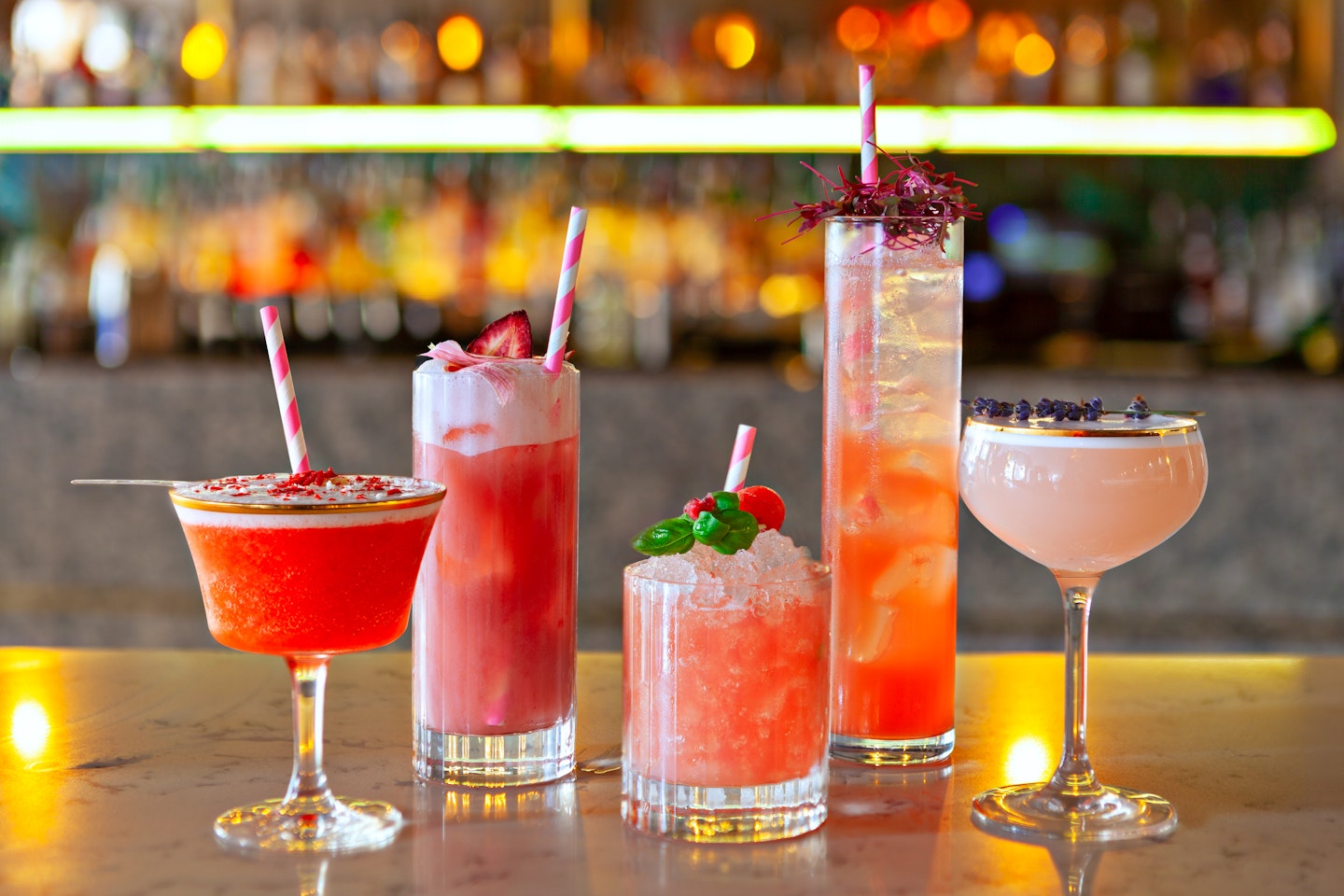 6 of 12
CREDIT: DesignMyNight
Cool Down With Pink Cocktails - Birmingham
Dirty Martini are always ahead of the game in terms of seasonal cocktails. So don't miss out, and make your way to their Birmingham plot to sip and sample their new summer menu, in partnership with Beefeater Pink Gin. They've created five unique drinks, but we're voting for the Frozen Strawberry Pop. Garnished with popping candy, it's sure to revive your taste buds after a hard day at the office.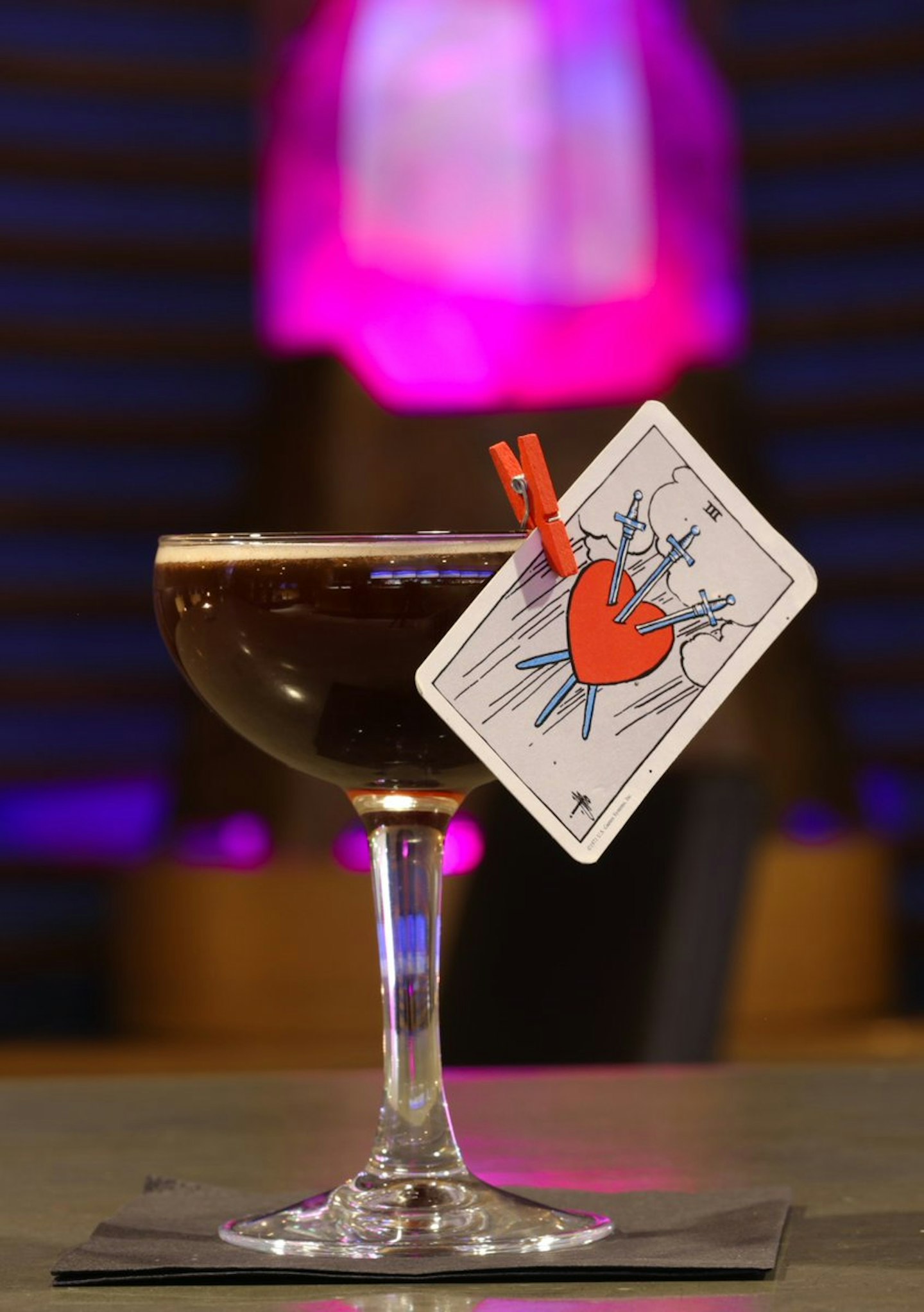 7 of 12
CREDIT: DesignMyNight
Grab A Wristband For Brighton Cocktail Week - Brighton
Sure, London's got a few of the world's best bars up its sleeve, but Brighton ain't shy of some great mixology houses either. Which is why you need to nab a wristband for Brighton Cocktail Week. Your £10 will secure you £5 cocktails in some incredible bars, alongside access to the Cocktail Court, where you'll find pop-up bars from Bacardi, Fentimans, Blackdown Distillery, Cloven Hoof Rum, Brighton Gin, Tuaca and lots more.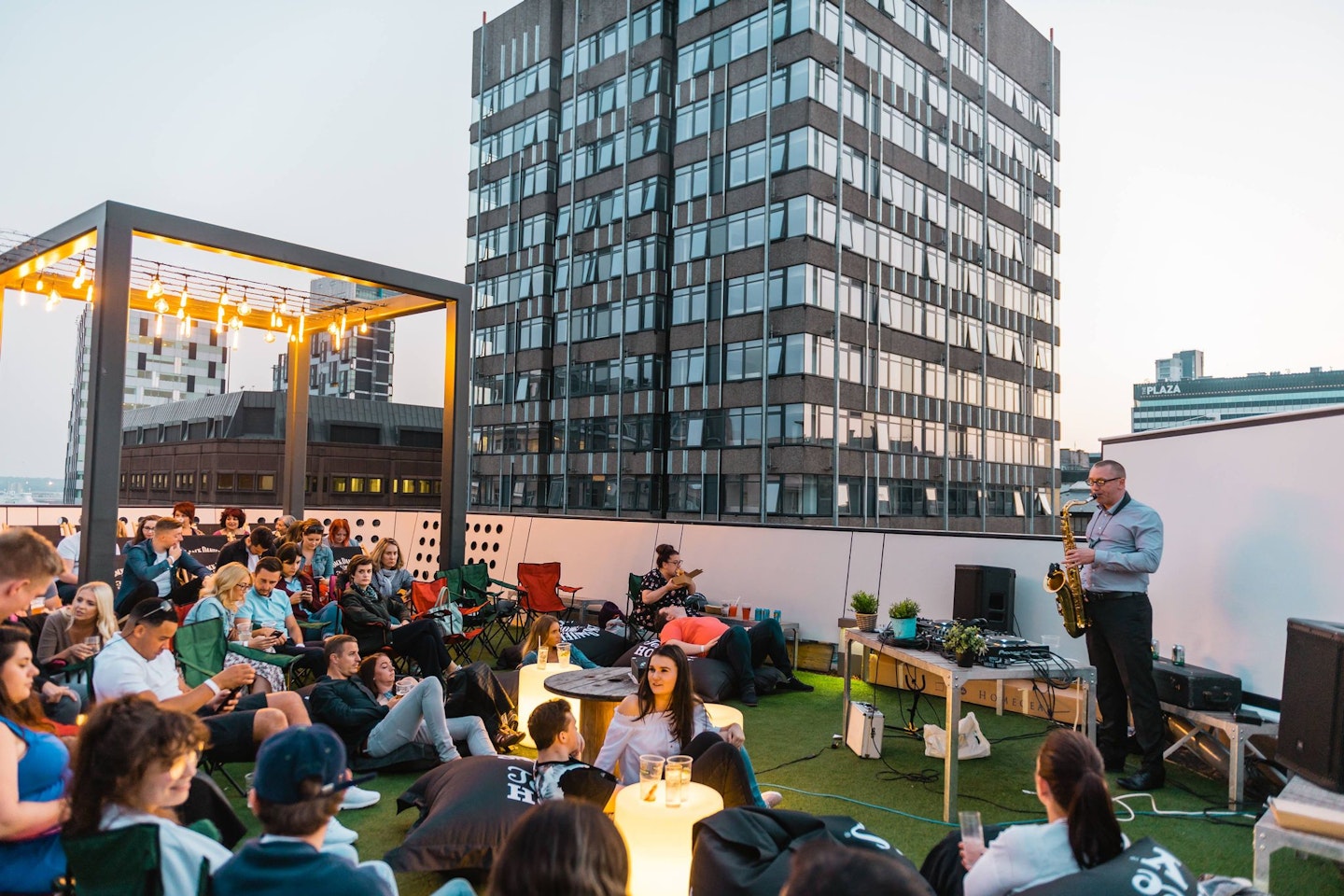 8 of 12
CREDIT: HUS
Watch The Love Island Final On An Open Rooftop Cinema - Liverpool
Will Dani and Jack remain the number one couple? Will more heads be turned? Things are heating up on our fave summer reality TV show, and whether we want to admit it or not, the finale will take place at the end of July. Finish the series on a high this year, and ditch your sitting room to watch it on the open rooftop cinema. With live entertainment before and after, alongside a stellar list of cocktails to pick from, you won't want to see the results anywhere else than HUS.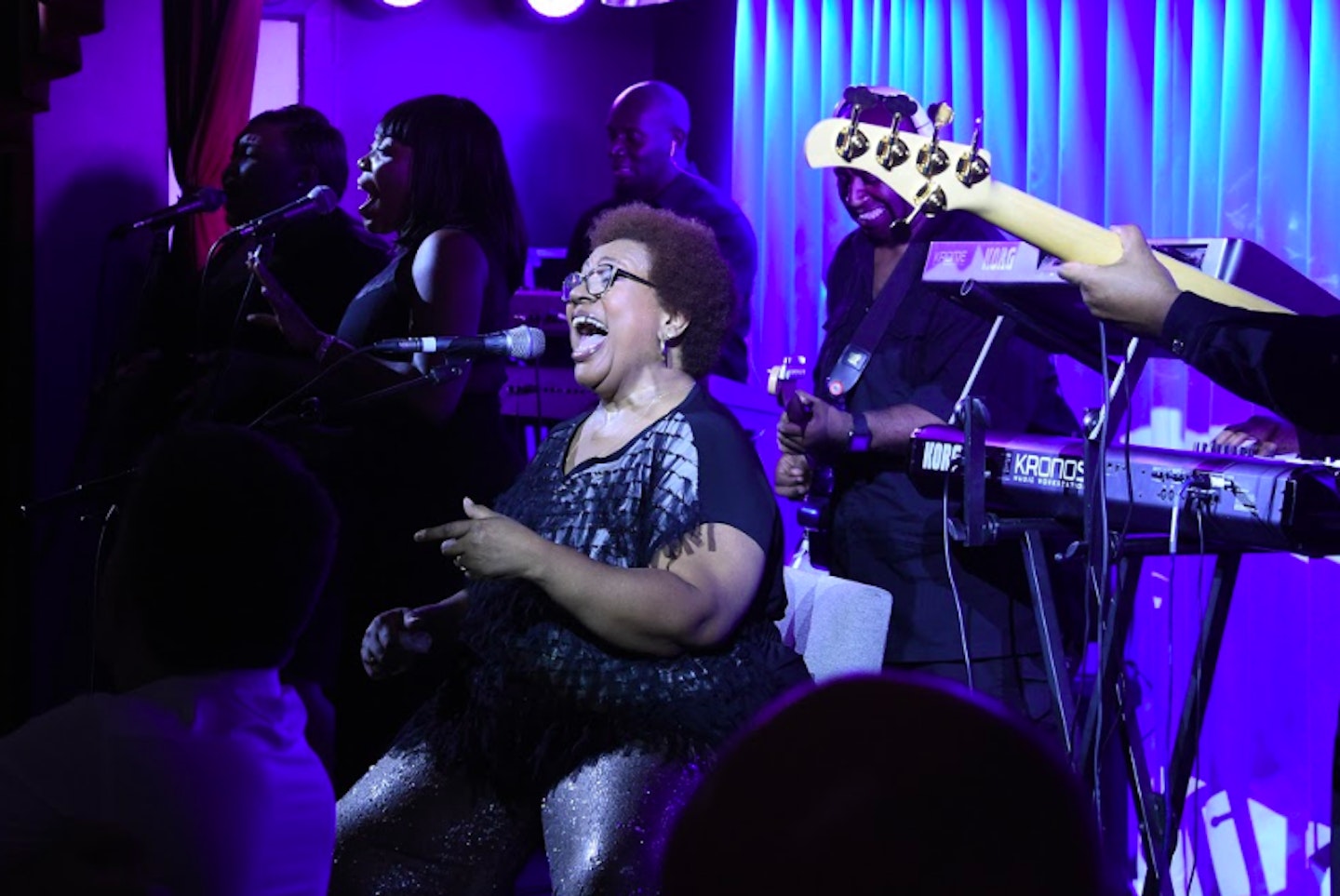 9 of 12
CREDIT: Quaglino's
Sing along to a
Mix fine dining with some soul classics as Jocelyn Borwn kickstarts a summer of Q Decades - a journey through eras of music at Quaglino's - on Wednesday 4th July. Jocelyn will perform from 9pm-10pm. Make a night of it with one of our bar or dining packages and enjoy delicious food and cocktails.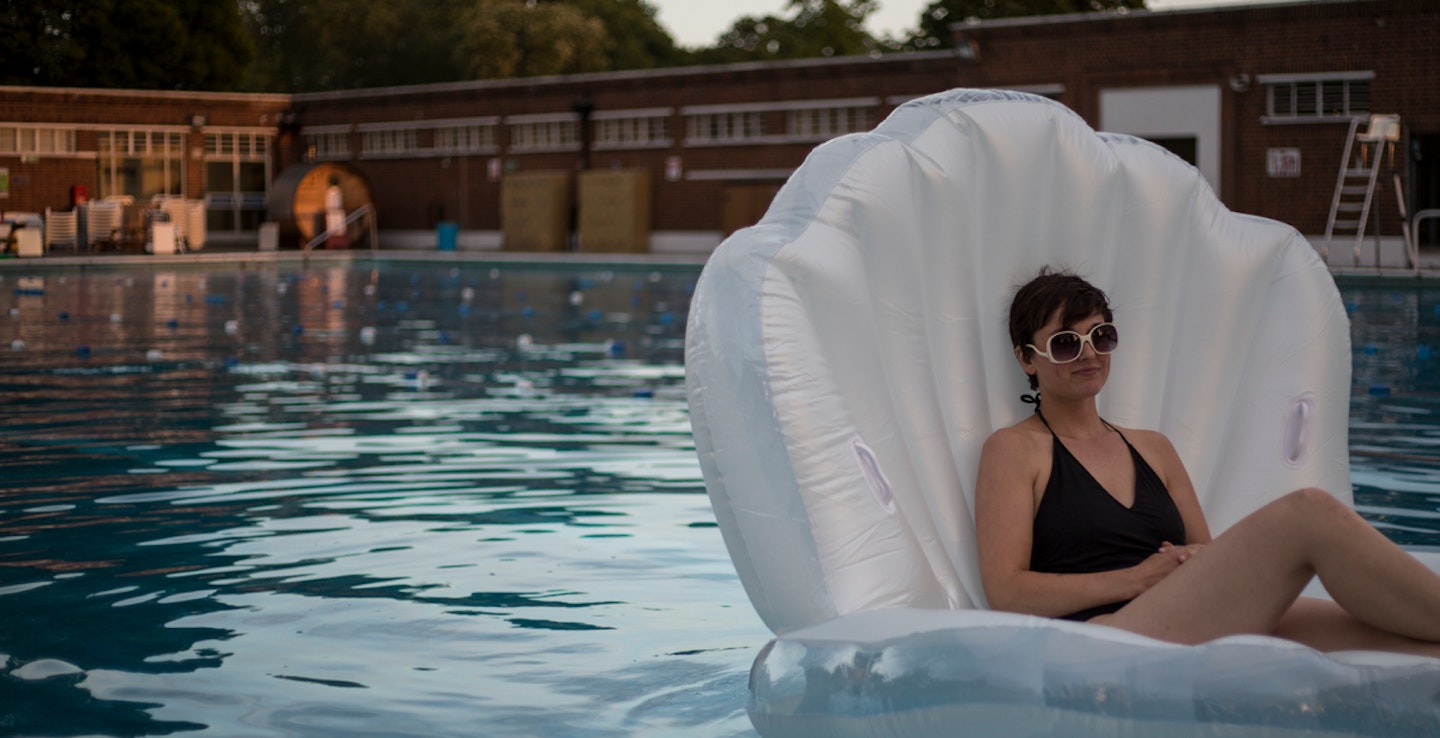 10 of 12
CREDIT: DesignMyNight
Visit One Of London's Coolest Lidos At Night - London
You know when people say that living in London has got its perks? Well, they aren't wrong. Brockwell Lido is running a late session this summer, which means you get to take a moonlit swim, hit a wood-fired aromatherapy sauna, and make the most of a whole host of street food bites and cocktails, after the crowd filters home.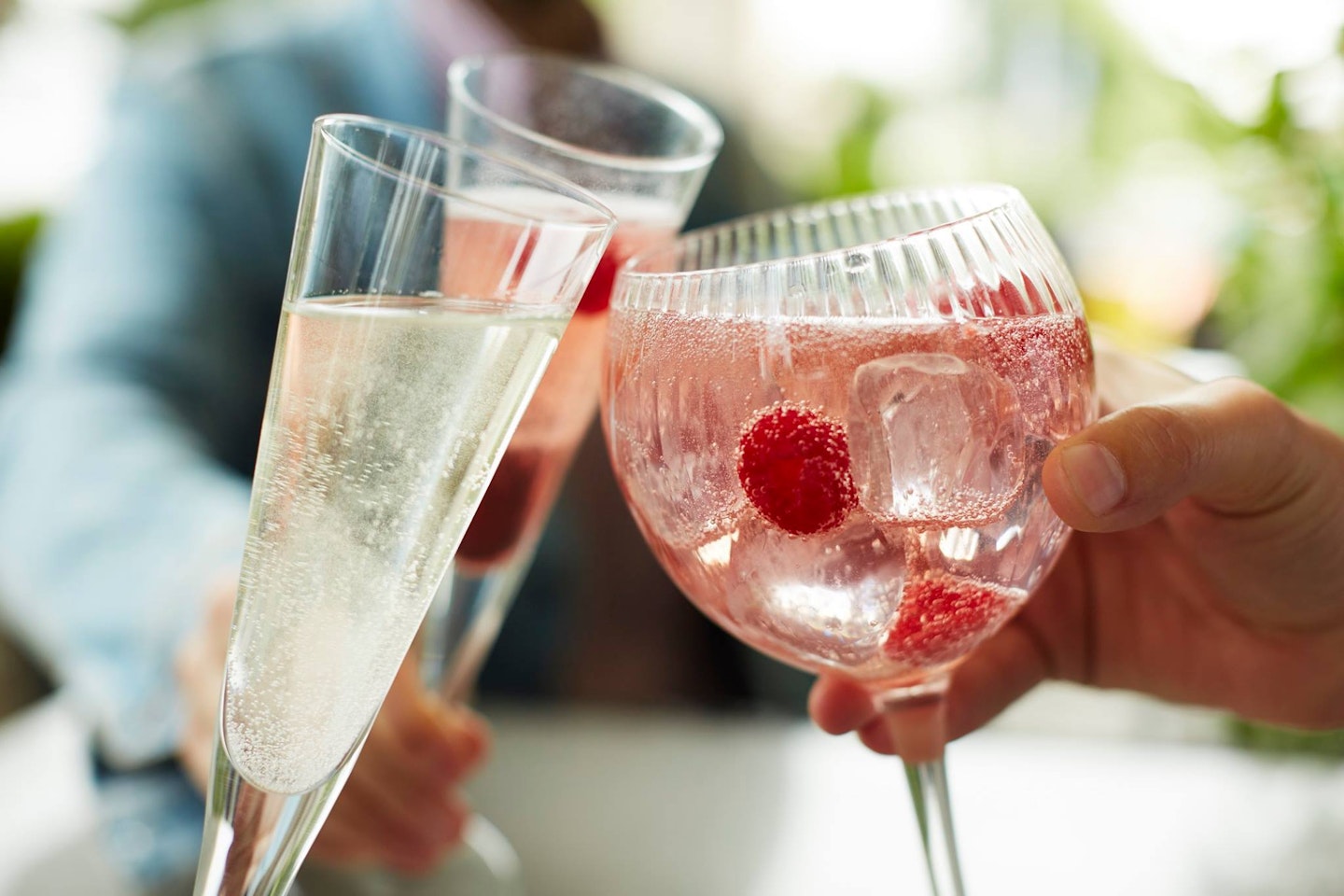 11 of 12
CREDIT: Printworks
Drink Aperol Spritz At A Peroni Pop-Up Bar - Manchester
Alfresco drinking might require a few applications of sun cream, but it's more than worth it when you're sipping booze in in the sun. Manchester's Italian restaurant Prezzo have created a Peroni pop-up until July 18th that's outdoors, and they've got everything from cold Peroni Gran Riserva to Aperol Spritz to help cool you down. Just make a dash to Boots and grab some factor 50 first.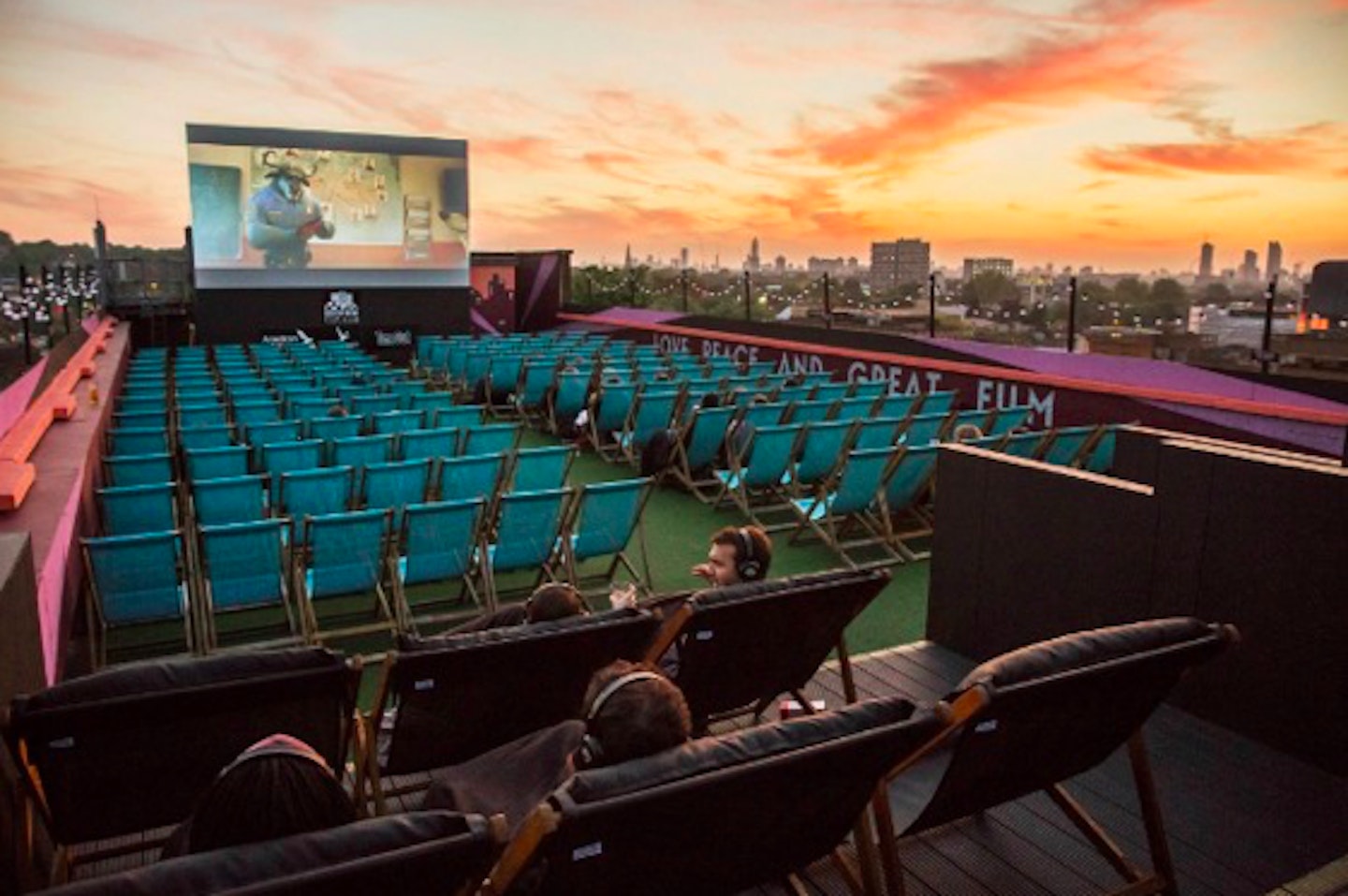 12 of 12
CREDIT: Rooftop Film Club
Watch a classic film on a rooftop in Peckham
Rooftop Film Club will be showcasing pretty much every single one of your favourite films this summer - from classics like Footloose and Dirty Dancing, to new-releases like Ladybird and Jurassic Park
For more info on what's on in London and across the UK, visit DesignMyNight and follow them on Instagram and Twitter @DesignMyNight.