The sun is shining (in between those potentially life-threatening thunderstorms), dads in sandals up and down the country are firing up the BBQ as we speak and there's a faint whiff of self-tanning body lotion in the air. Summer's finally arrived and with that comes longer, hopefully brighter days to make the most of. So, if you want to see in summer on a floating bar or at an outdoor party with bottomless cocktails - you're in luck.
Best things to do in June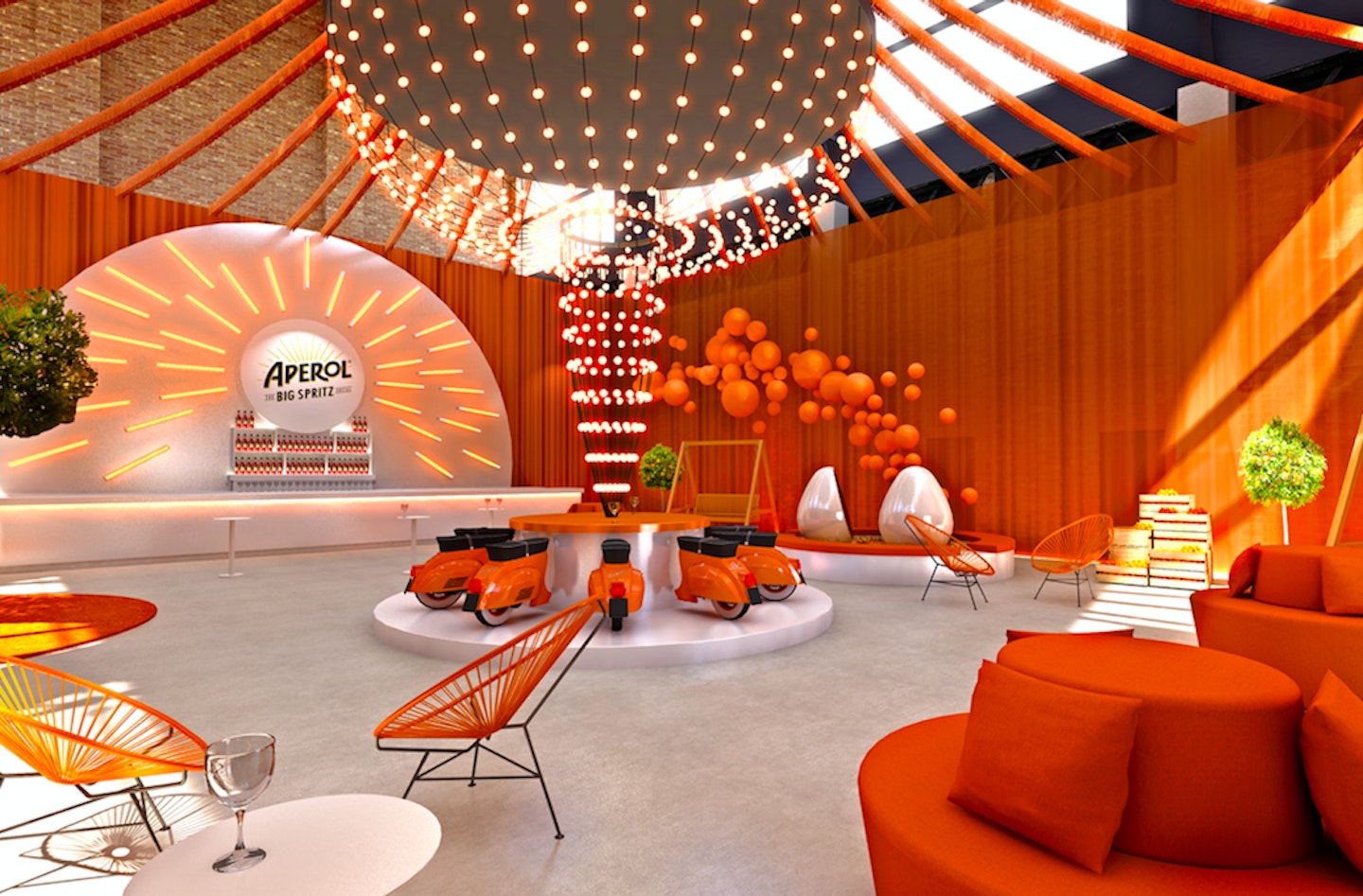 1 of 13
CREDIT: Aperol Sprirtz Socials
The Aperol Big Spritz Social - London
If you can't make it over to Italy for a week of sipping endless Aperol Spritz an tucking in to rustic oven-fired pizza, then head to Shoreditch for the next best thing. Running across select dates 31st May – 9th June, The Aperol Big Spritz Social at the Shoreditch Electric Light Station (just off Hoxton Square) will represent the spontaneous Italian attitude of Aperol – encouraging Londoners to start their night with an Aperol Spritz and see where the evening takes them.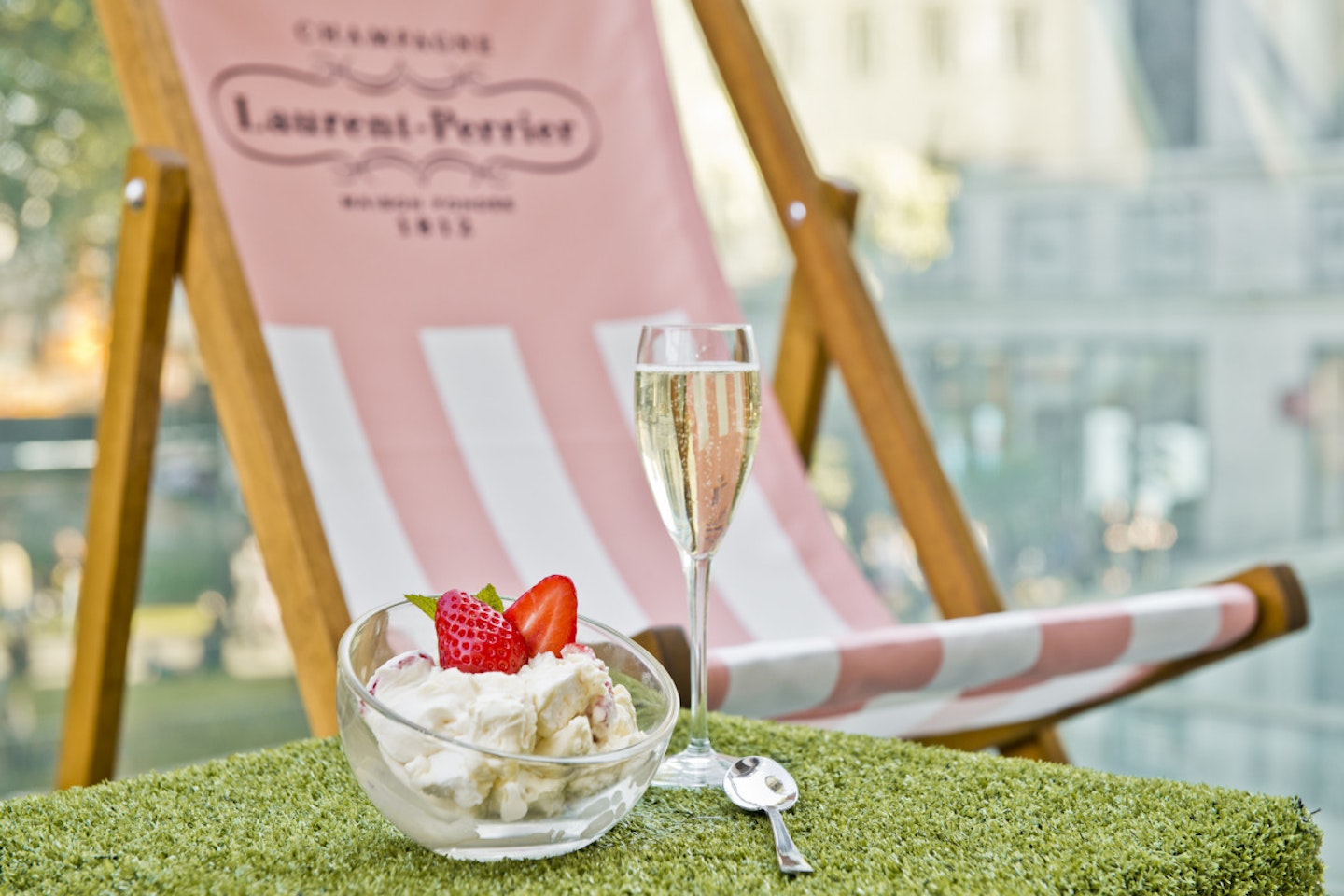 2 of 13
CREDIT: DesignMyNight
Laurent-Perrier Champagne Pop-Up - London
Some people might reserve Champagne for special occasions, but they're all silly fools. There's a Laurent-Perrier Champagne pop-up in the heart of Leicester Square with a giant bird cage and glorious views, and it's the perfect excuse to divulge in a few fizzy flutes… just because. For £23 you'll get a glass of bubbles, a tasting trio of summer cocktails, alongside some Joe and Seph's gourmet popcorn.
3 of 13
CREDIT: Lost + Found
Lost + Found at The Den - London
Bringing a taste of Cyprus to Soho, the innovative Nicosian drinkery Lost + Found (voted one of the 50 top bars in the world) is popping up in The Den at 100 Wardour Street from 4th to 7th June. The bar's renowned for it's quirky aesthetic and killer cocktails, including 'Three of Strong' - a fruity blend featuring Sailor Jerry, Aperol with passion fruit, lemon juice and angostura bitters - and Clockstopper, featuring Bacardi Carta Blanca, pineapple cordial, pinch of salt, Angostura bitters, 4 dashes Skinos mastiha.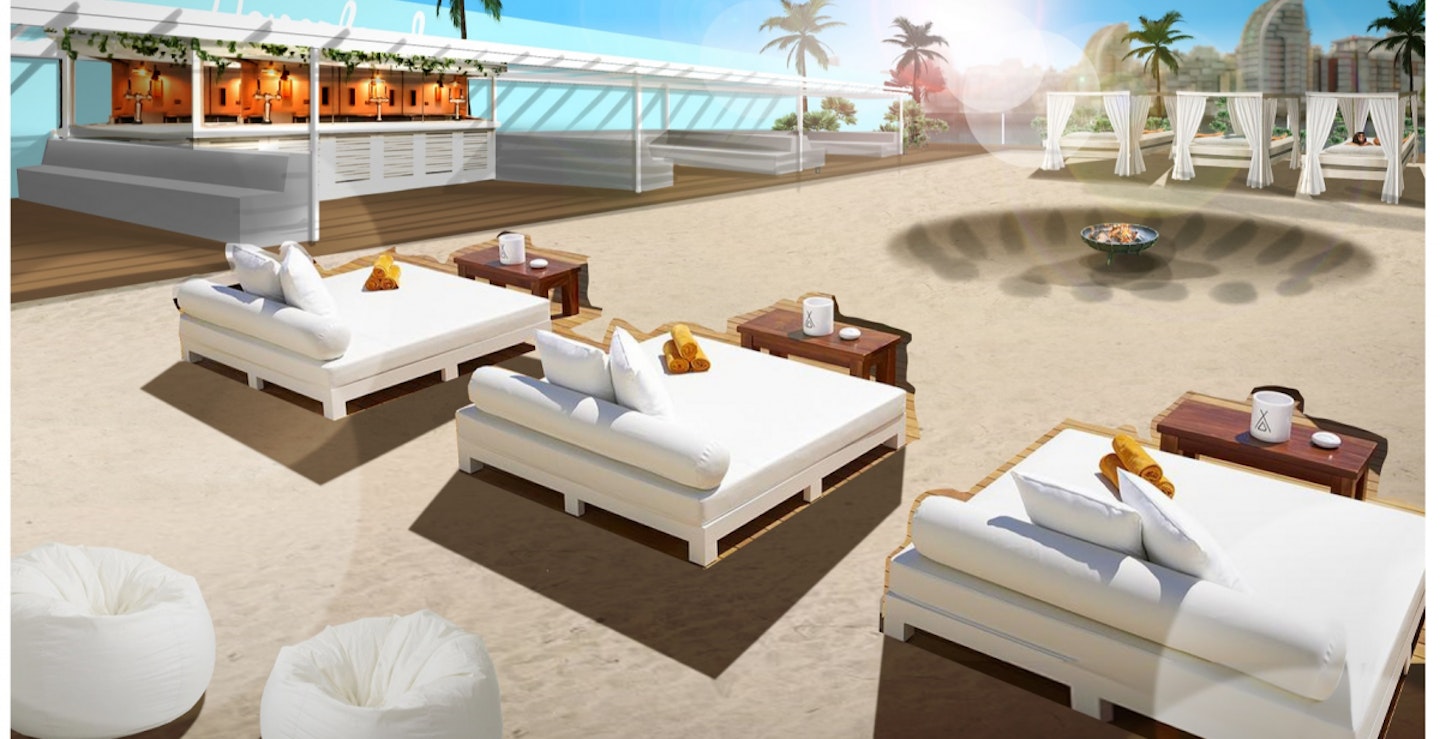 4 of 13
CREDIT: DesignMyNight
Fulham Beach Club - London
Neverland is making a comeback this summer, and it's going to be bigger and better than ever before. Tucked away beside the Thames, this summer-ready pop has two bars, giant daybeds ideal for soaking up vitamin D, live DJ sets and just about every activity imaginable; we're talking mini golf, beer pong, mini croquet and table tennis. If you're keen to visit them on a weekend - they do a mean brunch with bottomless pina coladas.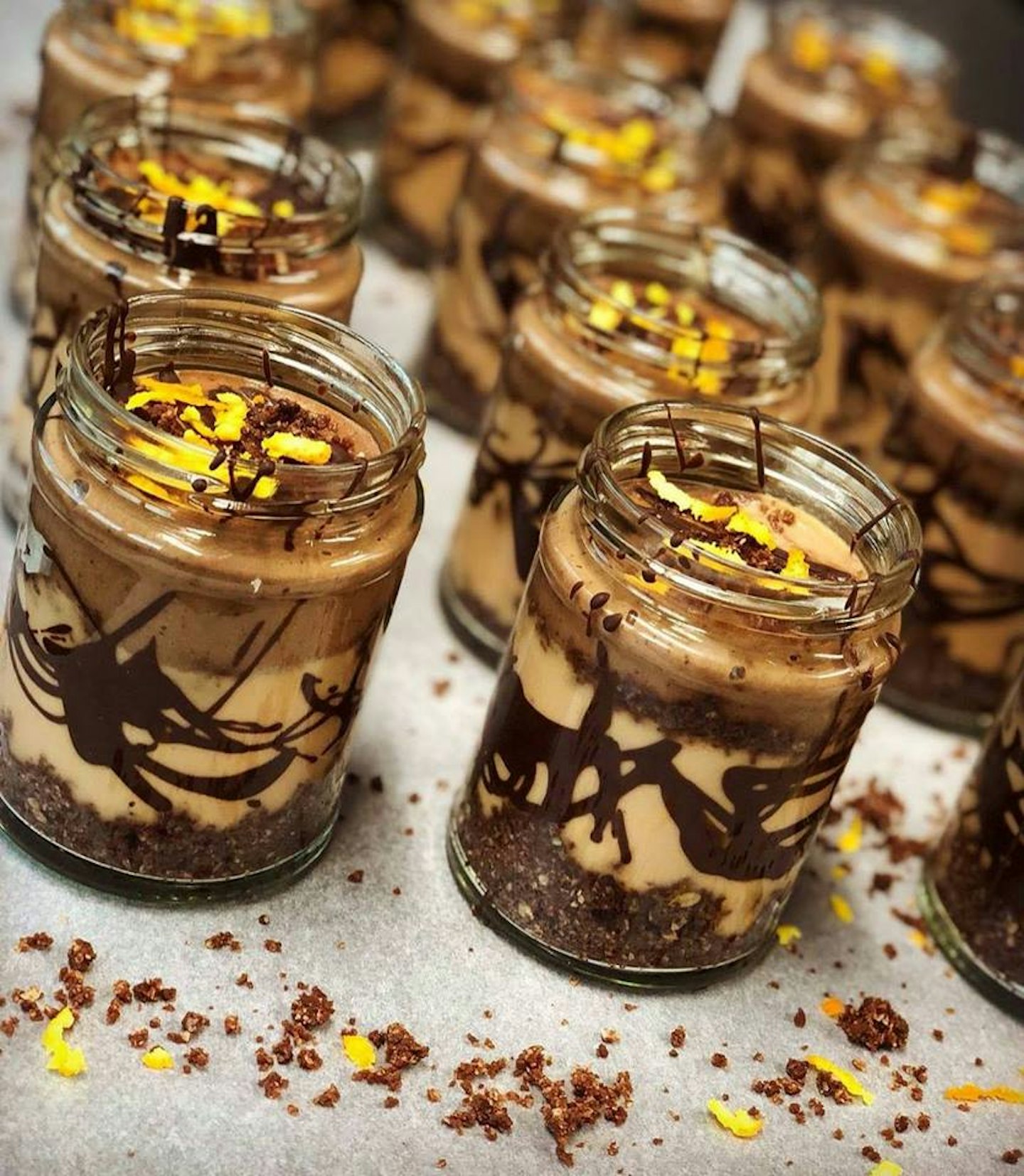 5 of 13
CREDIT: Facebook
Vegan Market - Liverpool
Do you need meat or dairy to complete a meal? Hell no. If you still need convincing though, make your way to the Vegan Market in Liverpool. From vegan pizza and garden burgers to vegan brownie peanut butter jars and samosas, you'll never look at vegan food the same way again.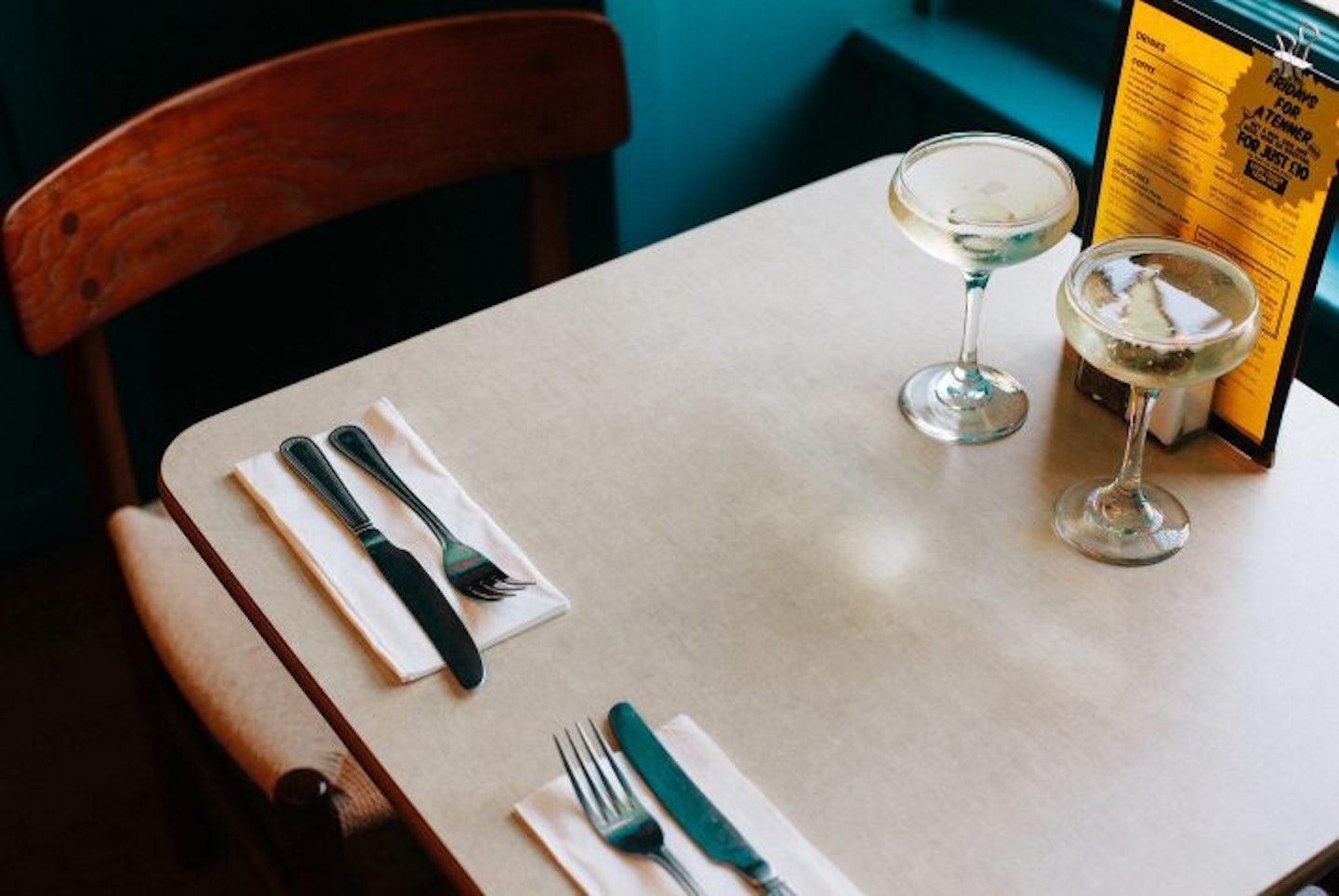 6 of 13
CREDIT: DesignMyNight
Toasted - Brighton
It's not scientifically proven yet, but we reckon brunch is the most important meal of the day. If you think the same, make a beeline for The Breakfast Club in Brighton. These trendy troops are throwing a party every Saturday where you'll get a brunch plate and 2 hours of endless prosecco, beer or Bucks Fizz. If you get stuck on what to order when you arrive, the pancakes are always a win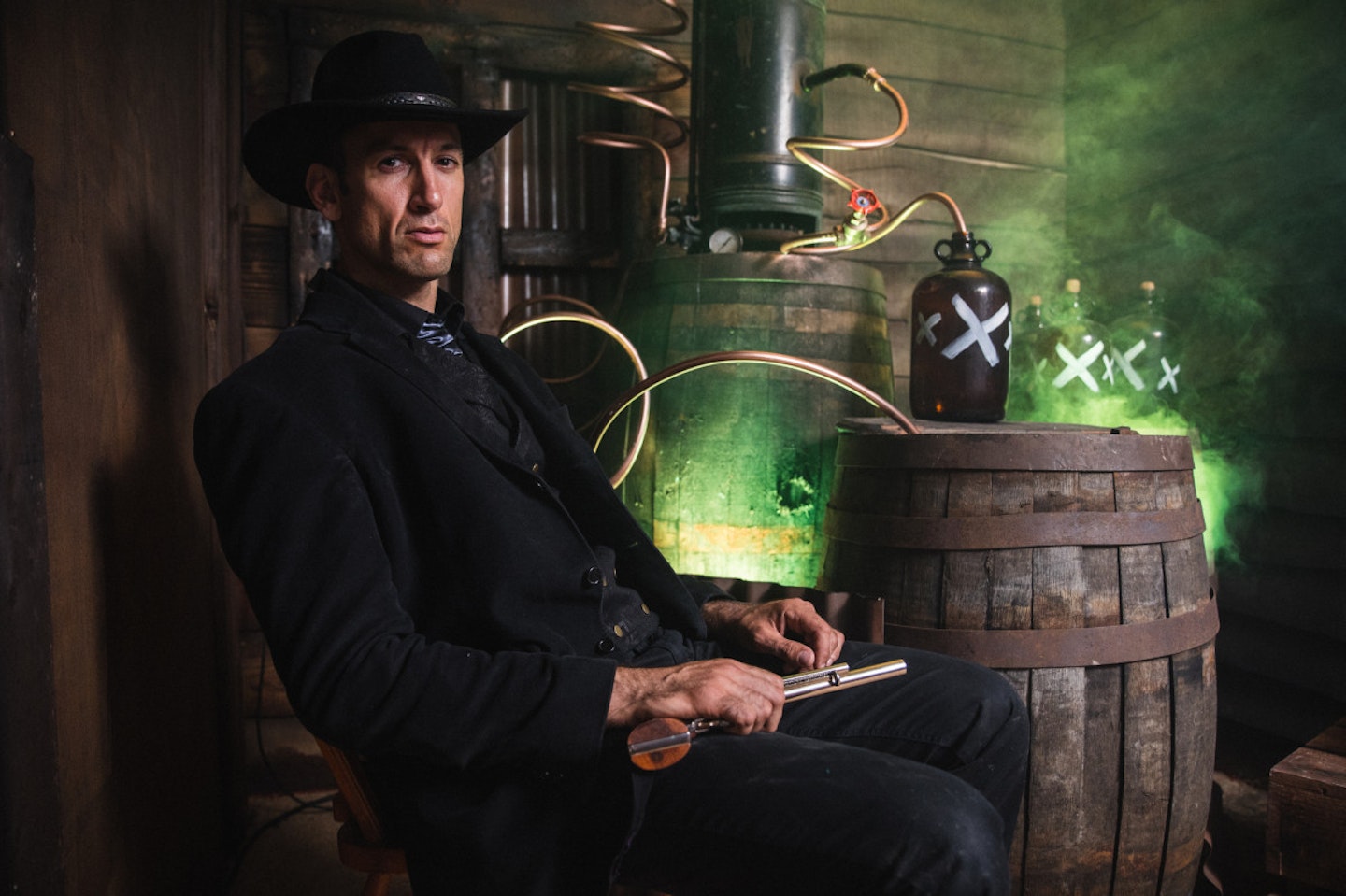 7 of 13
CREDIT: DesignMyNight
Moonshine Saloon - London
Ever been to the wild, wild west? Probably not, but that's all about to change thanks to Moonshine Saloon. This London pop-up will have you rubbing shoulders with the sheriff and his cronies, dressing up in clothes worthy of a cowboy/girl, and drinking lots of moonshine (obviously). Operating a BYO policy, your bottle of booze will be used to create a cracking selection of handcrafted cocktails with a variety of mixers, juices and bitters behind the bar.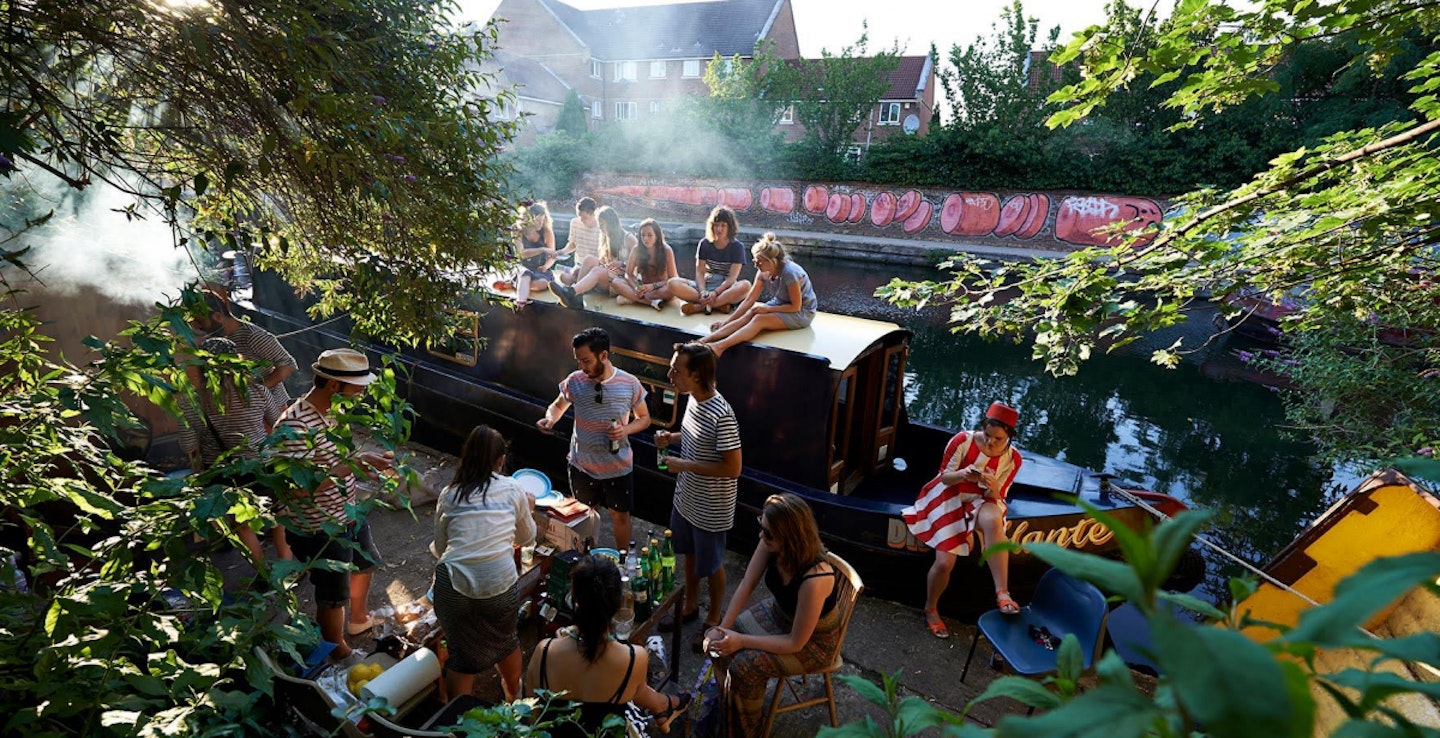 8 of 13
CREDIT: DesignMyNight
Ladies & Gents Floating Bar - London
Summer in London is pretty great. There's rooftop bars, bustling beer gardens, flower-packed terraces - the list goes on. But seeing as it's the official start of summer on the 22nd June, you should check out the Ladies & Gents Floating Bar. This floating pop-up will bring you on a 1, 2 or 3 hour cruise, depending on what option you go for, with free drinks thrown in for good measure.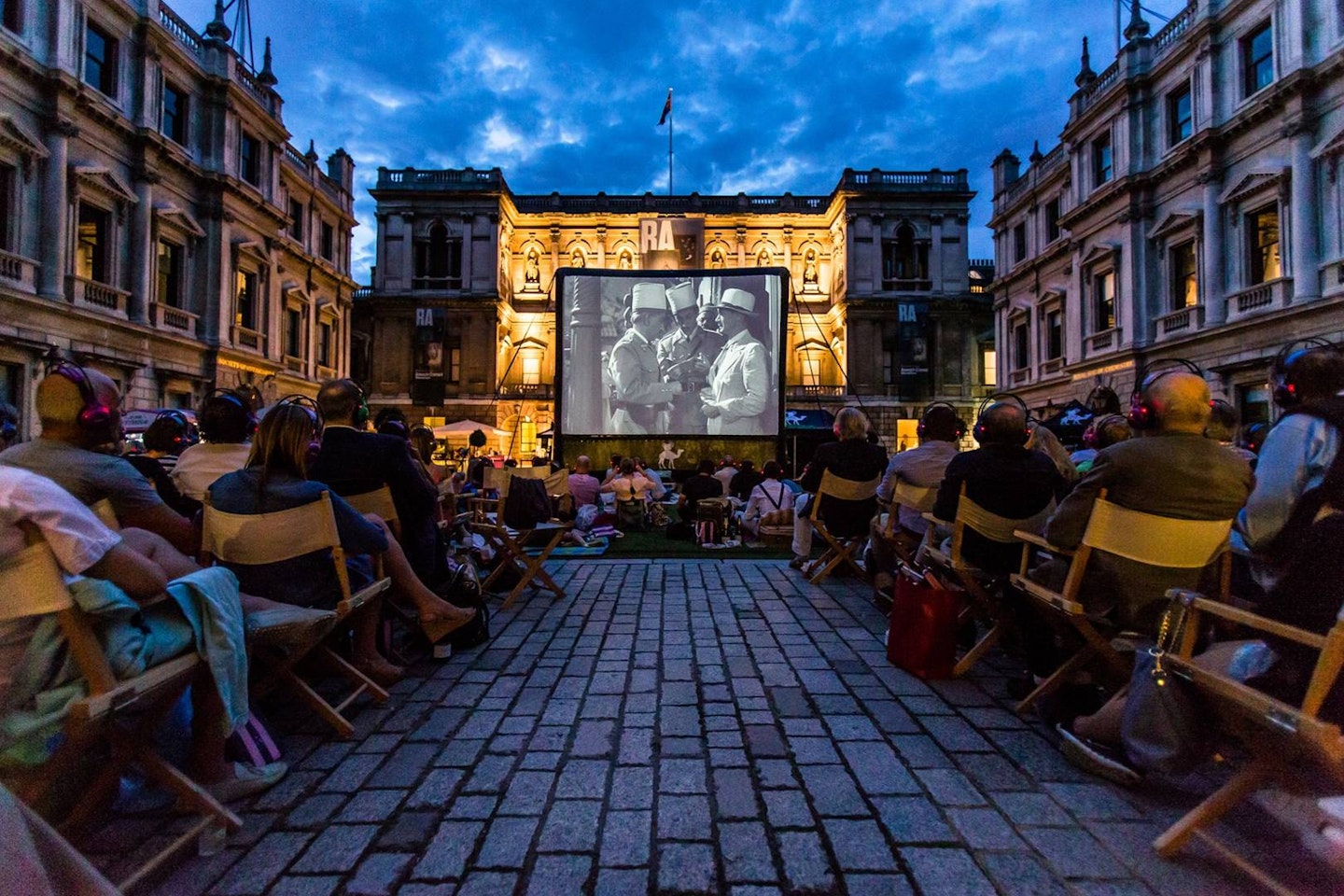 9 of 13
CREDIT: DesignMyNight
Nomad Cinema - London
There's nothing worse than being trapped indoors on a scorching hot day, which is why Nomad Cinema have brought their al fresco pop-up back for the summer months. Setting up camp in impressive places like Hyde Park Lido and more, bring a blanket to work on the 16th June for a night at the Paddington Street Gardens. Why? Because they're showing: Four Weddings and a Funeral - a Hugh Grant classic.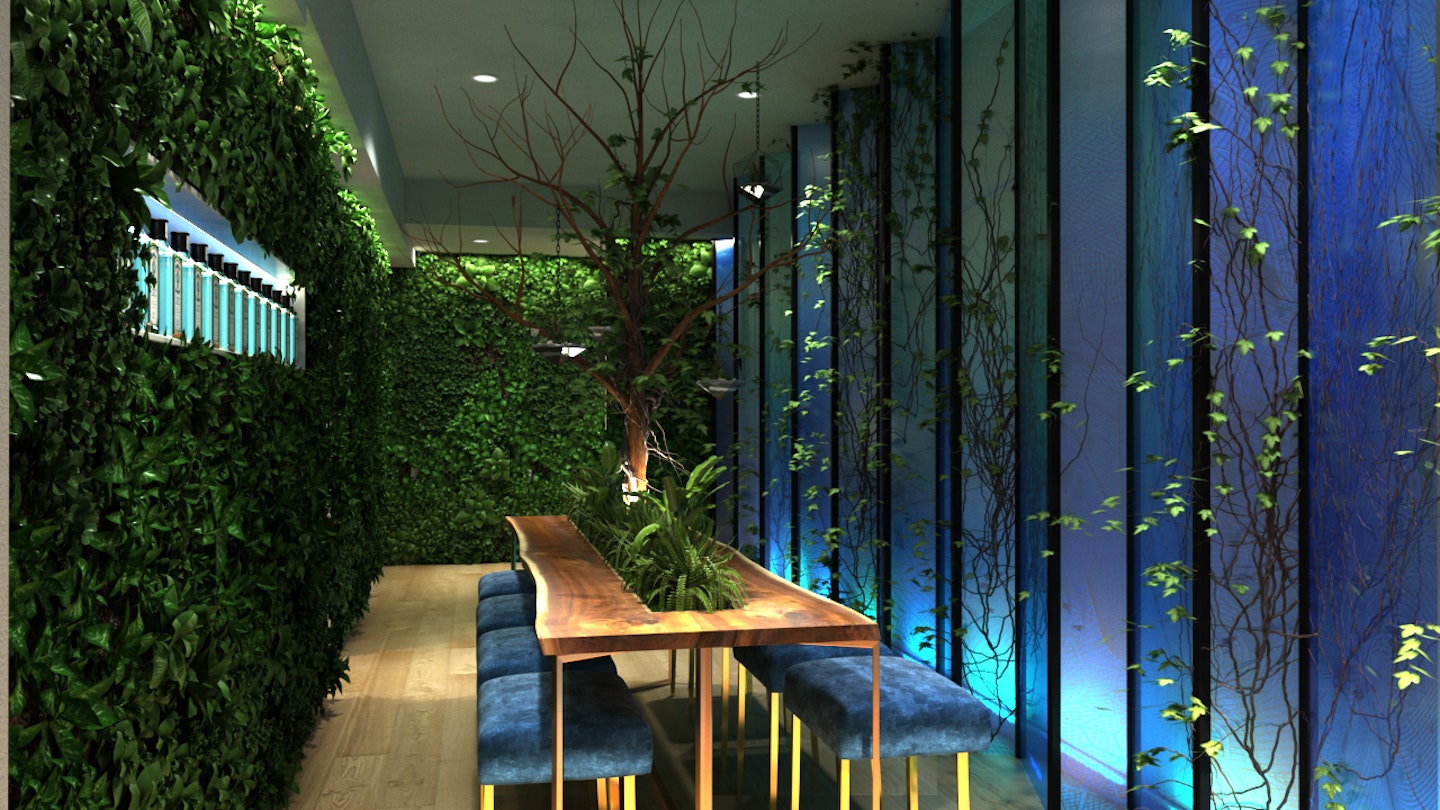 10 of 13
CREDIT: DesignMyNight
Dandelyan Botanical Suite - London
In an ode to World Gin Day, Dandelyan have joined forces with Bombay Sapphire to create a pop-up Botanical Suite that will run for the entire month of June. Yup, the entire month. Summer-ready with a terrace overlooking the Thames, each week will see a different collection of cocktails on the menu, so you'll have an excuse to visit on the 9th (and everyday after that).
11 of 13
CREDIT: DesignMyNight
Festibowl - London
The oldest bowling green in the UK? That would be Festibowl, and in favour of Londoners, it's back for the summer. Taking place every Friday slap bag in the middle of the city, trust us when we say this retro sport is harder than it looks. Once you're done mastering the lawn, tuck into beef and smoked bacon burgers, halloumi wraps, and sip on all manner of drinks.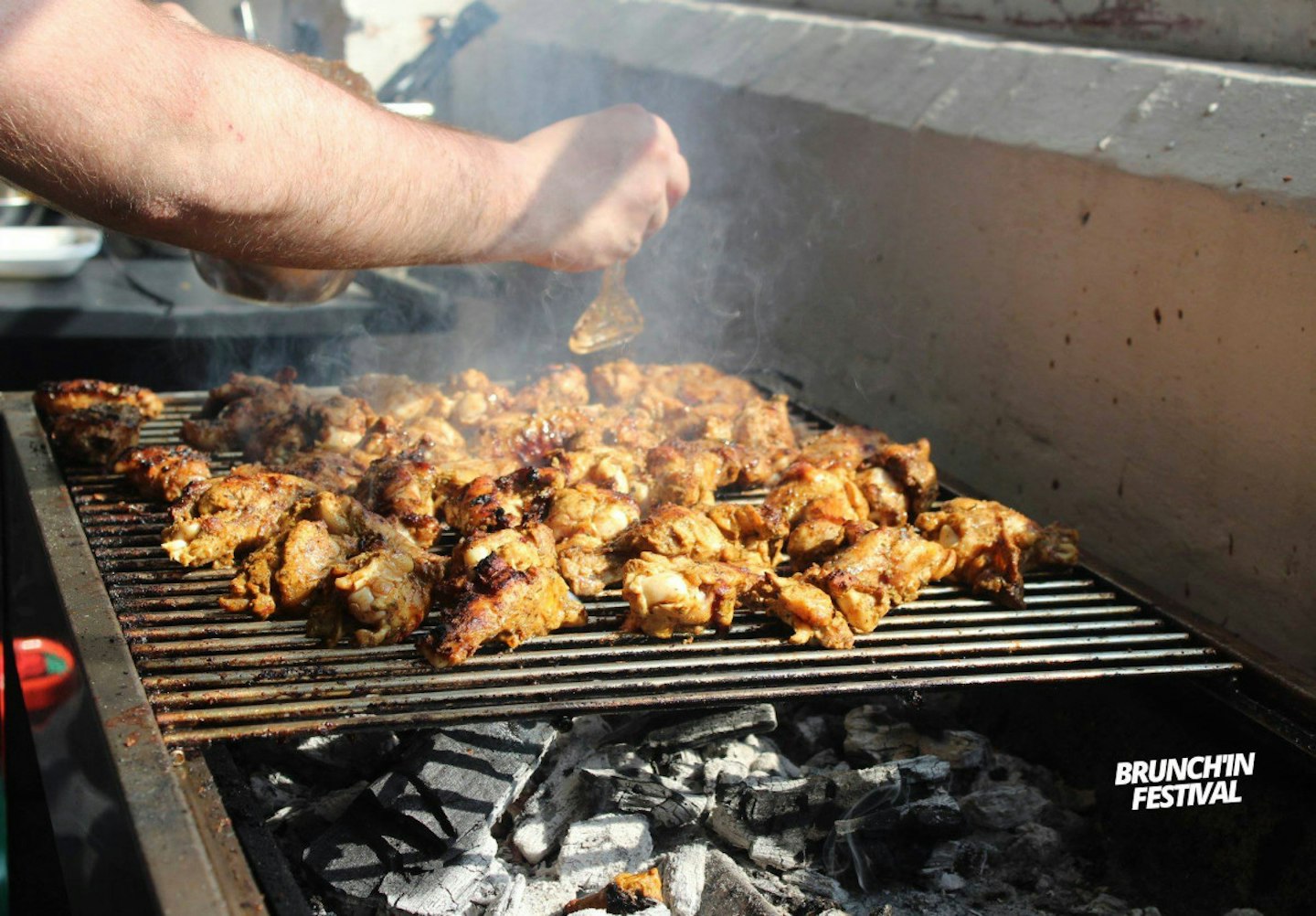 12 of 13
CREDIT: DesignMyNight
Rum Pum Pum - Birmingham
Like we said above, there's nothing worse than being indoors on a scorching hot day, so if you're looking for something a little bit different to combat your boredom this month, try Rum Pum Pum. This outdoor extravaganza promises an hour of bottomless cocktails and lots of carnival spirit. There's going to be a line-up of top DJs and grub by award-winning street food vendors Taste & Liquor too.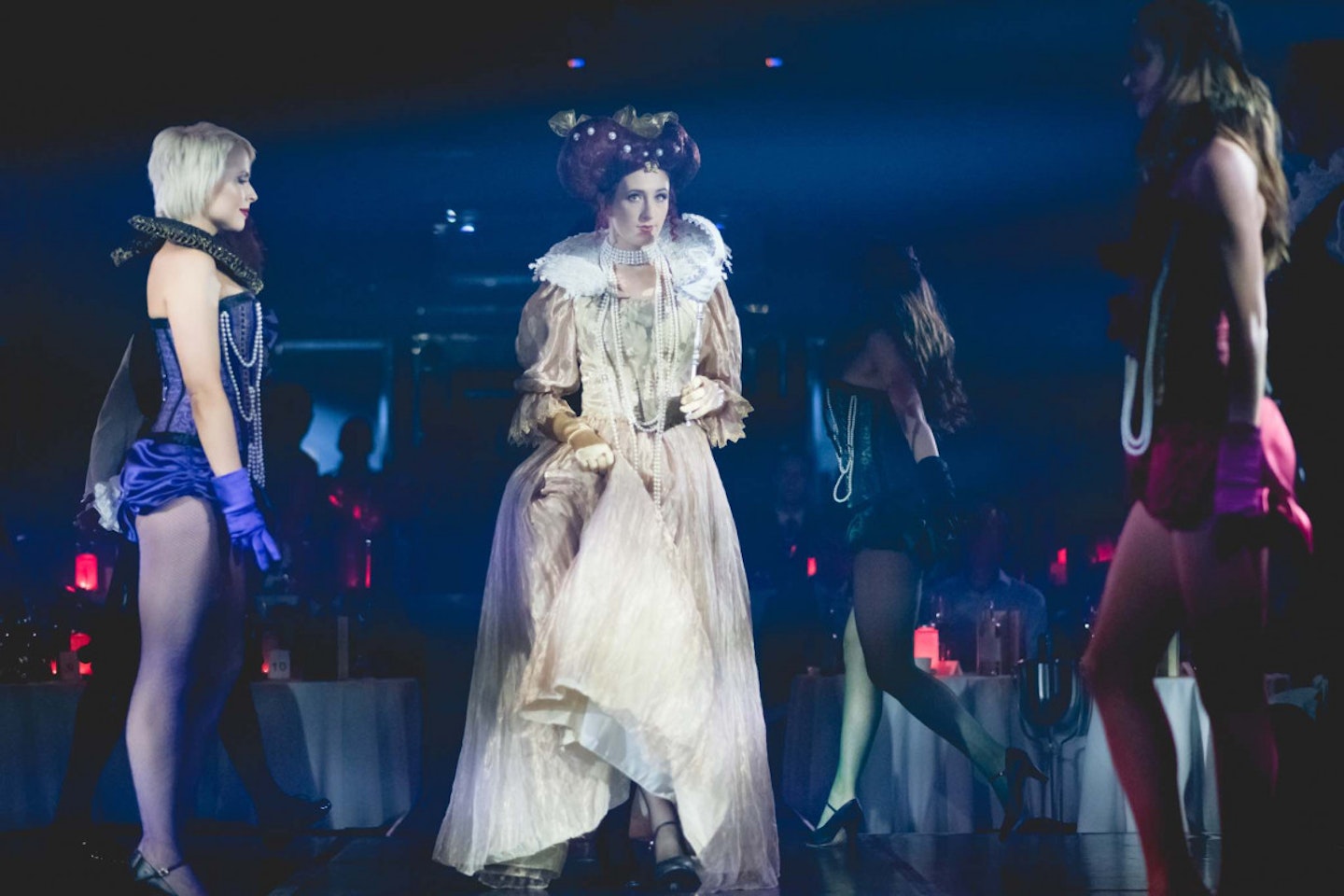 13 of 13
CREDIT: DesignMyNight
Queen of Roses - London Cabaret Club
When being out in that hot British summer sun is getting a bit much, why not mix things up with a night at the Bloomsbury Ballroom. Takes a sensational tour of British heritage, celebrating Queen Elizabeth I, Queen Victoria and Queen Elizabeth II with dazzling cabaret performances and decadent gastronomy inspired by key moments from each of their reigns.Marking The London Cabaret Club's fifth birthday, 'The Queen of Roses' is its fifth show and promises to be the biggest yet. With unrelenting attention to detail, from dazzling costumes, choreography, live bands, dining and entertainment, The London Cabaret Club at Bloomsbury Ballroom is the capital's most exciting night out.
For more info on what's on in London and across the UK, visit DesignMyNightand follow them on Instagram and Twitter; @DesignMyNight.