Stuck on what type of hen party to plan for your mate? At heatworld know it can be tricky to organise the big event, so we've come up with a handy guide that will give you some much needed hen do inspo.
We've tried and tested a whole HEAP of weird, wonderful and GLAM AF hen do activities all in the name of journalism (it's a hard life). And now, we're bringing you our reviews for the very best hen do experiences on offer.
If the bride-to-be is glam, fun, and into partying, we've got the perfect hen do activity for her: a girly weekend in Marbella, living it large at the incredible Candypants events...
Partying factor: 5 out of 5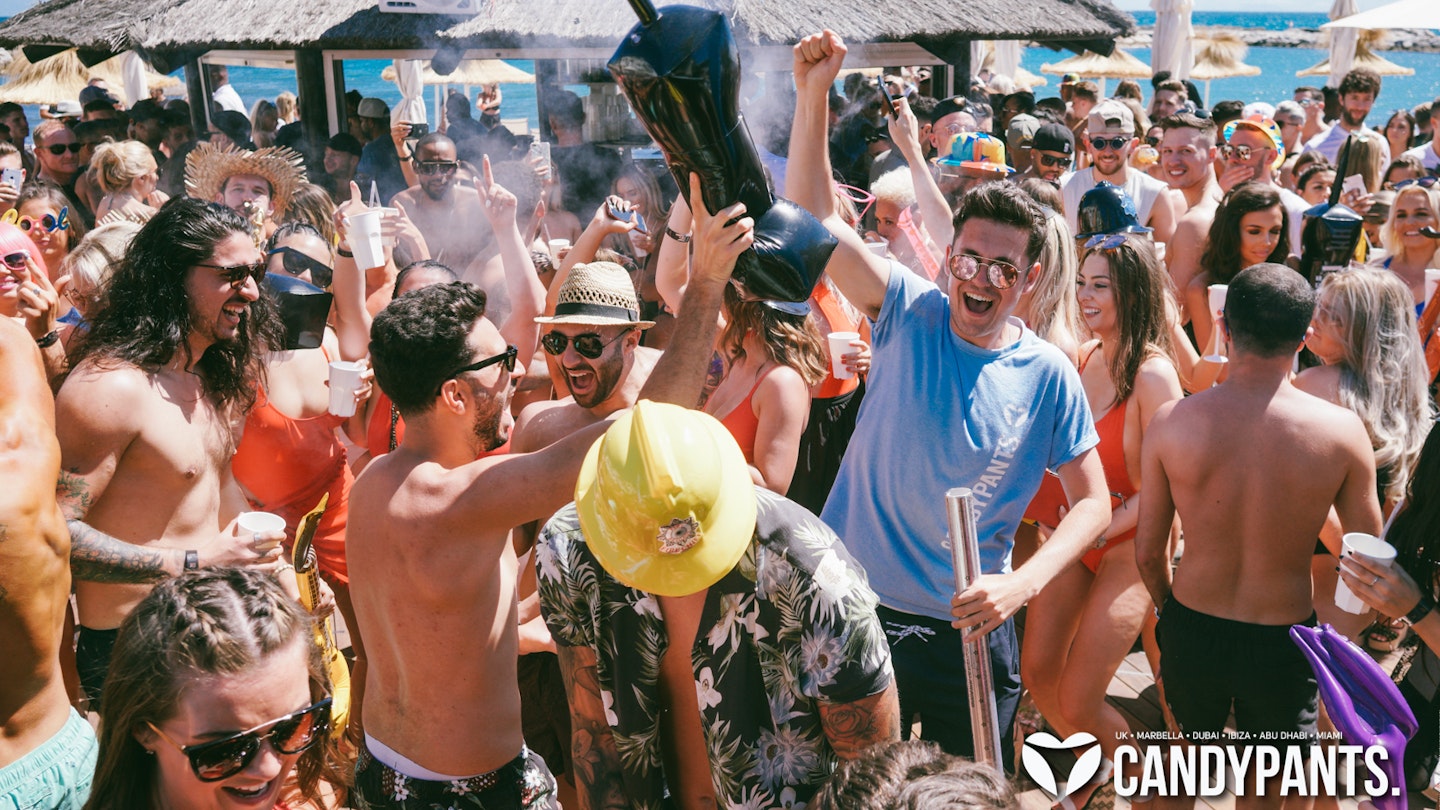 Now holding over 250 events a year, Candypants is THE party to hit up if you're heading to Marbella for a wild hen-do. The incredible pool parties and nightclub takeovers are perfect for a girly trip away, as they're affordable but also SO BLOODY FUN. Justin Bieber and a number of other A-list stars have been spotted at Candypants events before, so rest assured that you're in good company. Because hey, we wouldn't mind bumping in JB at a pool party...
The Candypants Marbella pool parties at Plaza Beach take place from around midday and usually finish at 7pm, meaning you get to party outdoors all whilst lapping up that glorious Mediterranean sunshine. The parties take place in a Instagram-worthy location by the beach, so you have a great backdrop to look at while you party.
A selection of DJ's will grace the booth during the pool party, so you get a mixture of different genres of music, from house to RnB and hip hop - there really is something for everyone! And if you're feeling extra boujee, you can hire out a pool bed for you and your gals to lie on. Goalz.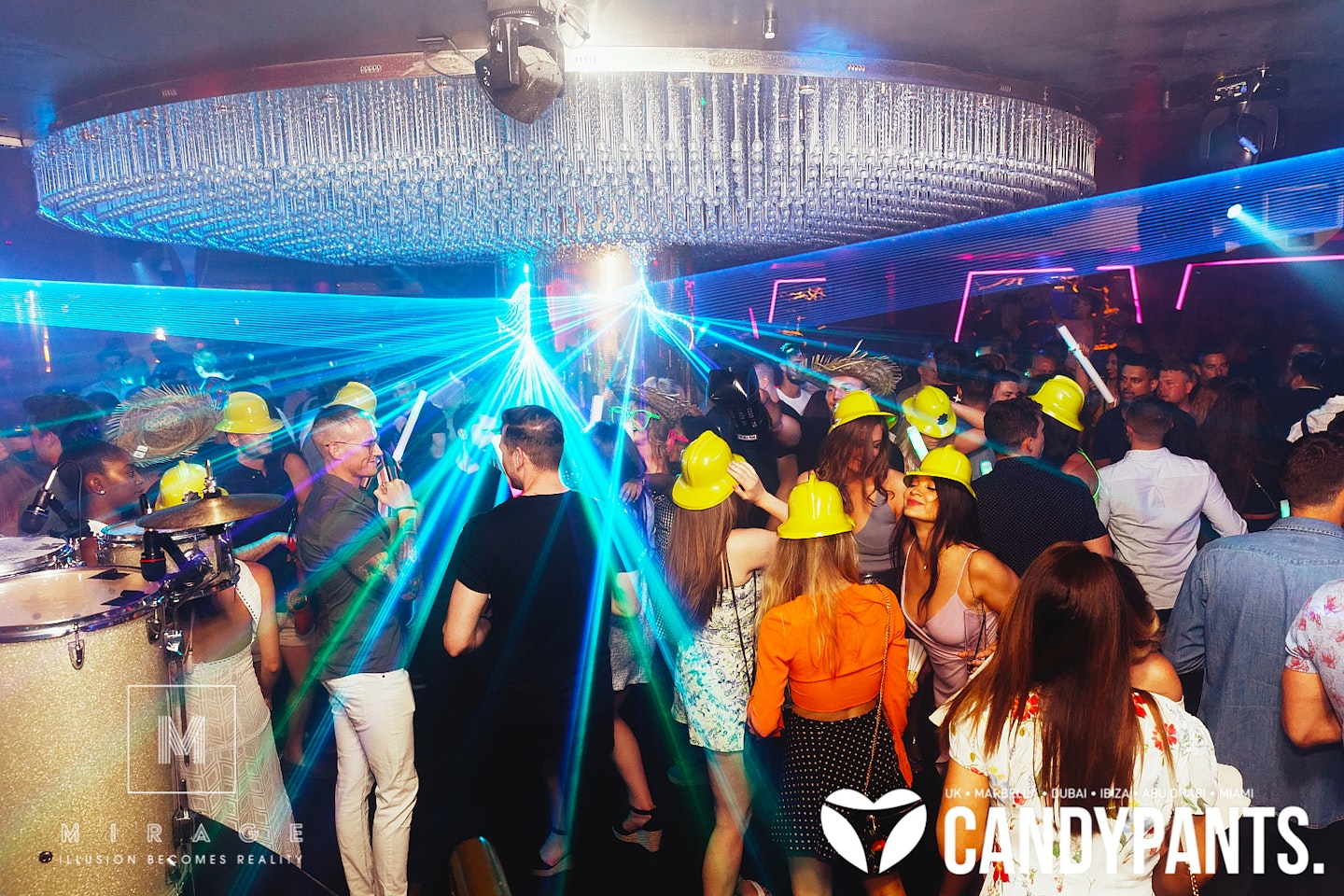 The evening Candypants party takes place at club Mirage in Marbella, which looks just like a luxury Mayfair club you'll find it London - but boasting a more laid-back atmosphere. Just like the pool party, the night event also has a mixture of DJ's so that every member of your girl squad can enjoy the evening's music selection.
We'd say that the Candypants evening parties are just that little bit wilder than the day-time ones, thanks to the INSANE light and smoke effects. At both parties, there's photographers on hand to capture your crazy antics and leave you with lasting memories you can look back on forever.
For both parties, people tend to go quite dressy. Think cut-out swimsuits, sheer kaftans, wedges and glitter makeup for the daytime parties, and bodycon dresses with head-turning heels for the evening. It's a dress-to-impress kind of holiday, after all.
The location: 5 out of 5
Add an element of luxury into your weekend away by staying at the glamorous Barcelo Marbella hotel. Located in Guadalmina, which is one of Marbella's most exclusive and beautiful neighbourhoods, you'll be within ten minutes of a picturesque beach and the famous nightlife strip. Ideal, we know.
The hotel has a glorious pool surrounded by tropical flowers and trees (ooh la, la!), so it makes for the perfect spot to catch some rays during the day. There's also a peaceful private pool if you're staying in one of the exclusive Club Premium rooms, which are incred, btw.
No - seriously, the Club Premium rooms will go down a treat with the bride-to-be. They're spacious, modern and have incredible views of either the pool or golf course. You'll be treated to a MAHOOSIVE living and dining room, a bedroom kitted out with a snazzy TV, full-length mirrors which are very important for getting ready in, a large balcony ideal for snapping the perfect Instagram pic, and the most jaw-dropping of bathrooms. Did we mention that as well as a rainfall shower, there's a bloody JACUZZI in the bathroom? We're not even kidding. A. JACUZZI. PEOPLE.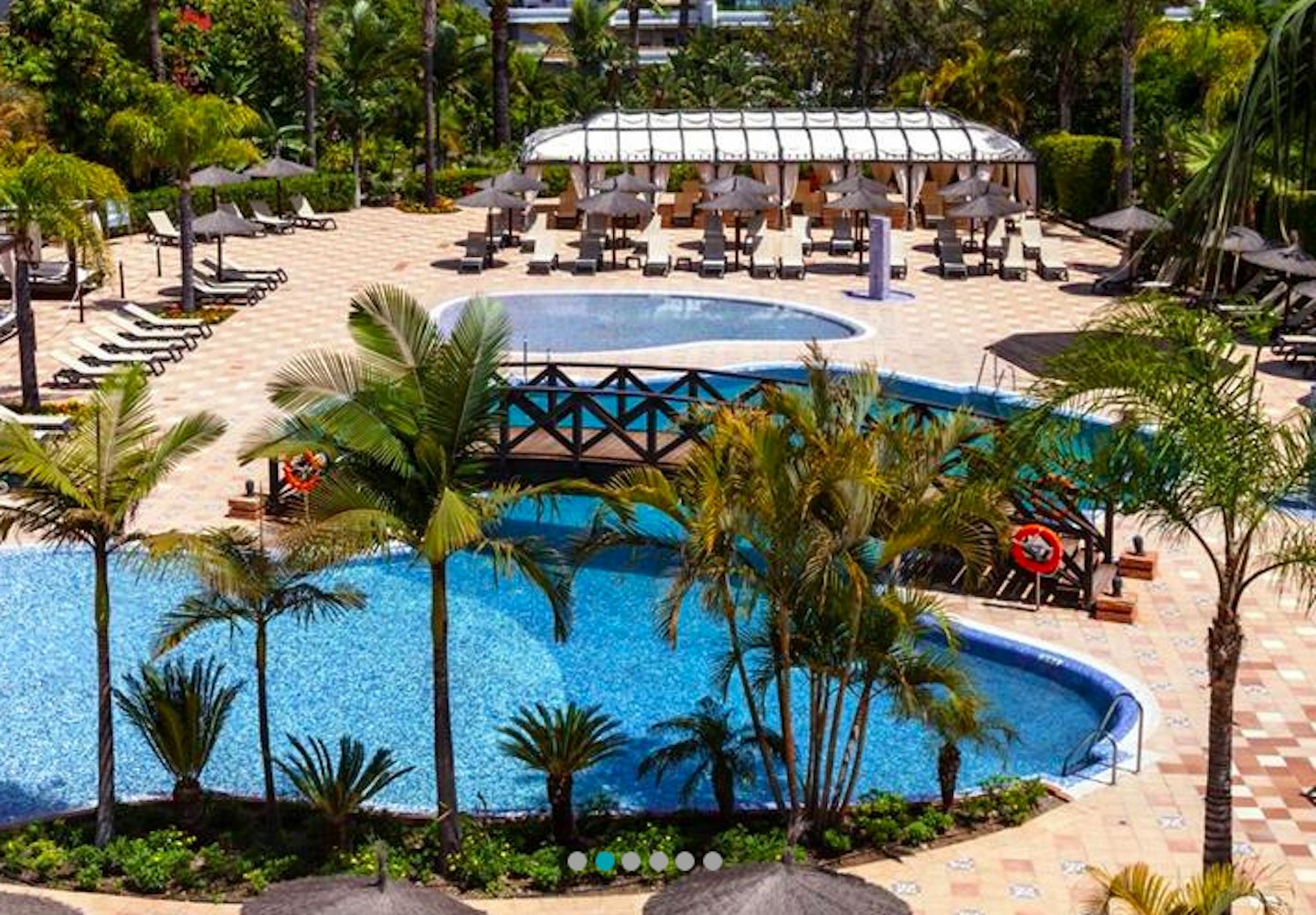 There's also a pillow menu in your bedroom, with four different types of pillows to choose from, because clearly, this hotel knows the importance of a good night's sleep. THE DREAM.
And if all that wasn't enough, the wellness centre in the hotel has a hydrotherapy pool, steam room and sauna room for when you need to detox and release all of those nasty toxins after your big night out on the town. You can also book in for a relaxing massage there, too. Plus the Mediterranean food served at the hotel is to-die-for, but you can read more about that below...
Food factor: 4 out of 5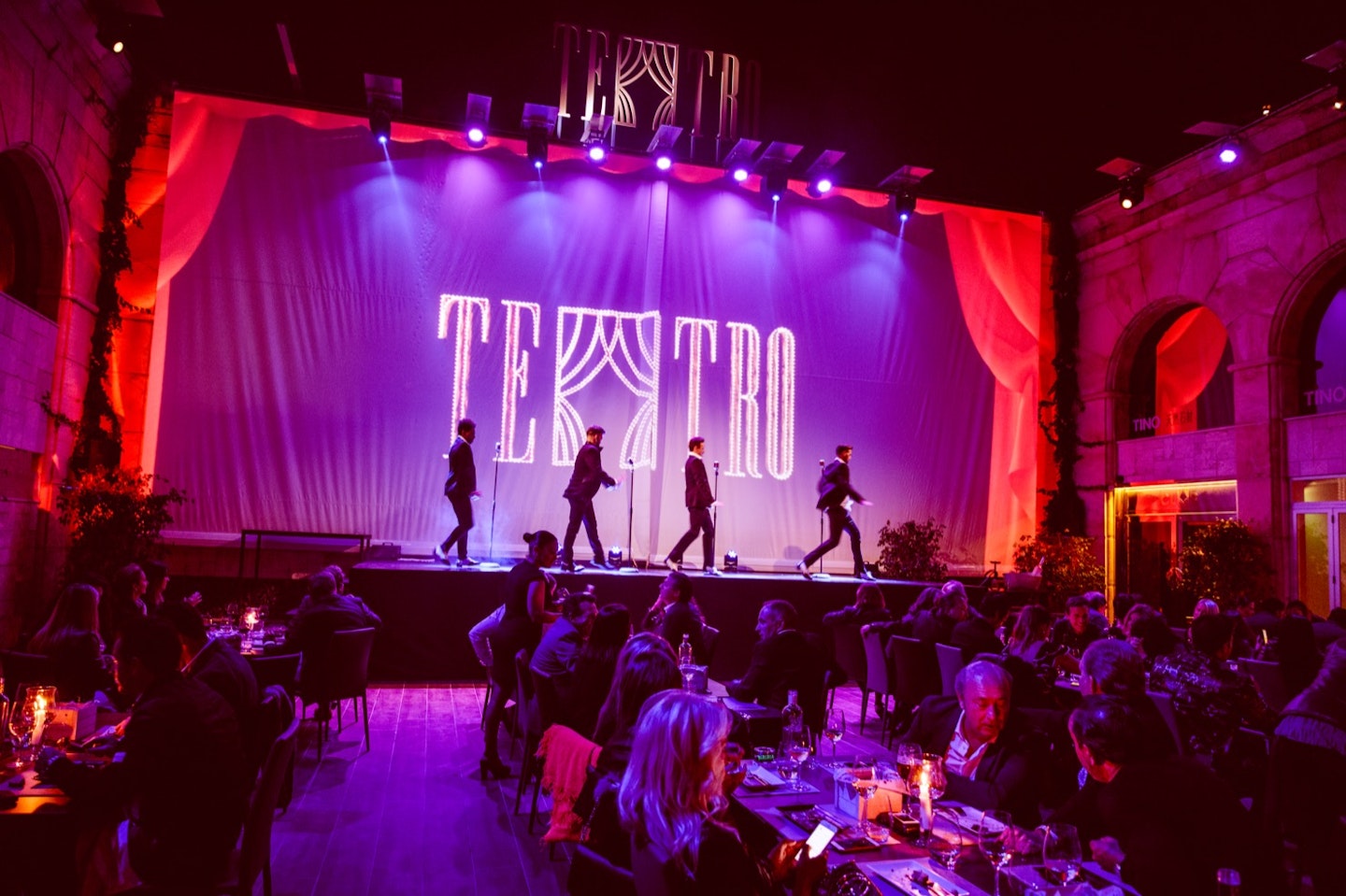 If you're chilling by the hotel pool, then the food in the hotel will satisfy your tastebuds. Either pop into the restaurant for a delicious Mediterranean buffet lunch including a selection of fish, meat and fresh fruit and veg, or order some food under an umbrella at the pool bar to re-energise after a swim. Mmm.
In the evenings, treat the bride-to-be to a dinner to remember at Teatro Marbella. It's an outdoor restaurant meets theatre, and it's the perfect pre-party stop for any night out. While you eat a three-course meal, incredible dancers, acrobats and singers will perform on a huge stage, amazing you with their talent and making you laugh out loud with their comedy. It's definitely one to book if you want to make your trip that extra bit special.
Overall experience: 5 out of 5
If the bride-to-be and her group of hens are ready to have a wild, memorable time, then we highly recommend a girly weekend in Marbella at the Candypants events. You'll have a laugh, get to boogie on down, and also catch some rays at the daytime pool party. What's more to want?
Find out more about how to book your Candypants experience here.
Find out more about how to book your stay at Barcelo Marbella here.