We don't know about you, but we at heat spent much of the weekend lying spread eagled in bed wearing no clothes with all the covers thrown off sweating and shouting to our housemates how HORRIBLE AND HOT IT IS.
We thought we liked hot weather, but this is just RIDICULOUS.
WHY CAN'T IT JUST RAIN FFS.
We tried ice lollies, cold showers, seriously considered having an actual ice bath – but now ASDA have come to our rescue.
Because they're selling massive inflatable swimming pools, and we're actually obsessed.
And it's only 30 quid!
The Family Lounge Pool has a capacity of 836 litres and comes with four cushioned back rests – literally big enough for a party (sort of).
One of the reviews on the ASDA site says: "This Pool is fab! It's a really good size, the built-in seats are really comfy, and I absolutely love the colour! If you buy it you won't be disappointed, as it's awesome!!!"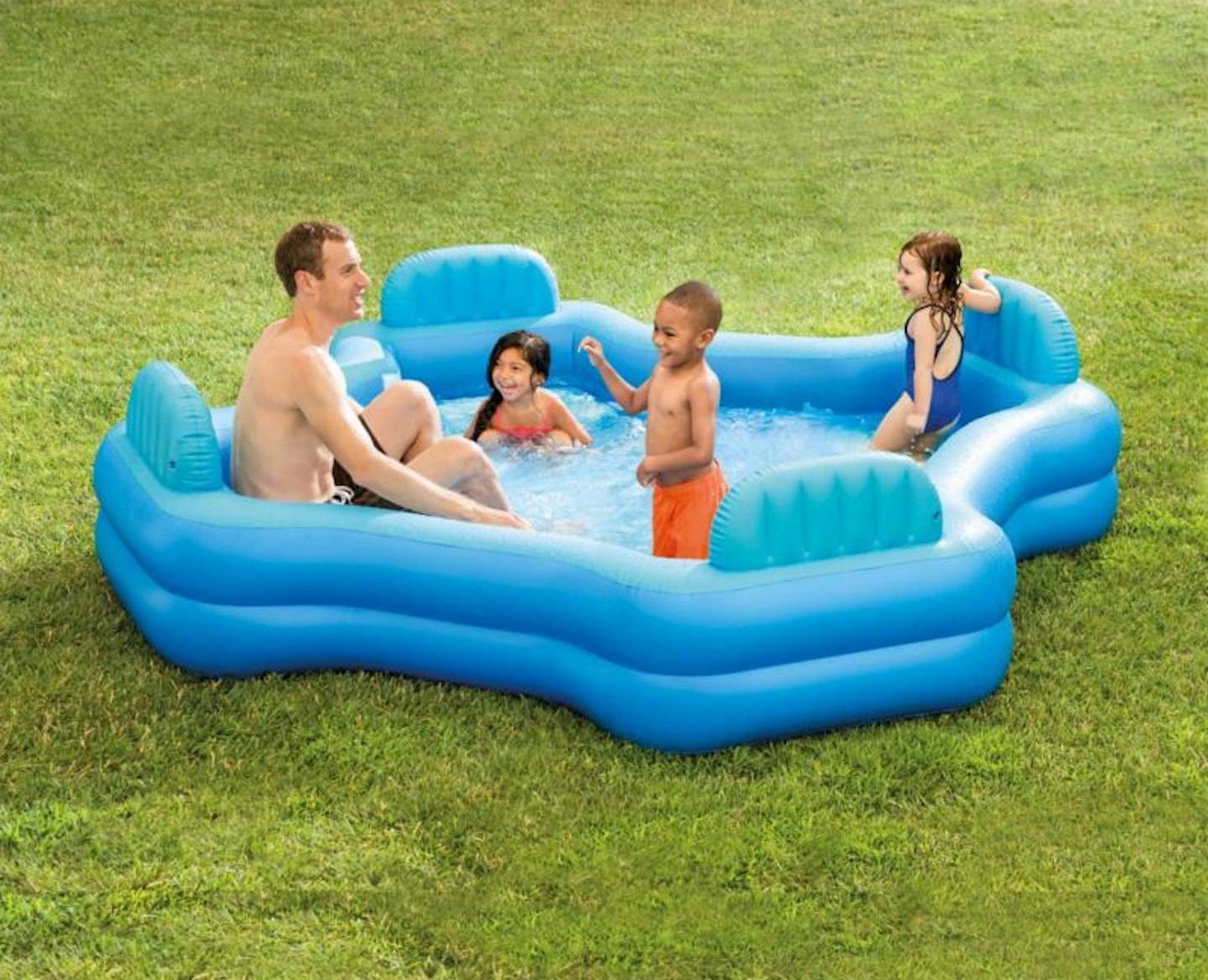 It'll be just like we're in Love Island.
So if you have a garden larger than a small shrubbery (we don't tbh), then keep an eye on the ASDA website - as it's currently sold out :(.
NOW READ: