Here at heat we unashamedly spend about 22 hours of the day stalking celebrities on Instagram. Sometimes we spend so long just scrolling through our newsfeeds we confuse what's actually happened IRL with what we've seen on Insta and end up very sad when we realise we actually weren't there when Kylie Jenner took that Met Gala selfie or Megan McKenna and Amber Turner were sipping cocktails pool-side in Marbs.
Oh, life.
Anyway, we're also very guilty of screenshotting particularly entertaining or scandalous pictures and sending them round our various group chats (there are many, trust us). But it looks as though we might have to curb this little habit as Instagram's new feature lets users know when someone screenshots their photos.
SERIOUSLY. RIP screenshots, forever in our hearts.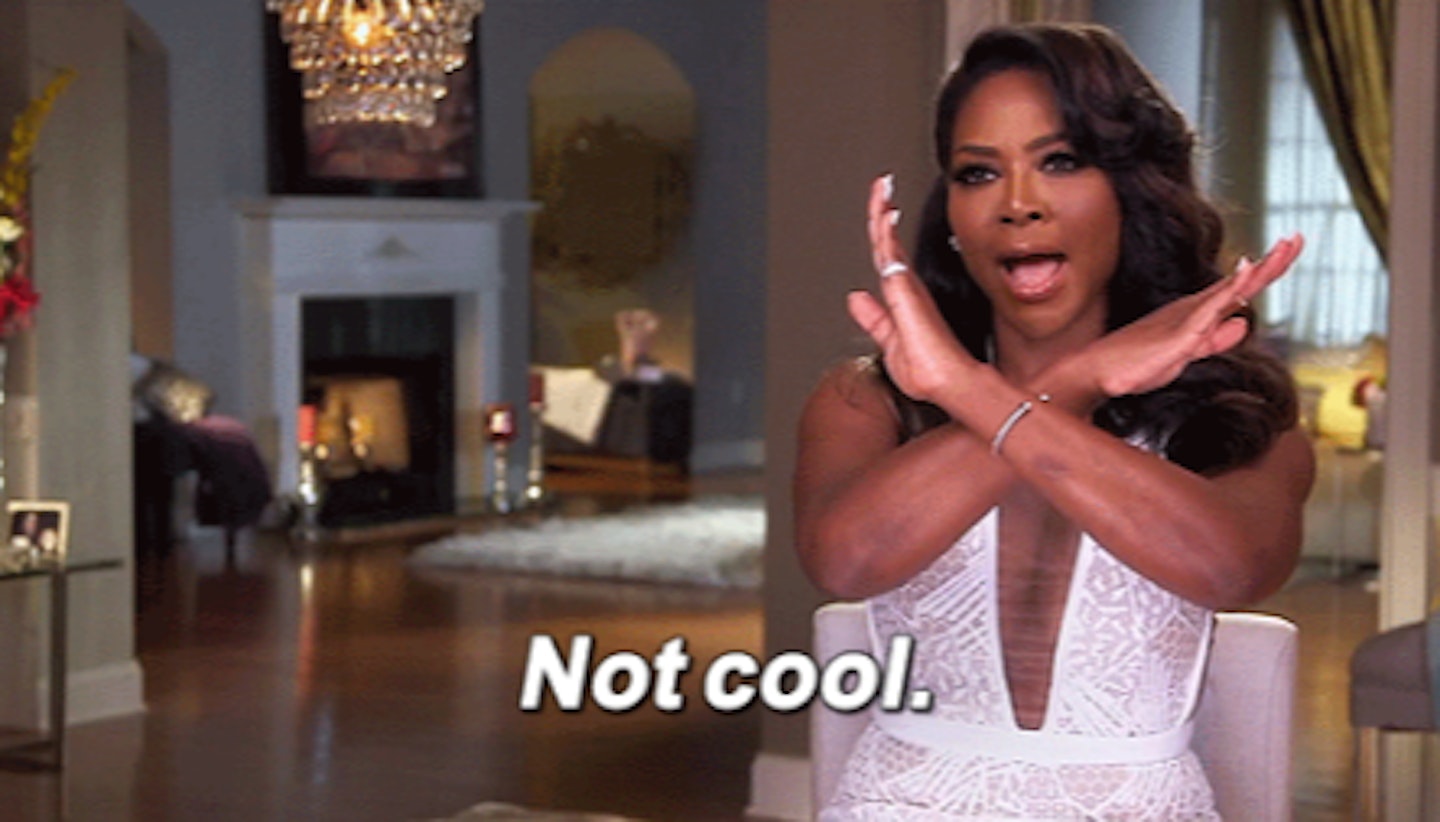 OK, no need to pack up and move to Outer Mongolia after having screenshot your crush's latest sexy AF snap (complete with girlfriend in shot) just yet, as this feature currently only applies to Instagram DMs.
BUT STILL. We are freaking out.
Essentially, Insta is kinda morphing into an even more scandalous Snapchat, so now when you DM someone a photo or video it comes with a time stamp and will disappear within a matter of seconds.
Unless… the person you're DMing turns out to be a super snake (aren't we all) and screenshots the picture.
However, in a cruel twist of fate, the joke's actually on the screenshotter, not the screenshottee, as users will now receive a notification saying their photo has been 'delivered', 'seen', 'opened' and then 'screenshot taken'.
It's not quite as terrifying as the prospect of everyone getting notifications left, right and centre when you go on a print-screening-spree on the Kardashian's selfies, but we get the feeling Instagram have laid the foundations for dark times ahead…
Remember: Screenshot responsibly guys and gals.
NOW READ: