Some kooky car-engineers channeling their inner Doc Brown have built a drum kit car in a bid to keep children entertained when they end up stuck in traffic jams with their parents. As we all know, nothing soothes a gridlock-induced headache better than some incessant out of time drumming.
Luckily the harebrained scheme was merely a prototype at Kia Hyundai's Ideas Festival. The team behind the Concert Car, which included an integrated keyboard and an optional backseat guitarist, took the grand prize of £4,000 along with an overseas trip for their efforts.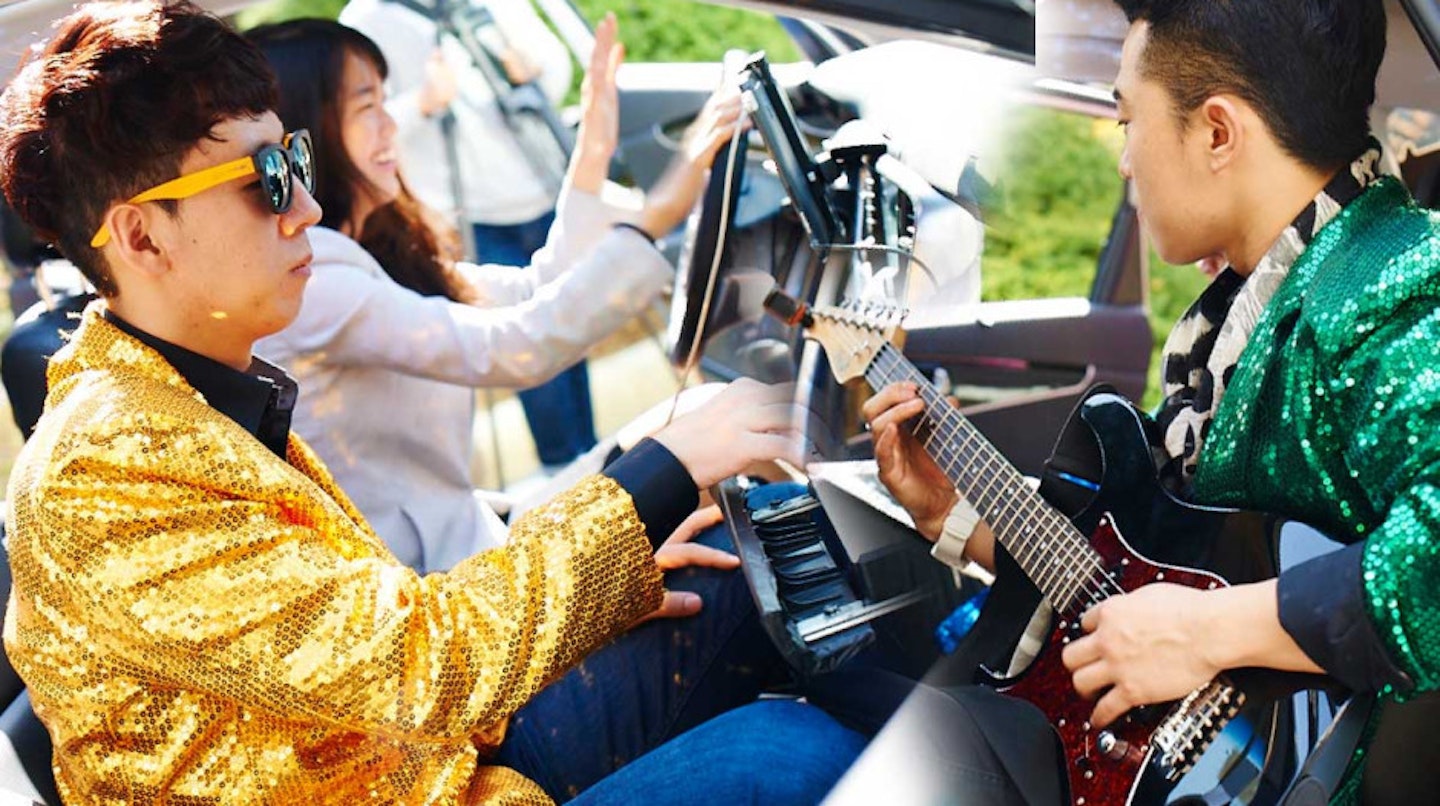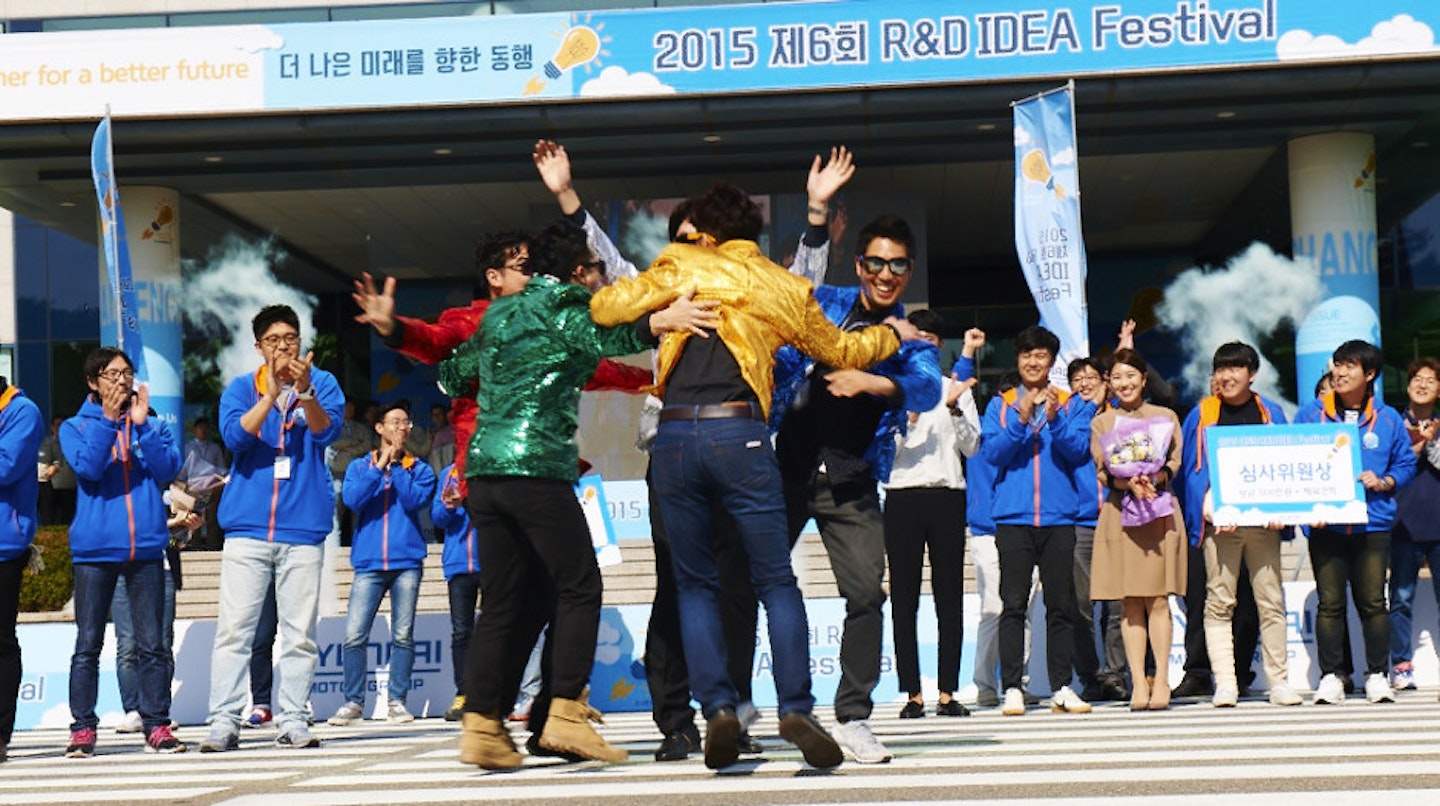 Elsewhere in the competition there was a Life Zeppelin, which wasn't a health-focused tribute band, but in fact a giant blimp intended to drink clouds and rain them over areas suffering from drought in Africa. The competition tasked Kia and Hyundai staff to work for six months on their wacky inventions, all of which aimed to help people, as they'd been given the theme a "joint journey for a better future". The event aims to encourage the creativeness and teamwork of the research and development teams at both Kia and Hyundai.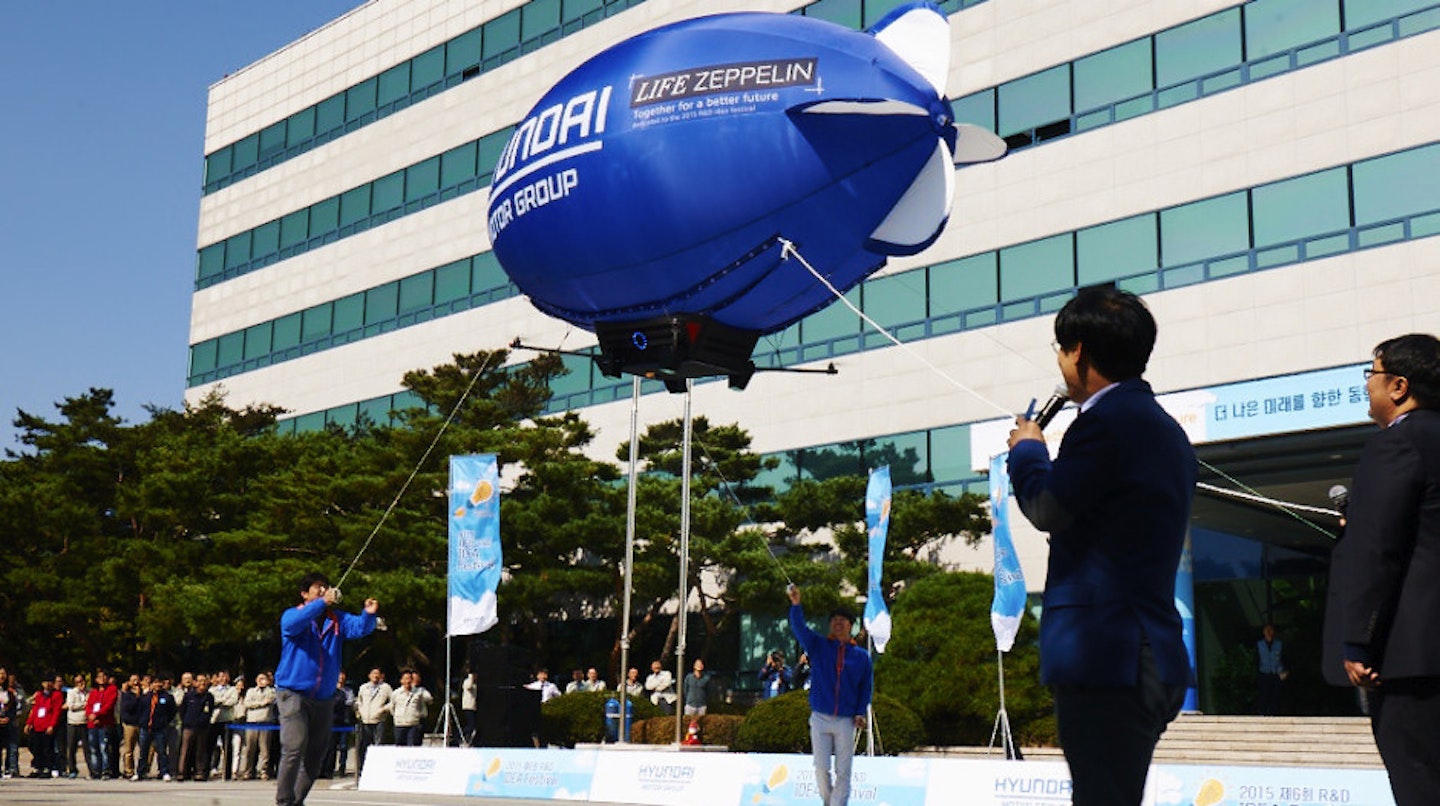 Other ideas at the festival, which saw the engineer's thinking move way outside of the box and into another box marked "barmy", were a washing machine/bike hybrid named WAfrica. What might initially sound like a failed Dragon's Den pitch was actually a noble effort to wash clothes and purify water for children in Africa. The idea being they could use the bike to get to school, all while cleaning a whopping 2.5 litres of water per minute and washing their clothes at the same time.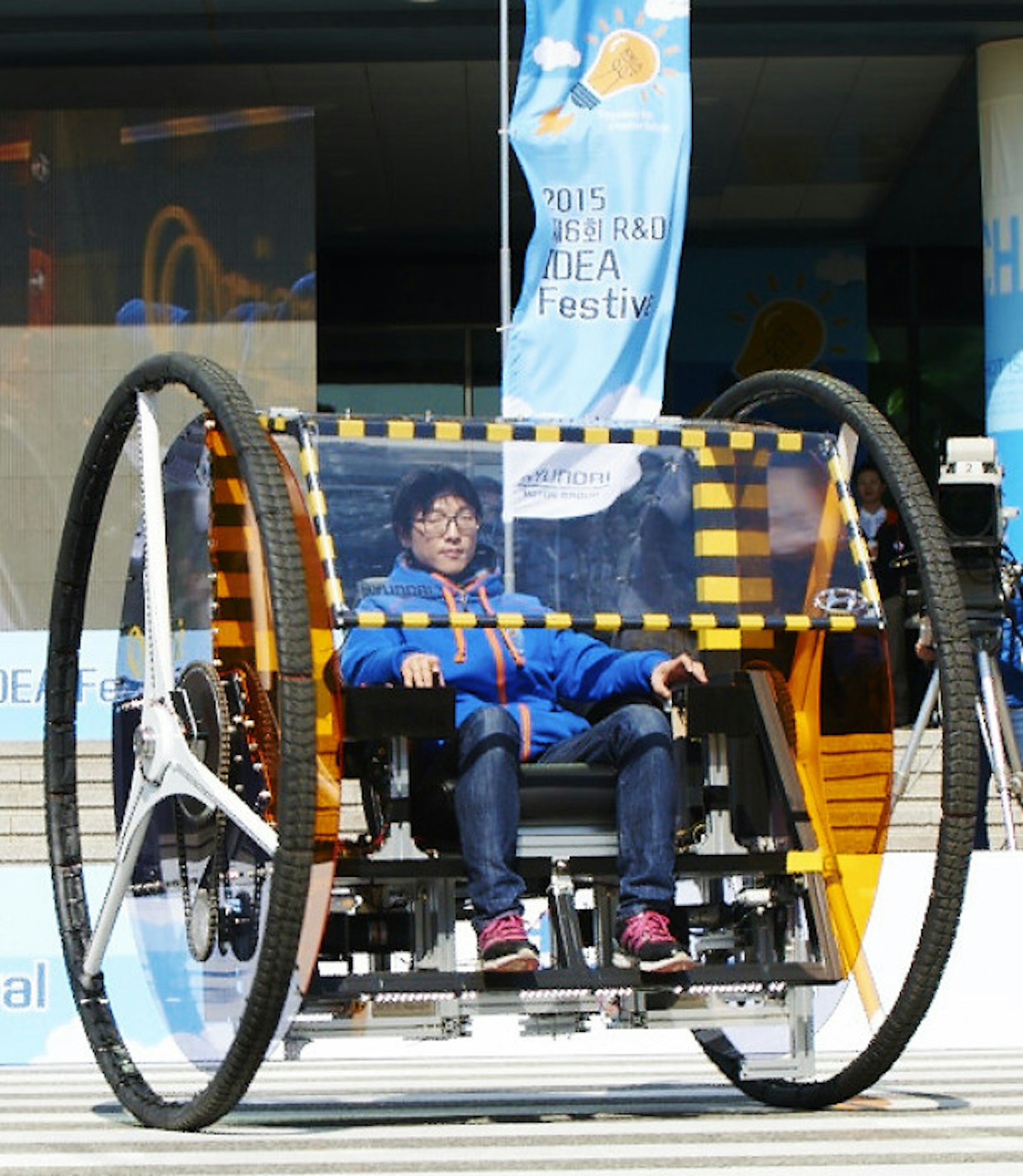 Another eye-catching design was Origin, a cylinder-shaped car, which looks like it had jumped rolled straight out of Jurassic World and into real life. The one-seated vehicle can climb slopes and keep the driver's body upright at all times, all while clocking up to an impressive 60kmph/37mph. Somehow you don't need a driving license to pilot this turbo-tube, but maybe that's because it's just a prototype.
Other notable designs were an VR controlled car, which the designers thought wives could use to taxi home their tipsy husbands from the pub and a remote control stroller to help you push around your kids.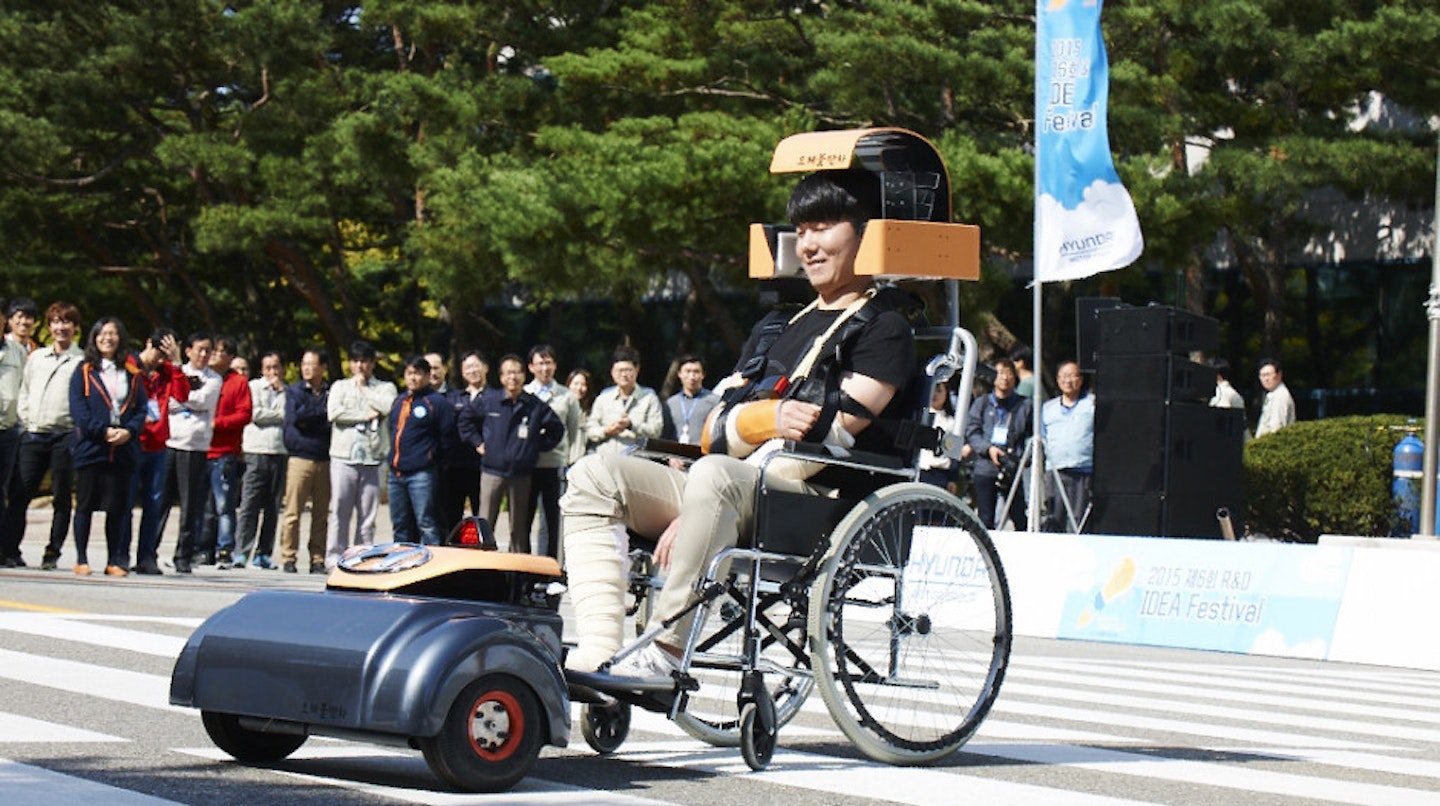 Perhaps our favourite idea of all was a remote control wheelchair controlled by the user's head, this design could benefit those without use of their arms or legs massively, giving them an excellent mode of transport and a much greater sense of independence. The detachable design is controlled by movements from the user's head and even plays classic folk jam* Greensleeves* as it reverses.
The Kia Idea's Festival is now in its sixth year, so thankfully we've got plenty more genius inventions to look forward to in years to come. Fingers crossed for hoverboards next year.