It's not like we've never seen Lady Gaga naked before, but so far it's only been in pictures or videos – now she's stripping off live on her artRave tour.
Thousands of Gaga's fans will see her naked in person as she performs a costume change live on stage on her latest world tour.
Helped by three dressers, Gaga carefully slips into a birdcage corset, green skirt and fuzzy acid green legwarmers with matching cuffs.
In the process she gives her Little Monsters a look at her bare bum and side boob.
We dread to think how Rihanna is going to top this on her next tour.
Lady Gaga gets NAKED during artRave tour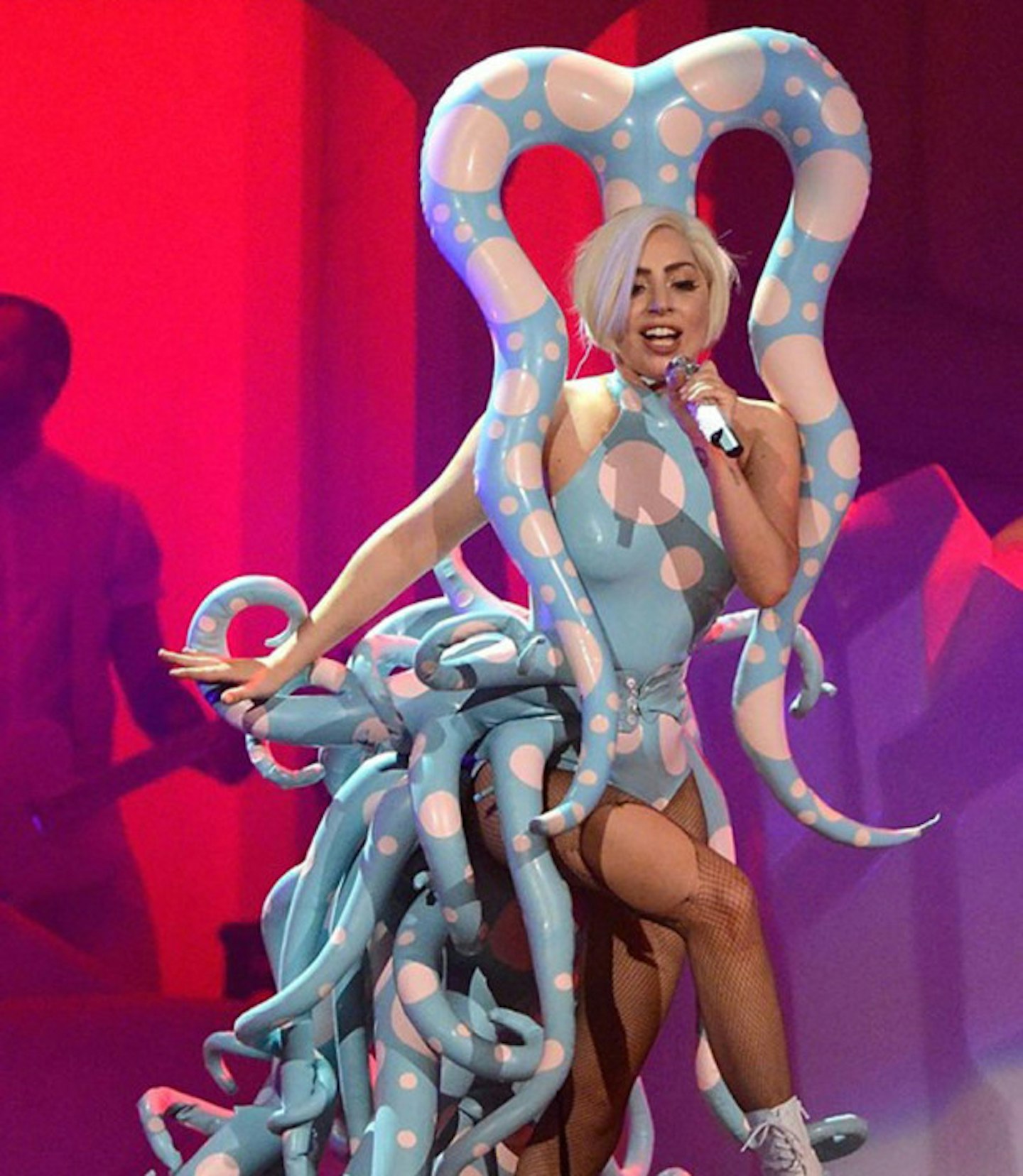 1 of 4
lady-gaga-naked-1
2 of 4
lady-gaga-naked-2
3 of 4
lady-gaga-naked-3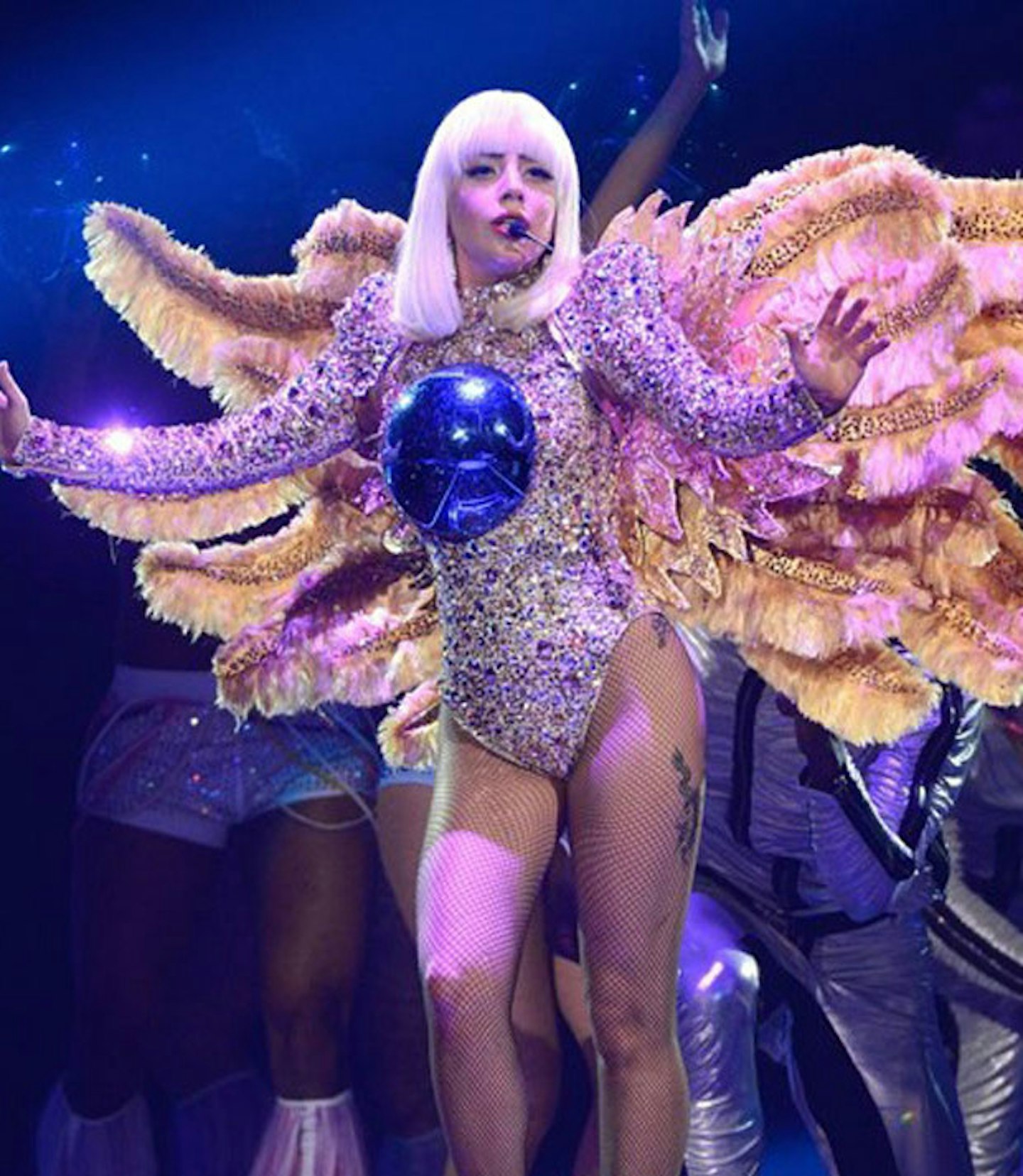 4 of 4
lady-gaga-naked-4