**22:00: **So that's the end of the BBC Music Awards and what a show it was.
See our FAVE pictures from the night, here.
Including the very, very sexy Zayn Malik.
HE'S BACK!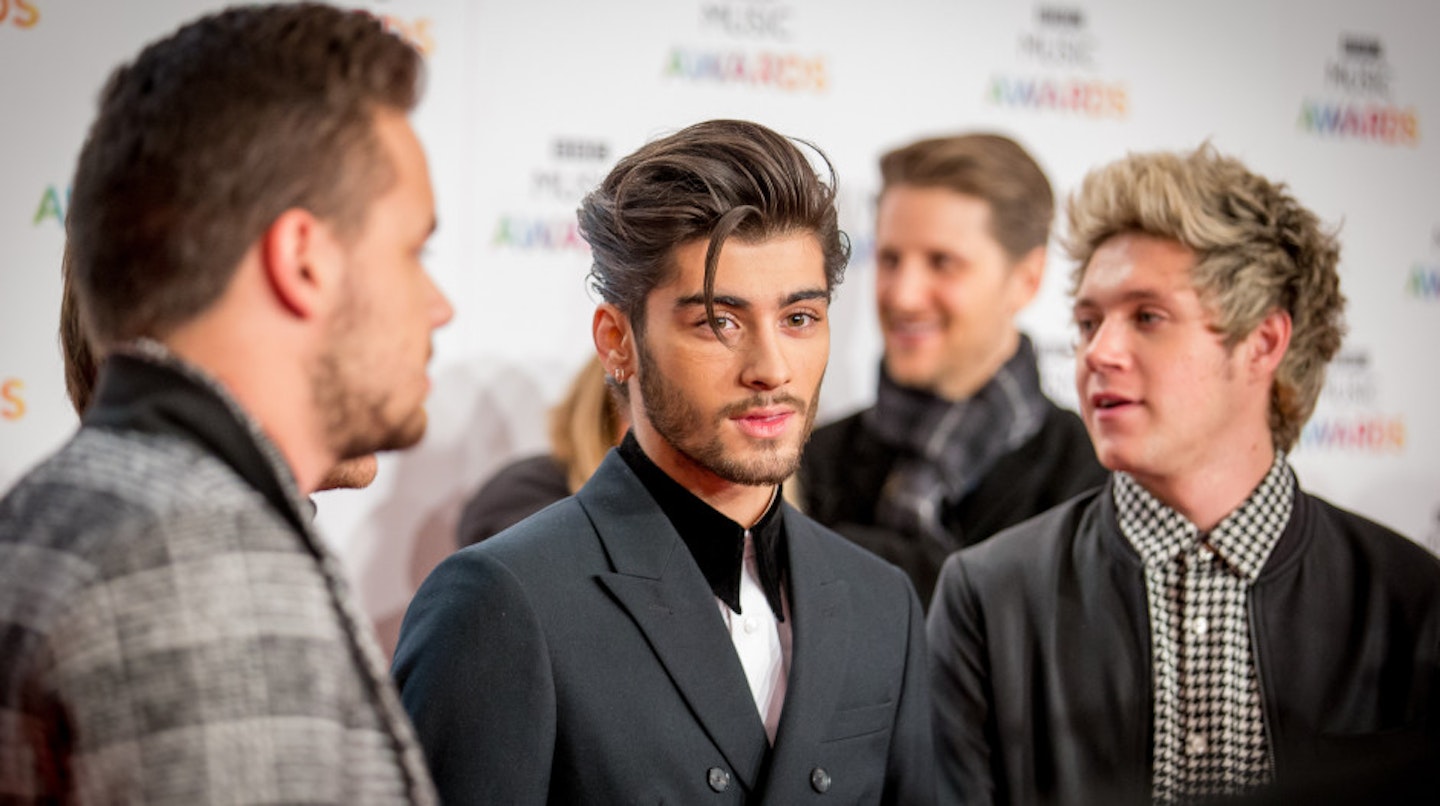 21: 47: British Artist Of The Year goes to – ED SHEERAN!
Speaking backstage with heat, Ed admitted his mum thought Sam Smith would bag the award.
"My mum just emailed me," Ed told us.
"My mum's email just said 'holy shit! I thought they were going to roll out Sam Smith' – that's nice to know. And then she said, 'didn't Pharrell say nice things about you?'"
Bless her.
Read the full chat with Ed, here!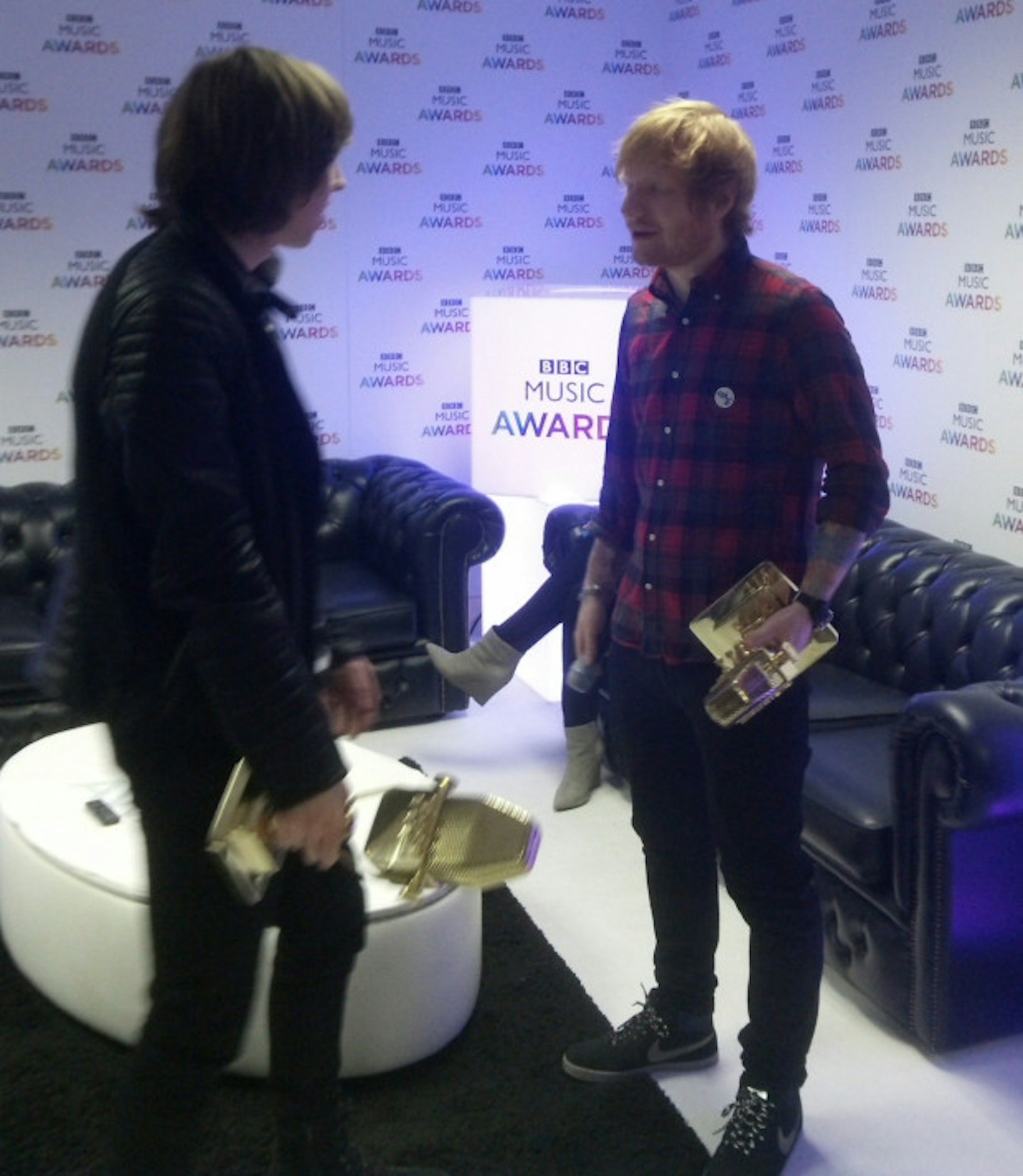 21:30: After her incredible performance tonight, we caught up with the beautiful Paloma Faith who told us "I'll always be a blues singer, in private that's all I do."
The 33-year-old added that despite being signed by Select Model Management, she doesn't feel like a real model yet.
You soon will, Paloma. We're sure of it!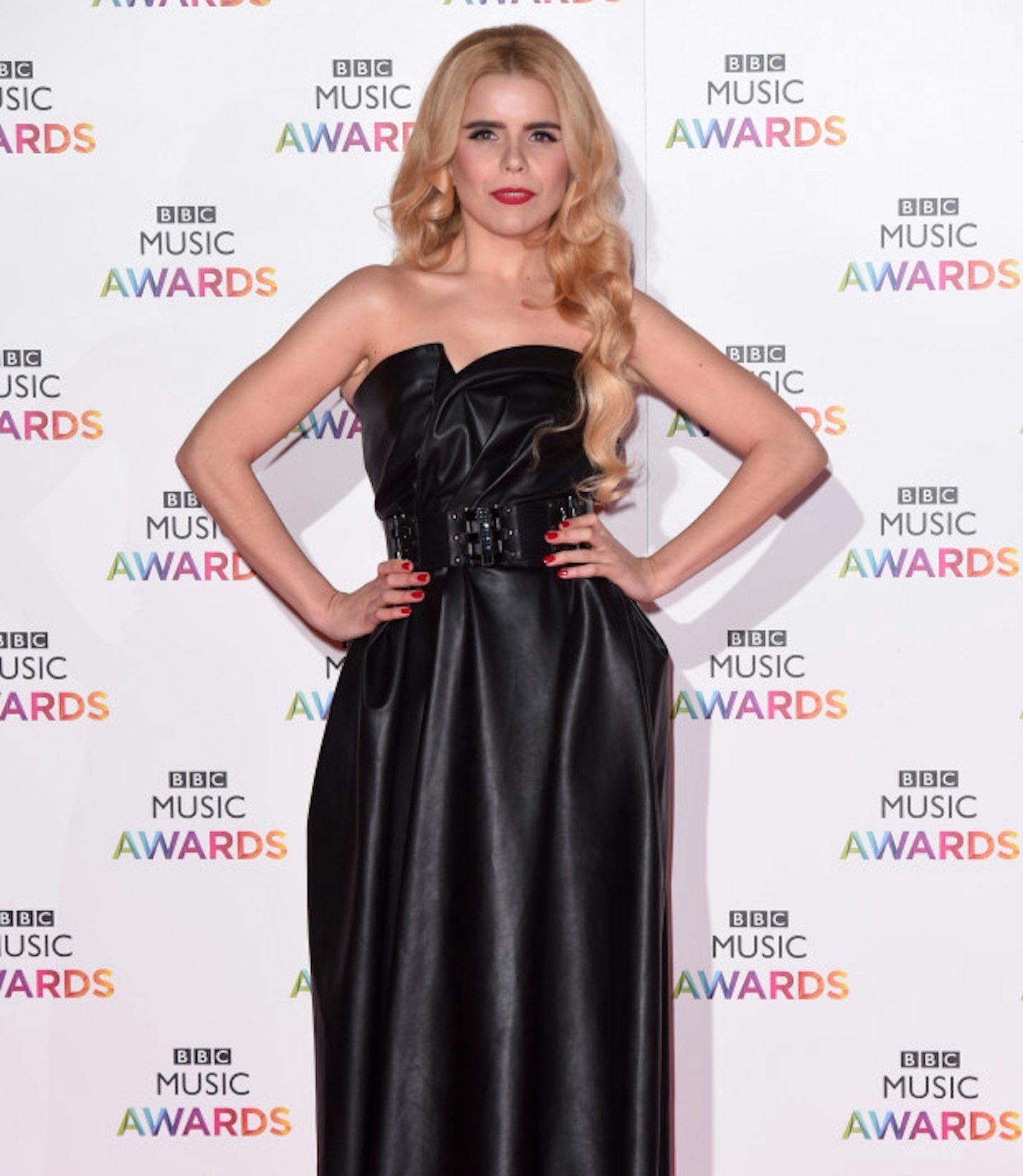 **21:23: **Harry Styles has left the building (boo) and Ed Sheeran is making his own tea. How very un-diva-ish!
**21:20: **NEWSFLASH: Tom Jones is nipping to the loo in his very chic, fluffy grey dressing gown.
**21:17: **Ed Sheeran, Chris Martin and Harry Styles are chilling backstage now they've performed!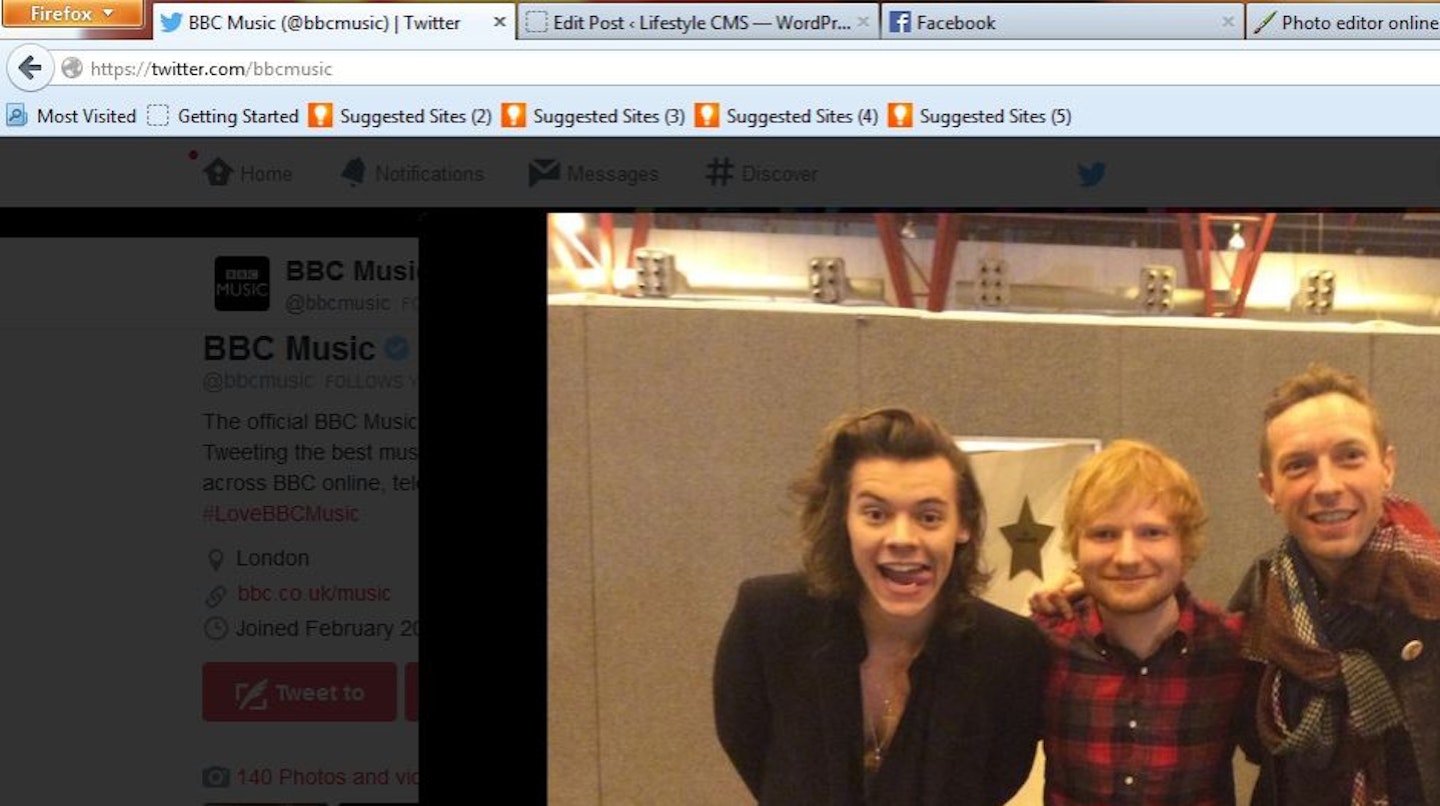 21:09: Dance legend Calvin Harris teams up with John Newman and Ellie Goulding to perform never before heard versions of Blame and Outside.
**21:03: **AND Pharrell Williams wins AGAIN as Happy gets Song Of The Year – the award was given by the gorgeous Idris Elba!
Gwen Stefani is live in LA with Pharrell who thanked his fans for their support, saying:
"Song of the year, that's something that's determined by everyone else. The YT views or purchases that are made on our songs, that decision is not ours. So when you say SOTY, it's not really my award, it's your award! God bless the UK.**
**
Go, Pharrell!
21:00: Ladies and gents – Mark Owen is in the building (with a nice cuppa) but there is NO sign as of yet of Gary or Howard.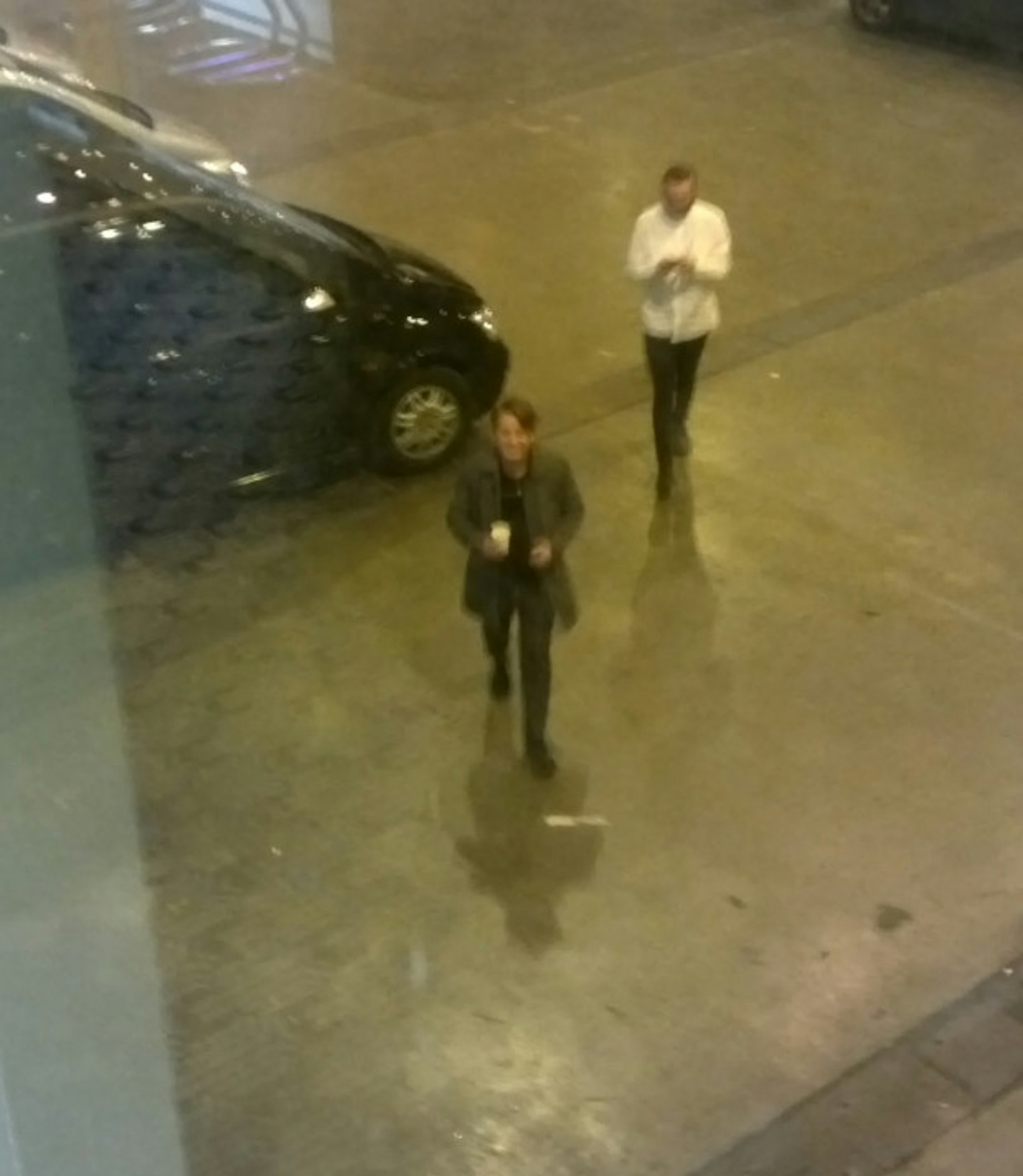 **20:50: **Harry Styles was LOVING LIFE during his performance.
Check out the action on his fist pump.
20:42: OMG! Greg James is doing Meghan Trainor and it looks a little bit like this…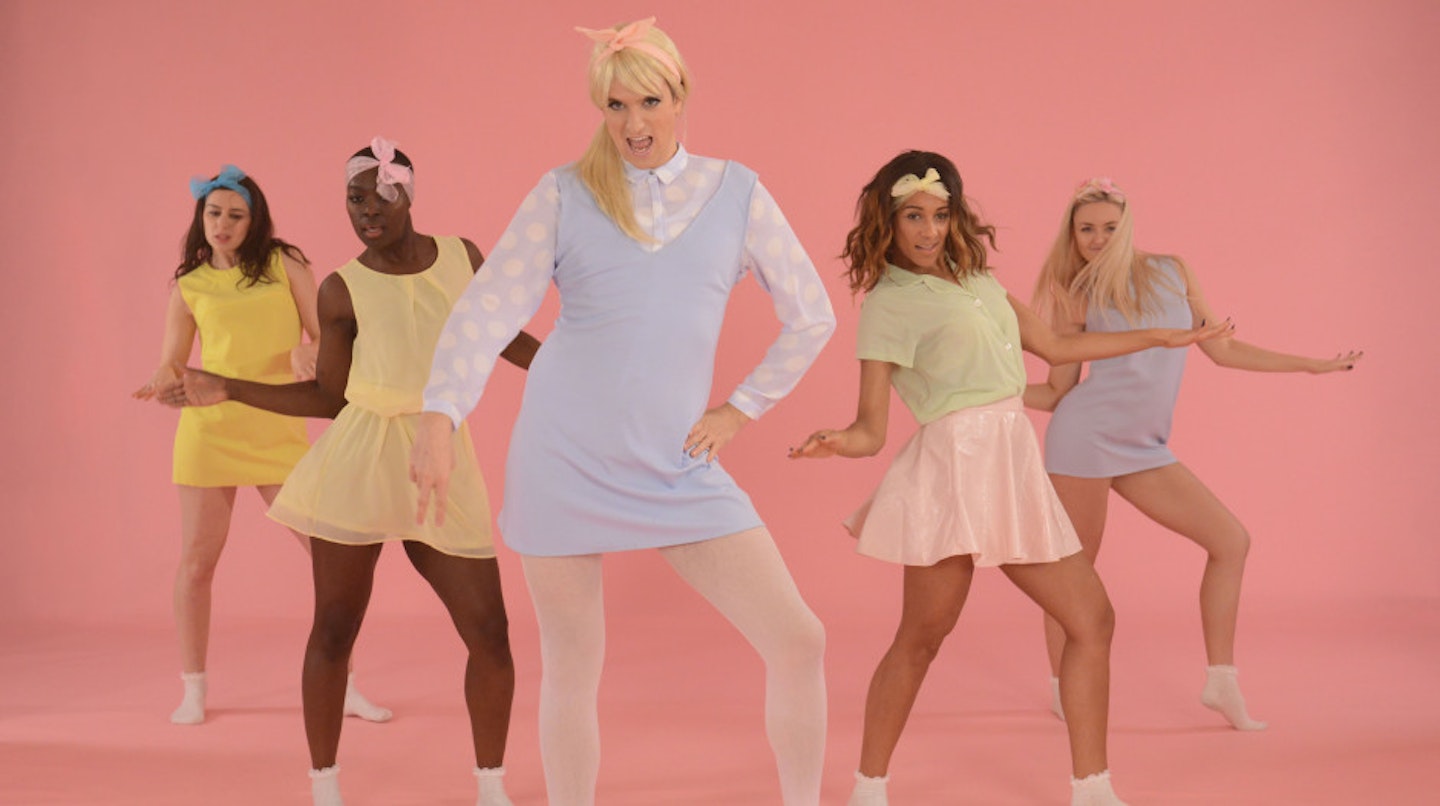 20:40: The winner of the International Artist Of The Year is Pharrell Williams!
Speaking live from LA, Pharrell said: "You guys love music first and foremost, it's been an amazing experience – I just want to say thank you.
"The countless amazing English fans that have lifted my life to unbelievable heights...thank you."
**20:30: **George Ezra is performing soon, but guess who he named his album after…Paddington Bear!
And it turns out – he's actually obsessed with him.
The first record he released was called Wanted On Voyage (which was the sticker stuck to the famous bear's suitcase) and admitted his mum used to dress him up a bit like him when he was a kid.
"I can't wait to see the new Paddington movie," George said. "I have a few Paddington DVDs that I still watch when I'm feeling hungover or sorry for myself."**
**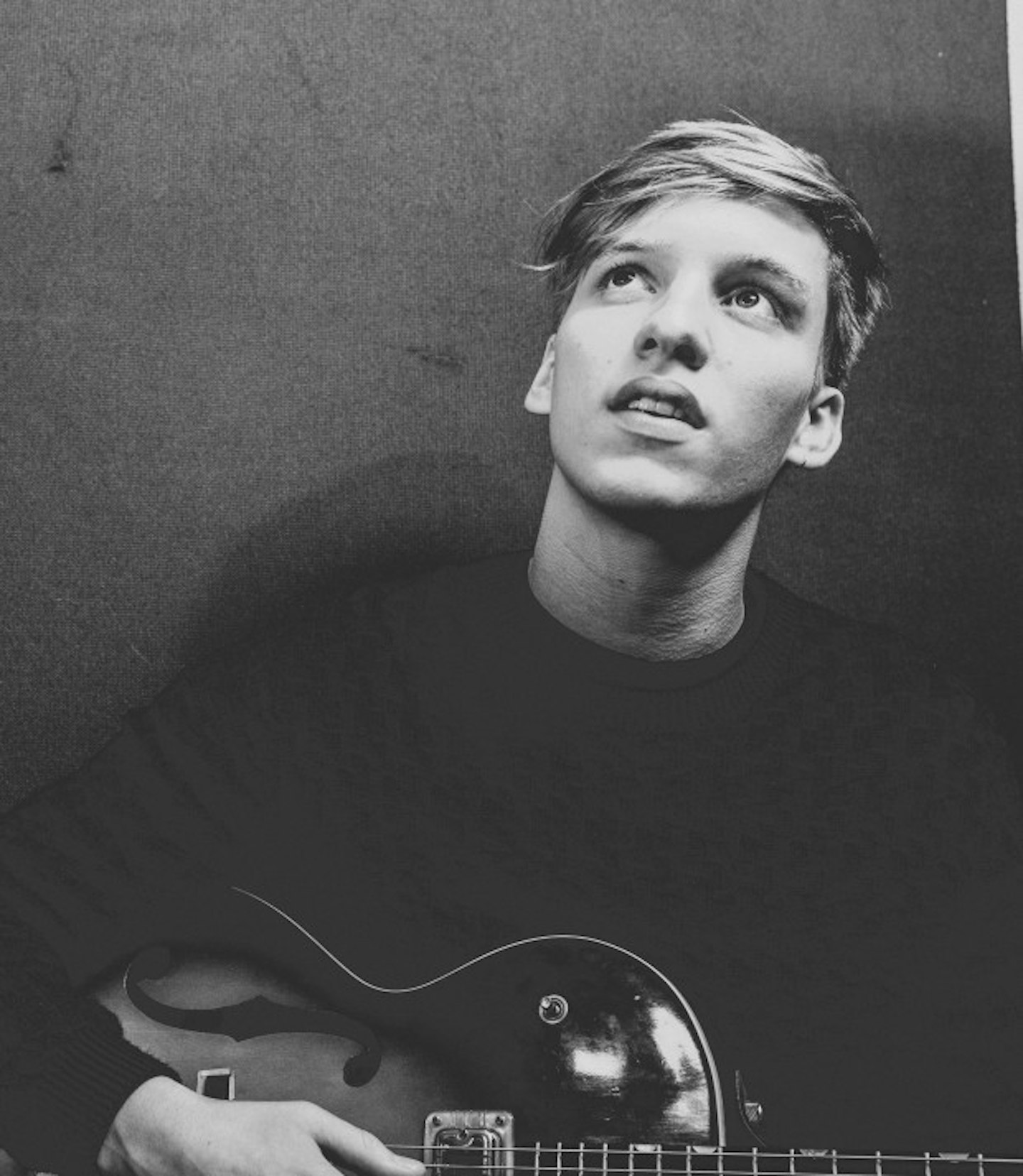 20:17: It's not long until we find out who the winner of the British Artist Of The Year is!
In the running tonight, we have Ed Sheeran, David Bowie, Elbow, Jungle, Royal Blood and Sam Smith.
20:00: And Coldplay get the night off to an AMAZING start with Sky Full Of Stars.
WOW.
**19:55: **Here's the beautiful Ellie Goulding having a smashing time! More from her later!
19:45: And we're back with One Direction!
The boys have confirmed another album is coming and Niall says he's so excited about being on vinyl, saying:
"I had a lot of vinyl records when I was younger. So to have our stuff on vinyl is so exciting"
And talking riders, Liam added: "We're too lazy to make a rider - it's like being back at school, you look at your lunchbox so we're looking at lunchables, dairylee dunkers, pot noodles - it's only £2 our rider."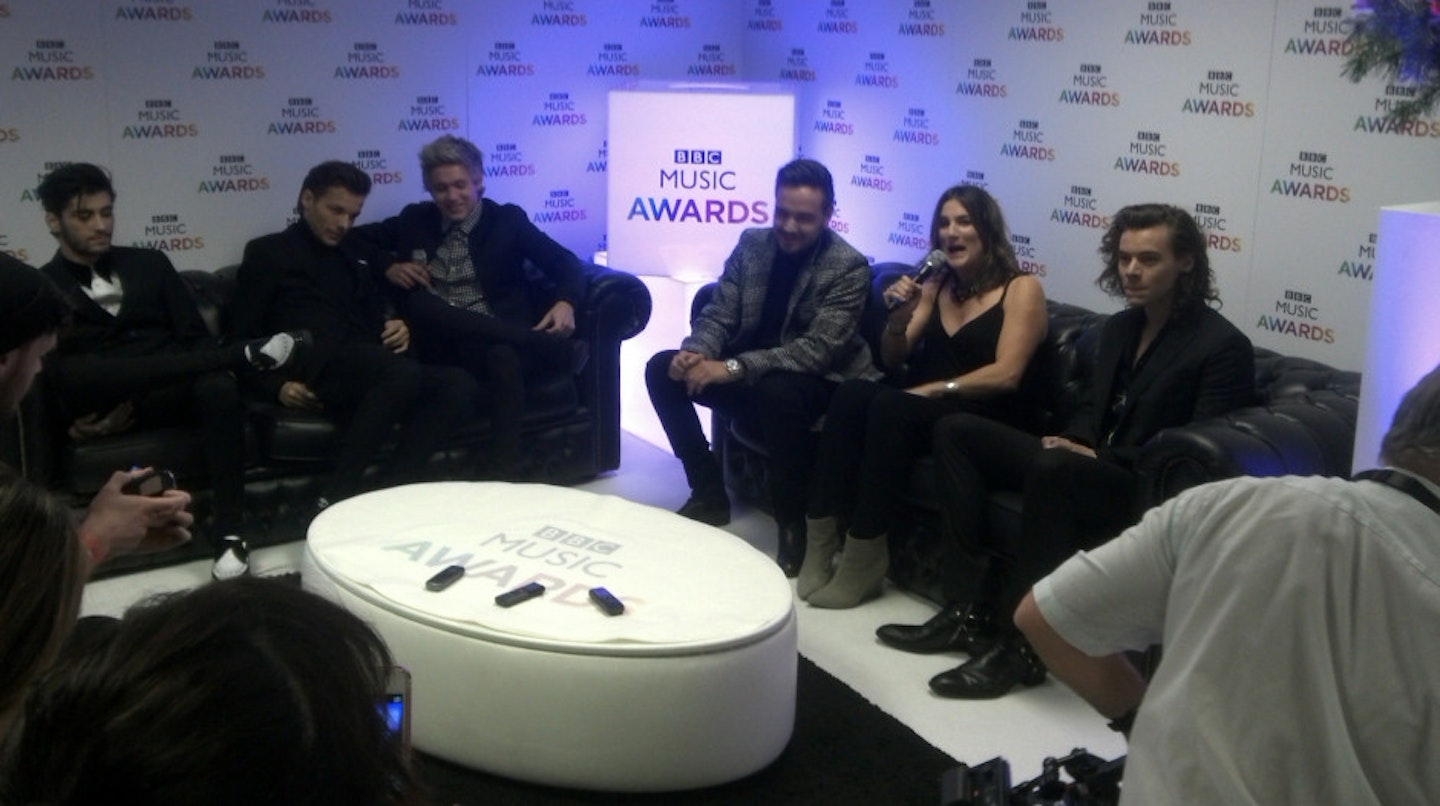 BUT what about that Grammy's snub?
"There's so much incredible music out there you can't kick off when you don't get it," Harry told heat.
"There are a lot of awards shows we are nominated for and we are lucky."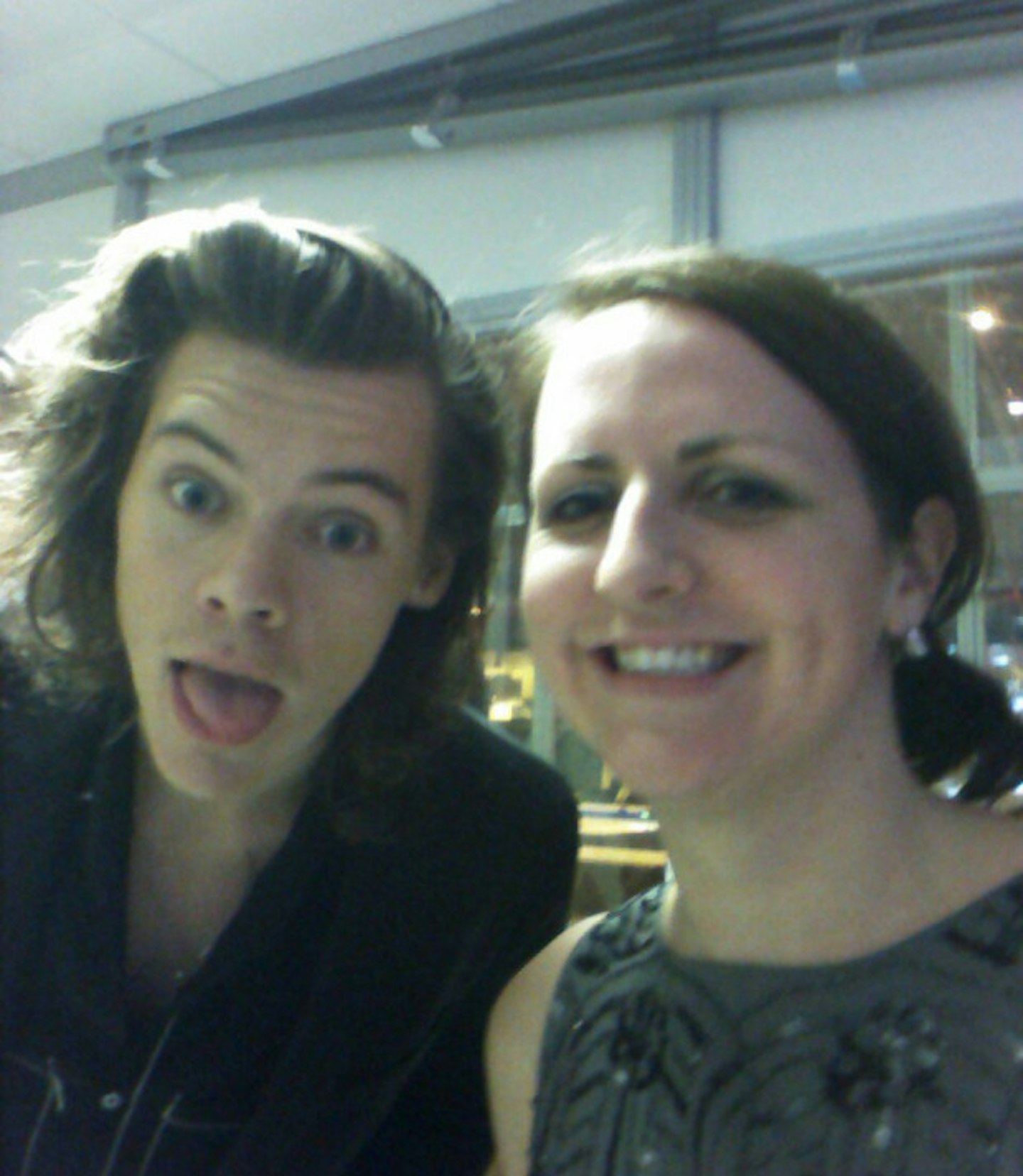 19:30: Ella Henderson stopped by to say hello and told us she's LOVING the X Factor.
"I'm watching the show, it's tought to call [a winner]," Ella told heat.
"I think its even to be honest. I love Fleur!"
But it's not looking likely that the Ghost star will return as a judge, as she told us: "I don't think I'm ready for judging quite yet."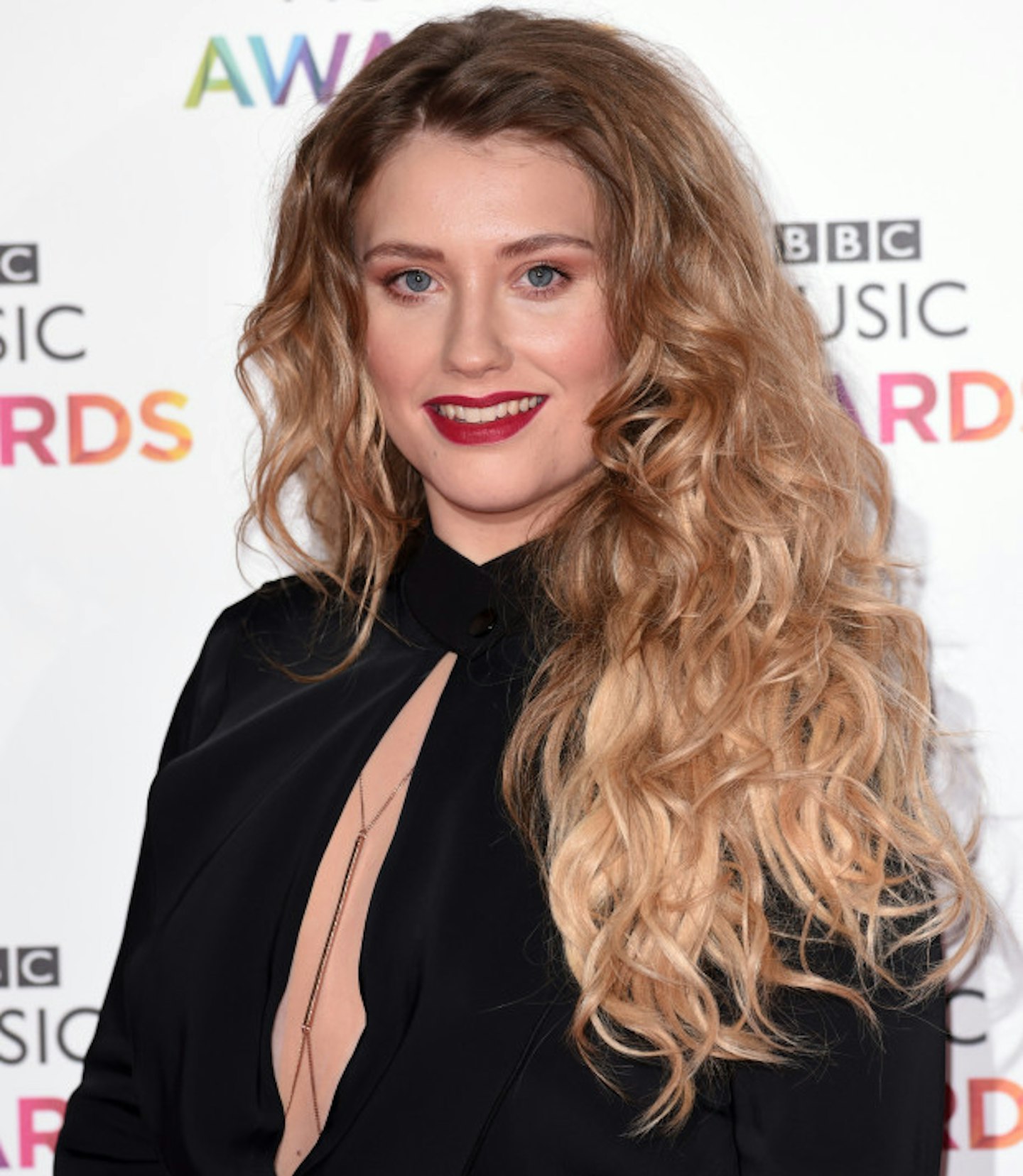 **19:16: **We can confim SEXY ZAYN IS BACK.
After our campaign, Zayn is showing off his sexy side again, with Louis Tomlinson telling heat:
"that's right! He's bringing sexy back!"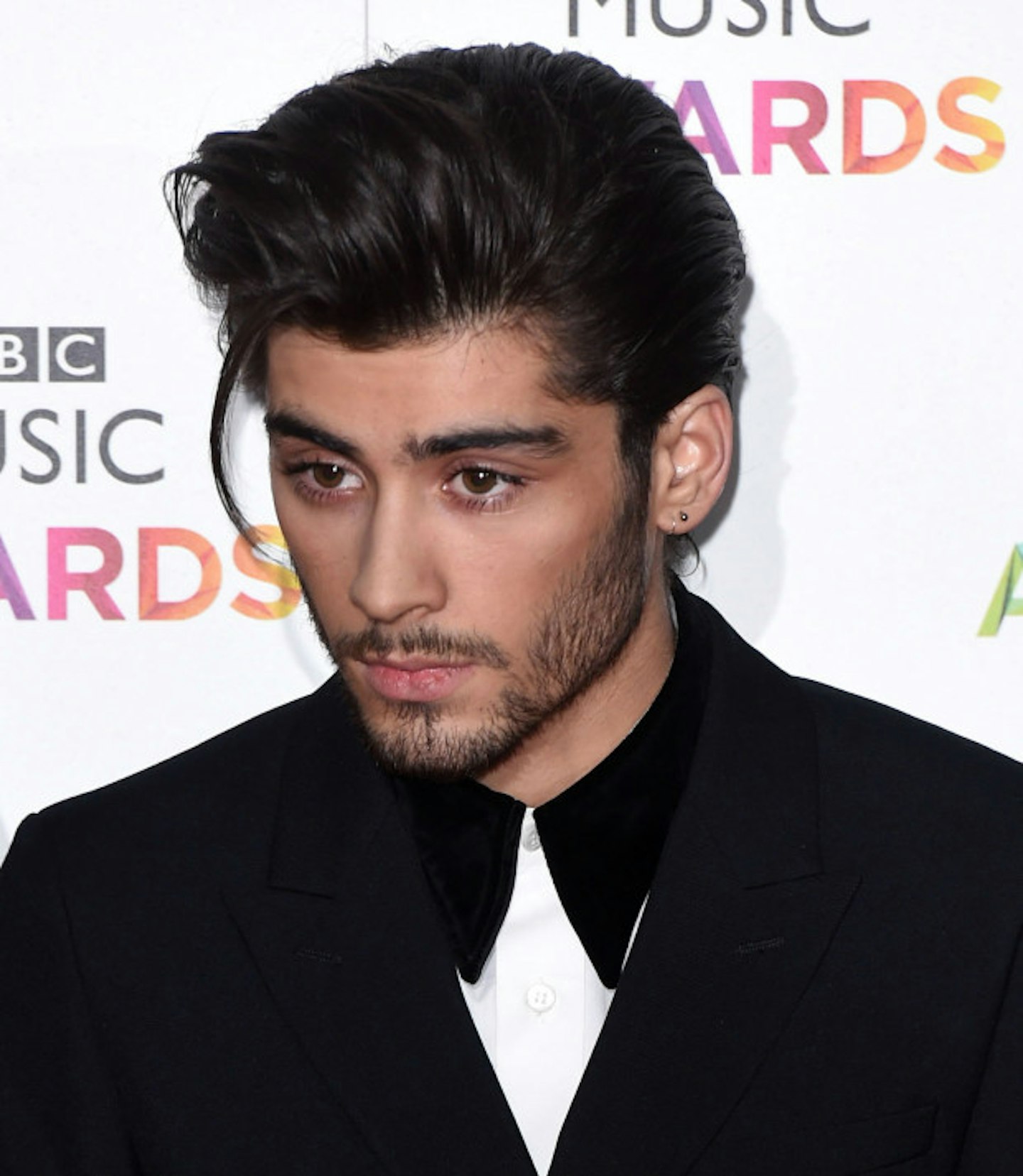 We grabbed a chat with all of One Direction and they told us they're not nervous about competing against Ed Sheeran, with Liam Payne saying:
"He's wicked – we love Ed! He deserves everything he gets! His arms are amazing…"****
19:00: Ed's taken some time out to have a chat with us about his relationship with his BFF Taylor Swift.
ALL we want to know is whether he REALLY did set her up and apparently, he did. But now, she's dating someone else...
"That happened a bit in the past," Ed told* heat*.
"She did the same for me, friends do that – they find friends you'll get on with. I've been in a relationship for a while now and she's, Taylor's in a relationship with her music!"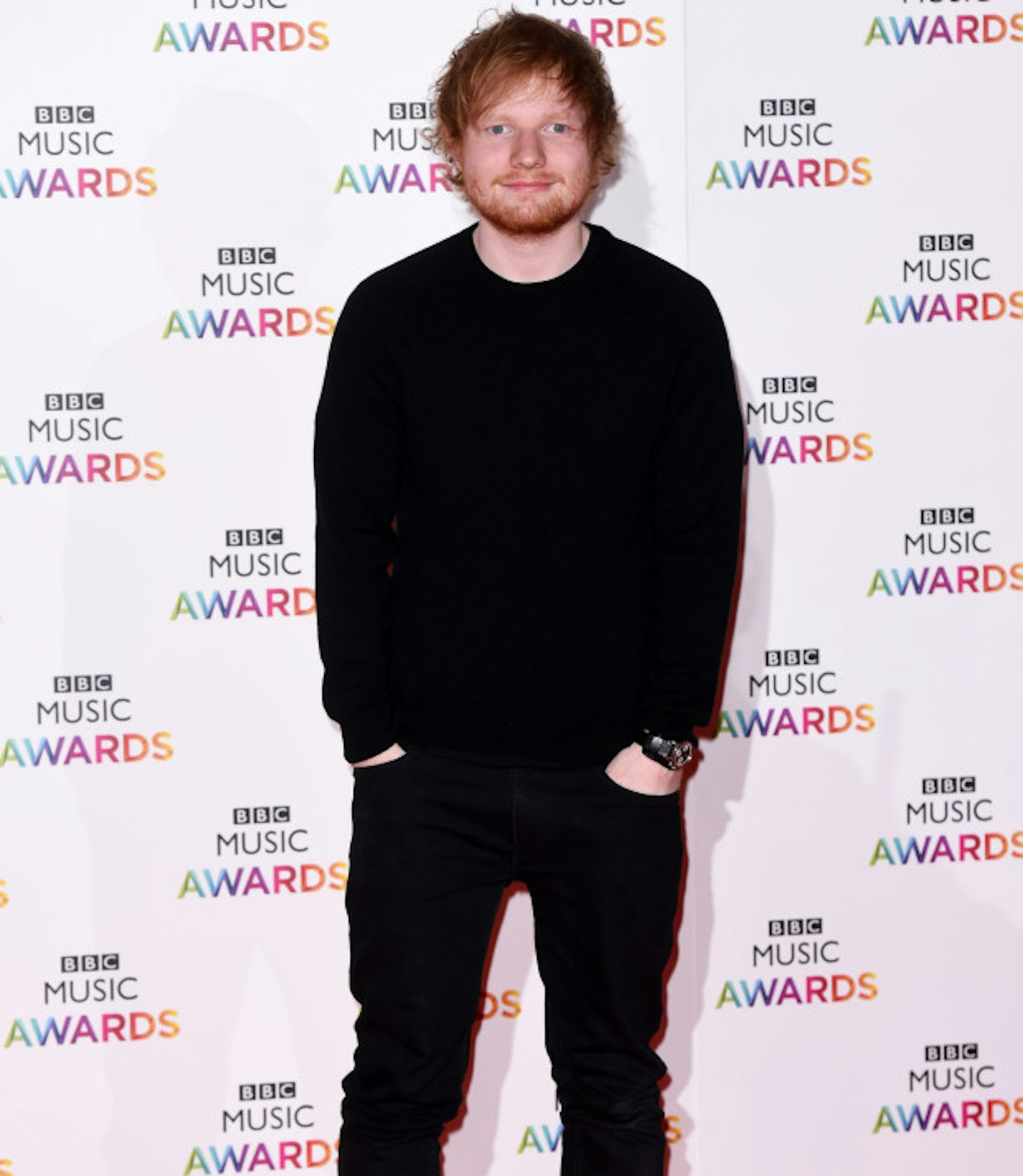 18:55: We've had a chat with the lovely Sarah-Jane Crawford and she's confirmed Simon Cowell has NEVER been happier. Well, he has got a pretty good chance of winning The X Factor now.
"Simon is so smug," Sarah told us.
"I was with him the other night at the Military Awards and he was like the cat that got the cream! He was in such a good mood! He's never had it so good."
18:45: Our lovely reporter Selina is down on the red carpet RIGHT now and the schedule for tonight is tight.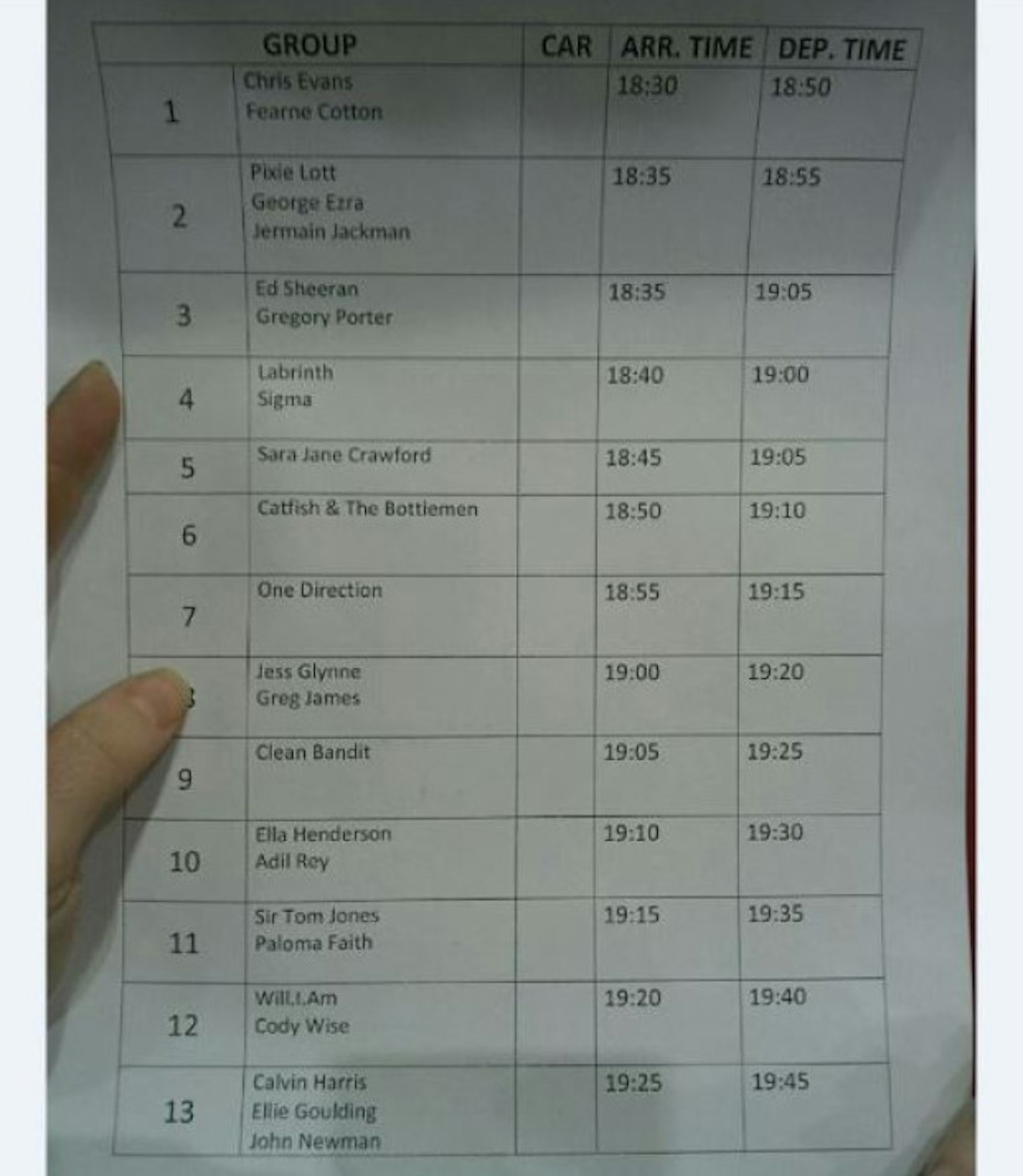 18:35: We caught up with Tom Jones earlier and had a quick chat about how Rita Ora is fitting in on the Voice.
Turns out she loves a cheeky gossip and her and will.i.am are always on their phones!
"Rita talks mostly to Will because I think they talk a lot about music and they work together as well so they have a working relationship as well," Tom told us.
"And they're doing a lot of this [starts typing on an imaginary phone] and Ricky [Wilson] and I aren't doing a lot of that, we're concentrating on what is going on the stage."
LOVE IT. Read the full interview with Tom here!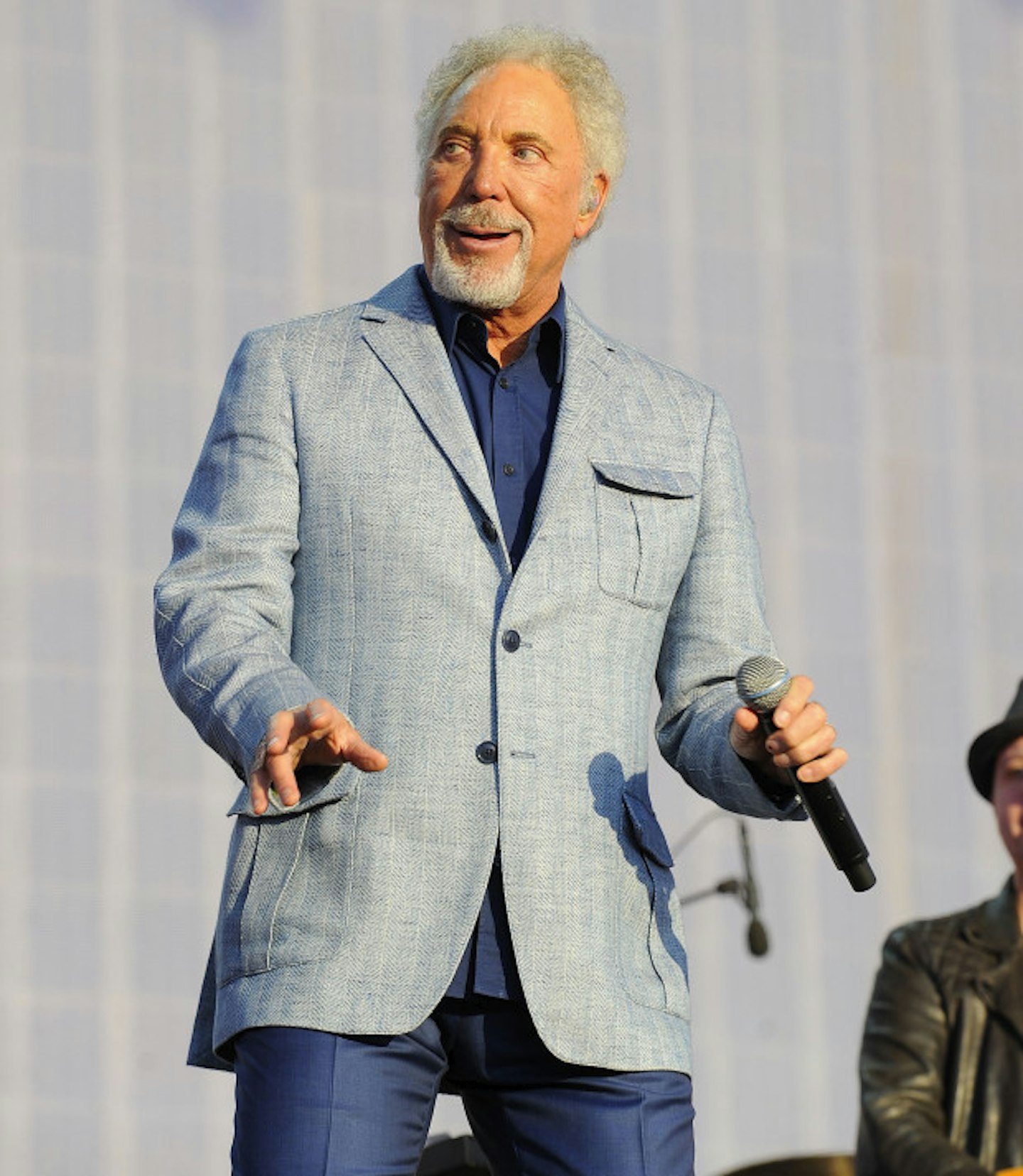 18:30: Ed Sheeran's been milling around backstage and told us he's seen Chris Martin wandering around with his Coldplay bandmates.
He didn't actually say what he was doing – so maybe he's lost something important? Like his song sheet? Or Jennifer Lawrence's phone number?
He's rather enjoying himself though and EVEN has a big shiny star on his dressing room door!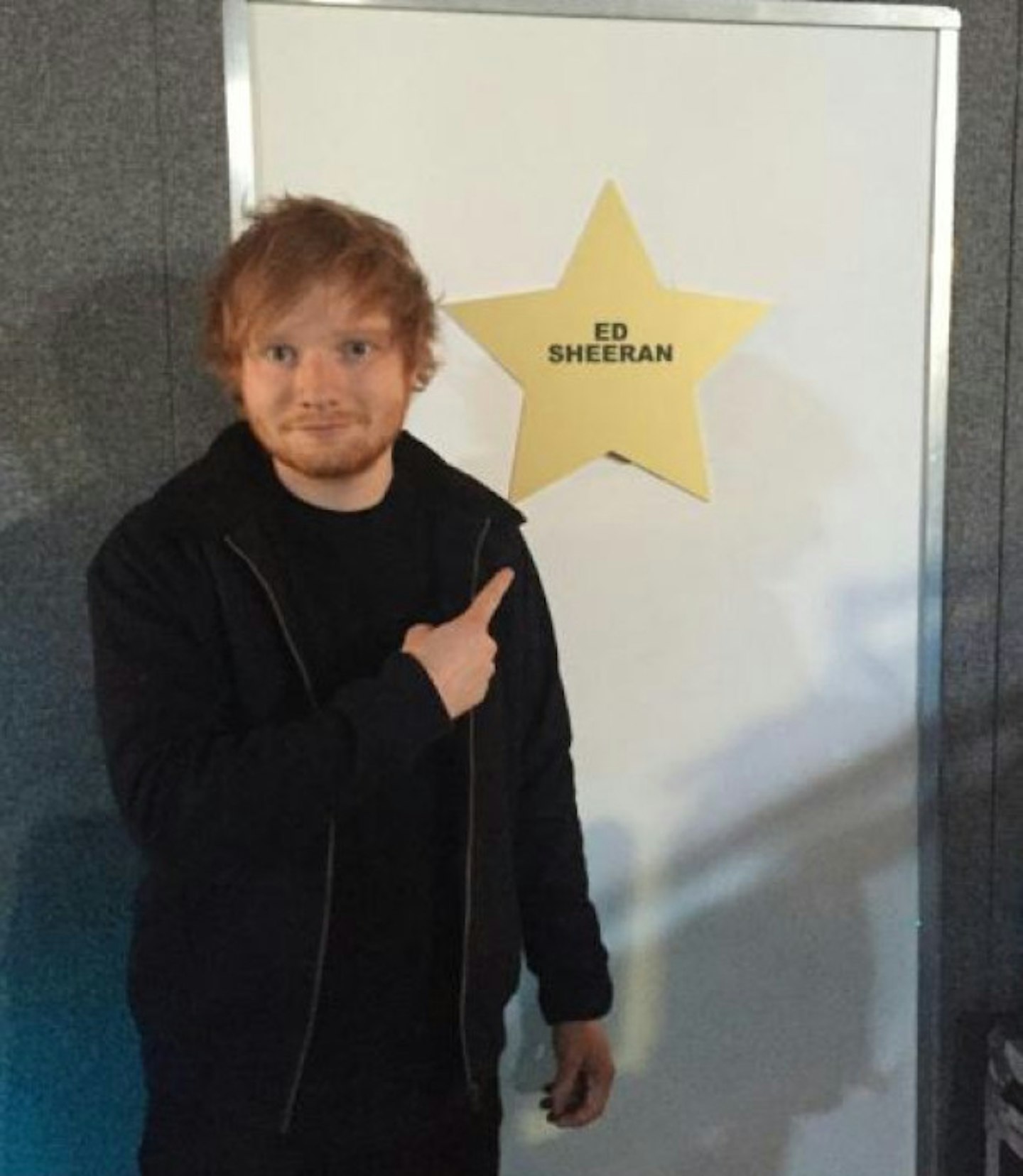 18:15: So everyone is starting to arrive – the Beeb's Gemma Cairney is so excited to be here, she's doing some CRAZY moves…
You can catch the BBC Music Awards LIVE on BBC RADIO ONE and BBC RADIO TWO from 8pm.
Don't forget to stay with us all for the hottest gossip, mind…