Love Island's on the telly, the sun's shining (kinda) and there's a faint smell of factor 50 sun cream in the air. All this means it's now OFFICIALLY summer and BBQ season is well underway.
But when you don't fancy battling the British weather and huddling under a communal umbrella to chow down on soggy (yet somehow still burnt) sausages in between torrential downpours, we recommend heading down to your nearest Nando's for a delicious taste summer.
There's a new burger on the menu and it's been hailed as "sunshine in a bite" .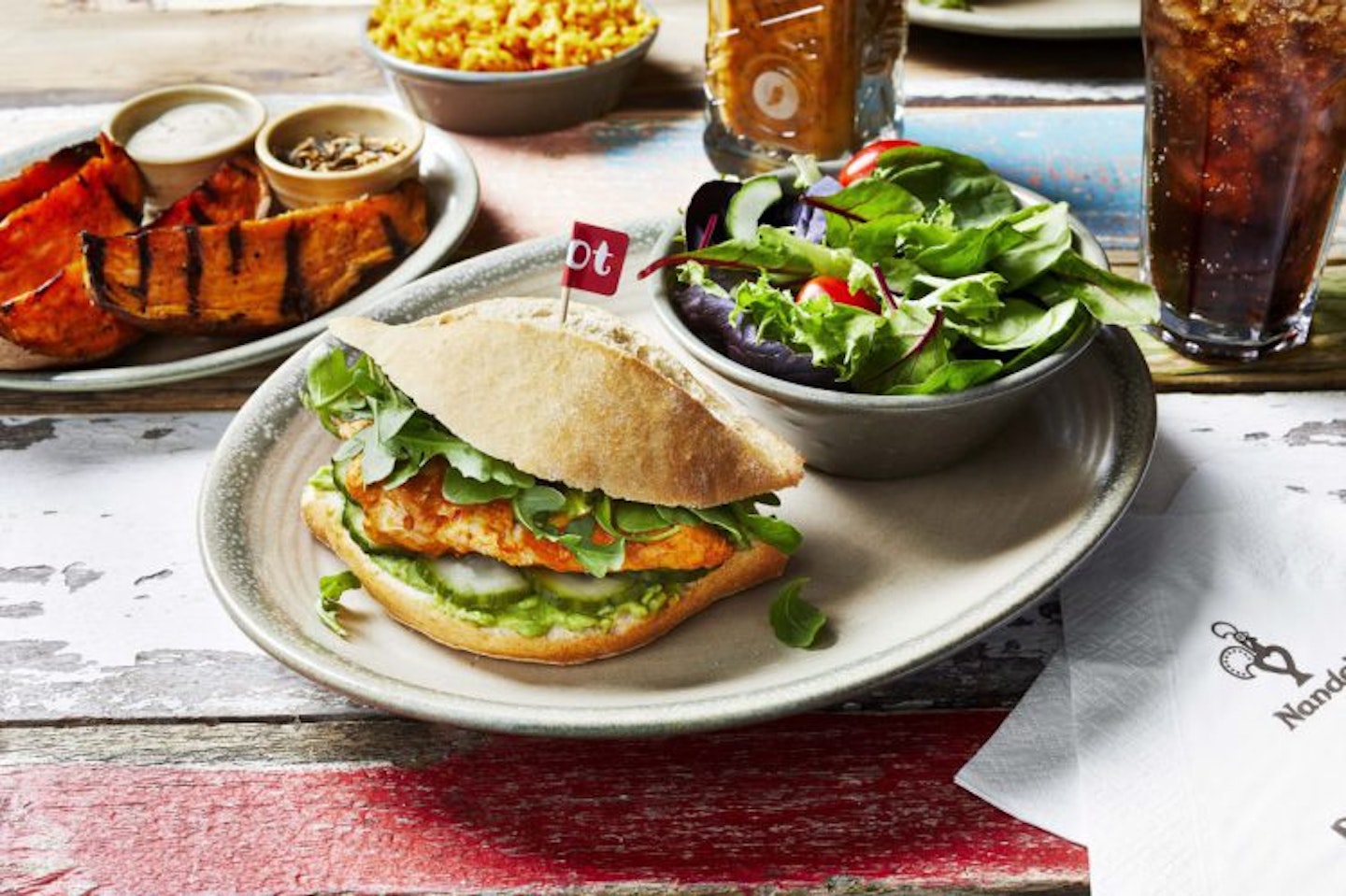 Called the Fresco Burger, the new addition is "a tall and generous build of vibrant tasting ingredients, made up of a concoction of Nando's famous PERi-PERi chicken fillet, tangy pickled cucumber, peppery rocket, and fan favourite crushed avocado – all sandwiched into Nando's renowned Portuguese roll."
Sounds right up our street, tbh.
The Fresco burger is available to dine and takeaway in all restaurants from 5th June until 3rd September. So, that's 12 weeks to make as many trips to Nando's as poss – we're already planning our first 4 this week.
GALLERY: Vegan food we're drooling over
Vegan food porn - Heat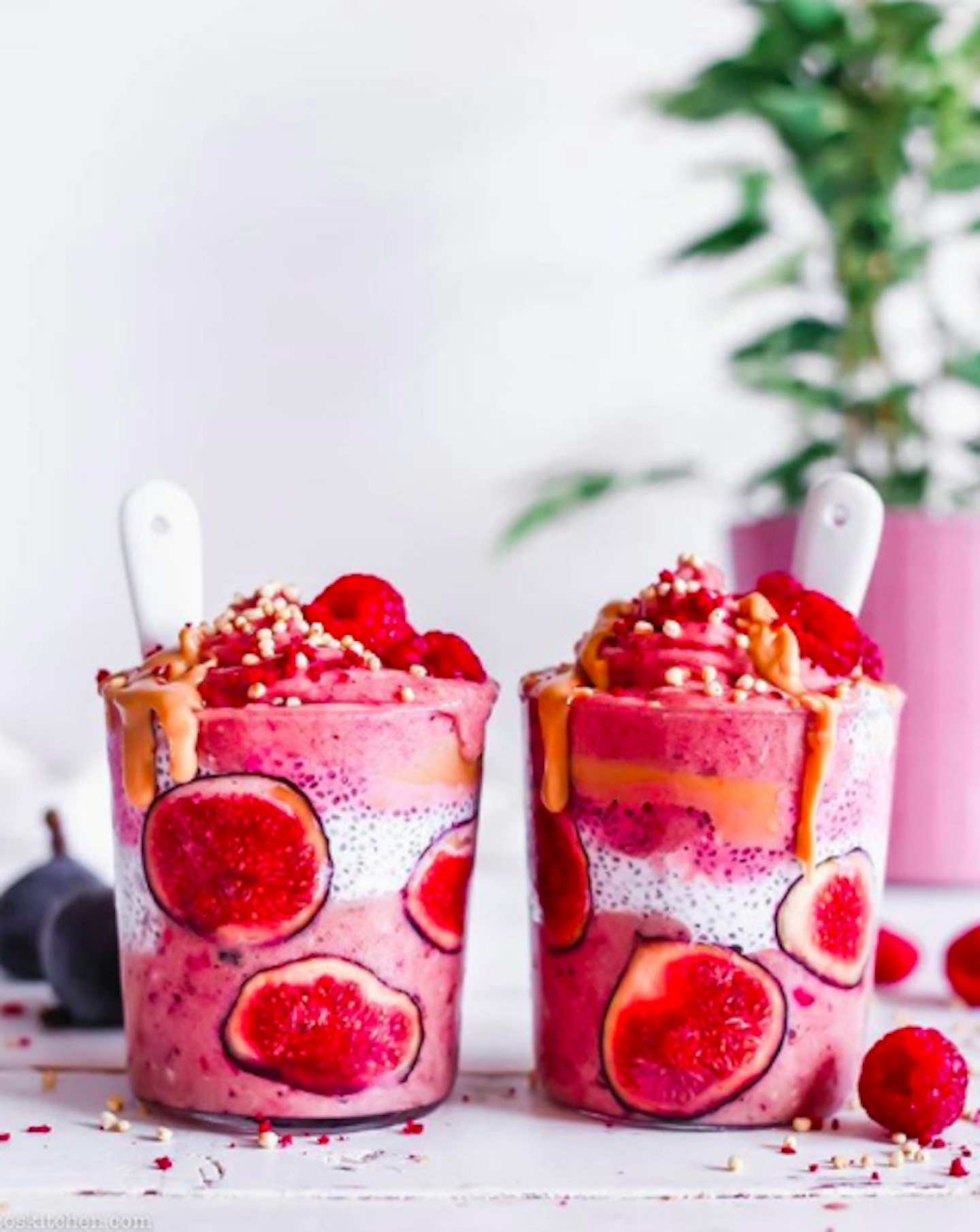 1 of 11
CREDIT: http://www.boskitchen.com/
Pink Fig Parfaits
Layered up with strawberry fig nice cream, vanilla, blood orange chia pudding, peanut butter, these pink fig parfaits by Bos Kitchen are to die for.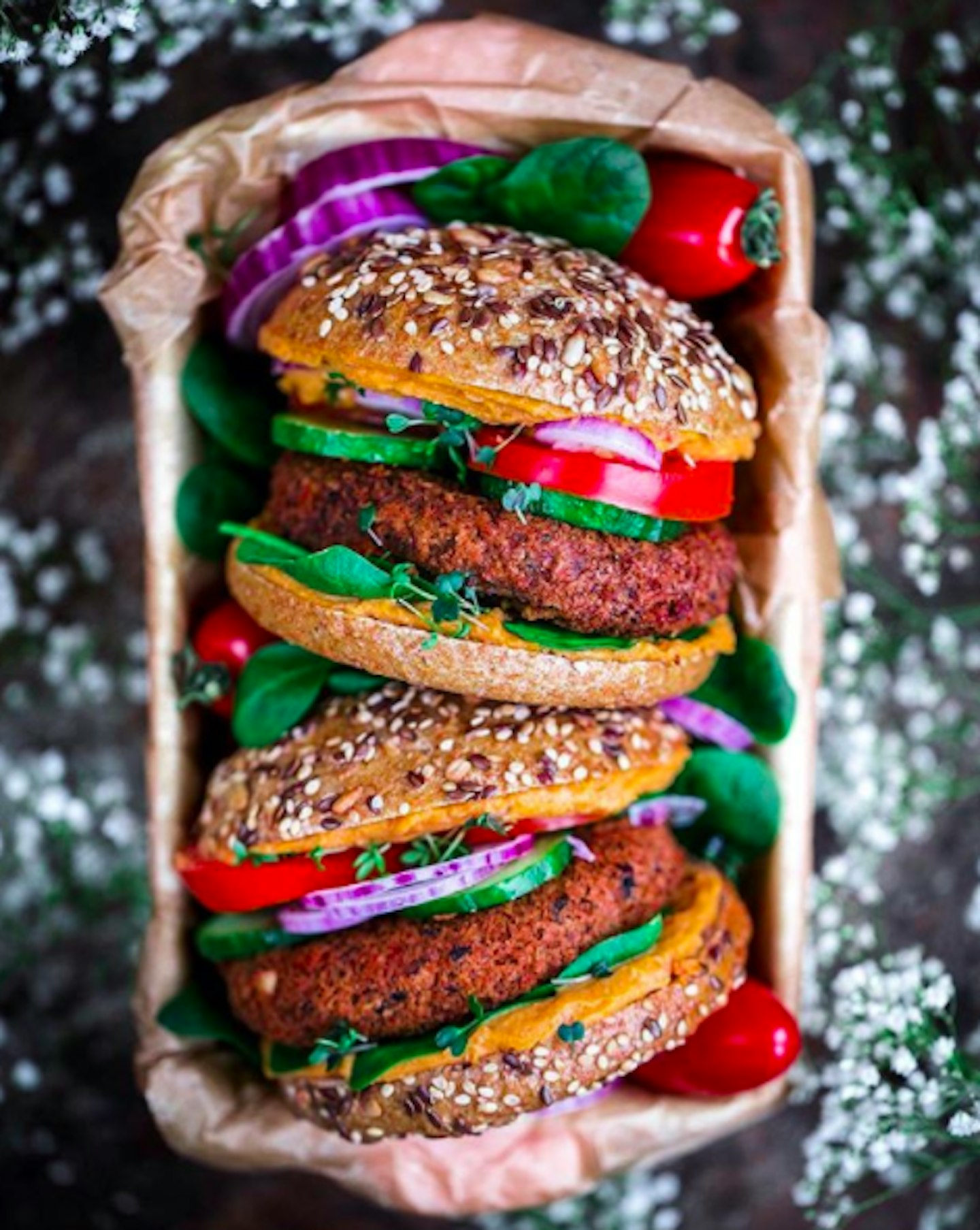 2 of 11
CREDIT: https://julisnomnoms.com/
Vegan Bean Burgers
How delicious do these vegan kidney bean burgers look?! We're salivating as we speak.
3 of 11
CREDIT: http://www.boskitchen.com/
Avo Topped Crostini
Start your morning off right with an avo topped crostini with cucumber, purple radish, pickled red cabbage and sesame seeds, courtesy of Bos Kitchen. YUM.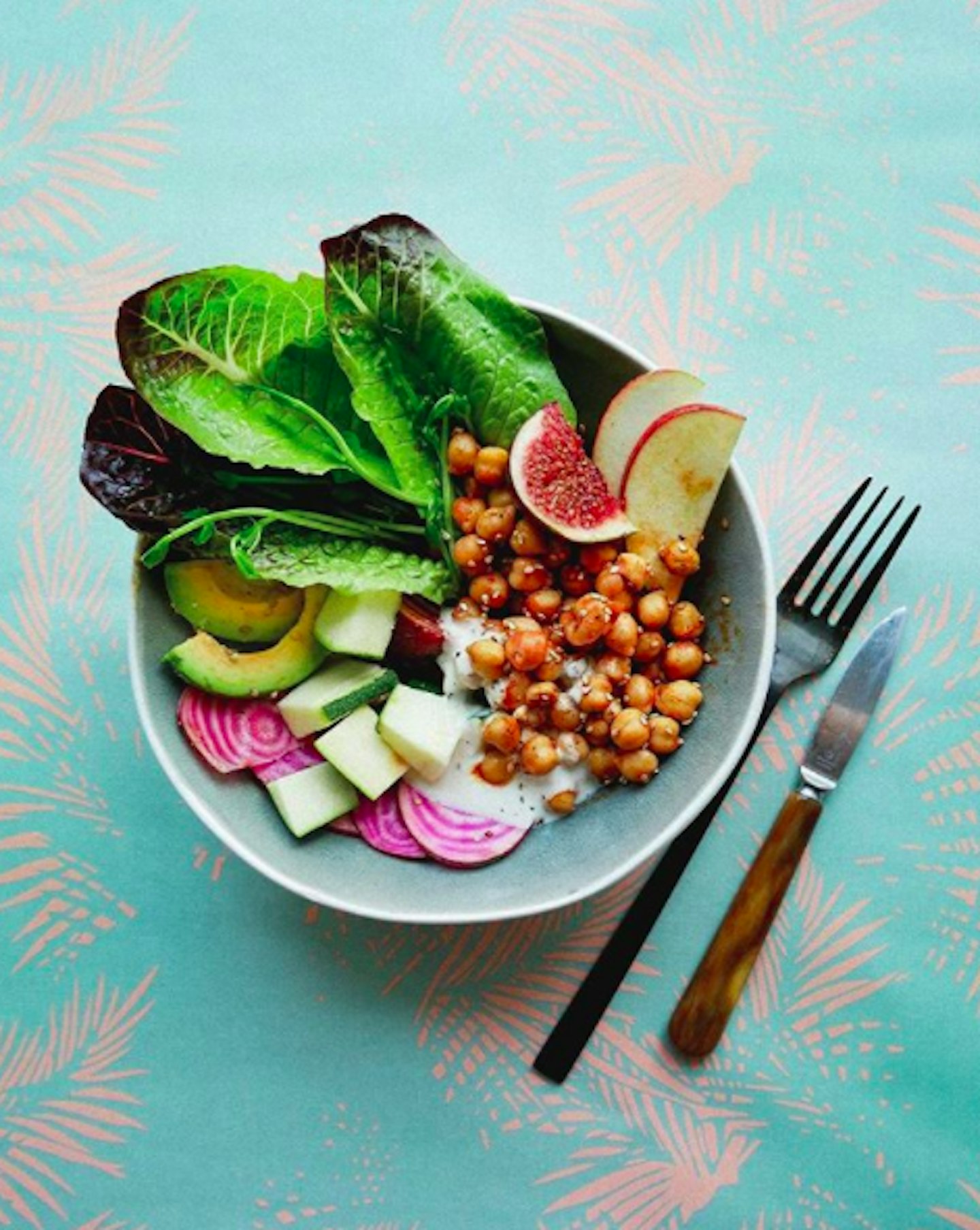 4 of 11
CREDIT: Instagram: @michalakramer
Colourful Vegan Bowl
Feed your soul with this healthy, colourful vegan bowl. It doesn't get much better than this, does it?
5 of 11
CREDIT: https://vegancarina.wordpress.com/
Macadamia and Vanilla Pancakes
Delicious macadamia and vanilla pancakes? Don't mind if we do! Get in our belly RIGHT NOW.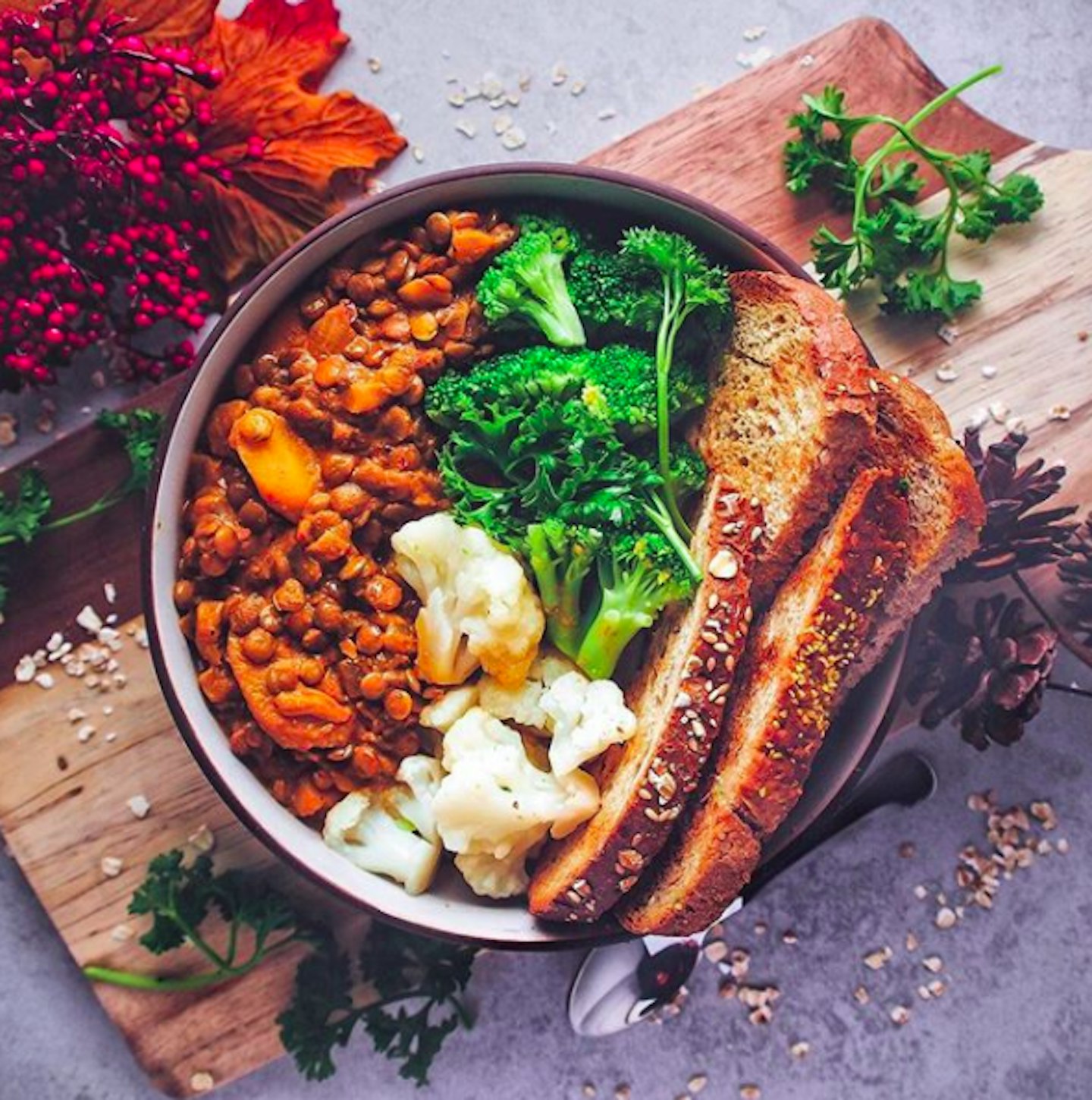 6 of 11
CREDIT: Instagram: @vegamelon
Red Lentil Curry
A healthy vegan dinner doesn't have to be boring. Treat yo'self to this delicious red lentil curry, cauliflower, parsley, broccoli, and whole grain toast combo. Mmm.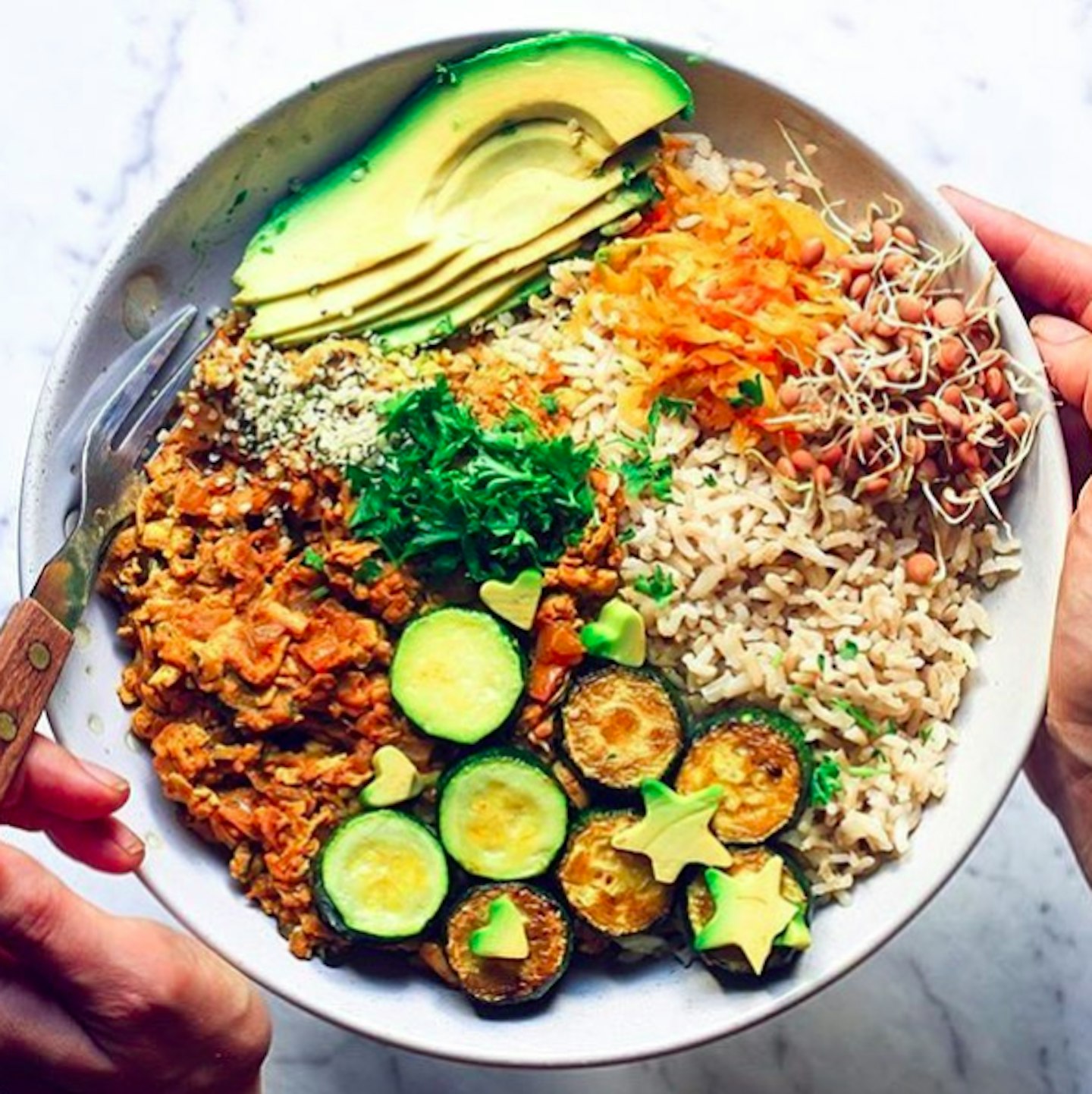 7 of 11
CREDIT: Instagram: @panaceas_pantry
Zucchini and Tofu Scramble Bowl
Feast your eyes on this smokey zucchini and tofu scramble bowl, which is perfect for a filling lunch or dinner. We love.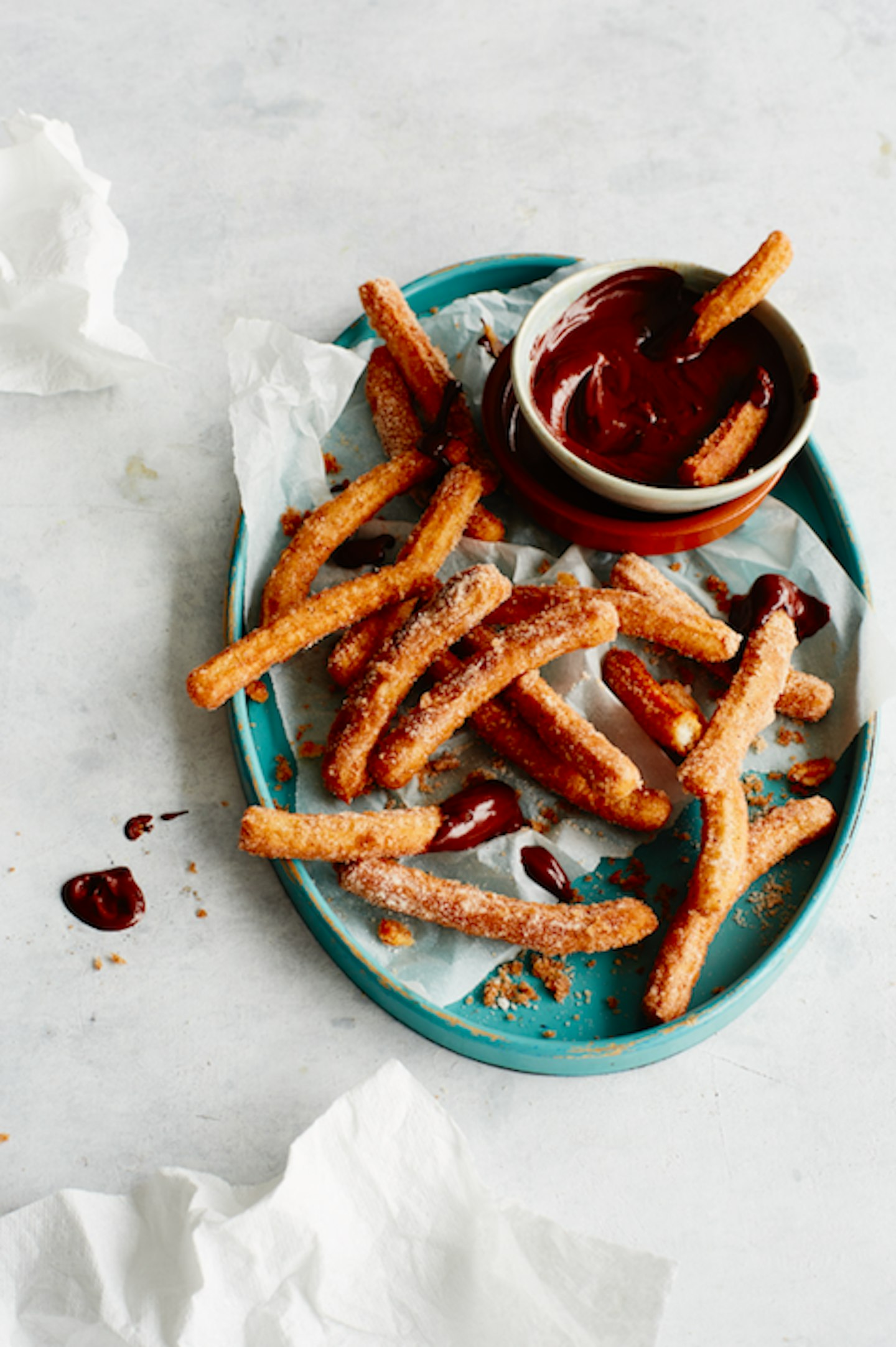 8 of 11
CREDIT: Lizzie Mayson
Spanish Beach Churros
OMG we're literally DROOLING over these lush vegan churros and chocolate dipping sauce. Find this tasty recipe in BOSH! by Henry Firth and Ian Theasby is published by HQ, HarperCollins on the 19th April.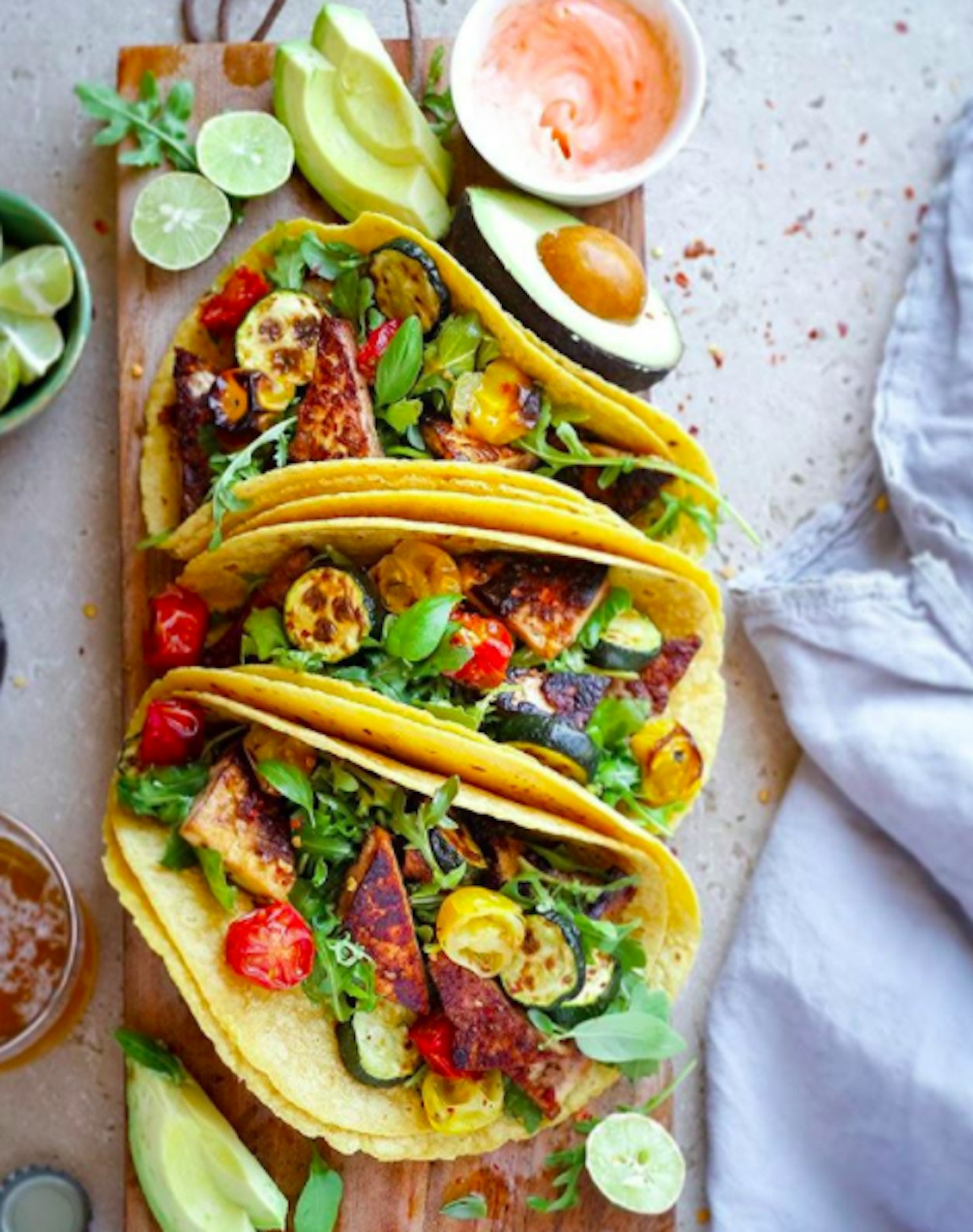 9 of 11
CREDIT: Instagram: @nathaliesader
Glazed Tofu And Grilled Veggie Taco
We'd never say no to a taco, especially when they look this damn good. Mexican night at ours, yeah?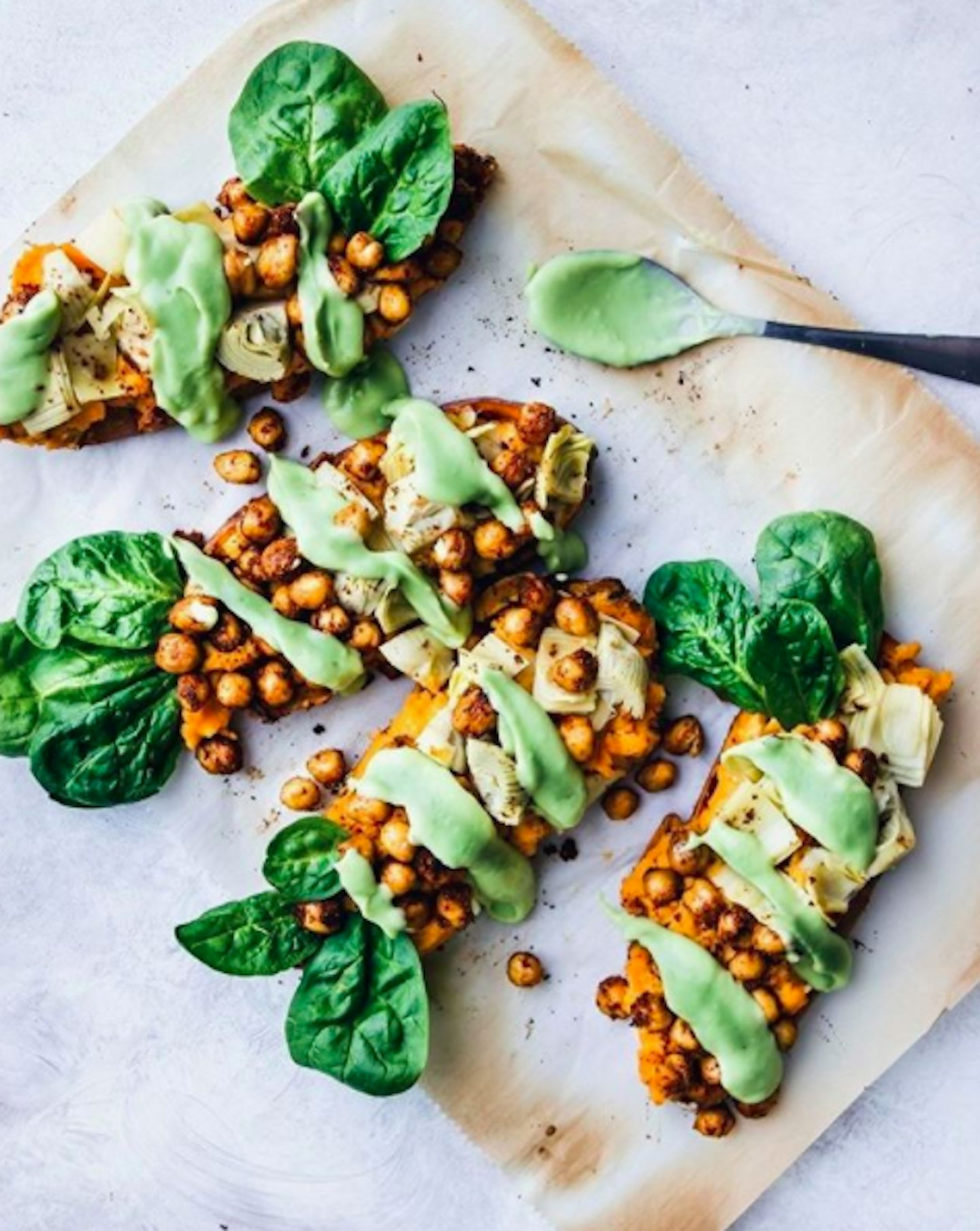 10 of 11
CREDIT: Instagram: @healthylittlevittles
Loaded Sweet Potato Boats
After a healthy meal for lunch of dinner? Try these loaded sweet potato boats - they're quick to whip up and taste DIVINE.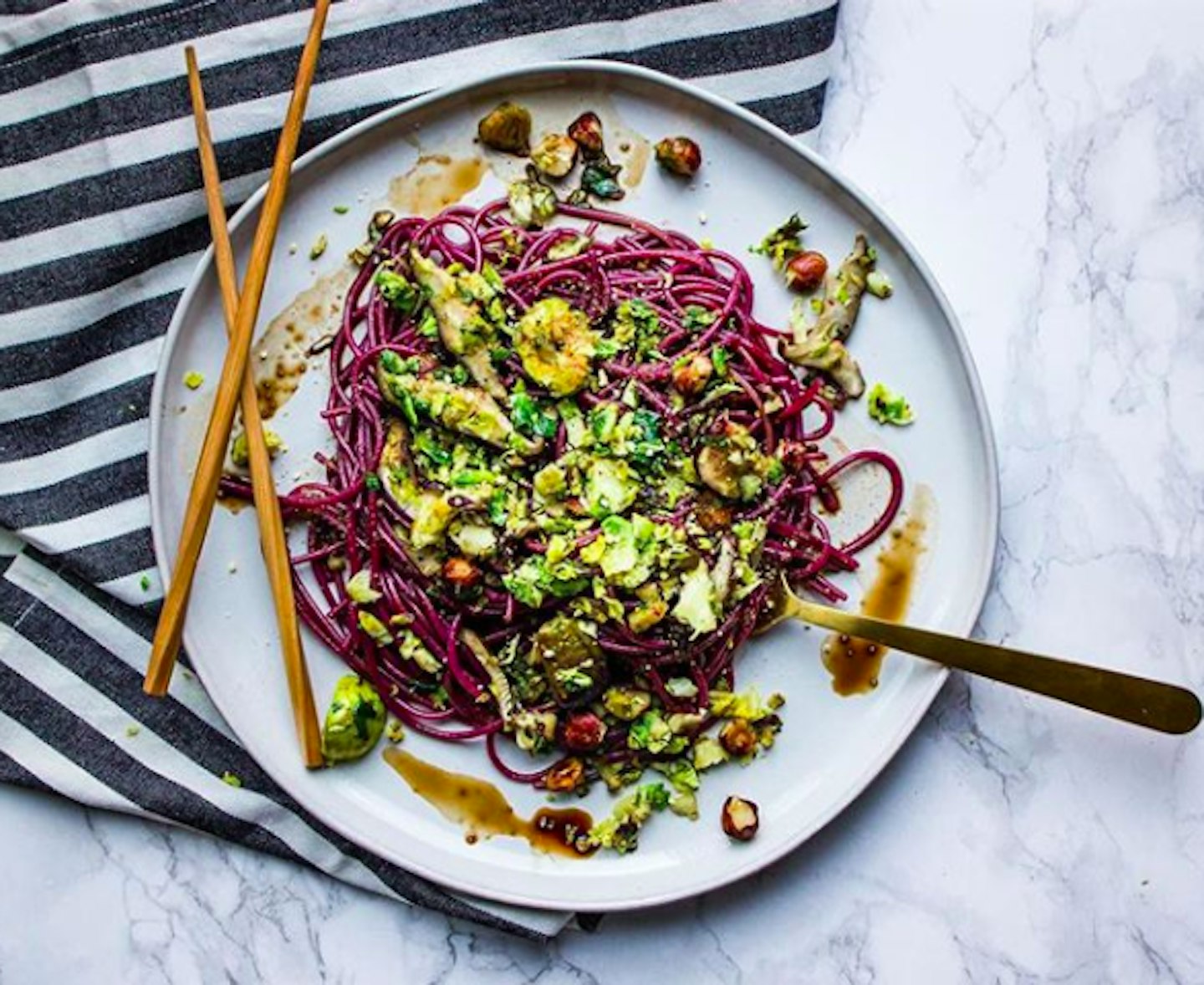 11 of 11
CREDIT: Instagram: @healthylittlevittles
Noodles with Warm Brussels Slaw
Keen for some asian cuisine? Try these noodles with warm brussels slaw. Yum, yum, yum.
In other foodie news, Baileys have launched a new Strawberries and Creamdrink.
After originally launching as a special edition in the US back in February, the Strawberries and Cream Bailey's is available to buy online and in supermarkets from 4th June.
"I scream, you scream, we all scream for Strawberries & Cream! 😱🍸🍓 You've searched for it, you've asked for it, you've waited for it... and now, it's finally here 🎉 ", a post on the official Baileys Facebook page announced.