Whilst it's one of the greatest cities in the world, the big apple is also notoriously spenny. But this doesn't have to put a stop to us channelling our inner Blair Waldorf and soaking up everything that the city has to offer- minus the private limos and designer wardrobe (sorry Blair!).
Wow walks
When picturing ourselves hitting the streets of NYC, the image of Carrie Bradshaw tottering around in a pair of Manolo's comes to mind, however, the harsh reality is that you're going to need a good old pair of comfy trainers - as we can guarantee that you'll get your steps in.
With so many famous sites to see, it can be hard to know where to begin, but a good place to start is with a sunrise walk on Brooklyn Bridge (ideal if you're suffering from jet lag). The beautiful bridge was built back in the 19th century and takes around an hour to walk across. You'll catch incredible views of the Statue of Liberty, Brooklyn Heights and Manhattan.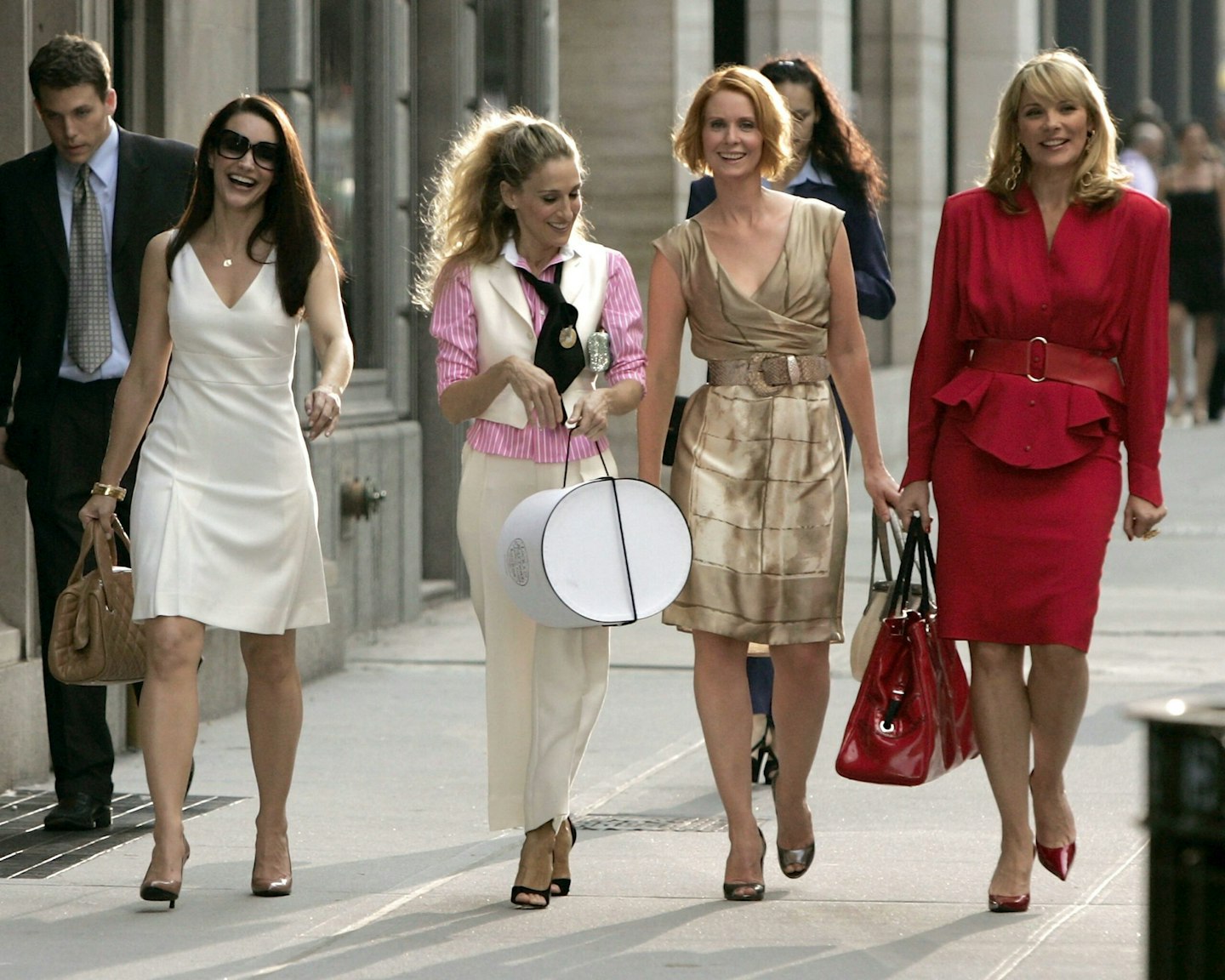 Now it wouldn't be a trip to New York without visiting Central Park. As one of the most famous parks in the world, walking through it feels like walking onto a film set, as so many movies and TV shows have filmed here. Our fave filming locations were Bethesda Terrace, located in the Southern part of the park, which is home to the Angel of the Waters fountain, where Carrie finds herself wandering around very early one morning in an episode of SITC and we also loved Gapstow Bridge which is where scenes from Home Alone 2 were filmed.
If you're looking to see the city from a different point of view- it's time to hit the High Line. Sitting 30 feet above the ground, it's a disused old metro line and the 1.45-mile-long path has been landscaped and includes beautiful plants and there are also benches along the way to rest. We started on the walkway in the Meat Packing District, and it led us to Hudson Yard, which is home to lots of shops and restaurants.
Purse-friendly stays
Good hotel deals are hard to come by in Manhattan and you'll pay a premium for an often 'cosy' (read, tiny!) room space. At Thompson Central Park in Midtown, rooms are a great size with the comfiest beds and spacious bathrooms with lovely big walk-in showers.
The hotel is positioned in a great location, just two blocks from central park and 15-minute walk to Times Square. It's also close to many subways and fifth avenue shops are just a stroll away. We'd also recommend Pod51 if you're on a tighter budget. Also in midtown, it has a selection of bright, no-frills rooms and a stylish roof bar from around £130 a night.
As a general rule, there are better deals to be had if you venture further out to Queens or The Bronx, plus you're likely to uncover some great sights which are away from the general tourist traps.
​​Welcome to the cheap seats
We love the idea of seeing a Broadway show as much as the next person, but when tickets cost an arm and a leg, spending that much money makes us cringe. However, you can score some great deals if you know where to look. Attraction tickets guarantee the best seats available at time of booking and the tickets get sent straight to your phone so there is no wasting time collecting them at the box office. Also try the TodayTix app, which is great if you know what show you'd love to see as the best deals are available when you book in advance.
To help out with seat selection, sites like Seatplan orA View From My Seat are great tools as they offer images and reviews of seats in the theatre, so you know exactly what your view will be when purchasing your tickets. This saves you from booking tickets and then finding out at the theatre that your view is obstructed.
When it comes to seeing all the sites, a City Pass is a must-have, as it will give you access to the Empire State Building, American Museum of Natural History, Top of the Rock® Observation Desk or Guggenheim Museum, Ferry Access to Statue of Liberty & Ellis Island or Circle Line Sightseeing Cruises, 9/11 Memorial & Museum or Intrepid Sea, Air & Space Museum. Whilst initially, the tickets seem pricey, if you're wanting to see everything the city has to offer, the pass is 100% worth it and will save you a ton of money in the long run. Tickets cost adult $129, Child (6-17) $109. Tickets are valid for 9 consecutive days and can be purchased online at CityPASS.com.
Also, if you want to save on museums, many have a weekly free or "pay what you wish" hour – so do your research. Families can even access the New York Aquarium if they visit after 3pm on a Wednesday.
A* eats
You'll never be short of somewhere to eat wandering the streets of New York. You can't go wrong at the famous Ellen's Stardust Diner which serves up all the American icons like waffles, pancakes, burgers and meatloaf whilst the waiting staff sing and perform as you tuck in. The diner is VERY popular amongst tourists, so be prepared to queue or arrive early.
No trip to NYC would be complete without proper New York pizza. You have to make a stop at the pizza OG's, Joe's Pizza for pizza by the slice. And the best part about it (besides being delish)? A slice only costs about $3! It's also the perfect place for celeb spotting as many famous faces have dropped by, which is documented in pictures on the wall of the restaurant itself.
If you've got a sweet tooth pop over to Serendipity 3. This restaurant definitely deserves to feature on your insta as it serves up huge portions and they are well known for their Frozen Hot Chocolate. Yes it has two straws, but we will having it all to ourselves.