The official pictures from this year's Strictly Come Dancing line-up have been released - but do you actually recognise any of them?
Jay McGuiness off The Wanted's gone and got a bob, Ainsley Harriott still looks exactly the same age despite being in showbiz since the dawn of time, then there's... well, Peter Andre. You know him, don't you.
Otherwise, here's a fun game: cover up the names at the bottom of the pics and see how many you can name as you scroll through the gallery below. A strong sense of self-satisfaction goes to the winners.
Strictly Come Dancing 2015: ALL the celebrity dancers!
1 of 15
Peter Andre
Who: The living legend who bewitched the nation, and Katie Price, by crooning extraordinary romance-bomb Insania in the depths of the Australian jungle. Fascinating Fact: Ex-wife Katie has claimed that Peter's manhood is the shape of a Sky+ remote. Might this prove a handicap during some of Strictly's faster moves? Chances Of Winning: In terms of fanbase alone, Mr A has to be a firm favourite. (Yeah, we know, you're still thinking about that Sky+ remote.)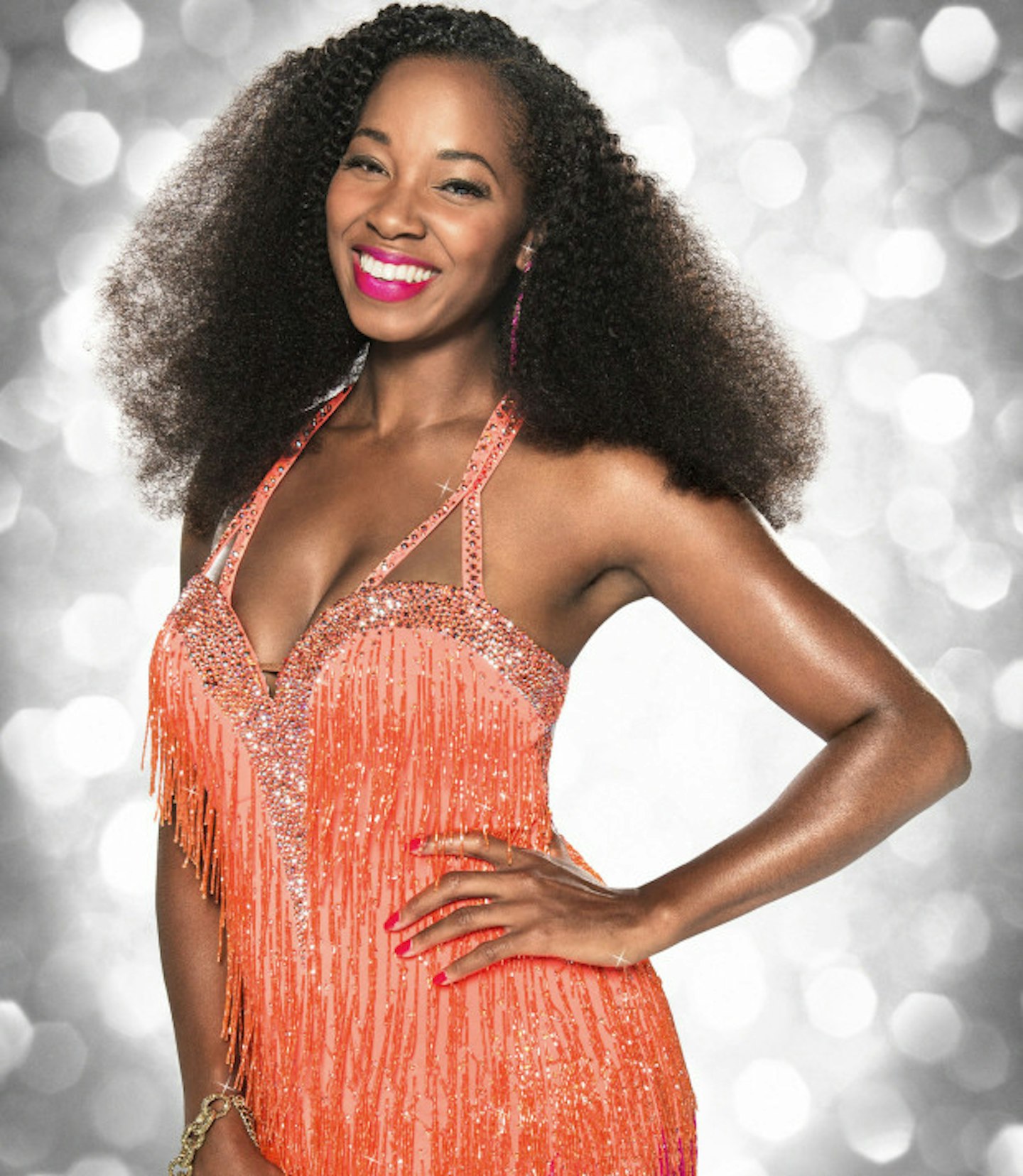 2 of 15
Jamelia
Who: Britain's very own R&B whirlwind. Jamelia's also presented TV docs – and even done some Strictly-style dance-judging on BBC Three's 2009 show Move Like Michael Jackson. Fascinating Fact: She scored her first record deal at the age of 15 after writing her own tunes with a karaoke machine. Chances Of Winning: Jamelia's dance experience, on both sides of the judge's table, have to make her a real contender.
3 of 15
Helen George
Who: Call The Midwife regular, playing glam (if alcoholic) nurse Beatrix "Trixie" Franklin. Fascinating Fact: Helen is married to TV/film actor Oliver Boot, who she met when they both acted in BBC1's Hotel Babylon. Chances Of Winning: We're not sure why, but instinct tells us Helen could be quite the mover.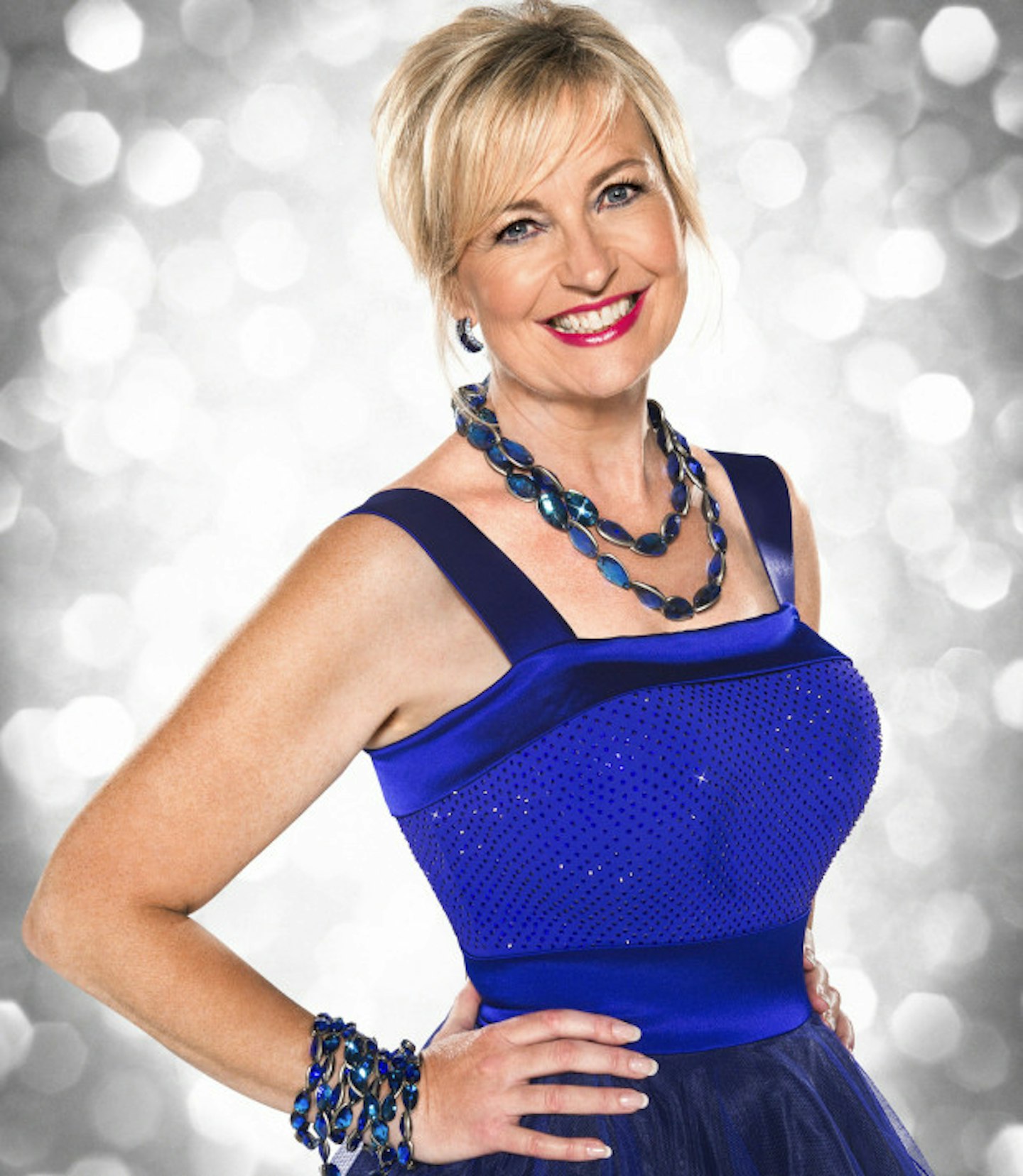 4 of 15
Carol Kirkwood
Who: BBC Breakfast's weather presenter, also seen on The Weather Show and Radio 2's Chris Evans Breakfast Show. Anything to do with weather, she's all over it like rain on a roof. Fascinating Fact: Carol's done bits of onscreen dancing here and there, including some ice skating for the BBC's New Year's Eve Special in 2006. Chances Of Winning: Her previous dance experience suggests Carol's prospects are bright, with frequent showers.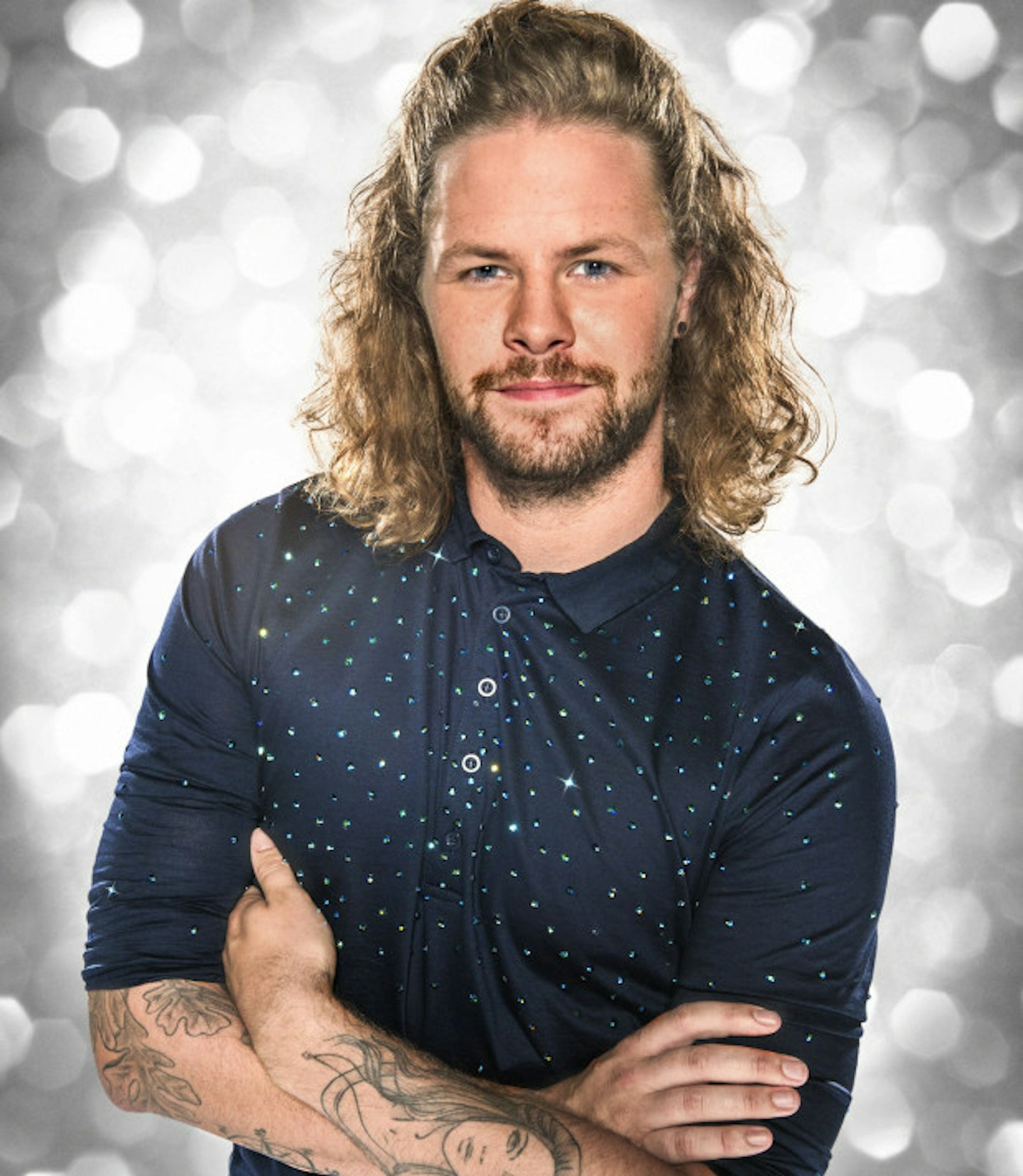 5 of 15
Jay McGuiness
Who: One fifth of rather popular boy-band The Wanted, who you may have heard of.  Currently pursuing a solo career, like the rest of his bandmates. Fascinating Fact: Jay went to a dance school at the age of 13. Hmm, this just come in handy. Chances Of Winning: High in terms of fanbase and ability. Jay's no stranger to pulling shapes, but how versatile is he? Only Strictly's emotional rollercoaster can reveal the truth.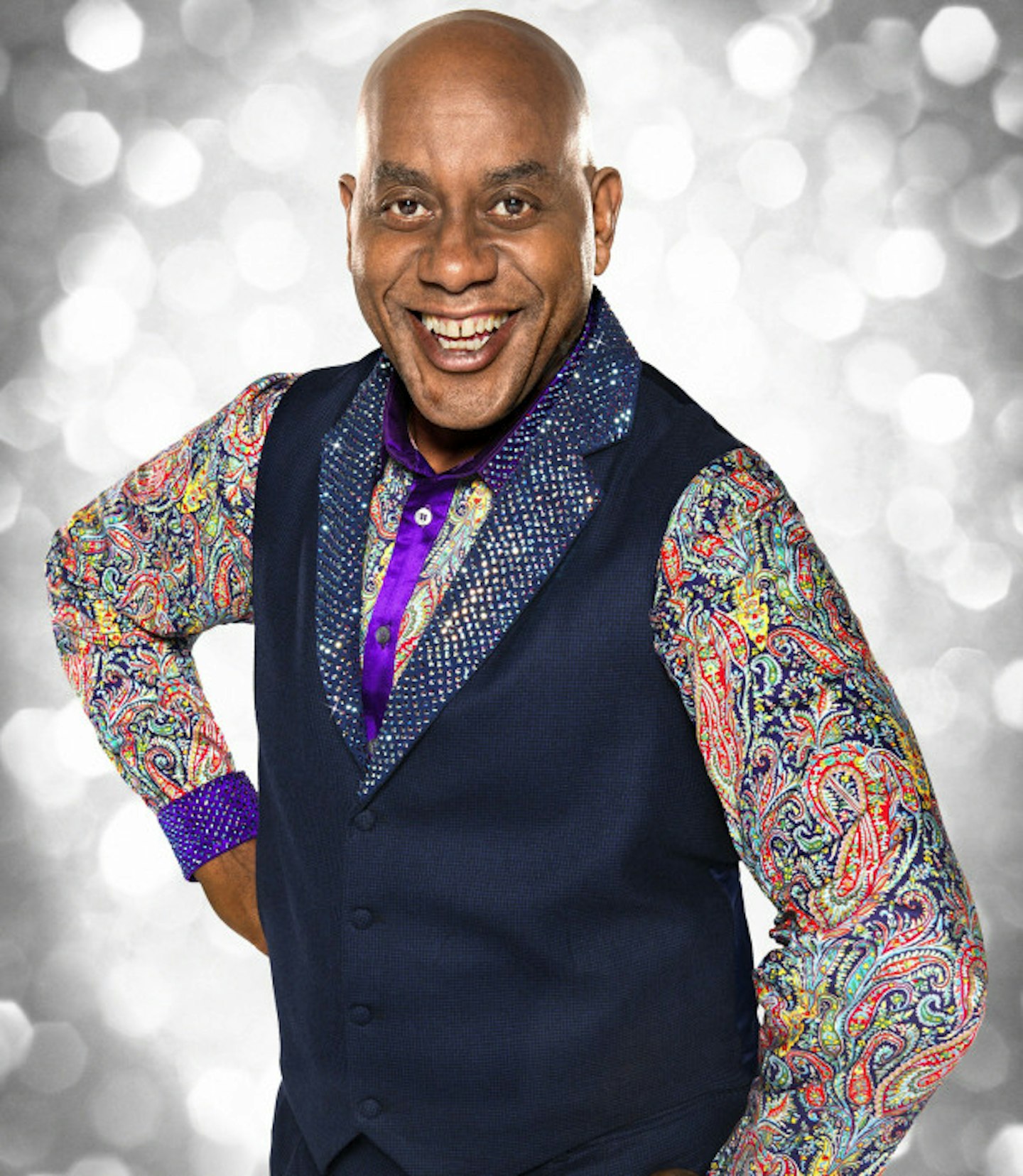 6 of 15
Ainsley Harriott
Who: Former presenter of the first wave of BBC kitchen-based TV competition shows: Ready, Steady, Cook and Can't Cook, Won't Cook. Regular owner of infectious grin. Fascinating Fact: Before cuisine consumed his life, Ainsley was half of The Calypso Twins, a musical duo who scored an early 90s hit with World Party. Chances Of Winning: Low, unless Strictly inexplicably becomes a speedy-cooking championship.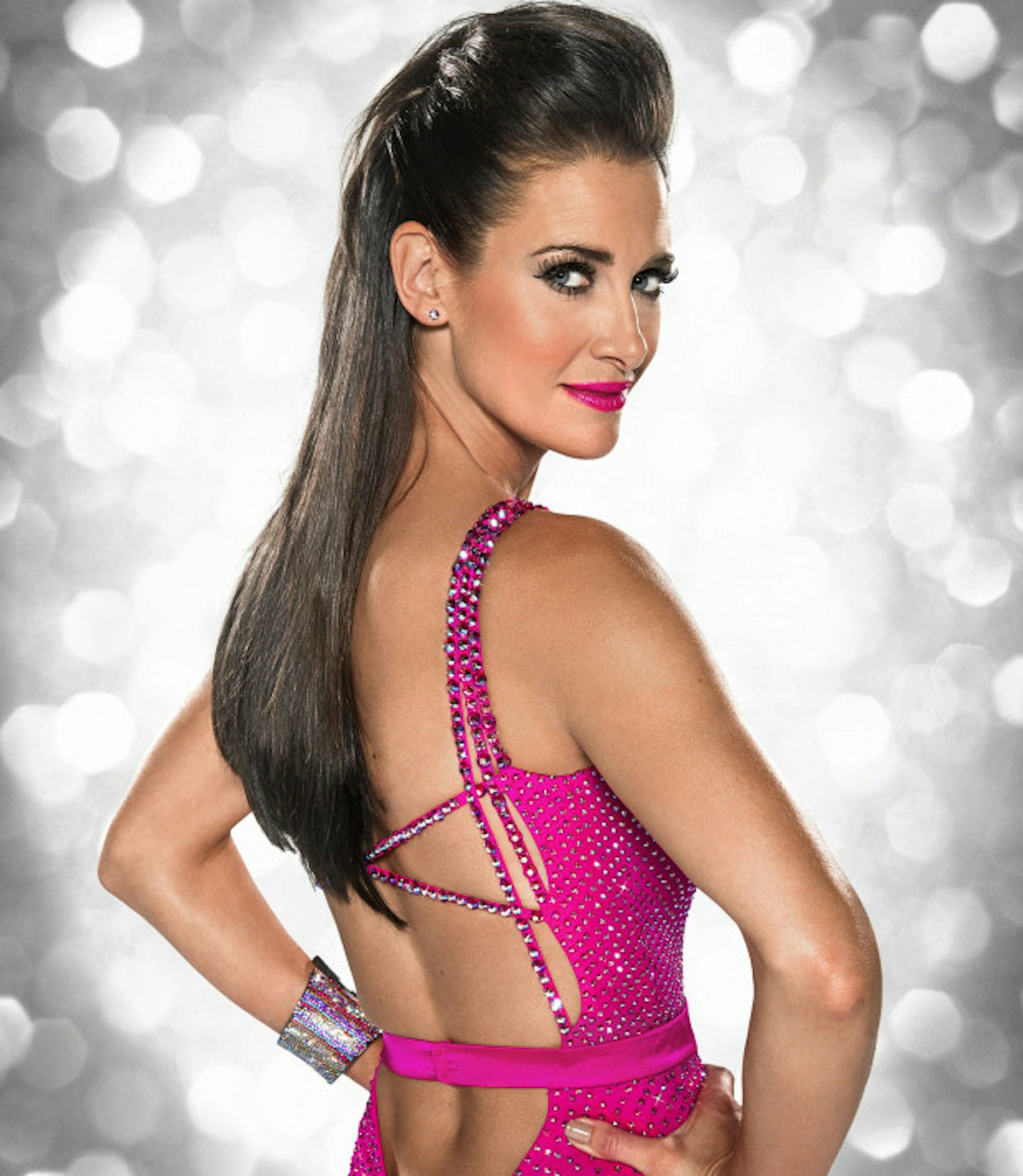 7 of 15
Kirsty Gallacher
Who: Scottish TV presenter of things like Kirsty's Home Videos, Channel 4's The Games, Sky1's Gladiators and most recently Sky Sports News HQ.   Fascinating Fact: While growing up in Virginia Water, Kirsty had former Strictly godfather Bruce Forsyth as a neighbour. What a Brucie Bonus. Chances Of Winning: High. Let's not forget: Kirsty not only won The Games in 2005, but went on to present it. Look out, Tess, Claudia and Zoe!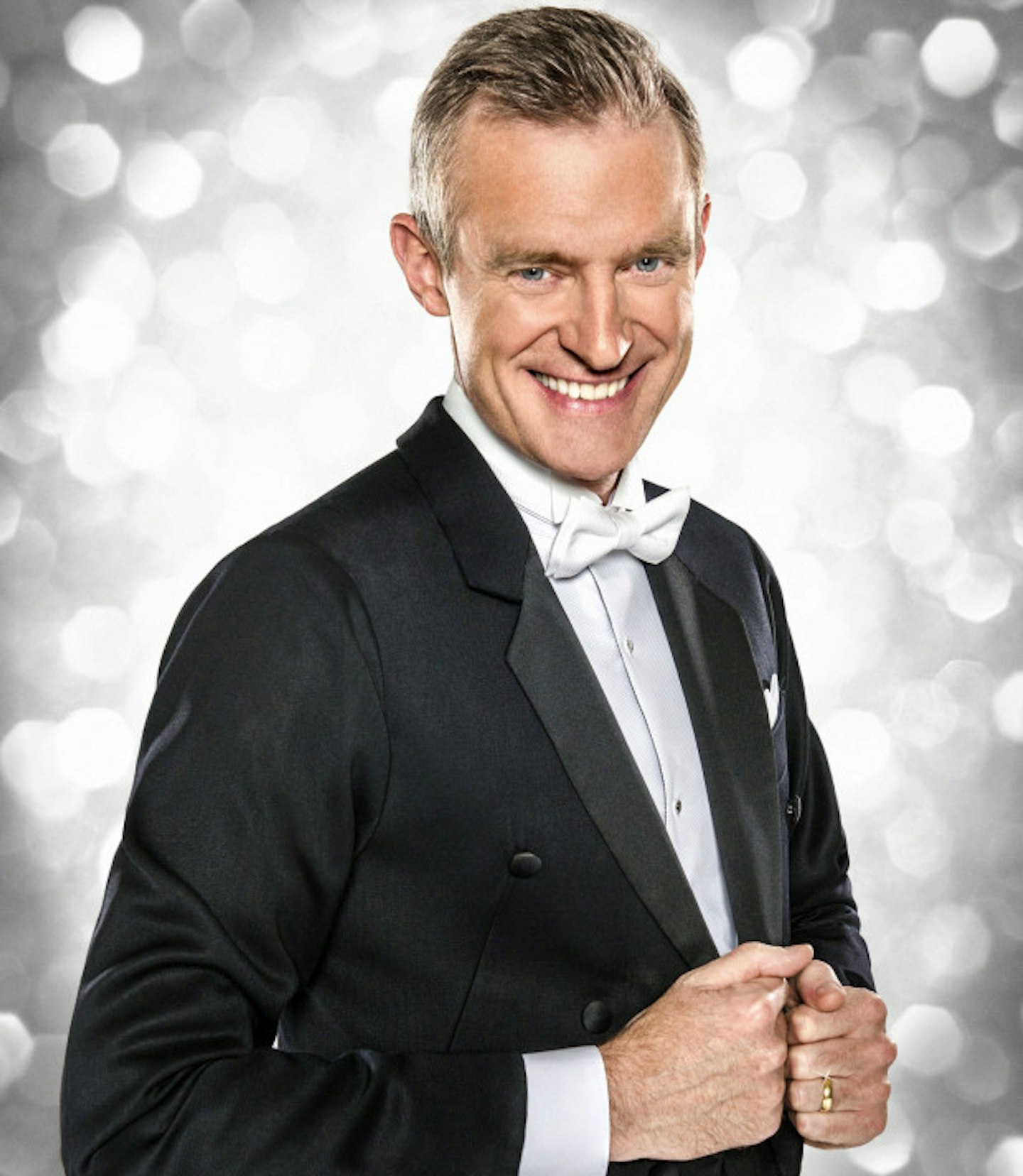 8 of 15
Jeremy Vine
Who: Radio 2 presenter with a legendarily direct interviewing style. He's also an author and a BBC news presenter, having reported from war zones. But how will he survive on Strictly's shiny dancefloor? Fascinating Fact: His favourite song is AC/DC's Whole Lotta Rosie, so brace yourself for air-guitar elements in his performance. Chances Of Winning: We sense little magic in this man's feet.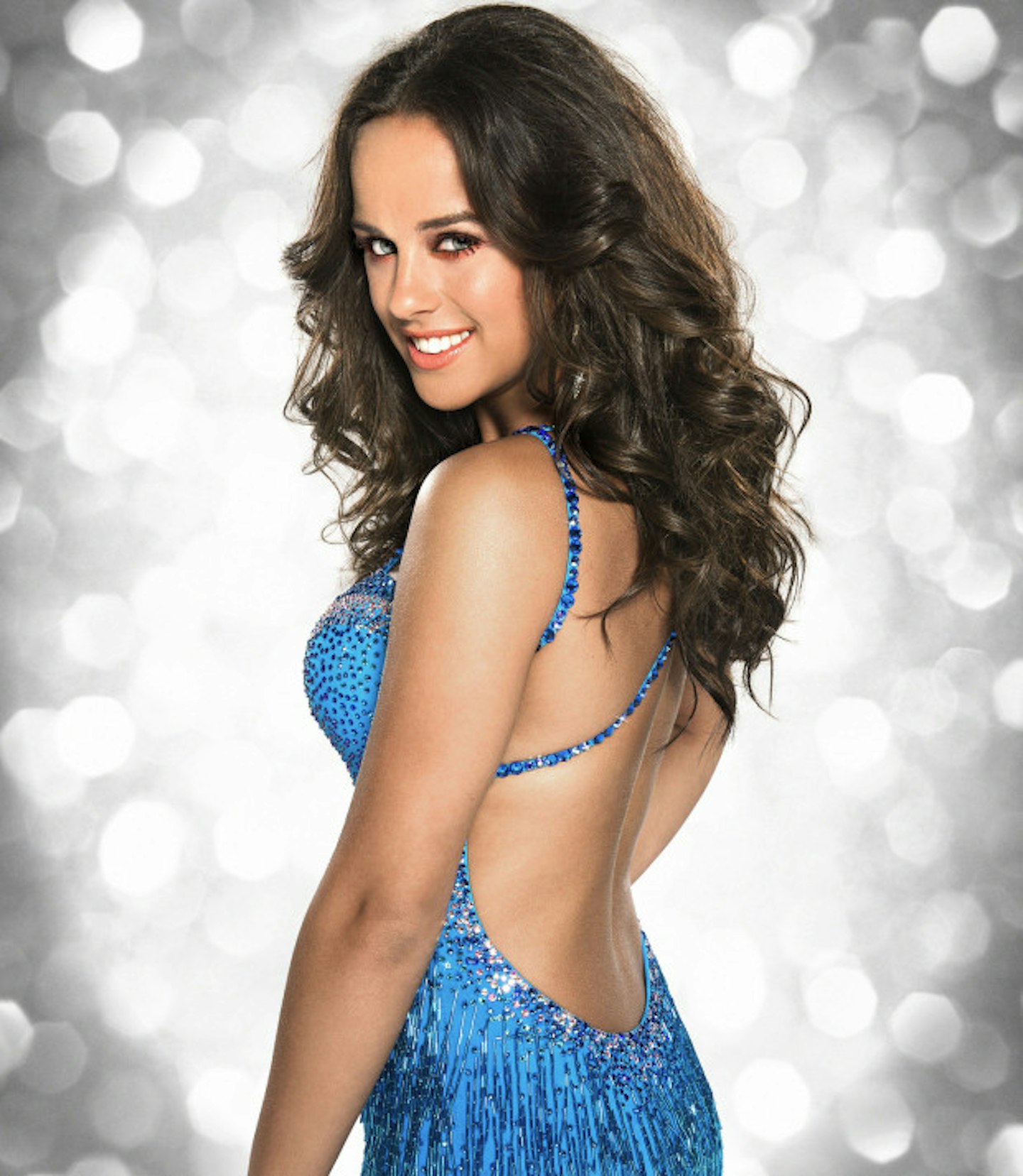 9 of 15
Georgia May Foote
Who: She played Chesney Brown's unfaithful girlfriend Katy Armstrong on Corrie from 2010 till March this year, when the character jetted off for a new life in Portugal. Fascinating Fact: Before her acting career really bloomed, Georgia specialised in portraying murder victims, including one in the BBC's Life On Mars. Chances Of Winning: We have high hopes for the plucky 24-year-old.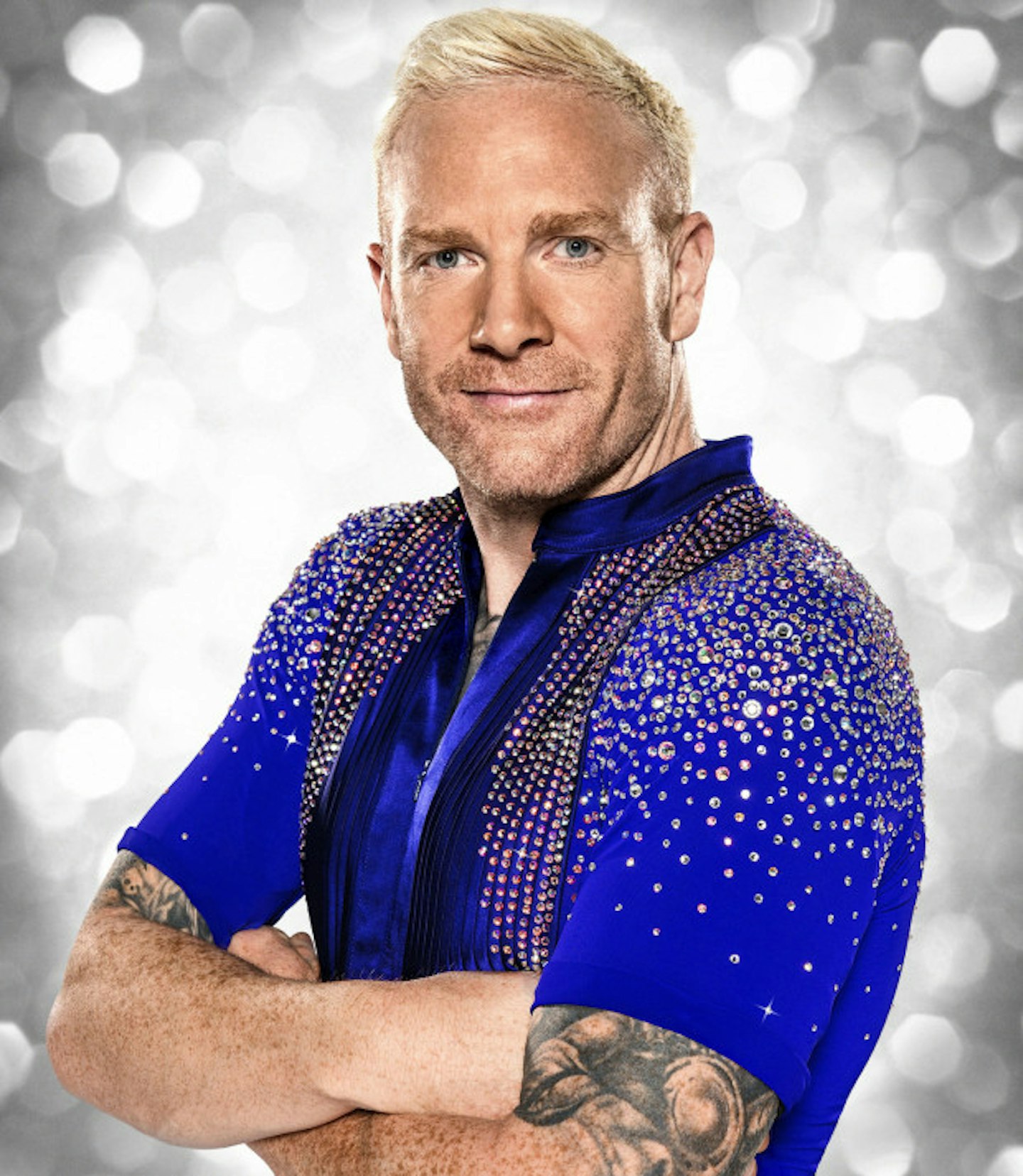 10 of 15
Iwan Thomas
Who: Brit sprinter and former European and Commonwealth Games champ. He retired from athletics in 2012, having suffered a string of injuries over the years. Fascinating Fact: You may have seen Iwan in various TV competition shows, like Celebrity MasterChef, The Real Hustle and Total Wipeout. Chances Of Winning: Provided old injuries don't hamper him, Iwan has the physical prowess. But does he have the fanbase?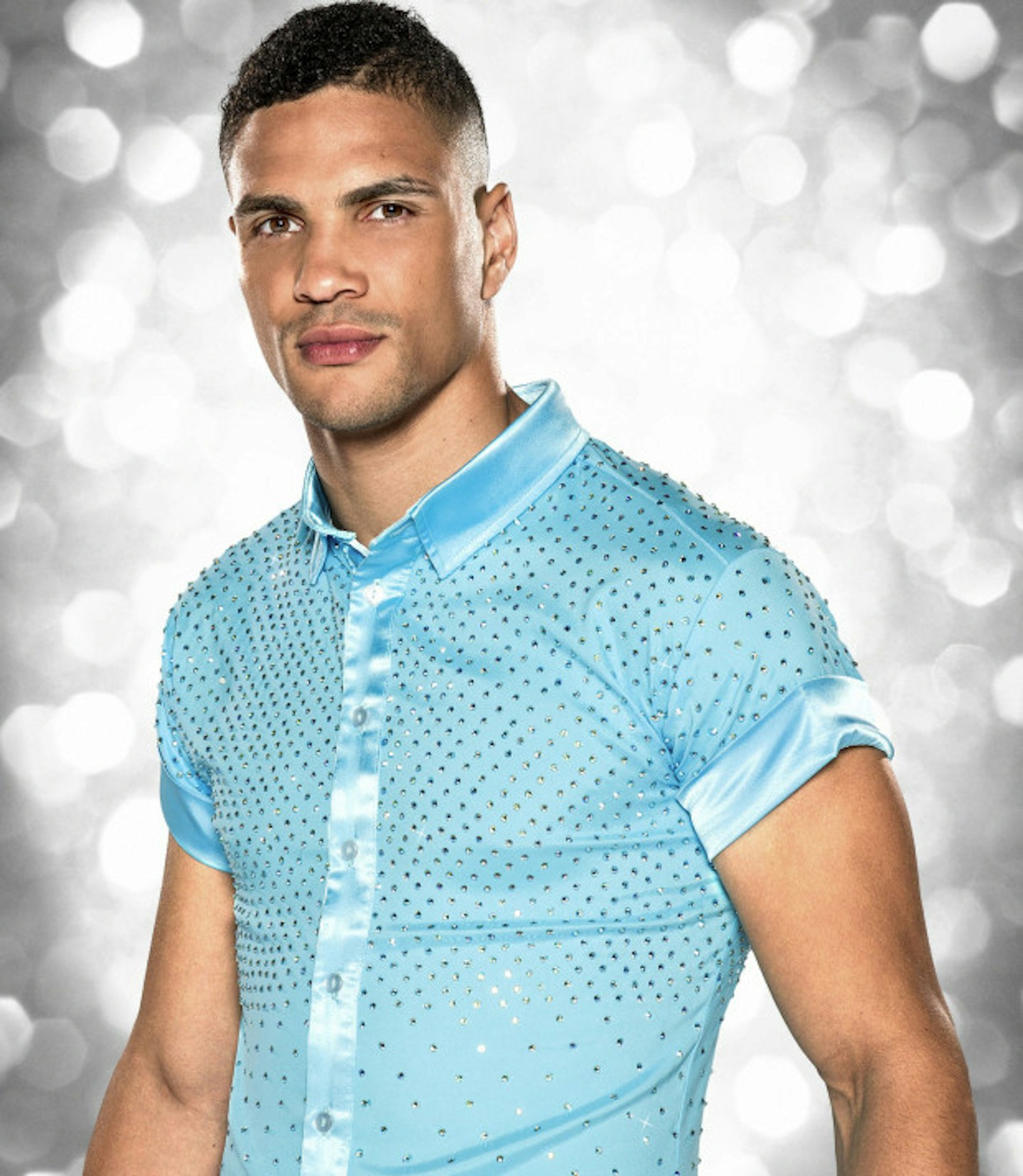 11 of 15
Anthony Ogogo
Who: The Olympic boxer, who took a bronze medal home from the London 2012 Games. Claims he's doing Strictly because of a shoulder injury which has made boxing impossible until December. Fascinating Fact: Anthony regularly shares sage wisdom with his 78K followers, in tweets such as, "Have a great day. Go and smash it whatever you're doing!" Chances Of Winning: Pretty good in terms of the judges' influence. Would tell Anthony Ogogo to his face that he's rubbish?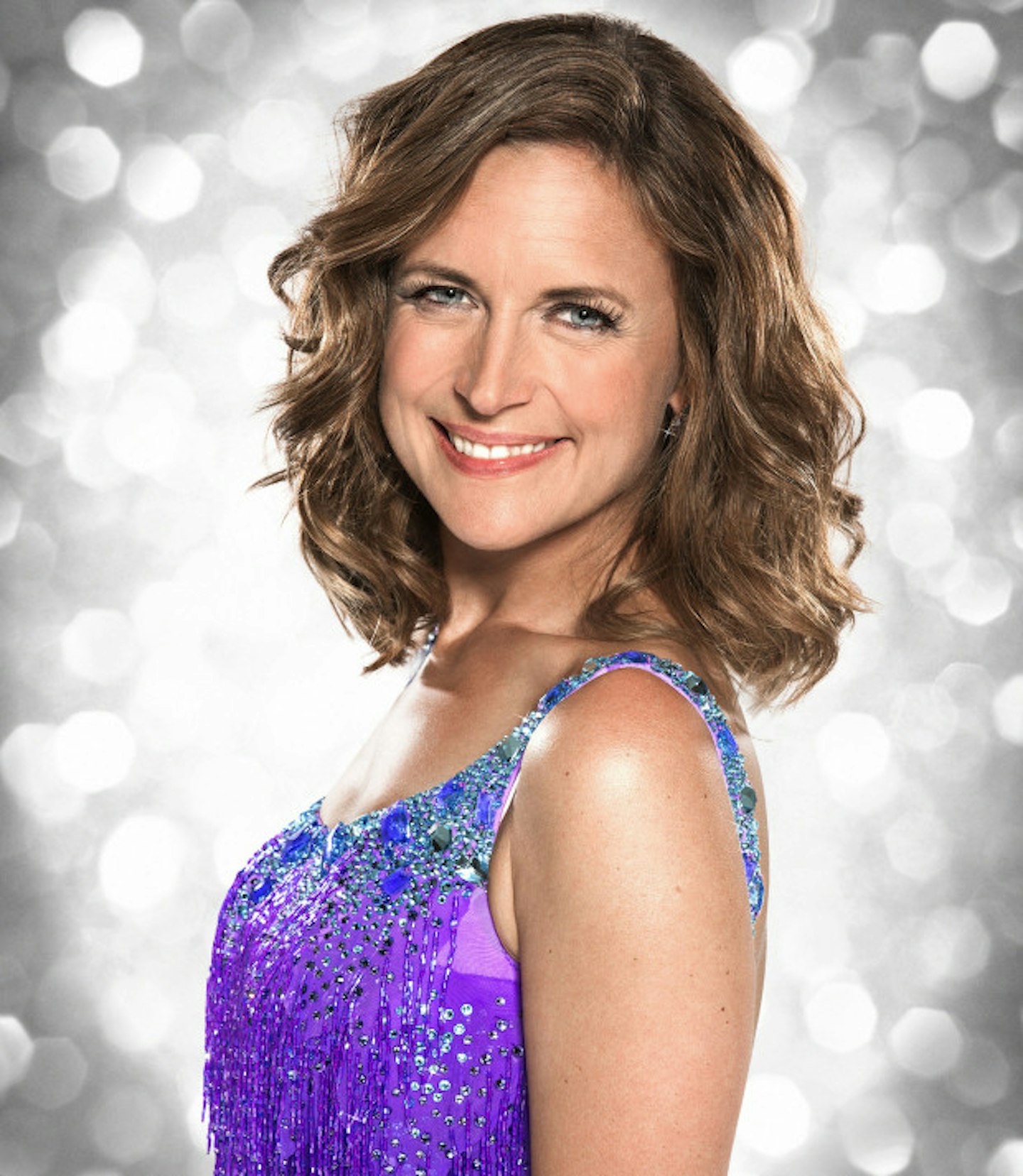 12 of 15
Katie Derham
Who: The journalist and presenter of various shows for TV and radio, having flitted from the BBC to ITV and back again. Enjoys a spot of violin-playing. Fascinating Fact: Katie has about 8000 Twitter followers and is a serial retweeter of anything to do with BBC Proms. Chances Of Winning: Fairly high, if she's as obsessive about practising as she is about RT-ing.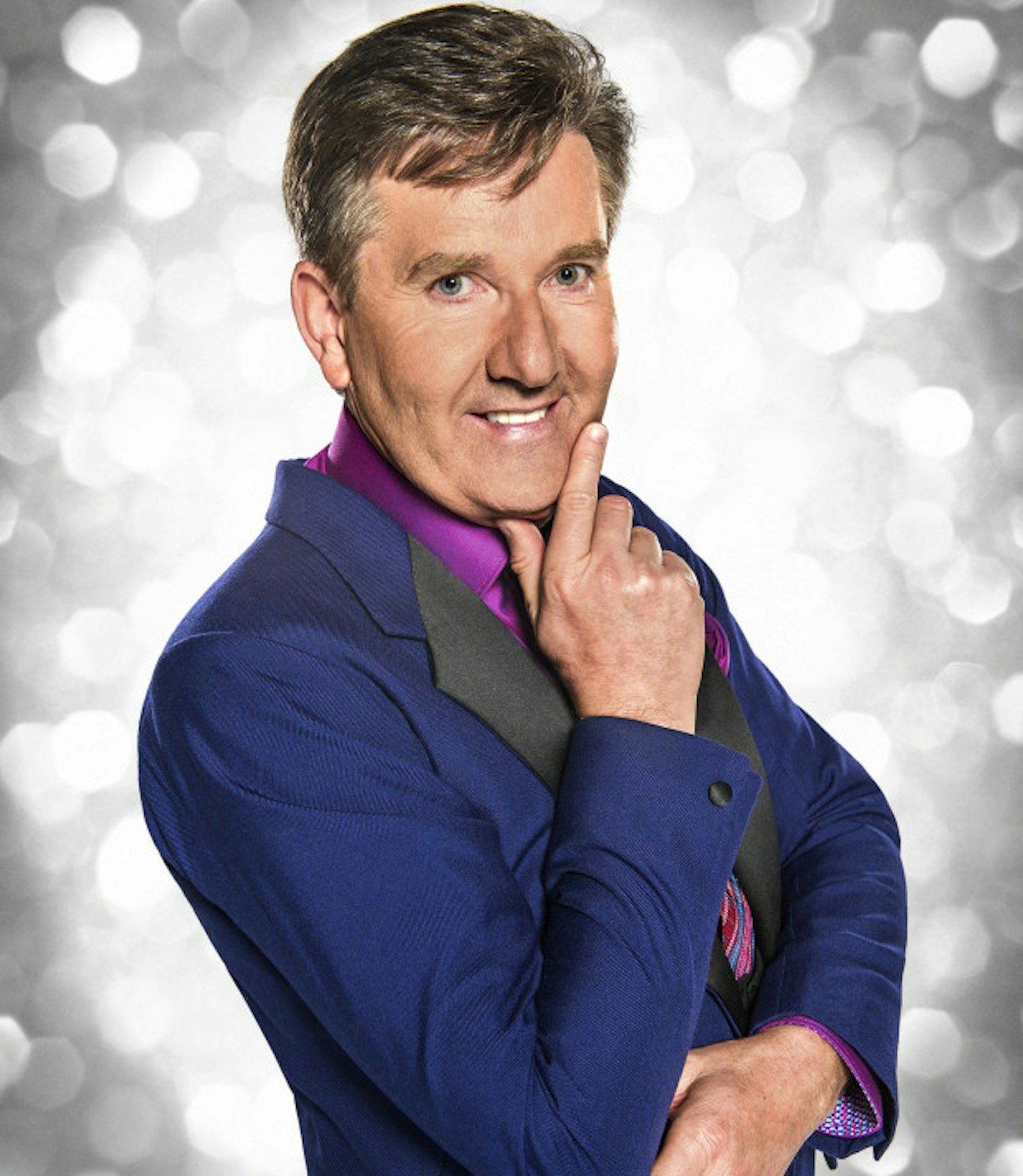 13 of 15
Daniel O'Donnell
Who: Wildly successful Irish singer, majoring in country and folk music. In 2012, he became the first artist to have a different album in the British charts every year for 25 years. Fascinating Fact: Among Daniel's biggest celeb fans is author Marian Keyes, who tweeted, "I'm so excited about him being on Strictly I've gone temporarily BLIND". Chances Of Winning: The man's homeland fanbase would be a huge advantage, if only viewers in the Republic of Ireland were allowed to vote…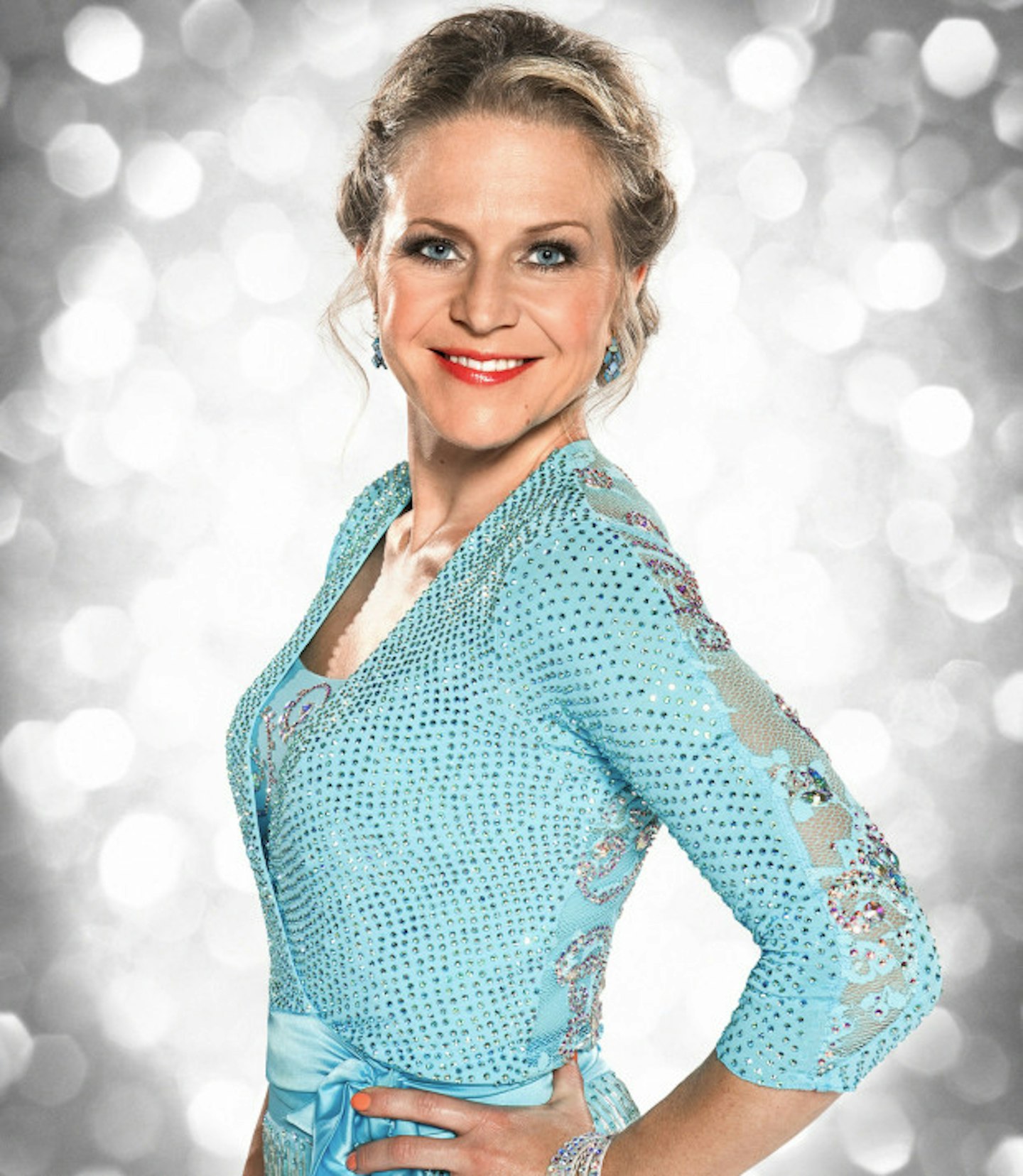 14 of 15
Kellie Bright
Who: Acts in EastEnders as Linda Carter, wife of Mick (Danny Dyer). She's done lots of other TV including Holby City, Casualty and Vera. Fascinating Fact: Kellie had a role in the 2002 movie Ali G Indahouse, as Ali G's missus Julie, aka "Me Julie". Chances Of Winning: Fair to middling – she could be this year's Sunetra Sarker, who reached Week Nine last year.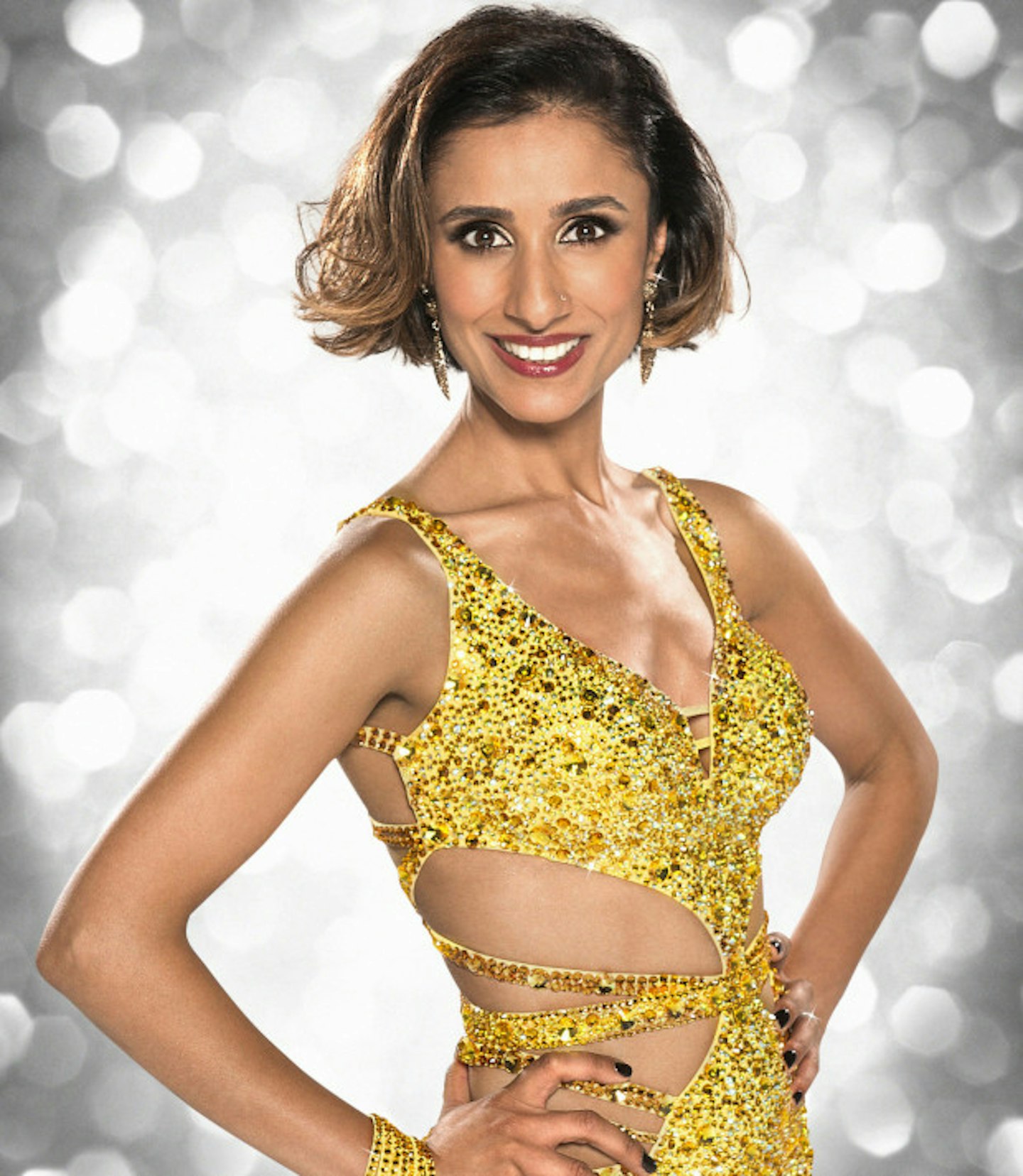 15 of 15
Anita Rani
Who: TV and radio presenter who's worked for almost every UK broadcaster you could name.  Her latest gig is the rural affairs extravaganza Countryfile. Fascinating Fact: Anita was one of the BBC's presenters for the 2011 Royal Wedding. Seeing only her top half, viewers remained unaware that she was secretly dancing throughout. Possibly. Chances Of Winning: So-so. Anita claims to be "terrified" by Strictly – but could this just be a ruse, so she can blind us with her years of secret training?