Hilarious Yorkshire baketress Sandy Docherty has become the fourth Great British Bake Off contestant to leave the tent after her crème brûlées failed to impress Mary Berry and Paul Hollywood.
After a pretty disastrous hour of Sandy's custard failing to set, then her three cheesecake tiers completely collapsing on top of each other, Paul and Mary sent her home – but not before Sandy got her own back by pretending to throttle Paul.
Speaking after her disappointing session in the tent, Sandy said: "My crème brûlée not setting was gobsmackingly shocking. There was no one more surprised than me when Paul cracked it and it wasn't set.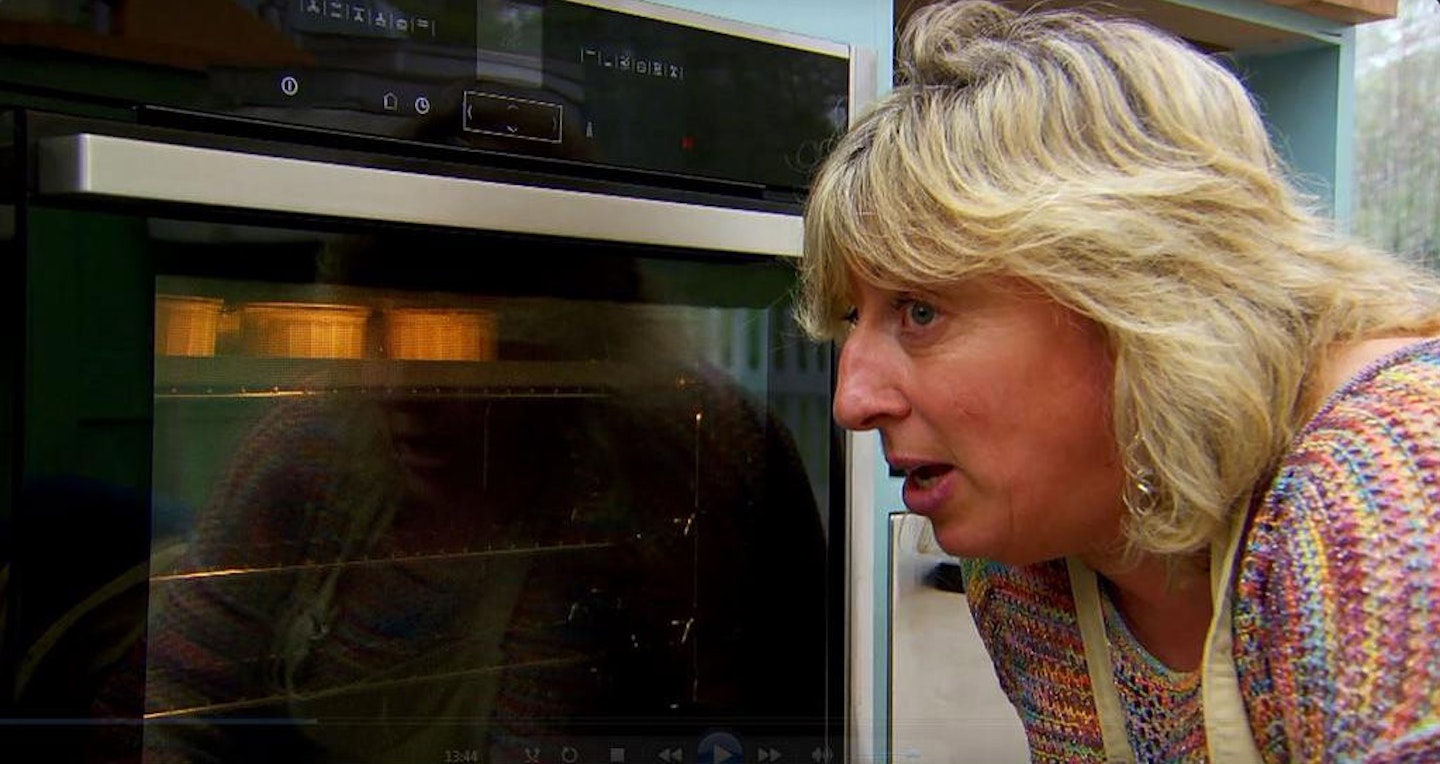 "It's never happened before, and I should have trusted my gut instinct and raised the oven temperature."
Aww, pet, it's alright – we'd still have eaten it.
Paul had even joked that she'd forgotten to turn the oven on, while Mazza Bezza turned her nose up at Sandy's liquorice flavouring, so she only had the Showstopper round to pull things out of the bag.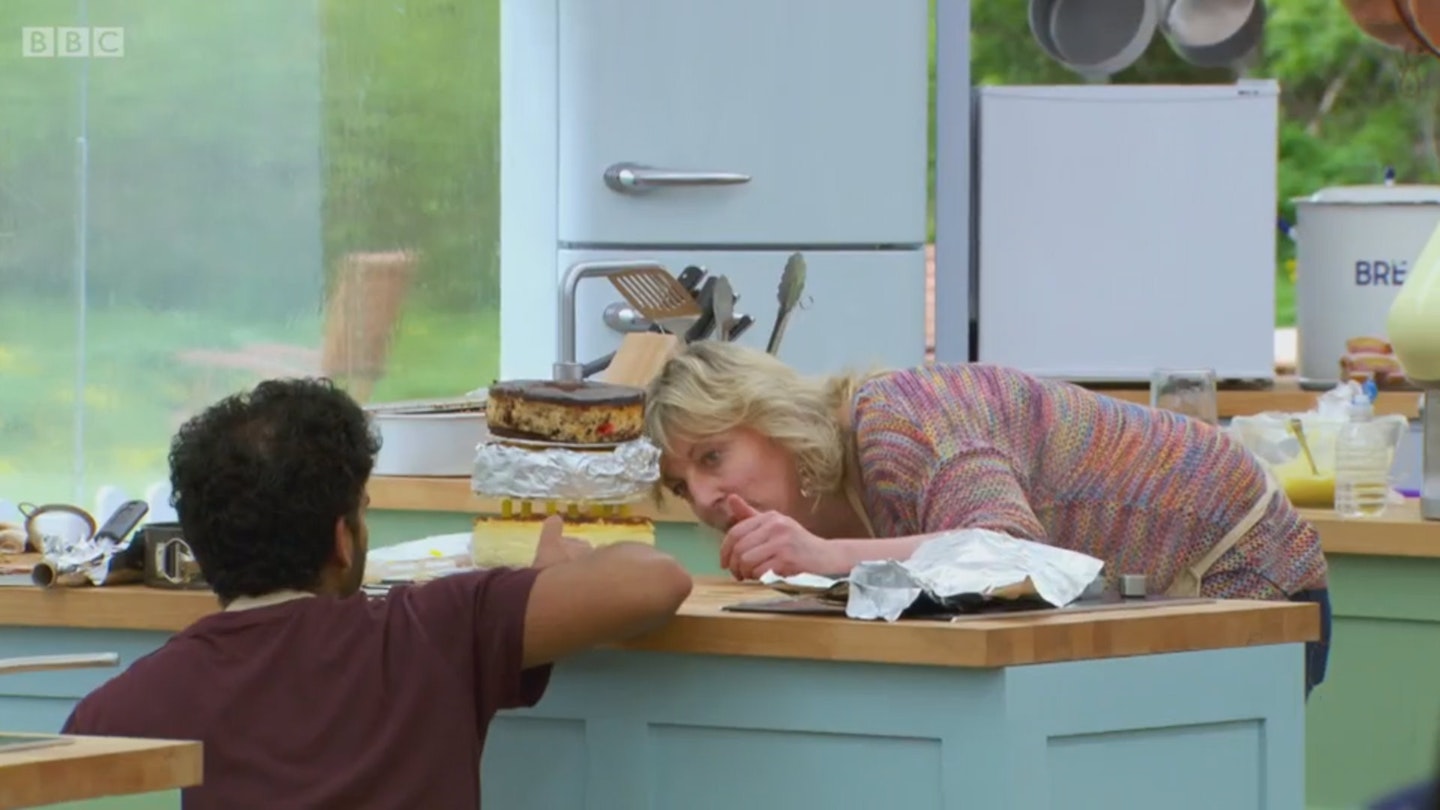 Unforch, her three cheesecakes didn't cool down in time, so she couldn't stack them in tiers like the other contestants had.
Paul and Mary branded her base "raw" and decided it was time for her – and those incredible sparkly shoes – to go home.
She took to Twitter this morning to thank her fans for their support.
Next week it's the 'free-from' theme, so expect plenty of weird dough and strange textures.
Catch Week 5 of GBBO next Wednesday from 8pm on BBC1.
GBBO 2015: The maddest moments of Great British Bake Off of all time
GBBO 2015: The maddest moments of Great British Bake Off of all time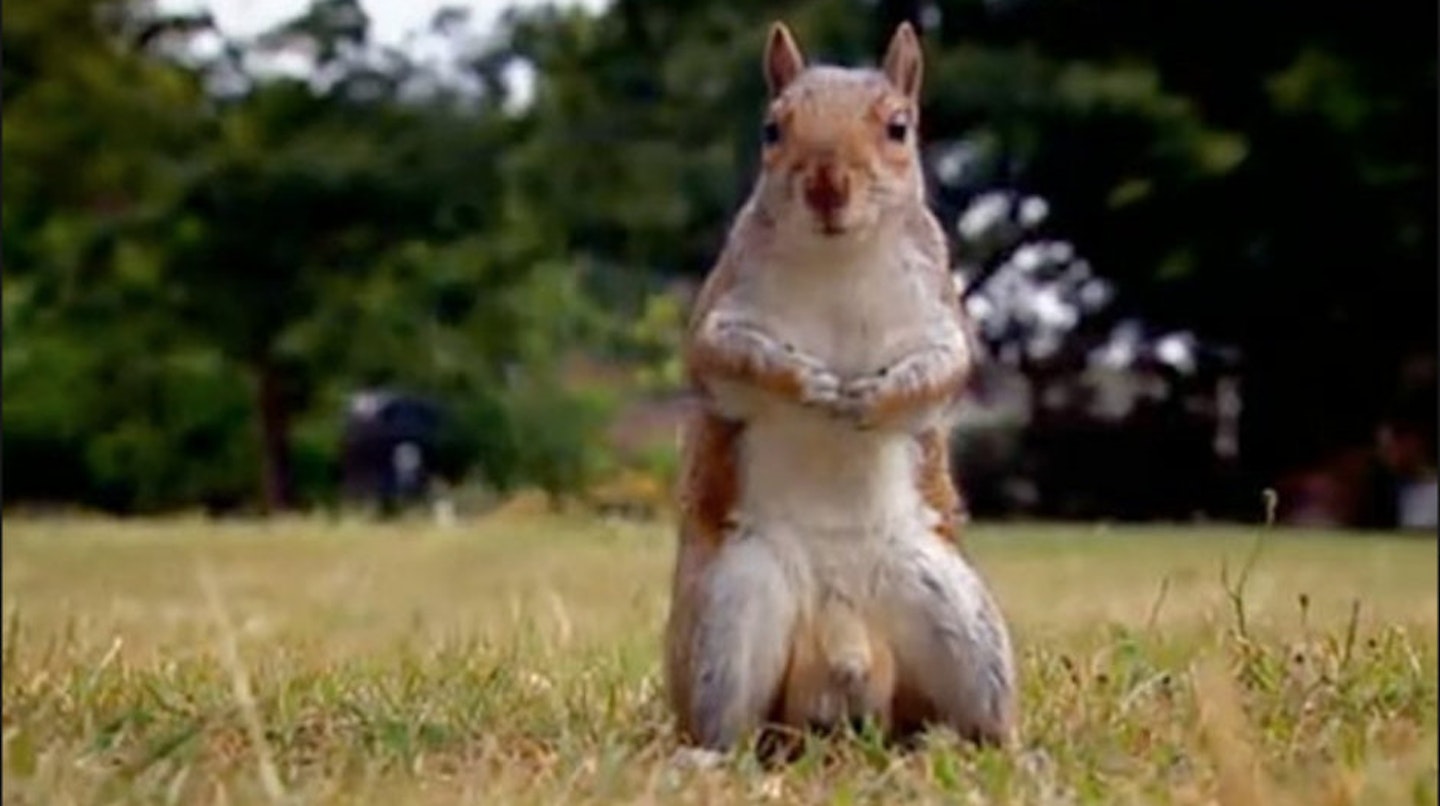 1 of 12
Series 1: The squirrel's nuts
Forget the excitement inside the tent: literally all anyone was looking out for during the opening credits was this little fella and his, er, stash of nuts. It looked a bit like he was sitting on a squirrel-sized space-hopper, but they were actually his genitals. Still blows our mind.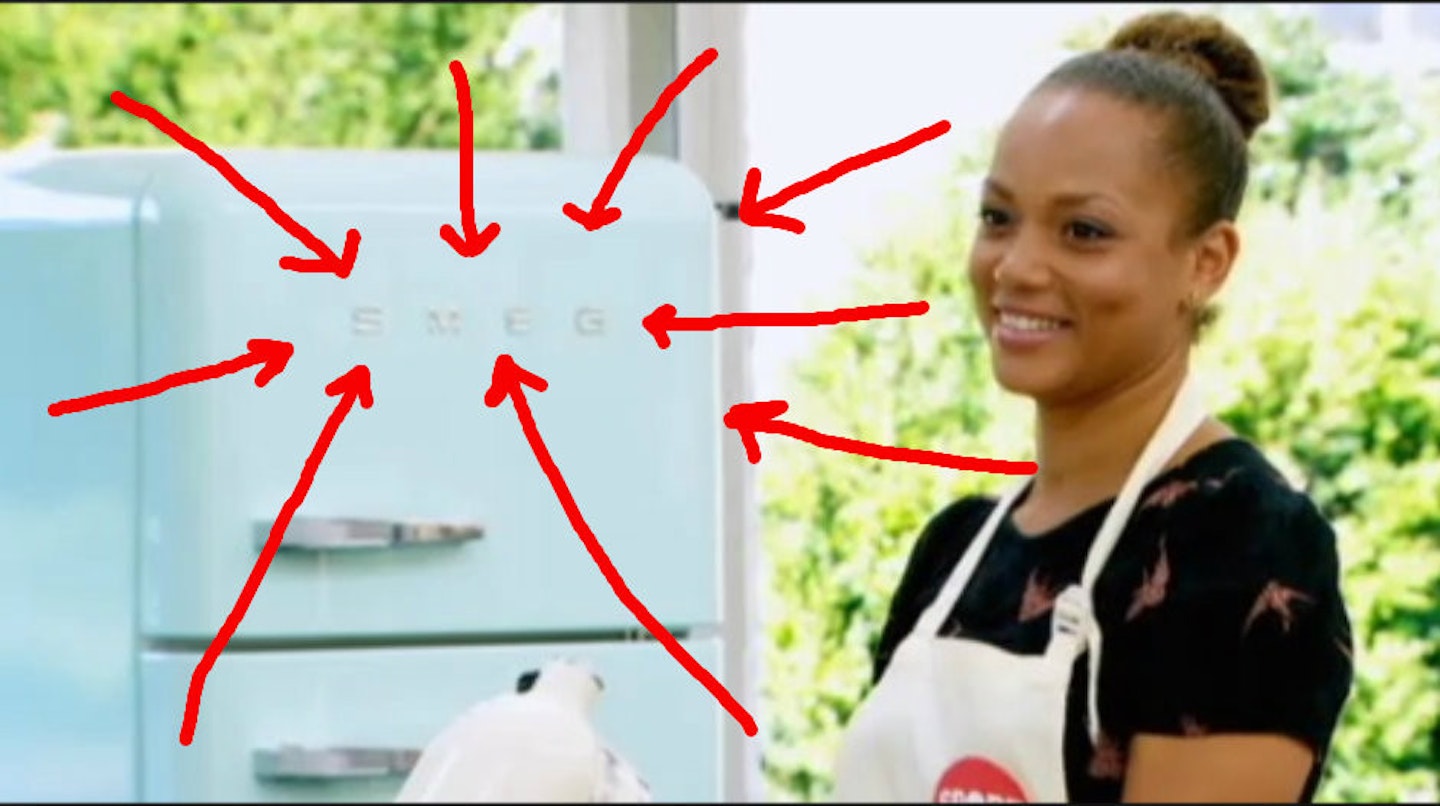 2 of 12
Series 1: Too many fridges
Someone actually made an official complaint about the number of Smeg fridges spotted on the programme, saying it amounted to product promotion. This, quite literally, was the most British complaint ever written of all time. FRIDGES, FFS.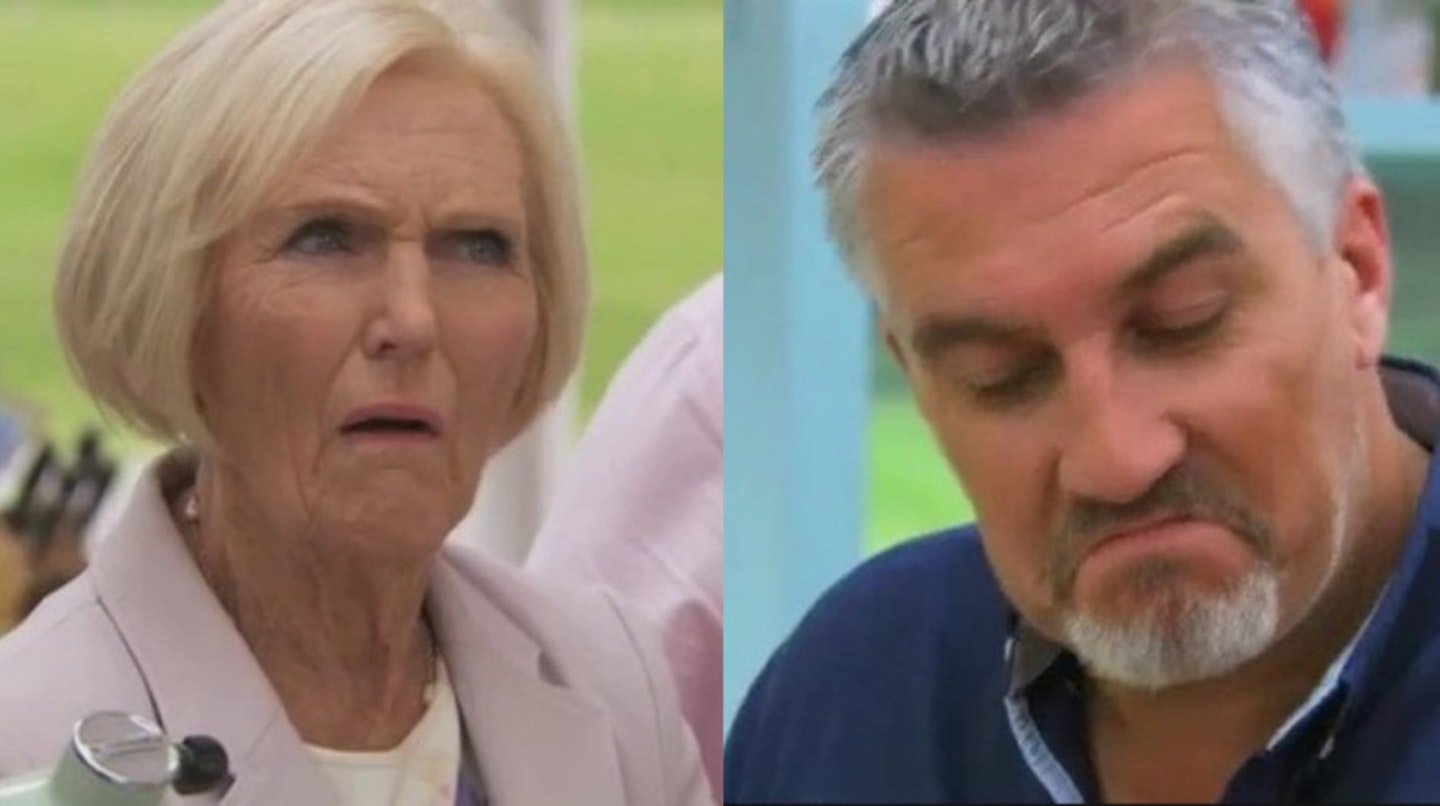 3 of 12
Series 1: Mary vs Paul
We don't think of these two as anything other than BFFs who stay in a giant marquee talking about cakes year-round until the BBC camera crew come and find them again. But Mary and Paul allegedly had a huge behind-the-scenes barney about their respective talents in the kitchen, specifically about cupcakes. Incredible, yes. Presenter Mel confirmed that it took the fiery pair FOUR HOURS to put aside their differences and get on with filming. We like to think it was resolved with a good old-fashioned arm wrestle, which Mary – naturally – won.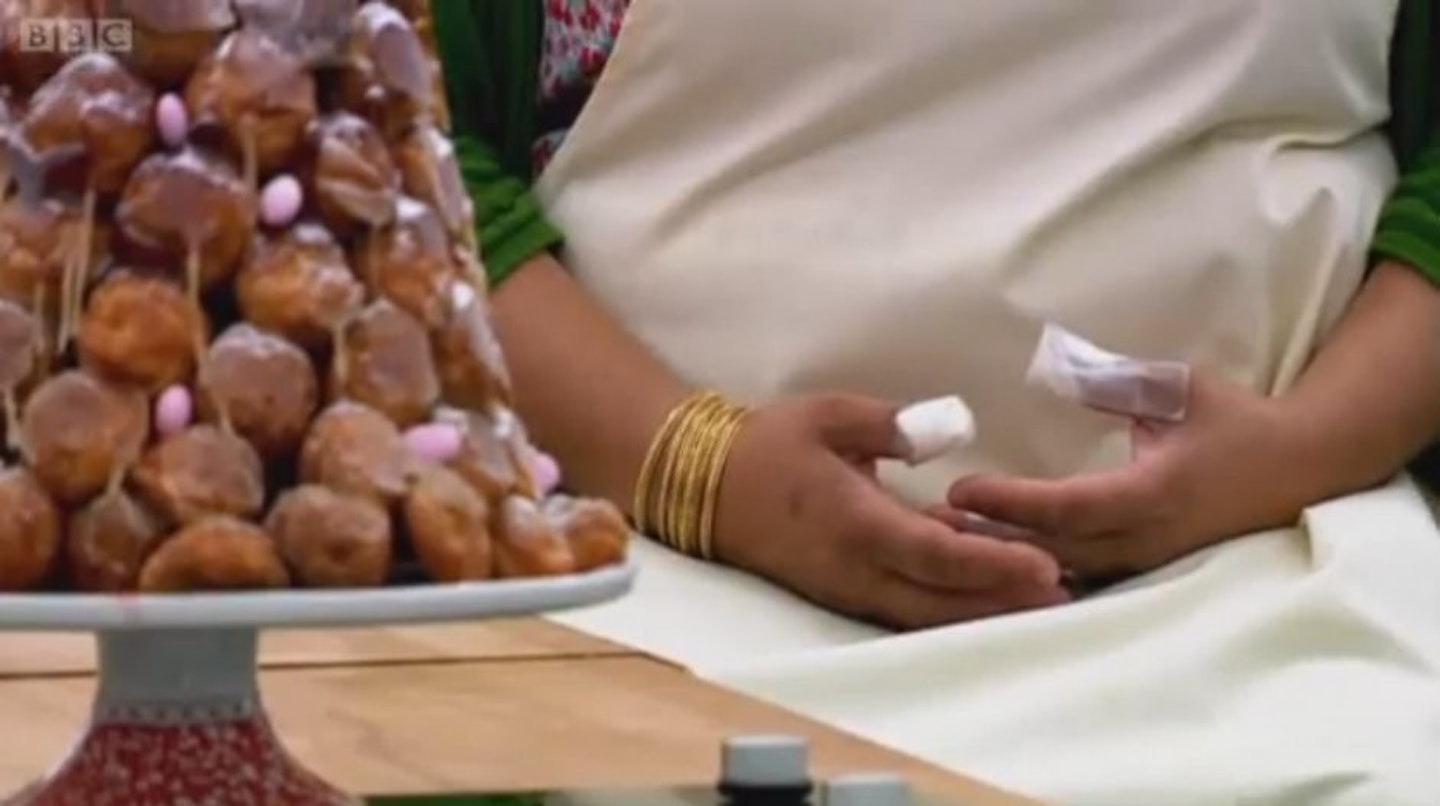 4 of 12
Series 2: When caramel attacks
Poor Yasmin Limbert had a right mare when she was making her croquembouche, burning her hand on the white-hot caramel. As if a maimed limb wasn't enough to be dealing with, she then managed to tip a load of cold water into the sweet mixture while running her hand under the tap, so it was totally ruined.
5 of 12
Series 2: Death to chocolate cake
Rob Billington dropped his beautiful chocolate cake just as it was about to be presented to the judges, and a million people screeched "FIVE-SECOND RULE!" at their TV sets in unison.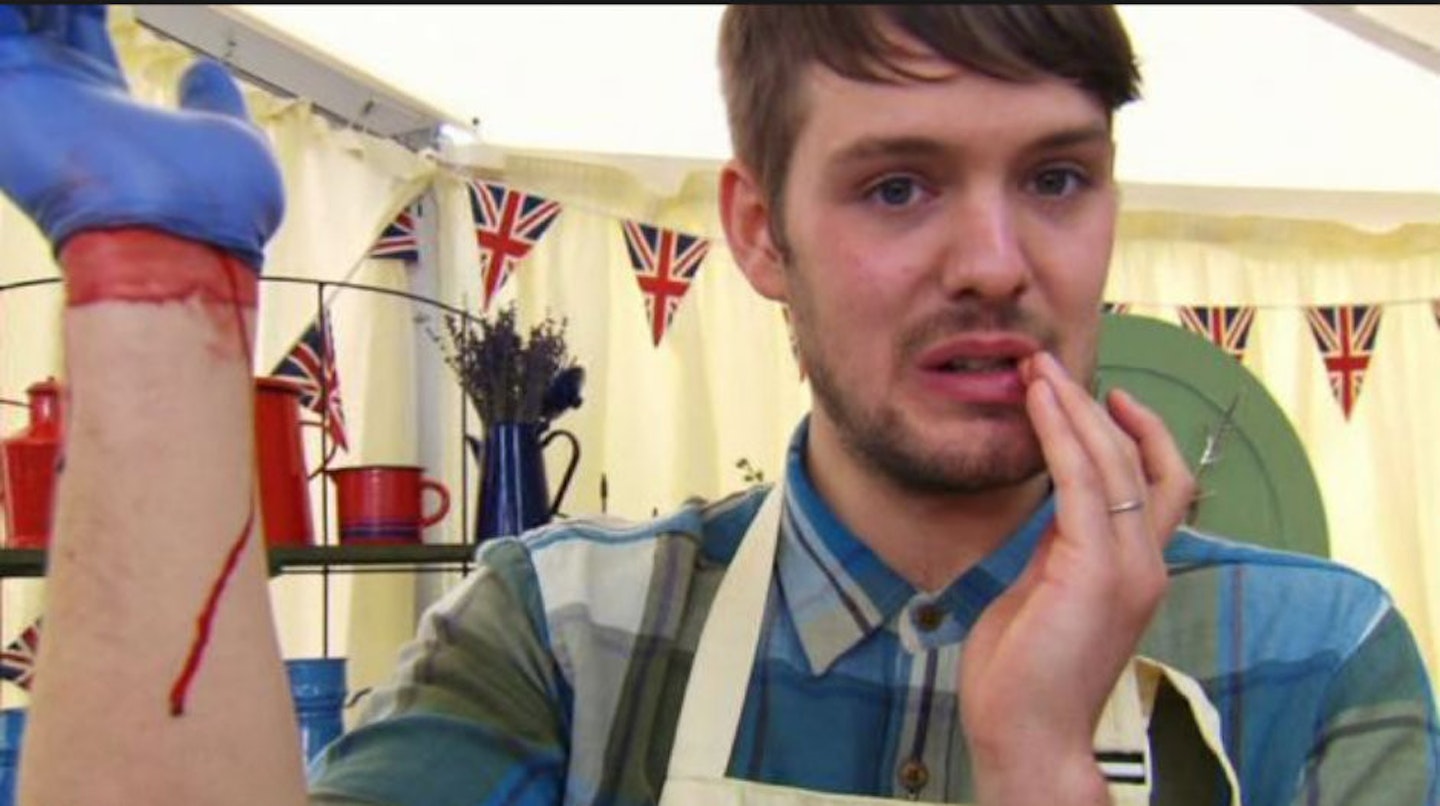 6 of 12
Series 3: When MIXERS attack
John Whaite was forced to withdraw from the strudel round after getting a nasty nip from his mixer. He had to be led off to get medical treatment despite begging to be allowed to stay on and finish his bake. Poor love.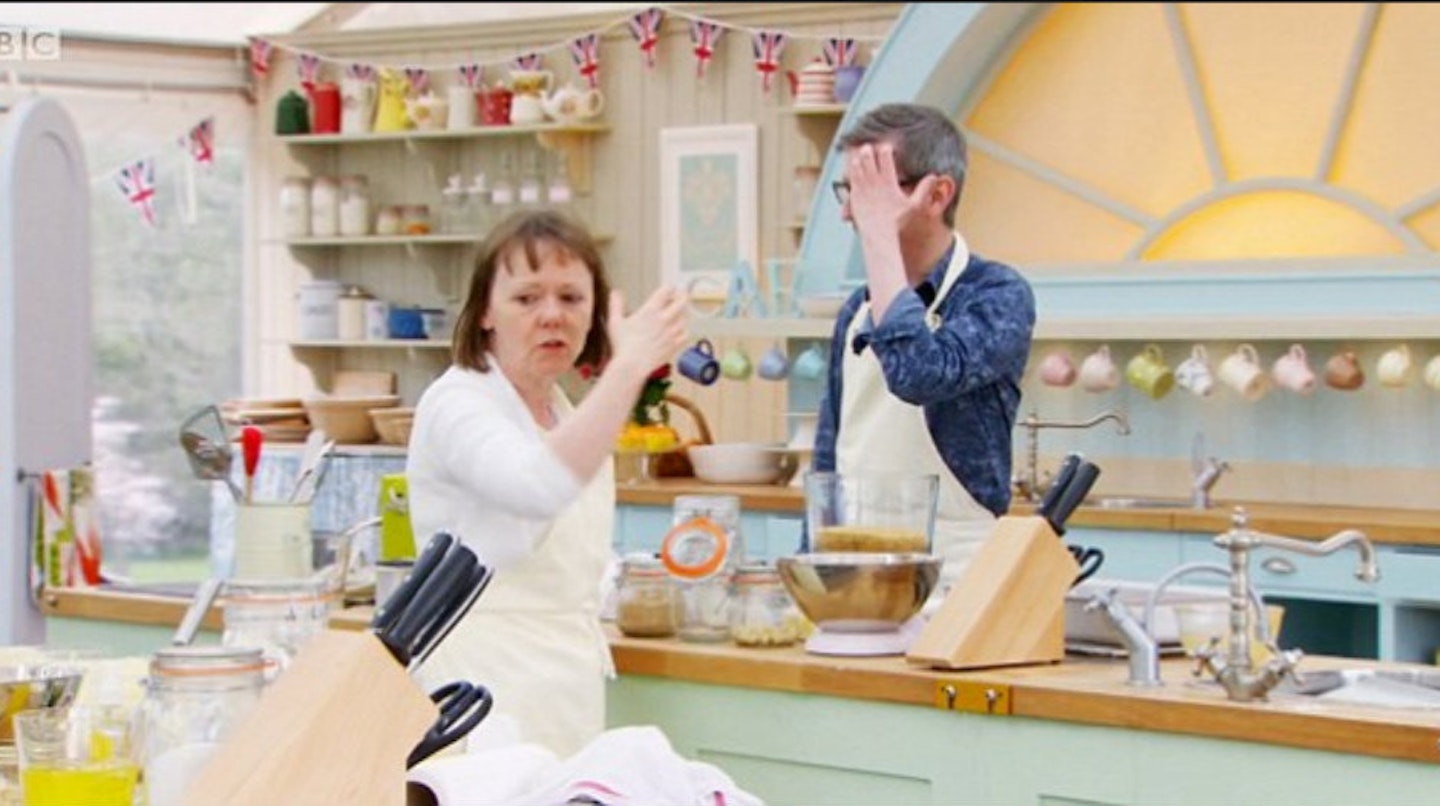 7 of 12
Series 4: Custardgate
Potentially the most British theft ever: the contestants were asked to present a trifle, and everything was going swimmingly until Howard realised his custard had gone missing. Turns out Deborah had accidentally taken it out of the fridge and used it on her own dessert, leading to her being sent home IN DISGRACE. Her parting words were magical: "It kicked off with the wrong custard and from then on it was a cascade of misery."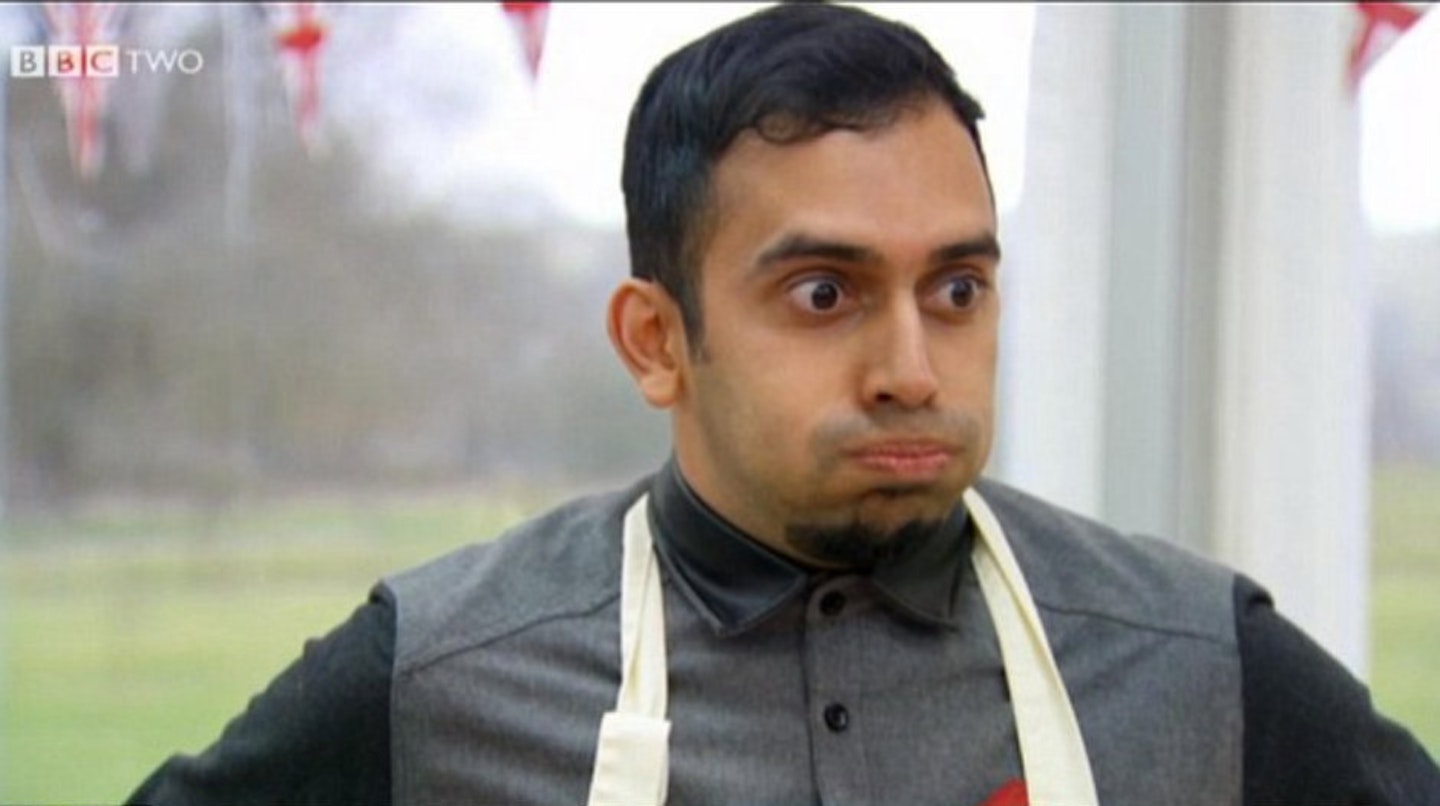 8 of 12
Series 4: Plastic pie
The GBBO contestants have always tried breaking boundaries with their ingredients, but Ali Imdad really took the proverbial biscuit when he inadvertently left some clingfilm in his fruit pie. D'ough!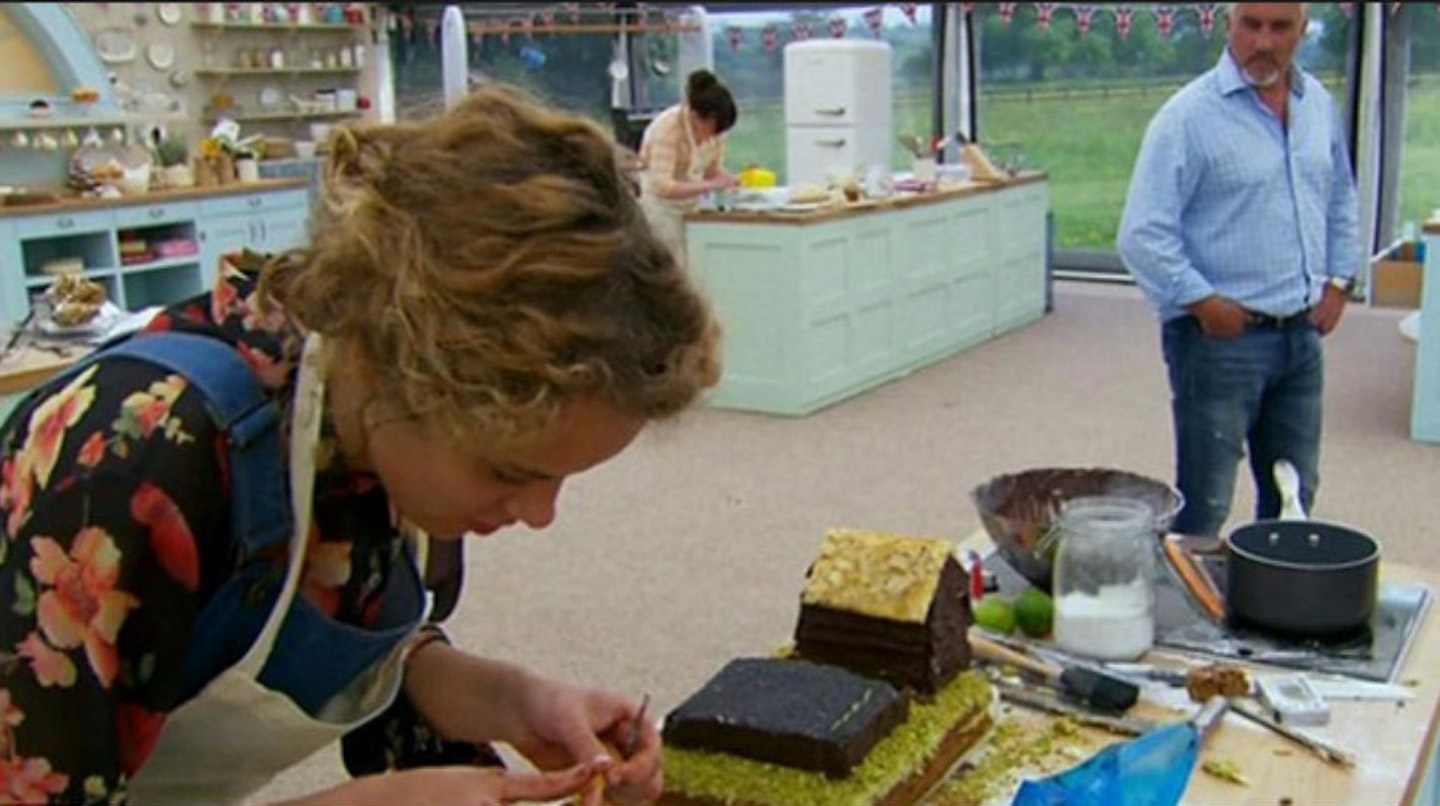 9 of 12
Series 5: Paul Randy-wood
Loads of people noticed that Paul's piercing blue gaze would often fall on super-talented contestant Ruby Tandoh, and wondered whether he was perhaps a little smitten with her firm buns. Even Michelin-starred chef Raymond Blanc got involved, sparking a Twitter war with Ruby when he said she was "too thin to love great cooking". What a pillock.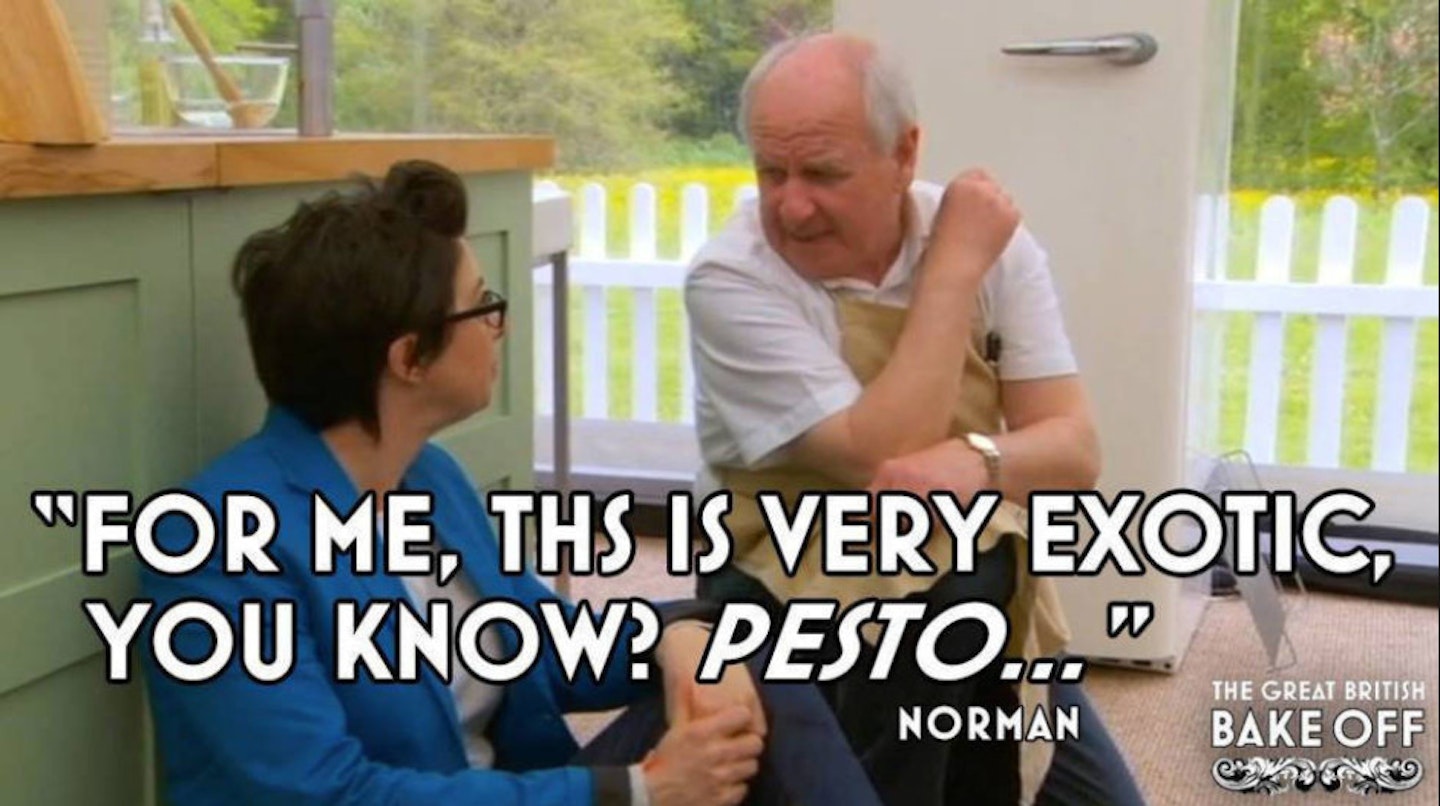 10 of 12
Series 5: What's pesto?
We're still really into Norman, the elderly chap who hadn't been baking for very long when he bagged a place in the GBBO line-up. Norm gained a huge groundswell of support for his simple dishes, but the best bits were when he a) said pesto was "exotic" and b) declared tiramisu to be one of the best culinary experiences of his life. He served up some serious sass too – remember when he uttered the magical phrase, "It's a bit like how some people are nice-looking on the outside and rotten in the middle. My puddings are the opposite of that"? We heart Norman.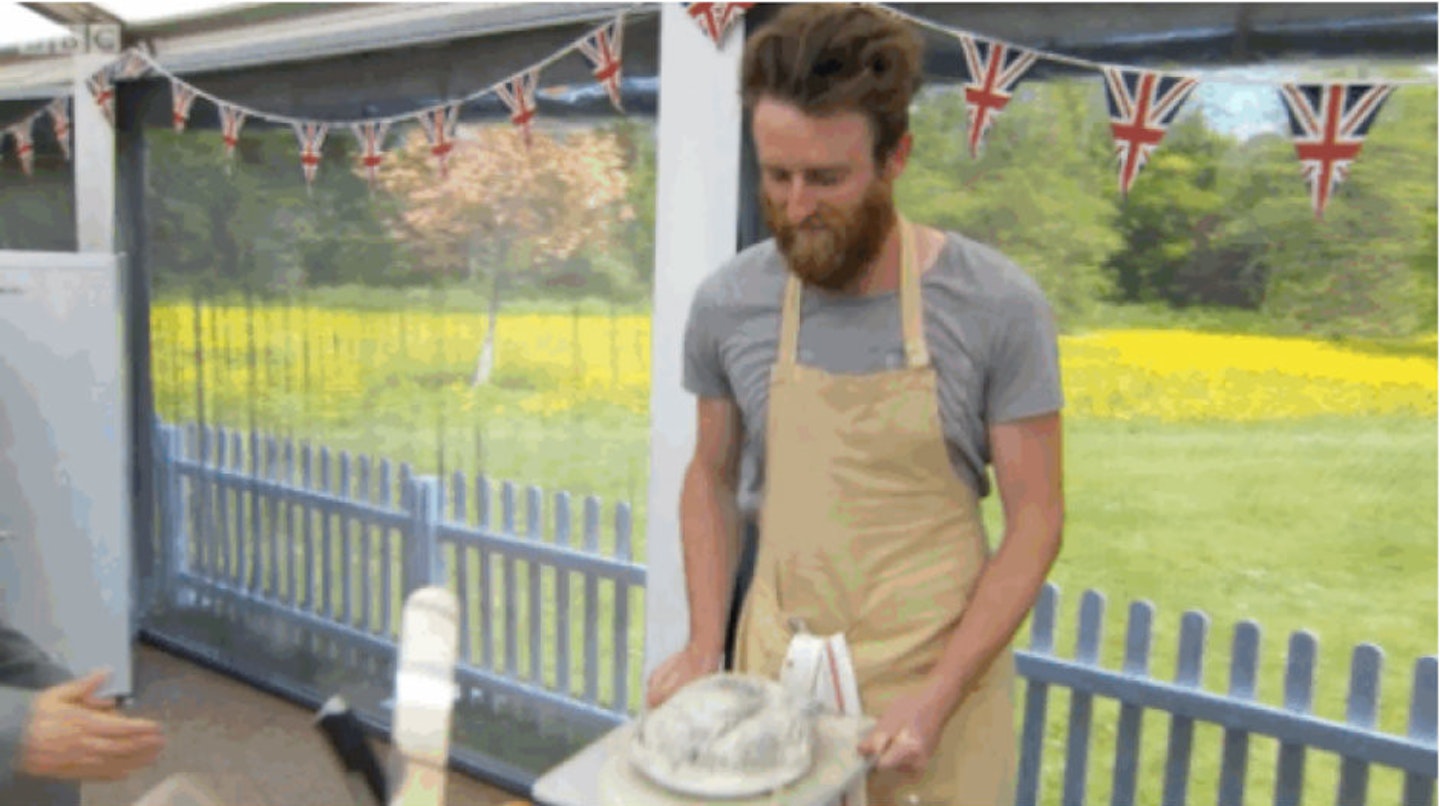 11 of 12
Series 5: BINGATE
This was possibly the biggest controversy the BBC has ever faced (aside from, er, Jimmy Savile). Viewers, columnists and lovers of Iain Watters' bushy beard were OUTRAGED when the camera appeared to show Diana Beard taking Iain's Baked Alaska out of the fridge before it had set, resulting in him chucking the whole lot in the bin. The Beeb was later forced to set the record straight after Diana got DEATH THREATS on Twitter, confirming that she'd only removed it from its icy cave for a minute. It still pulled in 800 complaints to Ofcom, though. That's eight hundred separate people who were mad enough about the treatment of a frozen dessert to get out of their armchair and pen a letter to the national watchdog.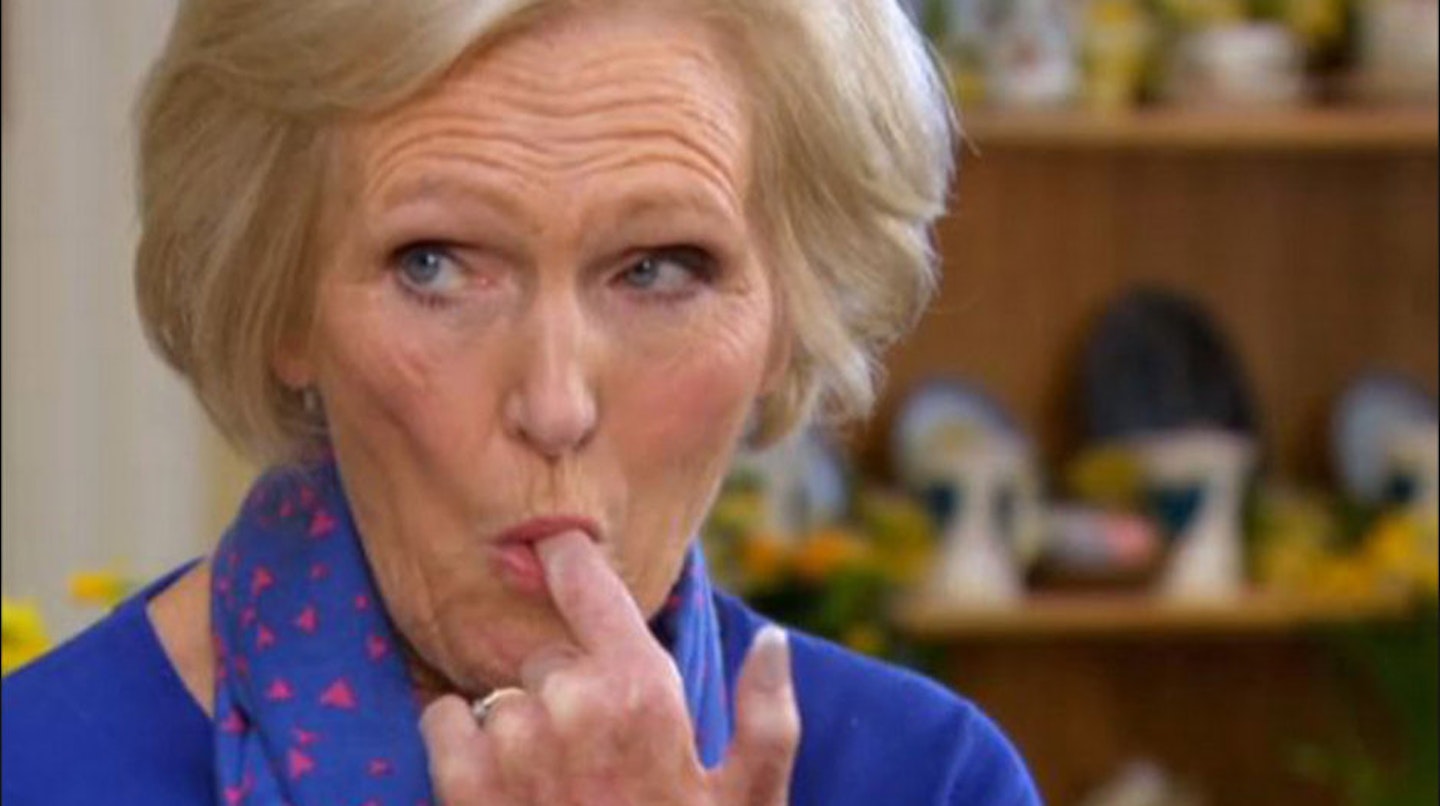 12 of 12
NEVER STOP DOING YOU, GBBO