With the nights getting longer (is it just us, or is everyone still shocked by the fact it's pitch black at about 3pm despite it happening EVERY YEAR?) and that pre-Christmas buzz setting in, there's no better time to be exploring some spectacular nightlife spots than November. From London's festive spectacular and eclectic cocktail pop ups to the ultimate night of 90's throwback music, the gang at DesignMyNight have put together a selection of the month's most anticipated events to give you plenty of inspiration. And they all look freakin' fab!
Check out the best things to do in the UK this November
best things to do november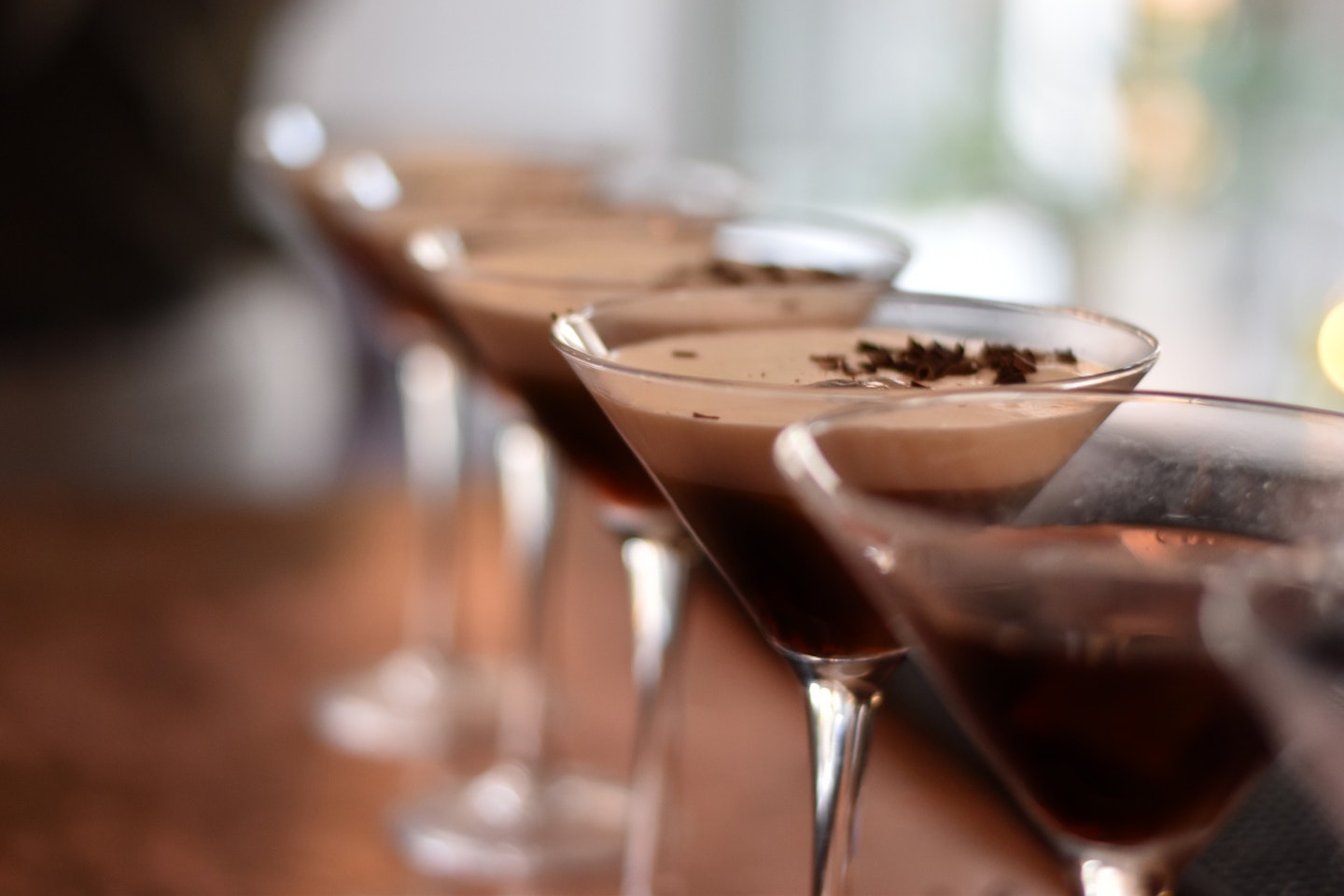 1 of 11
CREDIT: DesignMyNight
Sip all sorts at The Chocolate Cocktail Club - Brighton
There's something a little sweet coming to the South Coast this month. Head to Brighton's Vine Club for some of the most decadent drinks in town as The Chocolate Cocktail Club bring their cocoa-laced delights to the seaside. From Christmas specials to their signature Chocolate Martini their infusions can be creamy, cool or refreshing, but you can rest assured each one is a sip of pure joy for the sweet-toothed.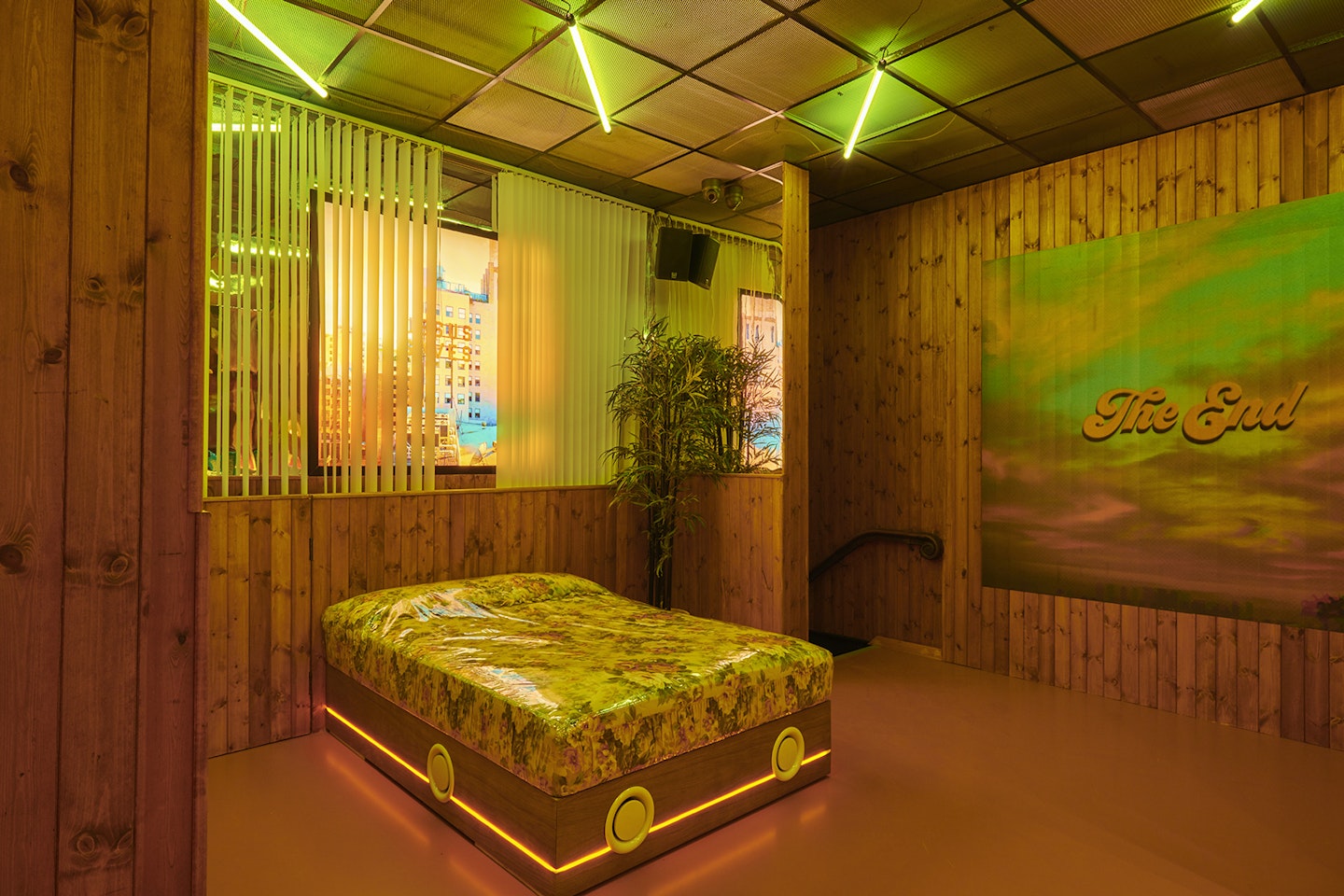 2 of 11
CREDIT: DesignMyNight
Check Out London's Newest Bar, Nikki's - London
There's a new bad girl on the Shoreditch party scene. The latest watering hole from the team behind Tonight Josephine, Bar Elba and Blame Gloria, Nikki's brings an 80's-glam-meets-Tarantino aesthetic and some very saucy cocktails to the table. Head down for a colourful evening of tasty drinks and a chance to get the perfect snap on their PVC-covered motel-style bed.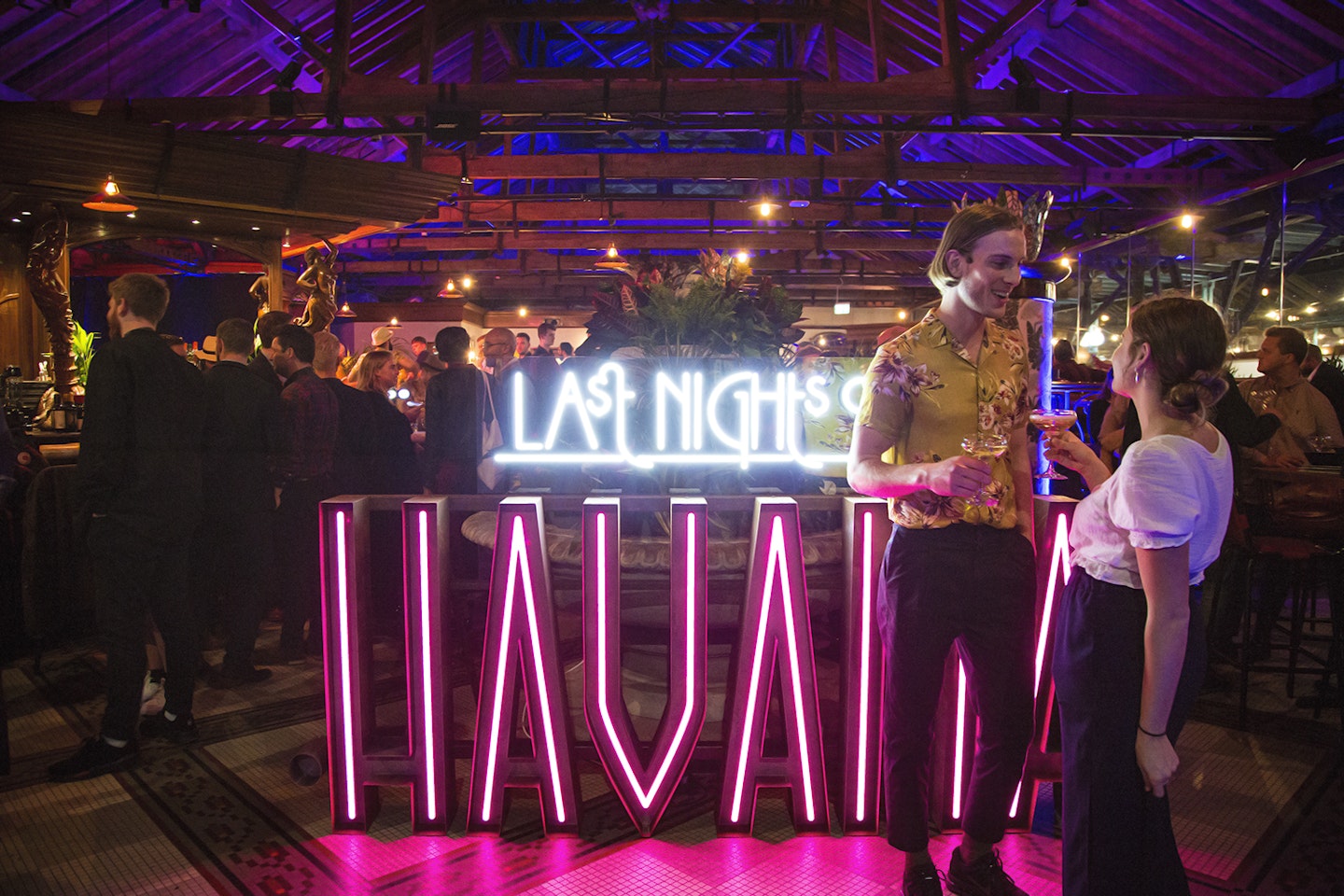 3 of 11
CREDIT: DesignMyNight
Get A Proper Taste Of Havana -
Inspired by the happy hedonism of pre-revolution Havana, this Tobacco Dock bar boasts some of the finest rum cocktails, tasty street food and Cuban jazz in town. Alongside offering a stunning space for a classic night of drinking and dancing, Last Nights of Havana also runs a fascinating masterclass for you to get a little more knowledgeable about your favourite rums.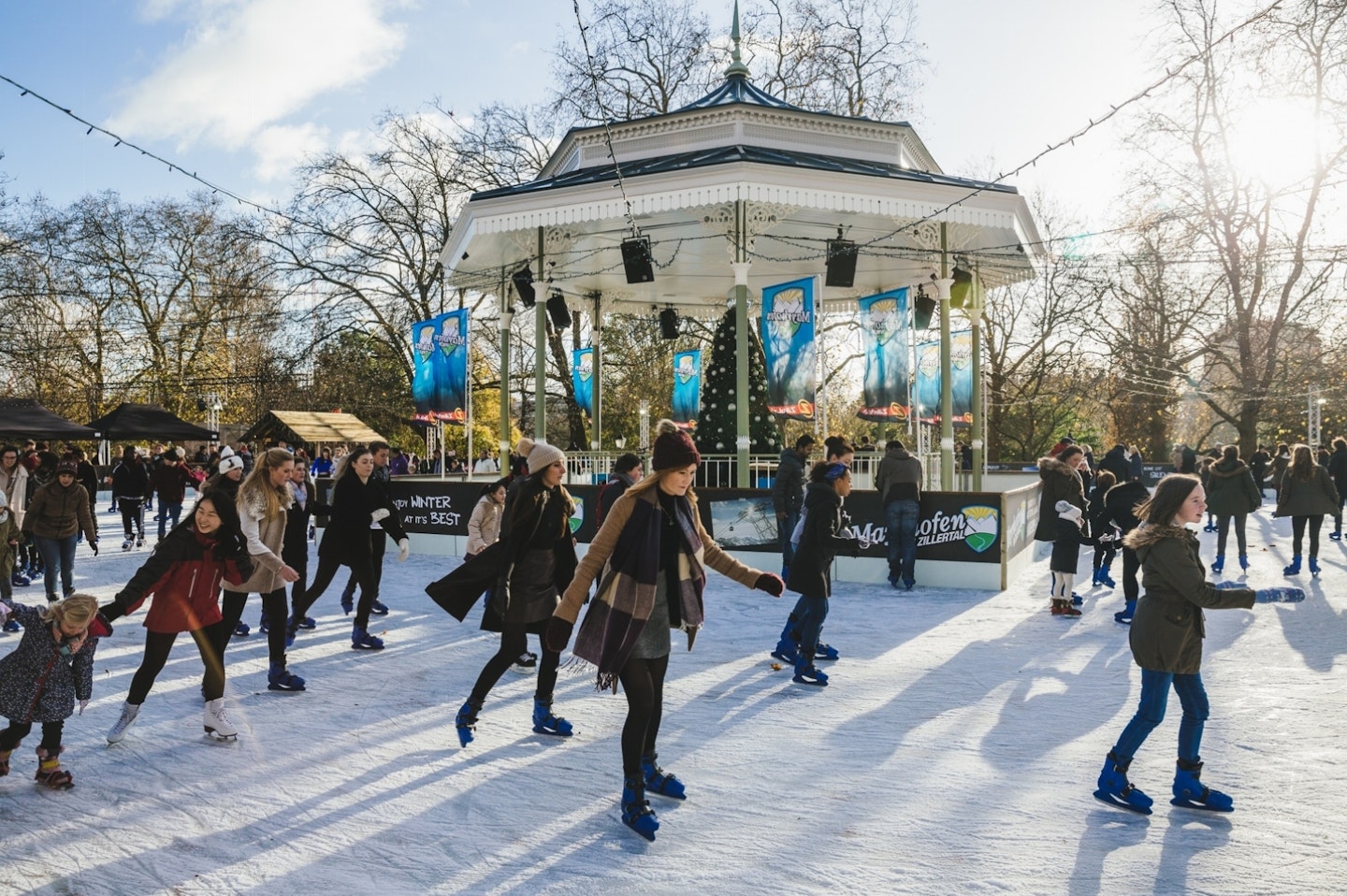 4 of 11
CREDIT: WinterWonderland
Get Festive at Winter Wonderland - London
It's the most wonderful time of the year, and there's only one place in London to truly get that Christmas fix. Winter Wonderland is back in Hyde Park for yet another season of festive fun and this year they've got more to do than ever. From sipping on steins in the Bavarian village to getting your giggle on at their new Comedy Club, the carnival offers the ultimate festive experience.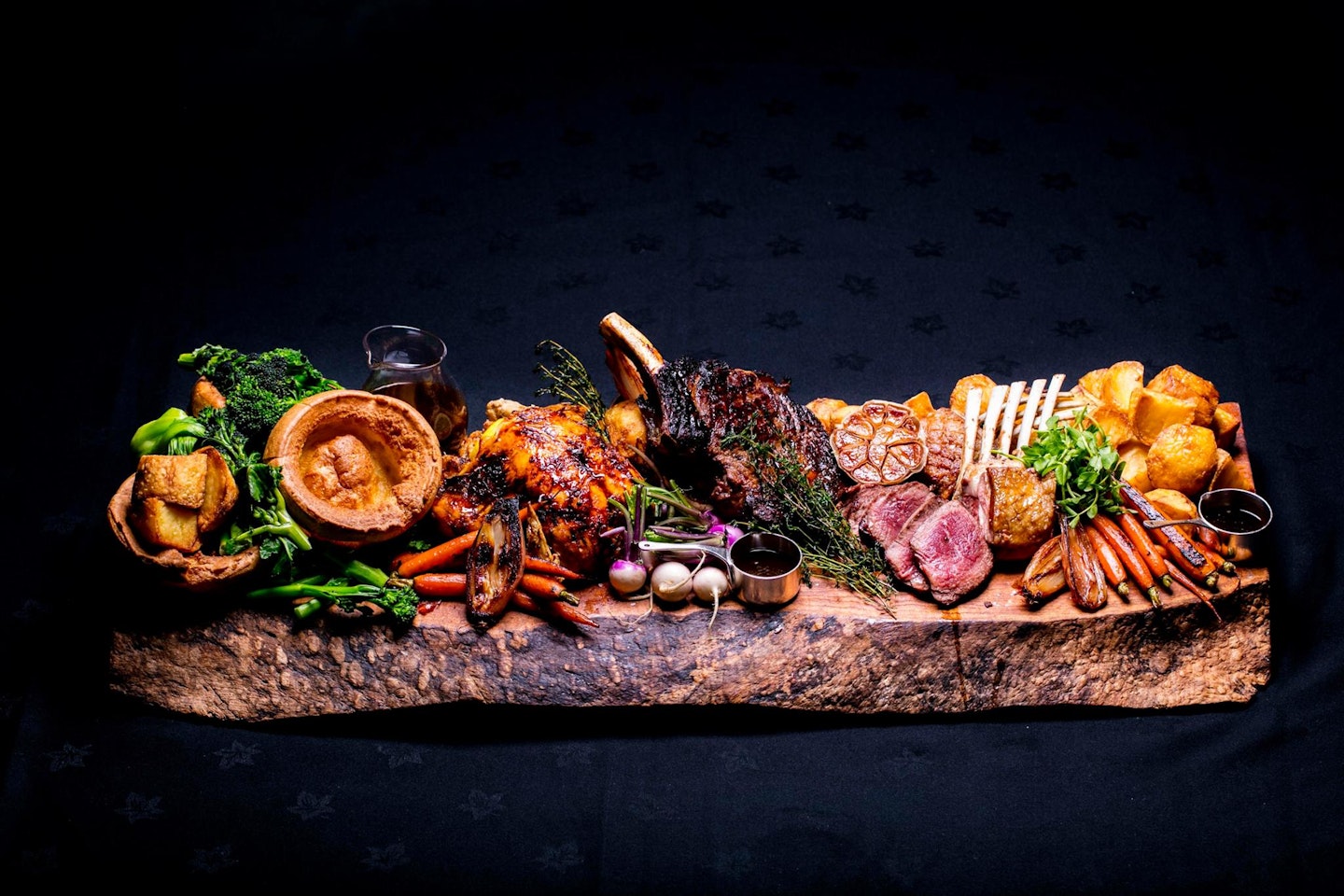 5 of 11
CREDIT: Quaglino's
Go To A Bottomless Sunday Roast
One of London's most elegant eateries, Quaglino's lets you enjoy a slap up Sunday lunch washed down with your choice of bottomless red, white or fizz. The only way to really celebrate the end of the week, get boozy as you chow down on slow-cooked pork belly, rare roast beef or gilt head sea bream with all the tasty trimmings.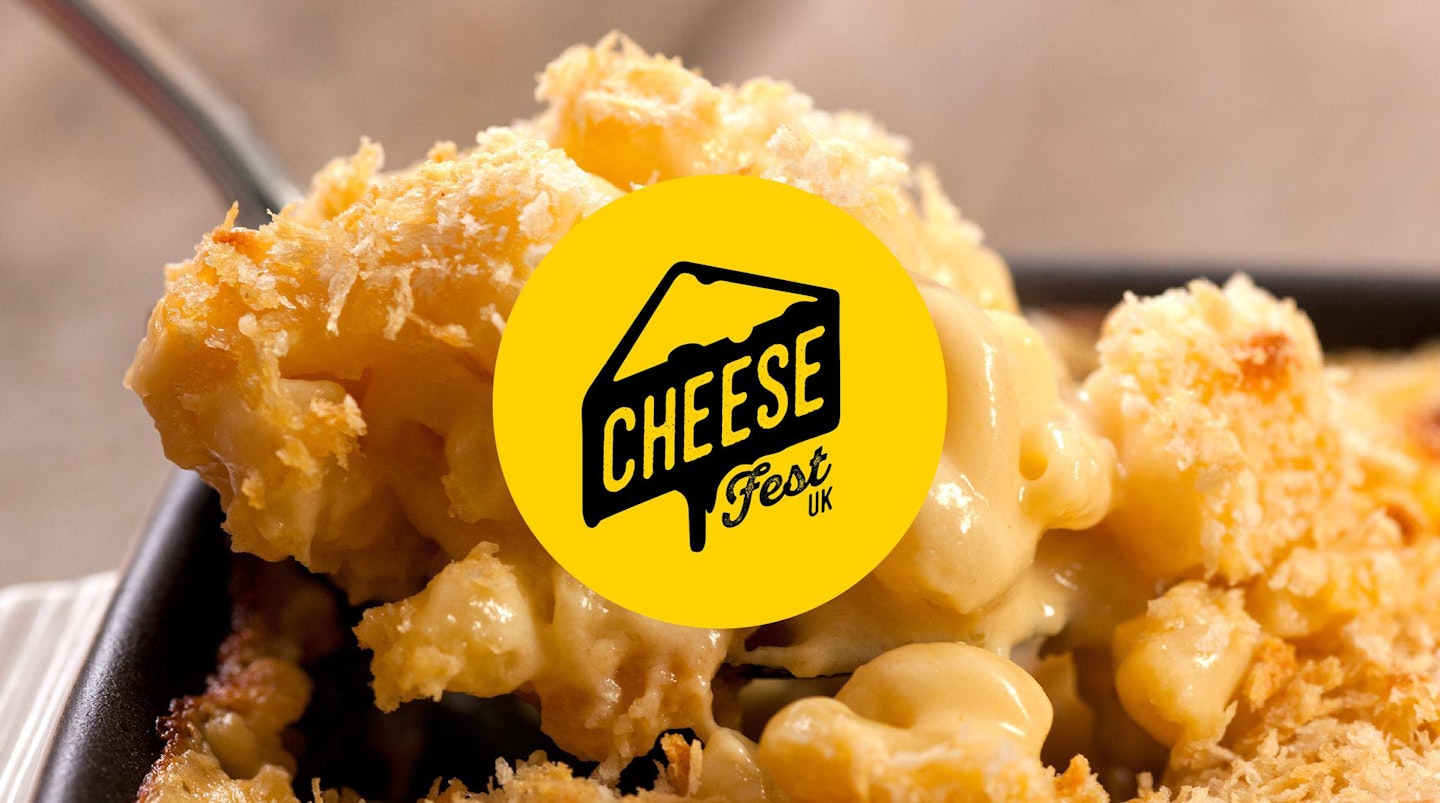 6 of 11
CREDIT: Chees Fest UK
Have a Real Gouda Time at Cheese Fest - Edinburgh
If you would happily die for the dairy then this excellent Edinburgh food festival is the only place you need to be this month. Bringing together some of the UK's finest makers and melters of cheese, you can get your hands gooey chowing down on fantastic food all afternoon with a glass of vino in one hand and great some live bands soundtracking your day.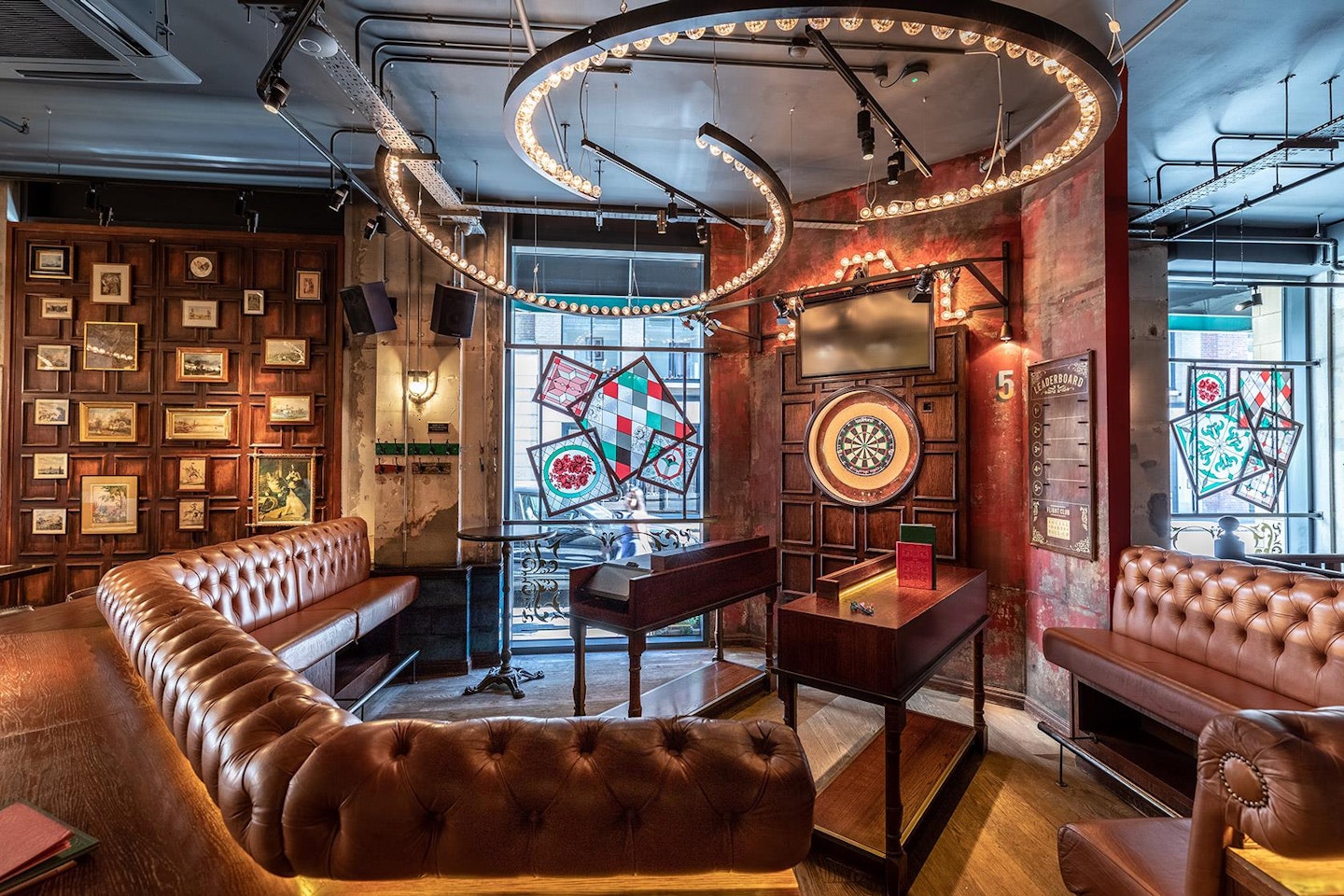 7 of 11
CREDIT: DesignMyNight
Hit the Bullseye at Flight Club - Manchester
A supercharged, tech-savvy take on the traditional darts experience, Flight Club brings you their 'Social Darts' phenomenon in a multiplayer extravaganza that kicks the competition up a notch. Make your way down to King Street and get ready to toe the oche in between rounds of cocktails, sharing plates and massive pizza paddles.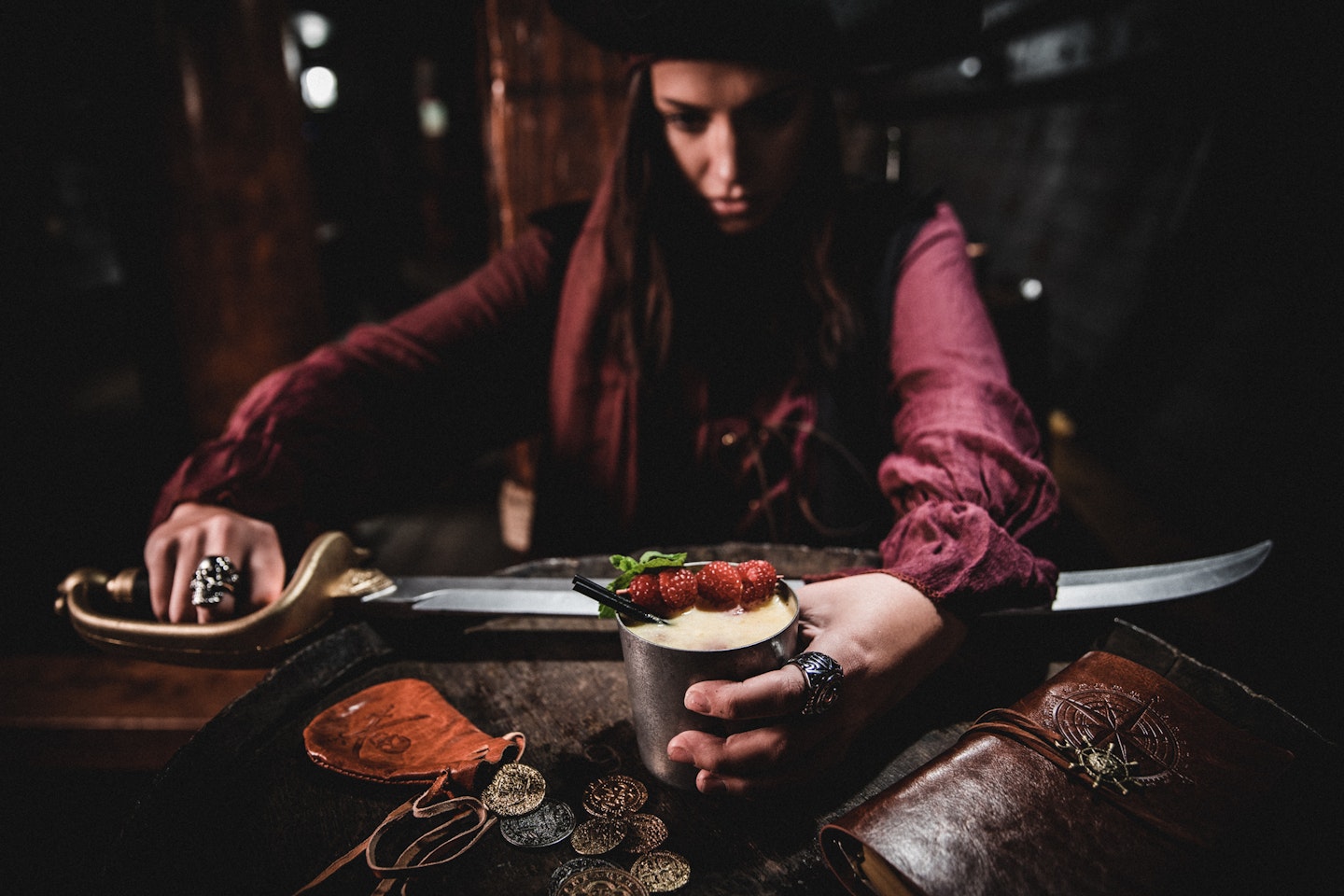 8 of 11
CREDIT: DesignMyNight
Hop Aboard a Pirate Ship That's Actually a Bar - London
Join Captain Jack Cassidy and his mischievous crew aboard a real life ship for an immersive cocktail journey with The Hidden Spirit. Turn to a life of piracy as you help Cassidy carry off the ship's hidden treasure and sample a few sips of stunning liquor in the process. Just keep an eye out for the Governor, or you could be forced to walk the plank.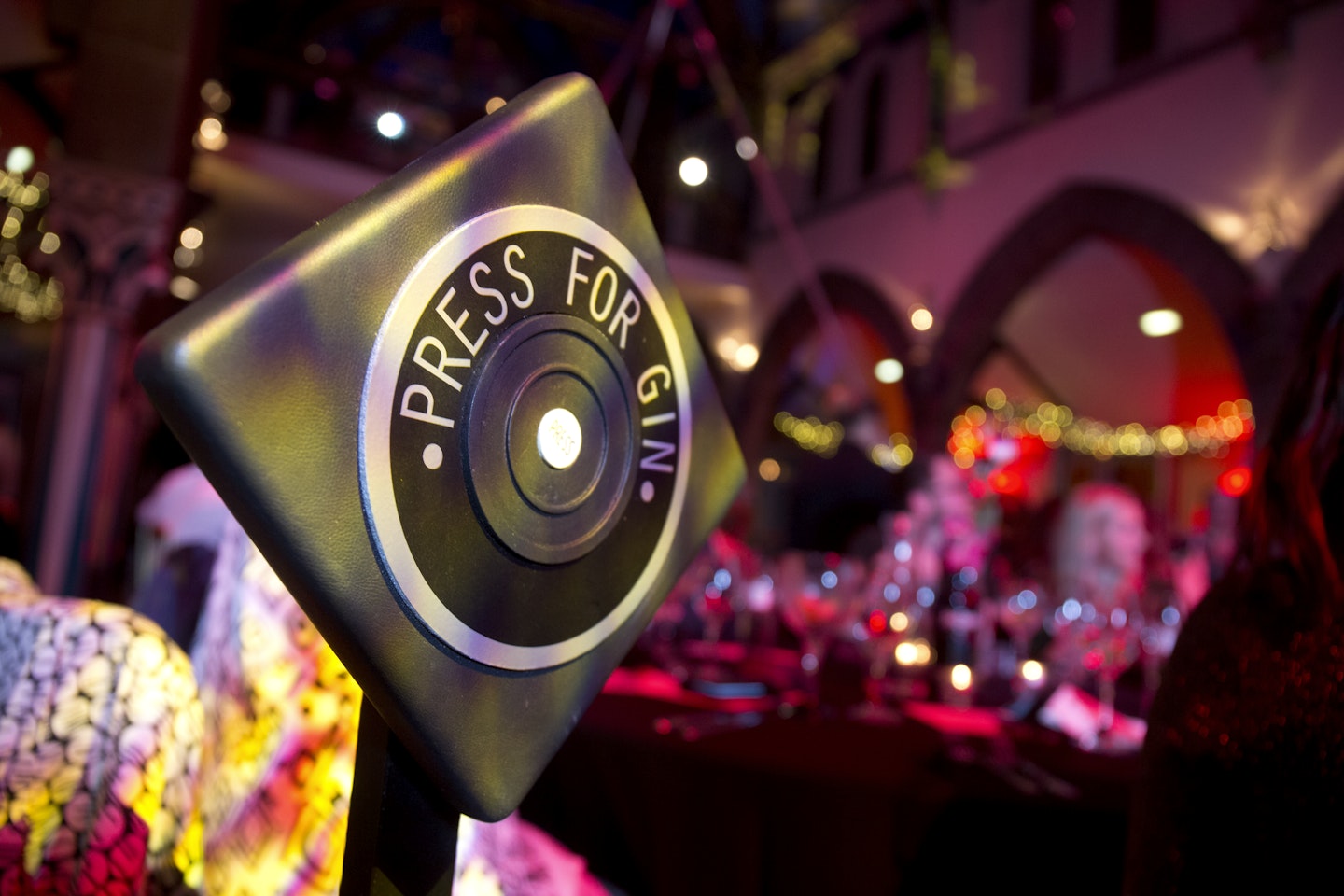 9 of 11
CREDIT: DesignMyNight
Press a Gigantic Button For Gin Cocktails - London
Following sell out events up and down the country, Press For Gin takes a second swing at London with its three-day pop up at The Steel Yard. Run by Brockmans Gin, the event will treat guests to all manner of tasty gin cocktails, all available at the touch of a button, alongside gin-infused small plates and some striking live performances.
10 of 11
CREDIT: DesignMyNight
Relive Your Childhood and See Vengaboys Live - London
Parking up outside The Grand, the Vengabus is coming to Clapham for one of the most iconic reunions of the year. Bringing you a high-energy throwback set of classic tunes, the 90's foursome will be joined by some of the cream of London's DJ crop including We Love Pop and Mighty Hoopla.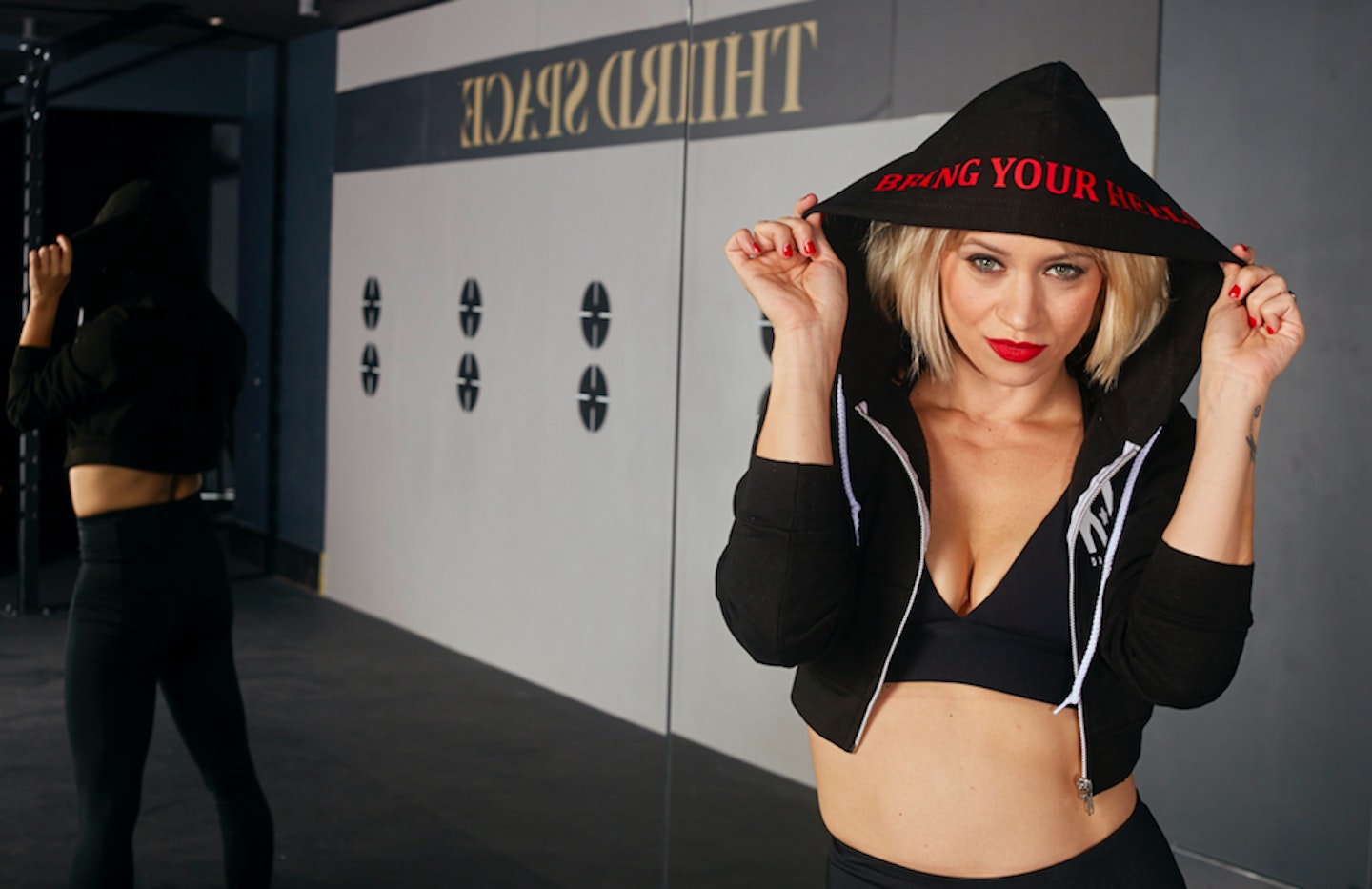 11 of 11
CREDIT: Third Space City
Learn To Dance Like A Pussycat Doll - London
Whether you're a wannabe Beyoncé or a Strictly level professional dancer, sometimes the best way to blow off steam is with a good ol' boogie. Through her years of performing experience, former Pussycat Doll Kimberly Wyatt understands what makes women feel confident enough to rule the dancefloor. She has used her 25 years of professional dancing background as well as her passion for empowering women to create a new dance fitness concept, 'Bring Your Heels'. Third Space is delighted to host her workout series for the first time ever in London.Bring Your Heels' will be on the timetable at the Third Space City club for a limited time of six weeks from Tuesday 30th October.
For more info on what's on in London and cross the UK, visit DesignMyNight and follow them on Instagram and Facebook; @DesignMyNight.