It's becoming easier to find a good plant-based meal when you're eating out, which is great news for us vegans.
But, finding food porn-worthy vegan meals isn't as easy as it looks. Luckily, we've done all of the hard work for you and scouted out the very best vegan restaurants in London. Mmmmm.
Read on to discover our favourite hotspots, and to feast your eyes on some incredible vegan food porn...
Our favourite Vegan hotspots
Purezza
**Location: **Camden and Brighton
Founded in 2015, Purezza was the first vegan pizzeria in the UK, and BOY oh boy is it a good'un. Serving up plant-based versions of classic Italian dishes, Purezza is the ultimate hotspot for carb-loving foodies (plus, it doesn't cost a fortune which is another bonus). Don't even think about leaving without trying the Parmigiana Party, or the Oreo pizza for dessert - they're TO DIE FOR.
Mildreds
**Location: **Soho, Camden, Kings Cross, Dalston
Obvs, we couldn't leave Mildreds off of our list. Serving internationally inspired dishes from around the world, it's our go-to restaurant for everything vegan. Our fav thing from the menu? The delish Sri Lankan curry with sweet potato, green beans and cashews. O.M.G.
FED by Water
**Location: **Hackney
If plant-based, authentic Italian food is your thing, then you'll want to dine at FED by Water. On the menu you can find things like homemade lasagna (yum), calzone, plant-based cheese platters, and of course, garlic bread. Because what is life without garlic bread?
The Vurger Co.
**Location: **Shoreditch
Burger fiends, meet your new favourite burger shack: The Vurger Co. Made from 100% vegetables, seeds, nuts, grains and legumes, their burgers are eco-friendly, tasty, and fresh-to-death. What's not to love?
Eat by Chloe
**Location: **Covent Garden
After wholesome plant-based food and a chic dining interior? Hit up Eat by Chloe in Covent Garden. This Instagrammable hotspot will give your Instagram all the feels, plus fill your stomach and quench your tastebuds. Dreamy.
Vegan food porn pics
Feast your eyes on these mouth-watering vegan food porn pics...
Vegan food porn - Heat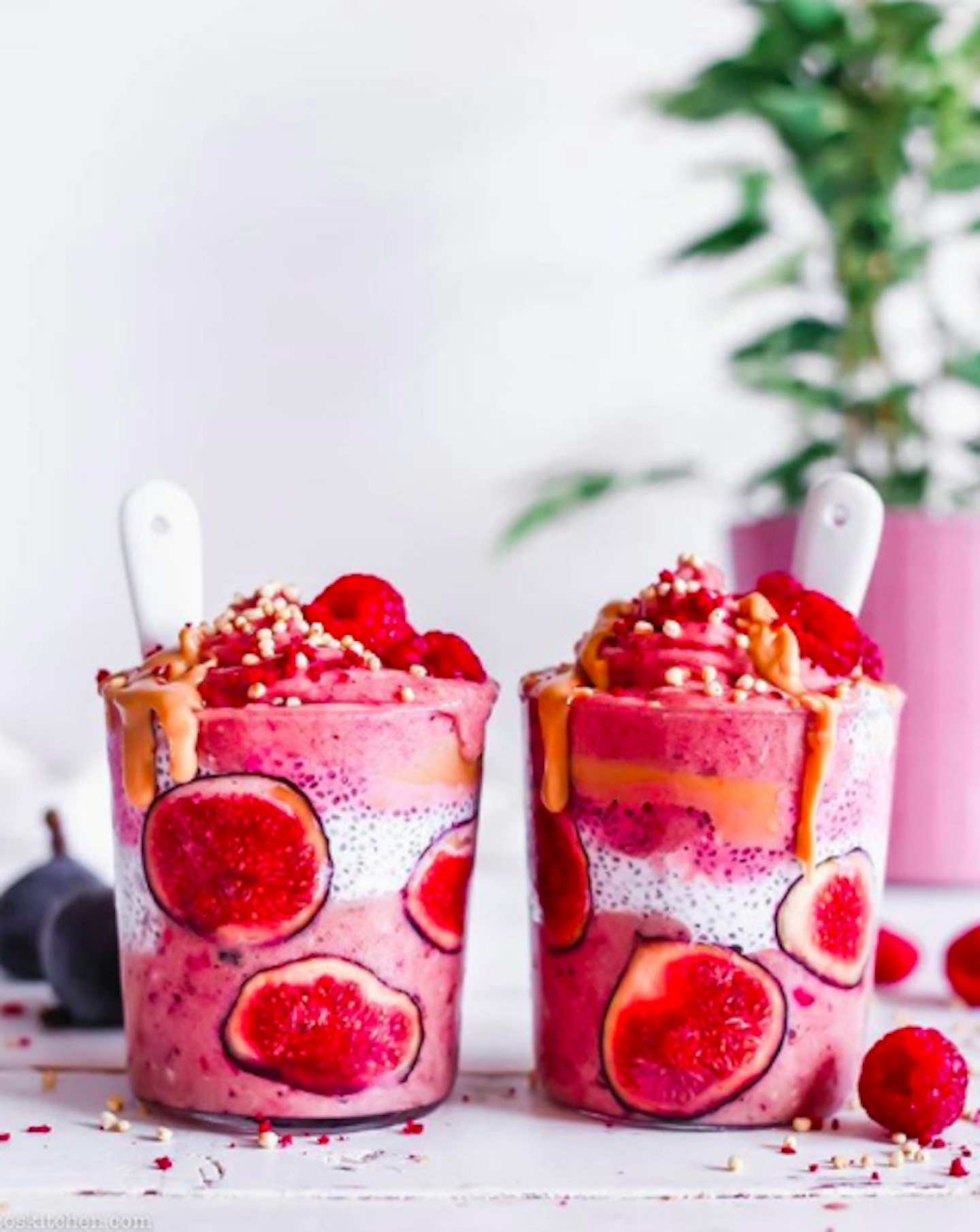 1 of 11
CREDIT: http://www.boskitchen.com/
Pink Fig Parfaits
Layered up with strawberry fig nice cream, vanilla, blood orange chia pudding, peanut butter, these pink fig parfaits by Bos Kitchen are to die for.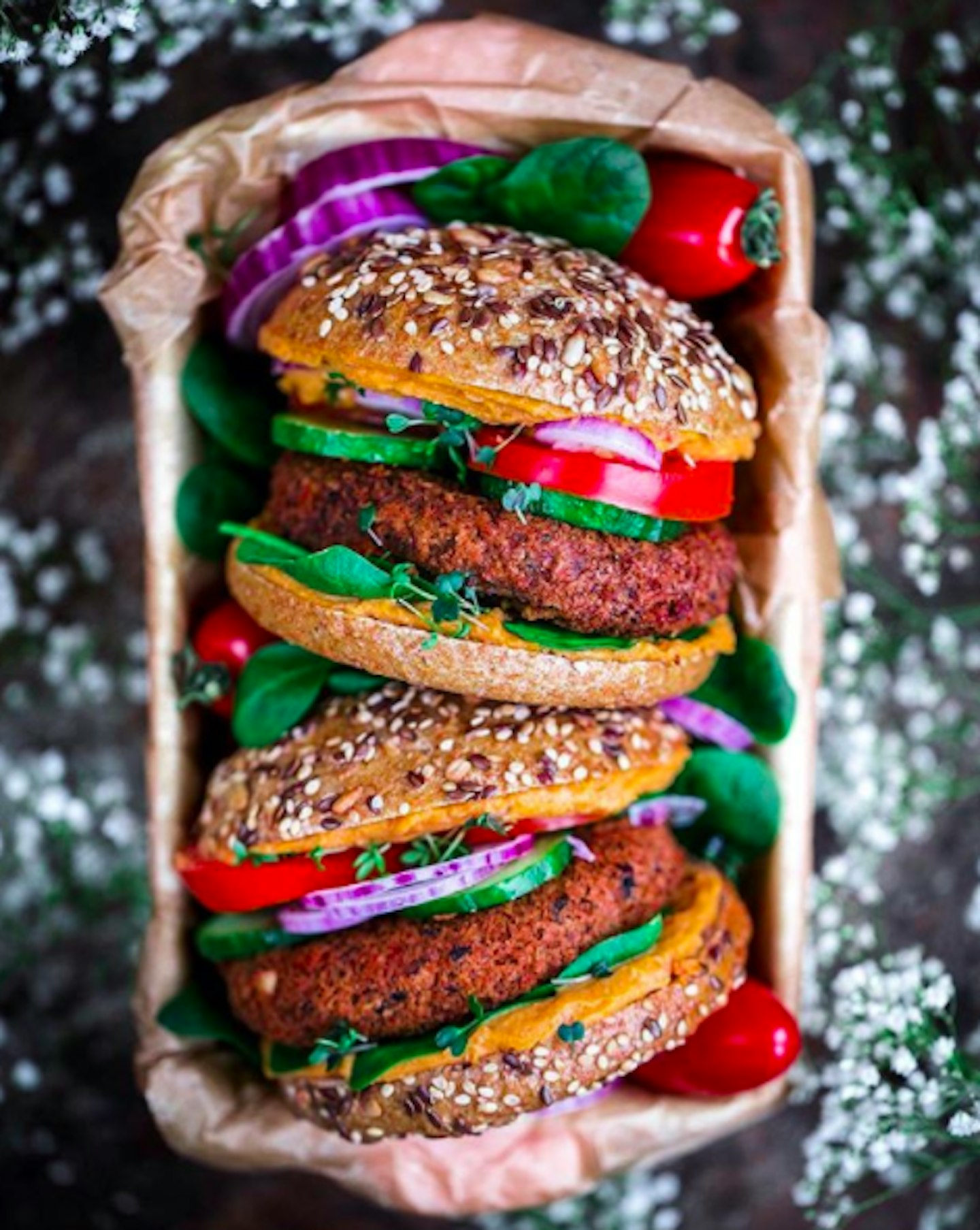 2 of 11
CREDIT: https://julisnomnoms.com/
Vegan Bean Burgers
How delicious do these vegan kidney bean burgers look?! We're salivating as we speak.
3 of 11
CREDIT: http://www.boskitchen.com/
Avo Topped Crostini
Start your morning off right with an avo topped crostini with cucumber, purple radish, pickled red cabbage and sesame seeds, courtesy of Bos Kitchen. YUM.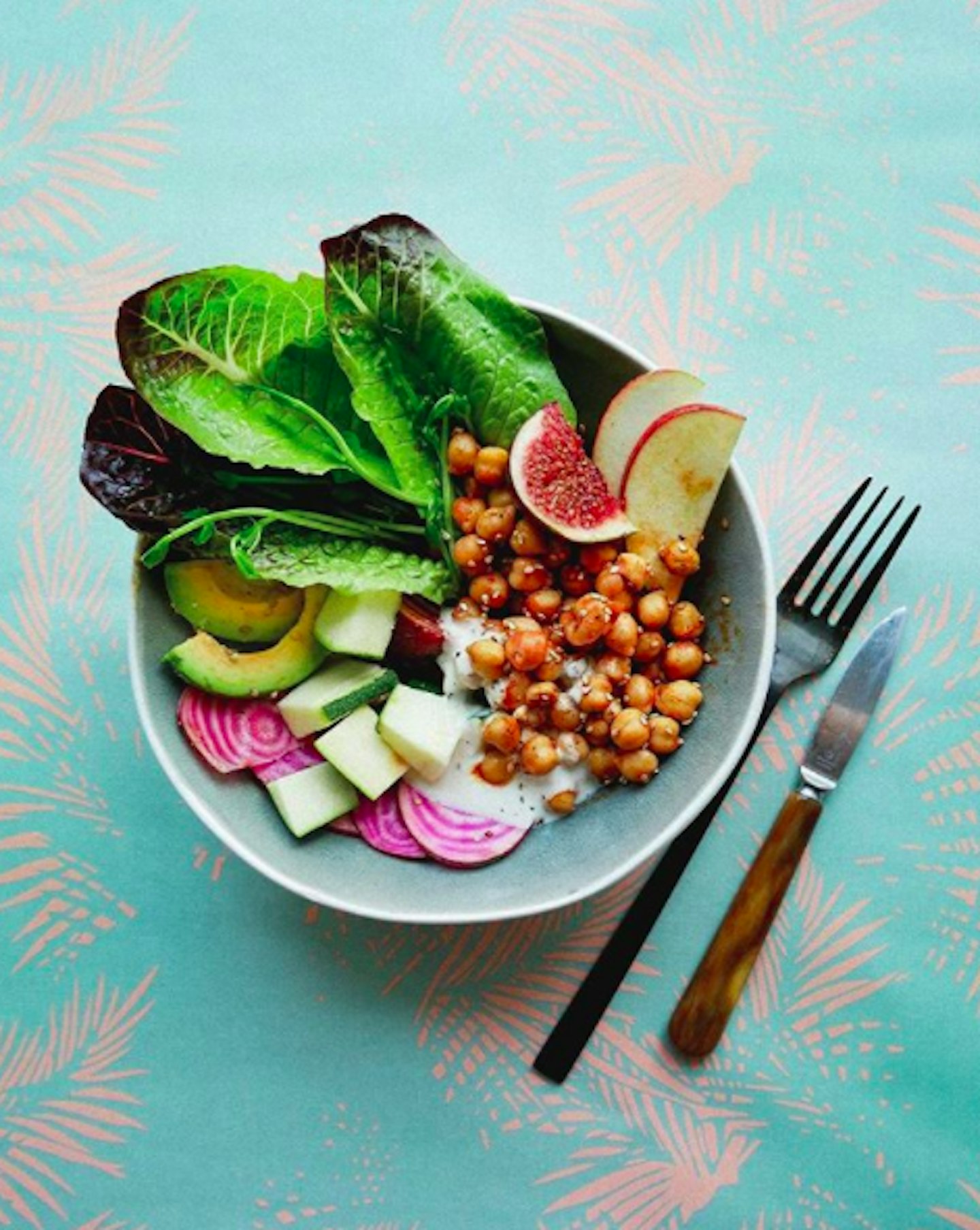 4 of 11
CREDIT: Instagram: @michalakramer
Colourful Vegan Bowl
Feed your soul with this healthy, colourful vegan bowl. It doesn't get much better than this, does it?
5 of 11
CREDIT: https://vegancarina.wordpress.com/
Macadamia and Vanilla Pancakes
Delicious macadamia and vanilla pancakes? Don't mind if we do! Get in our belly RIGHT NOW.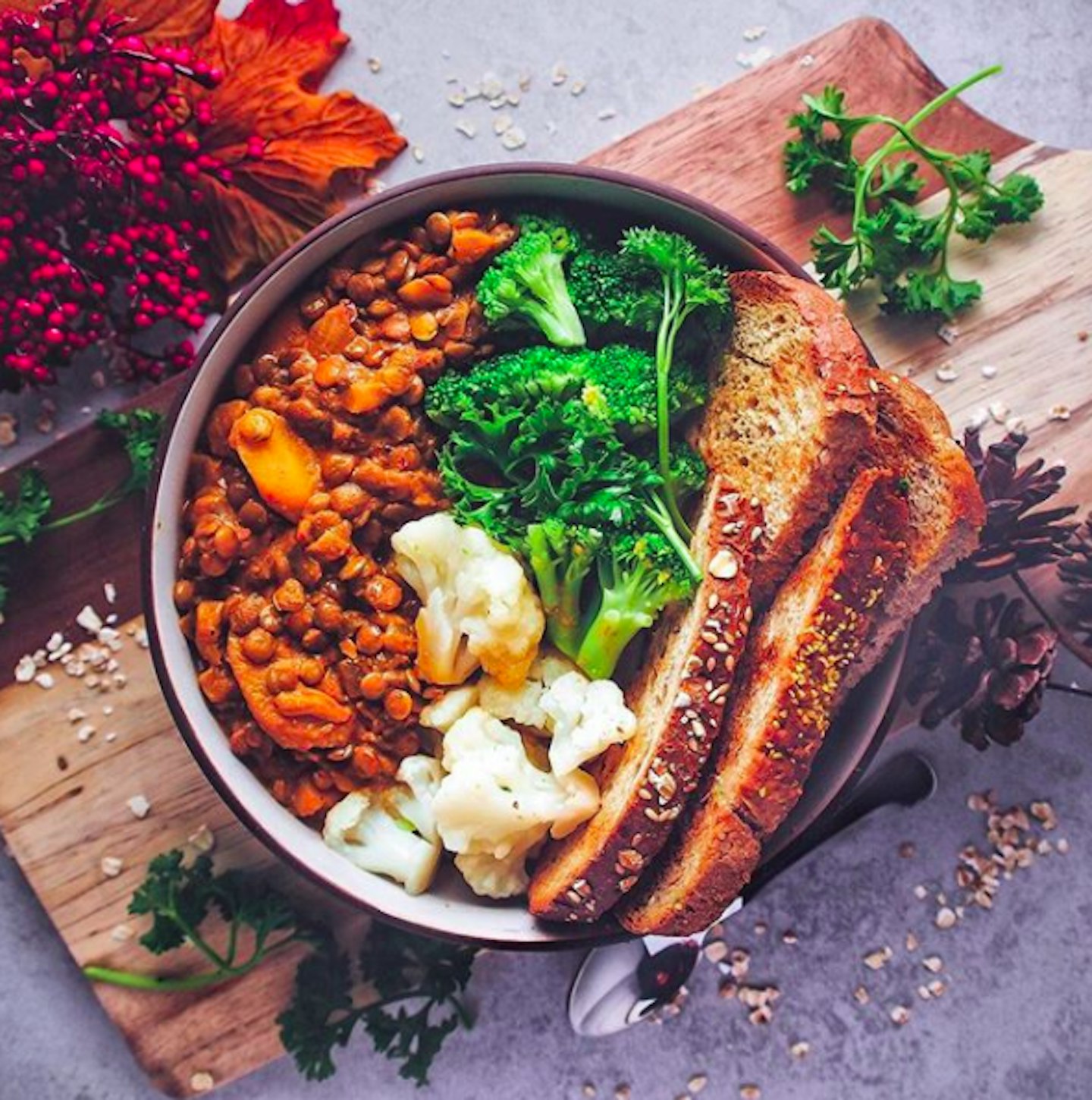 6 of 11
CREDIT: Instagram: @vegamelon
Red Lentil Curry
A healthy vegan dinner doesn't have to be boring. Treat yo'self to this delicious red lentil curry, cauliflower, parsley, broccoli, and whole grain toast combo. Mmm.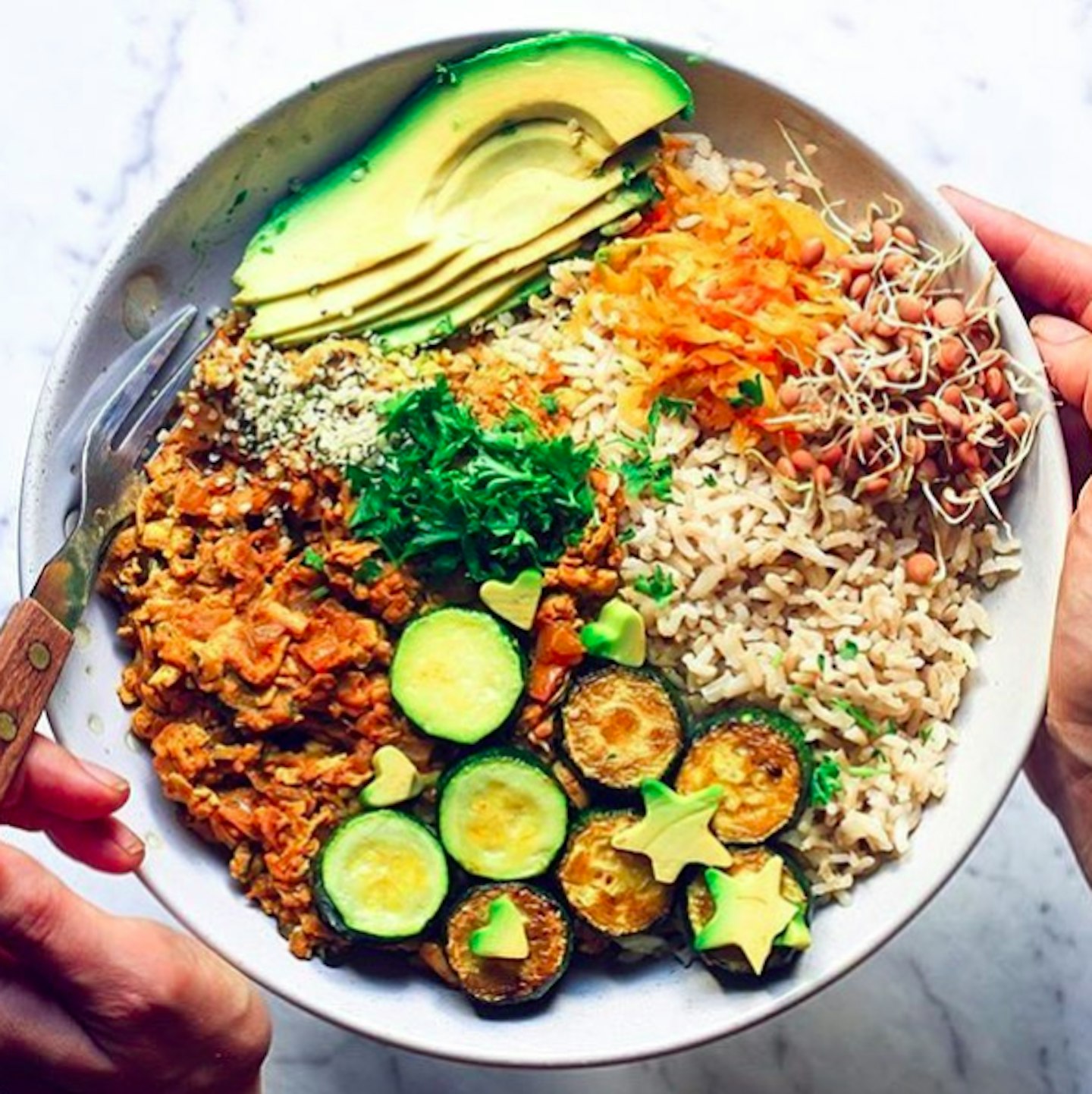 7 of 11
CREDIT: Instagram: @panaceas_pantry
Zucchini and Tofu Scramble Bowl
Feast your eyes on this smokey zucchini and tofu scramble bowl, which is perfect for a filling lunch or dinner. We love.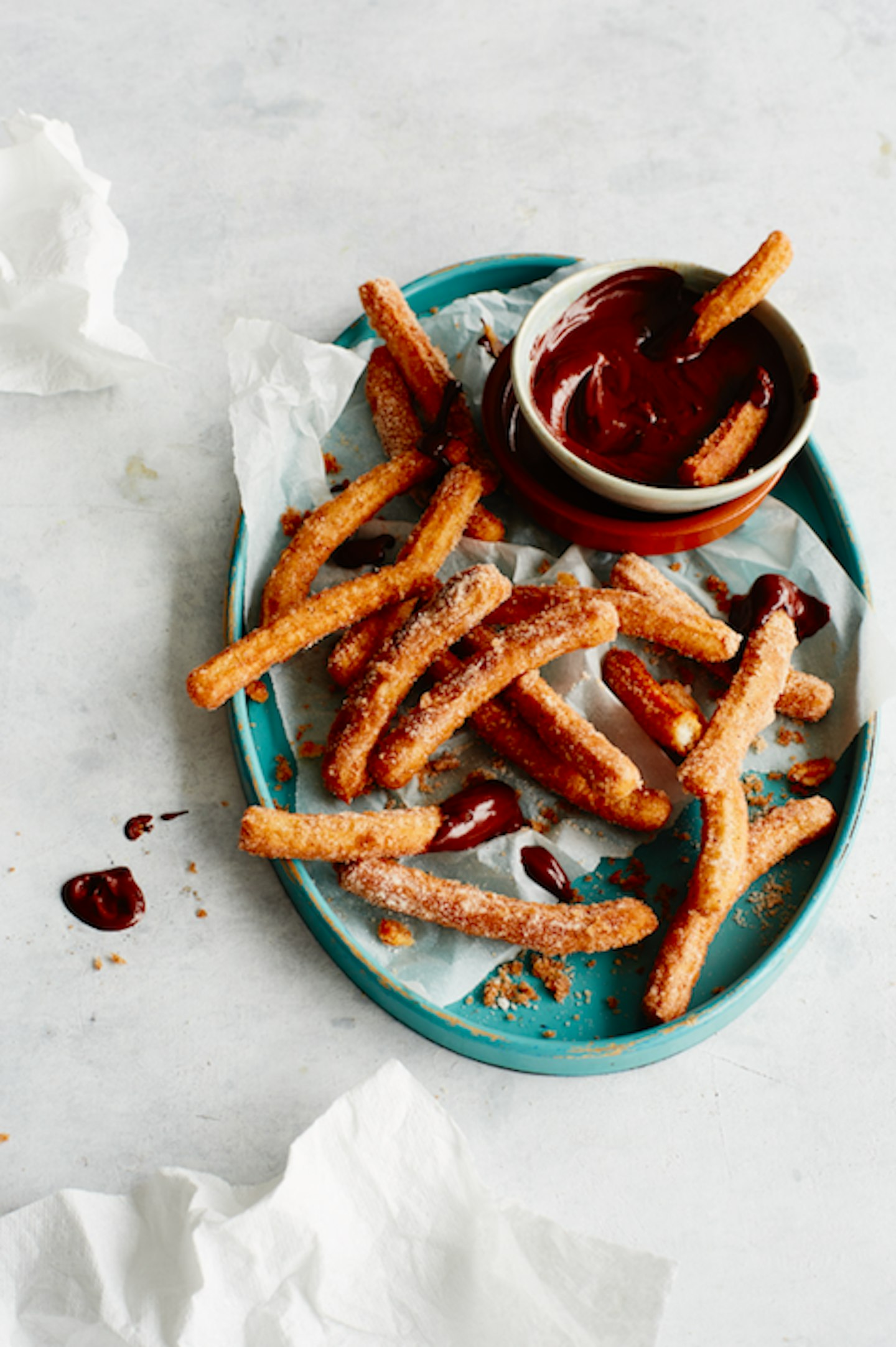 8 of 11
CREDIT: Lizzie Mayson
Spanish Beach Churros
OMG we're literally DROOLING over these lush vegan churros and chocolate dipping sauce. Find this tasty recipe in BOSH! by Henry Firth and Ian Theasby is published by HQ, HarperCollins on the 19th April.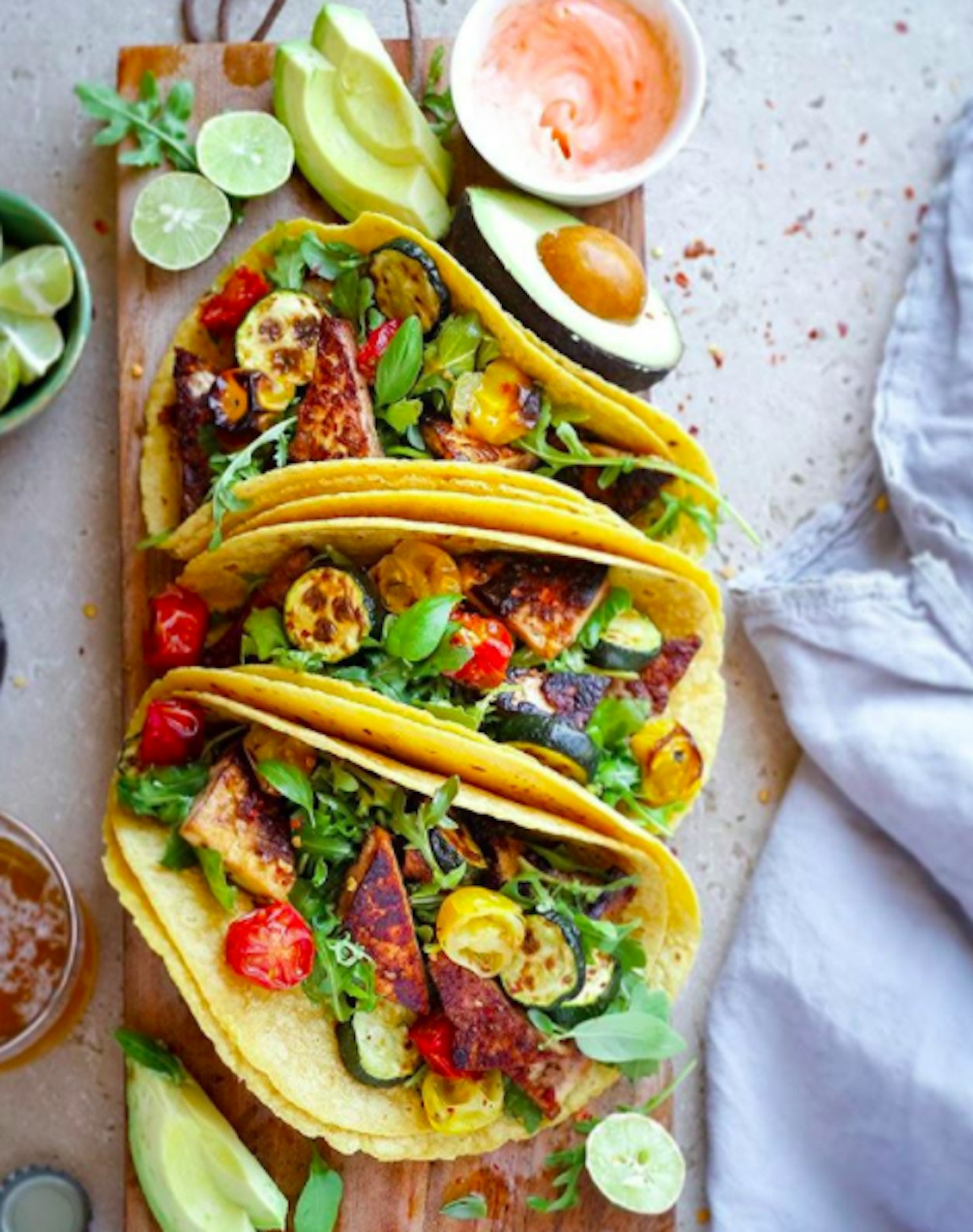 9 of 11
CREDIT: Instagram: @nathaliesader
Glazed Tofu And Grilled Veggie Taco
We'd never say no to a taco, especially when they look this damn good. Mexican night at ours, yeah?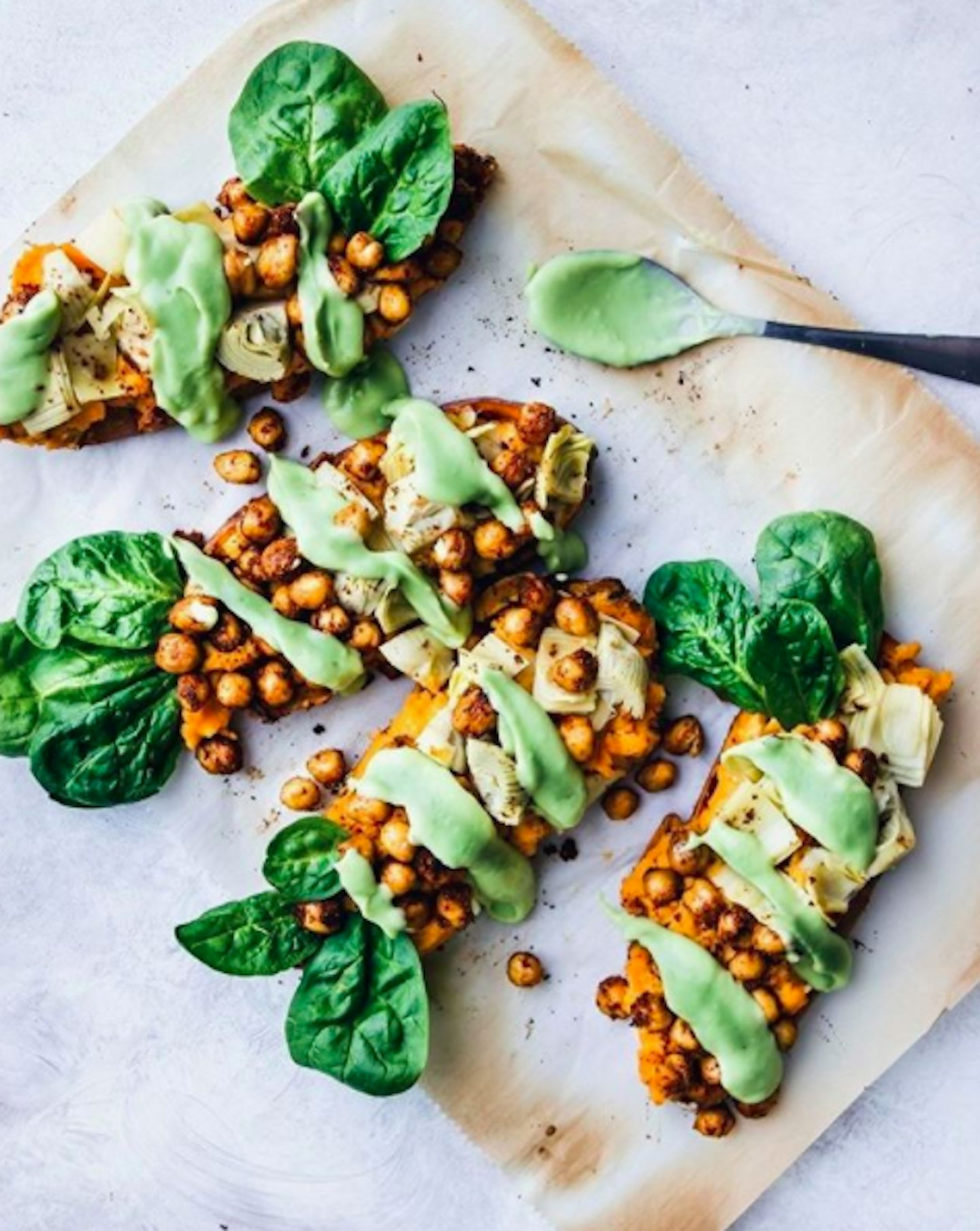 10 of 11
CREDIT: Instagram: @healthylittlevittles
Loaded Sweet Potato Boats
After a healthy meal for lunch of dinner? Try these loaded sweet potato boats - they're quick to whip up and taste DIVINE.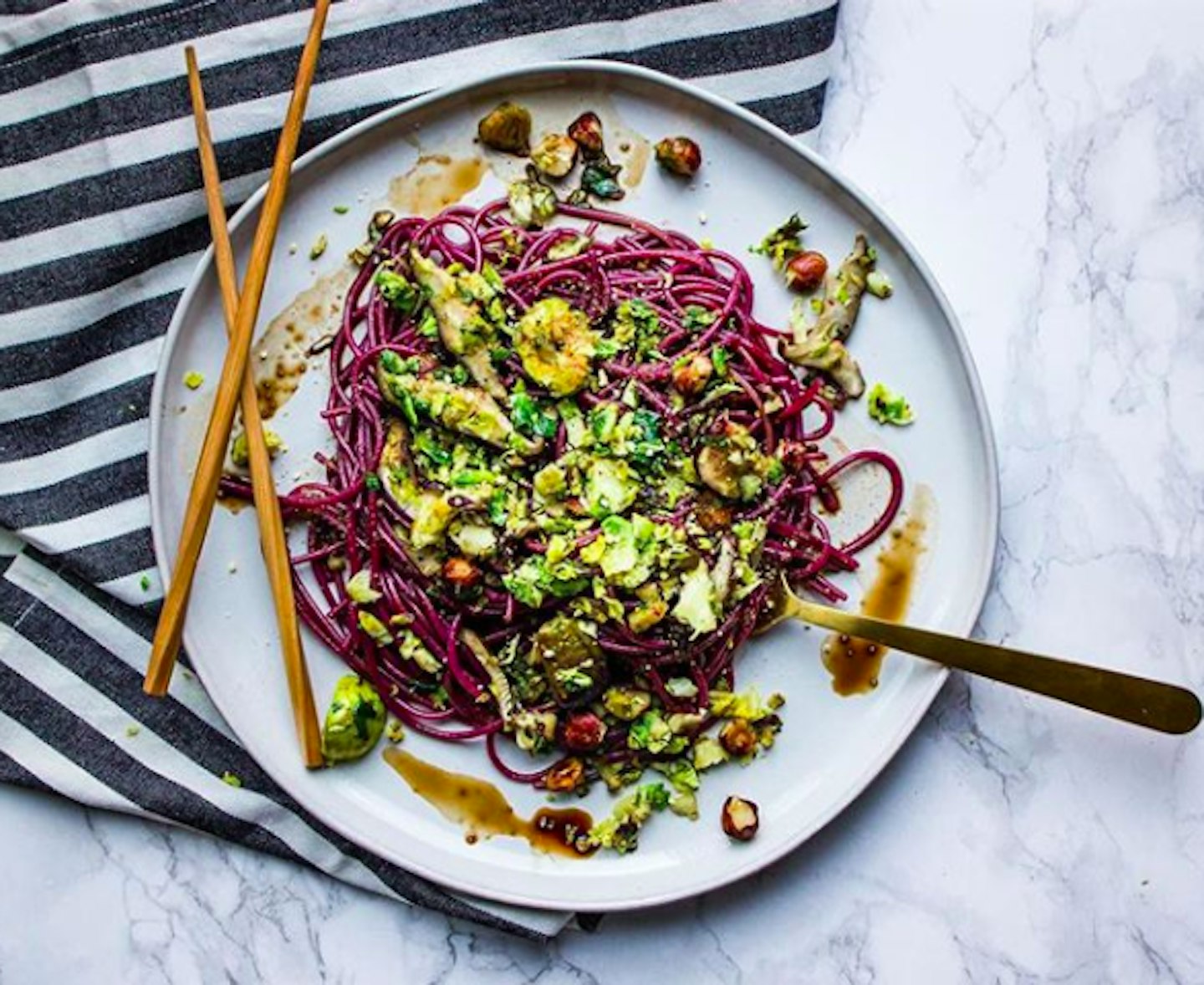 11 of 11
CREDIT: Instagram: @healthylittlevittles
Noodles with Warm Brussels Slaw
Keen for some asian cuisine? Try these noodles with warm brussels slaw. Yum, yum, yum.