Guys, dry your tears about the Love Island final approaching because we've got a new love-based reality show to get hooked on. The series that started a global phenomenon, 90 Day Fiancé UK landed in the UK on 24 July on discovery+, and we're already addicted.
The show follows eight loved-up Brits for 90 days as they try to make their long-distance relationships work and, hopefully, tie the knot – but it's far from plain sailing. There are missed flights, bust-ups, cultural clashes, and drama galore! And that's just from the first three episodes, which dropped on Sunday.
Here's our handy round up of the main couples to watch.
Kadie, 26 & Alejandro, 30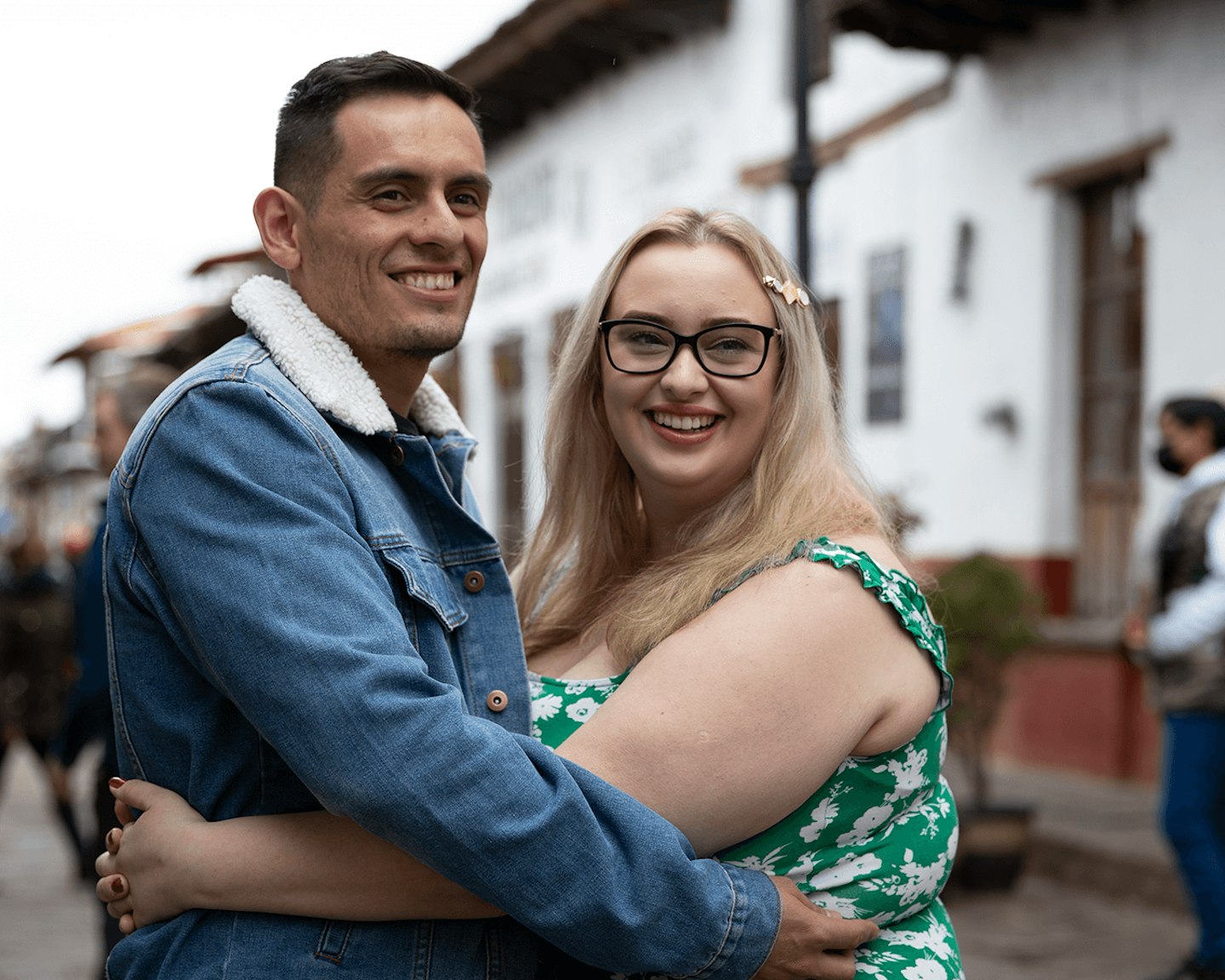 We reckon love birds Kadie and Alejandro have the best chance of living happily ever after, if they can just get past the small fact that Kadie doesn't want to relocate to Mexico (she can't risk uprooting her beloved dog) and Alejandro doesn't want to live in the UK. To be fair, he finds England cold, grey, and depressing, so Kadie's bright idea of taking him on an open top bus in the depths of winter probably wasn't the best way of changing his mind. His teeth were actually chattering.
Also, in a brilliant plot twist, there are officially three in this relationship: Kadie, Alejandro and Kadie's hilarious gran Liz – who needs her own spin-off show. Sausage roll loving Liz adores Alejandro as much as Kadie does, feeds him up with her baked goods, and wows him with her Spanish (she picked up a few bits from Benidorm), but ultimately she would be devo-ed if the pair moved to Mexico. #itscomplicated
Bridie, 31 & Host, 28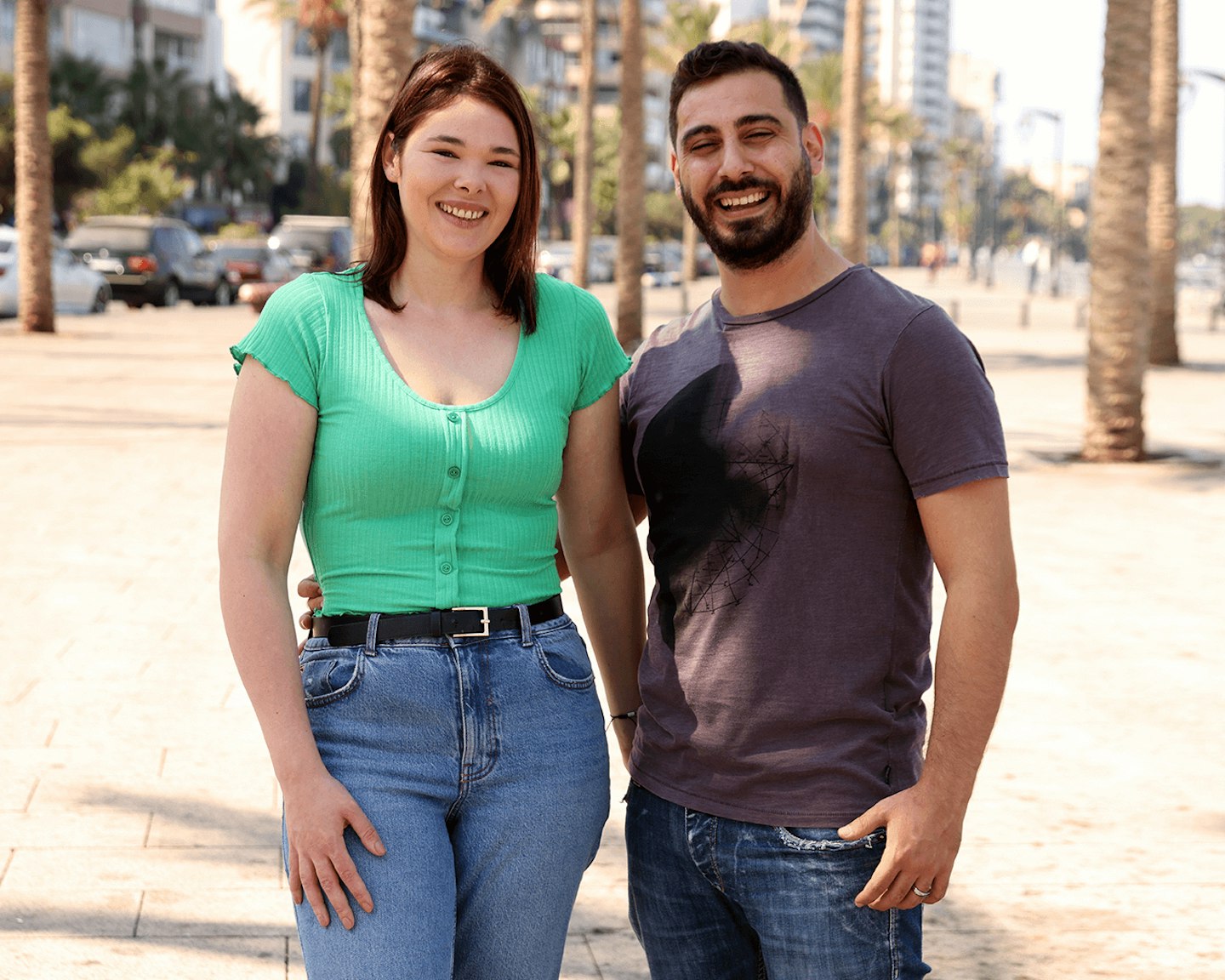 Bridie and Host have a passionate relationship to say the least. Bridie has major jealousy issues, which aren't helped when Host's uncle helpfully tells her that his nephew gets lots of female attention when he's out. Meanwhile, Host is a tad insensitive, gifting Bridie make up on her arrival to Lebanon and arranging for her to have a makeover at his uncle's salon. Insulting, much?!
Their reunion is far from ideal. First Bridie misses her flight not once but TWICE (how is that possible?); then Host misguidedly takes her shopping (something she hates); and finally, there's a toe-curling meal with friends and family during which Bridie can't understand a word they're saying. Despite all this, the couple still want to make things work and Host tells Bridie to be patient for the proposal and that he's choosing the "right time." Verdict: buy the hat, but keep the receipt.
Shaun, 41 & Christine, 41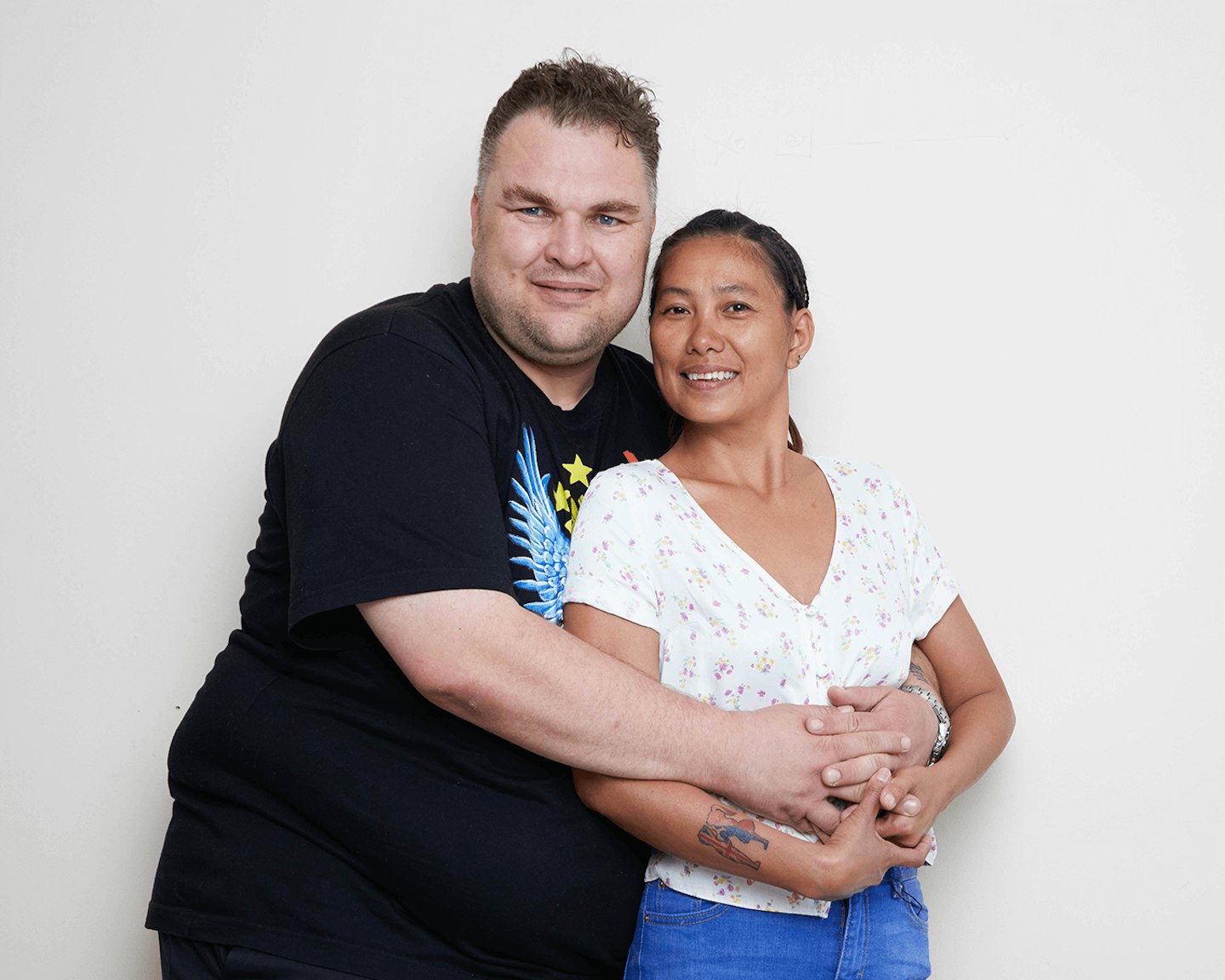 What to say about Shaun and Christine? Essentially there are more red flags than a jubilee street party, but Shaun deserves to be happy. Shaun sends money to the Philippines every month for Christine, her parents, and Christine's three children, which leaves him little to live on. Red flag #1. The couple have a son together but some of his friends have doubts over whether Shaun is little Christian's father. Red flag #2. Also, Christine is still legally married to her husband. Red flag #3.
Tears flow when their reunion is postponed after Christine's visa application is denied, but the couple finally catch a break and Christine and little C come to the UK. While Shaun is desperate to see them after the pandemic has kept them apart for two and half years, Christine immediately tells him he'll have to surrender his credit cards and salary to her when she arrives. We think/hope she's joking, but with Shaun putting off telling her he's in massive debt, we doubt she'll be laughing.
Tune into 90 Day Fiancé UK, with new episodes every Sunday on discovery+.