Abbey Clancy might be one of the most physically stunning women on this human planet, but she's still not keen on husband Peter Crouch letting his eyes wander over any other ladies.
And for that reason she's put the kibosh on him ever doing Strictly Come Dancing.
Speaking to The Mirror, she revealed that her other half would have loved to appear on the BBC1 hit talent show in her place - but for her own peace of mind, she wouldn't let him.
"I'm not too sure I'd allow that. The girls are far too hot," the model and TV presenter said.
Instead, the Stoke City footballer will have to contend with watching the mother of his child doing the tango with one of the fit male dancers on the programme - who she says is "gorgeous" and that she'll have to start wearing makeup in training.
"I'm paying [Peter] back… for perving on all the girl dancers," she added.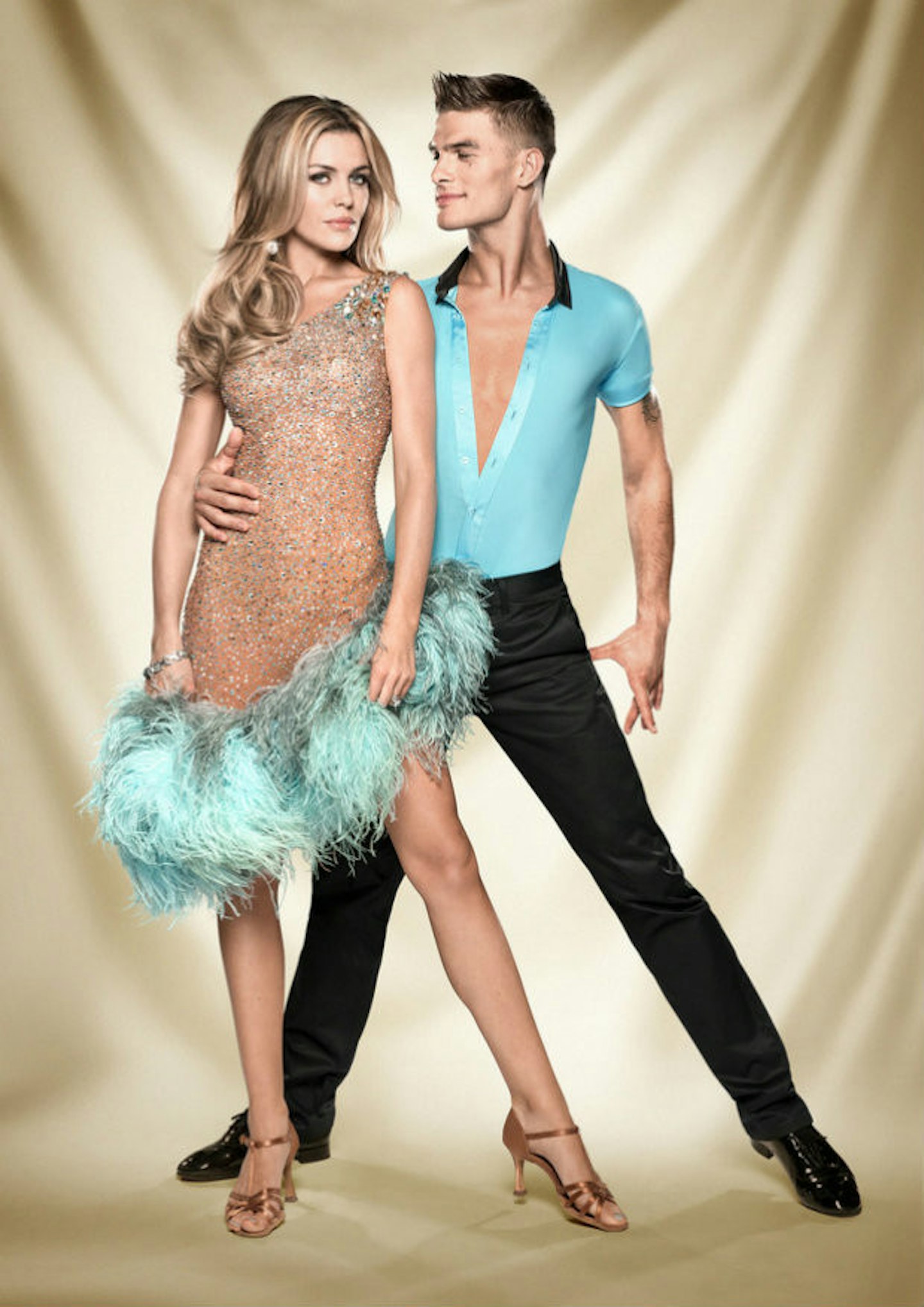 Abbey, who first came to fame on Britain's Next Top Model a few years back, may have good reason to put her foot down with Peter, as the striker has misbehaved in the past.
In summer 2010 he was alleged to have cheated on Abbey with a teenage prostitute, causing the couple to almost split up.
In January 2011, Abbey spoke out about the infidelity claims, telling a magazine: "It's weird how you can go from your whole life being perfect - and that excludes living in a nice house and having all that - just being so happy with someone who's your best friend and then a baby, a miracle.
"And then just...everything, this story comes out and you're like, 'Sh*t, is everything ruined?'"
The pair seem to have patched things up since then, with the birth of their baby daughter Sophia Ruby three years ago marking a new chapter in their relationship.