She repurposed her doomed wedding dress in the opening episode of the new series of And Just Like That…, but as Carrie Bradshaw gets set to reunite with former fiancé Aidan Shaw, we couldn't help but wonder, will they finally make it down the aisle this time?
And, more importantly, what dress would Carrie – played by Sarah Jessica Parker – wear? Thankfully, heat got to speak to AJLT… costume designers Molly Rogers and Danny Santiago to find out.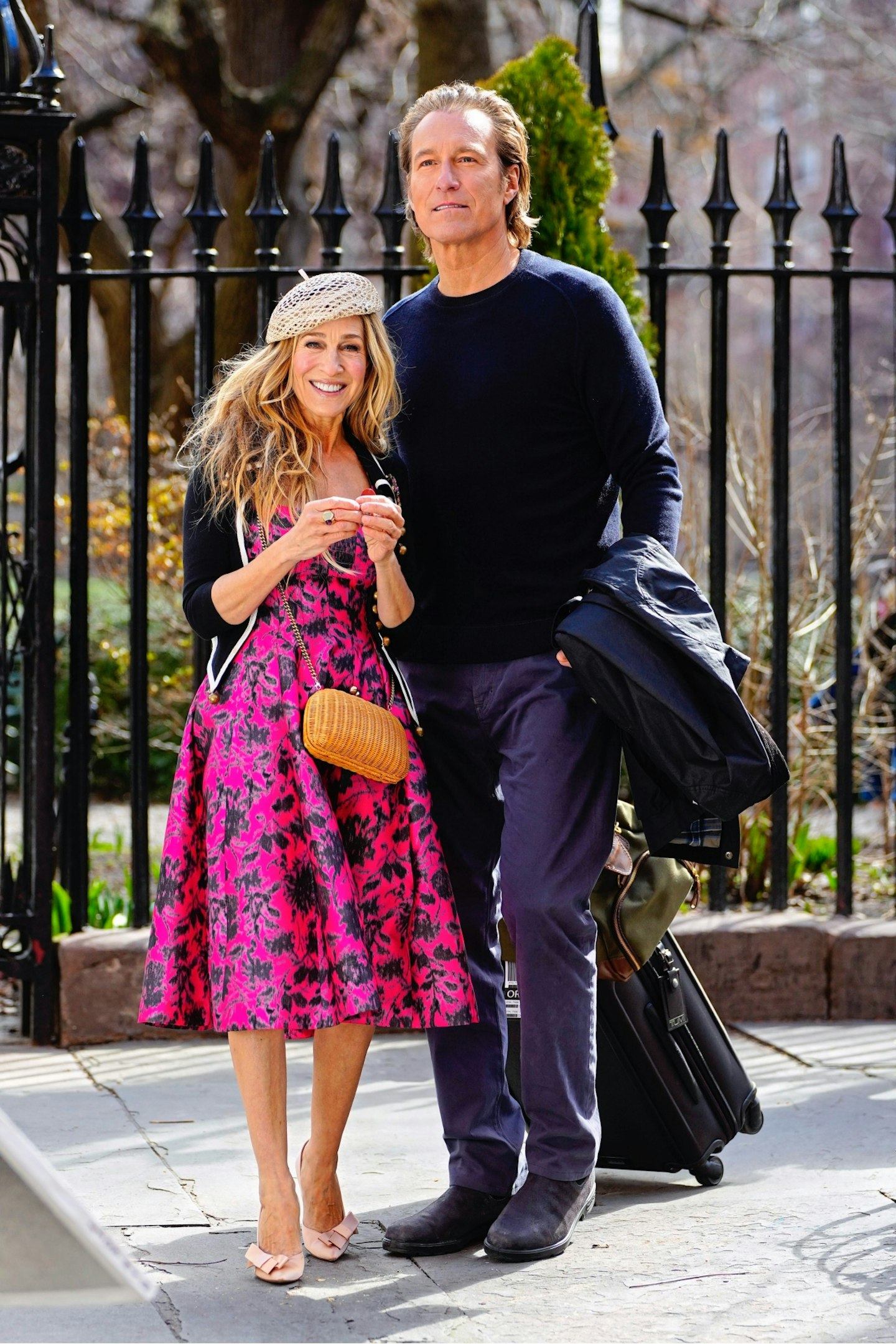 When asked about Carrie's choice of bridal gown if she were to marry Aidan, Molly – who worked on SATC from the start – tells us, "I wouldn't want a label. I don't think that would be right. Maybe it could be vintage, or something different – we'd want to go more unconventional this time. Unless they eloped and finally married in Hawaii, like Aidan always wanted."
In the first Sex And The City film in 2008, Carrie was gifted a Vivienne Westwood dress to wear for her wedding to Mr Big at the New York Public Library. But he jilted her, leaving her crying into her huge white gown. When they eventually wed at a registry office, she chose a vintage skirt suit. But she finally got to wear her big dress in the new series of AJLT… when the ladies attended the Met Gala.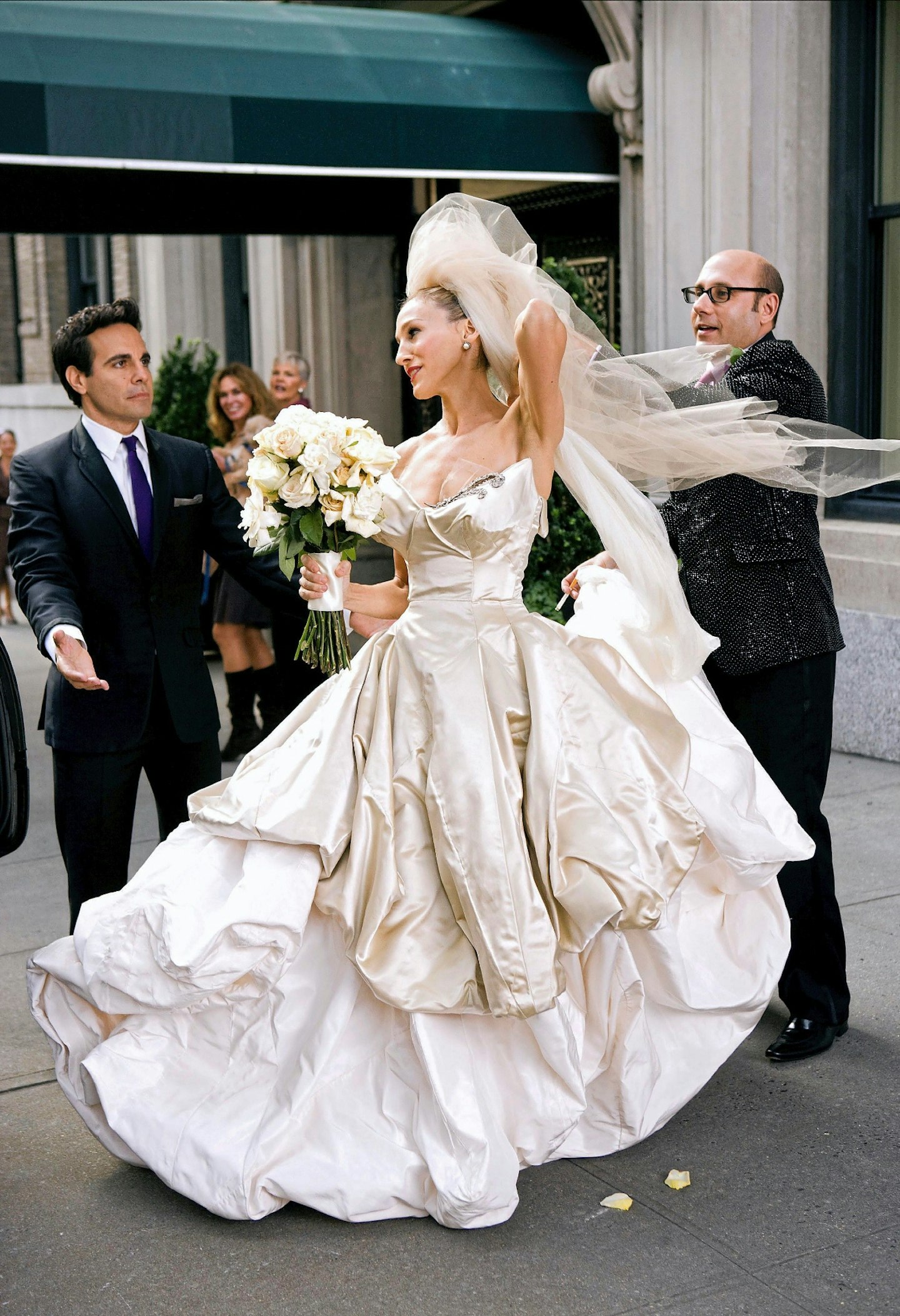 Danny admits, "It took ages for us to get the dress back from Vivienne Westwood – they had to look for it, then inspect it. We finally got it sent over and had SJP come in and it fit. And we just had to do some minor alterations on it, but it looked really great. Then the next challenge was trying to figure out how she could wear it to the Met Gala without it just being her wedding dress. And we pulled it off."
In a show famed for its fashion, Molly and Danny say that SJP, Cynthia Nixon (Miranda Hobbes) and Kristin Davis (Charlotte Goldenblatt) are very flexible when it comes to the clothes they wear.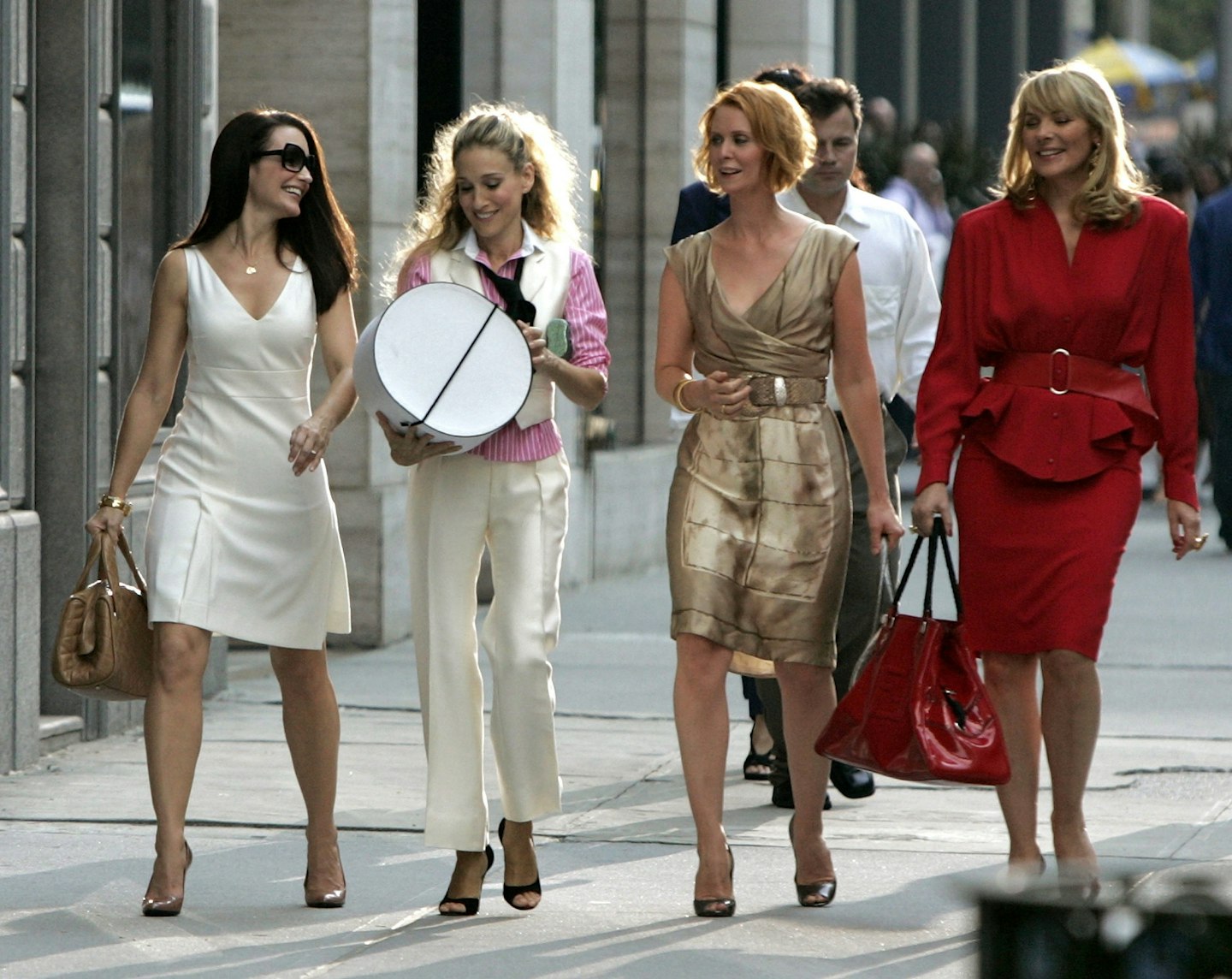 "They are so open when they come into the room," Danny says. "They have a lot of trust in Molly and myself because we've worked together for so long. We know what their look is – it's very much the DNA for each one of the girls – and their style is very distinctive. So, for that, they're very open to see what we bring in, and they've got quite a few things to select from when we have them in the room. They give their opinions, but they listen, as well."
And Just Like That… is on Thursdays on Sky Comedy and NOW.