Ed Sheeran is LITERALLY KILLING IT in every way at the moment, so it was only natural that he'd land a part in the biggest telly show on the telly.
OF COURSE he's going on Game of Thrones – what else would he be doing?
And speaking to Tom Green on The Hits Radio, he spilled some deets about his cameo.
"I just do a scene with Maisie. I sing a song and then she goes, oh, that's a nice song." We're guessing the song isn't Shape Of You. Not really the Game of Thrones vibe.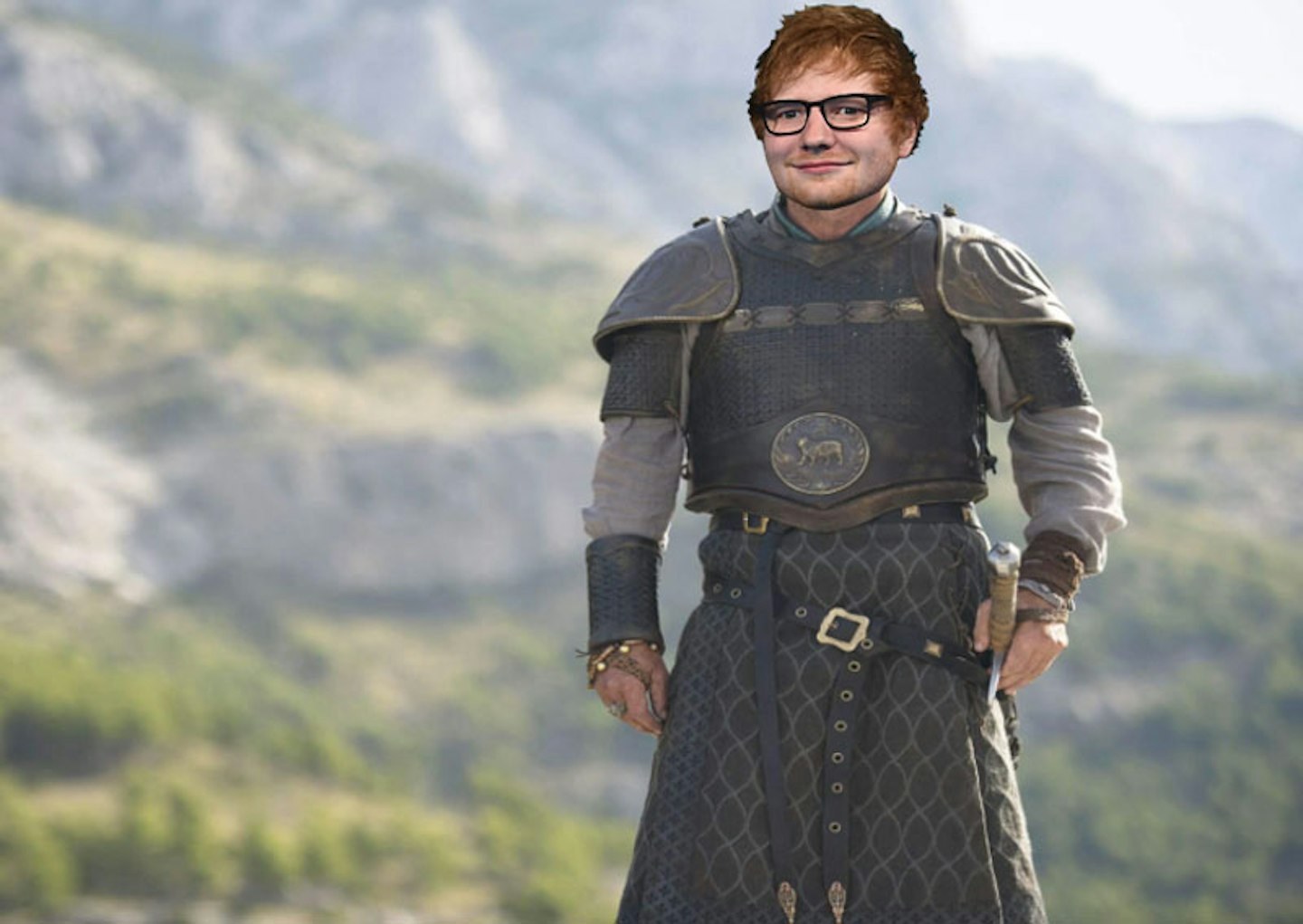 And he also took a piss next to Kit Harrington, which is obviously pretty cool.
He said: "One star-struck moment. Taking a pee next to Kit Harrington before I knew him, obviously being a big 'Game of Thrones' fan."
Life goalz x
This comes after he reassured everyone a while ago that he wouldn't meet the same fateful end as most on the show.
He told the Daily Star: "I do know which role I am going to play. I don't die in it, I don't die."
But he then added: "I'm only in it for like five minutes."
FFS.
Ed also spoke about the possibility of a raunchy lil' sex scene and tbh he sounded pretty up for it.
"I'd probably prefer to have sex than die in the show."
NOW READ:
Ferne McCann breaks social media silence after confirming pregnancy
Kim Kardashian says Caitlyn Jenner is 'lying' in her new memoir
Emma Watson had a Harry Potter reunion and it was MAGICAL AF