Some of us played with Barbies as kids, some of us were in the garden kicking a football around – and some of us were lost in a world of magic…
Way past our bedtimes, we'd huddle up with a torch and a copy of Harry Potter. And, for that particular generation, hearing the words, "You're a wizard, Harry," brought to life onscreen for the first time was a monumental moment.
This month marks the 20th anniversary of Harry Potter And The Philosopher's Stone hitting the big screen and changing the course of pop culture forever. Author JK Rowling sold the rights to the first four Harry Potter books for just £1million – a mammoth amount then, an incomparable drop in the ocean of her fortune now – and production began on turning her incredibly successful debut children's novel into a screen epic. To date, the eight-film franchise has grossed over £5.6bn and is the third highest-grossing film franchise of all time.
It has spawned five Fantastic Beasts spin-off films, a hit stage show, the Studio Tour attraction near London, a theme park at Universal Studios Florida and an unfathomable amount of memorabilia.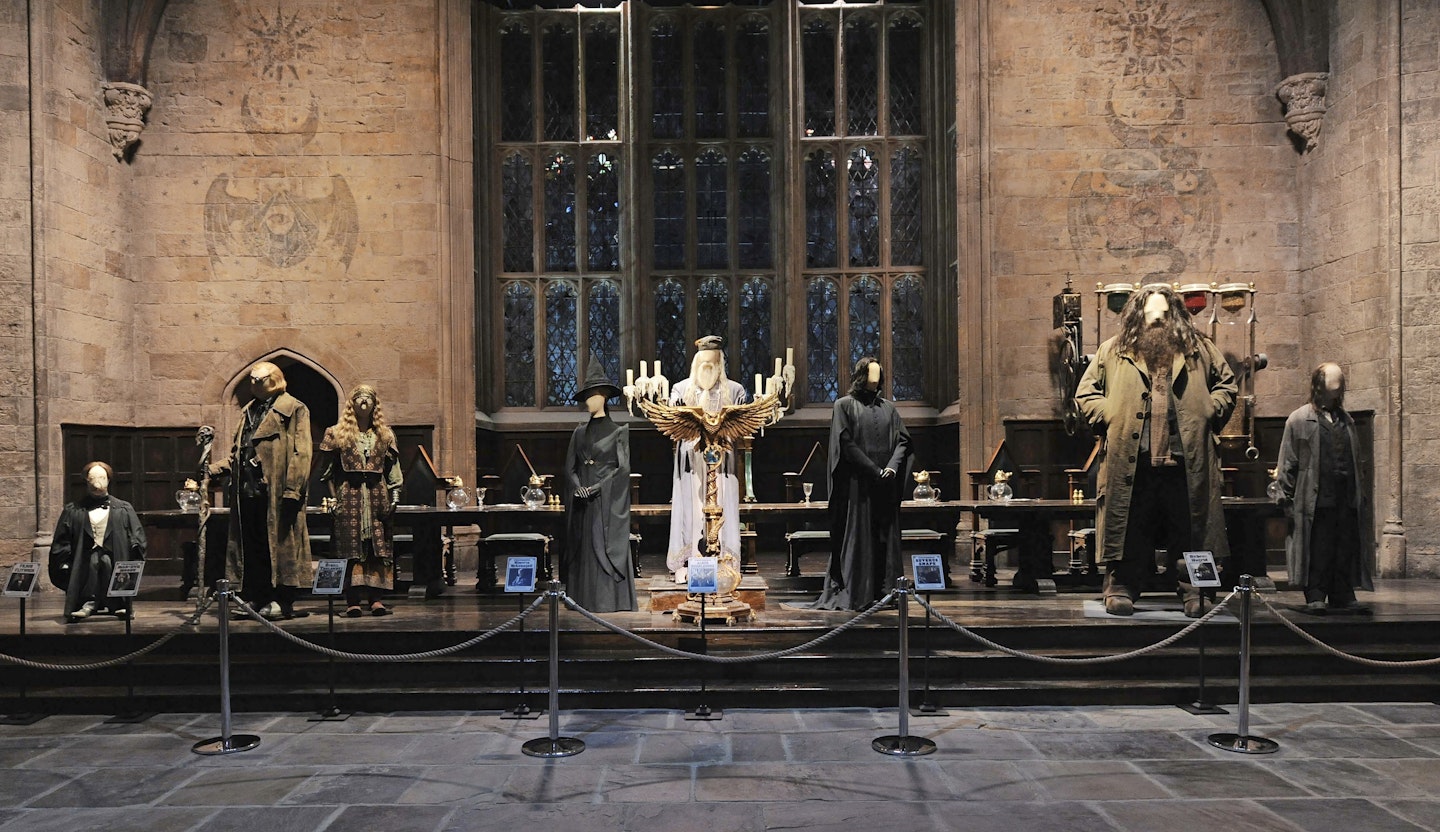 Homegrown talent
Rowling sold the film rights on the proviso that all roles would go to British and Irish actors, and when icons such as Fiona Shaw, Maggie Smith, and the late, great Alan Rickman were brought on board, a precedent was set for the films to feature the crème de la crème of homegrown talent.
Casting the central trio of Harry, Ron and Hermione was crucial to the success of the franchise. Through open auditions, casting directors visiting schools, and even a chance meeting in the audience of a West End play between the film's producer and a certain Mr and Mrs Radcliffe, Rupert Grint, Emma Watson, and Daniel Radcliffe were plucked from obscurity and thrust into the spotlight.
For a charming nostalgia kick, we recommend watching the trio's first-ever press conference in 2000. The accuracy of the casting choices is hilariously clear when each of the three kids is asked what they'll do with their first pay cheque. Nine-year-old Emma says she'll put it in a bank until she's 21, Daniel, 11, admits he has no idea what he'll do, and an almost 12-year-old Rupert jokes, "Speaking as a wizard, we're going to get paid in muggle money and I don't really understand it."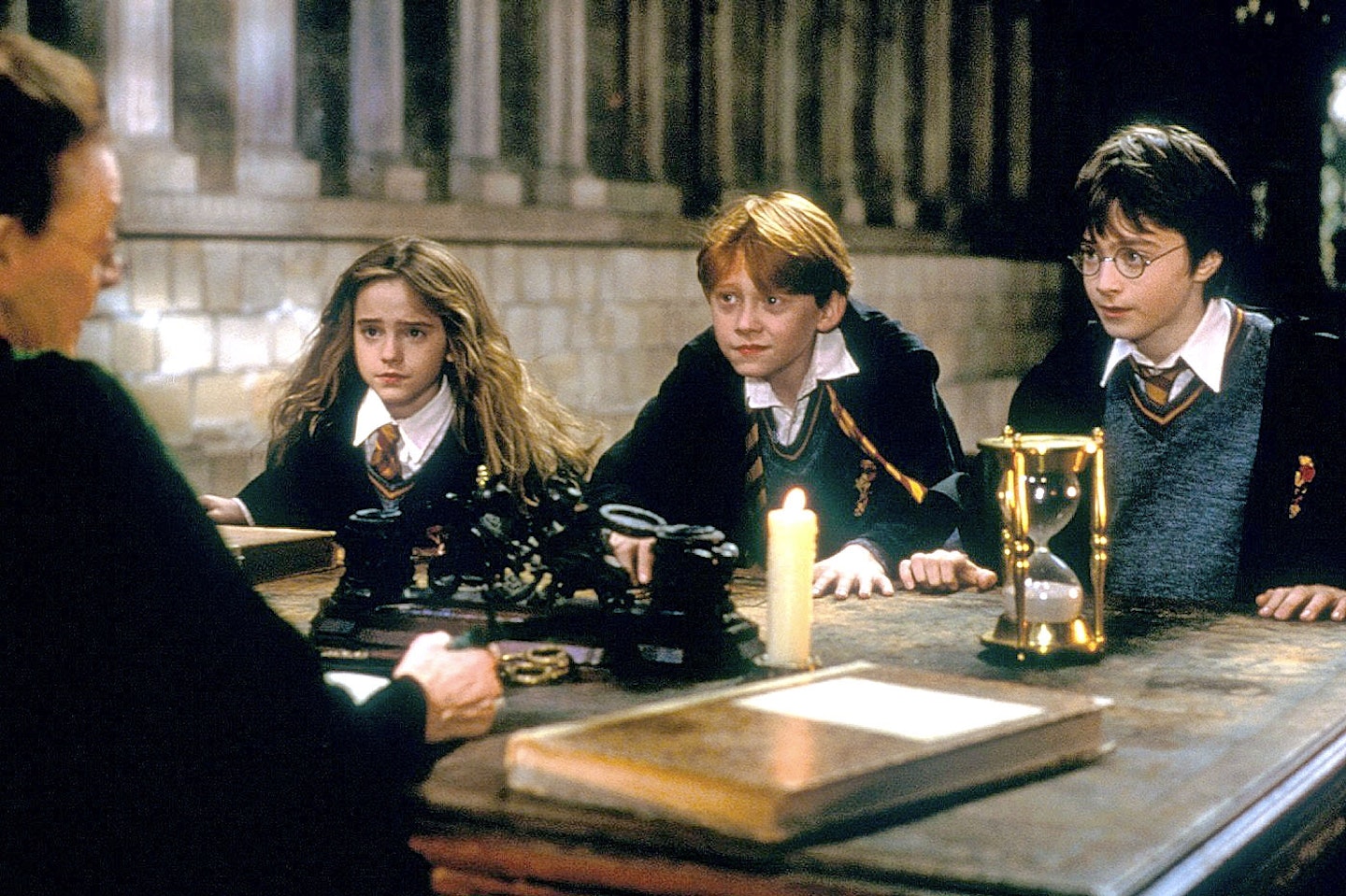 Movie magic
While the book series is an integral part of British culture, the impact of the films is impossible to gauge. In his 2002 New Year message, the Archbishop of Canterbury referred to the first film as "great fun". In 2003, Love Actually had Hugh Grant's Prime Minister list it as one of the greatest prides of the country. And by 2013, the series even got the royal seal of approval when Prince William, Catherine, and Prince Harry officially opened the Studio Tour at Leavesden Studios, with Kate and Wills even showing off their wand duelling skills in the Gryffindor Common Room.
The films never go out of style. In the UK, they are played every year on TV during the winter, thousands of tourists still have their picture taken at the entrance to "Platform 9 ¾ in King's Cross, and there was even a recent TikTok trend spoofing the iconic "wizard chess" scene from the first film.
Daniel Radcliffe himself once spoke about his fondness of one of the legacies the films had left behind.
"One of my favourite fates that we could never have ever imagined for the Harry Potter films, but I have been told by several friends, is that they're fantastic when people are hungover and feeling really crappy about themselves," he explained. "They'll just watch, back-to-back, a few movies and it takes them to a place of warmth and comfort. That is so lovely to me, that's the real world affect a film can have on someone's life."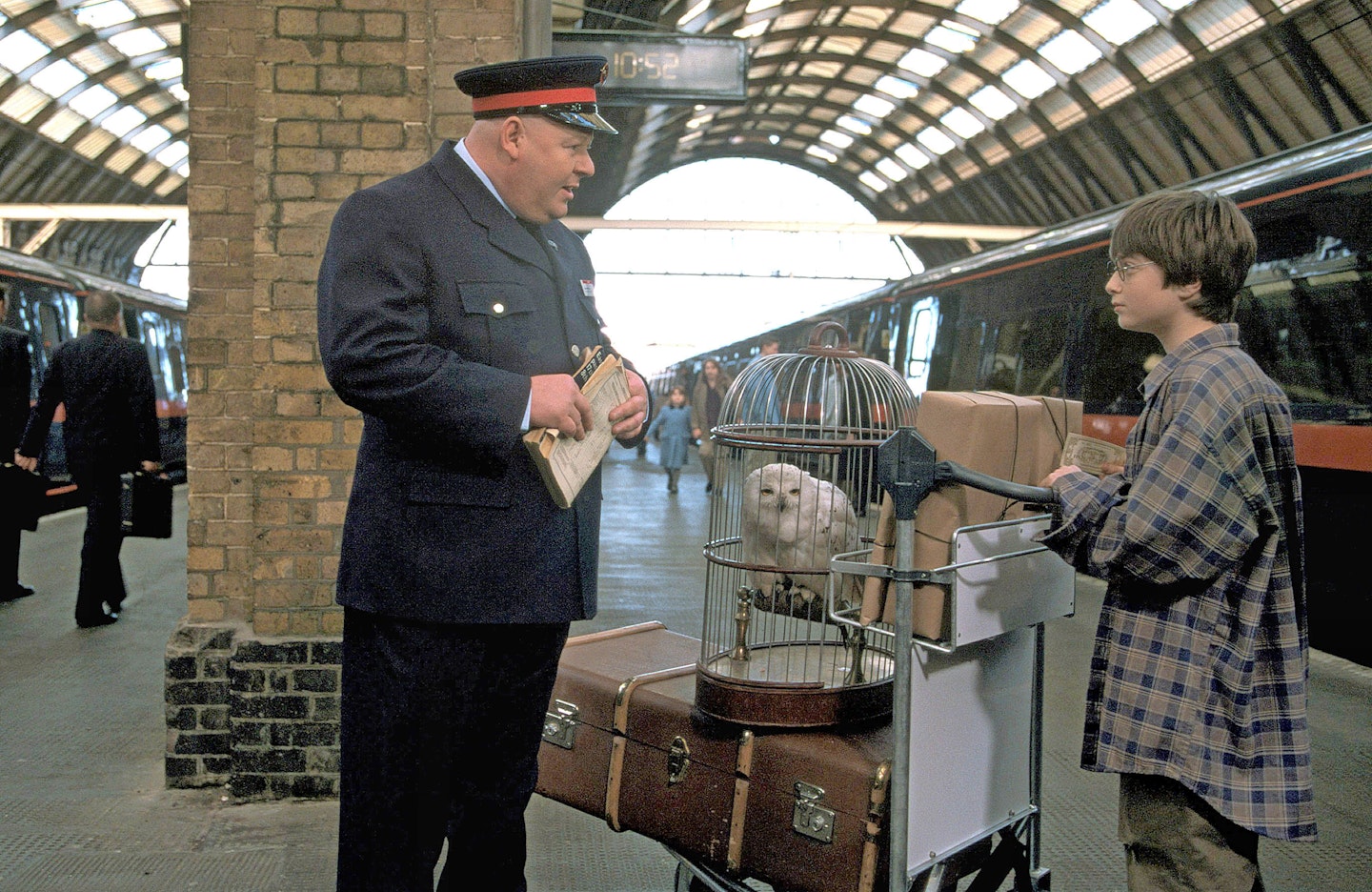 Chris Columbus, director of Philosopher's Stone, once admitted they aspired to make "a sort of Godfather for kids", revealing, "That was part of our mantra in the beginning. Our goal was to make something that feels as rich and complex, but for kids."
And the joy of the films is that that audience of kids who fell in love with the series – whether via the books or directly from the films – have grown up with the series. As teens we would visit fan websites to hear every snippet about new cast members, interviews, or pictures from set, and as adults, the series is our own magical comfort food… something to revisit again and again, particularly when feeling delicate after a big night out.
A game changer
The Potter films essentially created the notion of the modern film franchise – along with The Lord Of The Rings series, the first film of which was released one month after Philosopher's Stone – allowing box offices to see that epic franchises could not only be money-making machines, but also be critically acclaimed.
Looking back at the success of the films, Daniel Radcliffe once explained, "I think people were hesitant to put a lot of faith in an audience of kids. The tendency is to think kids have a very short attention span. But if you find something that can engage them, they are the most ferocious followers. Without the example of Potter, I don't think people would have believed they would have been able to maintain and sustain the interest of a young audience."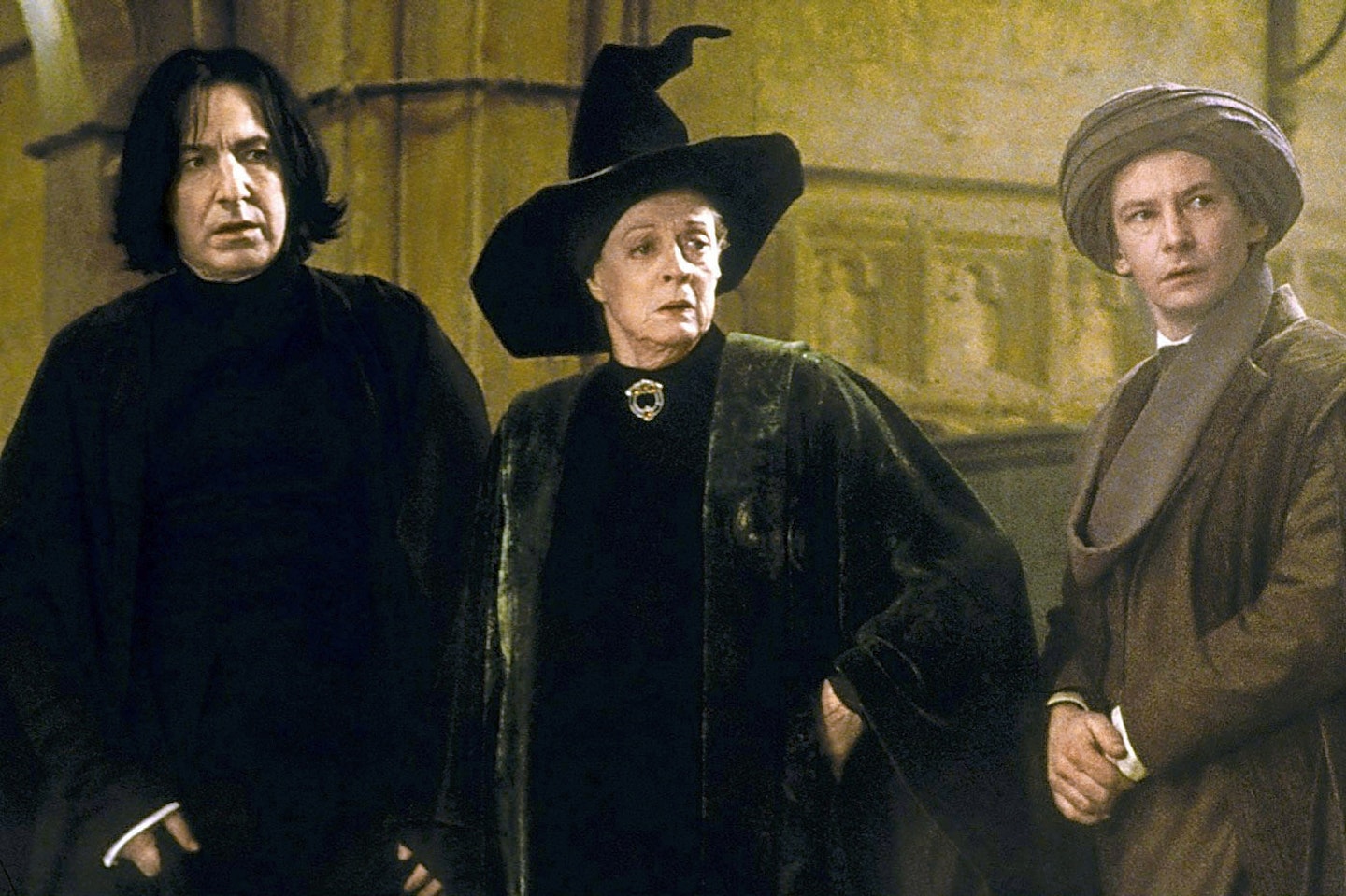 And ferocious followers they most certainly are. Every year on 1 September, fans of all ages gather at King's Cross to celebrate the day students would head back to school on the Hogwarts Express. This year, to celebrate the anniversary of the movie, nine giant wands are currently lighting up Leicester Square – celebrating it as the location for all the premieres. At the Studio Tour near Watford, lucky fans will sit down to watch the first film on a big screen, surrounded by the original sets. Typing in "What Harry Potter means to me" on Google garners literally millions of results. The series, both books and films, are a firm part of British culture, and for many fans, an integral part of their lives.
Daniel Radcliffe plays Answers the Internet:
Ultimately, once a Potter fan, always a Potter fan. The messages of kindness, strength, loyalty, and bravery are the same twenty years after Harry Potter and the Philosopher's Stone hit cinemas (and 24 since the first book came out) and will continue to inspire new and old fans alike. The magic lives on.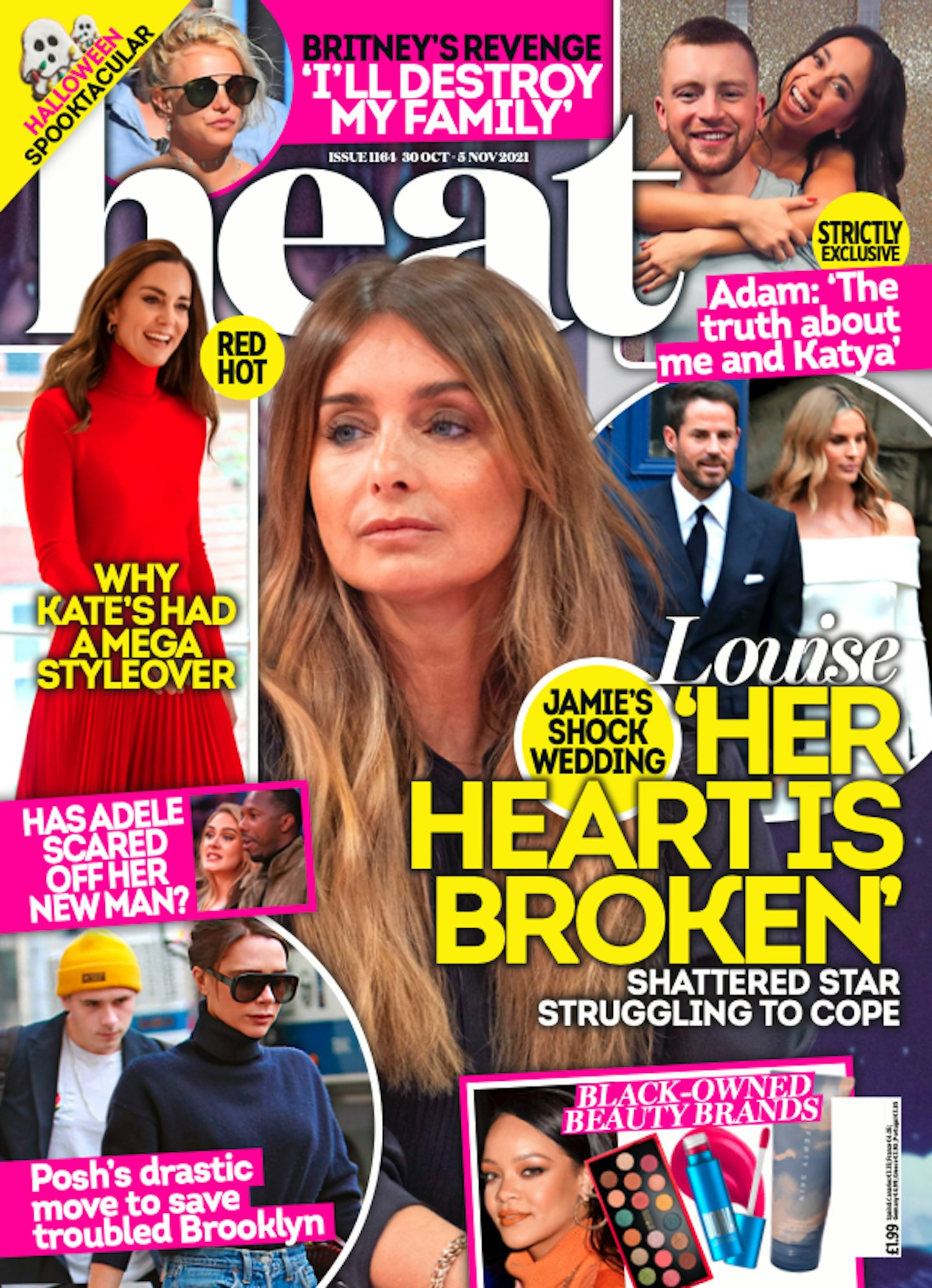 For more nostalgic goodness, check out heatstory in this week's heat magazine - OUT NOW.