They were once considered the pinnacle of TV presenting, but Holly Willoughby and Phillip Schofield's friendship breakdown has dominated headlines over the past few weeks, with This Morning descending into chaos in its wake.
The previously thick-as-thieves duo – who have been at the helm of the daytime show since 2009 – took a business-as-usual approach to their hosting duties last week, failing to acknowledge reports that they "barely speak" off camera and are "not as close as they once were". And now an insider tells heat that Holly is planning her next move very carefully – but is scared of what could happen if she gets on the wrong side of Phil.
While there have been rumours of tension between the former best pals for a while, it appears to have reached boiling point since Queuegate, when it was claimed they skipped the queue to see the Queen's coffin in September, as the public waited for up to 24 hours. A serious backlash ensued and the pair delivered a statement insisting they "would never skip the queue" and they had "special broadcast access".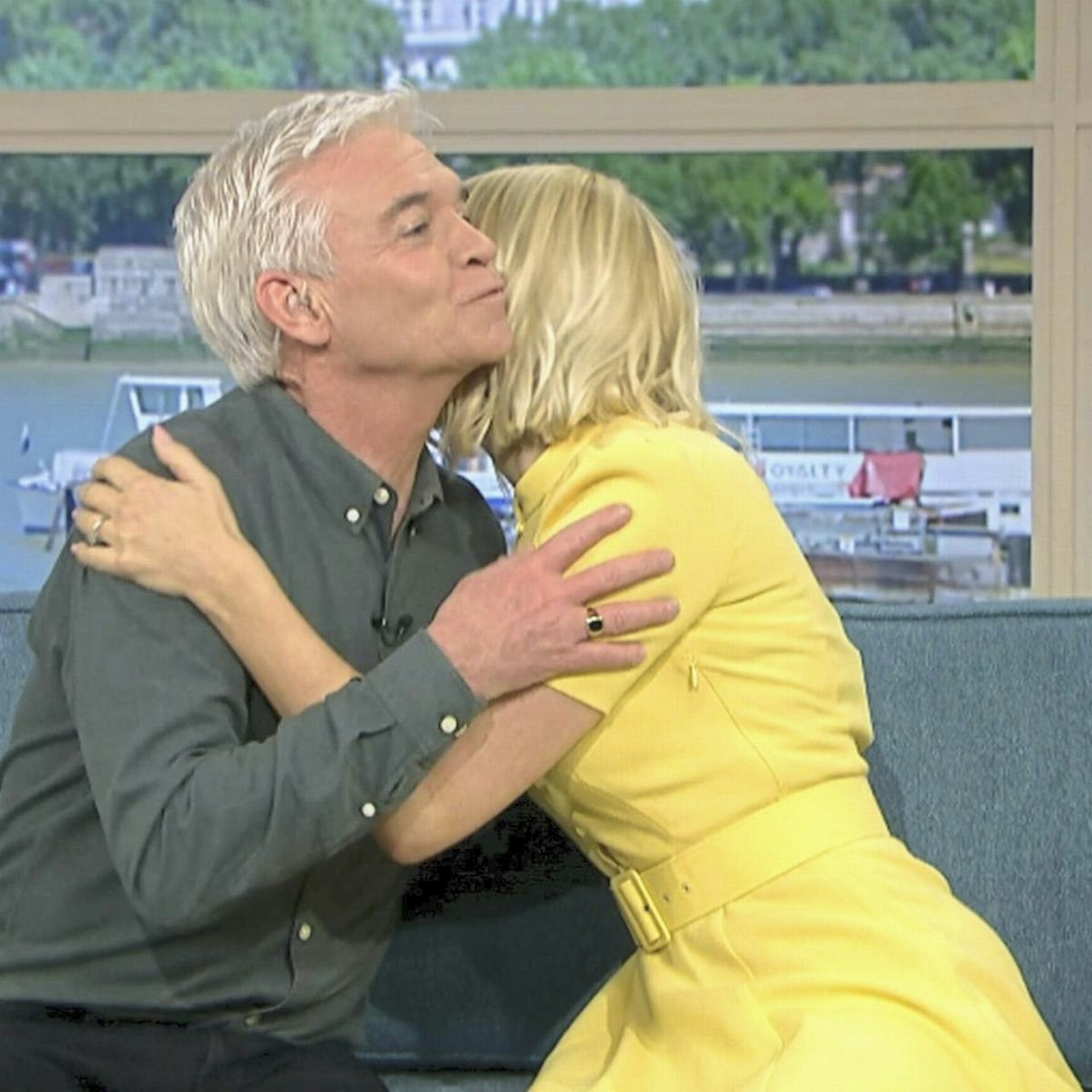 Then, last month, rumours of a rift intensified when Phil took a break from the This Morning sofa during the trial of his brother Timothy, who was convicted of 11 sexual offences involving a child between 2016 and 2019. Last week, he was jailed for 12 years. Holly – who was absent for her co-star's return after coming down with shingles – was allegedly left in the dark about her co-star's brother and was "deeply upset" to find out through a third party.
While Holly, 42, and Phil, 61, have attempted to convey a sense of normalcy on screen, viewers have not been convinced, calling their appearances "awkward" and "strained", with numerous sources claiming Phil is set to be the "first major name for the chop". And after being all-smiles in front of the camera, even kissing Phil on the cheek when she left early to help host the Prince's Trust Awards at Buckingham Palace last week, heat has learned that Holly is exhausting all her efforts to ensure her "split" from Phil is as cordial as possible, particularly for the sake of her public image.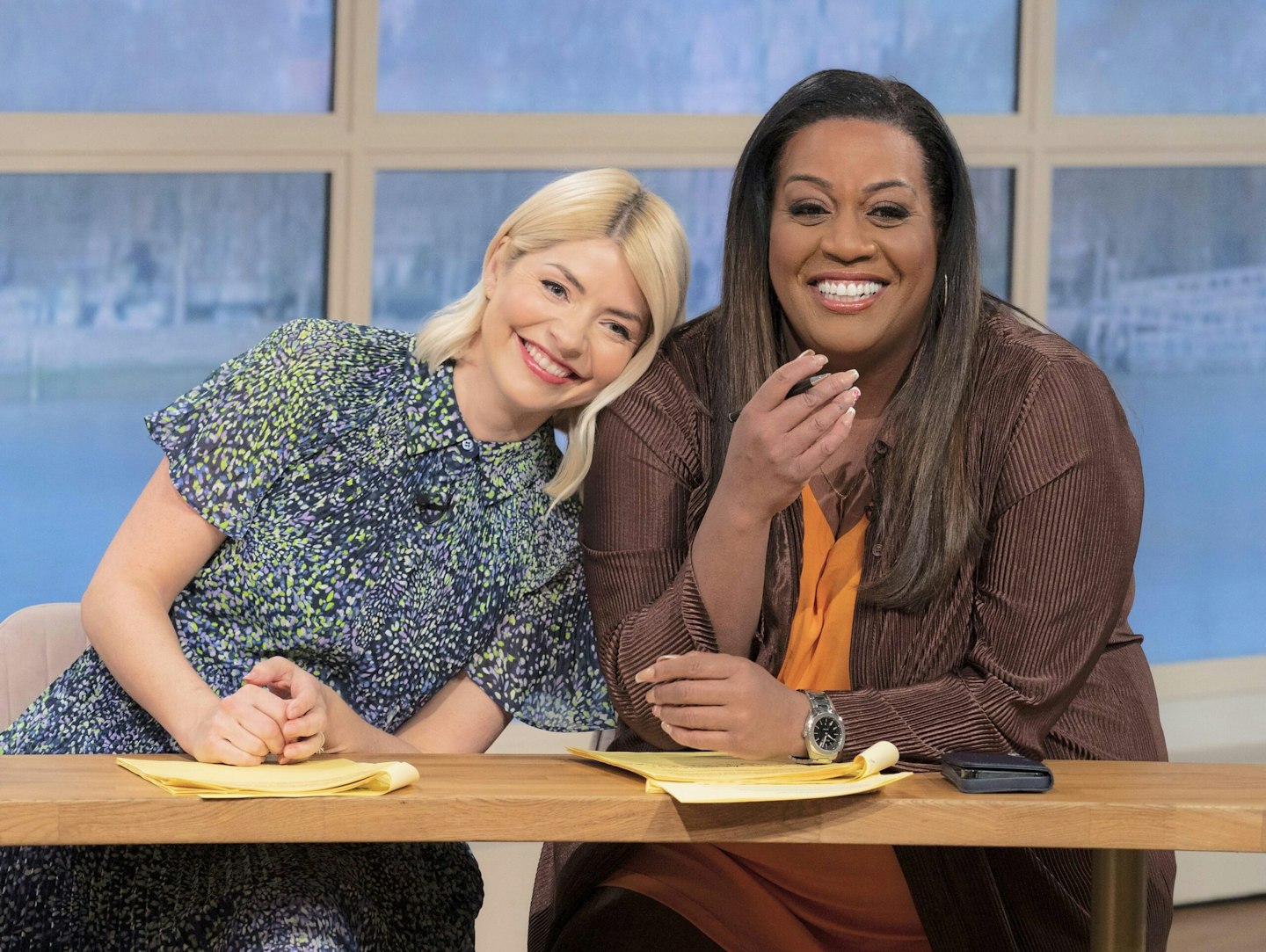 "This is Holly's worst nightmare. Things have been so tricky and volatile for the past few months, and now having it all play out in public is the culmination of that," our source explains.
"She has had her hair falling out due to stress and says her face hurts with the effort to keep it all together. It's been the week from hell and has required acting skills Holly never knew she had." They add, "Despite everything that is going on, and all the screaming and shouting, she is staying firm on wanting an amicable split. All she wants is for this to be over and not go nuclear. Because if that does happen, she'll be living with the mess for years."
Viewer figures for This Morning have dwindled drastically in the past few weeks. According to multiple sources, ITV bosses were "beside themselves" when they discovered the audience had plummeted to 724k last Monday, in comparison to drawing in 894k the week before. Peak viewership also took a knock, having missed out on hitting the million mark. Some have branded the scandal a "storm in a teacup", but an insider revealed that the viewers' reactions have been a "wake-up" call, adding the show"is preparing for some seismic changes this summer".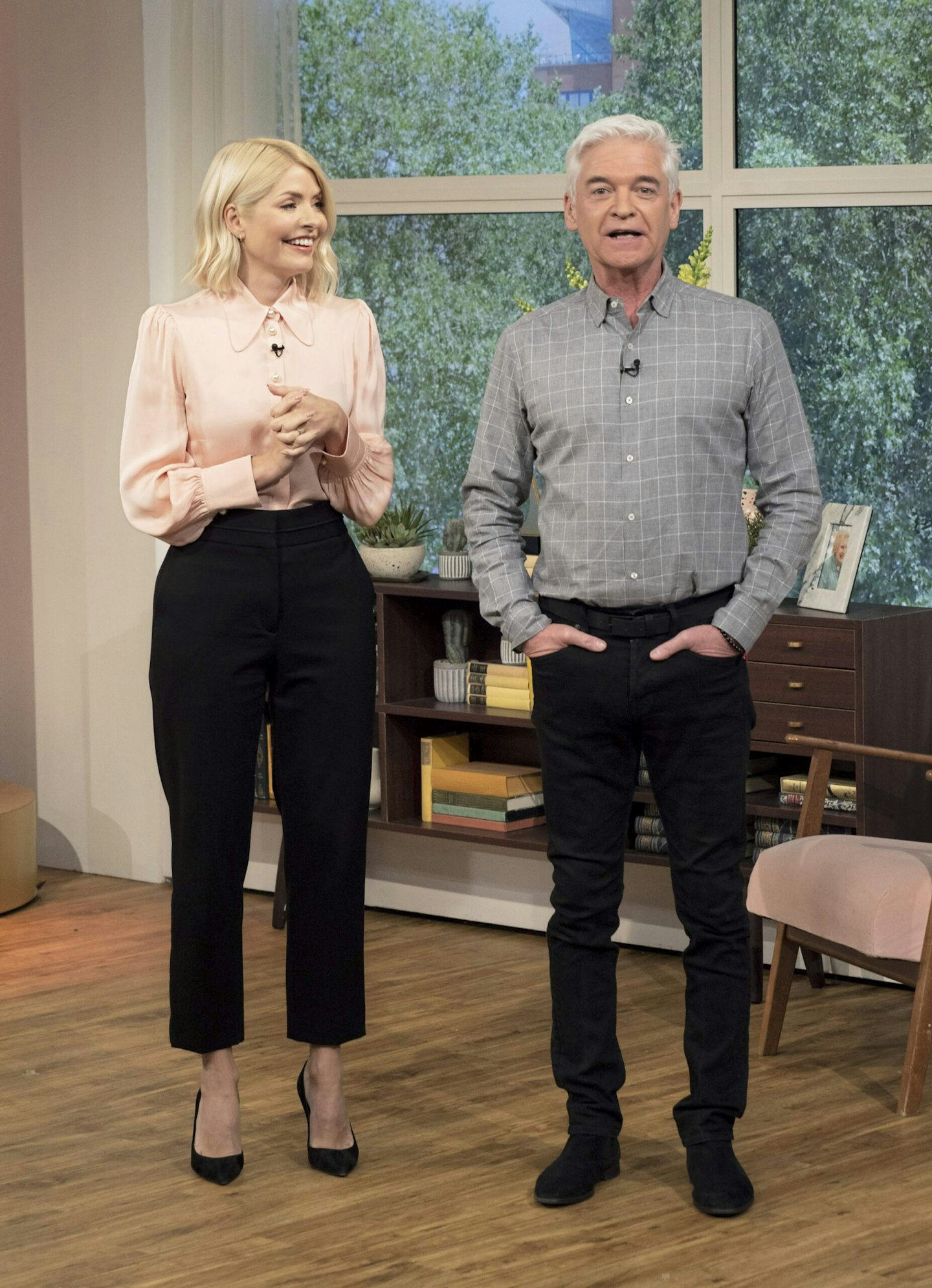 Phil released a statement in what seemed to be a bid to save his long-term friendship with Holly, but instead, it is understood to have left her "blindsided". Lauding his TV partner – who was famously by his side when he came out as gay on live TV in 2020 – Phil stressed, "As I have said before, Holly is my rock. We're the best of friends – as always, she is an incredible support on screen, behind the scenes and on the phone. Holly has always been there for me, through thick and thin. And I've been there for her. The last few weeks haven't been easy for either of us."
But we are told that Holly has turned her thoughts to the gut-wrenching possibility that Phil may want to seek revenge later down the line, with our insider saying she has considered the possibility of him spilling secrets from their years of friendship – the pair are known for holidaying and enjoying raucous nights out together. "The last thing Holly wants to do now is to anger a wounded man. She fears he could lash out at her and that's what is really causing her so much stress," a source says.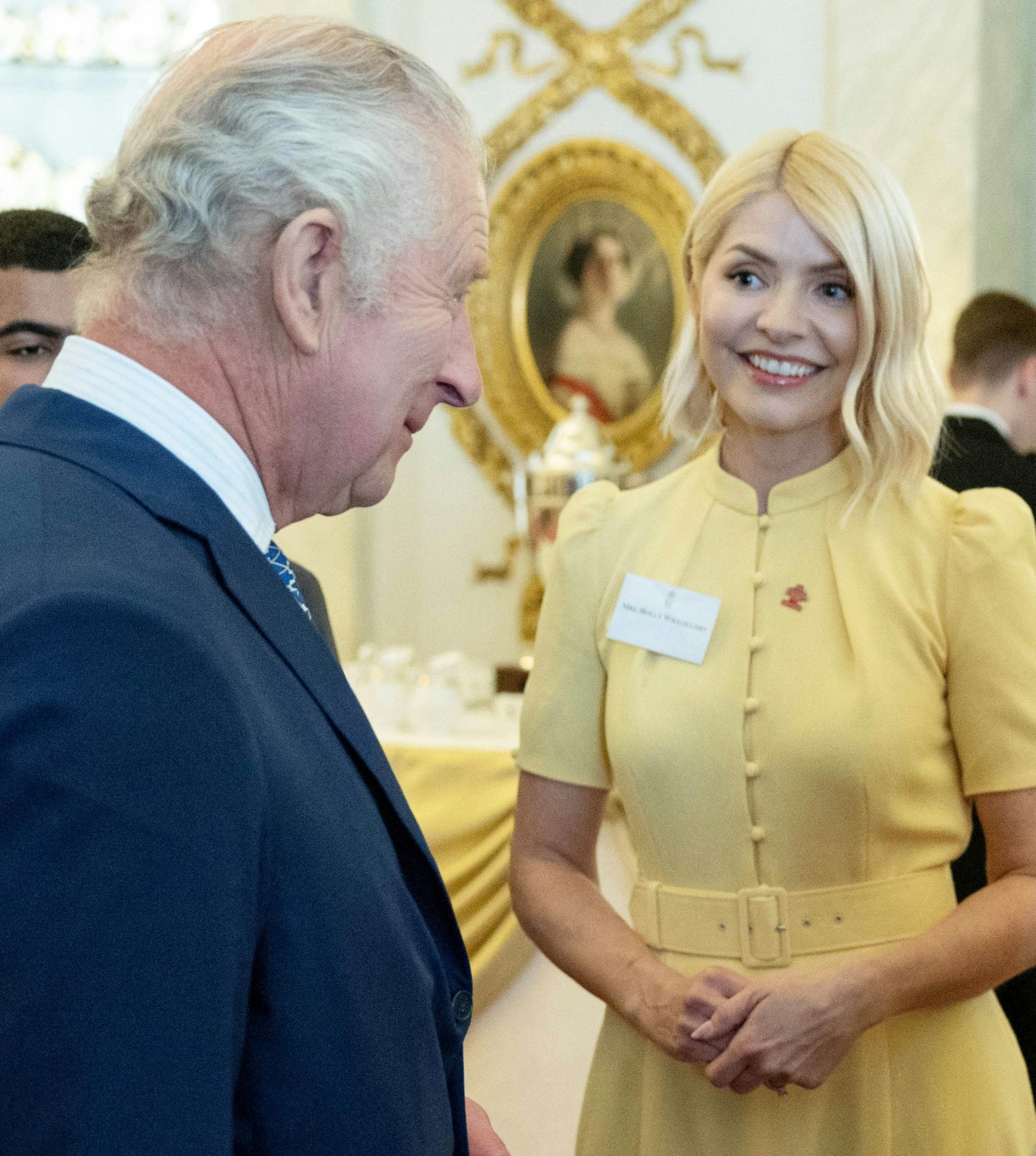 "Right now, their relationship has broken down – and has been cracking for ages – but she has not crossed a line. There is a type of truce there, in that if he were to start saying anything against her, he would risk alienating the last of his support. They were close for years and he knows a lot of things that could be embarrassing for her and could also have an impact on her career. She knows he is lining up a book telling his story and will be doing interviews. She's wise enough to know what everyone will want to see in those headlines, too. Ultimately, she knows they are treading a really fine line here."
Many in the TV world have failed to bite their tongues where Holly and Phil are concerned. Their ex-This Morning co-star Eamonn Holmes – who left the show in 2021, and joined GB News – sarcastically joked that they should have received a "special award" for "best actors", adding, "The public surely have sussed that there's no chemistry, that there's a broken fit between the two of them."
Meanwhile, TV personality Kim Woodburn ruthlessly branded Holly a "two-faced bitch", claiming she is not all "sweetness and light", and accusing the presenter of "aiding and abetting Phillip". Their feud even spilled over into PMQs as Oliver Dowden branded Sir Keir Starmer and Angela Rayner "the Phil and Holly of British politics".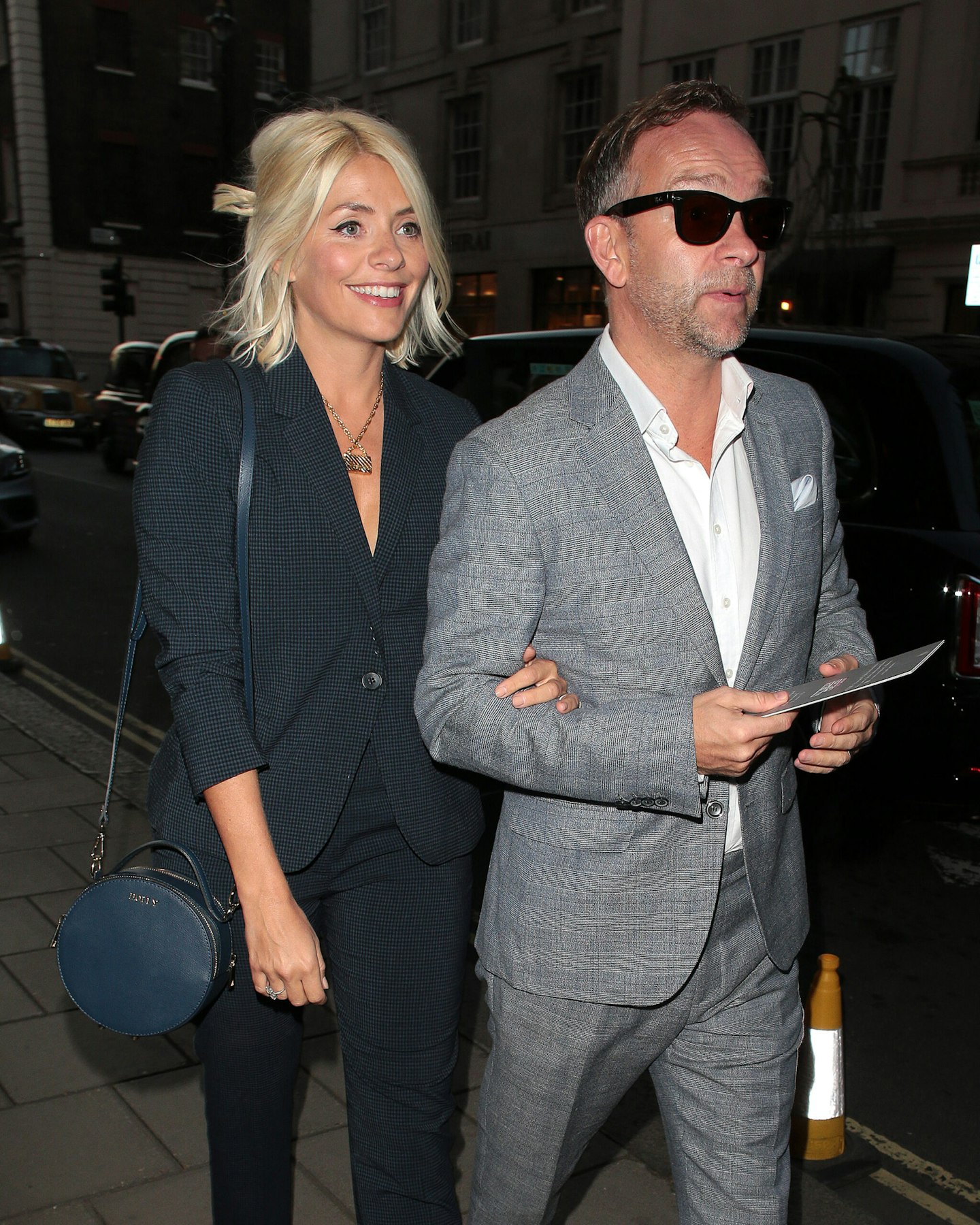 And someone desperate to remove Wylde Moon founder Holly from the toxicity is her husband Dan Baldwin, with whom she shares children Harry, 14, Belle, 12, and eight-year-old Chester.
"The tension has really had an impact at home – Dan is not one to let things go," we're told. "He has been wanting Holly to make a break from her partnership with Phil for years and has believed he was bad for her and her career for a while. He has always felt Phil had a controlling influence over her."
Fans seem to already be lining up Phil's replacement, and as heat told you recently, sought-after host Alison Hammond could be set for This Morning's no.1 status, after many voiced their desperation to see her present the main slot instead of just on Fridays alongside Dermot O'Leary. With the bookies running odds on who could replace Phil, our source says Holly now wants to look forward, but will not be throwing caution to the wind.
"Holly wants to bring this chapter to an end," we're told. "It's over for them, but she knows how vital it is that she trusts her instincts on how it all plays out."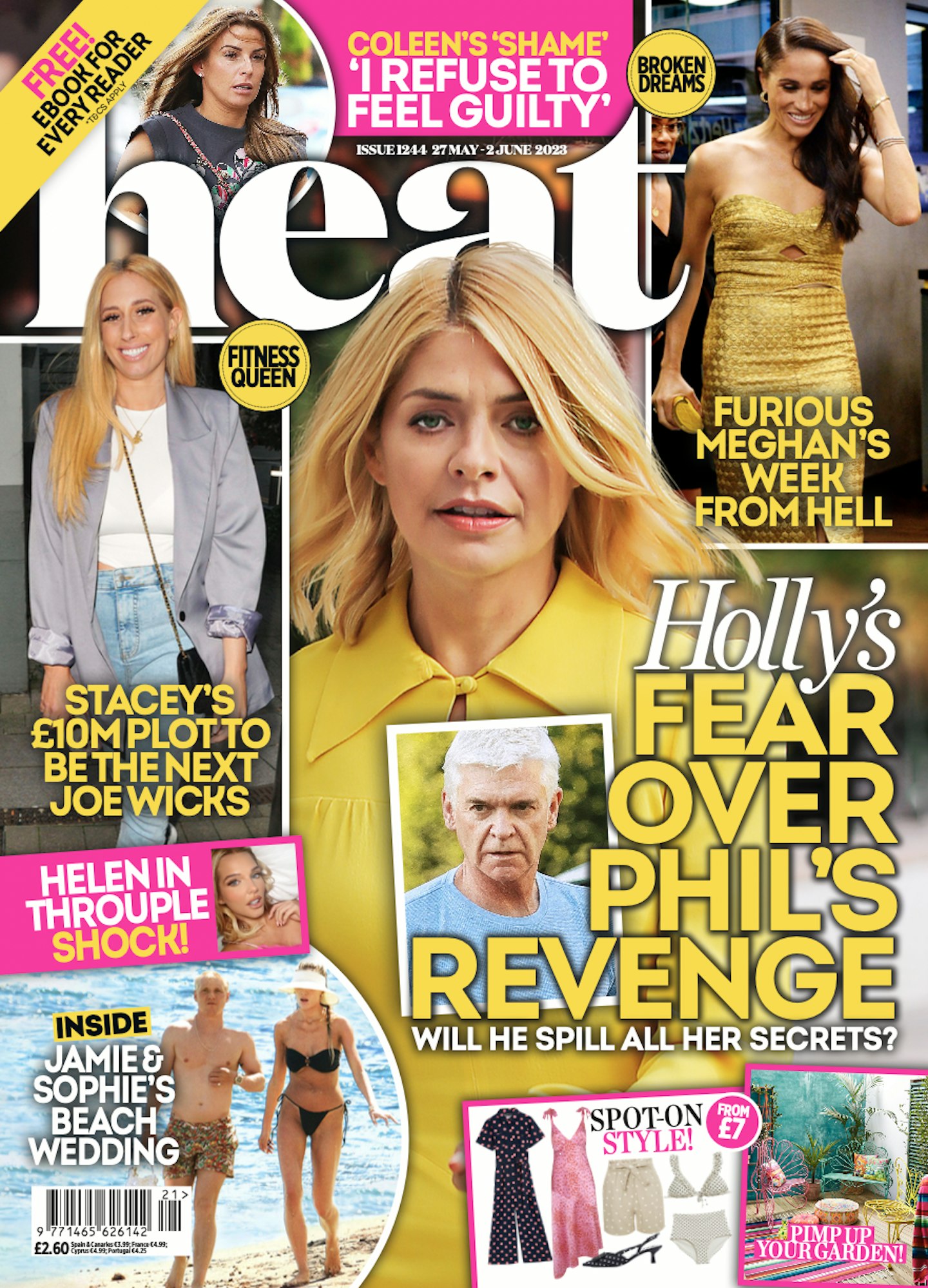 WATCH: Kimberley Walsh talks play dates with Cheryl and Bear | This Morning Live