After just one week in the villa, last week, Islander Niall Aslam sensationally quit Love Island, with bosses revealing he'd decided to leave due to 'personal reasons'. However, since leaving the popular dating show, Niall has given no interviews and has stayed silent on social media, leaving viewers worried about him.
But now, according to Mail Online, Niall's friends have revealed the real reason why he left, admitting he is very 'insecure' about his appearance. Back in 2017, Niall underwent surgery to get his ears pinned back, with his friend saying, "Before he got his ears pinned back, if anyone wasn't interested in him or made a joke, he'd assume it was about his ears and put a hat on for the rest of the day just to avoid people seeing."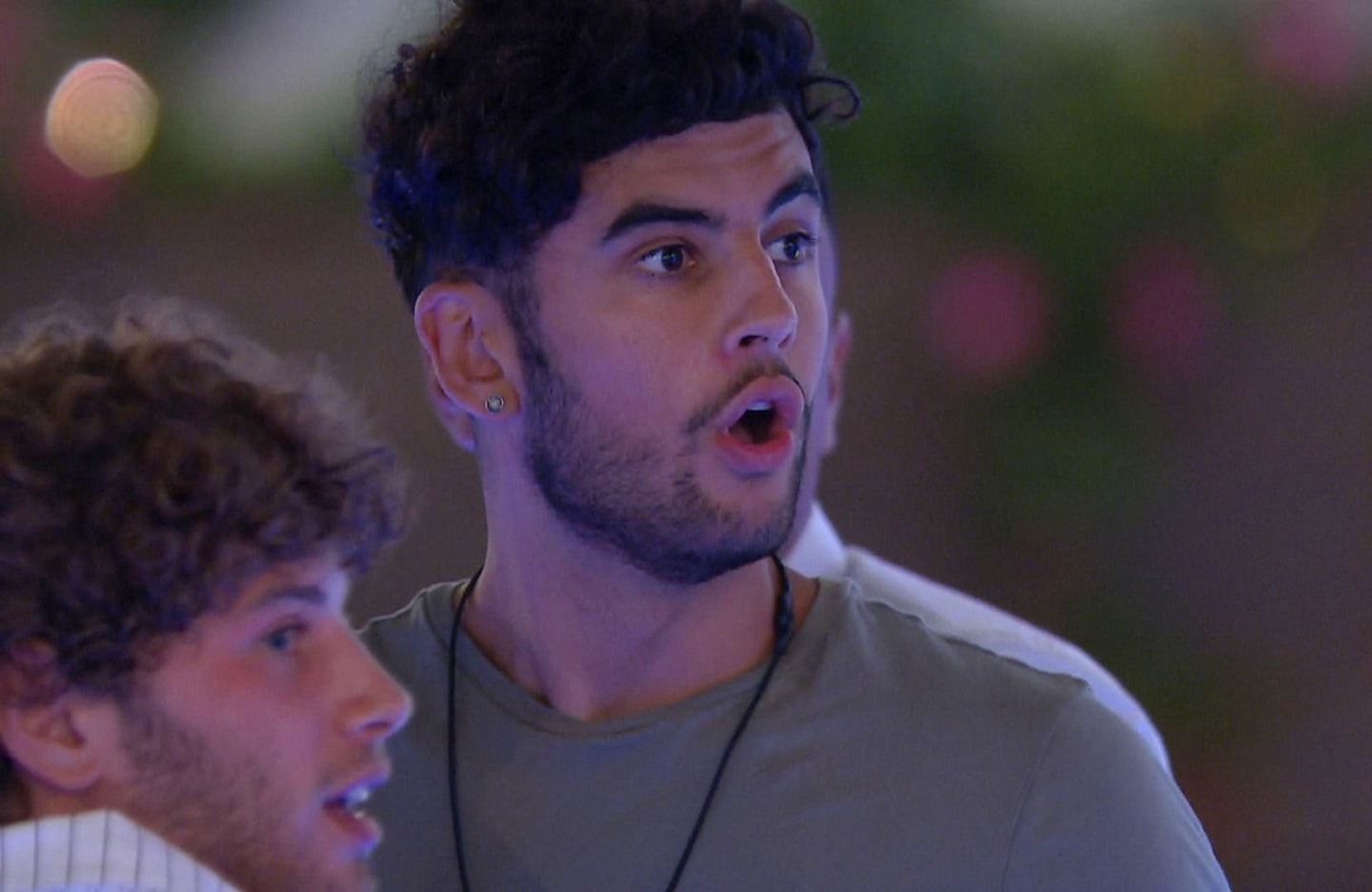 A source also told the publication, "Niall left for personal reasons regarding himself only. He doesn't deal well with stress or criticism, and would hate to have situations where he's involved in conflict publicised.
"It's an emotionally stressful environment and he over worries to the point where he gets stressed."
Love Island viewers were left in shock last week when Dr Alex broke the news to the group. He said, "For personal reasons unfortunately he (Niall) can't continue or come back to the Villa."
Georgina, who Niall was coupled up with at the time, later went into the Beach Hut to express her sadness. She said, "Obviously I was coupled up with him so obviously I came closer to him than most people in here but it wasn't just that. He was actually my friend, my buddy."
Meanwhile, Niall's last public post on Instagram was from the 11th June, a selfie with fellow Islander Eyal Booker.
Love Island continues on ITV2 at 9pm.
GALLERY: the most explosive Love Island bust-ups EVER
The most EXPLOSIVE Love Island bust-ups ever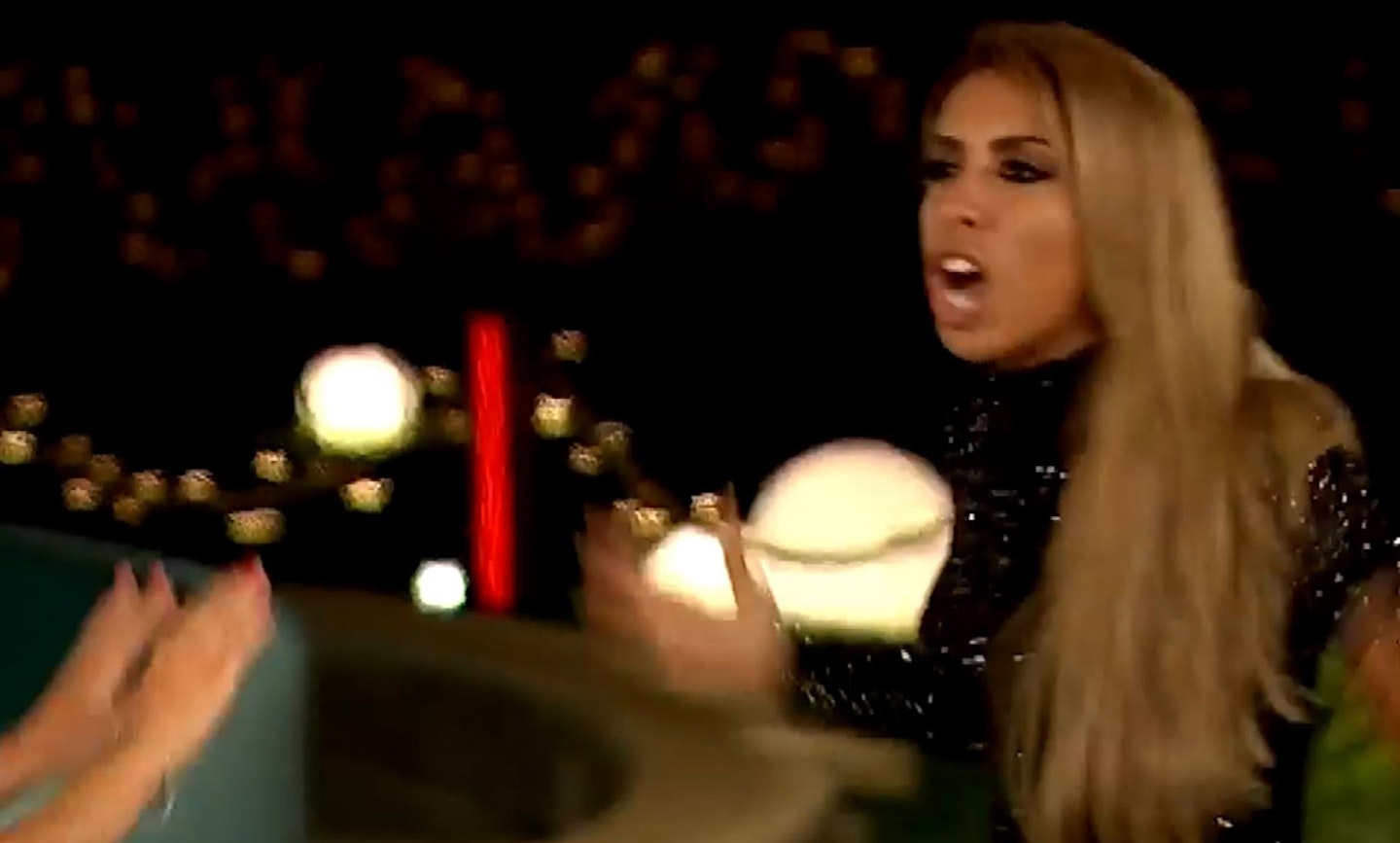 1 of 9
CREDIT: ITV
When things got physical with Malia and Kady
Love island 2016 blessed us with one of the most explosive fights between Kady and Malia. She was the series' newest islander who entered after a surprise date with Kady's beau, Scott Thomas, and was chatting to the girls when Kady 'mistakenly' split wine over Malia. Malia aggressively reacted "did you do that deliberately?"Kady then stood up shouting, "I swear to God, if you want to get rowdy…that's a fking joke. Do you honestly think I'd waste my wine over you? It was a fking accident." Malia replied: "Shut up, you bch. Who the fk do you think you are?", leading to the series first bust up, resulting in Malia being removed from the villa. Awks.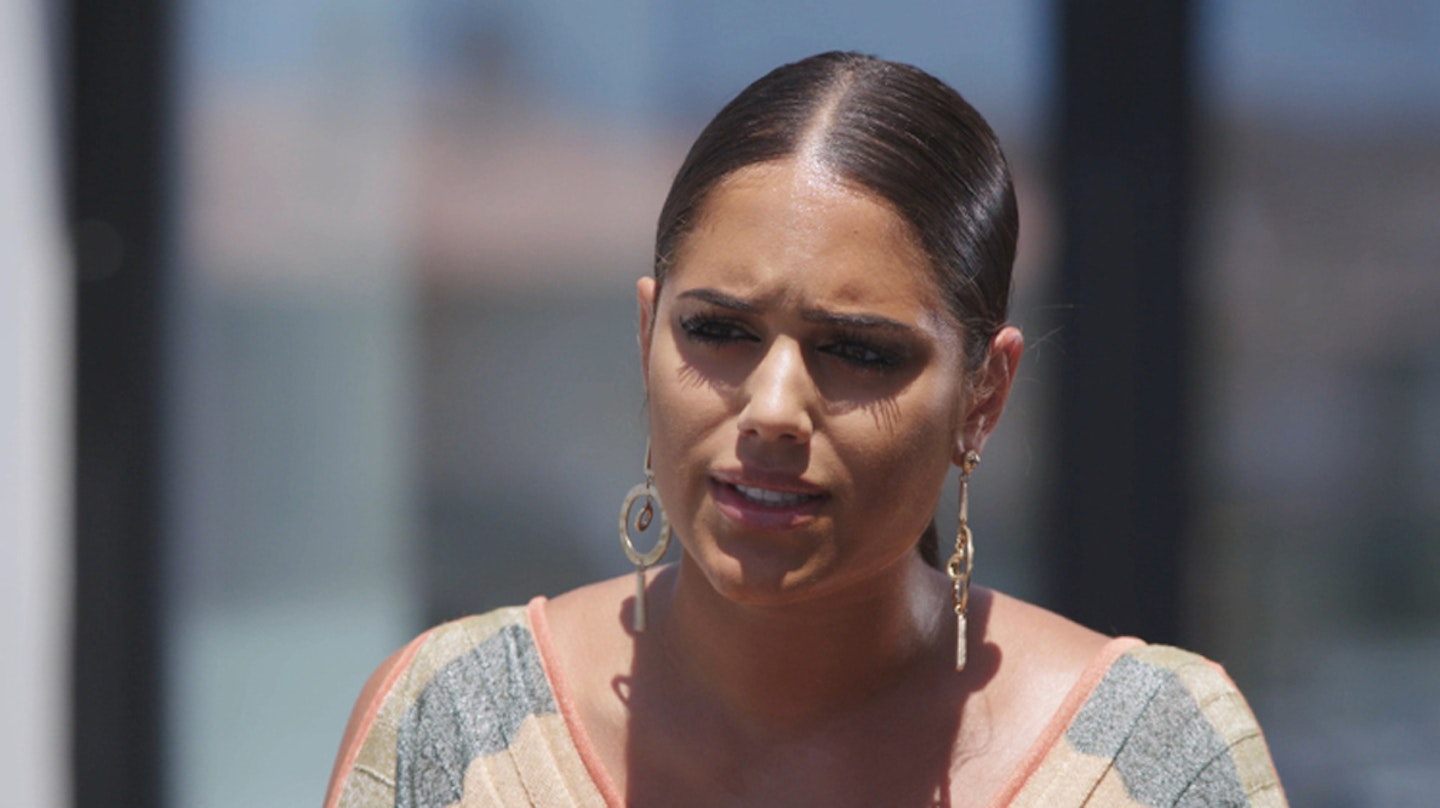 2 of 9
CREDIT: ITV
Malin's return to the villa to confront cheating Terry
We were all here for Malins clap-back return to the villa after watching cheating boyfriend Terry from the outside, branding him ''muggy as f**k". The makeup artist wasted no time stating "I've been watching everything". "You said you were going to dump me a few days before? You said 'I was gonna dump her anyway'. No you were not. You led me on the whole time we were in there; you were playing a massive fu*king game Terry. Everyone can see it. Your little girl Emma's playing a game too. I can see everything."An unapologetic Terry had a not-so-swift exit after walking off with Malin's sunglasses; having to do the walk of shame back. Oh God.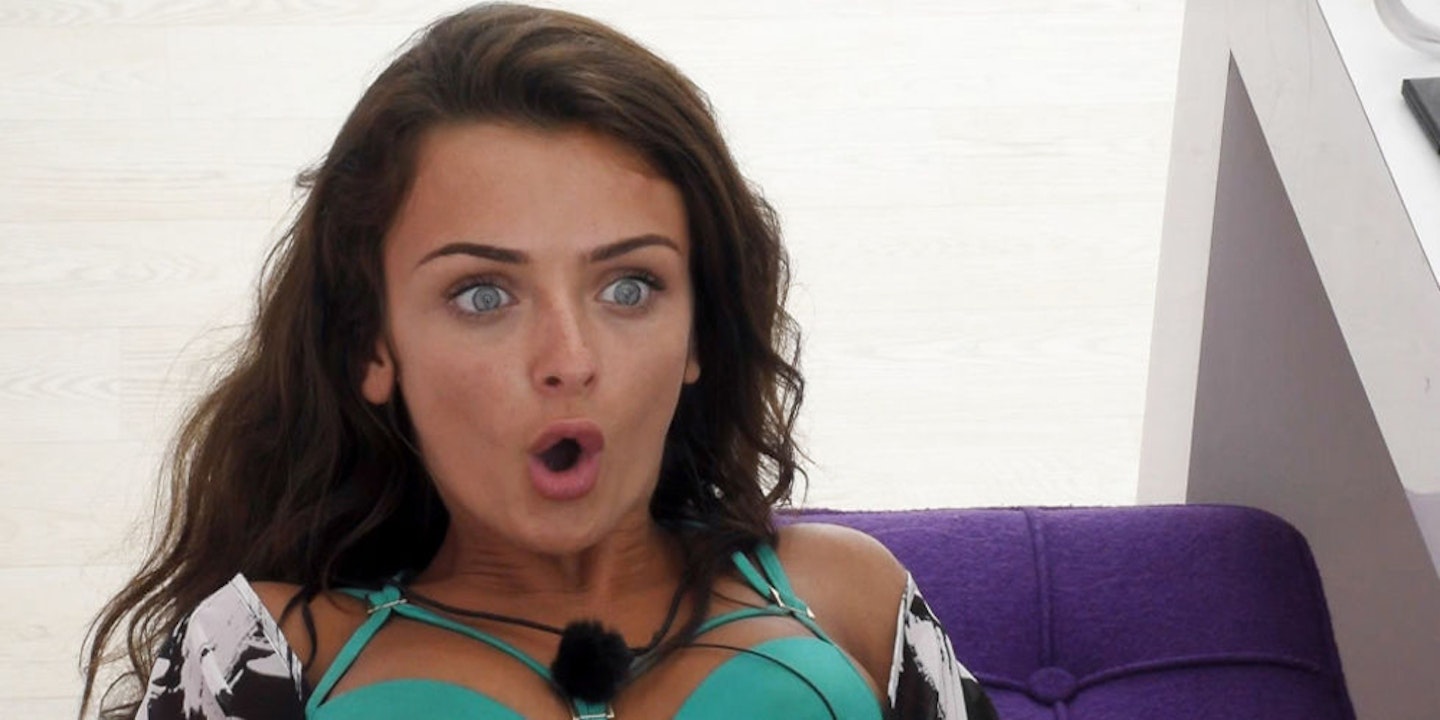 3 of 9
CREDIT: ITV
Kady, Scott and Tina
Kady found herself in the middle of yet another argument after being banished to another part of the villa with Liv to give new girl Tina the opportunity to get to know Scott. Both girls didn't help themselves when they spent the evening on the balcony screaming abuse at Tina. "you're a c_nt and your dress is SH_T!" Kady screamed as the pair left for a spa date. And then rubbed her bare bottom on a window in Tina's direction. So much for playing it cool, eh?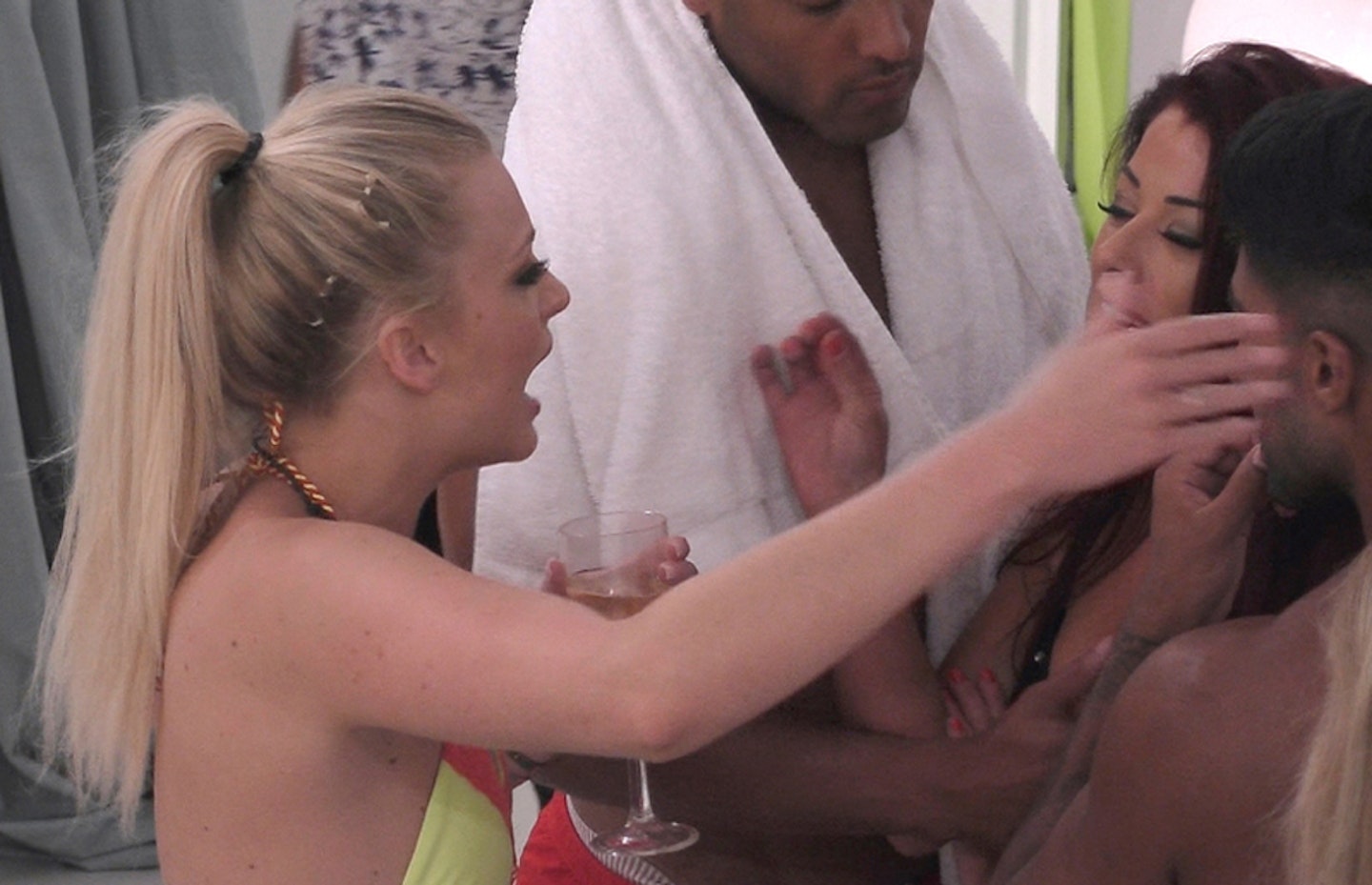 4 of 9
CREDIT: ITV
Bethany vs. Jess
Latecomer Bethany made a memorable entrance and instantly told the others exactly what she thought. Straight-talking Bethany directed a fair bit of negative energy Jess's way, claiming: "you are in here for all the wrong reasons, you've gone round every guy in here and you've gone for Omar just for the fact that you want to stay in, that to me is fake." Jess blasted the newcomer claiming she had entered the house 'trying to play God.' Jess was then banished to the secret hideaway to escape the wrath of Bethany. Blimey.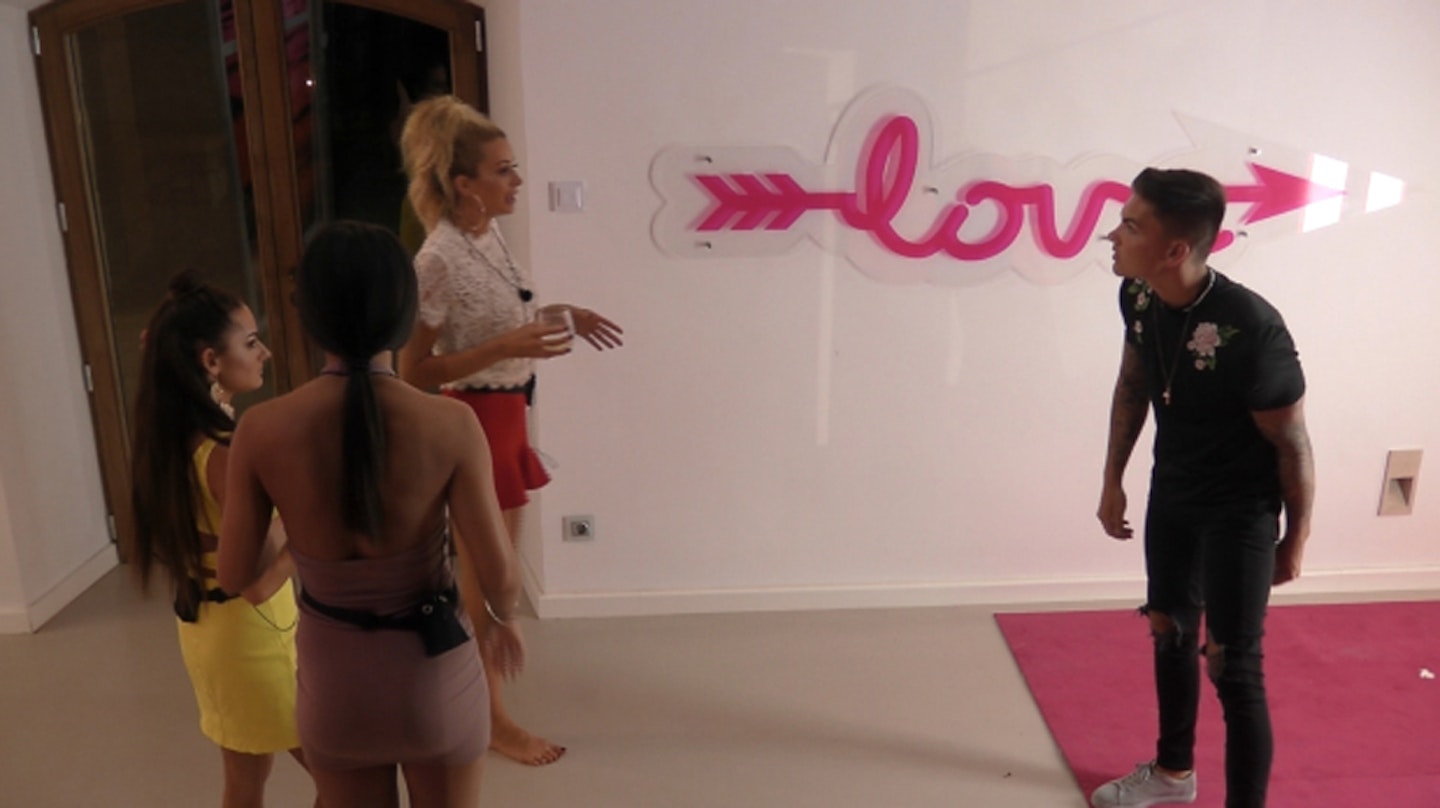 5 of 9
CREDIT: ITV
When Olivia took on half the islanders in just her mermaid knickers
Montana was left crying after an explosive argument over Olivia and Sam's failed relationship; causing absolute havoc in the villa. We all thought Sam had it rough after being dumped with the classic 'it's not you, it's me;' but it was Olivia who was left fuming. Montana let her disapproval be known over Olivia's argument with Sam, where she branded him a 'f*ing melt'. "Liv, I'm just going to say it. I just don't think you need to be confrontational," she advised. Things quickly esculated and a livid Olivia let rip, screaming: "You're a fking snake Montana," storming into the kitchen. But Olivia found her second wind to have it out with mediator Marcel, who criticised Olivia for being 'horrible.'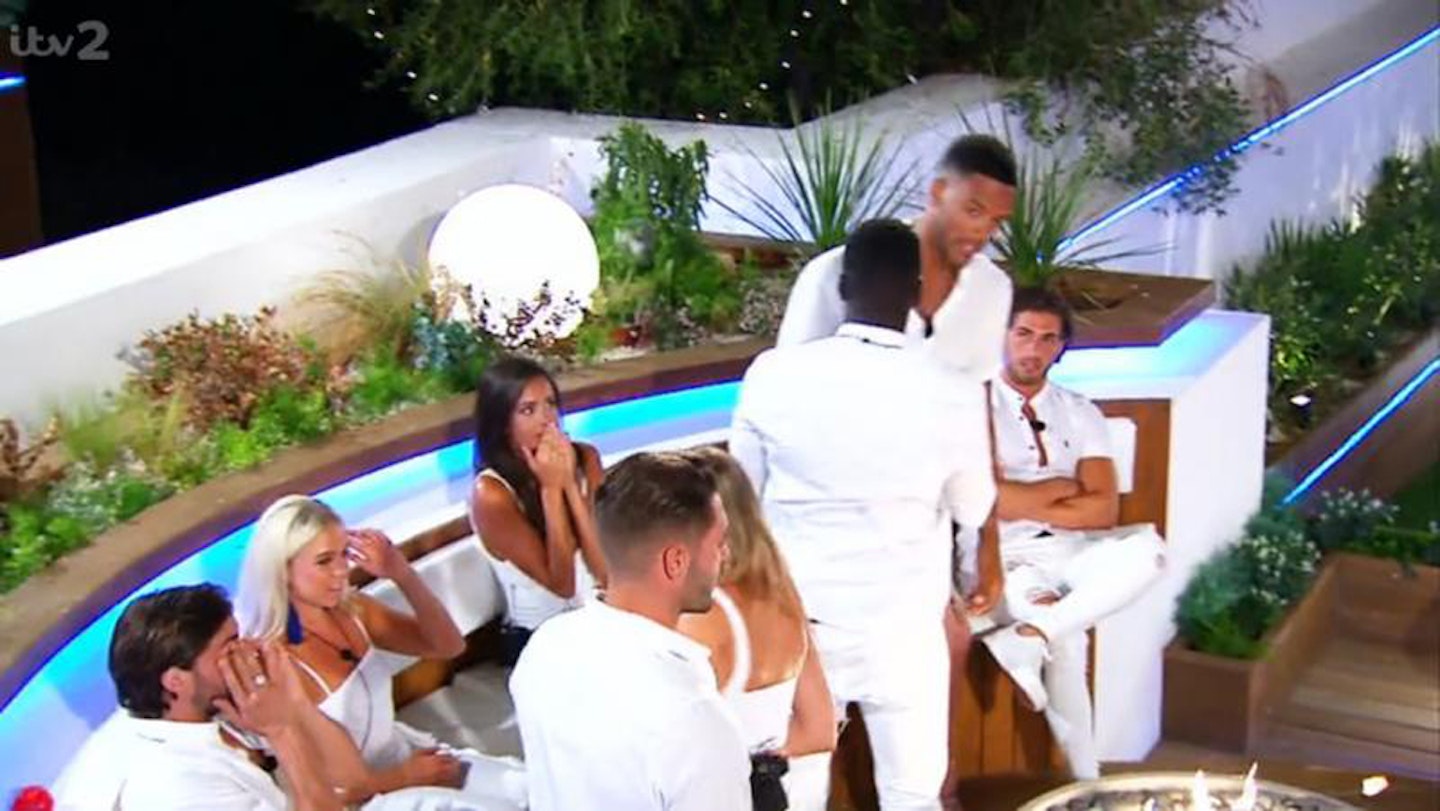 6 of 9
CREDIT: ITV
When Jonny called Theo a 'gigantic bell end'
Series 3 saw the pair have a fall out at recoupling when Theo chose to couple-up with Tyla, who had been persuing things with Jonny. A riled Jonny boy flipped, branding him 'a gigantic bell end,' which resulted in Theo launching for him and Marcel doing his best to break things up. In the Beach Hut, an annoyed Theo branded Jonny 'literally a tuna melt.' Classic.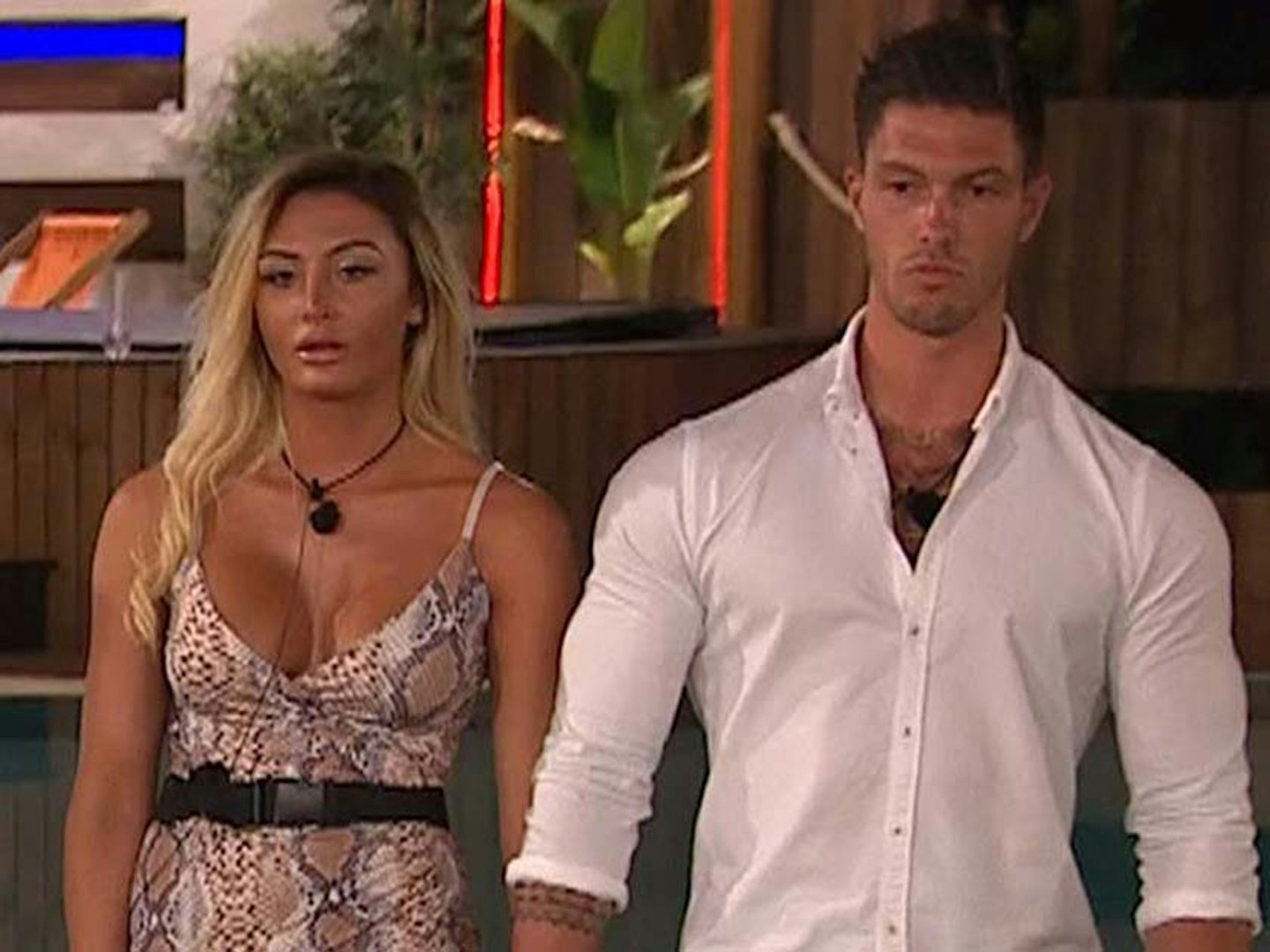 7 of 9
CREDIT: ITV
Adam and Liana come to blows
After finding out the villa gossip that Adam had said he could 'fu_k and chuck' Liana, she didn't hold back. "Why the f_ck would you say that? Because I'm a stripper? Lads' banter? How's that fu_king banter? I've seen more gentlemen in the fu_king strip club in Magaluf, as if you could f_ck me over. I wouldn't even f_ck you." Just another quiet evening at the villa, eh?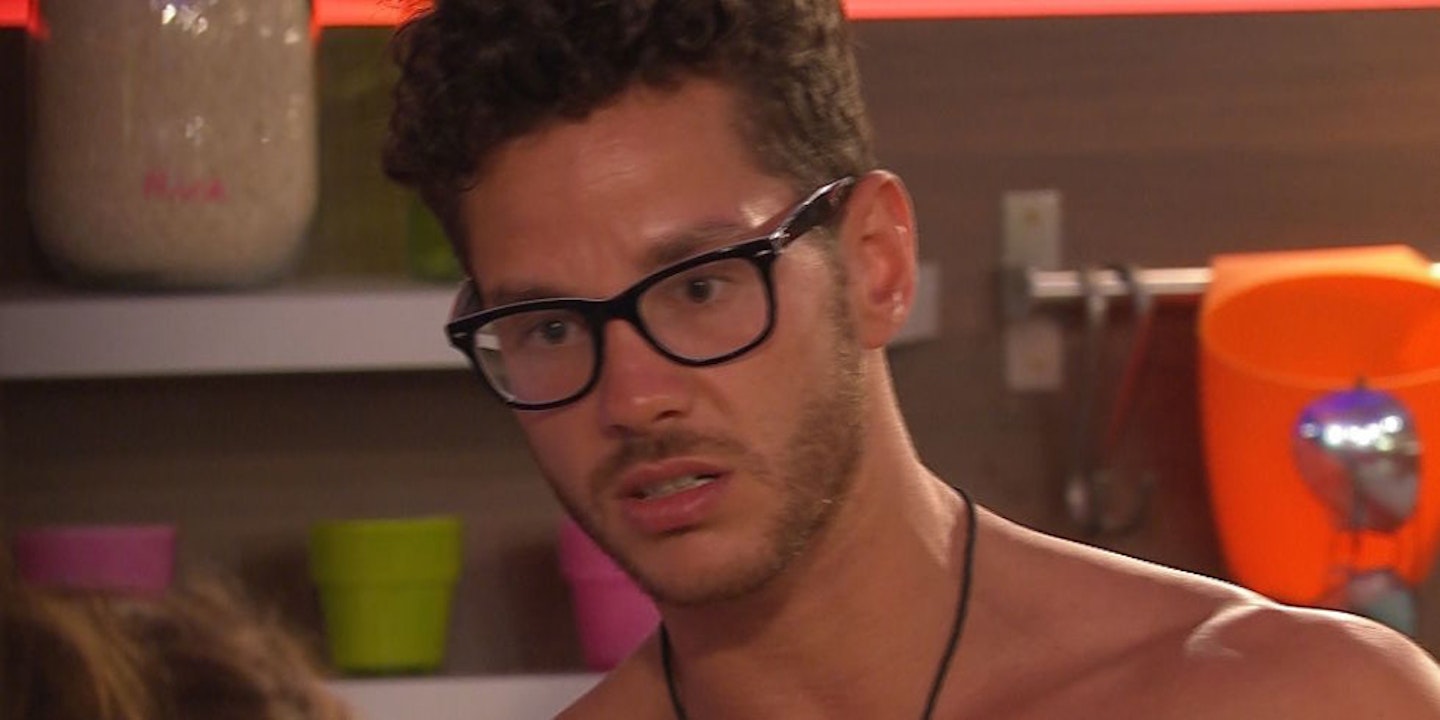 8 of 9
CREDIT: ITV
*That* Scott and Malin moment
It didn't take too long for newbies Alex and James to cause tension in series 2 .When Malin mentioned to Scott that his girl Kady fancied one of the new lads, it quite understandably didn't go down well. An embarrassed Scott immediately reacted threatening: "Why would you fu_king say that? Mind your business. Malin, mate, wait till a girl comes in and you're dead insecure...You're fu_king embarrassing." Nasty stuff.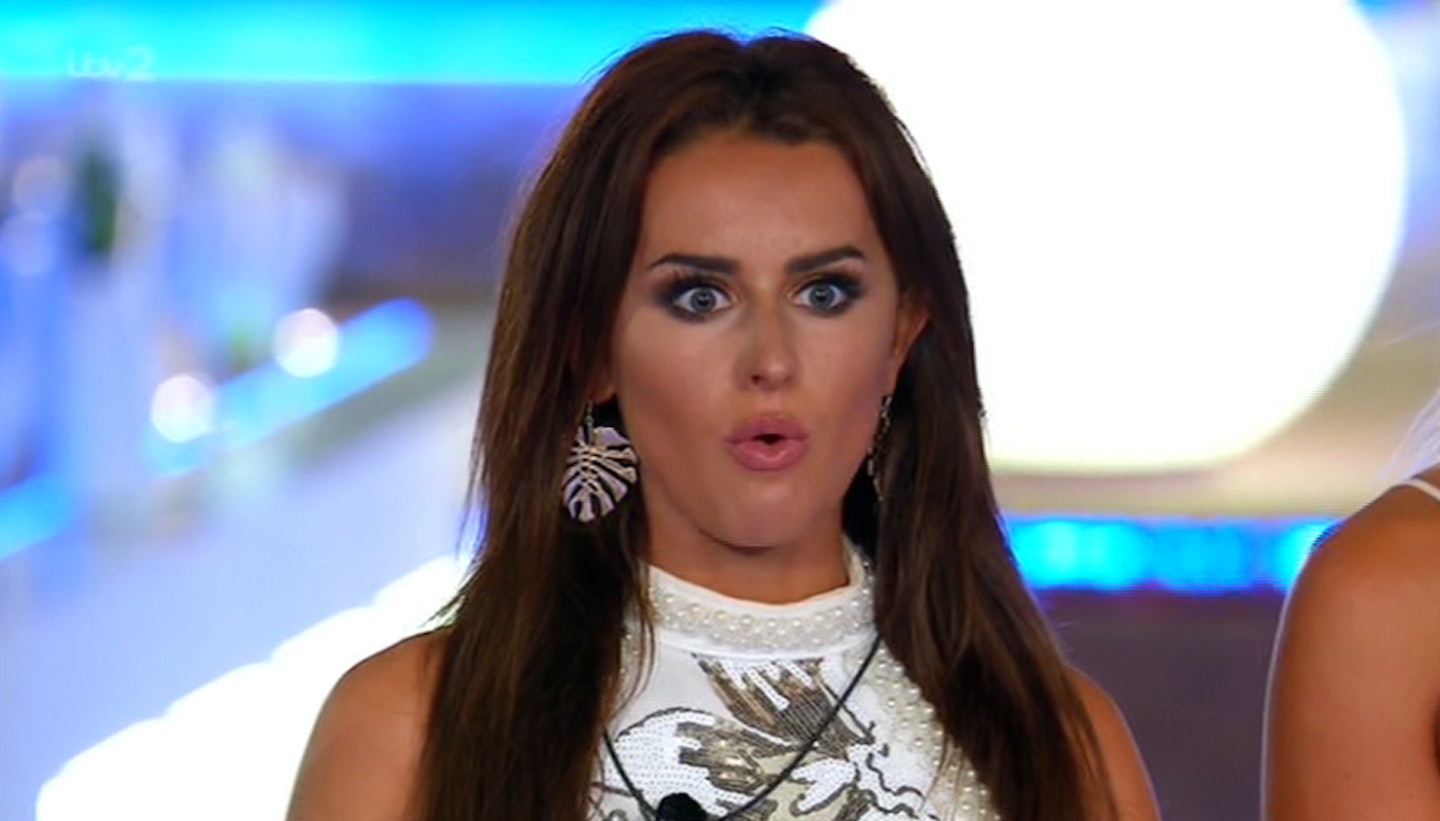 9 of 9
CREDIT: ITV
Georgia messes with #Kember
After an explosive recoupling that saw Georgia split up power couple Kem and Amber, Amber showed she's not one to shy away from confrontation. She warned: "Don't fu*king speak to me, if anyone's a bell end it's you, babe." She definitely made it clear no one splits up with Kember.