Plenty of Gogglebox cast members have come and gone over the years, but one person who has remained a constant on the show is Stephen Webb.
He's appeared on his sofa with Chris Ashby-Steed, his mum Pat and, most recently, his husband Daniel Lustig, but sadly Stephen has confirmed that he won't be returning to Gogglebox when the next series starts.
That's right, Stephen and his husband Daniel have quit the Channel 4 show just over a decade after he made his debut in the first series.
Following his big announcement, here's everything you need to know about Stephen…
Who is Stephen Webb?
Stephen is best known for appearing on Gogglebox between 2013 and 2023. Alongside the Siddiqui family, Chris was the only remaining original Gogglebox cast member until he revealed he was leaving the show in September 2023.
How old is Stephen Webb?
Stephen is 52 years old and was born in July 1971.
Where is Stephen Webb from?
He lives in Brighton with husband Daniel and their dogs.
What is Stephen Webb's job?
Stephen is a hairdresser and co-owns a salon called Lustig and Webb with his husband.
Who is Stephen Webb's husband?
Stephen is married to Daniel Lustig, a fellow hairdresser who has appeared alongside him on Gogglebox since 2018.
Daniel joined his husband to sit on their sofa to watch TV for the first time in 2020 after Chris left in 2018.
Daniel is 48 and lives in Brighton together with Stephen their two dogs.
Are Stephen and Daniel still together?
Yes, they are. The couple got married in 2018 and celebrated their fifth anniversary this summer.
Why did Stephen quit Gogglebox?
Stephen announced he and Daniel had quit Gogglebox in September 2023. In a statement posted on Instagram, he revealed they wanted to "move on and explore other opportunities".
Since then, fans have been speculating that Stephen could be set to appear on another show like I'm A Celebrity... Get Me Out of Here!
What happened between Stephen Webb and Chris Ashby-Steed?
Stephen shared the sofa with former partner and close friend Chris Ashby-Steed when he first joined Gogglebox, however he suddenly left in 2017 and was replaced by Stephen's mum Pat.
Chris went on to marry his husband Tony Ashby-Steed, and Tony has been vocal about Chris being "bullied" during his time on our screens.
He said in a series of tweets, "The studio stood by and watched Stephen bully my husband Chris off the show and did nothing to stop him."
He said that there were times when Stephen would refuse to film with Chris and would only film with his mum, Pat.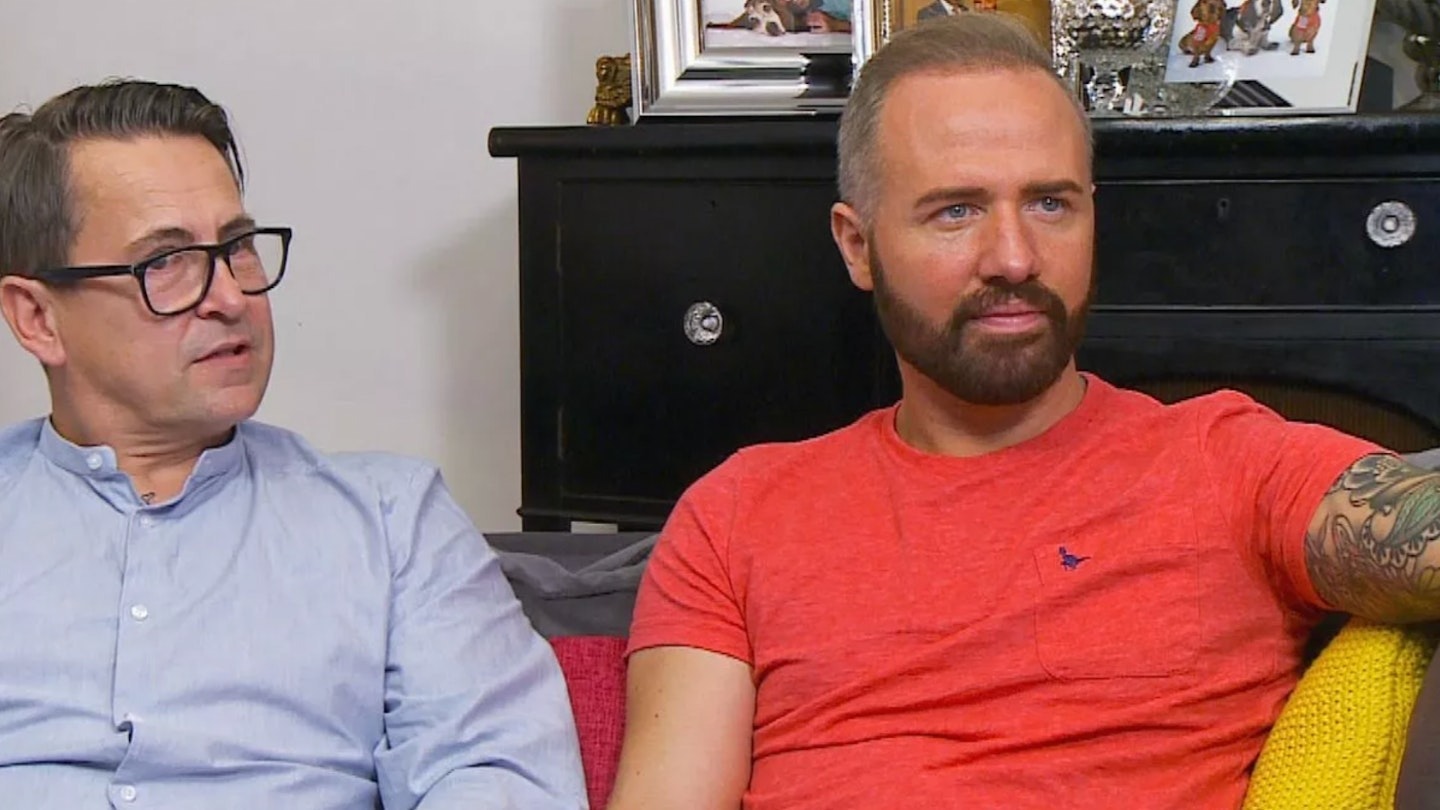 Tony claimed, "Then they didn't contact him once after he was forced off, and I was left to deal with Chris's shattered mental health.
"We put in a formal complaint by email to the studio and they marked all subsequent correspondence as 'legally privileged'. They also made it clear that if the nature of the complaint came out they would seek to take legal action."
A spokesperson for the series said, "The welfare of contributors – past and present – is of paramount importance and robust protocols are in place to support contributors before, during and after taking part in the series."
What is Stephen Webb's Instagram?
His Instagram username is @stephengwebb1971.
WATCH: 'Kady Unfollowed Me!' Mitch & Ella B Play Who's Most Likely To: Love Island Edition